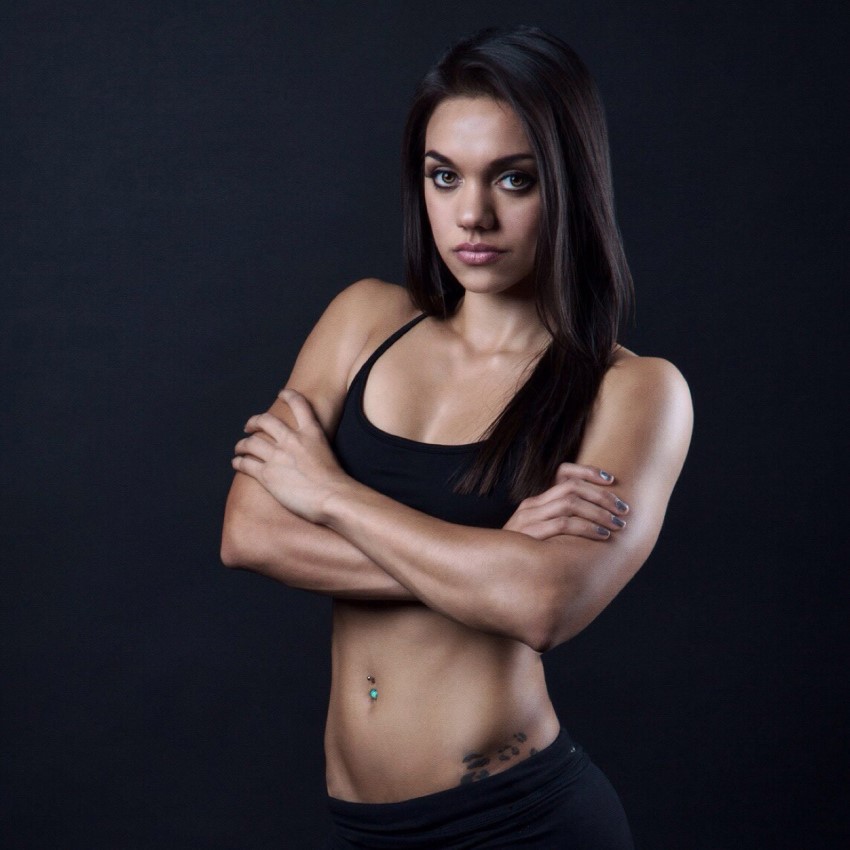 Nadia Amy
Fitness Model, Physique Competitor, Blogger
Nadia Amy has become known for her impressive physique and has attracted an army of online followers, who are motivated by her pictures and training advice.
From the USA, and rising to the top at such a young age, Nadia has inspired a mass of women to take on a healthy and more productive lifestyle through weight training.
---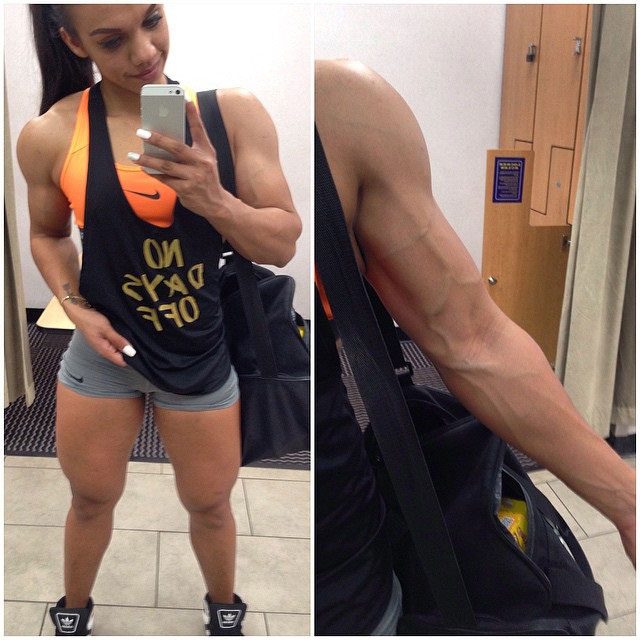 "A river cuts through rock not because of its power but because of its persistence."
Athlete Statistics
Full Name: Nadia Amy
Weight
Height
Year of Birth
Nationality
125 - 135lbs (56.7 - 61.2kg)
5'5" (165cm)
1993
American
Profession
Alias
Era
Fitness Model, Physique Competitor, Blogger
Nadia Amy
2010
| | |
| --- | --- |
| Weight | 125 - 135lbs (56.7 - 61.2kg) |
| Height | 5'5" (165cm) |
| Year of Birth | 1993 |
| Nationality | American |
| Profession | Fitness Model, Physique Competitor, Blogger |
| Alias | Nadia Amy |
| Era | 2010 |
---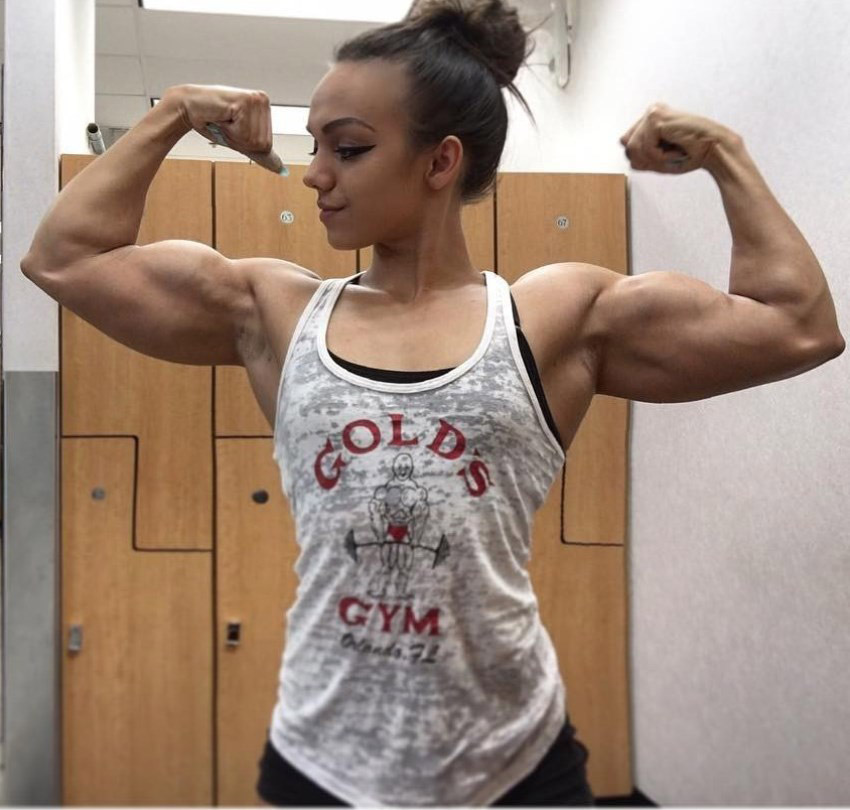 "Remember every single persons body is different. But giving up and getting down on yourself won't help either. Keep your head up and keep working."
Accomplishments
Since the beginning of her transformation, Nadia has grown a respectable social media following, along with growing her online brand. She also has a bachelor degree in Sport and Exercise science.
---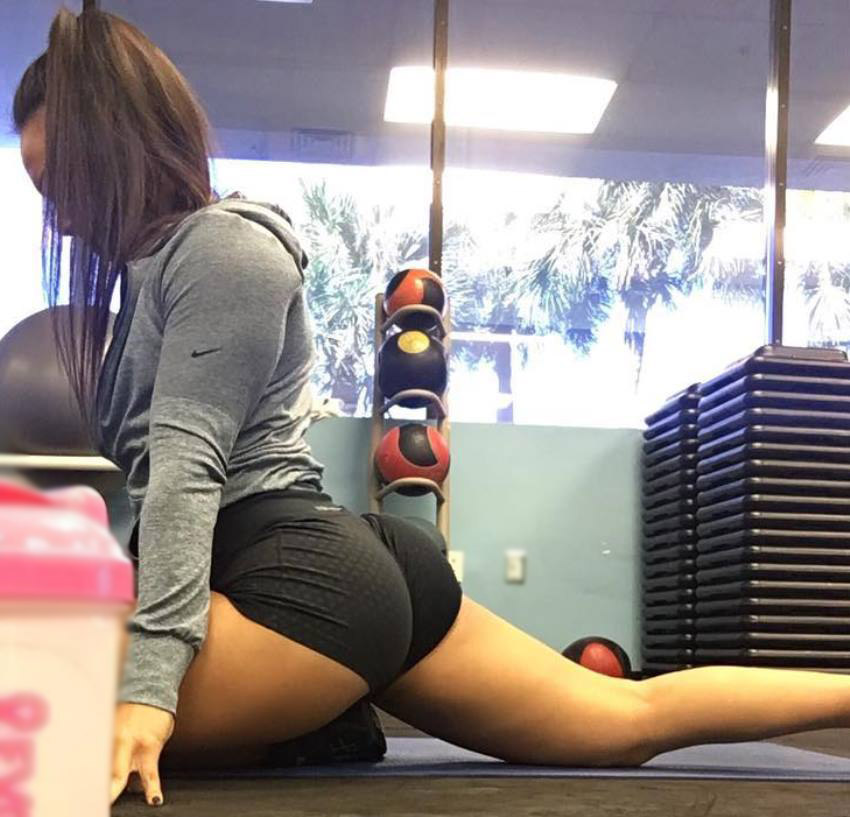 "Don't put up or settle for anything less than what you deserve. Part of being a strong woman means more than being strong in the gym but in the mind as well."
Biography
Starting Her Journey
Nadia Amy was born on July 6th, 1993, and she didn't develop a passion for working out early on in life like many of her competitors.
According to Nadia, she was a normal teenager when she was growing up, and it wasn't until her early 20s that she started taking exercise seriously.
Nadia said at first she went to the gym only to "impress a boy", and later started going there with a couple of friends.
During that time, she decided to join another gym by herself so she could train by her own rules, uninterrupted.
A Love For Bodybuilding 
It wasn't long before Nadia started noticing her body change and soon became obsessed with the lifestyle of diet and working out several times a week.
Nadia said; "I loved the feeling of the gym, the before, the during the after. It was just an incredible feeling and I've slowly but surely learned more, did my research, went through a lot of trial and error and boom here I am proud to be a part of something bigger than myself and something as wonderful as bodybuilding." – Nadia Amy
---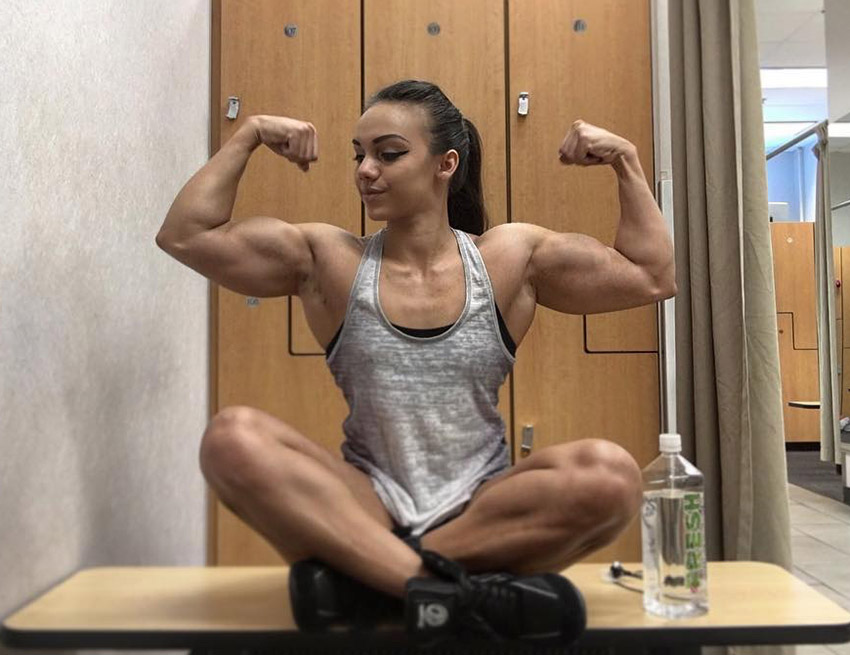 ---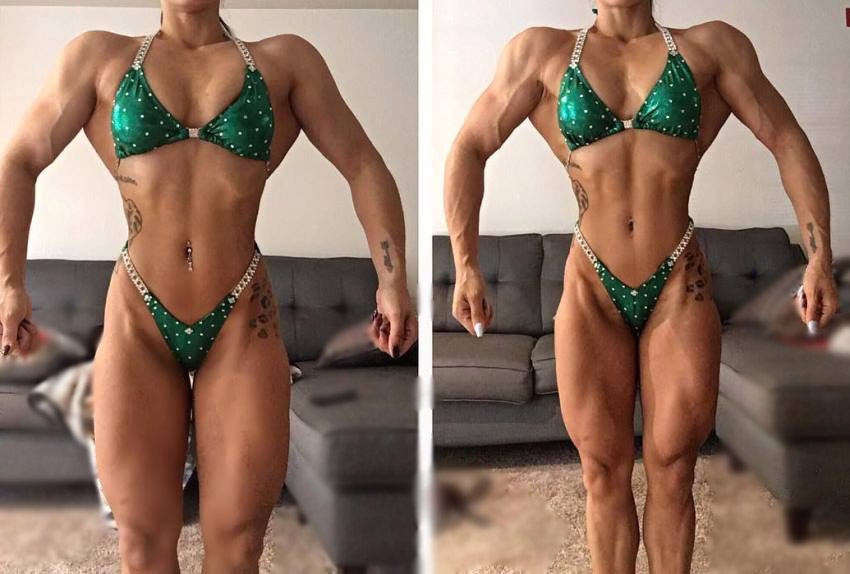 ---
Competitions and Future Plans
Highly motivated to be the best she could possibly be, Nadia decided to enter a bikini show competition.
After months of preparation, restless nights, and hard work, Amy finally stepped on stage, and to her positive surprise, she was awarded with 2nd place in the open bikini class.
According to Nadia, she didn't expect such an amazing outcome and said how that event sparked an even bigger desire to strive for greatness.
Nadia continues to train for upcoming competitions, and eventually, hoping to become a Chiropractor specializing in athletes. Nadia also continues to grow her social media and reach numerous people all over the world with her inspirational story.
---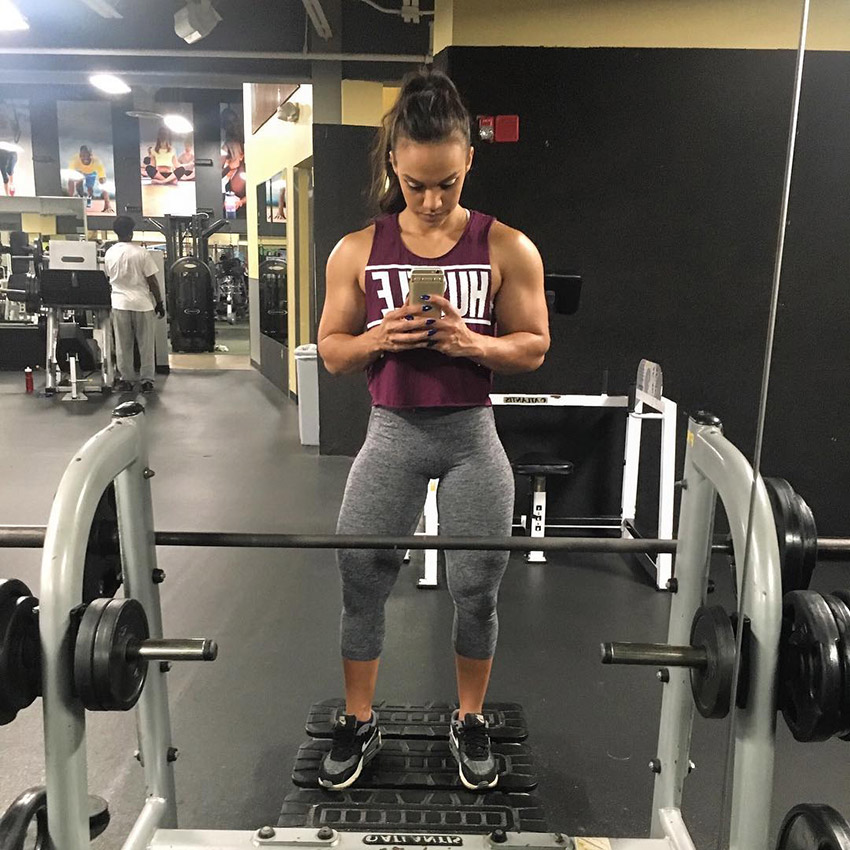 "Always end each shoulder workout with 100 reps of some exercise usually seated raises of some sort just go till I literally can't. Trust me it works."
Training
Nadia's training regimen is different to most of the other competitive athletes, as she likes to put the emphasis on short training sessions with extreme intensity and low rest periods in between sets, believing that's the best option for lean muscle growth.
Also, she is a fan of supersets and says they the best type of workout for people with little time available and who want to optimize their muscle gains in a short space of time. Her main philosophy for gaining lean mass is to always change her workout routine so her body can never adapt to the same regimen.
When it comes to cardio, Nadia limits the amount she does, but instead, focuses on her diet and intense weightlifting sessions to help keep her body lean.
---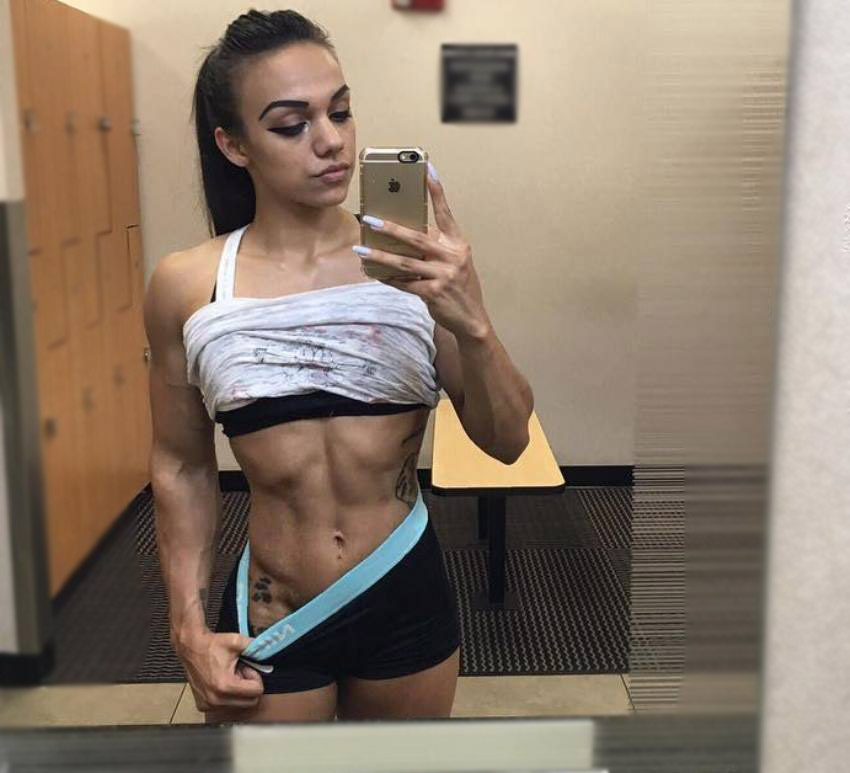 "If you worked hard for a Ferrari would you keep it hidden or be proud of it?"
Nutrition
Nadia usually eats 5-6 meals per day, focusing on the quality of the food over the quantity and macros.
She stressed the importance of micronutrients more than macronutrients in the example she gave; "Yes there is some science behind the numbers aspect but I also value the natural nutrients and vitamins in wholesome food rather than seeing a donut as 42g of carbs so I can eat that instead of my rice or potatoes." – Nadia Amy
When it comes to "cheat" meals, Nadia only allows herself her to indulge after competitions or when she feels she has deserved one. However, throughout the rest of the year, she eats healthy, nutrient-dense, and balanced food.
---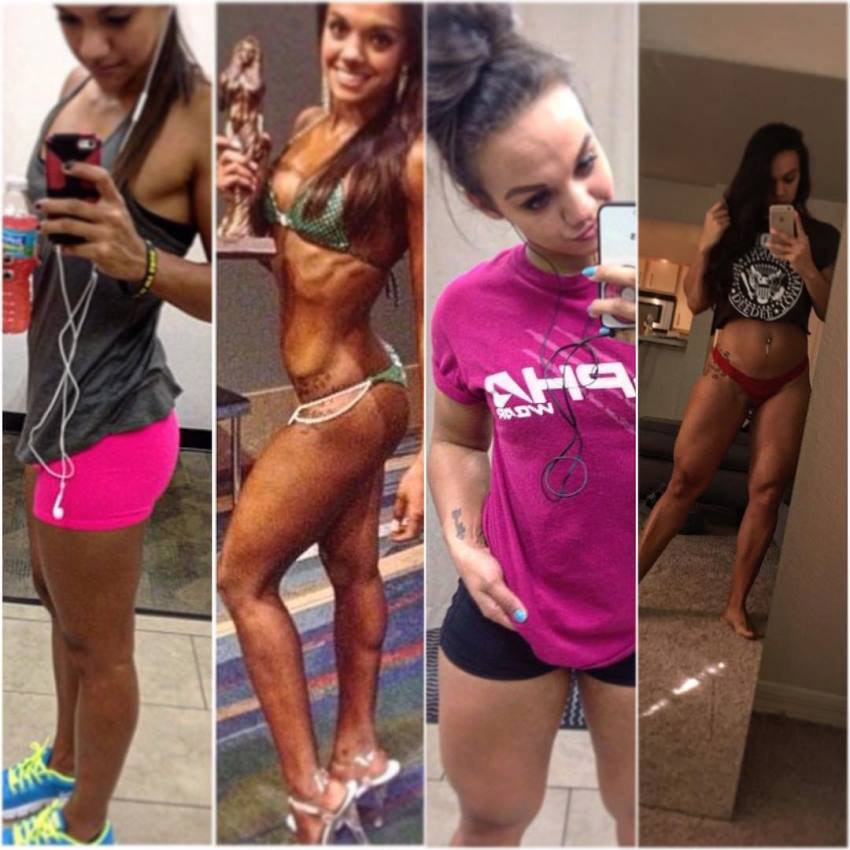 "I will do this my entire life, I will bring my kids to the gym, I'll go late, alone, early etc. It's the labor of love and nothing can replace that."
Idols and Influences
Nadia often mentioned Jimmy Bluff as her role model. Nadia hopes to become like Jimmy, as he's a pain and muscle specialist with expertise in advanced muscle reconstruction, something Nadia would like to practice in the future.
---