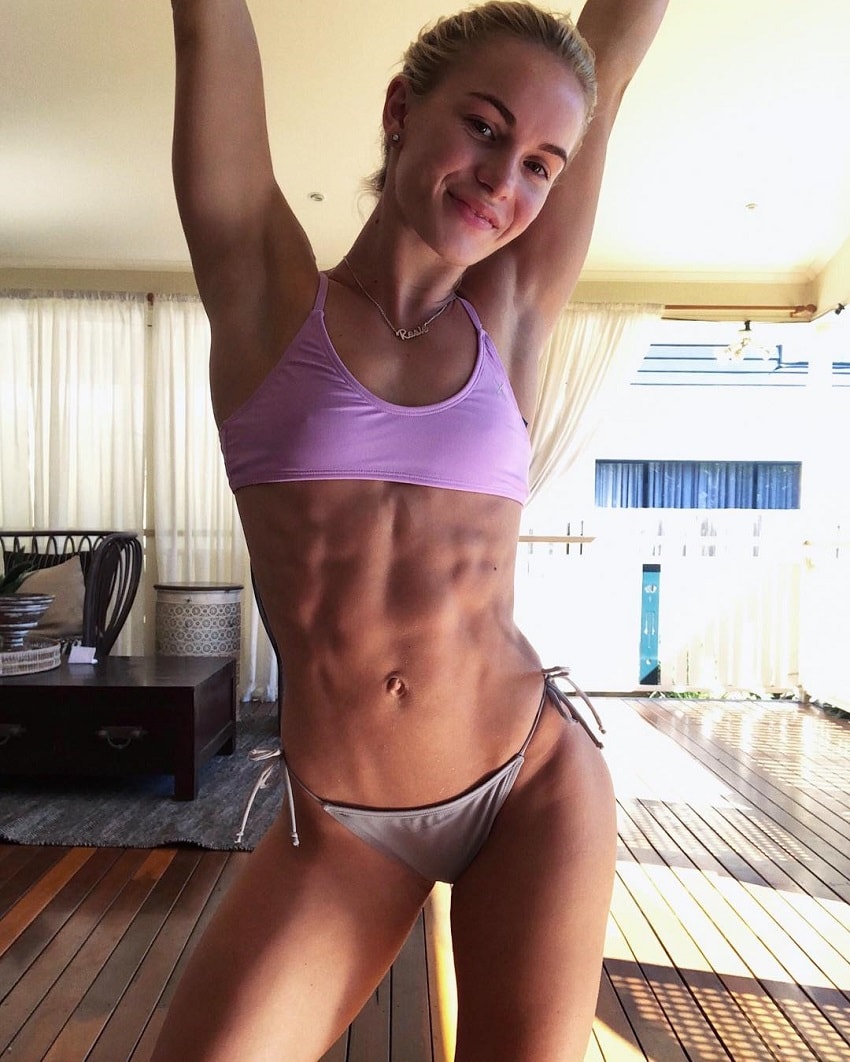 Morgan Rose Moroney
Fitness Model, Gymnast, Coach
Morgan Rose Moroney is a fitness model and gymnast from Australia. She's become famous after uploading videos of her acrobatics skills and tricks online. From here on, Morgan's success began growing rapidly, as she gained sponsorship with high-profile sports agencies to grow her name even further.
Morgan's beginnings in gymnastics date back to when she was a child. Instead of playing with toys like most kids her age, Morgan was more interested in practicing skills and acrobatics in her backyard. Her parents noticed this, and soon signed her up at a local gymnastics center.
Throughout the years, Morgan's passion for gymnastics grew even further as she became a National gymnastics medalist in Australia. Later on, she expanded her career to become a calisthenic expert and fitness model. Morgan Rose Moroney has since become a name familiar to many sports and fitness enthusiasts around the world.
This is her story:
---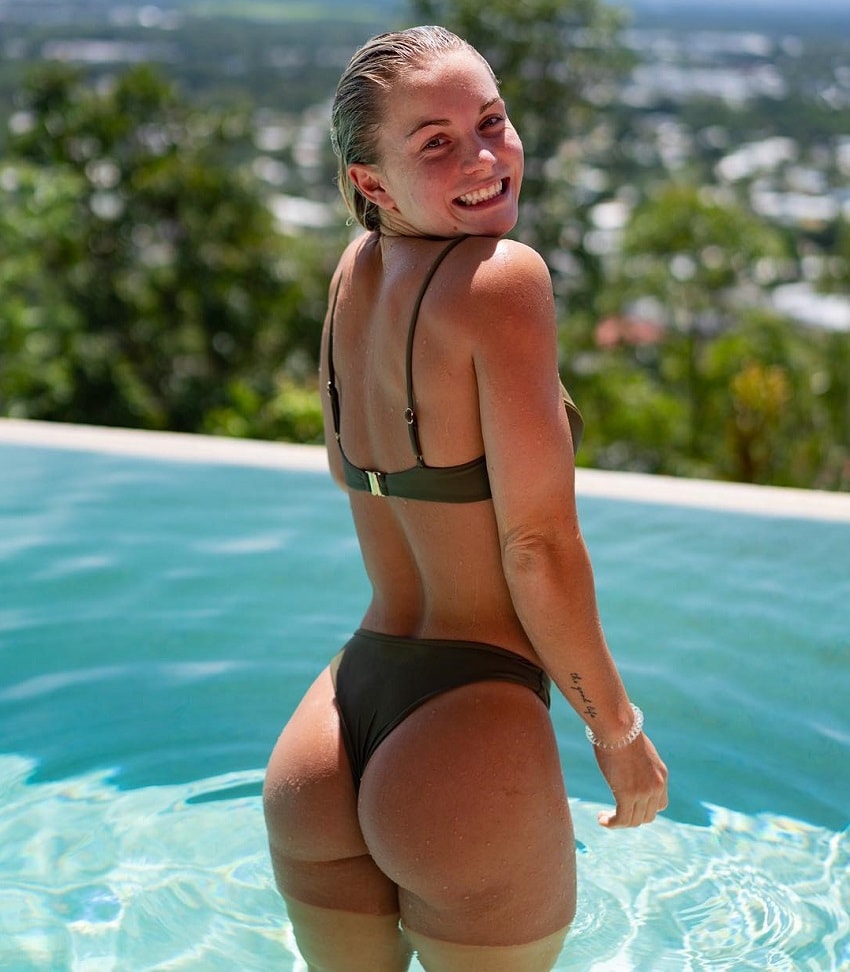 Athlete Statistics
Full Name: Morgan Rose Moroney
Weight
Height
Age
Date of Birth
Under 115lbs (52.2kg)
5'6" (167.5cm)
26
December 16, 1996
Nationality
Profession
Era
Australian
Fitness Model, Gymnast, Coach
2010
| | |
| --- | --- |
| Weight | Under 115lbs (52.2kg) |
| Height | 5'6" (167.5cm) |
| Age | 26 |
| Date of Birth | December 16, 1996 |
| Nationality | Australian |
| Profession | Fitness Model, Gymnast, Coach |
| Era | 2010 |
---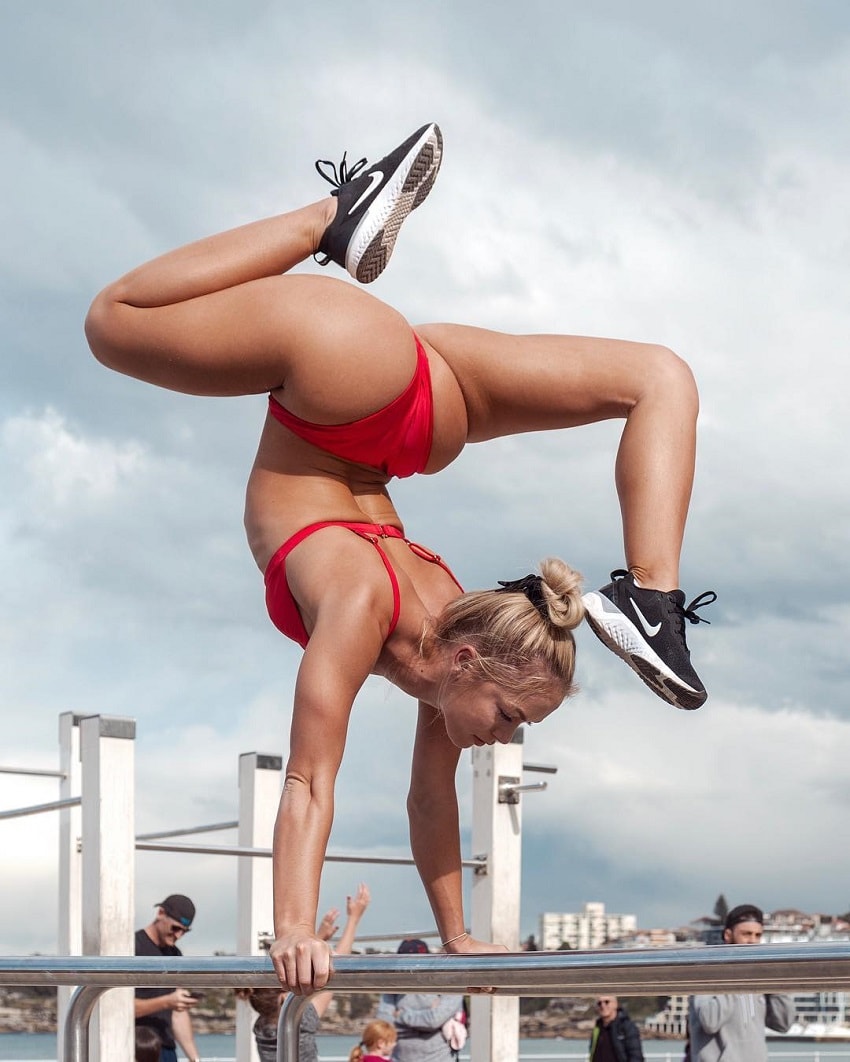 Accomplishments
Cover Model
Gymnast
Training Coach
Acrobatics Expert
---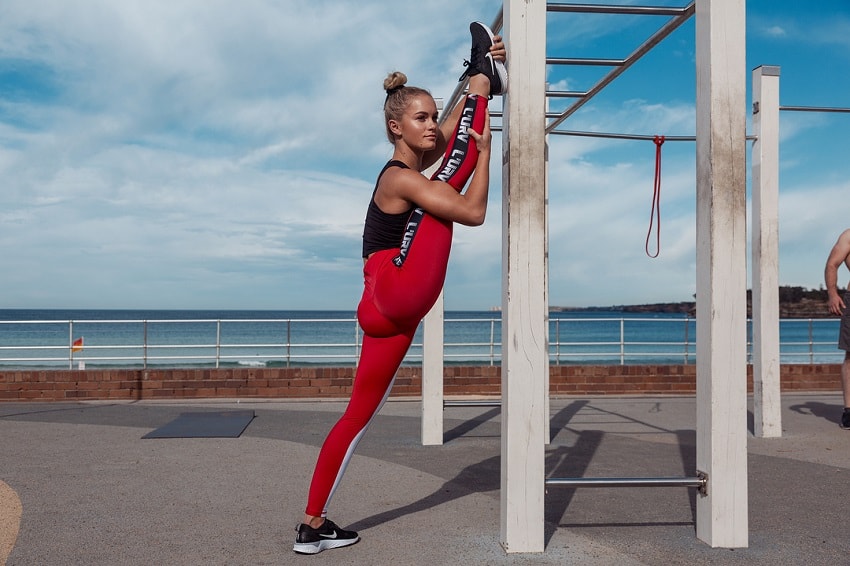 Biography
Early Gymnastics Days
Morgan Rose Moroney was extremely active and energetic since she was a child. She said; "As a child, I was found cartwheeling around home, whilst most children were still learning roly-polys".
Seeing their daughter's love for acrobatics, Morgan's parents decided to throw her into the world of gymnastics. After her first day at the local gymnastics center, Morgan was thrilled and wanted to keep going.
---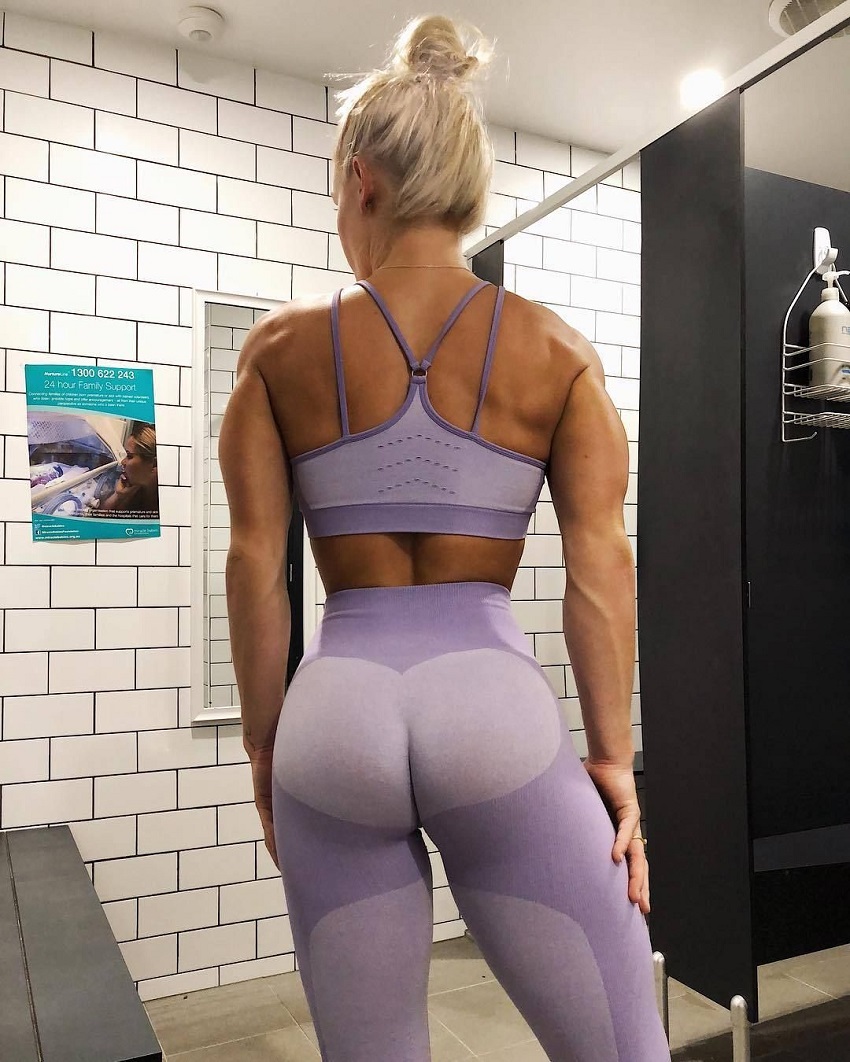 ---
Becoming an Acrobatic Gymnast
Since her first training session, Morgan continued practicing gymnastics for the following 12 years.
Despite having a small build, Morgan was incredibly strong for her size; this was noticed by the gymnastics coaches who asked her if she wanted to join the Acrobatic Gymnastics discipline. Morgan said yes.
Looking back now, Morgan says this was one of her best decisions, because it improved her flexibility and acrobatics techniques unlike anything else. She said;
"To this day, I attribute most if not all of my flexibility and technique to my acrobatic training."
---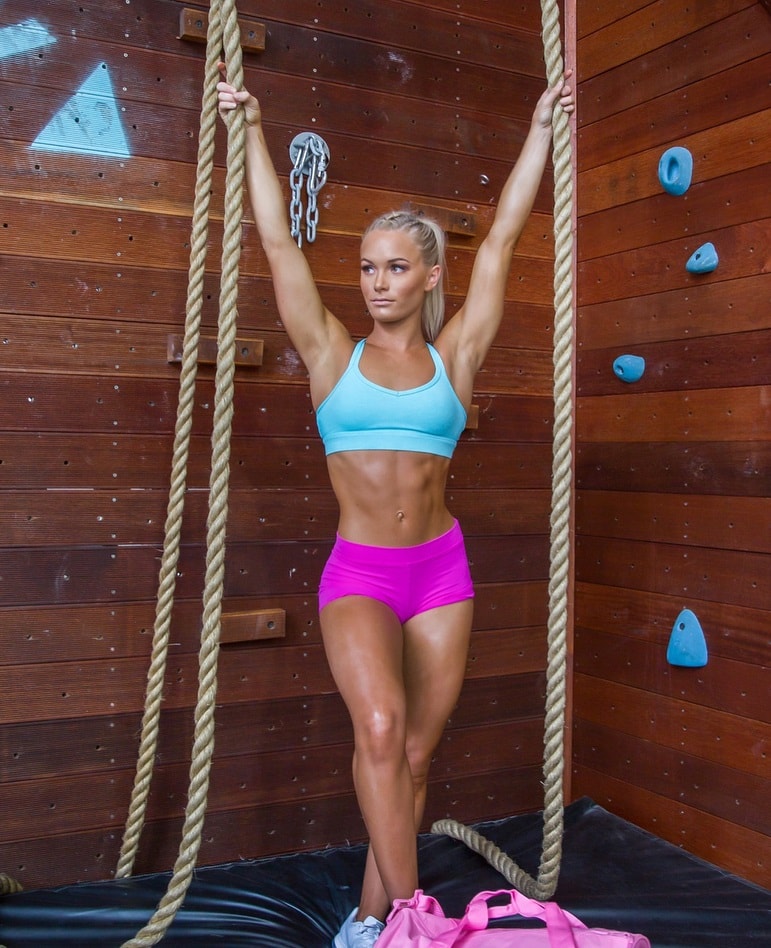 ---
Putting in the Work
Morgan's time as an acrobatic gymnast lasted for several years. During this period, she improved her flexibility, strength, and skill to a high level. However, reaching this was by no means easy.
Morgan says, during her days as an acrobatic gymnast, she trained during both day and night, up to 40 hours per week. She had to sacrifice the usual things girls her age did, such as partying, having fun with friends, and watching movies.
But looking back now, Morgan says she doesn't regret a single moment of her hard work. "It was all worth it as I went on to win 8 National Titles during that period".
End of Gymnastics (And Starting College)
Morgan's days in gymnastics came to a close after her high-school graduation. Her parents decided that she should focus on academia instead of continuing to pursue new medals as a gymnast.
Although upset at first, Morgan was grateful to finally have an opportunity to have more free time to spend with her friends, and not worry about sports or competitions.
"As upsetting as quitting gymnastics was, I had a life where I could spend time doing all the things I had rarely ever had time to do in the past. My interests went elsewhere and I had pushed away the sport that had consumed my life for so long."
Shortly after graduating high school, Morgan moved to Gold Coast, Australia where she started her bachelor's degree in Exercise Science.
---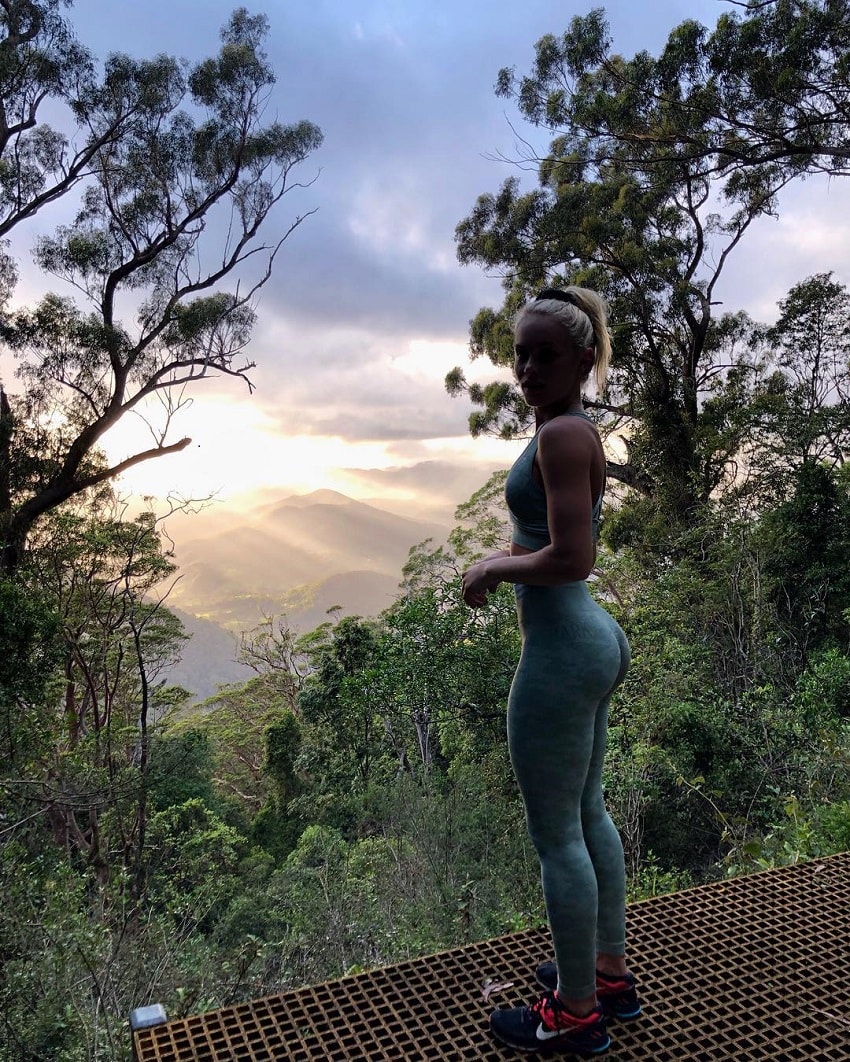 ---
Turning to Calisthenics
During her time as a college student, Morgan juggled her exams with being a part-time gymnastics coach. However, it was around this period she realized she wanted something more.
"I met a very inspiring person who I started training with regularly and he opened my eyes to the sport of Calisthenics and the movement he had founded – AMPM. AMPM = Art of Motion, Pursuit of Movement."
After meeting the person who introduced her to calisthenics, Morgan quickly fell in love with the new activity. It wasn't long before calisthenics turned into her passion. "I lived and breathed it," says Morgan.
Inspired by the AMPM movement, Morgan got back into her gymnastics routine focusing on her strength and flexibility in addition to training calisthenics.
An Unexpected Fame
Dedicating so much of her time to fitness and gymnastics saw Morgan grow her name within the fitness community.
As she began to upload pictures of her awesome skills and tricks, new people started following her. Before long, she 'blew up' on social media. This led Morgan to become sponsored with sports companies, which allowed her to grow her name even further.
She's now a full-time gymnastics coach, acrobatics expert, and cover model. In addition, Morgan is an inspiration for many young women who are in awe of her acrobatics skills – these individuals support Morgan every step of her way, and she pays it back by sharing her helpful advice with them.
"Never would I have thought I would be where I am today. Future will bring big opportunities and I can't wait to embrace every single one of them."
---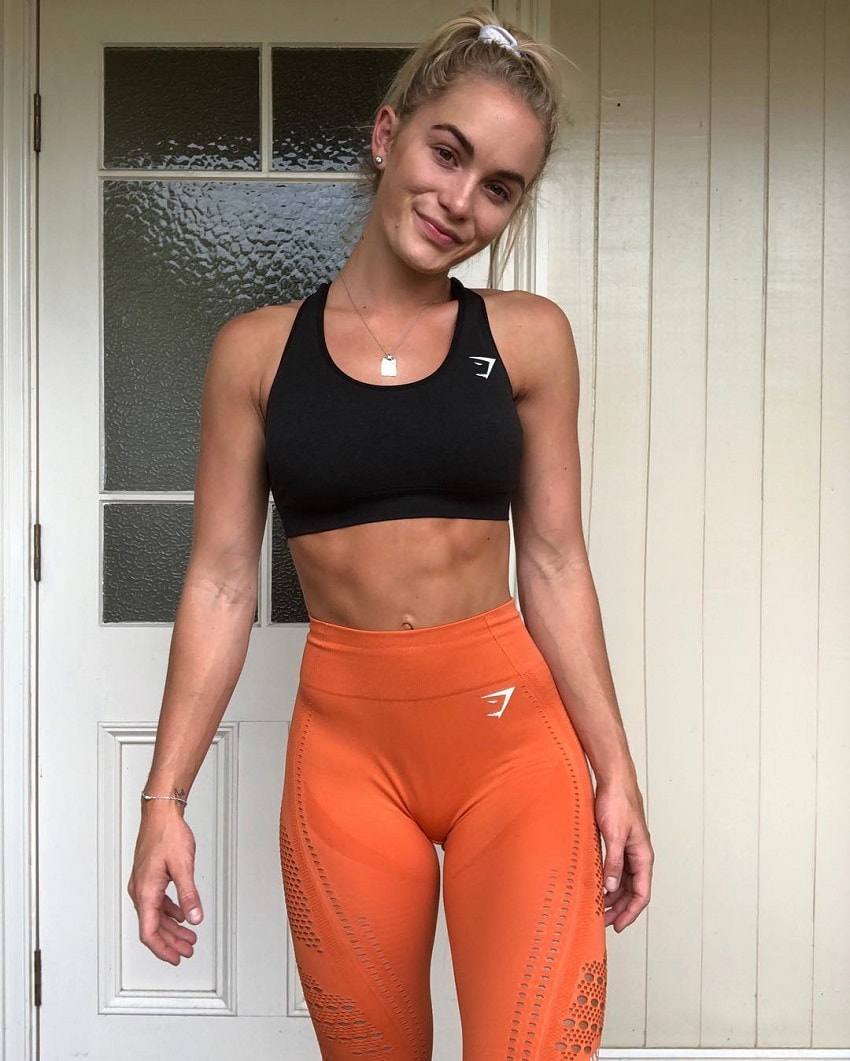 Training
Morgan Rose Moroney does both gymnastics and calisthenics. During the summer months, she likes practicing various acrobatic tricks outdoors, followed by a calisthenics workout.
However, her regimen rarely stays the same, so there's no rule that's 'set in stone' for how Morgan trains. Some days, she might do calisthenics only. Other days, she'll work on her flexibility and skills.
---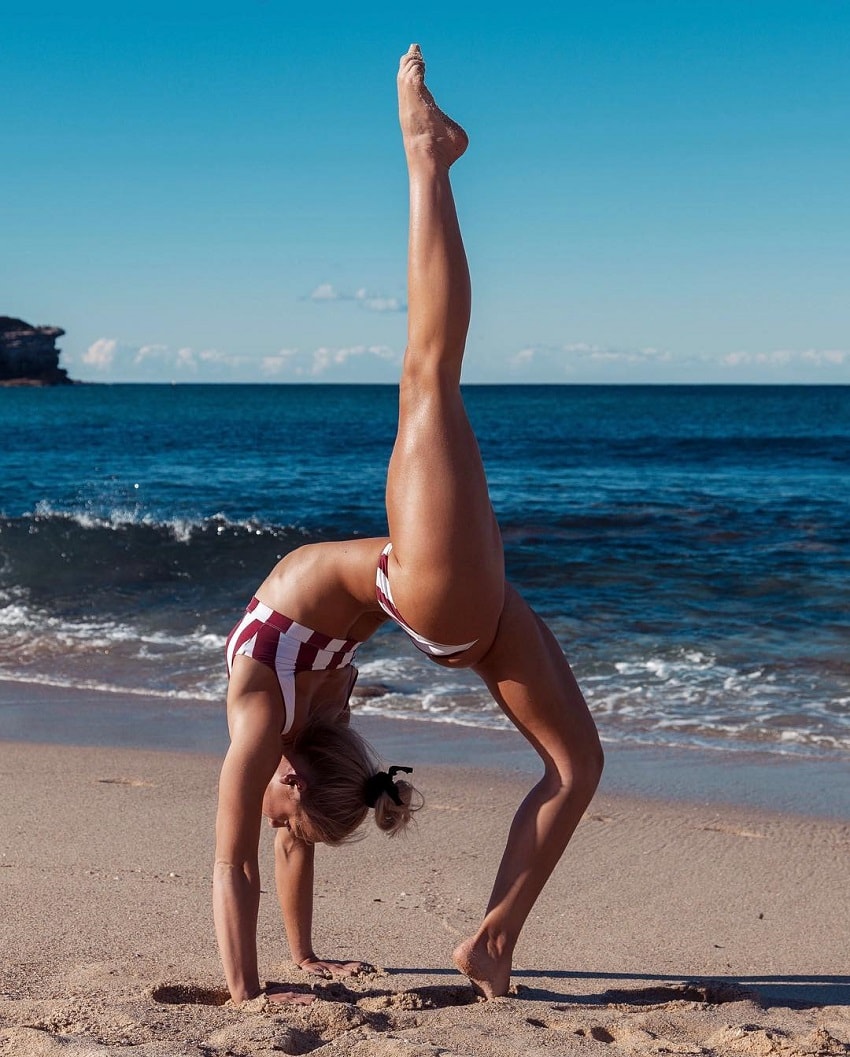 Nutrition
Morgan is not only a gymnastics expert, she's also a cover model for magazines. This means she has to stay fit and lean for her events all year-round. To achieve this, Morgan eats a diet full of healthy nutrients. This includes protein, carbs, fats, and fiber.
In regards to the specific foods Morgan eats, she consumes a lot of fruits and vegetables, which keep her body lean and supplied with vitamins and antioxidants. She also eats lean poultry as her main protein source, which helps her keep firm muscles.
---
---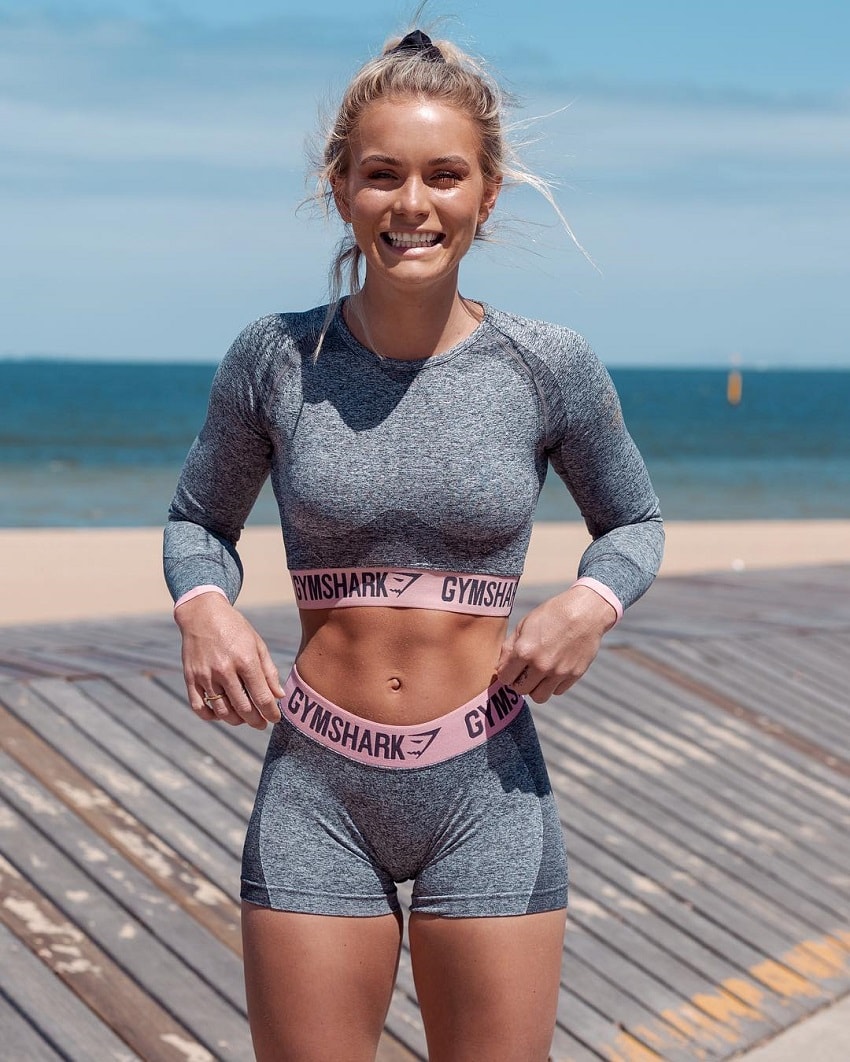 ---
What we can learn from Morgan Rose Moroney
Morgan Rose Moroney became involved in gymnastics as a child, thanks to her energetic and curious nature.
Encouraged by her parents, she went on to become an outstanding gymnast, and later, a calisthenics expert and fitness model – inspiring a large number of people along the way.
What we can learn from Morgan Rose Moroney is this; find what excites you and follow your passions, even if it means working hard every day. Also, take advantage of every opportunity that life presents and use it to grow in both the body and mind.