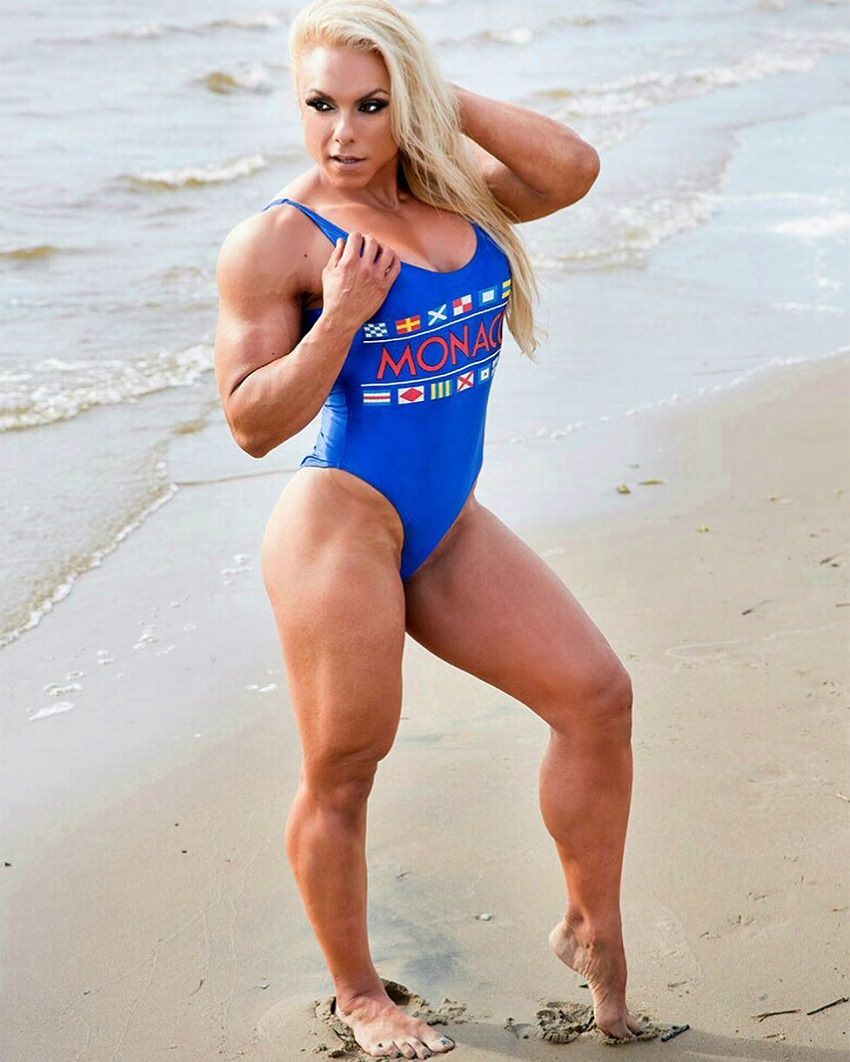 Minna Pajulahti
IFBB Pro Competitor, Powerlifter, International Bodybuilding Judge, Fitness Competitor
Minna Pajulahti is a Finnish powerlifter, coach, fitness athlete, and international bodybuilding judge. Her success on the fitness stage has seen her become one of the top Finnish fitness competitors. However, that's not the only feat Minna is known for.
She also holds the world record in powerlifting with a total of 1168lbs lifted. What's more, Minna achieved this in the raw category, meaning she didn't use any extra equipment to achieve her result.
As an IFBB Pro, Minna has competed in elite shows around the world. Including the famous 2011 Arnold Classic. She's been in the competitive circuit ever since 2000 and is still going strong – setting the benchmark for other athletes around the world.
This is her story:
---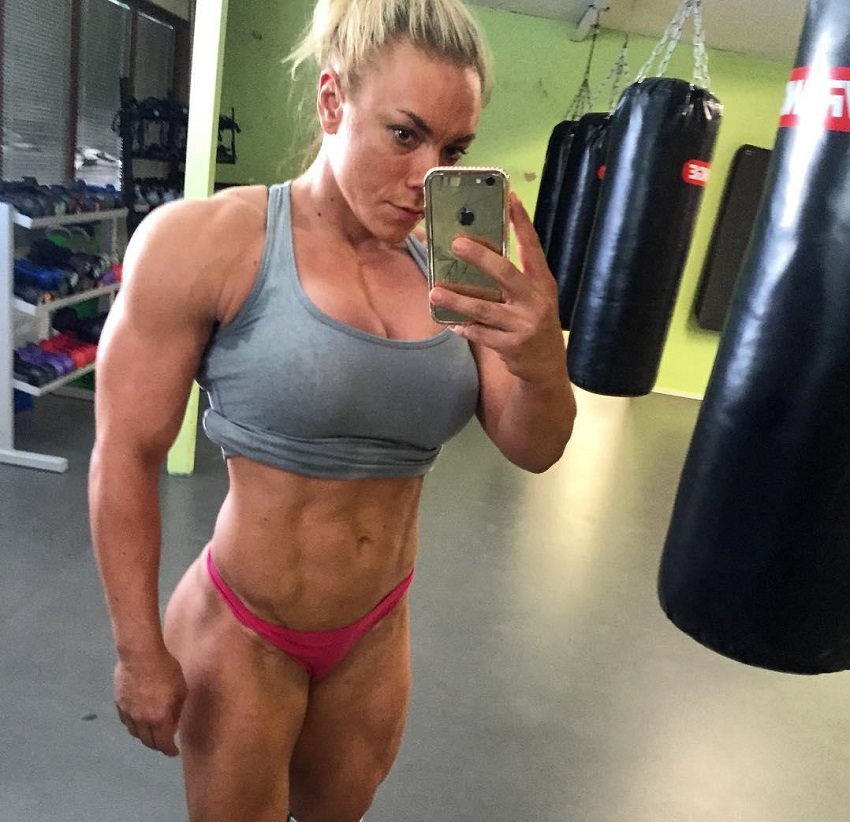 Athlete Statistics
Full Name: Minna Pajulahti
Height
Hips
Waist
Age
5'4" (162.5cm)
34''
27''
43
Date of Birth
Nationality
Profession
May 4, 1980
Finnish
IFBB Pro Competitor, Powerlifter, International Bodybuilding Judge, Fitness Competitor
Era
2010
| | |
| --- | --- |
| Height | 5'4" (162.5cm) |
| Hips | 34'' |
| Waist | 27'' |
| Age | 43 |
| Date of Birth | May 4, 1980 |
| Nationality | Finnish |
| Profession | IFBB Pro Competitor, Powerlifter, International Bodybuilding Judge, Fitness Competitor |
| Era | 2010 |
---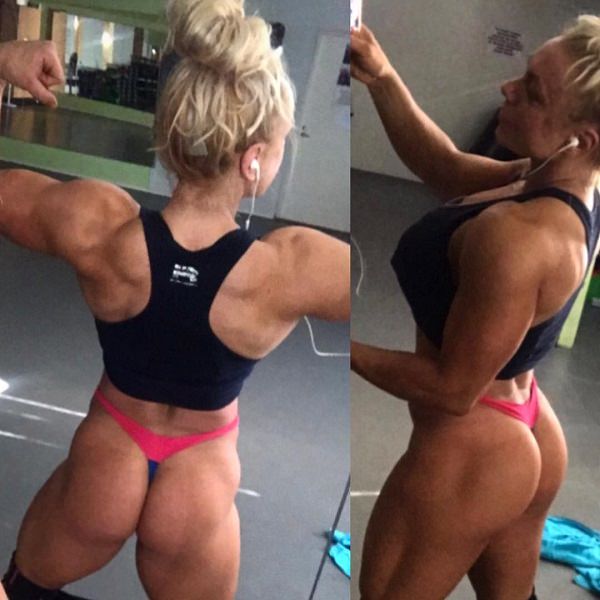 Accomplishments
International Bodybuilding Judge
Fitness Model & Competitor
Training Coach
Powerlifter (World record Holder @Raw 1168lbs: 440/275/453)
Bodybuilding Contest History
2014
IFBB Europa Super Show, Women's Physique, 16th place
2016
IFBB Karina Nascimento Pro, Women's Physique, 6th place
Arnold Sports Festival, Women's Physique, 11th place
Puerto Rico Pro, Women's Physique, 9th place
2018
IFBB Hawaii Pro, Fitness, 4th place
IFBB Toronto Pro Supershow, Fitness, 5th place
Vancouver Pro, IFBB Fitness, 6th place
Romania Muscle Fest Pro, IFBB Fitness, 5th place
---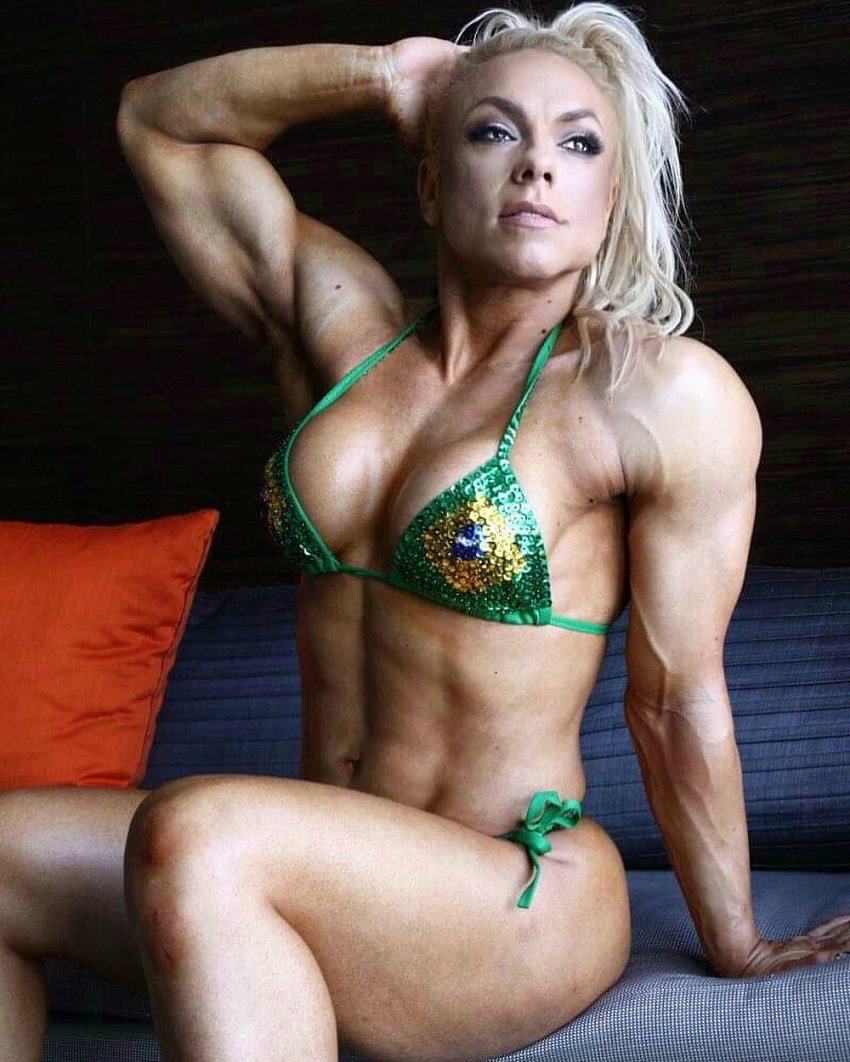 Biography
Early Gymnastics Days
Born and raised in Finland, Minna Pajulahti took on gymnastics at the age of seven.
She went on to develop admirable skills in the discipline and was soon recognized for her abilities. Before long, she earned a place in the Finnish National gymnastics team.
Minna continued to compete on and off in gymnastics for almost ten years. During this period, she toured the country taking part in various events.
A Teenage Cheerleader
By the age of 14, Minna's interests in sports developed even further. It was around this time that she became interested in cheerleading and decided to try it out for a change.
Just like with gymnastics, Minna went from leaps to bounds during her time as a cheerleader. Between 2005-2006 period, she and her team won the Finnish Championships in the dance class of cheerleaders. Subsequently, they became crowned the "Dream Team".
Over the years, Minna continued to achieve great results in cheerleading. One of her best results was finishing in 2nd place at the Tokyo World Championships in Japan.
---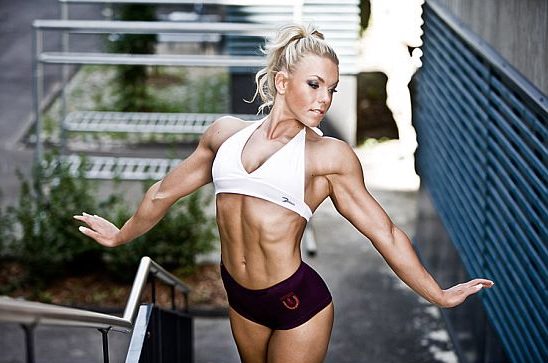 ---
Starting Her Fitness Journey
During her time as a cheerleader, Minna discovered her love for keeping fit and strong. It was this initial 'spark' that led her to join the gym for the first time. After just one workout, Minna was hooked.
She eventually decided to make a career switch to fitness. The year was 2000, and after a couple of months of training, Minna knew she wanted to step on the bodybuilding stage one day.
"I started weight training when I was 19 years old, after I had quit gymnastics. I wanted still to compete and practice routines and I had always admired muscular bodies so fitness was a good choice for me."
As Minna trained, her body began improving drastically. Her abs became leaner, and her legs more toned. Noticing these improvements, Minna decided to take the plunge and start preparations for her first contest.
First Contest
In order to arrive at the contest in her best possible version, Minna decided to find herself a coach. He helped her perfect all the little details in training and dieting – this helped Minna to maximize her progress.
Then, after several months of preparations, the show day came. Slightly nervous, but positive, Minna walked onto the stage in front of the judges and audience.
Here's how she described her first competitive experience; "The first competition was exciting and I learned much about my body and nutrition. All and all it was a great experience and then I knew that I was going to do this for a long time." – Minna Pajulahti
---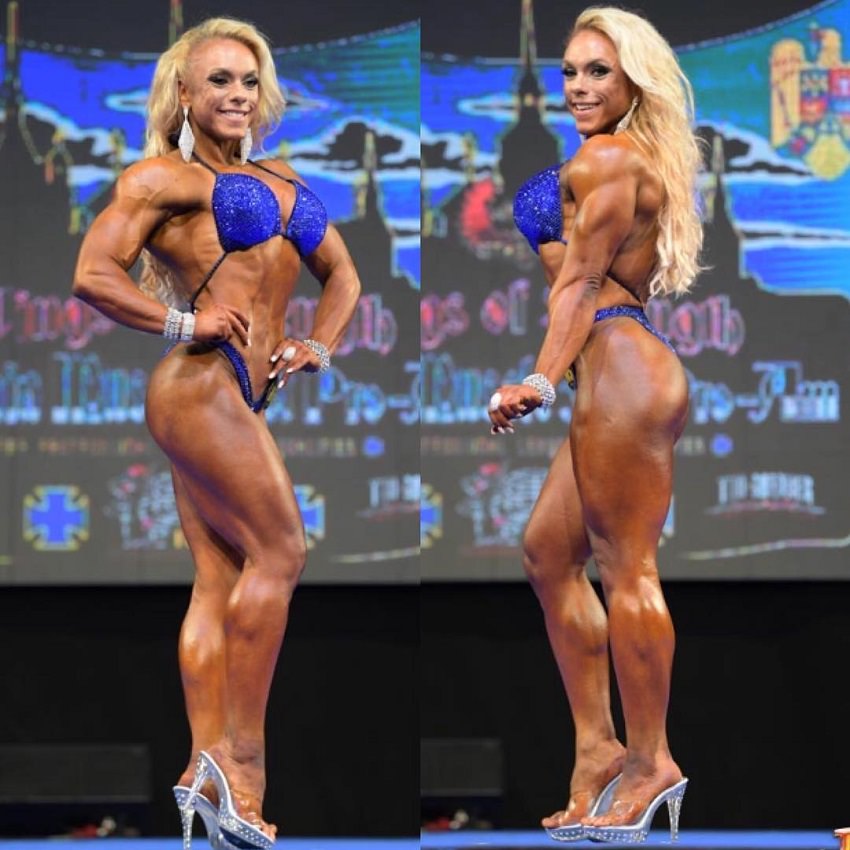 ---
A Junior Finnish Champion
With the first contest under her belt, Minna confidently started preparations for her second show. Several months later, she stepped on the stage yet again.
But this time, she partook in a much bigger contest – the 2001 Finnish Junior Championships. Undeterred by this, Minna went on to claim the 1st place that day, wowing everyone in the audience.
Just several weeks later, she achieved another top result; finishing in 2nd place at the Spain Amaterus World Championships.
Taking a Break
After a string of successes on the stage, Minna decided to take a break from competing.
Instead, she devoted more time to improving her physique and conditioning. This way, she hoped to bring an even better version of herself to contests, and ultimately, win the world's most elite shows.
---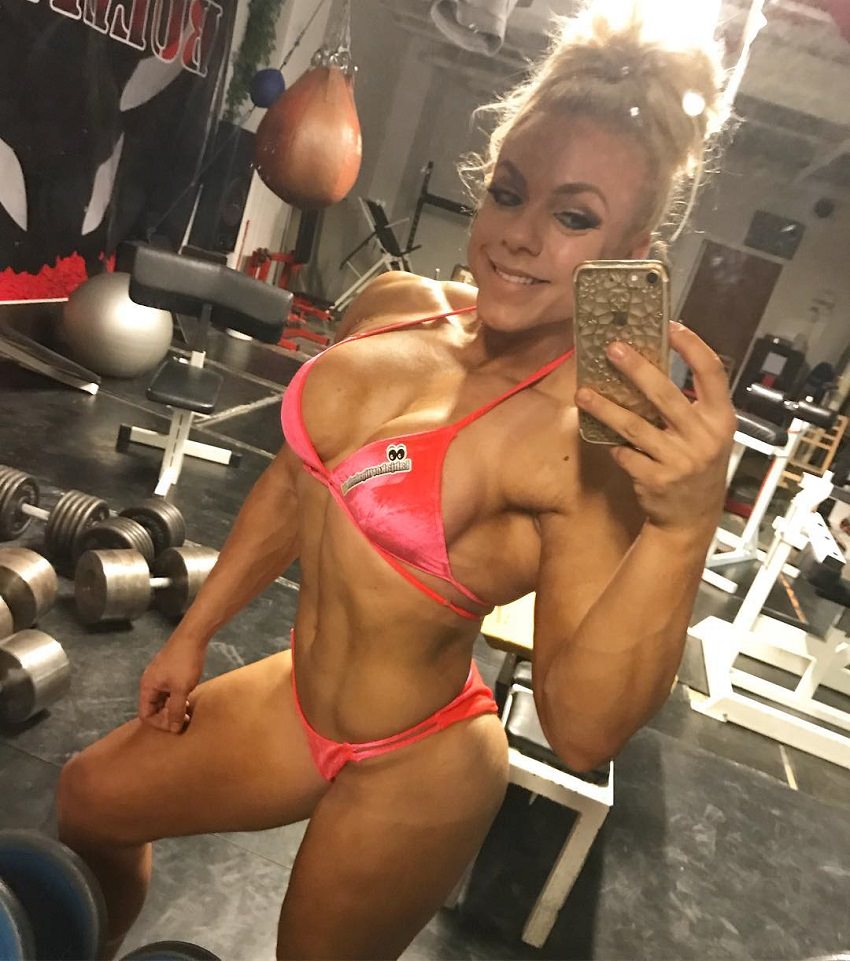 ---
A Bumpy Road
After a period of working hard on her physique, Minna was satisfied by the results. She was confident she could achieve a top spot yet again. But, things didn't go according to her plan.
Minna's next contest wasn't nearly as successful as her previous ones. She said; "My diet wasn't optimal and my body didn't function the same way as it did before. I only managed to get to the final rounds." – Minna Pajulahti
At first, Minna was disappointed by the result, due to the fact that she invested a lot of time into improving her physique the months prior to the contest.
A few days later though, she was back into the routine of training hard and preparing for the next show. Minna said; "I think that you can learn something from every competition you go to, and you just have to think how to turn your loss into a victory. This is a sport in which you can not always succeed. But when you do it tastes even sweeter."
Later Contests
Over the years, both Minna's physique and results on the stage improved. Eventually, she earned her Pro card and started competing in the IFBB Pro league.
Between 2014 and 2018, she took part in over 8 contests. Some of her most notable results from this period include;
2016 IFBB Karina Nascimento Pro, Women's Physique, 6th place
2018 IFBB Hawaii Pro, Fitness, 4th place
2018 IFBB Toronto Pro Supershow, Fitness, 5th place
Minna also competed at the 2016 Arnold Classic, against some of the top athletes in the world. She claimed 11th place that day.
---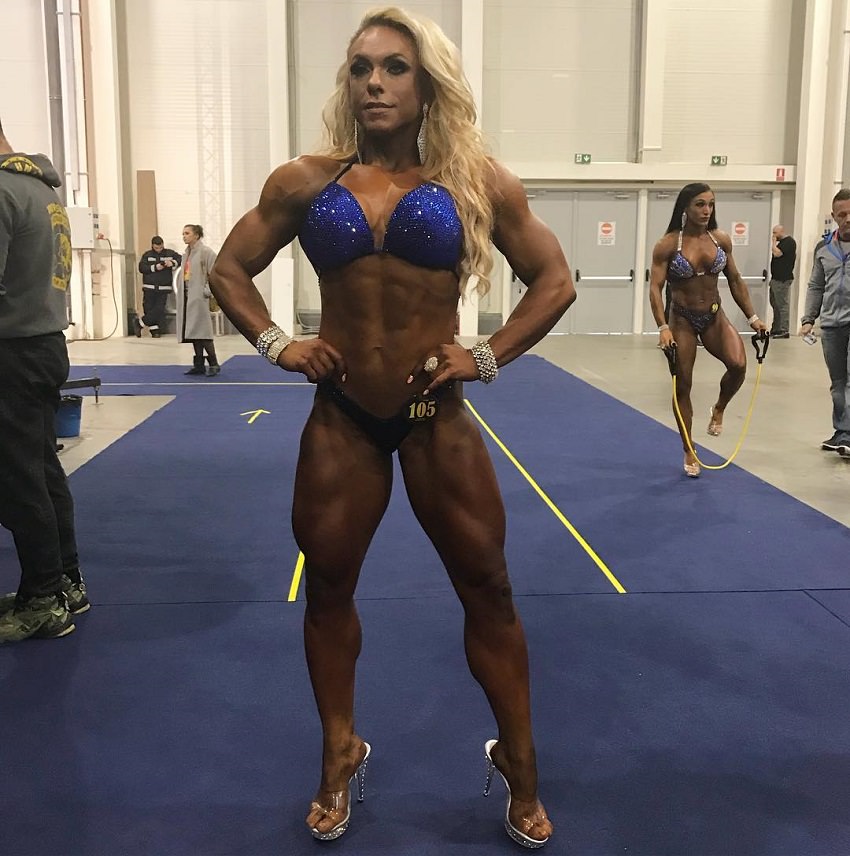 ---
A Powerlifter, Online Influencer, and International Judge
Alongside her competitive career, Minna Pajulahti is also an internationally recognized fitness judge, athlete, coach, and powerlifter.
She holds the world record in powerlifting; at 1168lbs raw without any additional equipment.
Among all of this, Minna is also an influencer on social media, where she inspires a growing number of people to take on weight training and become their strongest versions – just like herself.
---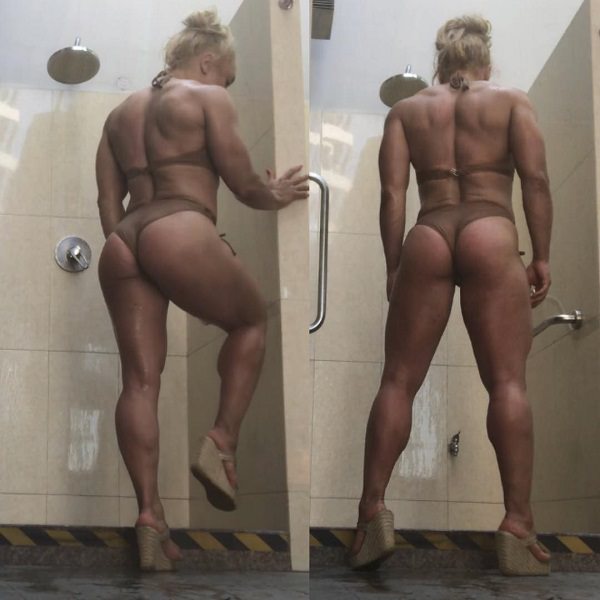 Training
A Week of Training For Minna Pajulahti
Minna tries to train with weights five times per week. However, since she's often on the move, things don't always go as planned. If she doesn't have the chance to go to the gym, Minna will improvise by either doing a body-weight workout at her apartment, or skipping training altogether. It all depends on how her schedule looks.
In terms of intensity, Minna has two to three 'hard' training weeks in a row, followed by a 'light' training week.
This is her typical workout plan for the week;
Monday – Back and Biceps
Tuesday – Shoulders and Traps
Wednesday – Chest and Triceps
Thursday – Legs
Friday – Biceps
Saturday – Rest
Sunday – Rest
In terms of training specifics, Minna does 6 sets of 12 reps per exercise. She uses various techniques to increase the intensity of training, such as forced reps, drop sets, and supersets.
Cardio
In the 'off-season', Minna tries to do as much cardio as her schedule allows. Specifically, she aims at having at least 3 cardio sessions per week.
When she's on a diet, Minna will kick it into an even higher gear, doing cardio 4-5 times per week. She'll also do it in a fasted state, typically in a morning, to induce a powerful fat loss effect.
---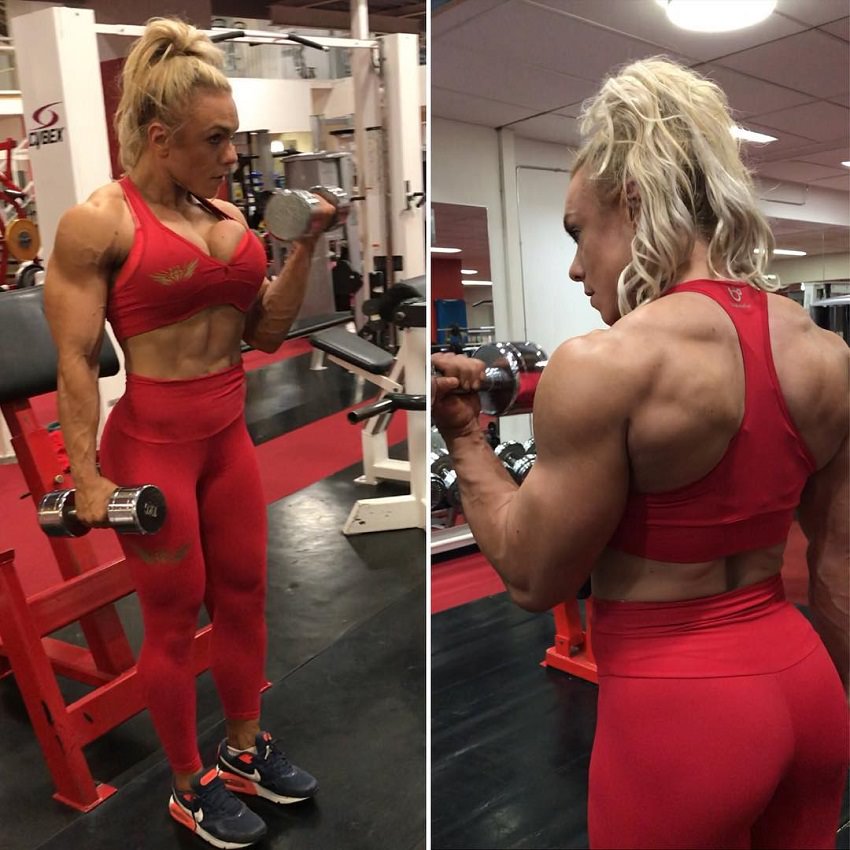 Nutrition
For the most part, Minna eats a clean diet. Her go-to foods include egg whites, protein shakes, and any type of poultry breast, with chicken being her favorite. She also allows sweet treats here and there.
However, when she's preparing for a contest, sugars and processed foods are off limits for Minna. Throughout preparation, she'll only eat lean proteins and good fats to reach a single-digit body fat percentage.
---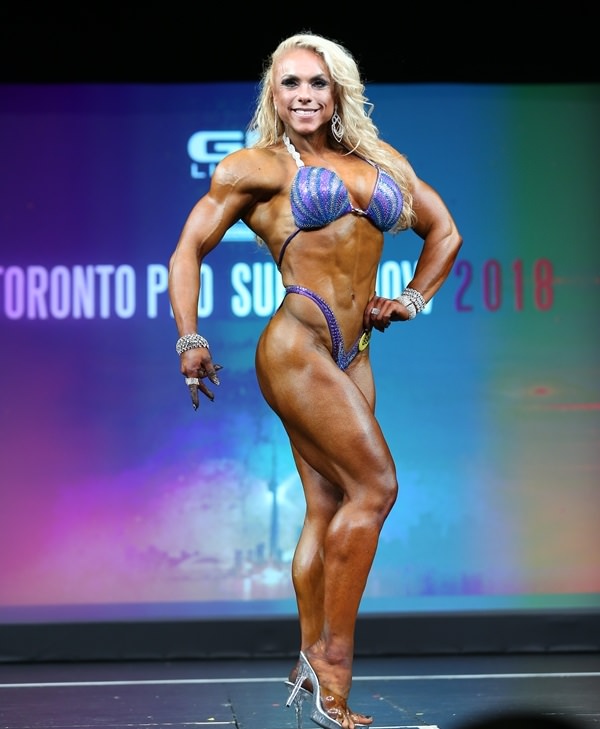 ---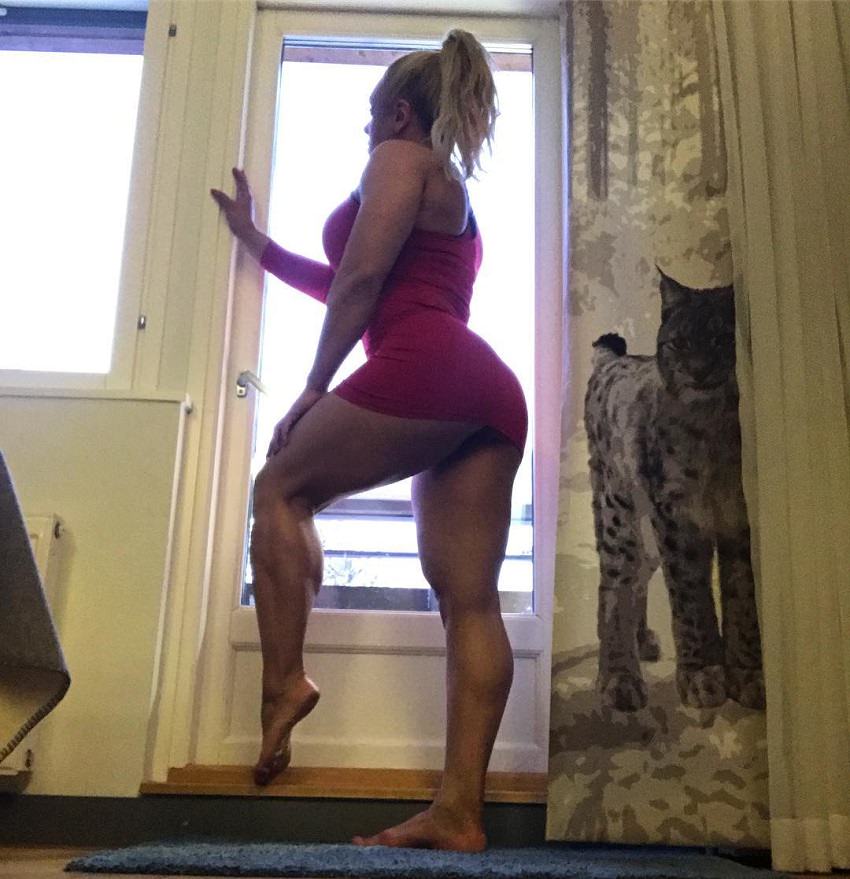 What we can learn from Minna Pajulahti
Some of the key lessons we can learn from Minna Pajulahti are; never settle for mediocrity, work hard for your fitness goals, and don't be afraid to 'cheat' once in a while.
From Minna's example, we can see she's been involved in fitness for many years now – since 2000 to be precise. Being in the industry for so long didn't happen by chance; Minna was passionate about her craft and it wasn't hard for her to keep a strict diet and a training program for many years at the time.
That said, she knows when it's time to kick back and enjoy the fruits of her labor. Having a balance in everything is key to success. Have faith in yourself, put in the work each day, and don't forget to stop and 'smell the roses' once in a while – just like Minna Pajulahti has shown us.