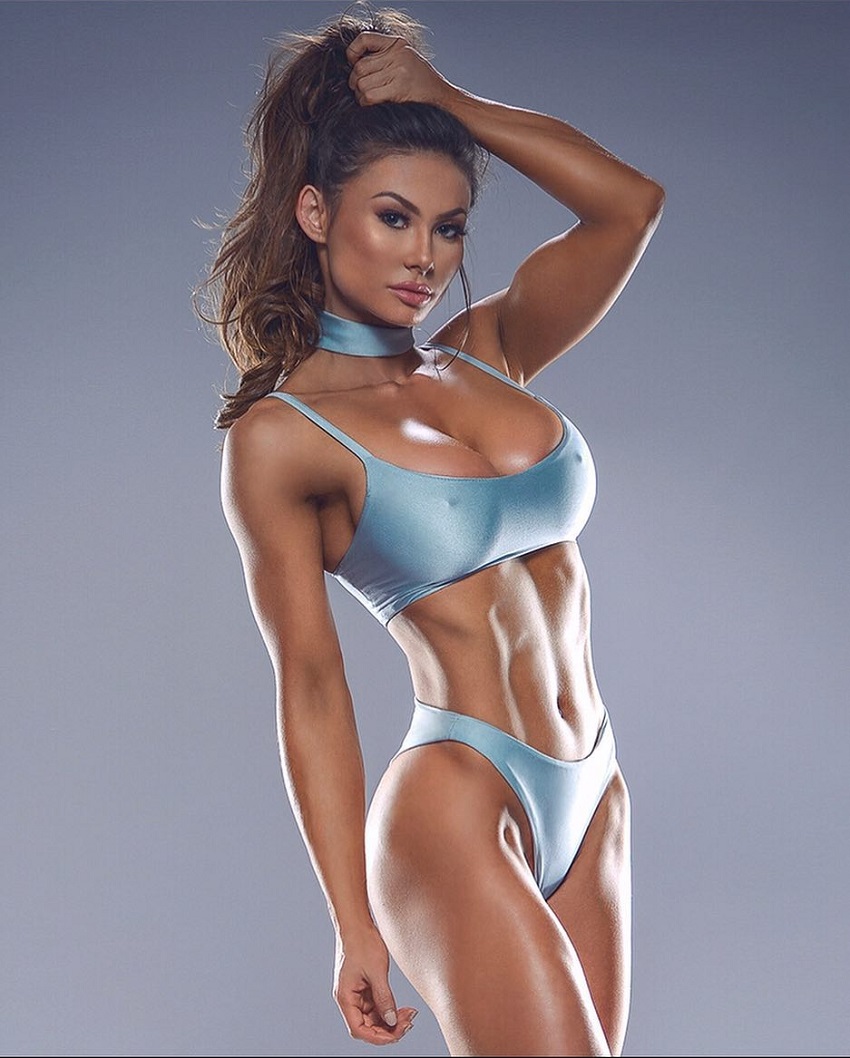 Michie Peachie
Fitness Model, Social Media Personality
Michie Peachie is an American fitness model with Korean ancestry. She's been on the rise since 2016, when she began to upload photos of her curvy and aesthetic body.
Michie's been interested in fitness since her early days, saying it was 'written' in her genetics to stay fit. In her own words; "I was born buff. The doctor that delivered me said I had more muscle tone than any baby he had ever seen. True story."
She's an extremely dedicated individual who strives to improve in every area of her life – both in, and outside of the gym. As someone with a strong love and passion for animals, she wants to buy a rescue dog farm once she builds her fitness empire.
With her incredible physique and charisma, Michie's won the hearts of both men and women around the world, and there's much more to come from her in the future.
---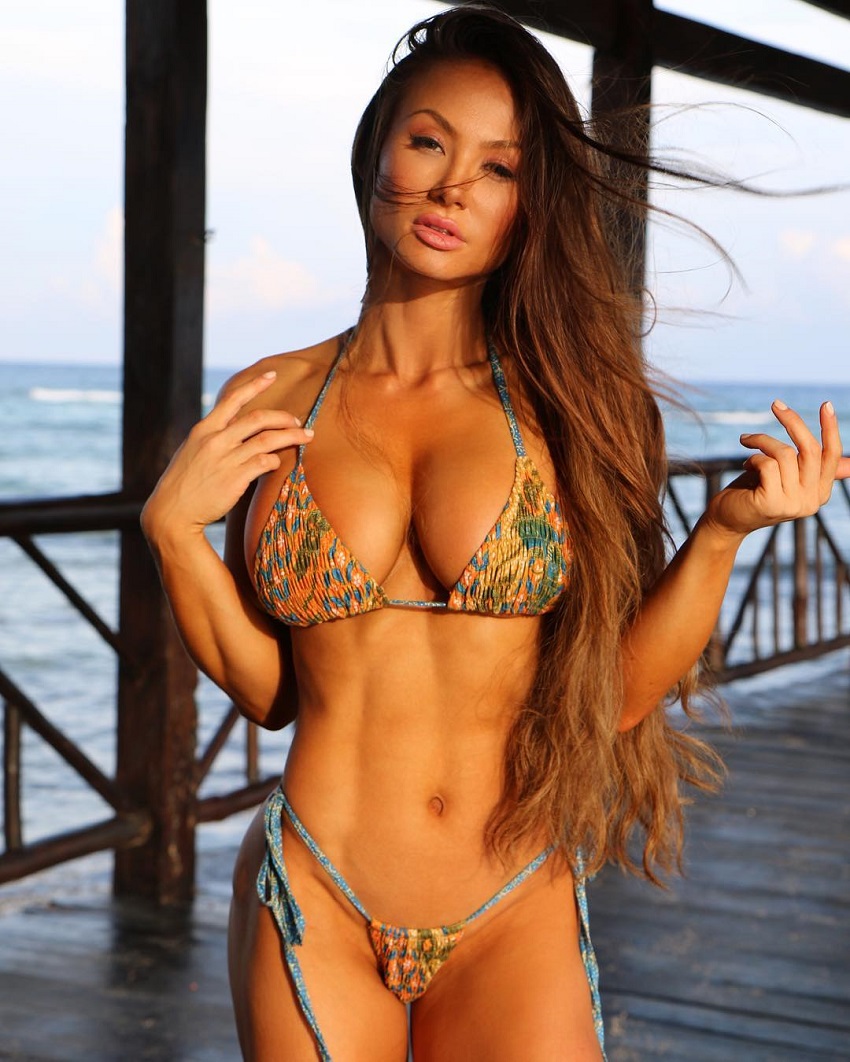 ---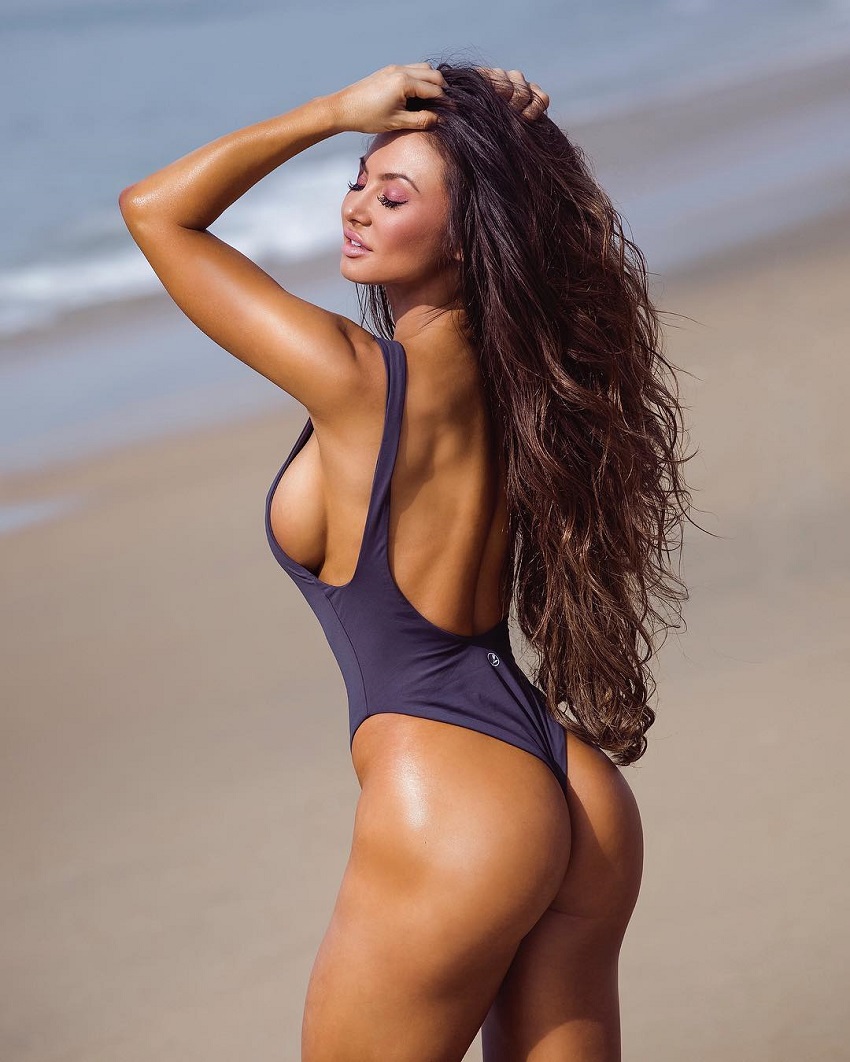 "I'm a mini bodybuilder. I was born shredded and I've been making gains ever since. Strong people lift each other up."
Athlete Statistics
Full Name: Michie Peachie
Age
Date of Birth
Nationality
Profession
31
March 1, 1992
American, Korean
Fitness Model, Social Media Personality
Era
2010
| | |
| --- | --- |
| Age | 31 |
| Date of Birth | March 1, 1992 |
| Nationality | American, Korean |
| Profession | Fitness Model, Social Media Personality |
| Era | 2010 |
---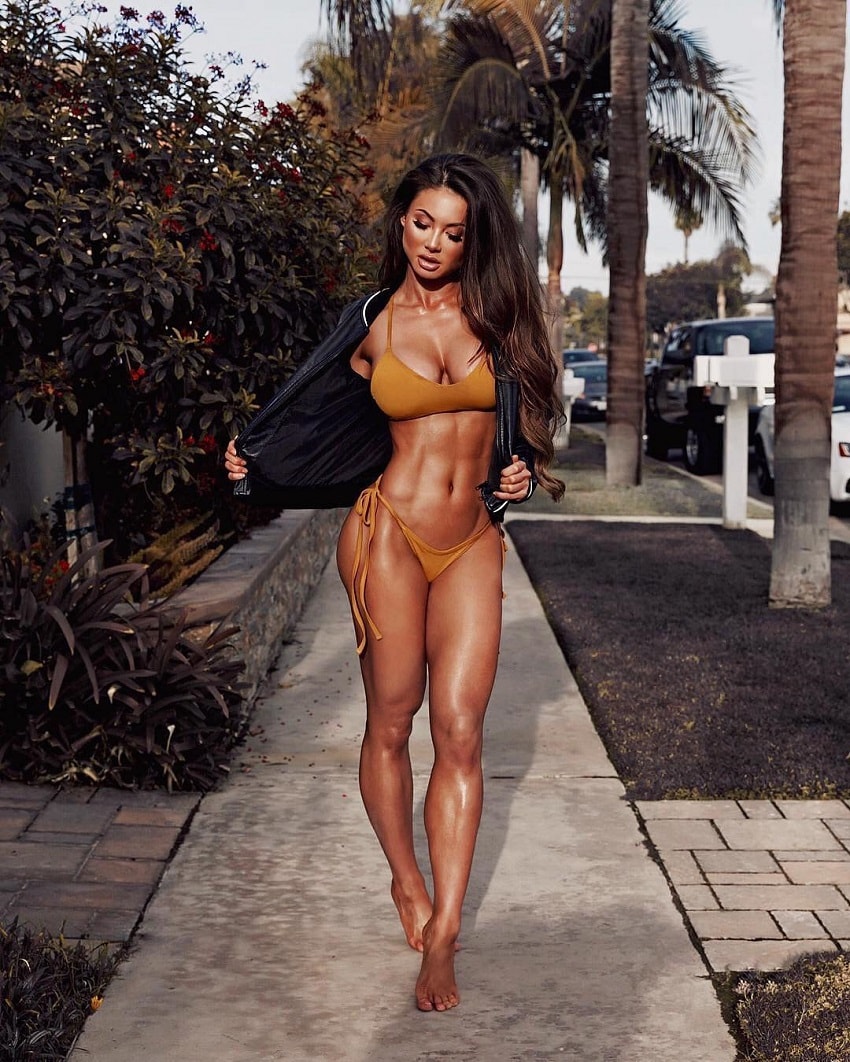 ---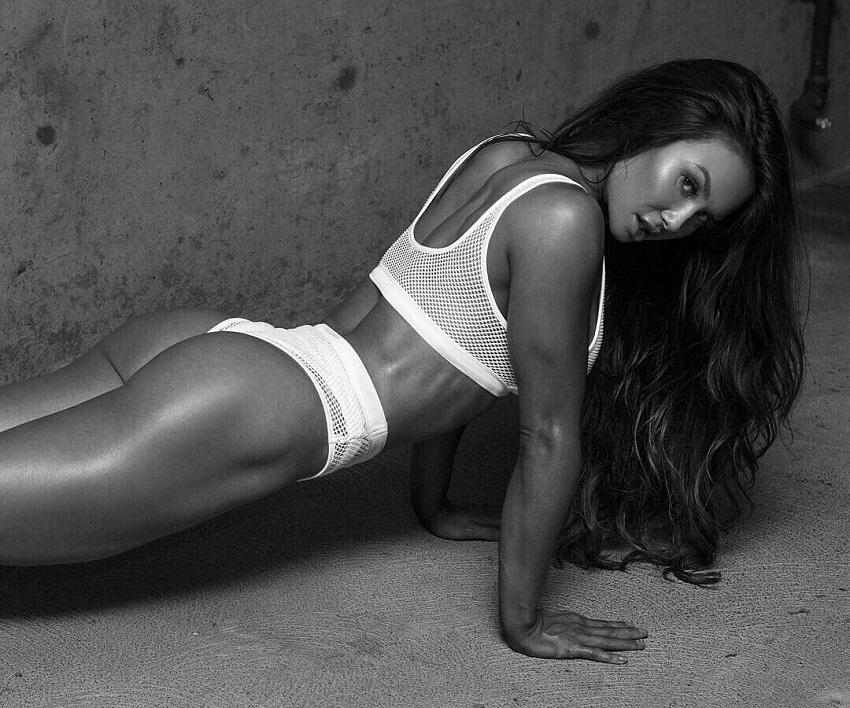 "I have yet to meet anyone that can do more weight than me on the hip abduction."
Accomplishments
Cover and Fitness Model
Online Influencer
---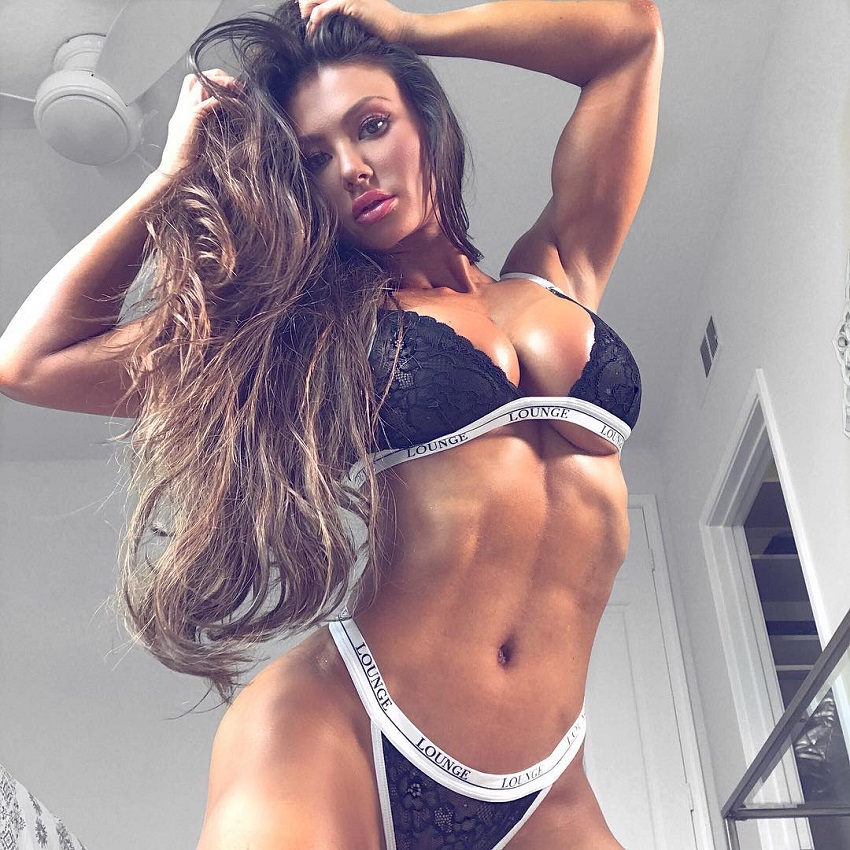 ---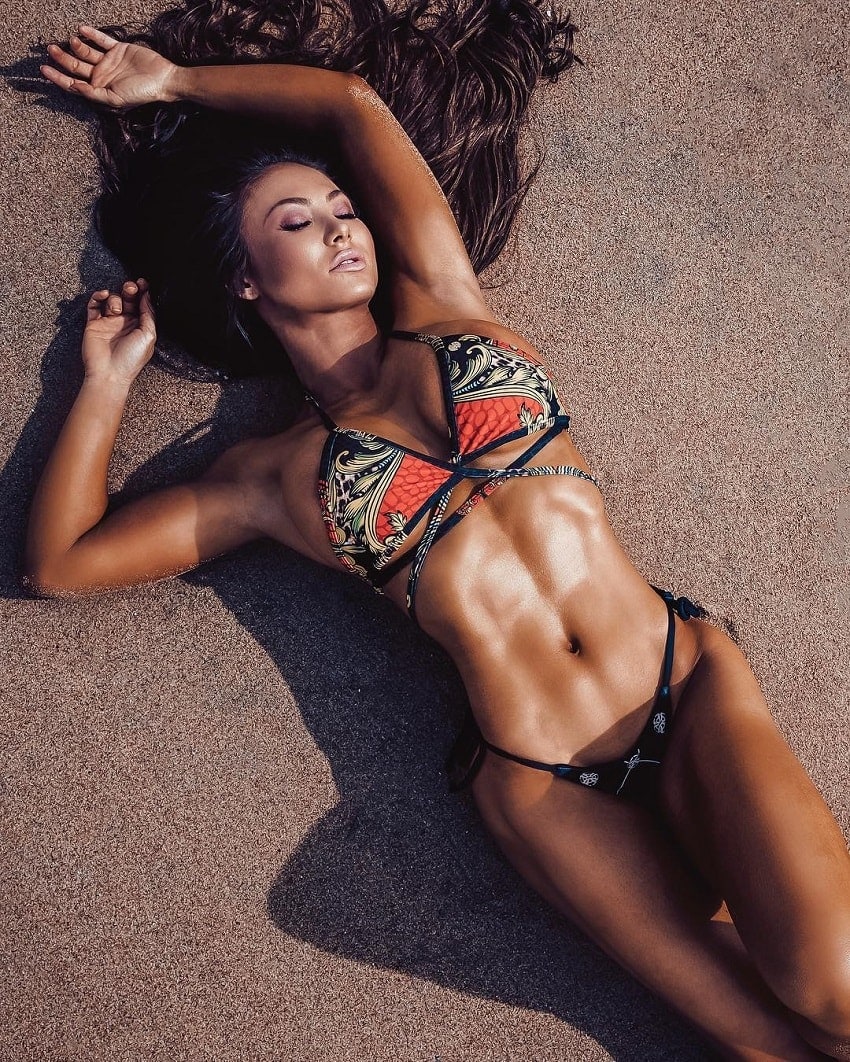 "I actually have been living with chronic migraines for half my life. Which has been challenging on my fitness journey but I do whatever I can whenever I can to make goals happen."
Training
Michie's training differs from week to week. Sometimes, she focuses on heavy compounds movements that build her muscles. Other times, she'll do lighter exercises that focus on specific areas in her body.
In terms of cardio, Michie does it whenever she wants to lose fat. Otherwise, she does very little cardio and focuses on intense training instead.
---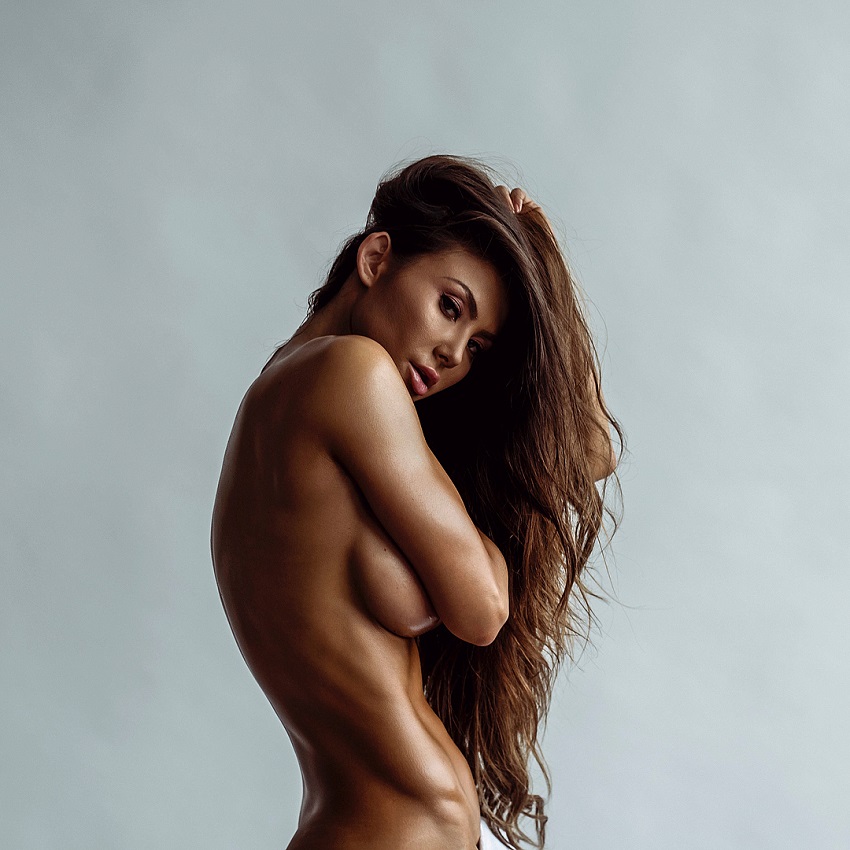 ---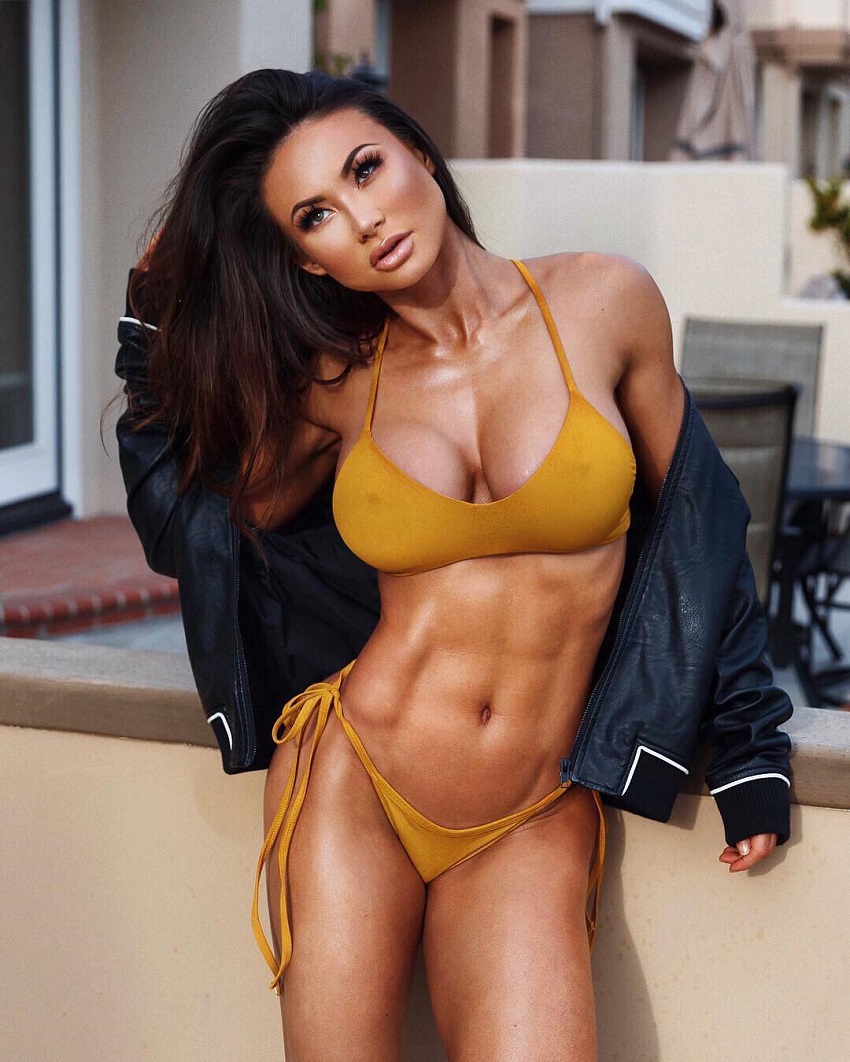 Nutrition
Healthy and Wholesome
Michie eats a clean diet that focuses on wholesome and nutritious foods. She incorporates a diet rich in fish, lean meats, vegetables, and healthy fats.
In terms of meal frequency, Michie eats five to six small meals per day that are spaced out two to three hours apart.
She also makes sure to drink at least a gallon of water a day to stay hydrated and energized for her workouts.
---
Editor's Tip

Inspired to reach your maximum potential like Michie? Read our comprehensive guide on how fat burner supplements can really up your game!

---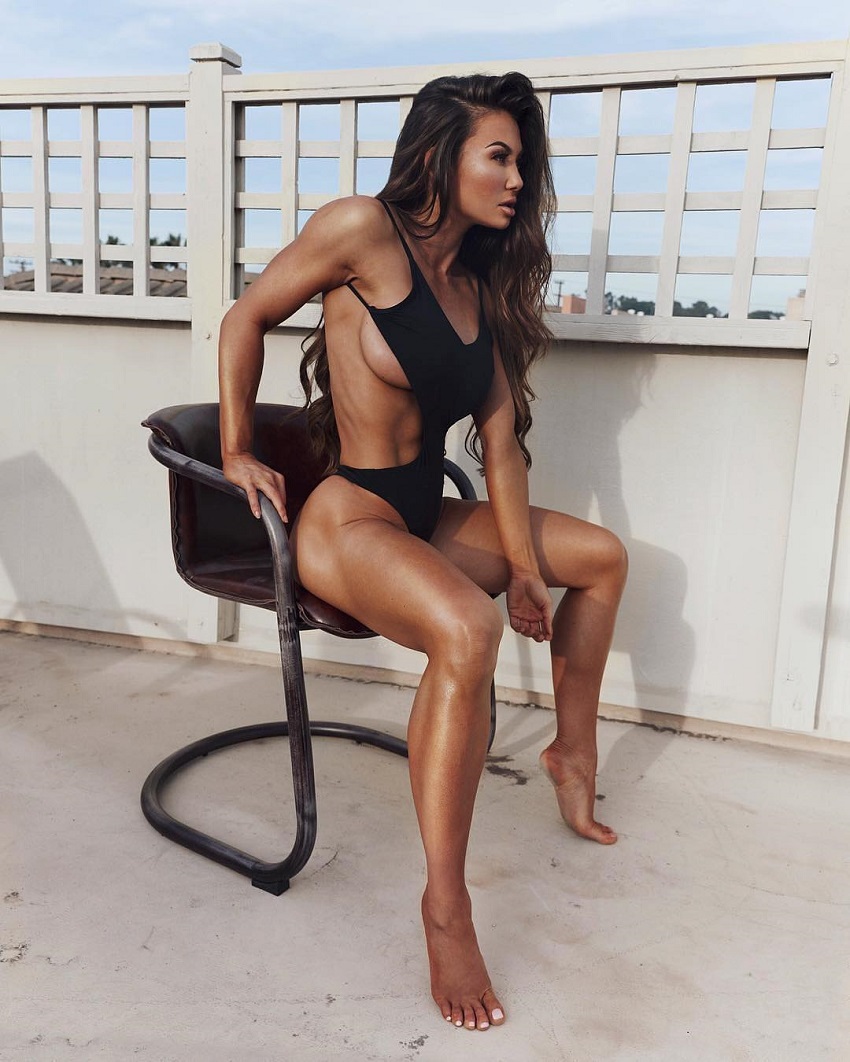 ---
Changing Her Meals
In order to keep progressing in her physique, Michie likes to change her diet from time to time.
She enjoys incorporating new foods into her meal plan, as well as changing her meal frequency and portions.
This helps her prevent her body from adapting to a particular diet, along with making things more interesting.
---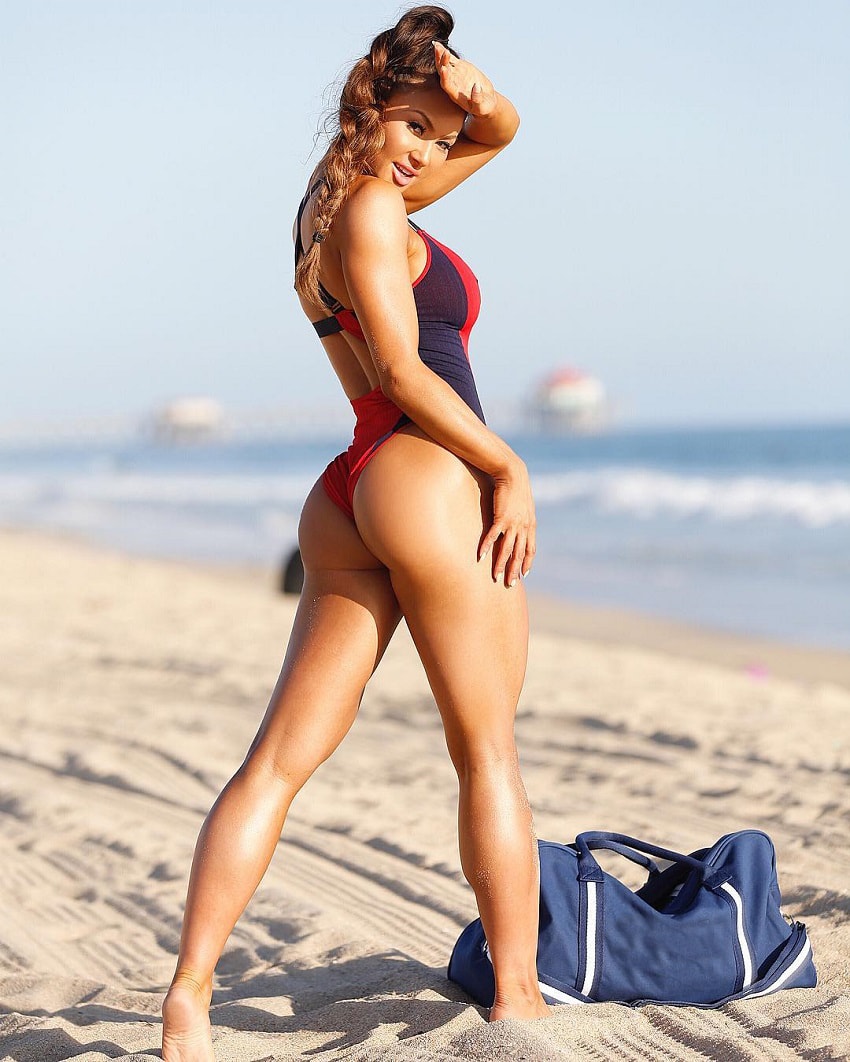 ---
Michie Peachie's Meal Plan
Since Michie changes her diet from time to time, she has multiple meal plans that she cycles through. Here's one of them;
1st Meal: 6 ounces of flap steak with 1 cup of rolled oats
2nd Meal: 6 ounces of ground turkey, 1 cup of brown rice, 1 cup of broccoli
3rd Meal: 6 ounces of chicken breast, 1 cup of asparagus, 3 ounces of red potatoes
4th Meal: 4 ounces of fish, 1 cup of asparagus
5th Meal: 1 cup of almonds
---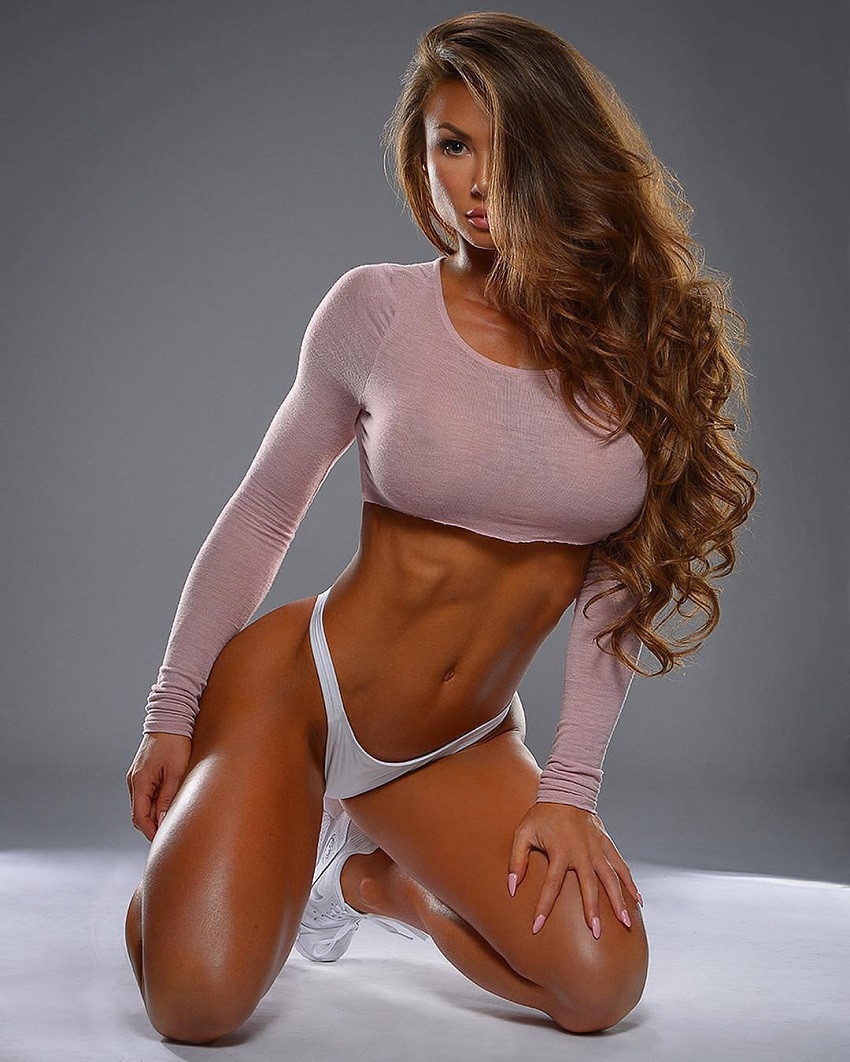 ---
Supplements in Michie Peachie's Stack
Fat Burner
Joint Health Supplement
Skin Health Supplement
Multivitamin
BCAAs
Whey Protein
Pre-Workout
---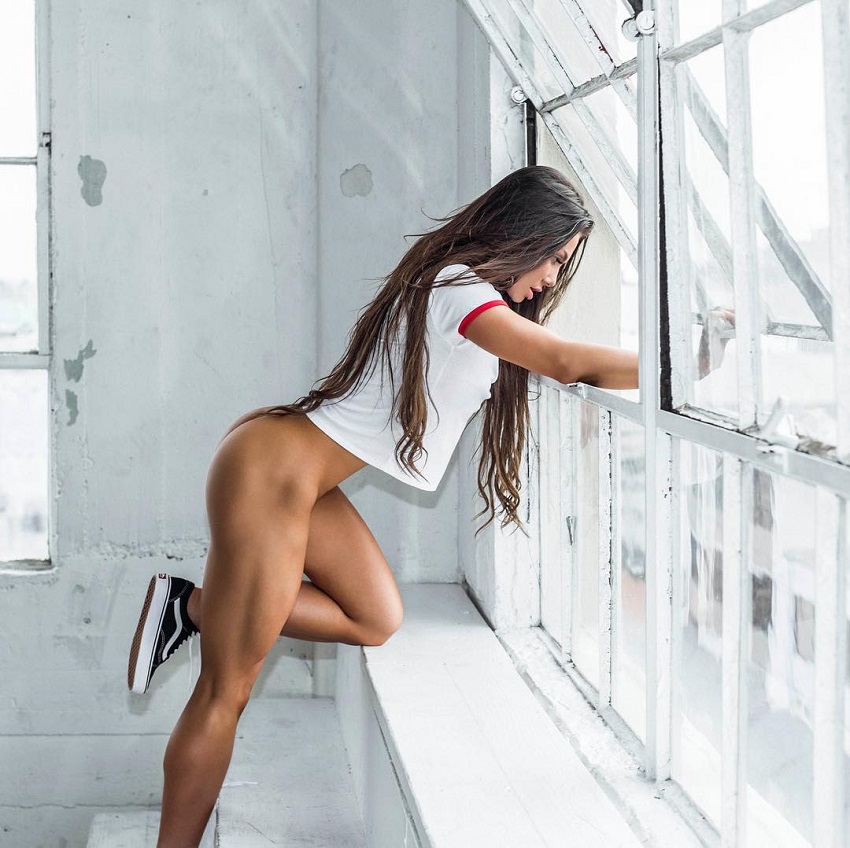 ---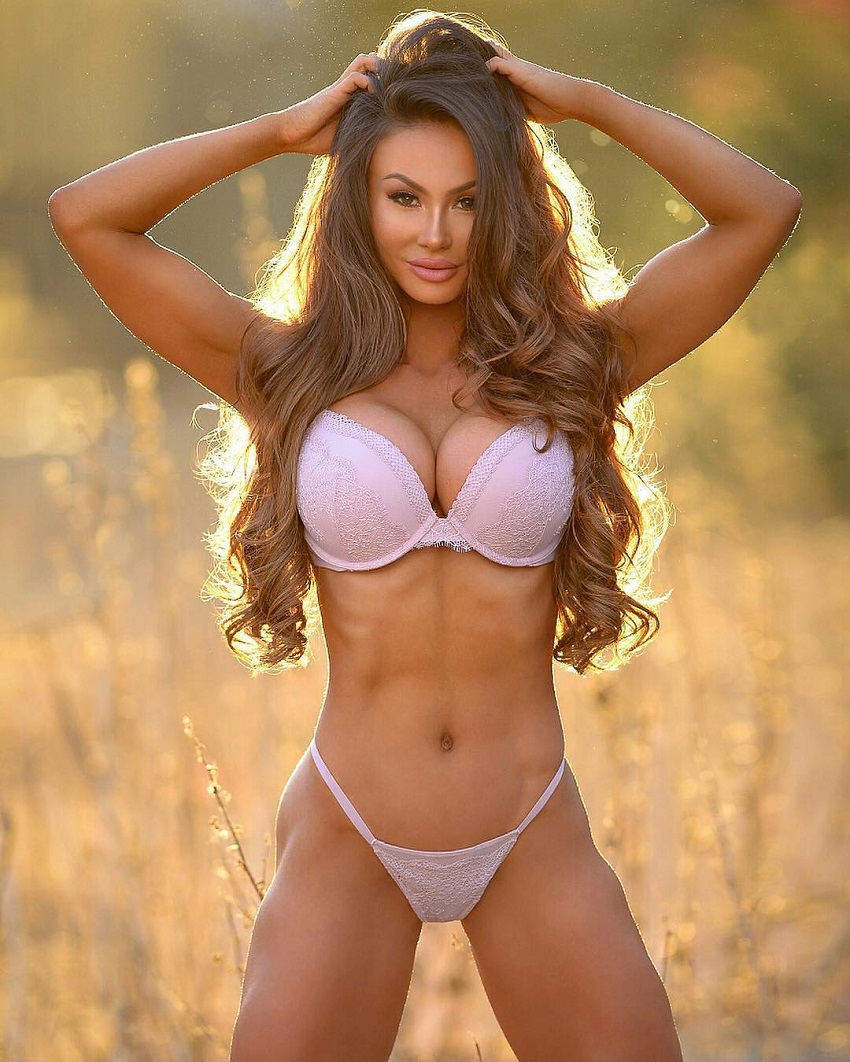 ---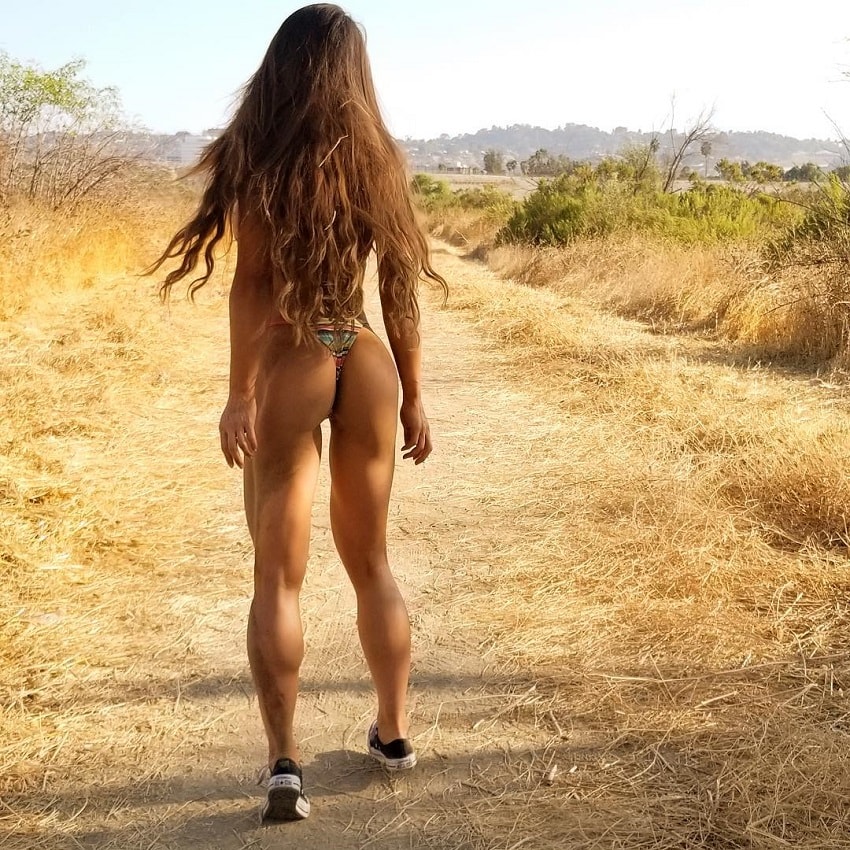 What we can learn from Michie Peachie
Michie's Motivational Message
Here's an inspirational message Michie has shared on her social media, in regards to achieving goals and being happy;
"What's it going to take? When are you going to be done being unhappy? I'm done with you not doing you. When are you going to realize that every week is the same week with the same excuses and the same complaints and feelings about yourself ?? You have the choice to control and change your life…
Think about how long you've had the same goals and not achieved them… today you're going to stop being unhappy. All that matters is this very moment that you're reading this. Right now you're choosing to commit and finally get serious about what you want.. No more "half in" "half out" BS.
I want you to succeed and look and feel the best you've ever been. We're all on the journey together. I'm with you. We got this together. Don't give up!! I promise you a brighter future and I promise you that if you just do the work, you will achieve your goals." – Michie Peachie