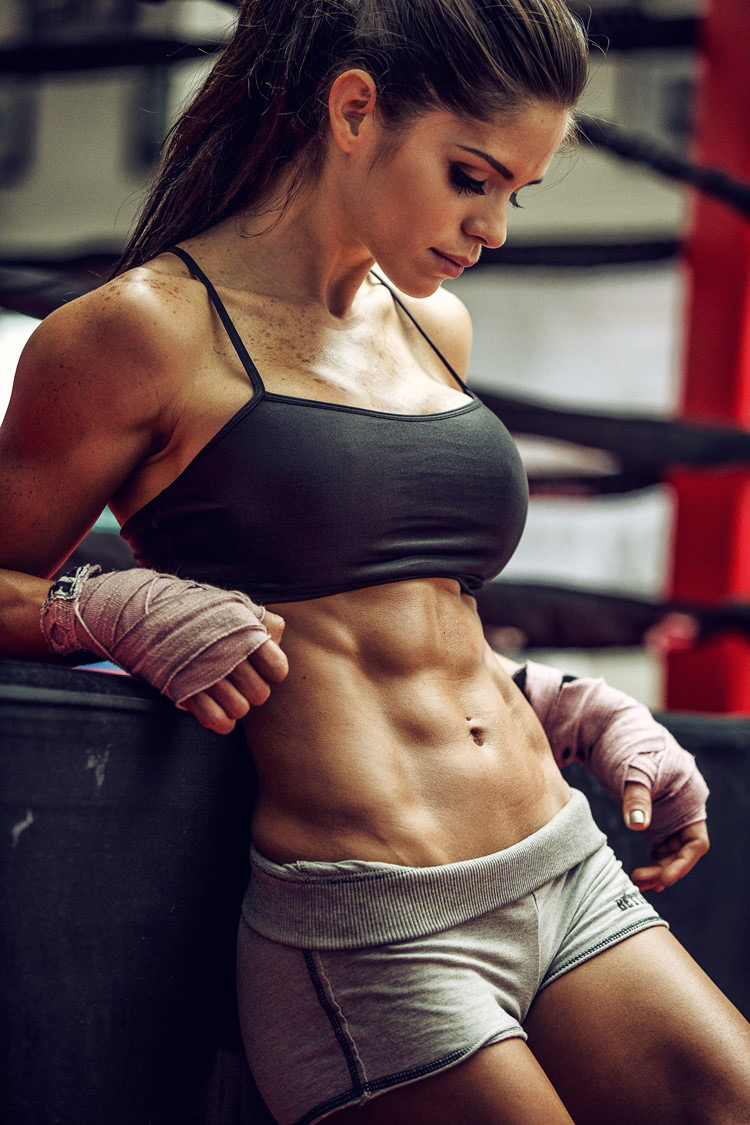 Michelle Lewin
IFBB Competitor, Model, Actress
Michelle Lewin is one of the hardest working fitness models in the sport of fitness today. Michelle's risen from your average girl next door to one of the world's most renowned female fitness competitors.
With a successful history in modeling at an early age, she knew that there was more to be achieved than the catwalk alone. Stepping into the gym she soon realized her full potential, she's risen from cover model to a social media icon in short space of time.
Featuring in music videos, to the front cover of magazines, winning IFBB competitions, and her own social media channel for training and nutrition. Michelle's not only a star on the stage, she's also devoted to her fans and is always open to give advice to whoever needs it the most.
From working in a local clinic to social media icon, and pro-IFBB champion, we can see how Michelle has sculpted not only her body, but also her career, and this is her story:
---

"I've been modelling for a few years, and a part of my job was to stay in shape. I loved it and it led me to became a total gym rat."
Athletic Statistics
Full Name: Michelle Lewin
Weight
Height
Bust
Hips
125 - 135lbs (56.7 - 61.2kg)
5'4" (162.5cm)
36" (92cm)
36" (92cm)
Waist
Thighs
Calves
25" (63cm)
N/A
N/A
Year of Birth
Nationality
Profession
1986
Venezuelan
IFBB Competitor, Model, Actress
Alias
Era
N/A
2010
| | |
| --- | --- |
| Weight | 125 - 135lbs (56.7 - 61.2kg) |
| Height | 5'4" (162.5cm) |
| Bust | 36" (92cm) |
| Hips | 36" (92cm) |
| Waist | 25" (63cm) |
| Thighs | N/A |
| Calves | N/A |
| Year of Birth | 1986 |
| Nationality | Venezuelan |
| Profession | IFBB Competitor, Model, Actress |
| Alias | N/A |
| Era | 2010 |
---

"After months of intense training the abs started to show and I was enjoying the fitness lifestyle. Suddenly the modelling requests were coming from Fitness Magazines and Supplement companies."
Accomplishments
Competitions
2014 IFBB Nordic Pro 10th
2014 IFBB Dallas Pro 12th
2014 IFBB PBW Tampa Pro 4th
2014 IFBB Greater Gulf States Pro 6th
2014 IFBB Prestige Crystal Cup 4th
2014 IFBB Europa Dallas 3rd
2014 IFBB Europa Show of Champions Orlando 12th
2014 IFBB Battle on the Beach Pro 9th
2014 IFBB Legends Pro Bikini Classic 3rd
2013 NPC Fort Lauderdale Cup 1st
2013 NPC Fort Lauderdale Cup 1st
2013 NPC Southern States 2nd
2013 NPC Southern States 3rd
2013 NPC Mid Florida Classic
---

Everyday is another opportunity at getting one step closer to becomming everything I want to be.
Biography
On The Catwalk
Born in Venezuela in the city Maracay, the 30-year-old world-renowned Michelle Lewin first started her modeling career at a young age on the catwalk. Later on, a close friend saw Michelle's potential to go beyond the catwalk and suggested she should enter an NCP bikini competition.
The fitness bug started to take hold, she soon knew that time sculpting her body in the gym would lead to greater things.
At first, not fully realizing her total potential, Michelle was approached by a photographer who offered her work for some of the biggest names in the fitness and modeling industry, and soon became a cover model.
---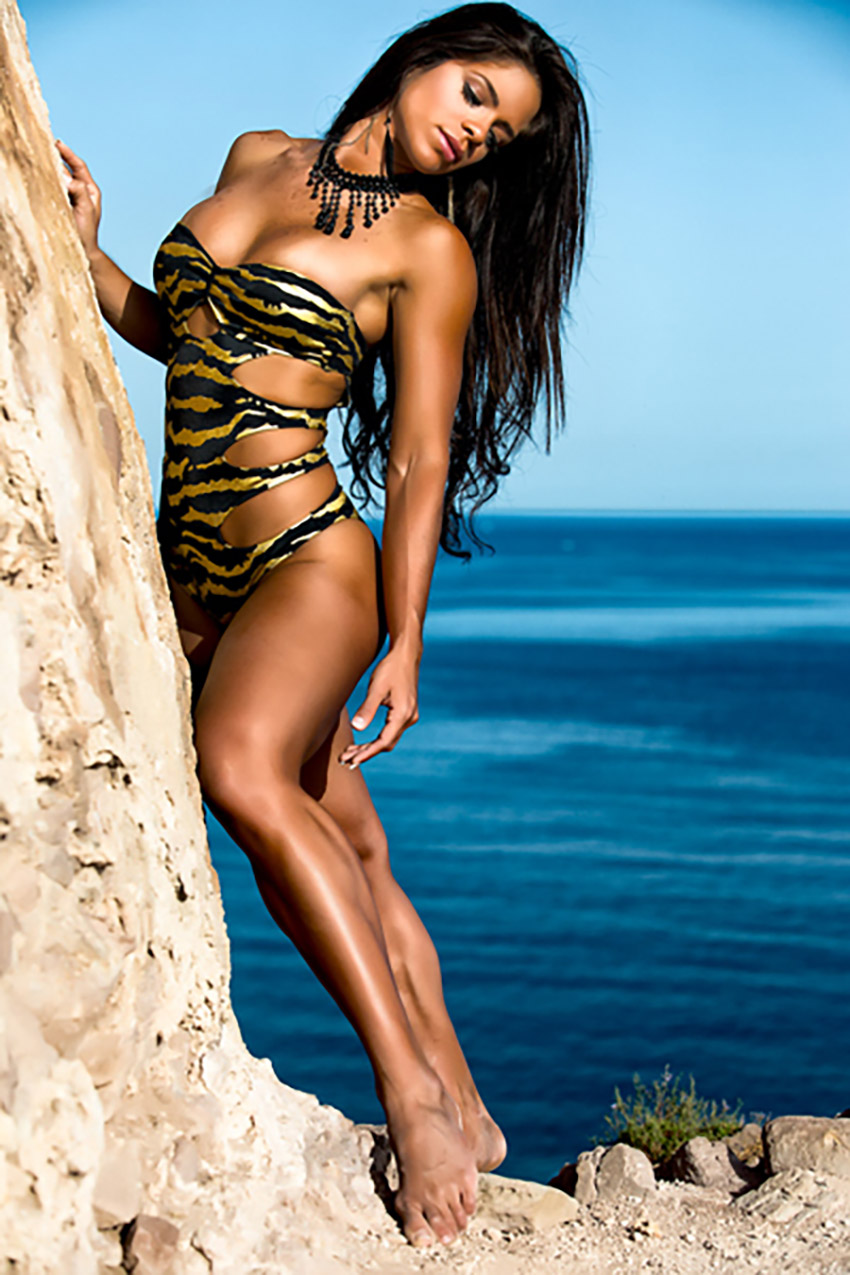 "A friend of mine told me to compete in the next NPC bikini competition so I gave it a shot. It was such a thrill to step on stage!"
Moving Into Fitness Modeling
Moving away from the catwalk and cover model magazines, she sculpted her 95lb body into a solid 120lb of lean muscle, which secured her position as one of the most loved and sort after fitness models in the world today. Her devotion to her body stands as a true testament to what can be achieved with hard work and dedication.
---

"I just love to sweat like a maniac. So what ever I feel like: Stair Master, Rollerblading around South Beach Miami or Spinning classes. I keep the intensity high and make sure that I am always pushing my hardest."
Training
As we can see from her pictures and her successful history, her workouts are a solid foundation of her life. She admits it's not easy, but always trains with a goal in mind and intensity at the right moments.
A regime of heavy weights and cardio mixed with a solid nutrition plan has provided her with the best results imaginable.
---

Michelle's tips for the best fat loss – If your goal is to burn more calories to shred the fat, you'll want to sweat a lot and work hard to do this, try focusing on HIIT. You can choose any cardio you like but make sure the rest times are short and the intensity is high. You can also choose exercises such as squats, pushups, and sprints, just make sure the resting interval times are short to keep your heart pumping.
So what's her training schedule like?
Michelle's Training
Monday – back and biceps,
Tuesday – legs (hamstrings and calves),
Wednesday – triceps and shoulders,
Thursday – relaxing day off,
Friday – legs,
Saturday – chest day,
Sunday – a full day of rest and recuperation, ready for next week all over again.
Top 3 Exercises
Michelle's top three exercise she always recommends for getting in shape are; sprints, lunges, and side lateral raises. These exercises will help to burn the fat, tighten the body and create a sculpted shape.
---

"There's nothing more motivating than when you find a new vein! Am I crazy?"
Inspiration
Michelle says that her motivation doesn't come from measuring herself against other professionals, most of her push and drive comes from looking in the mirror. When she sees a new vein popping out or small adaptations in her body, this she says is how she continues to strive forward. Something that we can all learn from
---

Nutrition
It's not all in the training. A carefully designed nutrition plan that she sticks to daily maintains her tight and solid body. As you'de probably expect from such a physique, a combination of protein, fats, and carbs spread evenly through the day makes sure that all the right amount of nutrients and macros are being utilized effectively.
Michelle's Diet
Meal 1 – Oatmeal and a lean protein source
Meal 2 – Ham and crackers
Meal 3 – Baked sweet potato and chicken breast with steamed vegetables
Meal 4 – Pork chops with salad
Meal 5 – Grilled salmon, brown rice, and steamed asparagus
---
Editor's Tip

Inspired to reach your maximum potential like Michelle? Read our comprehensive guide on how fat burner supplements can really up your game!

---

What we can learn from Michelle Lewin
Apart from a dedication to fitness and the choices she makes with the right nutrition. A strict weekly regime targeting individual muscle groups, along with the right type of HIIT training means that anyone wanting to achieve similar goals as Michelle can also do so by following these golden rules.
For those who are serious about changing their physique, and putting in the necessary time, then following Michelle Lewin closely might help you to stay motivated.
From what we've seen, this takes hard work, dedication, and a solid regime. If a slim catwalk model can transform her body through discipline and hard work, then you too can achieve greatness.