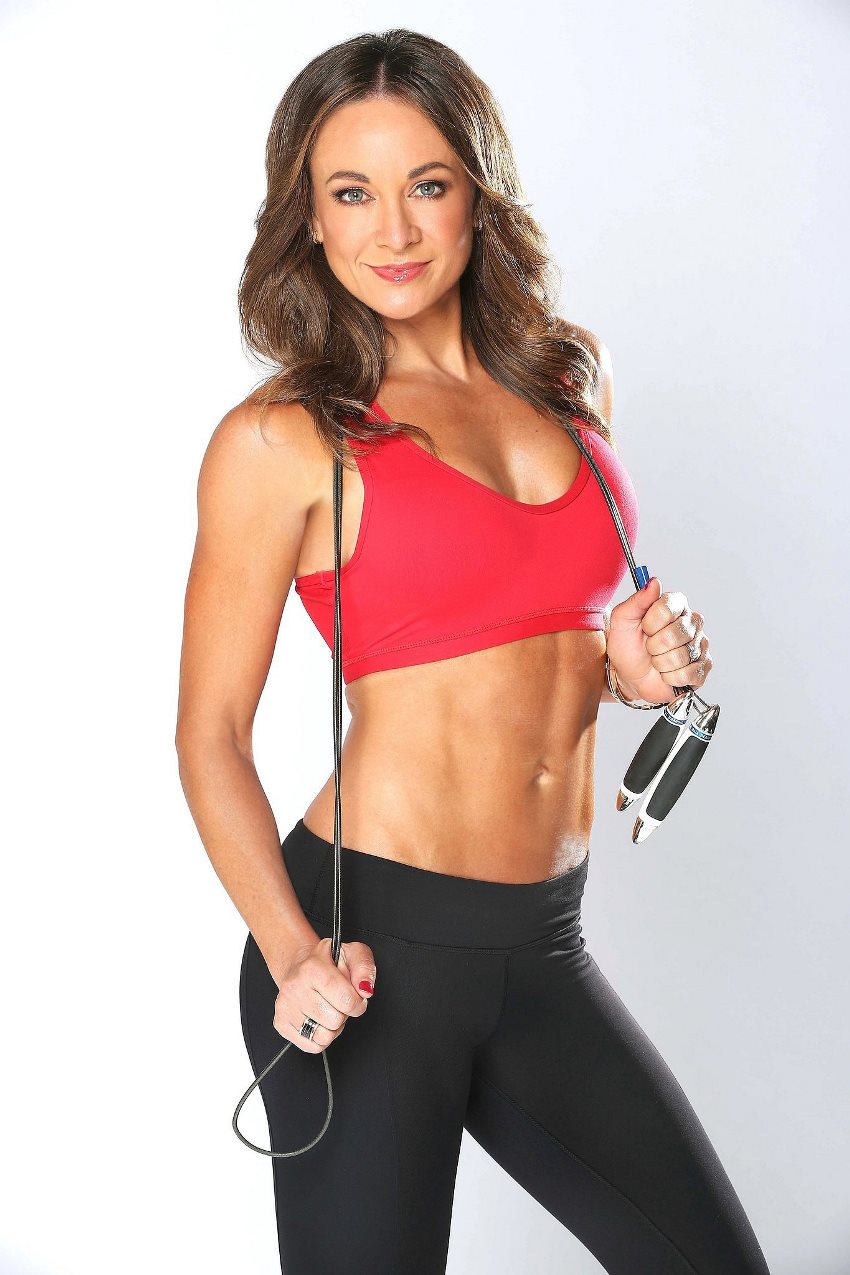 Michelle Bridges
Fitness Model, Personal Trainer, Author, TV Personality
Michelle Bridges is a 'veteran' personal trainer, fitness model, TV personality, and author from the "Land Down Under." She's known for her appearances on TV shows, the most popular being Australian's 'The Biggest Loser.' She made her first appearance in the show during the second season – as a trainer of the red team.
Michelle first started gaining prominence in the media in 2003. Around this time, she began working with a number of TV hosts, such as Kerri-Anne Kennerley. After she saw her popularity rise from her appearances in these shows, Michelle began selling her training DVDs and books.
This, in turn, has caused her to grow even more in popularity; becoming one of the biggest fitness influences in Australia.
This is Michelle's story:
---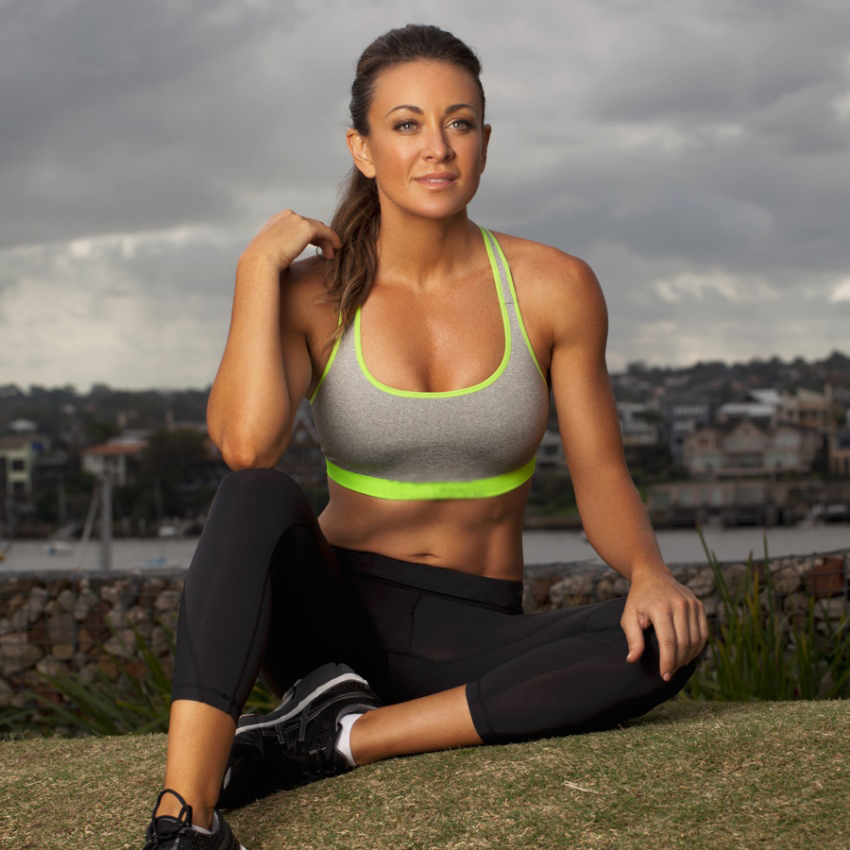 Athlete Statistics
Full Name: Michelle Bridges
Weight
Height
Age
Date of Birth
125 - 135lbs (56.7 - 61.2kg)
5'7" (170cm)
52
October 20, 1970
Nationality
Profession
Era
Australian
Fitness Model, Personal Trainer, Author, TV Personality
2000, 2010
| | |
| --- | --- |
| Weight | 125 - 135lbs (56.7 - 61.2kg) |
| Height | 5'7" (170cm) |
| Age | 52 |
| Date of Birth | October 20, 1970 |
| Nationality | Australian |
| Profession | Fitness Model, Personal Trainer, Author, TV Personality |
| Era | 2000, 2010 |
---
"I've been doing fitness expos since 1993 and I get the same thrill and excitement as I did back then. It's always all about the folks on the floor and making sure they are getting the best experience ever and feeling cared for!"
Accomplishments
TV Show Host
Author on health, training, and diet
Certified Personal Trainer
---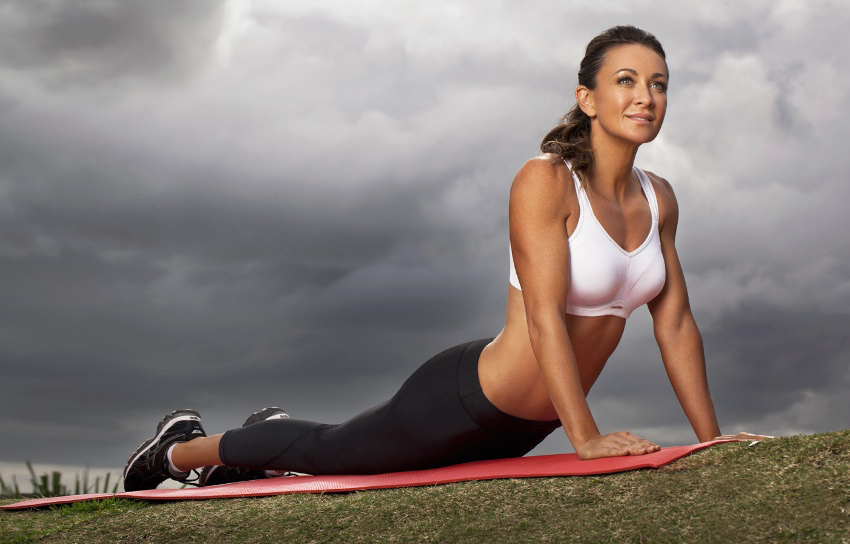 "Having been a young girl with big dreams coming to these events, I made in an internal pact, if I am ever blessed enough to be in a role model position, to never turn anyone away and always give time."
Biography
Michelle's Early Life
Michelle Bridges was born in Newcastle, Australia. From a young age, she was fascinated with everything related to sports. She grew up as a 'team player,' always helping her friends and teammates excel at their tasks.
This 'innate' desire for helping other people was something that stuck with Michelle for many years. She said she knew "from the start" that she was going to become a major influence for others one day. "I knew I was going to have an impact on people, that I'd be talking to people about positivity. I know that sounds weird, but I just knew." – Michelle Bridges
At the age of 14, Michelle made an agreement with the headmistress of her school about opening a fitness class. The headmistress allowed her to teach other students how to perform basic bodyweight exercises and movements.
Michelle said she didn't know what she was doing when she first started teaching. But over time, she gained a lot of knowledge and experience on training.
Becoming a Fitness Instructor
One thing led to another, and Michelle became a fitness instructor after graduating from high school; earning her personal trainer certification at the age of 18.
After school, Michelle began working at a bank, while developing her fitness trainer skills as a part-time instructor. This period lasted a couple of years, and Michelle says it wasn't easy. She didn't like her banking job – wanting to work as a full-time fitness instructor instead. However, due to the lack of opportunities, this wasn't possible at the time.
Michelle was finally able to quit her job three years later. She then started working as a 'full-on' fitness instructor for a global fitness company in Sydney. There, she trained other trainers; holding lectures and presentations about fitness at conventions all across Australia, and later, overseas.
In 1996, Michelle met Billy Moore (an Australian rugby player), with whom she opened a health club in Sydney in 2001. Two years later, Michelle and Billy married.
 TV Show Appearances, and Books
During this period, fitness became more and more popularized by the media. Michelle realized this was a great opportunity to make a name for herself in the industry.
She went on to make contact with Kerri-Anne Kennerley, a host of a popular TV show. Michelle asked Kerri-Anne to open a fitness segment on her show. Initially reluctant, Kerri-Anne eventually agreed to Michelle's proposal.
This is Michelle talking about her agreement with Kerri-Anne; "I pitched for a fitness segment on her show. They were a bit unsure, but at the end, they agreed."
Unexpectedly, the show "blew-up" in popularity after they introduced the fitness segment. As Michelle said; "the viewers were hooked." But it wasn't only the show that had tremendously risen in popularity – Michelle also became a sensation in the mainstream media in the process.
---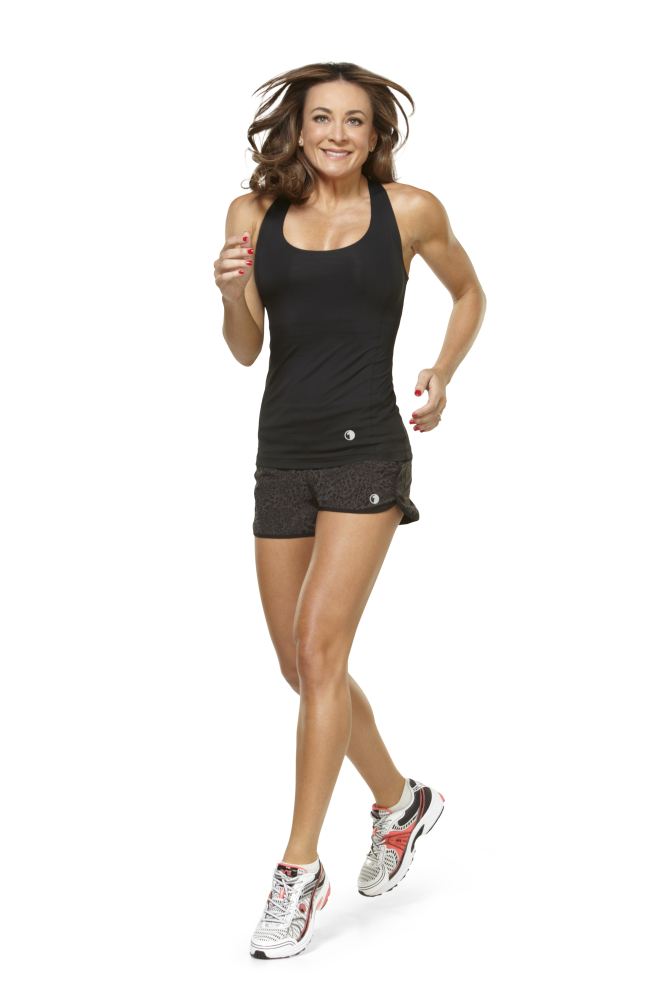 ---
Australia's Top Fitness Trainer
The audience loved the fitness advice Michelle gave them; so much so, they required her to open private training classes. Michelle heeded the people's request – she started training clients, as well as producing training DVDs. As a result of this, she was proclaimed the 2004 Australian Fitness Leader of the Year.
Michelle went from one milestone to another after this. She started writing newspaper and magazine columns, as well as writing her own books.
By 2015, she became one of the most followed fitness names from Australia; with over 250 thousand books sold, and an army of fans on social media.
Michelle's Personal Life
Michelle divorced with her husband Billy in May 2013. Later, she started dating a fitness trainer Steve Willis, with whom she had a son with in 2015.
---
"Skipping isn't just for kids in the playground! Grab yourself a rope and skip the fat away."
Training
Michelle is known for her 12-week fitness transformation program. She bases this program on a "no-nonsense" approach. Which means she keeps everything simple – from the exercises themselves, to the equipment needed for someone to perform it.
Bodyweight Exercising
Although she mostly trains with weights, Michelle believes that bodyweight exercises are as beneficial for fat loss and gaining muscle – if done the right way.
Cardio
Michelle's favorite type of cardio is HIIT. She says; "This style of training is awesome and is the way I work out. You can do it anywhere, including a small hotel room."
HIIT works Michelle's entire body at once, which saves her a lot of time. She also believes that it works better than regular cardio, in terms of fat loss.
Michelle's Morning Training Session
This is one of the workouts Michelle does besides her regular strength training routine;
Mobility and neural work – one leg squats, balance, one leg deadlifts and stretches (body weight only)
20 mins AMRAP
400-meter run
12 box jumps
9 thrusters (10kg Dumbbells – go lighter or heavier depending on strength)
Repeat this for 3-8 rounds. Afterwards, 3 rounds of;
Lat Pulldowns x 15
Burpees x 15
After she's done with everything, Michelle takes 10-20 minutes to stretch the muscles she worked.
15-Minute At-Home Workout
This workout consists of five moves in total. Michelle moves through them using a rep sequence which goes like this; 20-10-20-10-20. She tries to move as quickly as possible throughout the workout, taking breaks only when she feels it's really necessary.
Michelle says that someone who's more advanced, may want to try to change up the reps in order to keep it more challenging. An example of another rep sequence would be 20-18-15-12-9.
The workout itself is designed like this;
Thruster Jumps, 20 reps
Plank Jumps, 10 reps
Drop Squat with V-Arms, 20 reps
Push-Ups, 10 reps
Frog Jumps, 20
---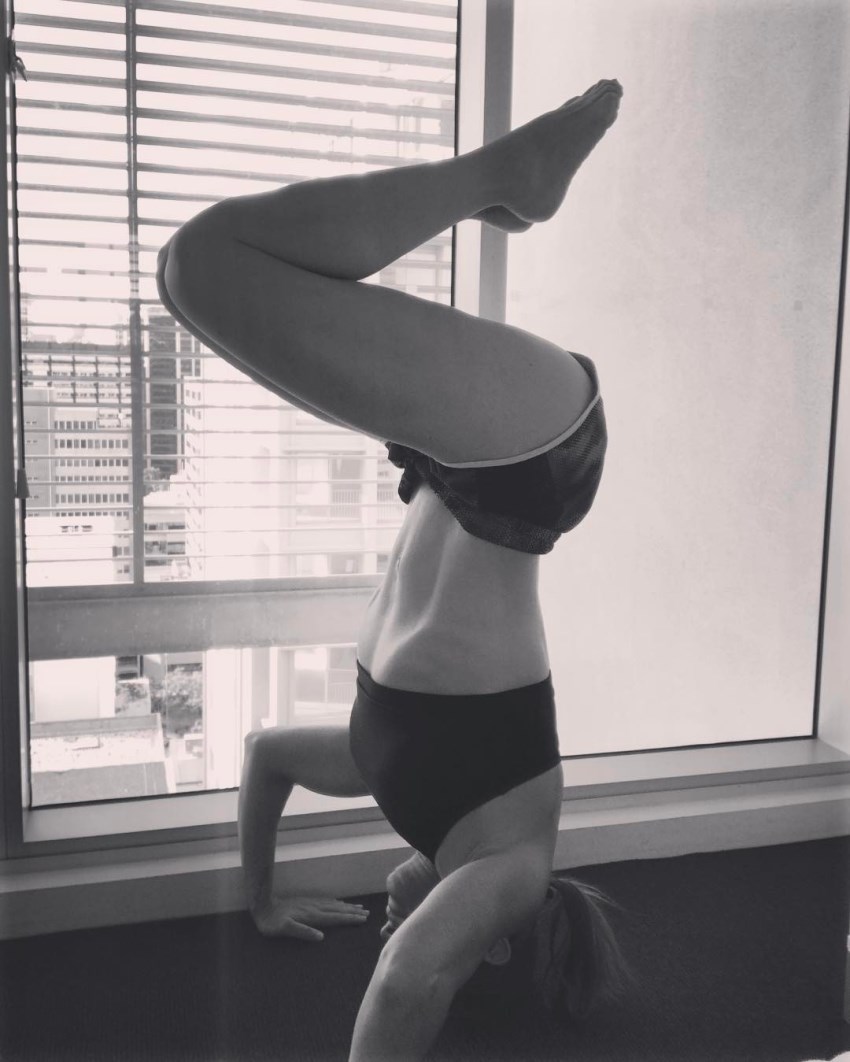 "I'm not a trainer who has to have half a banana at 10 am and then my protein shake at 11."
Nutrition
Michelle follows a healthy diet, with "junk foods" being her occasional treat. Her calorie intake stays similar throughout the year – it's between 1500-1900 calories.
Most of these calories come from lean proteins and healthy fats. As for carbs, she consumes them mostly in the morning and after a workout.
She mostly cooks her own meals. However, when she doesn't have time to do that, a healthy option at a restaurant menu will do.
Losing Weight
She believes that for a woman to lose excess weight optimally, the 'golden' number of daily calories would be around 1200. For a man, it would be 1800.
"I'm not saying that people have to become calorie-counting addicts but all I'm saying is that people need to understand how many calories are in the regular foods that they eat."
1200-kcal Daily Meal Plan
Breakfast (345 calories) – Oatmeal consisted of rolled oats, silvered almonds, chia seeds, coconut milk, and maple syrup
Lunch (463 calories) – Vegetarian taco salad
Snack (47 calories) – Vegan Banana-Oat Protein Balls, consisted of protein powder, banana, and rolled oats
Dinner (228 calories) – Spaghetti with spinach in a white wine garlic sauce, consists of mushrooms, baby spinach, low-calorie spaghetti, onion, and garlic
Dessert (107 calories) – Chocolate Hummus, consisted of chickpeas, almonds, dates, and dark chocolate
Supplements
Multivitamin
Immune System Support
Wild Salmon Oil
Protein Blend
Superfoods mix
---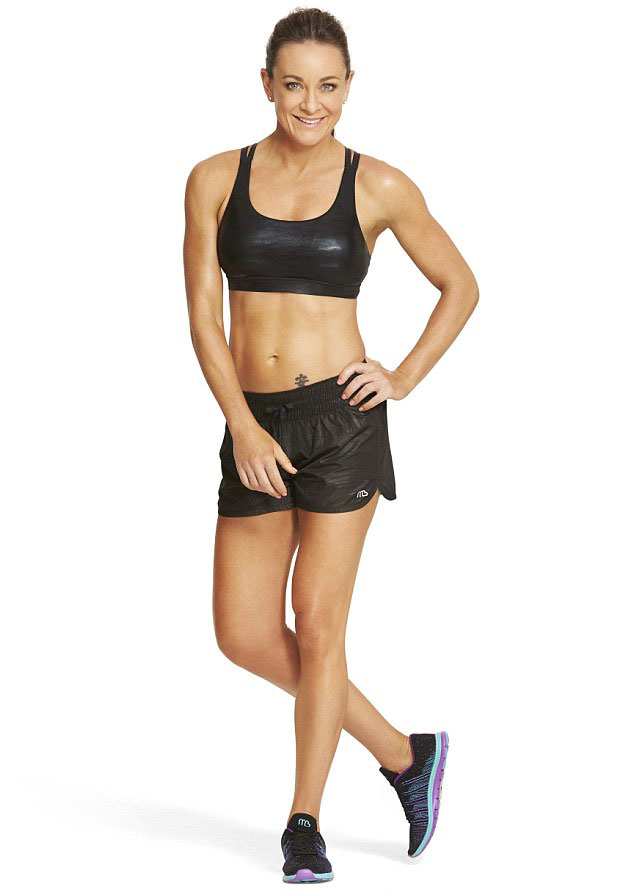 What we can learn from Michelle Bridges
One thing we can learn from Michelle's story it to always maximally take use of your potential. As a young girl, Michelle realized she had the potential to become great in fitness and training other people. As a result, she decided she would follow this path, and become great in her craft one day.
Thanks to her determination, she eventually made this dream a reality.
By having similar "inner qualities" as Michelle, you also can dare to dream big, and rise to new heights in your life.