Maya Basse was born in 1988 in Australia and always had a keen interest in staying fit and active. She would go running with her father and her mother always made sure she would eat healthy and nutritious foods.
However, after a bad break-up, Maya decided to move to London, England. However, things didn't go easy in the beginning. Not knowing anyone and falling away from her passion in fitness, Maya soon started to gain weight and feel depressed. But this period didn't last long.
Maya picked herself up and found new friends and started training with a serious goal in mind – to create the best body and life imaginable. Maya's now a top personal trainer back in Australia and has created and amazing physique on her journey into being a fitness professional.
This is her story:
---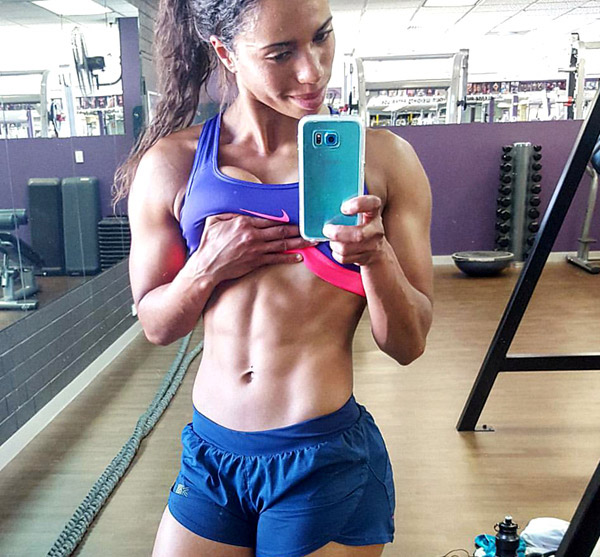 Athlete Statistics
Full Name: Maya Basse
Weight
Height
Nationality
Profession
135 - 145lbs (61.2 - 65.8kg)
5'5" (165cm)
Australian
Fitness Model
Era
2010
| | |
| --- | --- |
| Weight | 135 - 145lbs (61.2 - 65.8kg) |
| Height | 5'5" (165cm) |
| Nationality | Australian |
| Profession | Fitness Model |
| Era | 2010 |
---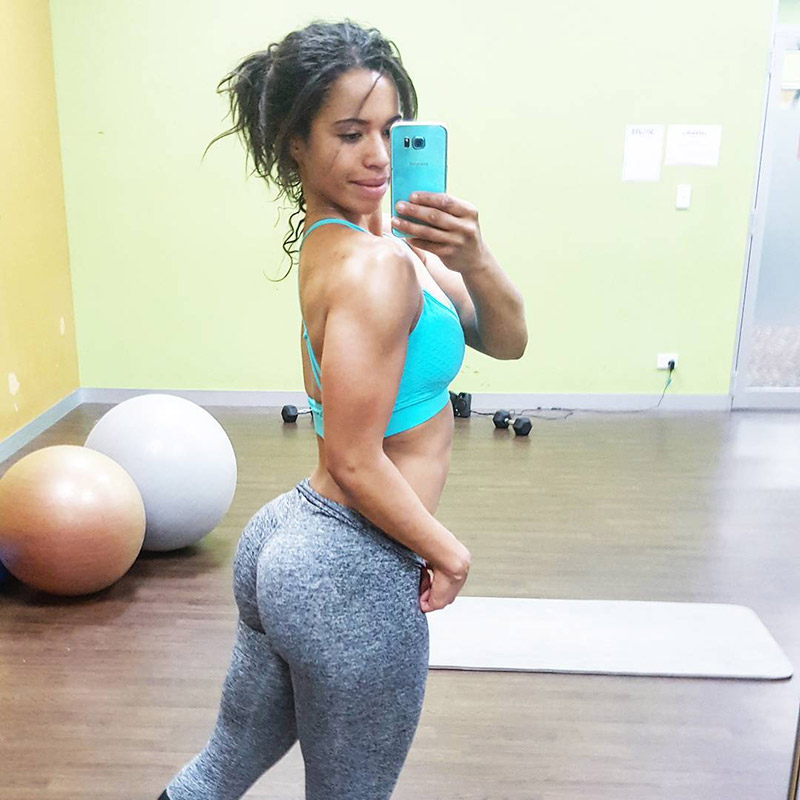 ---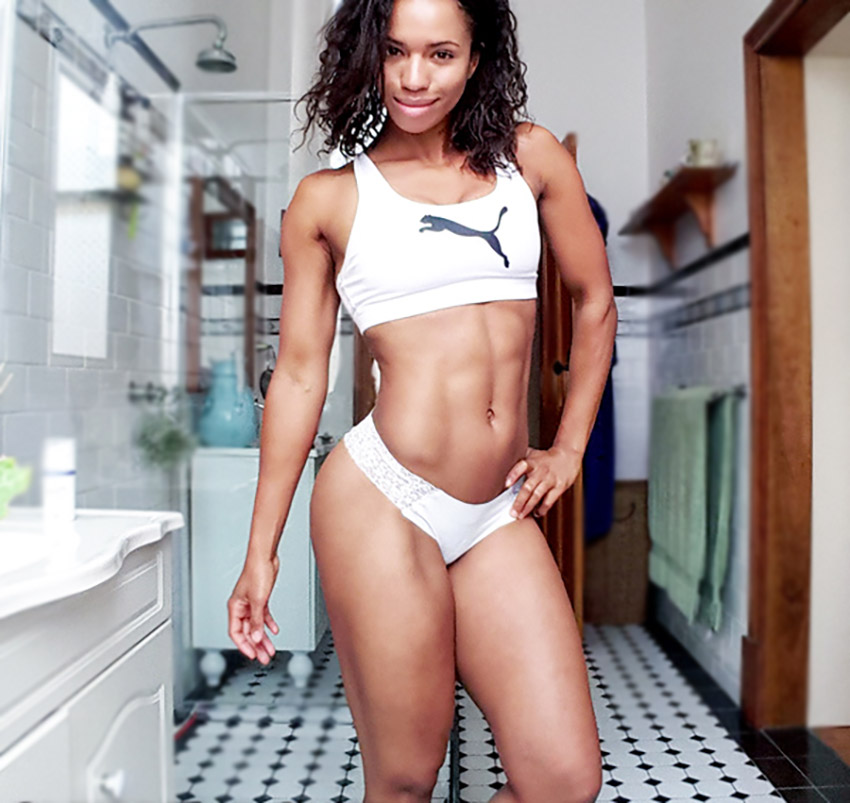 "I began going to the gym to calm my nerves and before long I had made some nice friends who asked me to train with them. My love for the gym and lifting developed from there as I transformed my life, goals and passions."
Biography
Early Years
Maya had always been into fitness ever since she was a child. She'd go on long runs with her father, and her mother would always make sure she'd eat good food to keep her feeling strong.
She played numerous sports when she lived in Australia, but it wasn't until she had a bad breakup that things started to change.
Maya moved from Australia to London, England in 2013 for a fresh start and for the first time in her life she started to slip away from fitness. Her confidence went away and her weight soon began to increase.
Finding Motivation
Maya knew she had to get back into fitness. Without much hesitation, she met some friends in her local gym and started working out again. These new friends helped he to settle into a new country and get back to what she loved the most – fitness.
"I hit the weights and began to balance out my shape. As my strength grew, so too did my confidence. Working out, and starting to love my shape again was the one thing that kept me sane through those first lonely months in a new country. I honestly believe I would have given up and gone home if it weren't for fitness. It's truly changed my life."
She enjoyed working and living for a couple of years in London, England. However, she soon moved back to warmer climates to her home country of Australia.
Teacher To Personal Trainer
Prior to Maya's rise to fitness and fame, she worked as a Primary School Teacher. She now works as a Personal Trainer in Adelaide, SA, Australia where she hopes to motivate others to live a fit and healthy life of their own.
"I want to be the best fitness role model I can possibly be and that is a great driving force to motivate me. I enjoy seeing my own progress whether it is performance based or physique based. As a personal trainer, it is also motivating and rewarding helping others to achieve their fitness goals too."
---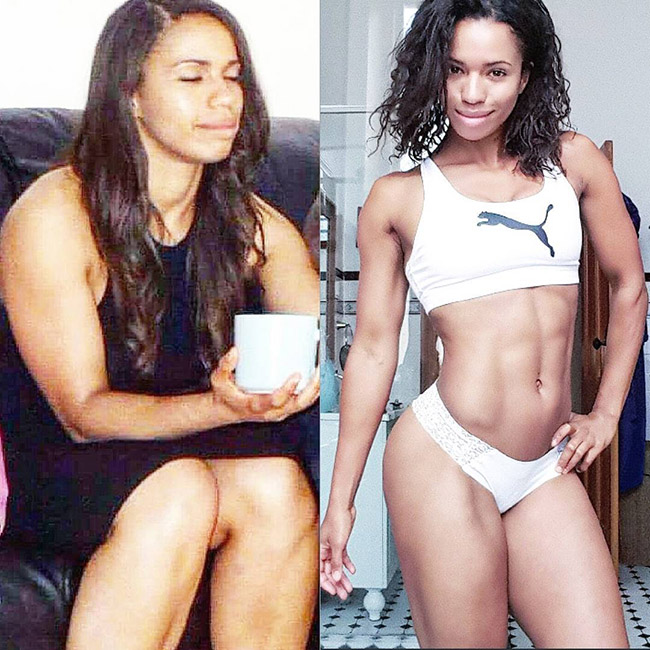 Maya then and now.
---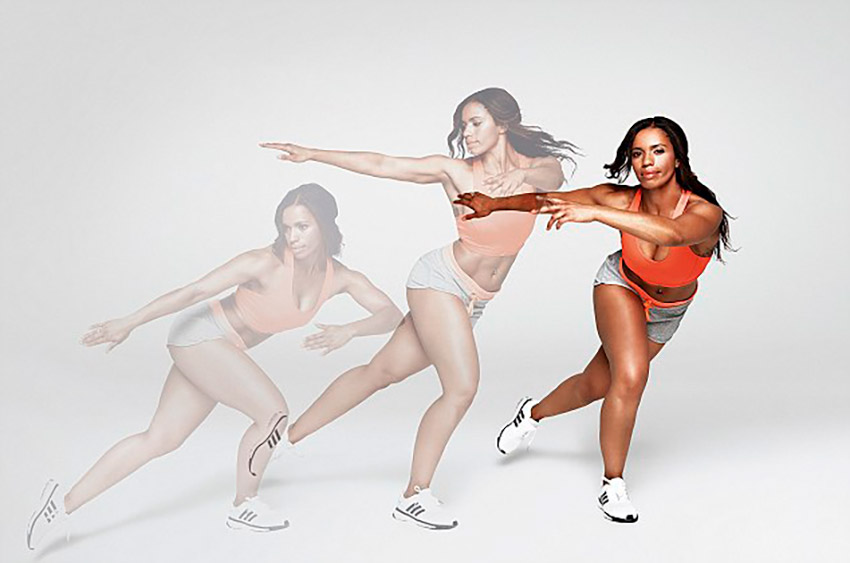 "I love lifting weights! It is so empowering to feel strong and to see your muscles working!"
Training
Maya enjoys all aspects of fitness, especially a whole variety of training. She loves to lift weights and also boxing classes (Maya holds a level 2 boxing certificate). She also likes team group exercises such as the CrossFit and F45 HIIT classes that she teaches.
She'll train 5-6 days a week with 1-2 rest days in between depending on how she feels. Her coach (Hattie Boydle) helps her adjust and switch things up where needed. She likes to get stronger and is always looking to increase lean muscle mass.
Her weekly cardio sessions consist of one cardio day, which are sprint sessions that last for half and hour. The rest of her week is mainly weight lifting and strength training for her lower body.
Maya's Lower Body Workout
3-4 sets of 12 reps of each exercise.
Front squat
Alternating lunges
Leg press
Step ups
Stiletto squats
Leg extensions
---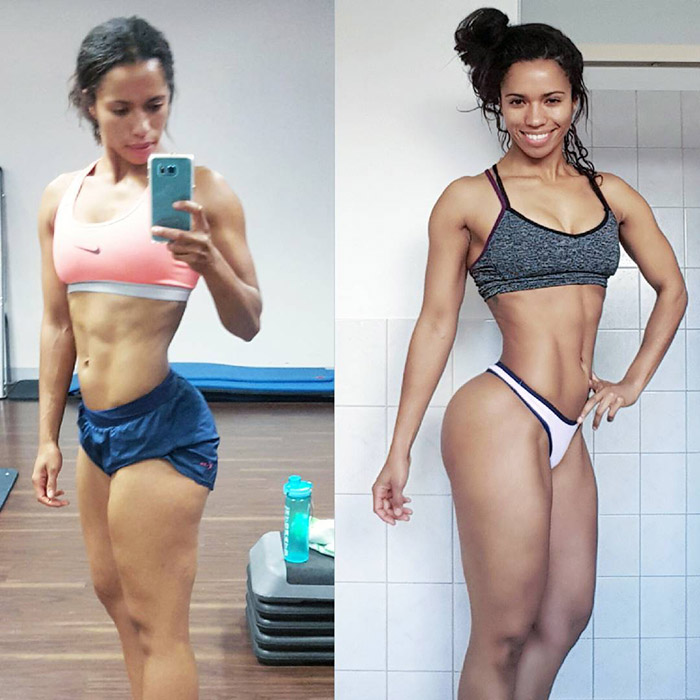 "I try to eat fresh foods without added preservatives, colourings and sugars. Keeping it as natural as possible has worked for me."
Nutrition
Maya eats as healthy as possible all year round. She knows the importance of healthy meals and a well-balanced diet for energy and results. Her diet will mainly consist of lean proteins, complex carbs, and healthy fats.
---
Idols and Influences
Her idols and influences are women in the fitness industry who have a wide range of fitness abilities, such as gymnastics and strength training. Maya also likes women who not only promote fitness of the body, but also a healthy mind.
She names Massy Arias, Ashley Horner, Hattie Boydle and Brooke Ence as some of her idols.
---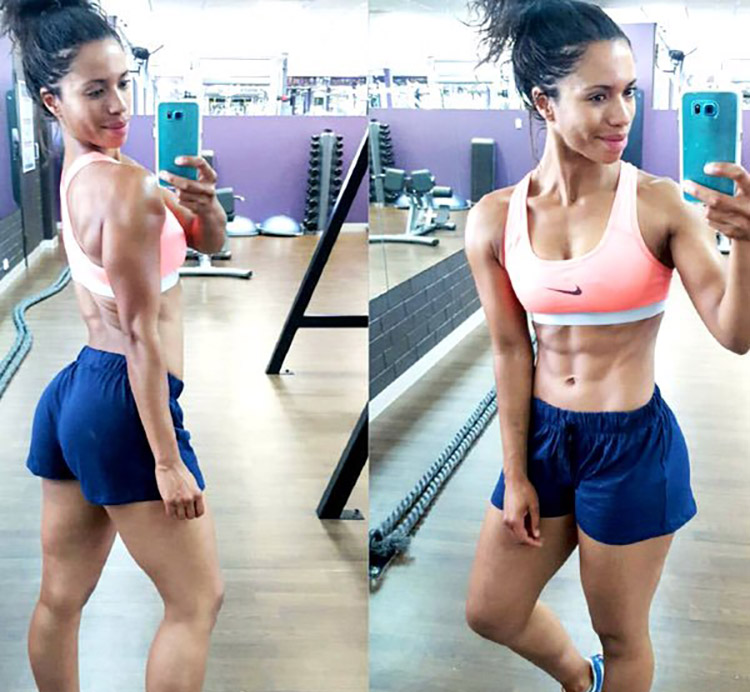 What we can learn from Maya Basse
Even when Maya faced some difficult circumstances and faced low points in a new country away from her family and friends. She managed to pick herself up and create a new life revolved around fitness, a hobby she always loved.
There's some advice that Maya can offer anyone looking to get fit and healthy and create the best life for themselves. This advice is;
"The key to achieving my results is just to keep going! I have made mistakes and slipped up so many times with my fitness and nutrition, but I have always kept the same goal in mind. I like to go places, rather than just stand still. Time will pass whether you do it or you don't. So you may as well do something with the time you've got and go somewhere new." – Maya Basse 
It's clear to see Maya has used goal setting and her passion for fitness to create and awesome physique. With the same drive and dedication, you too can achieve greatness.