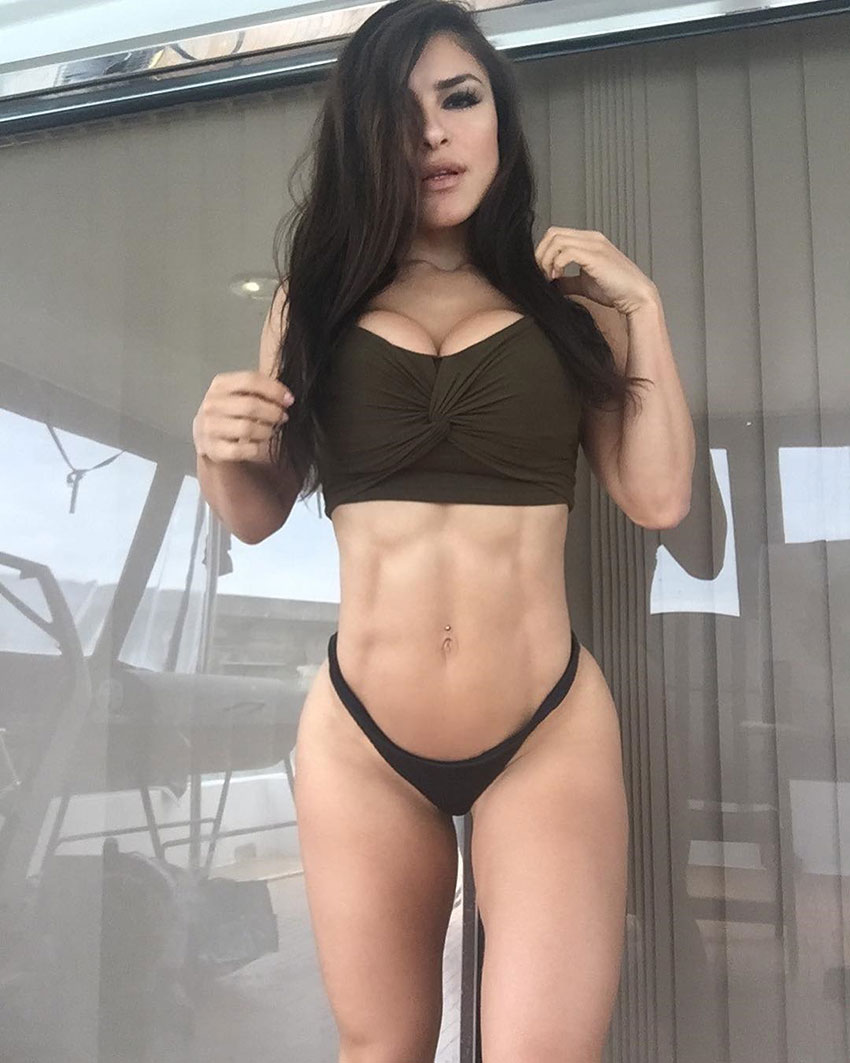 Maya Abou Rouphael
Fitness Model, Social Media Influence
Maya Abou Rouphael is a fitness and social media influence from Brighton, England. She began posting pictures on the internet in 2015 as a hobby; sharing her everyday activities with her friends.
However, what came next is something Maya didn't expect – some of her followers took notice of her curvy and aesthetic physique, sharing those pictures with their friends. As a result, Maya's online profiles gradually became more and more popular – to the point, that she soon became a topic of discussion on the world's biggest fitness forums.
Maya hasn't stopped growing in popularity since then, and she doesn't plan on slowing down anytime soon.
---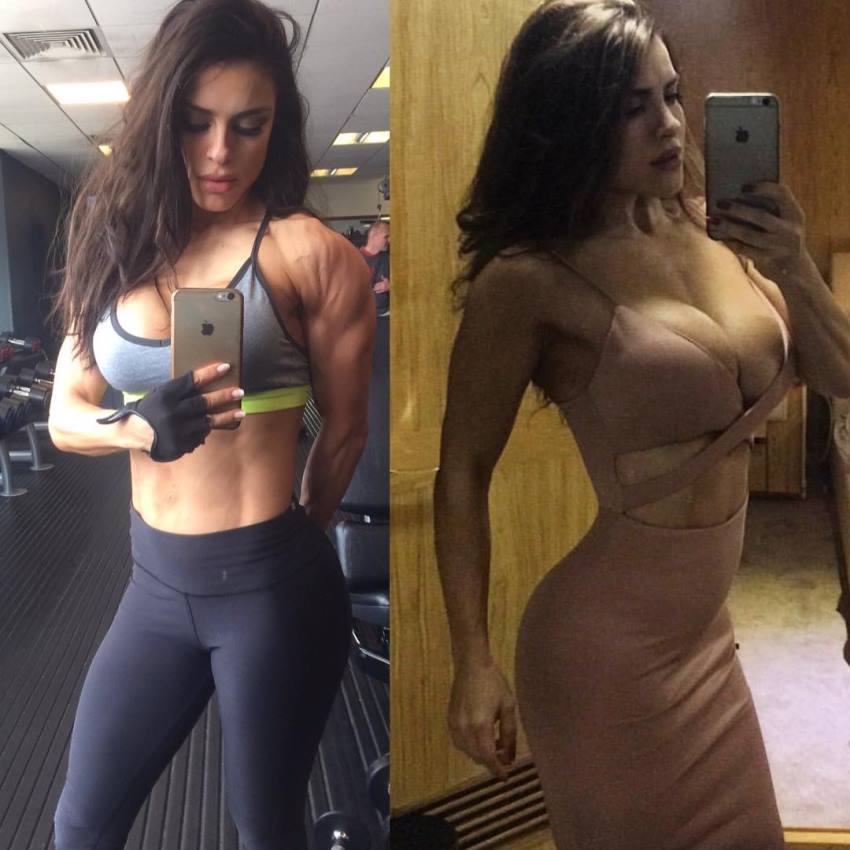 "Willing to challenge the unknown."
Athlete Statistics
Full Name: Maya Abou Rouphael
Nationality
Profession
Era
British
Fitness Model, Social Media Influence
2010
| | |
| --- | --- |
| Nationality | British |
| Profession | Fitness Model, Social Media Influence |
| Era | 2010 |
---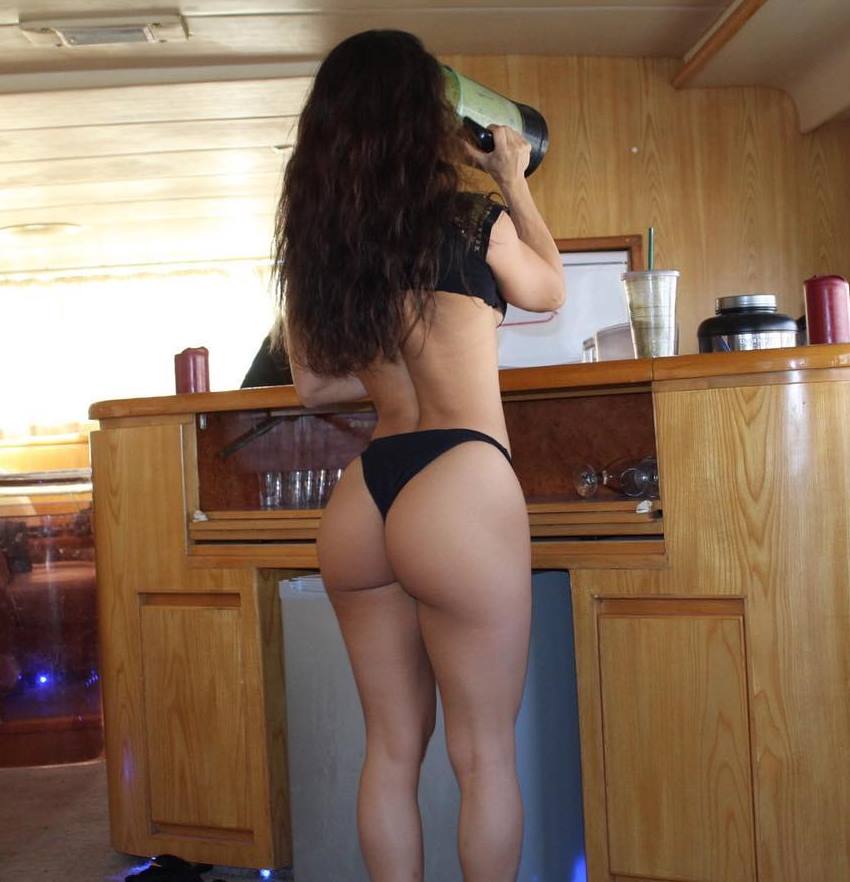 Accomplishments
Fitness and Social Media Influence
---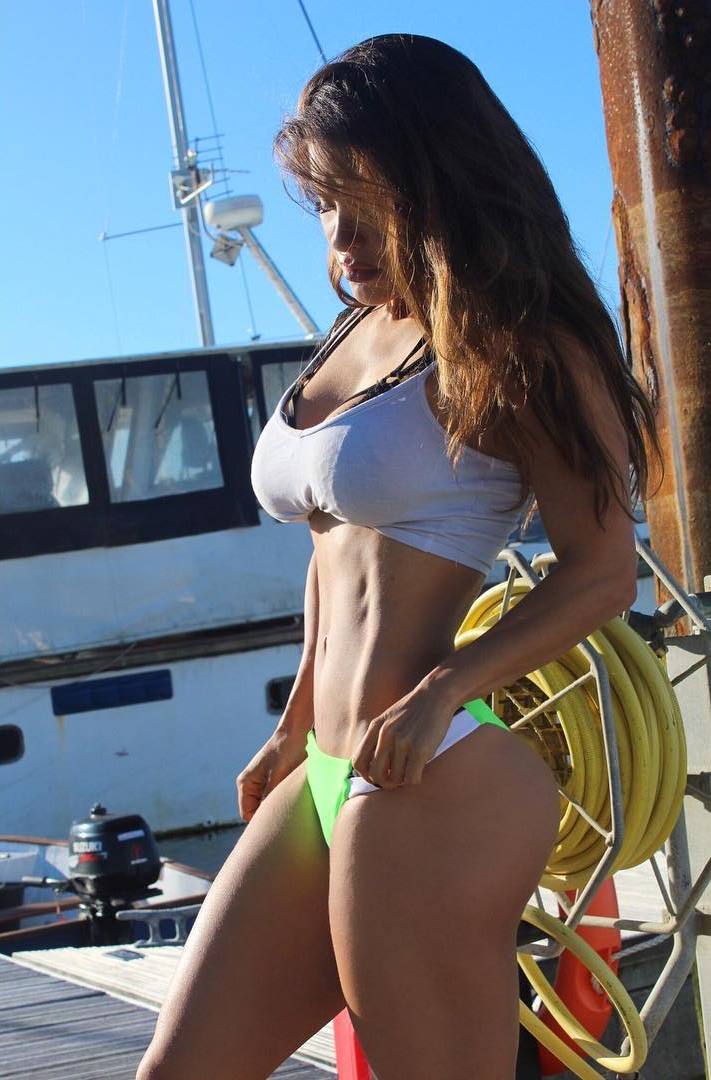 ---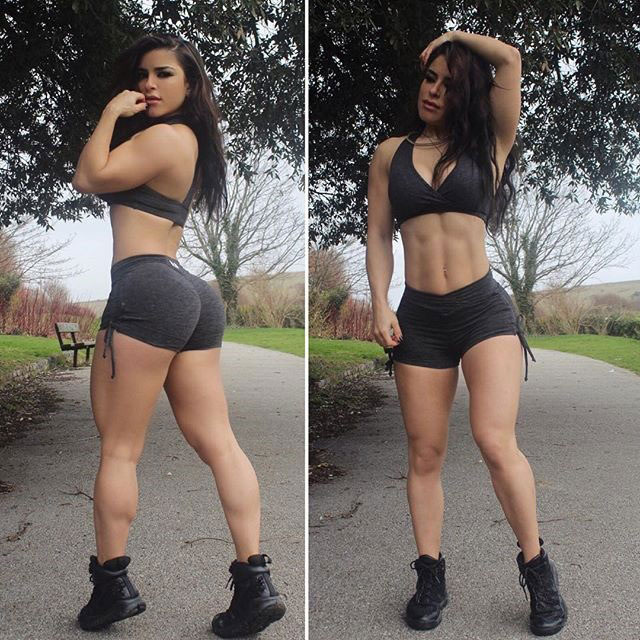 ---
"Your body is worth every ounce of workout you put in it."
Training
Sacrificing Weight for Form
When Maya first started training in the gym, she paid attention to how the exercises were done; not caring how much weight she lifted.
She believes this was a crucial part of her fitness journey, because learning correct form helped her avoid injuries, it also ensured she gets maximum muscle activation.
Weekly Routine of Maya Abou Rouphael
Maya usually trains five days per week, resting on the weekends. She doesn't do any cardio, instead, she likes to go for shorter rest periods between sets.
This keeps her heart rate up during the entire workout, providing the same benefits as cardio.
Monday: Legs, Calves
Tuesday: Back, Biceps
Wednesday: Chest, Triceps
Thursday: Legs, Calves
Friday: Abs
Saturday: Rest
Sunday: Rest
---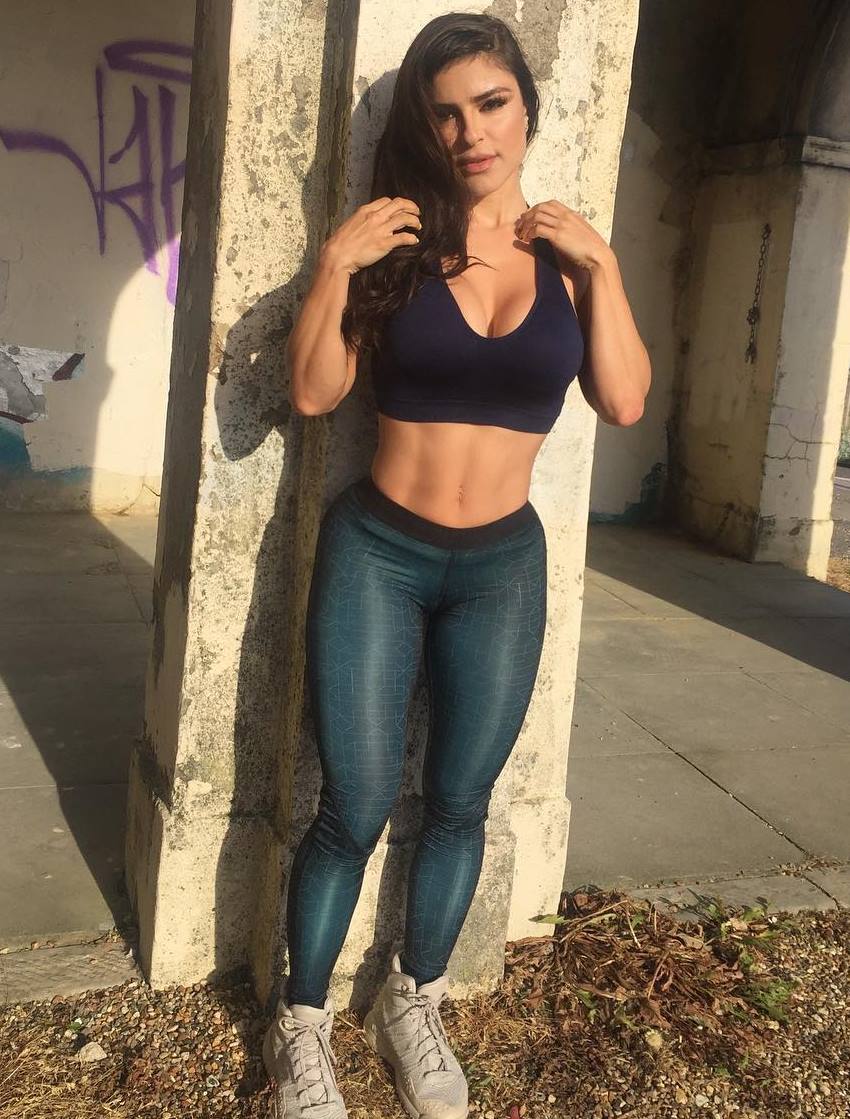 "When you're prepared for the worst, you'll make it through in no time. And then, all of the sudden, issues in your life flip to be your motivation, that's your key to success. Then you realize everything happens for a reason!"
Nutrition
Morning Smoothie
Maya's morning begins with a glass of filtered water, after which she makes herself a protein smoothie. It's consisted of lots of dark leafy green vegetables, banana, blueberries, raw cacao powder, and whey protein isolate.
This smoothie gives her all the essential nutrients, including vitamins, minerals, antioxidants, and proteins for building muscle.
During the day, Maya usually consumes three to four meals, consisting of lean protein, slow-releasing carbohydrates, and healthy fats.
In between meals, Maya takes some basic supplements, such as l-glutamine, BCAAs, fish oil capsules, and whey protein.
---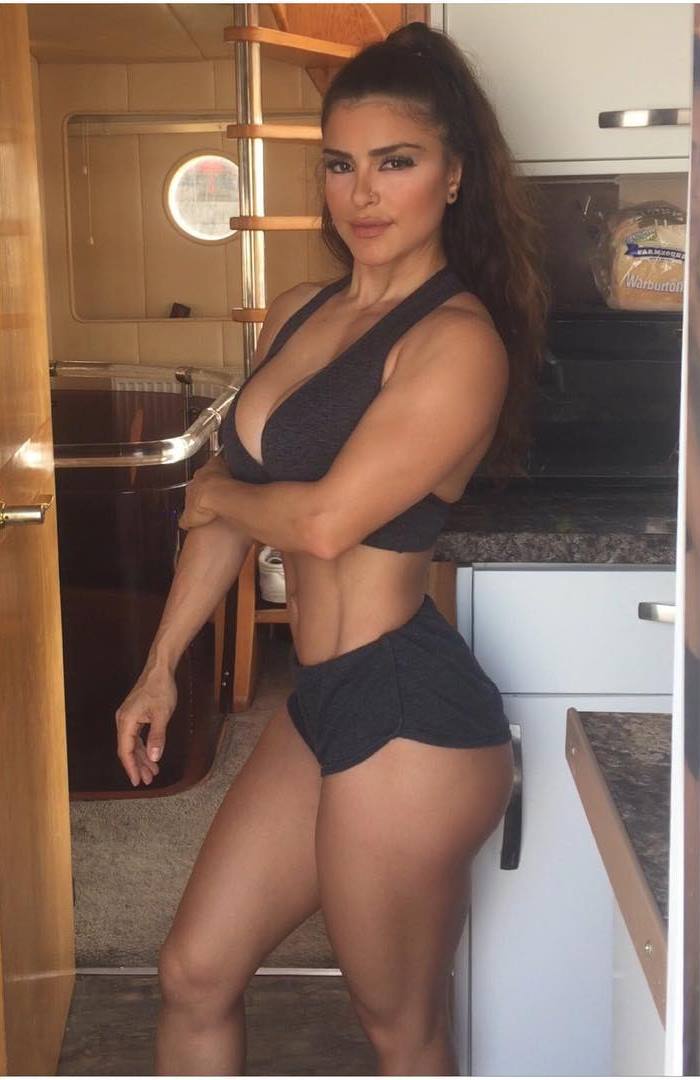 ---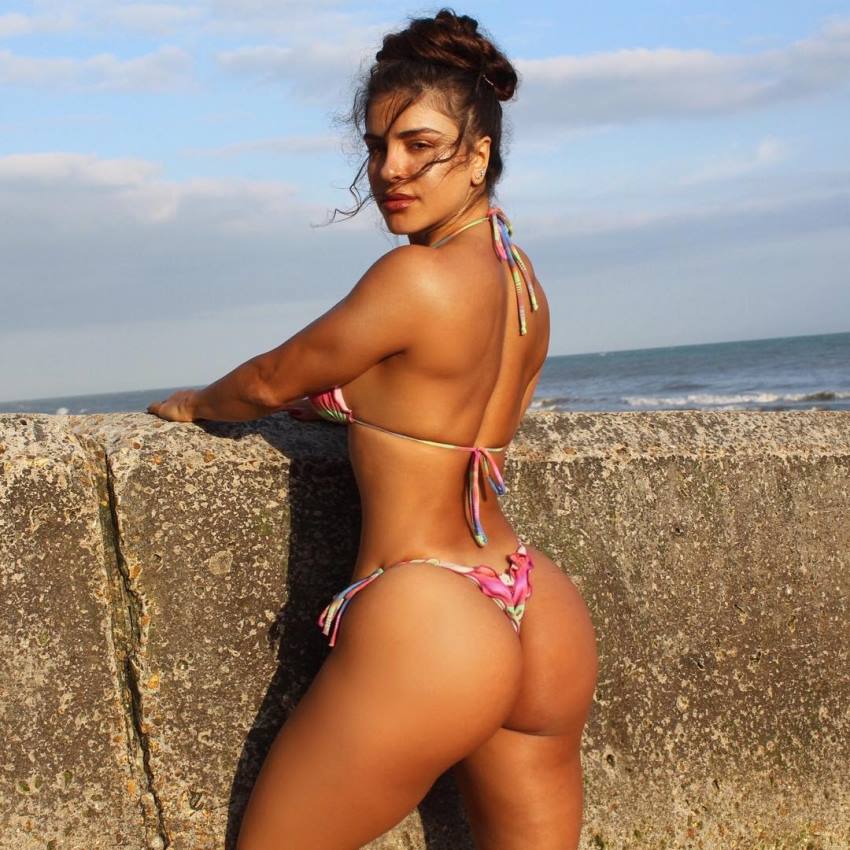 "I have endured, I have been broken, lost a lot, but never lost myself! here I am growing stronger and wiser cause I keep learning and moving forward!"
What we can learn from Maya Abou Rouphael
Maya Abou Rouphael has shown us that you can turn your hobby into a profitable, full-time job. She began posting pictures of her physique online for fun, but soon, she attracted a lot of attention; becoming a fitness sensation.
If you have a hobby which you are passionate about, don't be afraid to try and make it more than just a hobby. It could massively pay off to you, it just takes one small step – just like with Maya Abou Rouphael.