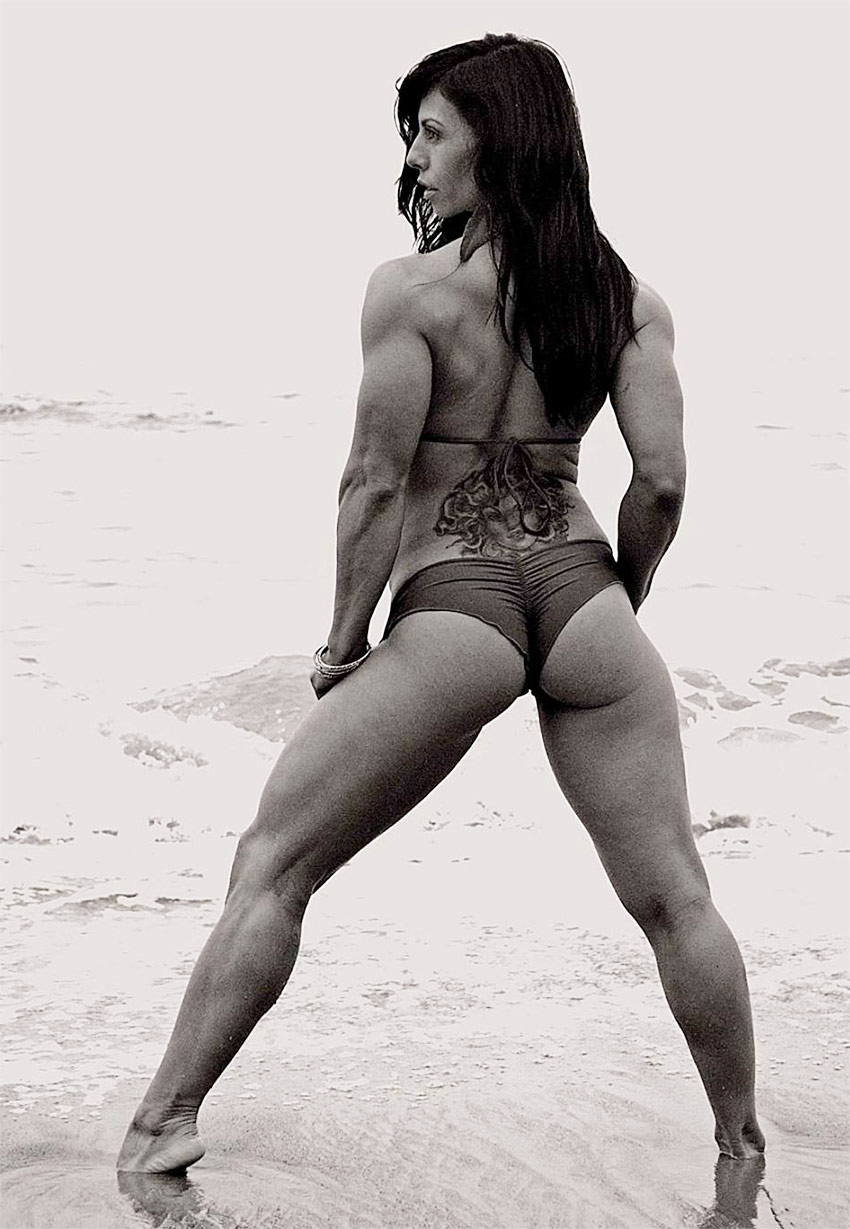 Marisa Inda
Powerlifter, Bikini Athlete
Marisa Inda is a powerlifter that represents Team USA in world championships. She's one of the leading female athletes, inspiring women around the world to become stronger by lifting bigger weights.
However, she was once a bikini athlete who struggled to place in fitness shows. This is her story:
---

Athlete Statistics
Full Name: Marissa Inda
Weight
Height
Year of Birth
Nationality
Under 115lbs (52.2kg)
5' (152.5cm)
1976
Mexican, Basque
Profession
Era
Powerlifter, Bikini Athlete
2010
| | |
| --- | --- |
| Weight | Under 115lbs (52.2kg) |
| Height | 5' (152.5cm) |
| Year of Birth | 1976 |
| Nationality | Mexican, Basque |
| Profession | Powerlifter, Bikini Athlete |
| Era | 2010 |
---

---

Accomplishments
Powerlifting:
Squat 
Benchpress 
Deadlift 
Competition History:
2014 Classic World Women's Championships, under 52kg – 5th
2014 IPF Raw World Championships, Team USA – 3rd in deadlift and bench
2016 World Women's Classic Championships, under 52kg – 5th
Qualifications
ACE Certification (Personal Training)
Biology Degree – Antioch College
---

---

Biography
Early Age
Born in 1976, USA, Marisa took an interest in sports from an early age; she practised gymnastics during her childhood, becoming skilled in the sport.
However, it was only at the age of 17 when her passion for fitness emerged.
Marisa was inspired by a female bodybuilder in the gym; she was in awe of her physique, and set her sights on sculpting a similar physique.
Start of Fitness Journey
That same year, after building her strength in the big 3 lifts (deadlift, squats, and bench press), she entered her first powerlifting competition. Impressively, Marisa managed to beat the other contestants, taking home the trophy.
At this point, the youngster started following the more experienced athletes around the gym, copying their exercises and form. This determination led to her building an aesthetic figure, and her friends soon encouraged her to begin competing in fitness shows.
---

Marisa on stage as a bikini athlete in 1994.
---
Bikini Athlete
At the age of 18, in 1994, Marisa appeared in numerous amateur bodybuilding contests. But things didn't go well for her.
After failing to place highly, Marisa's motivation to compete as a bikini athlete soon disappeared; she became unhappy about the subjectivity of being a bikini contests, and wanted to pursue a sport based around results.
She realized that her true passion was lifting weights in the gym, so she focused on getting stronger and left fitness shows behind. This was when her journey into powerlifting really kicked off.
---

Marisa representing Team USA.
---
Powerlifting
Motivated to succeed in her new sport, Marisa began following an intense strength-building program in the gym. Over the next few years, she continued progressing, under the guidance of expert coaches.
In 2014, at 38-years-old, Marisa entered her first big powerlifting competition – the  Classic World Women's Championships, under 52kg.
Although she didn't win, she was ranked 5th out of numerous athletes – this made her even more determined to succeed.
Team USA
Marisa's performance had impressed many in the industry, and it wasn't long until she was invited to represent her country, USA. She appeared in the 2014 IPF Raw World Championships with Team USA, and placed 3rd in both the deadlift and bench press.
This gave her even more exposure in the fitness community, and she soon attracted a mass of followers on social media. By 2016, Marisa had become recognized as a leading female athlete, inspiring women around the world to lift heavy weights and become stronger.
---

Training
In order to constantly get stronger for powerlifting competitions, Marisa trains for 5-6 days per week in the gym.
She focuses on the big 3 lifts; deadlift, squat, and bench press – even squatting up to 3x per week in 70 rep sets.
---
Editor's Tip

Inspired to reach your maximum potential like Marisa? Read our comprehensive guide on how fat burner supplements can really up your game!

---