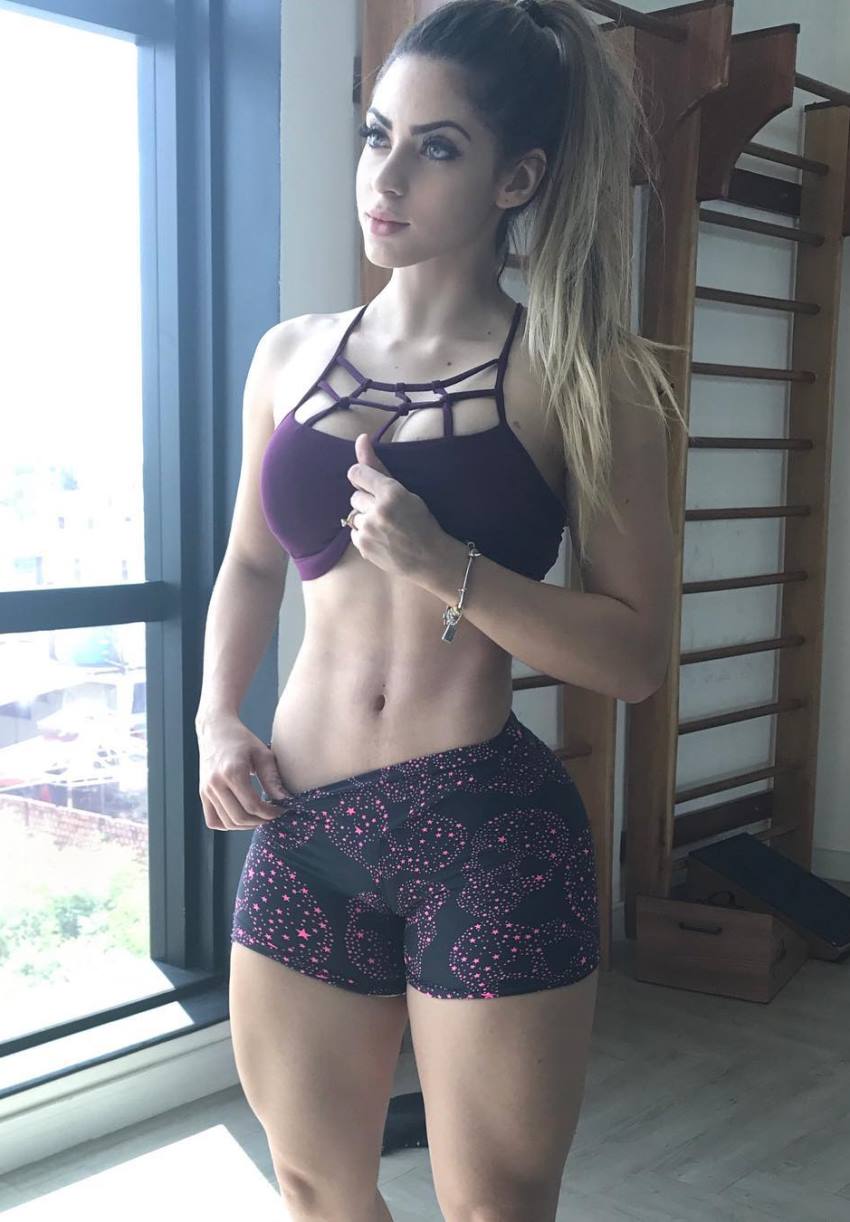 Mariana Castilho
Fitness Model, Nutritionist
Mariana Castilho became passionate about the fitness lifestyle from an early age. Born and raised in Manaus Brazil, Mariana was an energetic child who often spent time exercising outdoors and playing school sports. Later down the road, Mariana moved to Sao Paulo to study nutrition – driving home her interest in fitness.
During her time in college, Mariana learned how to stay fit, lean, and strong by following a structured diet plan. After graduation, she went on to combine this knowledge with a rigorous weight training program to build a stunning physique. But, Mariana didn't stop here.
After building an awesome physique, she decided to share her entire fitness journey on social media. This soon saw Mariana become a sensation among fitness 'fanatics' on the internet, enabling her to build a solid reputation within the industry.
Ever since then, Mariana went from strength to strength – becoming a social media icon, certified nutritionist, as well as a famed fitness model. With her amazing physique and dedication to the fitness lifestyle, Mariana continues to elevate her career to greater heights year after year.
---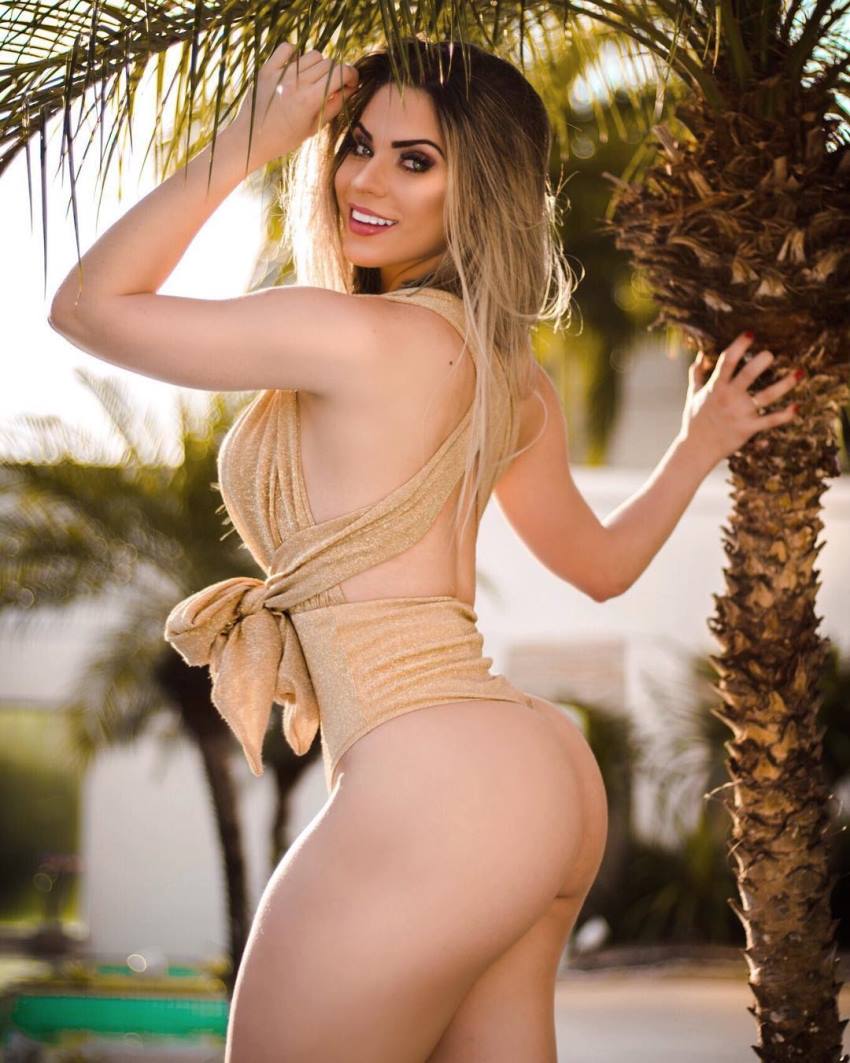 Athlete Statistics
Full Name: Mariana Castilho
Height
Nationality
Profession
Era
5'6" (167.5cm)
Brazilian
Fitness Model, Nutritionist
2010
| | |
| --- | --- |
| Height | 5'6" (167.5cm) |
| Nationality | Brazilian |
| Profession | Fitness Model, Nutritionist |
| Era | 2010 |
---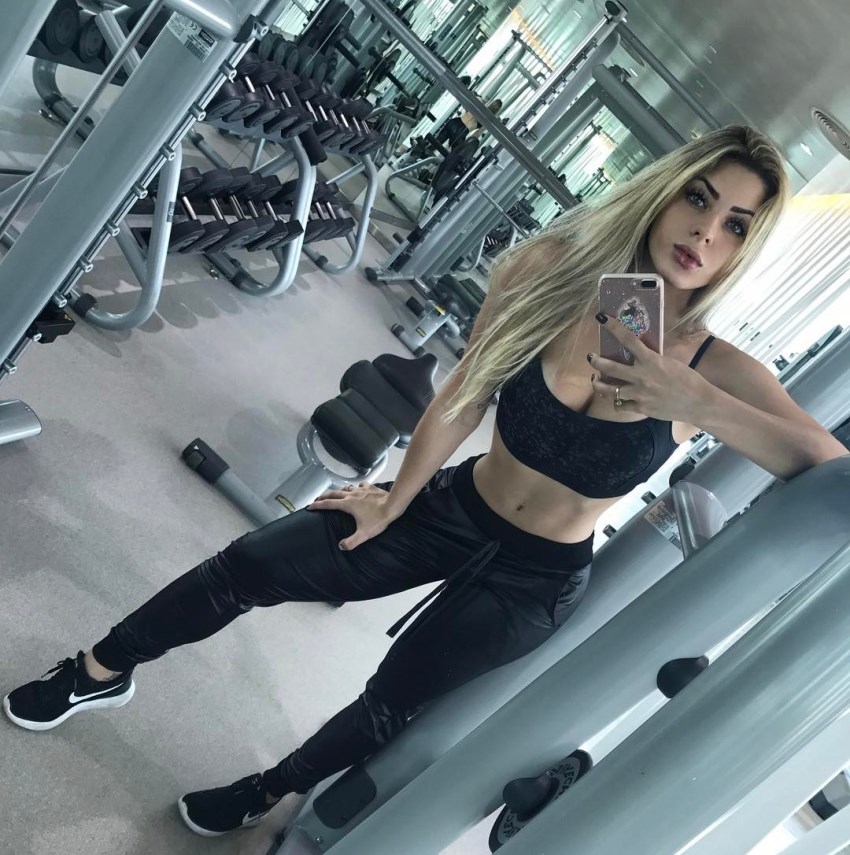 Accomplishments
Education, Career Certifications, and Achievements
Degree in Nutrition
Fitness Model
Social Media Personality
---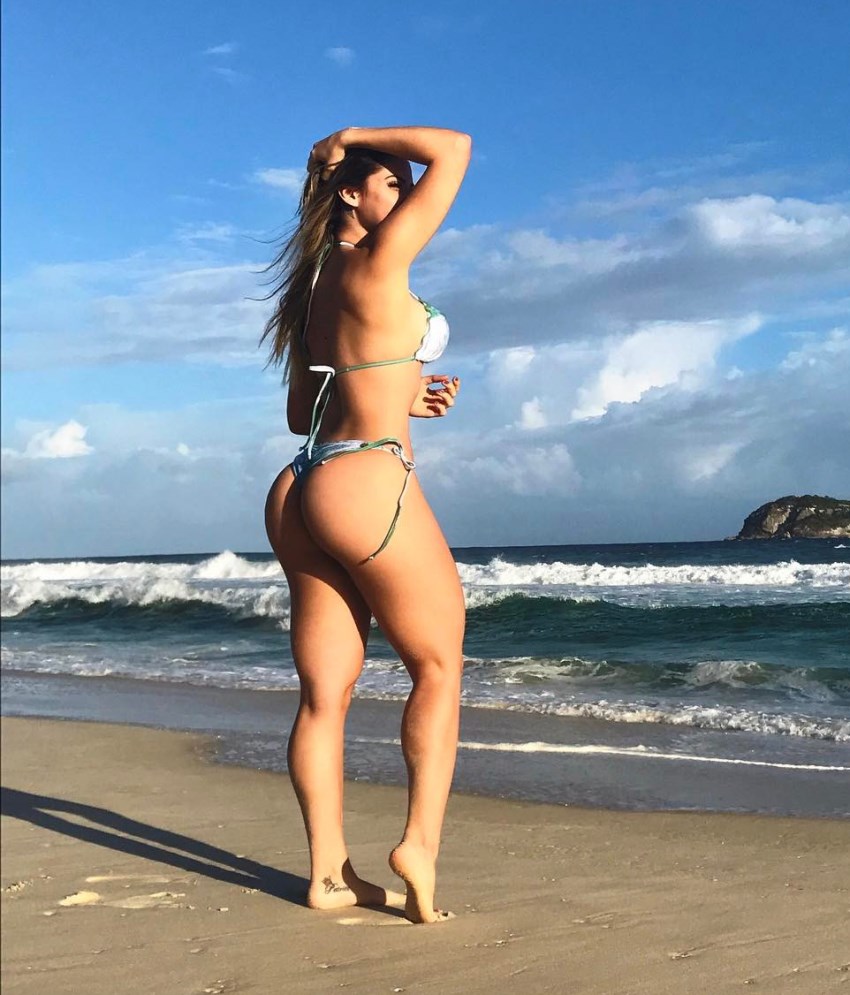 Training
Building Round Shoulders
Alongside legs and glutes, Mariana's favorite body part is her shoulders. She trains following a progressive overload method. This means, Mariana will start with light-weight exercises, gradually increasing the weight as she progresses in the workout.
Here's a list of Mariana's favorite shoulder-building exercises, along with a detailed explanation of each exercise below;
Seated Dumbbell Press
Front Dumbbell Raises
Side Lateral Raises
---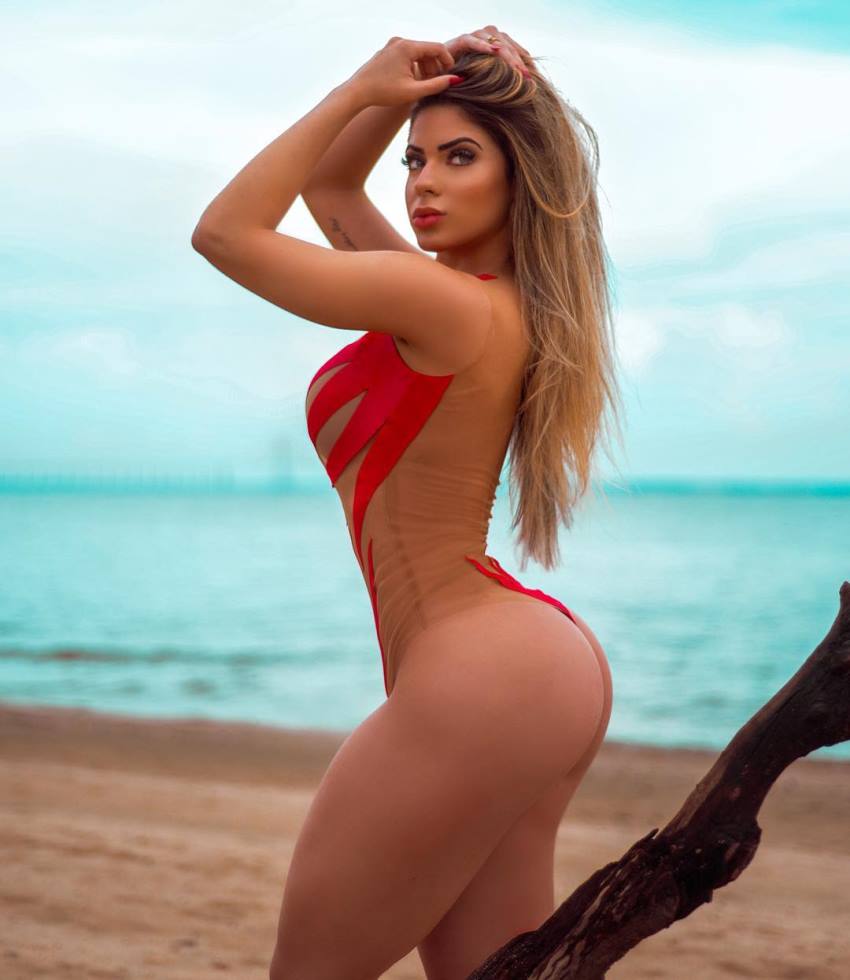 ---
Seated Dumbbell Press
Seated dumbbell press is an exercise which focuses on Mariana's middle deltoids. In this exercise, Mariana lifts heavy weights with a low number of reps to maximize stress on the muscle right from the start.
However, before she begins the exercise, Mariana will use light weights to warm-up. After this, she'll sit on a flat bench with heavy dumbbells in her hands, with her back straight, and feet on the floor.
Mariana will then swing the weights up to her ear level with palms facing forward, before pressing the weight all the way up. Once she's reached the top of the movement, Mariana won't fully lockout her elbows. Instead, she'll slowly return the dumbbells to neck level and repeat the process for reps.
---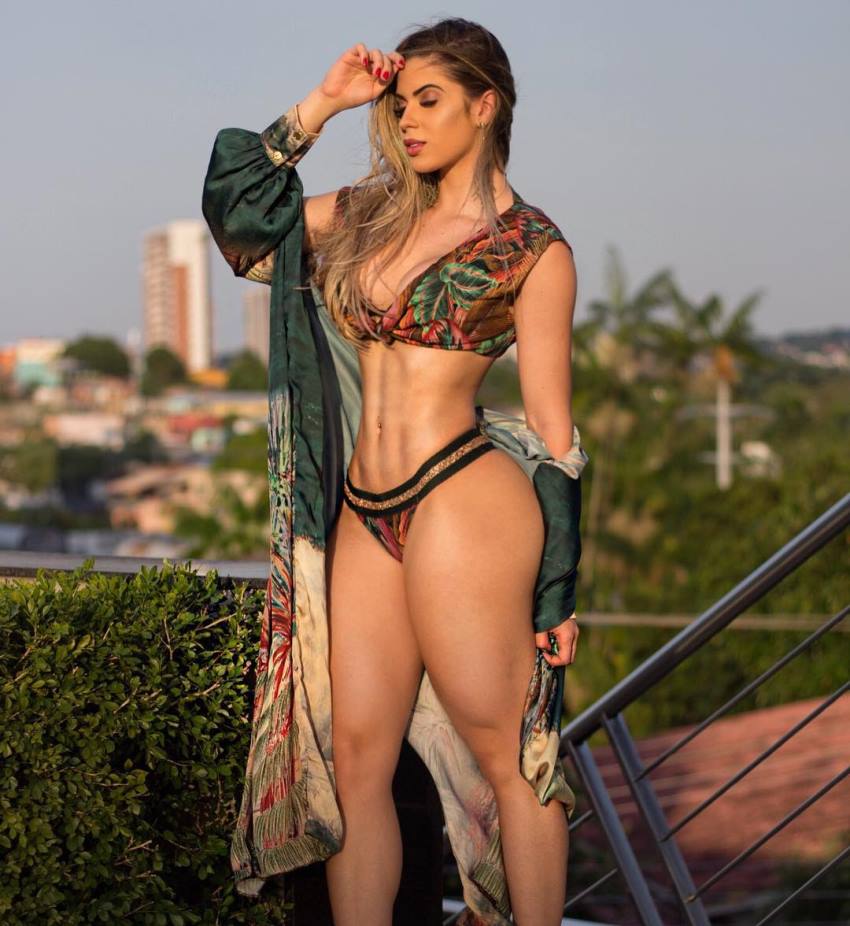 ---
Front Dumbbell Raises
The front dumbbell raise is an exercise which targets Mariana's front deltoids. She starts the movement in a standing position, with her knees just slightly bent.
Holding dumbbells in front of her body, Mariana slowly raises them until she reaches shoulder level. After this, she slowly lowers them back in front of her legs, and repeats the movement for a set number of reps.
Mariana doesn't swing the weights while doing the exercise. She makes sure to do slow, controlled reps, ensuring perfect form.
---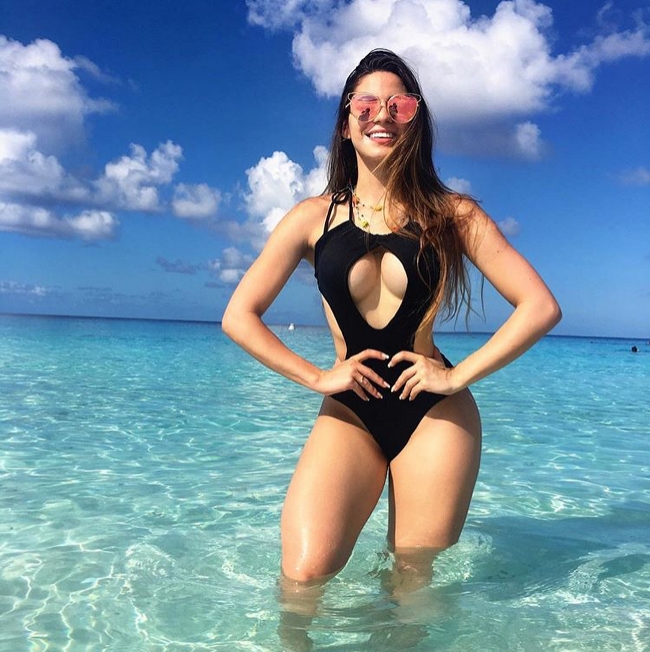 ---
Seated Lateral Raise
Seated lateral raise works mainly on Mariana's middle deltoid. Sometimes, she'll do a bent-over rear delt raise instead, in order to work more on her rear deltoid.
Mariana begins the exercise just like the front dumbbell raises, by holding dumbbells slightly in front of her body. Keeping her elbows slightly bent, she raises her arms to the side until she reaches shoulder level. After this, Mariana slowly returns her arms to the starting position, before repeating the movement.
---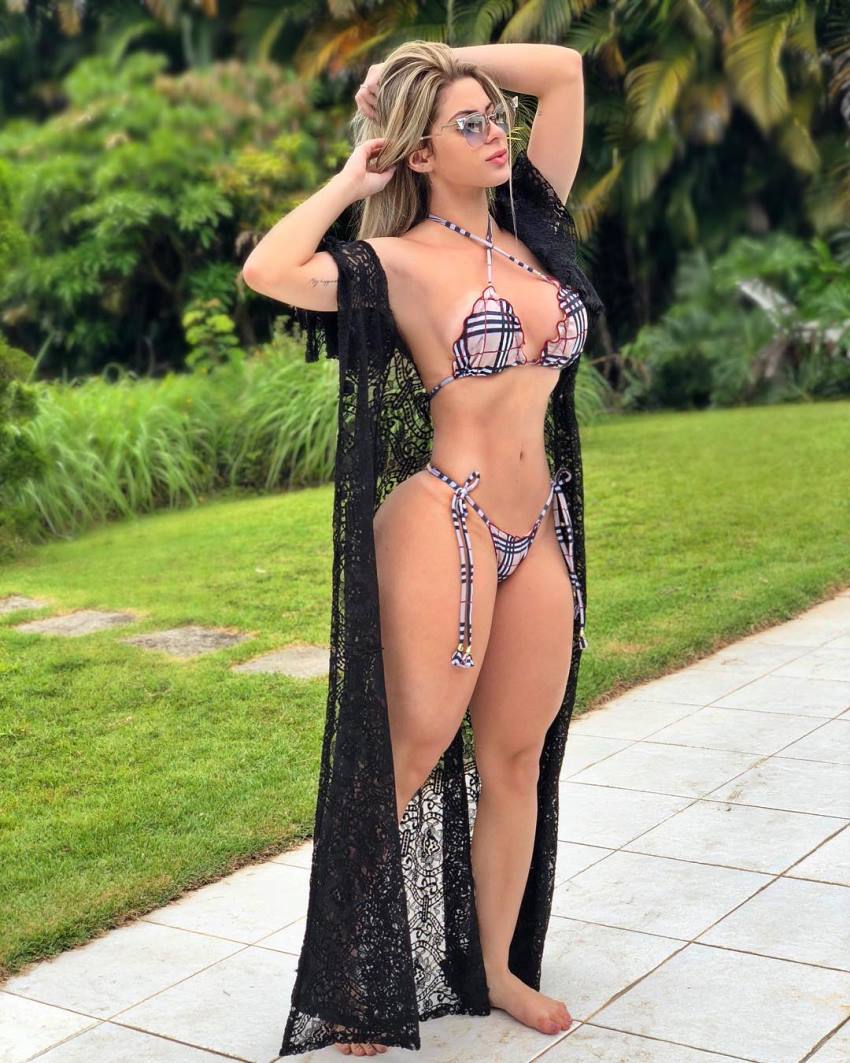 Nutrition
As a nutritionist, Mariana is familiar with the impact of diet on her body. In order to stay in the best shape possible, she'll eat only the 'cleanest' of foods. Meaning, no excess sugars, salt, or greasy foods are allowed.
Even though her diet is strict, Mariana enjoys living like this, saying she wouldn't have it any other way. Seeing the fruits of her labor, is something that keeps Mariana motivated to maintain her exemplary diet all year long.
---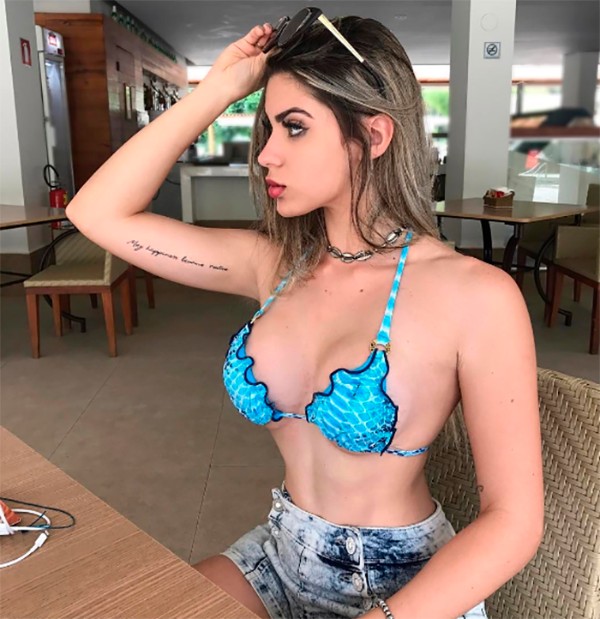 What we can learn from Mariana Castilho
What we can learn from Mariana Castilho, is that if you want to have a healthy body, you should be ready to give up on certain choices that don't serve your goals. More specifically, you should eliminate most processed foods, and replace them with healthy, nutritious, and lean meals.
If you can maintain this type of diet, along with a structured training program, you'll be well on your way to attaining an awesome physique – just like Mariana Castilho.