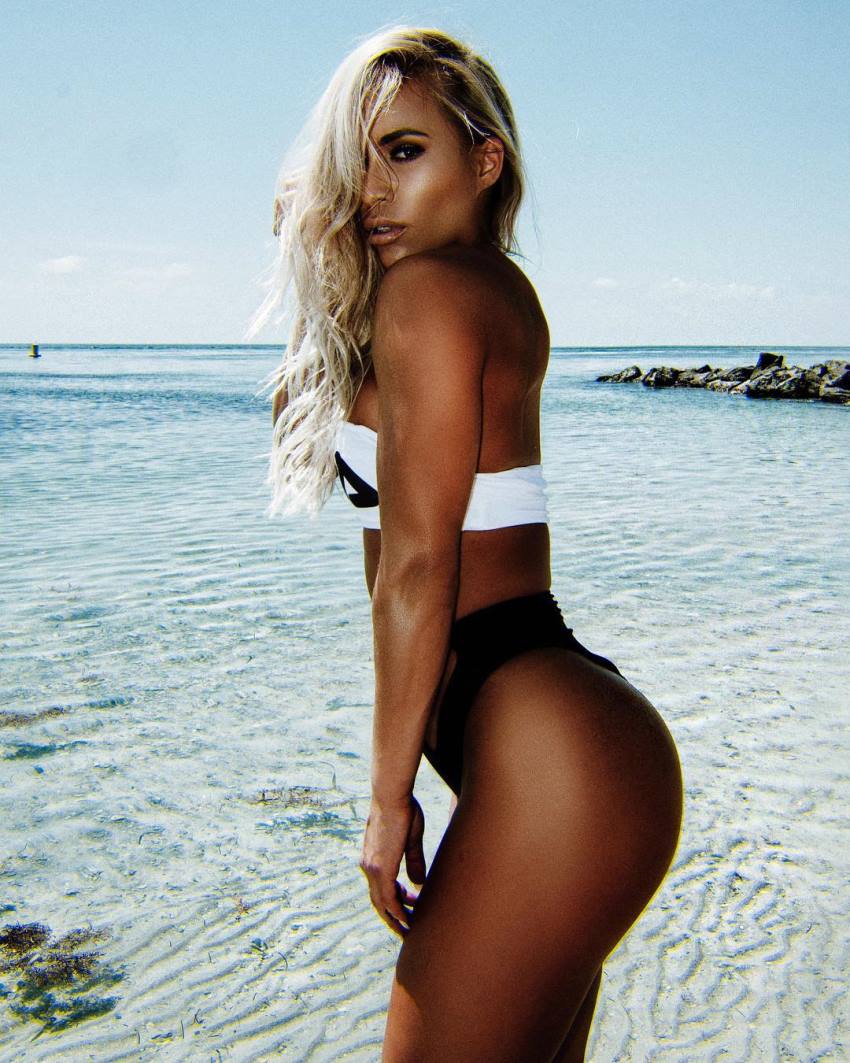 Marialye Trottier
Fitness Model, Bikini Athlete
Marialye Trottier is a Canadian WBFF Pro bikini athlete, fitness model, and online coach. Growing up, Marialye took full advantage of her energetic nature to propel in soccer, a sport which she played throughout her youth.
Marilyle's performances in soccer were so impressive, that she was eventually invited to join the junior Canadian soccer team. She continued to demonstrate extraordinary skills on the pitch, which later saw her earn a full scholarship to the University of West Virginia. However, it was around this time she began to develop another passion – weightlifting.
The more Marialye trained in the gym, the more progress she saw on her physique. However, soccer began to consume most of her free time, which saw Marialye put an end to her professional soccer career to focus on her new passion.
Since making this decision, Marialye has gone on to sculpt a phenomenal physique – one which brought her the status of a WBFF Pro bikini athlete.
This is her story:
---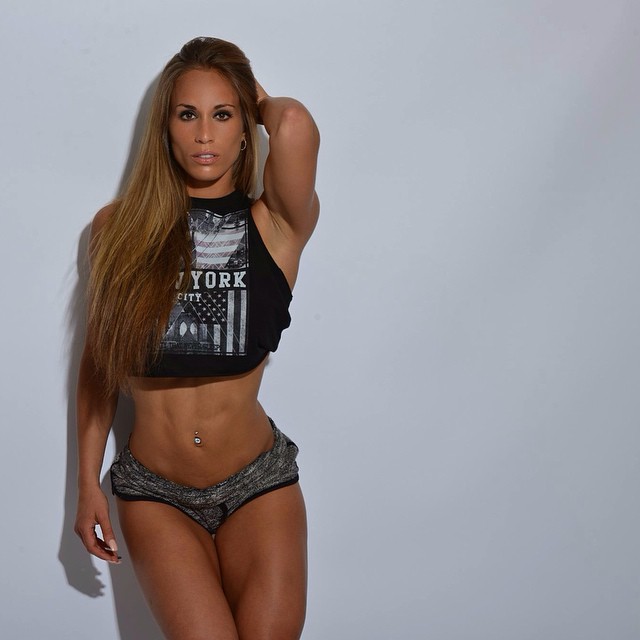 Athlete Statistics
Full Name: Marialye Laramée-Trottier
Weight
Height
Age
Date of Birth
145 - 155lbs (65.8 - 70.3kg)
5'9" (175cm)
32
March 13, 1991
Nationality
Profession
Era
Canadian
Fitness Model, Bikini Athlete
2010
| | |
| --- | --- |
| Weight | 145 - 155lbs (65.8 - 70.3kg) |
| Height | 5'9" (175cm) |
| Age | 32 |
| Date of Birth | March 13, 1991 |
| Nationality | Canadian |
| Profession | Fitness Model, Bikini Athlete |
| Era | 2010 |
---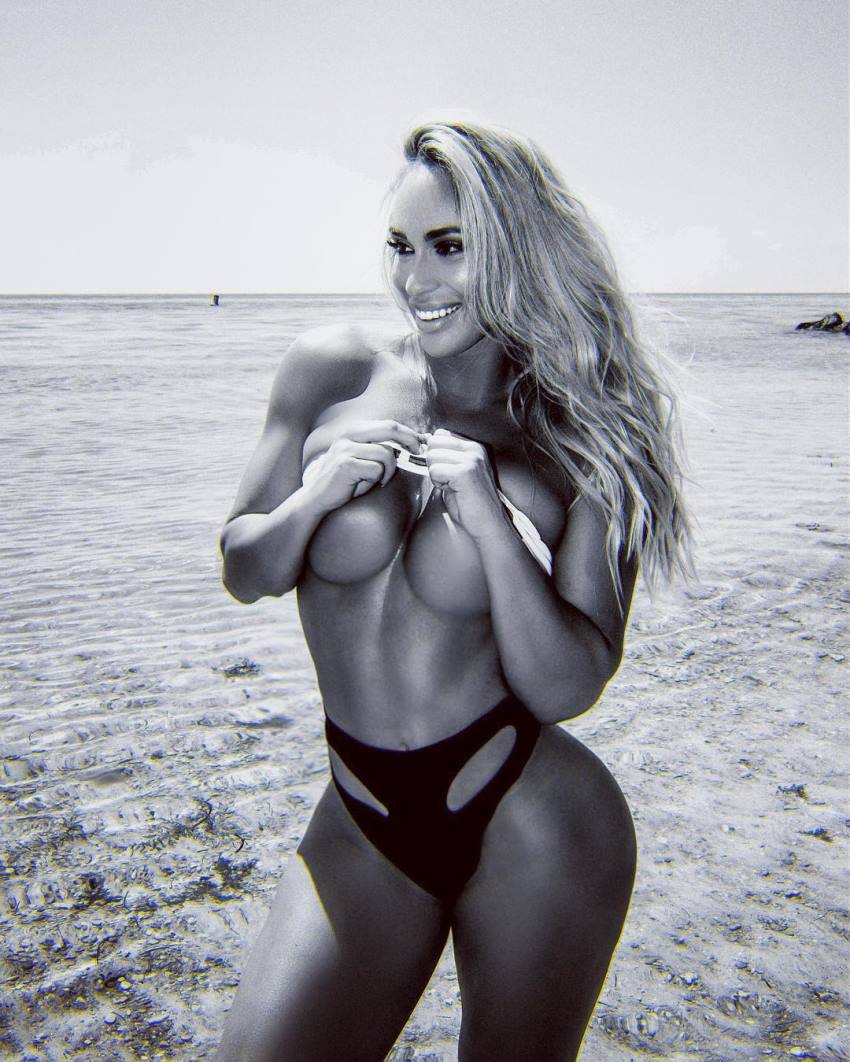 Accomplishments
Fitness Model
WBFF Pro Bikini Athlete
Online Coach
---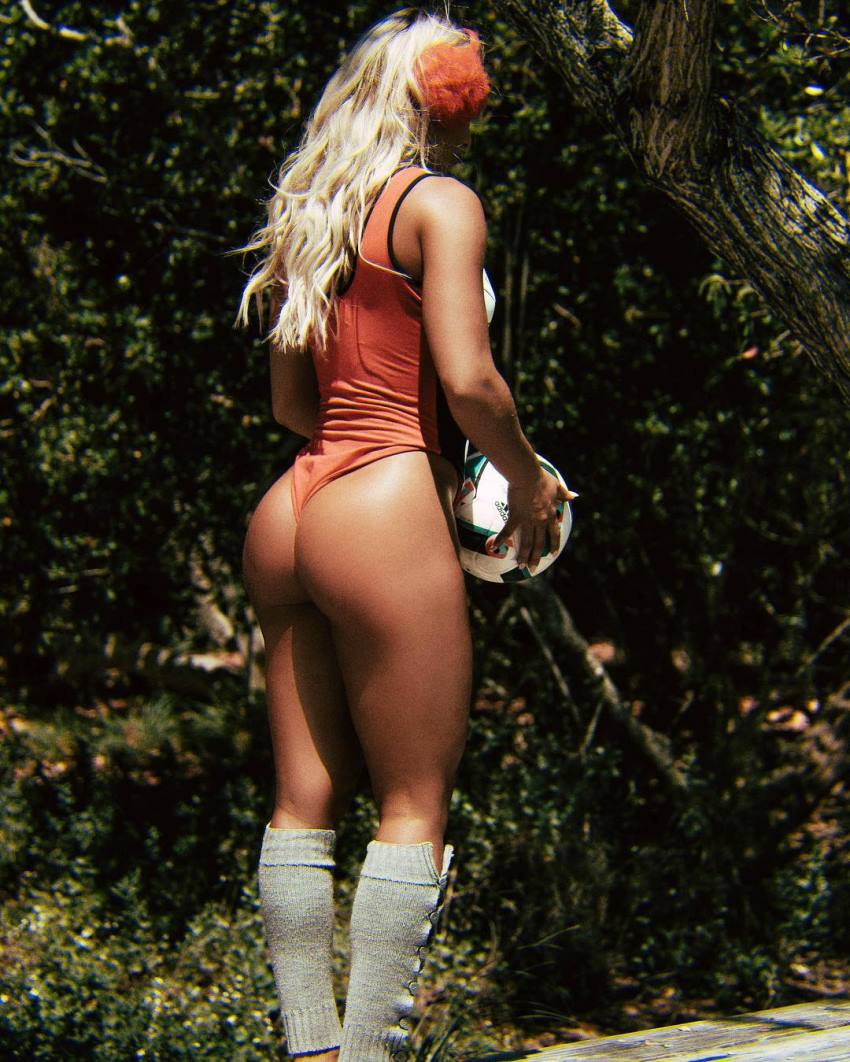 Biography
Highly Energetic Child
Marialye Trottier was born and raised in the Canadian province of Québec. Growing up, she was extremely energetic. She'd rarely sit still, and as a result, her parents on occasion had to contain her from working herself into a frenzy.
At the age of seven, Marialye began playing soccer. This was a sport which offered an outlet for her liveliness, Marialye soon fell in love with it. Over the months and years, Marialye proved herself as a highly proficient soccer player. This eventually earned her a place in the Quebec provincial soccer team.
However, playing with a 'higher-level' soccer team, also came bigger responsibilities for Marialye. She no longer played in an amateur league, but instead, in a team which featured top-class soccer players and future stars – adding more pressure to perform at her best.
In order to fight for her place in the first team, Marialye decided to begin training. As Marialye said;"I trained in order to be more powerful than the other girls on the field, and to try and give myself that extra competitive edge".
---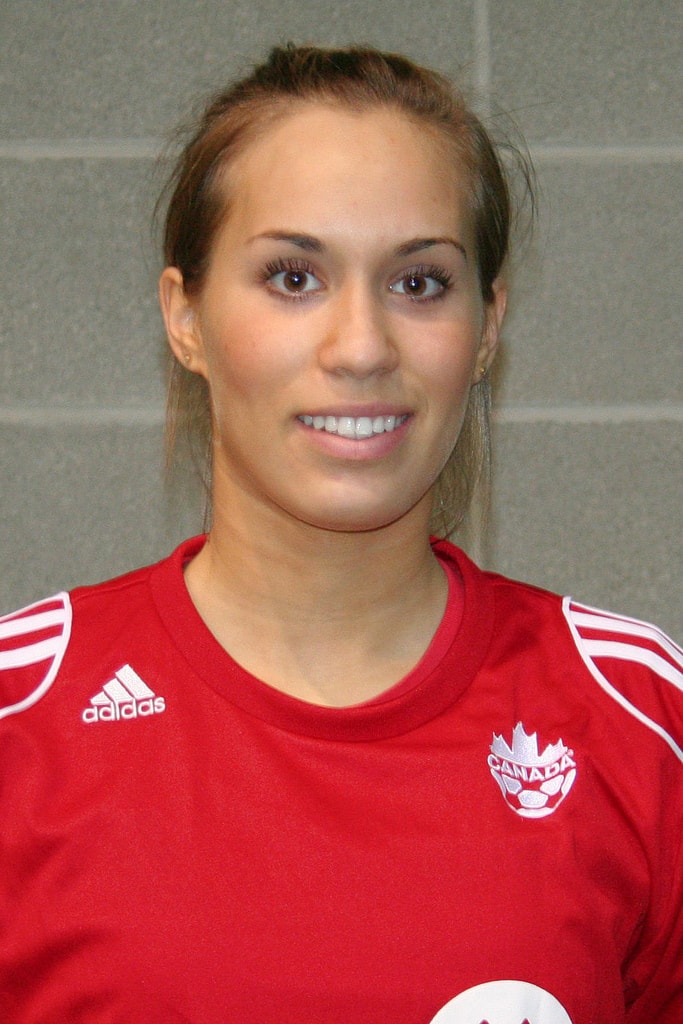 Marialye Trottier when she played for a Canadian soccer team.
---
Birth of a New Passion
Little did she know, weight training would soon become her top priority in life. After months of training, she began to notice major improvements in her strength, and also size.
Marialye remembers looking at herself in the mirror, impressed with the progress she was able to achieve in the gym. This motivated her to keep training harder, in order to keep 'on-top' in the soccer squad.
"I quickly realized that I had a passion for weight-training as I would never miss a training session and even hired myself a personal trainer."
Following her excellent performances in soccer, Marialye was soon invited to join the Montreal's best National Training Center. A year later, she joined the Canadian soccer team where she began her preparations for the Junior World Cup.
---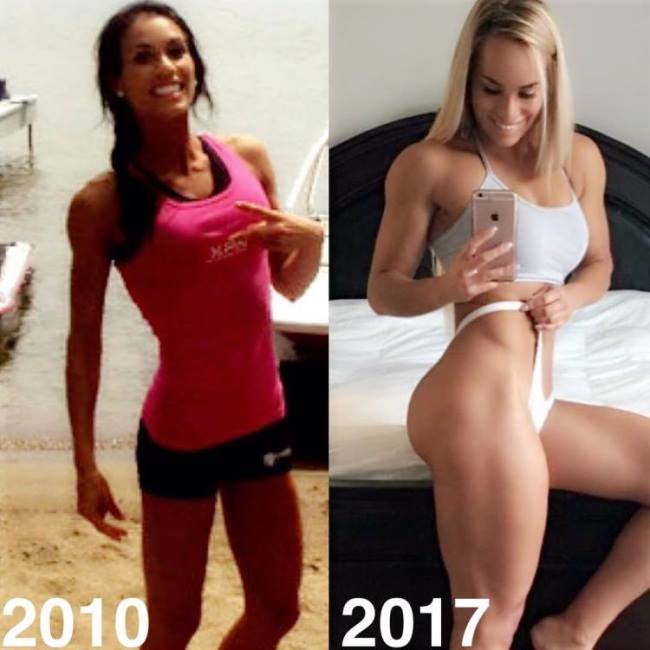 Marialye Trottier's transformation: When she played soccer, and today.
---
Scholarship to West Virginia
During her time in the Canadian soccer team, Marialye played incredibly well. Because of this, she was offered several scholarships from universities across the U.S. Ultimately, Marialye chose to join the University of West Virginia.
However, Marialye's move to the USA also marked the 'beginning of the end' of her soccer career.
After she moved to West Virginia, Marialye began to realize her passion for weightlifting became stronger than her love for soccer. The fact that her life had been centered around 'living and breathing' soccer, to the point where it affected her personal life, Marialye decided to finish her professional soccer career.
In Marialye words: "As my life had to be fully oriented towards soccer during my stay in West Virginia, I was not willing to pay the price of sacrificing my own personal training. "
---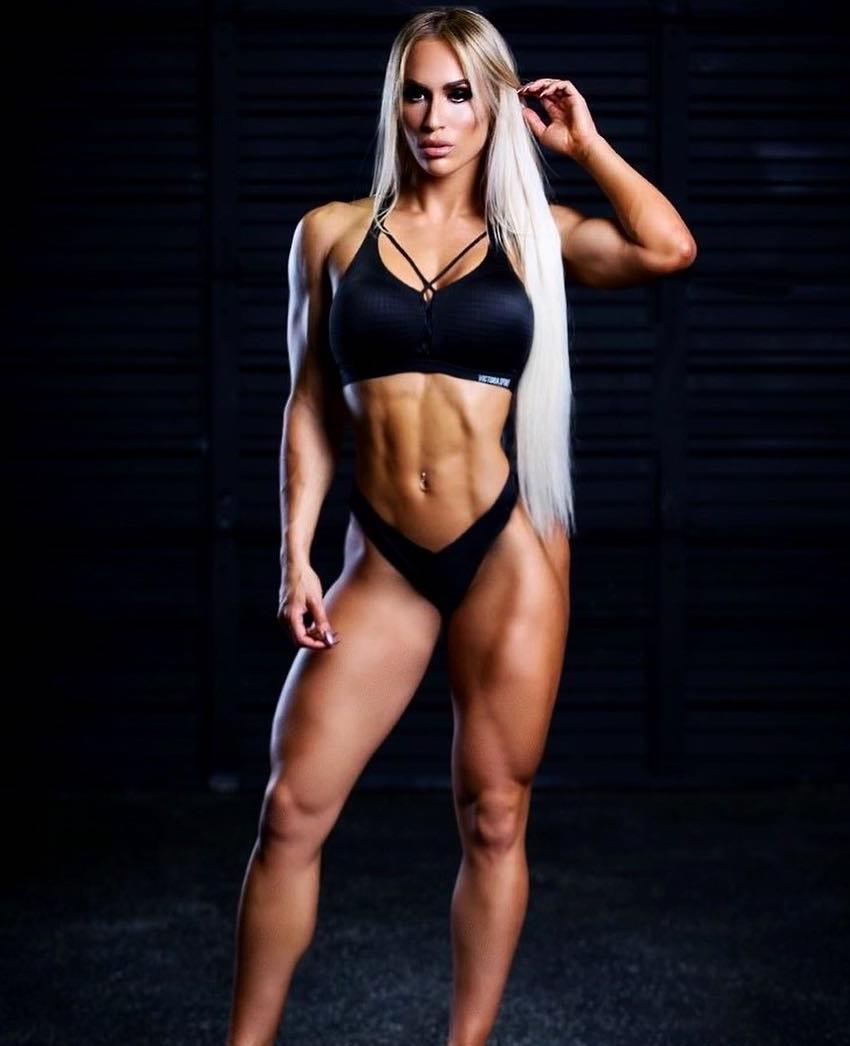 ---
Return to Canada
After ending her soccer career, Marialye returned to her home in Quebec. She began lifting weights harder than ever, training with the 'iron' seven days a week. However, Marialye soon realized that her knowledge of weight training was limited.
As she said:"I trained 7 days without really knowing what to do." In a pursuit of improving her knowledge, Marialye hired a professional coach. With the help of the coach, she was now able to learn advanced training principles.
---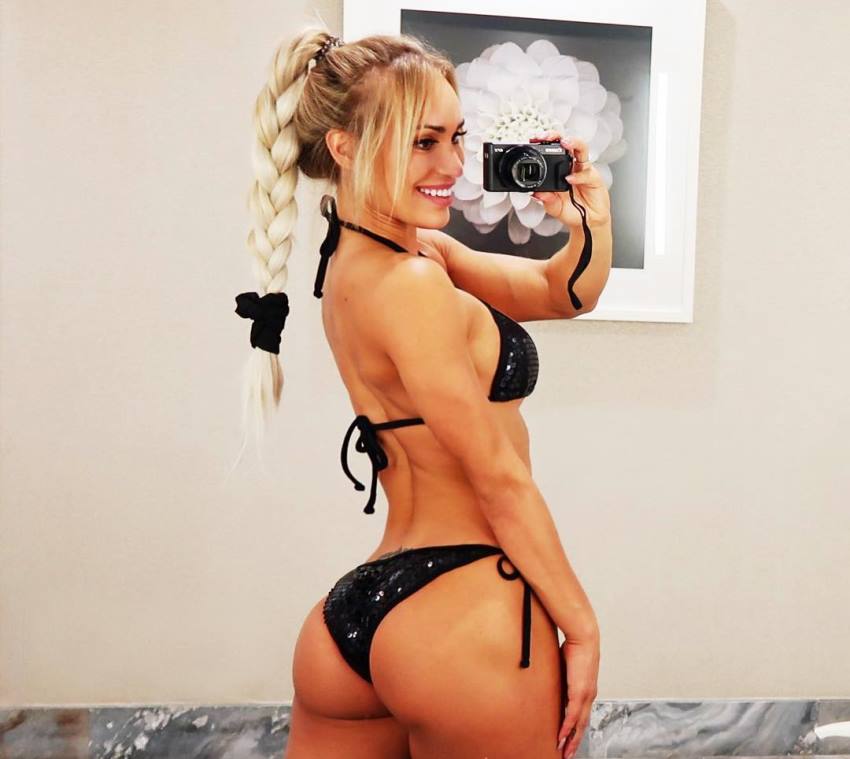 ---
Sucess on the Fitness Stage
Over the months, Marialye's knowledge of weight training and nutrition greatly improved. In 2010, she decided to put her knowledge to the test by preparing for her first fitness competition.
Several months later, Marialye took part in the Body Figure class showdown where she finished in 4th place. After the contest, Marialye realized 'Figure' wasn't the best category for her, so she switched to Bikini.
Since then, Marialye has made several successful appearances on the fitness stage. Including winning the Bikini Provincial Championships, and taking a runner-up spot at the Quebec Open Championships.
---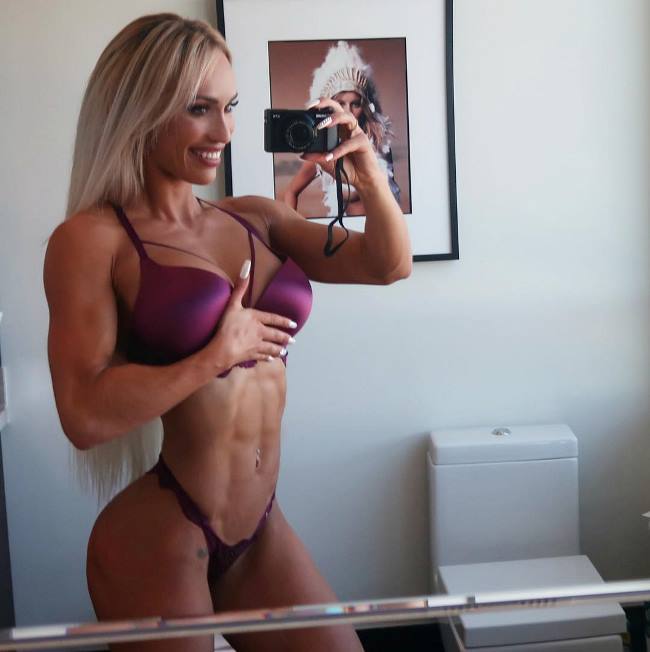 Training
Favorite Body Parts
Marialye favorite body parts are her legs and glutes. She trains them twice a week to ensure they stay strong and toned.
Her favorite exercises for legs and glutes are:
Squats
Sumo Deadlifts
Glute Kickbacks
---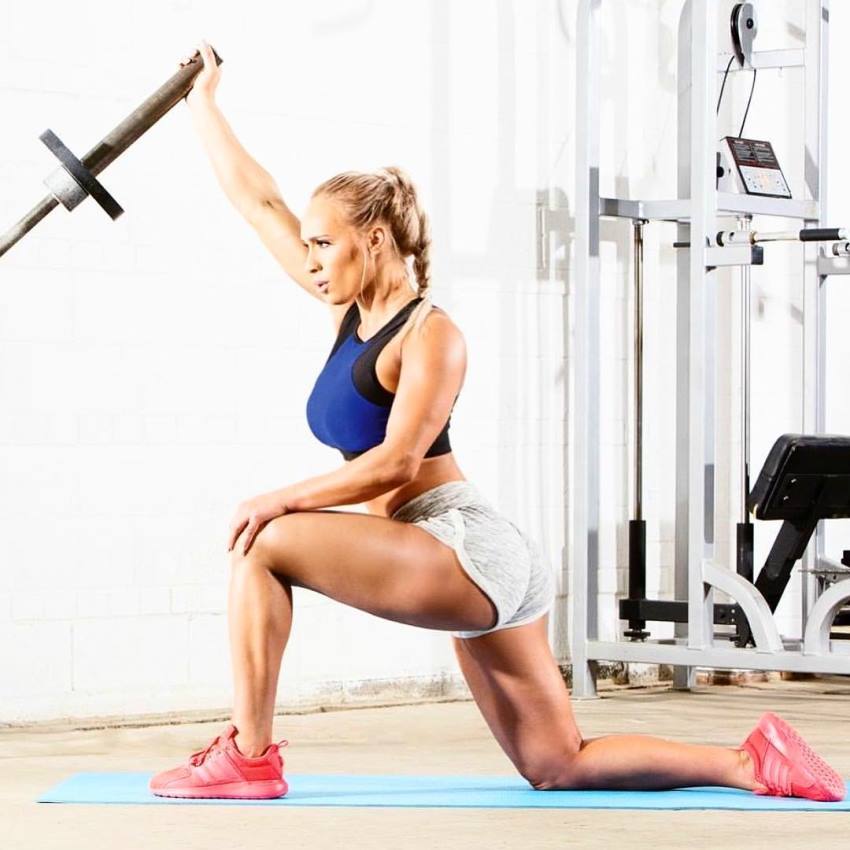 Nutrition
Marialye Trottier's Daily Nutrition
Overall, Marialye diet consists of lean protein sources, vegetables, and complex carbohydrates with limited amounts of fat.
Her typical meal plan looks something like this:
Breakfast: 100g of bison or elk, 1/2 cup of cooked oatmeal, 1 cup of fruit, and 1 cup of natural peanuts
Lunch: 120g of chicken or white fish, 3 cups of green veggies
Snack: Whey Protein
Dinner: 120g of salmon, 3 cups of vegetables, sweet potatoes, 1/2 of cooked rice
Before Bedtime: 100g of chopped turkey
In addition to her healthy diet, Marialye also makes sure to drink enough water. Her ideal amount is around 3-4 liters a day.
As for cheat meals, Marialye occasionally treats herself with sushi.
---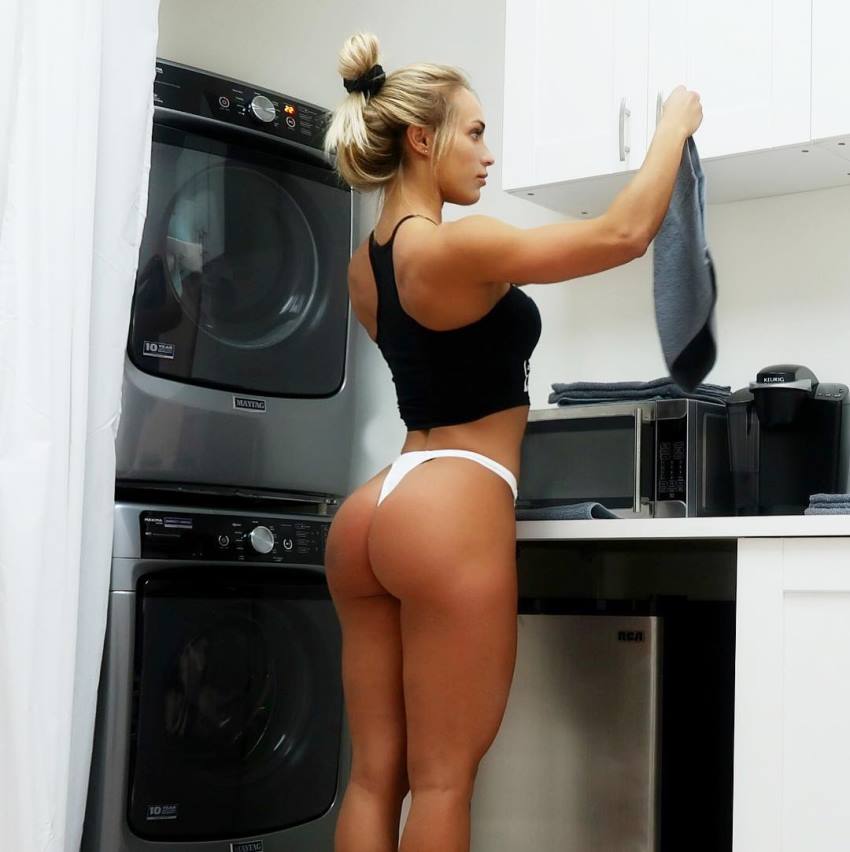 ---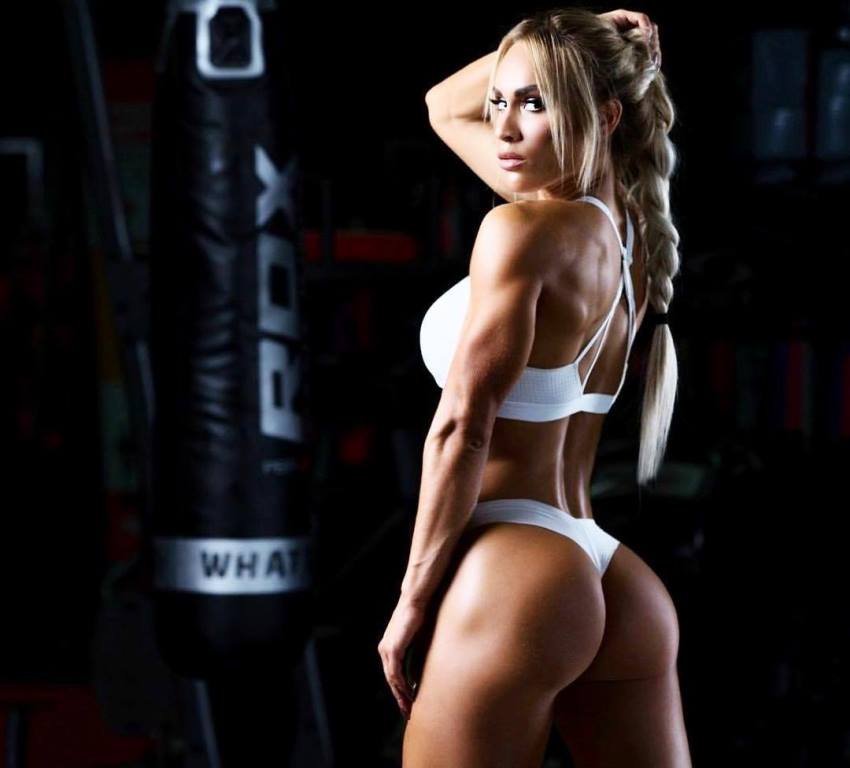 What we can learn from Marialye Trottier
Marialye Trottier had a healthy career in soccer laid out in front of her. She was well on her way to becoming a soccer star in Canada. But over time, soccer began to consume the majority of her life, leaving her with very little time to do anything else. Eventually, she lost the passion for soccer she once had.
Over the years, Marialye started a career in fitness, which allowed her the flexibility and freedom she was looking for. Furthermore, she was able to reach a sky-high level of success in fitness – becoming a professional bikini competitor and renowned fitness model.
What we can learn from Marialye Trottier is; it's necessary to work hard and spend a lot of time on something that you're passionate about. However, if there ever comes a point where your passion becomes a chore, it might be worth considering other options.
Marialye's story tells us the following; Find something that you're passionate about, but at the same time, something that allows you to live the life of your own accord. This way, you'll be able to live your ultimate 'dream life' – just like Marialye did.