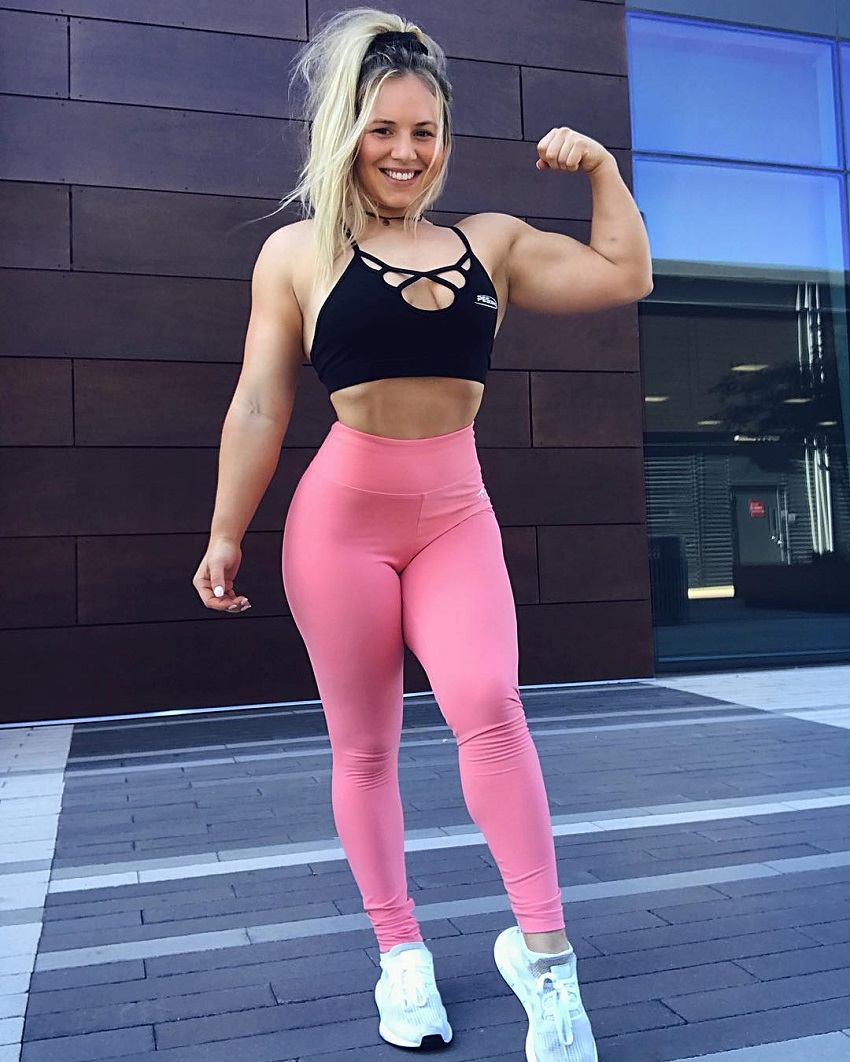 MacKenzie Puricelli
Fitness Model, Social Media Figure, Body Transformation Coach
MacKenzie Puricelli is a fitness model from the USA. With her enviable figure, she's an inspiration for many people online, but that's not how things always were for MacKenzie.
In 2015, MacKenzie started her fitness journey in an attempt to build a better body and become more self-confident. However, over the next few years, she developed an obsession with exercise and food. Fitness consumed her life and although she looked happy and fit on the outside, she felt miserable on the inside – suffering from a body image disorder.
It wasn't until she sought help, and with her own strength of will, that MacKenzie slowly started to turn her situation for the better, and become who she is today. Here's how she did it:
---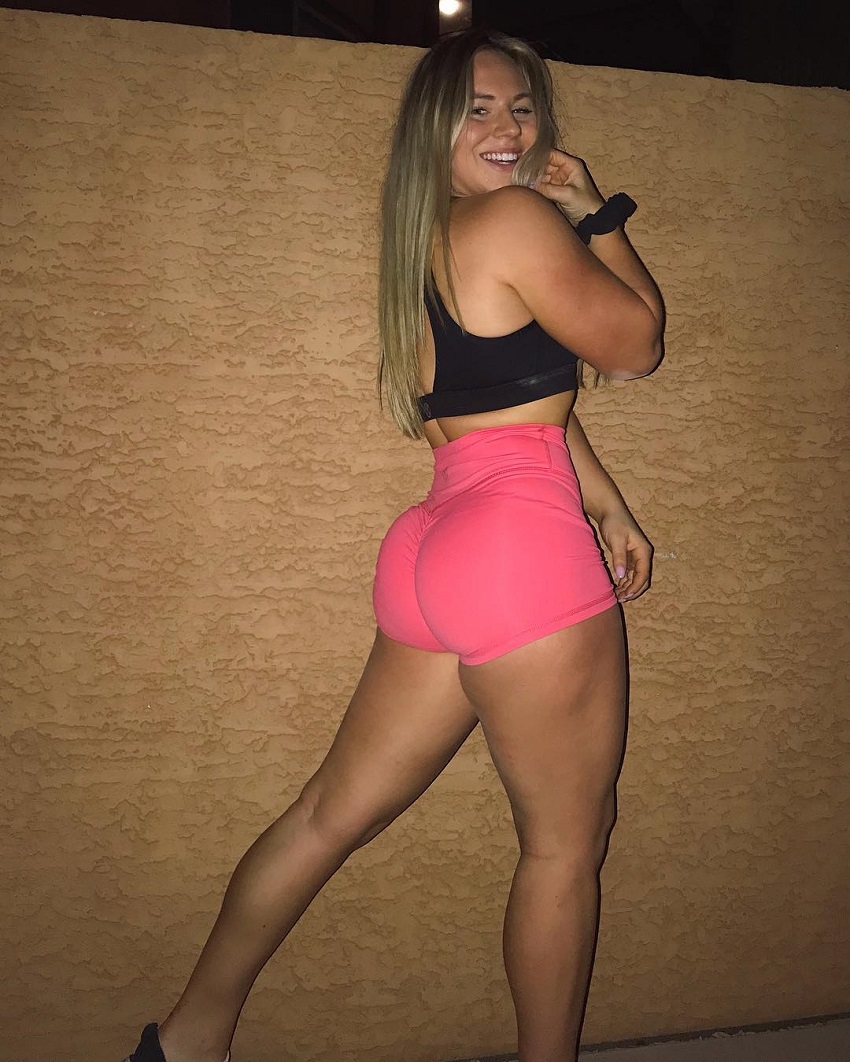 "Gaining weight isn't causing you to be unhappy…. it's the mindset towards yourself that is causing you to be unhappy."
Athlete Statistics
Full Name: MacKenzie Puricelli
Weight
Nationality
Profession
Alias
135 - 145lbs (61.2 - 65.8kg)
American
Fitness Model, Social Media Figure, Body Transformation Coach
mbpfitnesss
Era
2010
| | |
| --- | --- |
| Weight | 135 - 145lbs (61.2 - 65.8kg) |
| Nationality | American |
| Profession | Fitness Model, Social Media Figure, Body Transformation Coach |
| Alias | mbpfitnesss |
| Era | 2010 |
---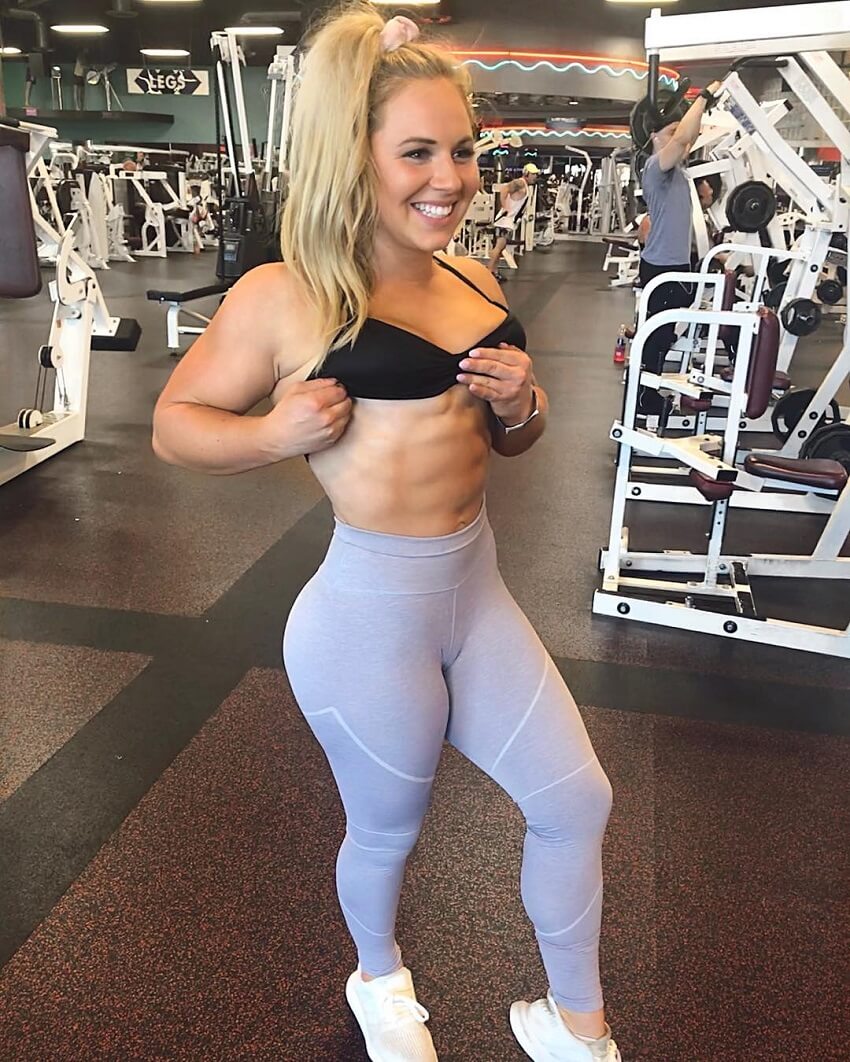 Accomplishments
Fitness Model
Transformation Coach
Social Media Figure
---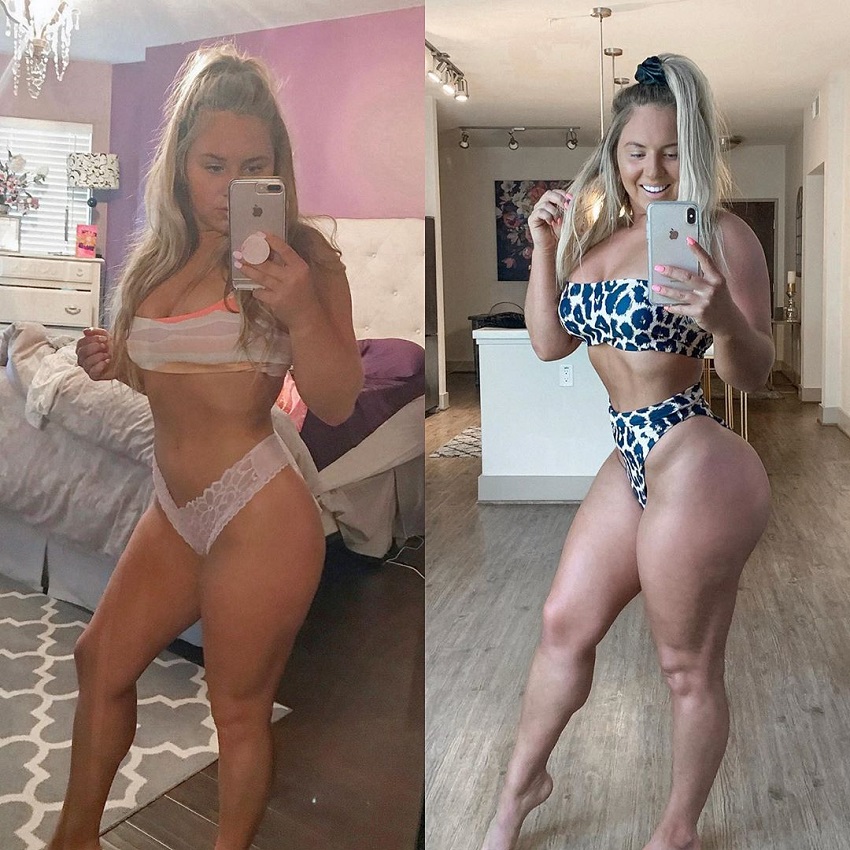 Biography
Fitness Obsession
MacKenzie Puricelli says she was a self-conscious person as a teenager. After the age of 12, she started "labeling food" as "good and bad," and started worrying that she'd gain too much weight. Ultimately, this led her to start her fitness journey in 2015, where she started obsessing about food and exercise.
"I vividly remember being told no PB&J at 12 years old. Because of this statement, I began to become very aware of my body and started labeling foods as "good" and "bad". Most of the other girls around me all were still very skinny, so I started to compare myself to them. Why don't I have skinny legs like my friends? Why do I have a butt? And why do I have fat on my stomach?"
Although fitness was supposed to be a gateway for a healthier life, MacKenzie found herself consumed by her new lifestyle. She became fit, her body became more ripped than ever, but internally, she was at the lowest point in her life.
---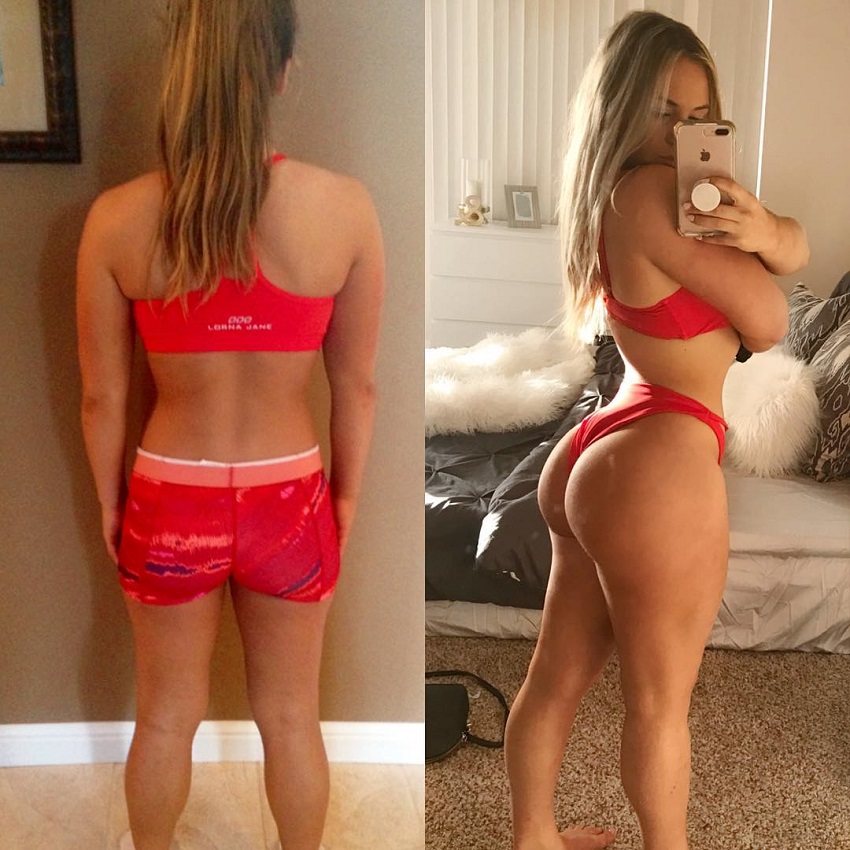 ---
Gaining Weight to Overcome Her Fear
During her early fitness years, MacKenzie couldn't imagine the thought of gaining fat on her body. She went to great lengths to make sure she would always look and feel ripped – doing cardio every day, along with strict weightlifting.
Eventually, however, MacKenzie realized that here extreme exercise and dieting wasn't the answer. The only way to beat her fear of gaining weight, MacKenzie said, was to gain weight on purpose. In a matter of months, MacKenzie went on to gain 10 pounds of weight. Although some people deemed this as unhealthy, MacKenzie says it was something she had to do to overcome her disorder:
"I faced my eating disorder and made mental health my priority. Gaining weight had to happen to overcome my fear of food. I also had to lose the perception that exercise was just for fat loss."
---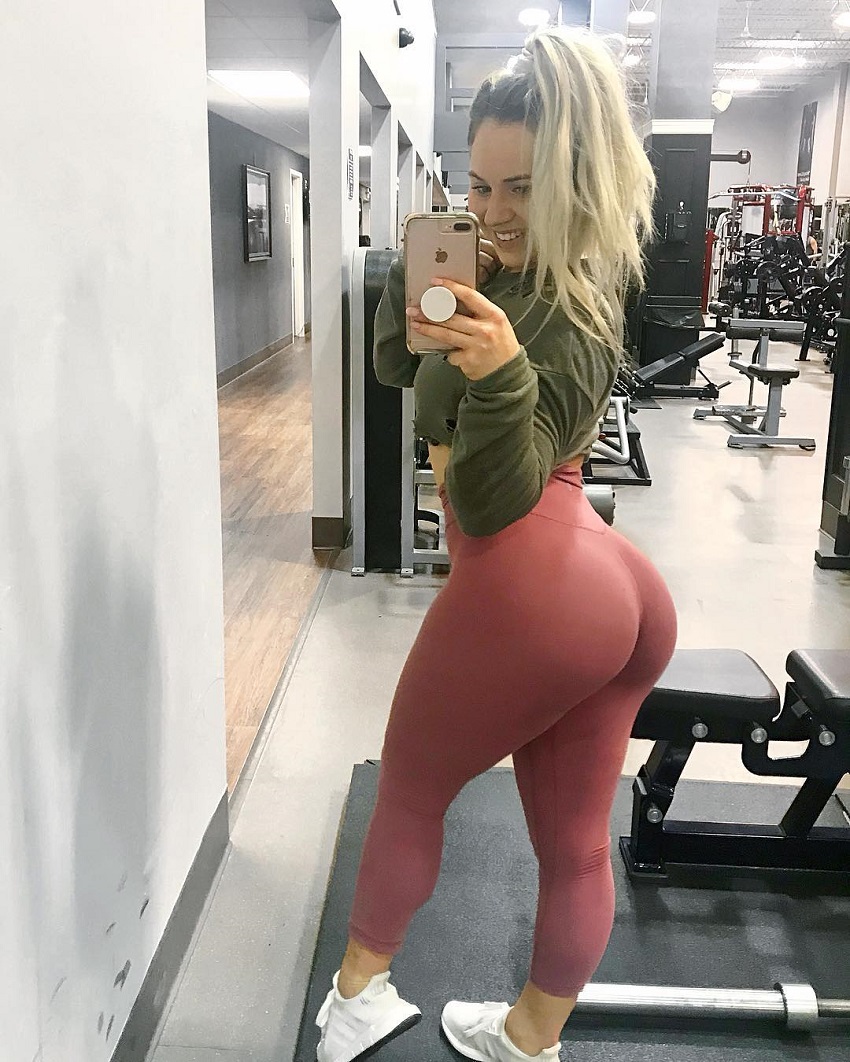 ---
Getting Fit and Healthy
Gaining weight was an eye-opening experience for MacKenzie. Over the years, she found the balance in her life and is now at a healthy and fit 136lbs. MacKenzie says she feels perfect, looks just how she wants to, and most importantly, has full confidence in herself and her body.
She took her story to social media, sharing all of her ups and downs with her followers. Her story inspired many women who had similar issues, and helped them reach their own goals in life. MacKenzie is now a thriving fitness model and entrepreneur with an ever-growing online following.
---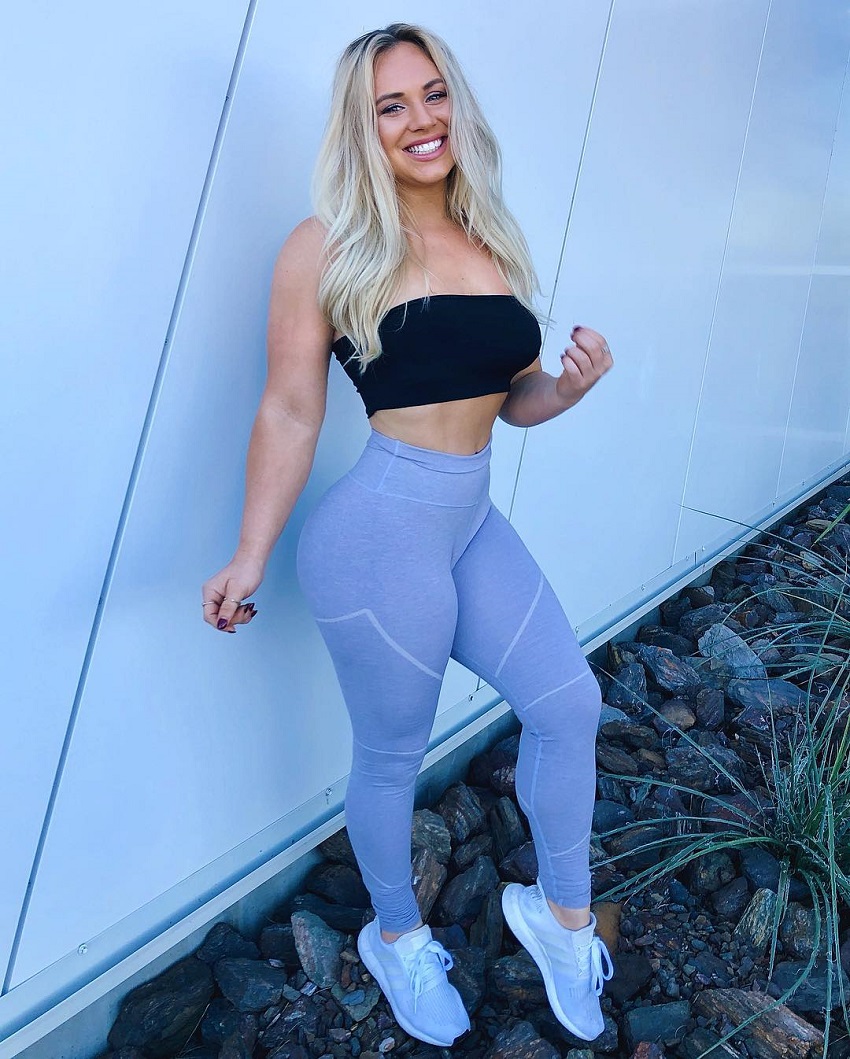 Training
MacKenzie combines cardio with weightlifting for the best results in the gym. While cardio keeps her lean, weightlifting strengthens her muscles and maintains her awesome figure.
MacKenzie doesn't obsess with her exercise regimen like before. Now, she trains by listening to her body, visiting the gym anywhere from 3 to 6 times per week. She makes sure to take rest days to give her the body time to recover and get stronger.
---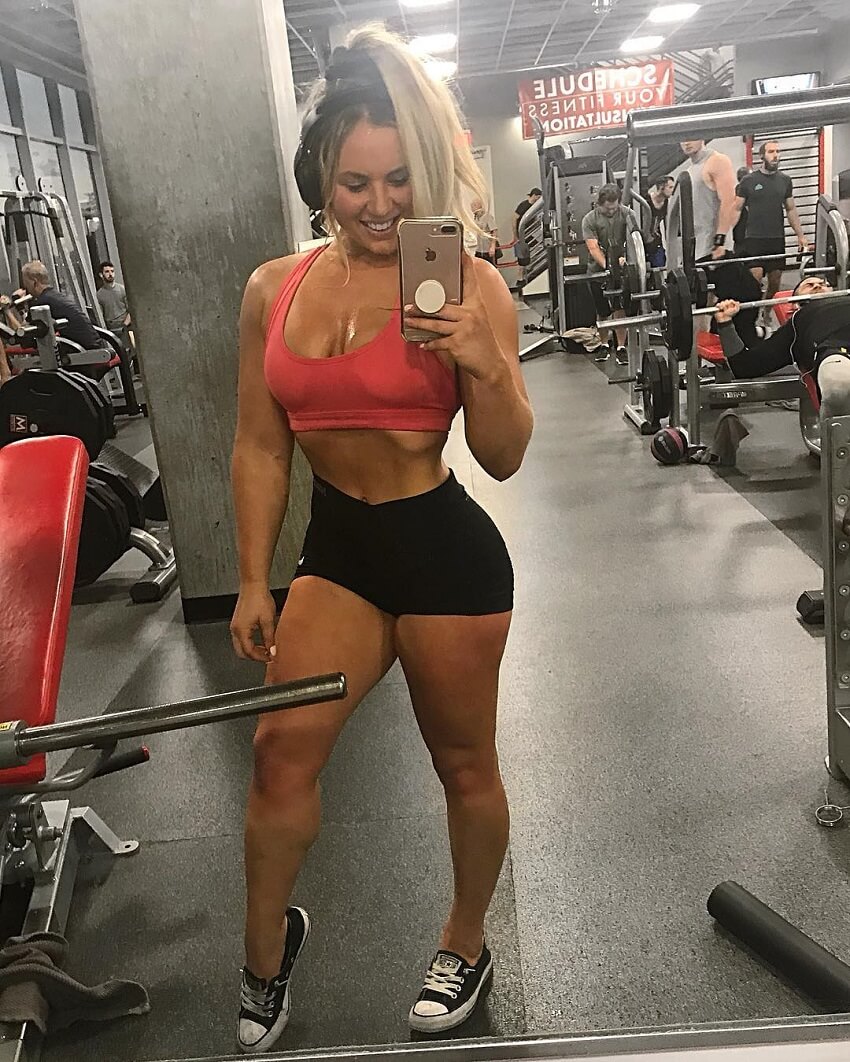 "Instant gratification is one of the main reasons why most people cannot achieve their long term goals… Unfortunately, in today's society, we expect to have things instantly. We don't like to be patient, put our trust in the future, or put in extra work."
Nutrition
Nutrition played a big part in MacKenzie's transformation. While before, she was obsessed with food, only eating the cleanest and healthiest meals. She now allows herself more freedom with her diet – having a cheat meal here and there.
MacKenzie understands that foods like lean meat, brown rice, and healthy fats are important. But she also acknowledges that if she 'slips up' with her diet, it's not the end of the world. She simply gets back on track with her meal plan.
---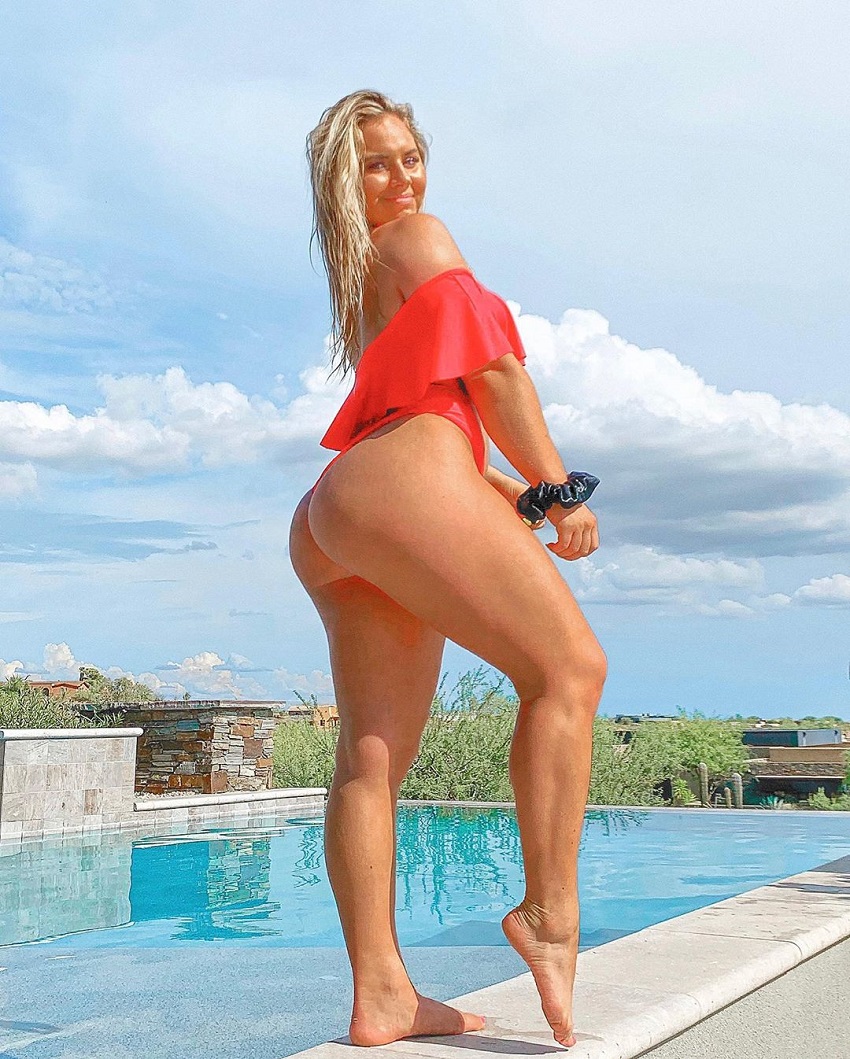 What we can learn from MacKenzie Puricelli
MacKenzie Puricelli has shown us that even something such as fitness can be unhealthy when you take it to the extreme.
If there's one thing we can learn from MacKenzie, is that balance is key to having a healthy body and mind. Train hard, eat clean, but don't forget that it's okay to let loose once in a while. That's how you too can achieve your greatest potential.