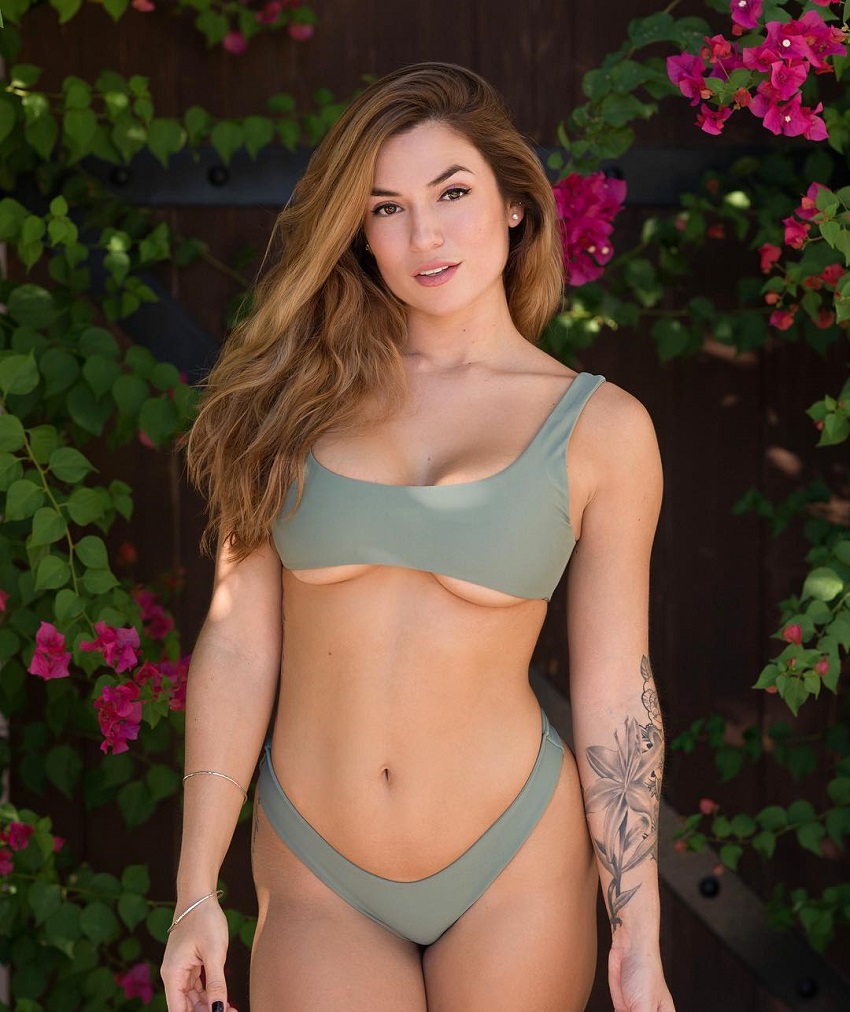 Luciana Del Mar
Fitness Model
Luciana Del Mar is a renowned fitness athlete, model, and video blogger. Hailing from sunny San Diego, Luciana has gained the status of a fitness icon ever since she started posting her fitness workout videos online.
Boasting a toned and lean physique, Luciana says her secret to a great body lies in "hard work and consistency". She keeps track of her calories, pays attention to her workouts, along with taking certain supplements. All of this combined, helps Luciana to maintain her awesome figure.
There's much more to come from Luciana – she'll be sure to grace the internet with her fitness videos and motivations for years to come.
---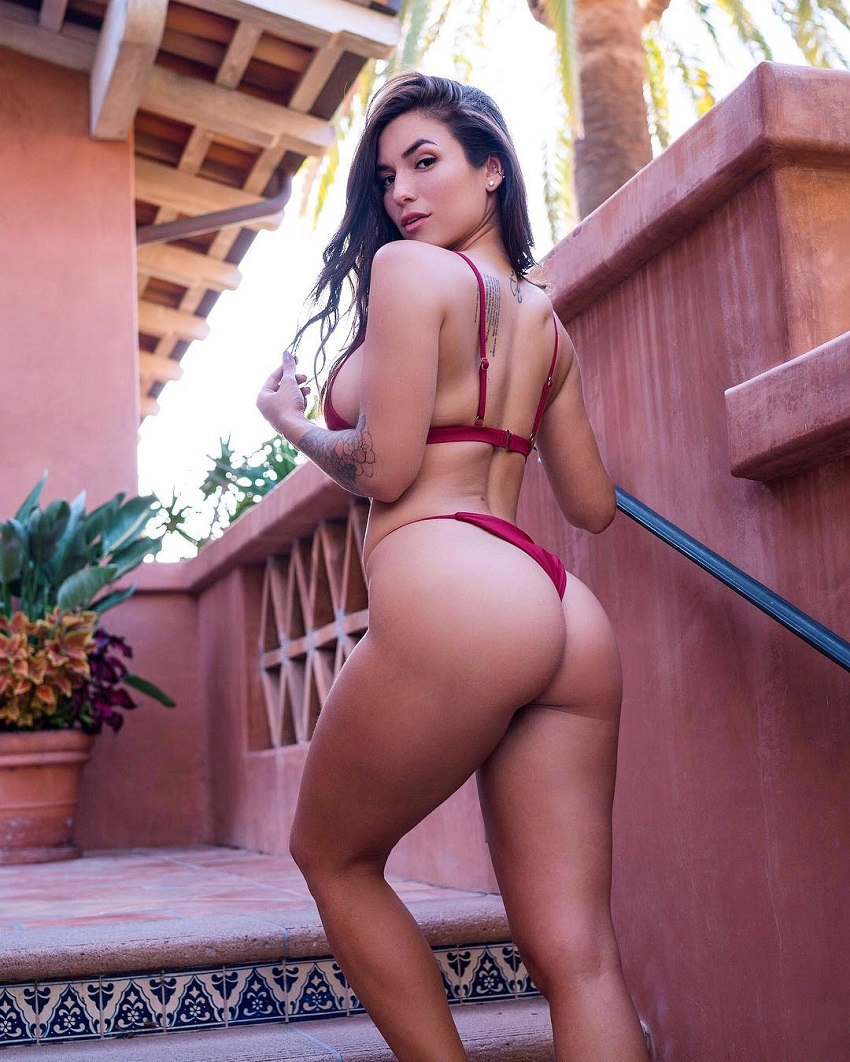 "We tend to forget that happiness doesn't come as a result of getting something we don't have, but of appreciating where we are in the present moment, and what we do have. Let go a little and let life happen."
Athlete Statistics
Full Name: Luciana Del Mar
Nationality
Profession
Era
American
Fitness Model
2010
| | |
| --- | --- |
| Nationality | American |
| Profession | Fitness Model |
| Era | 2010 |
---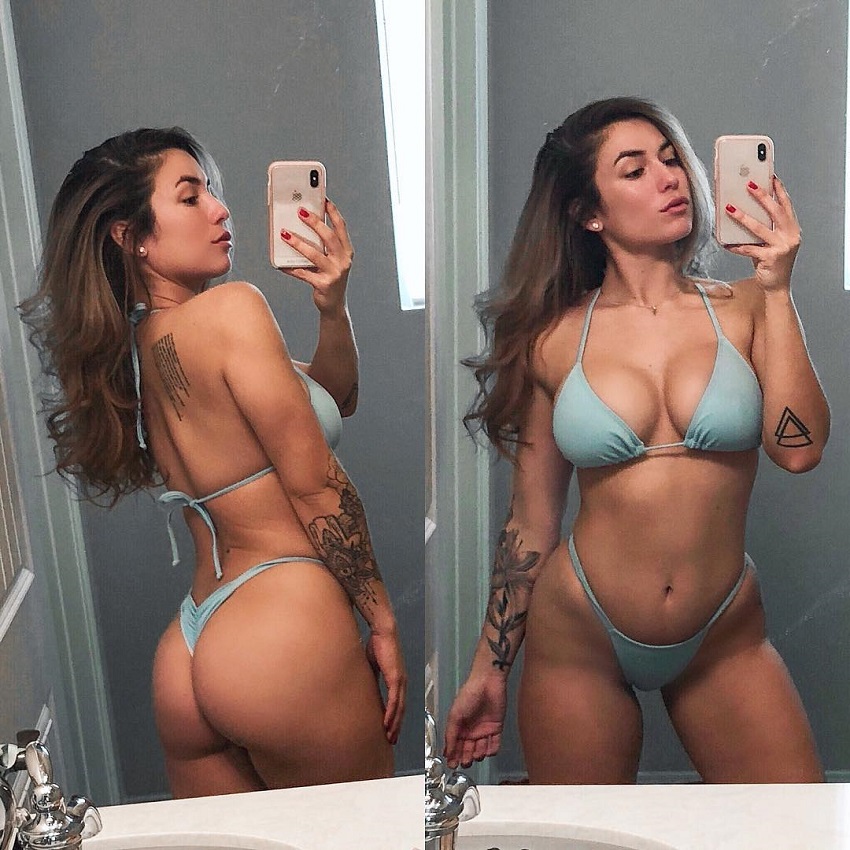 "Be stronger than your stronger excuse. Remember your focus determines your reality. Don't decrease the goal, increase the effort. If you can imagine it you can achieve it, if you can dream it you can become it "
Accomplishments
Fitness Competitions
2016 NPC West Coast, Bikini Class C, 6th place
---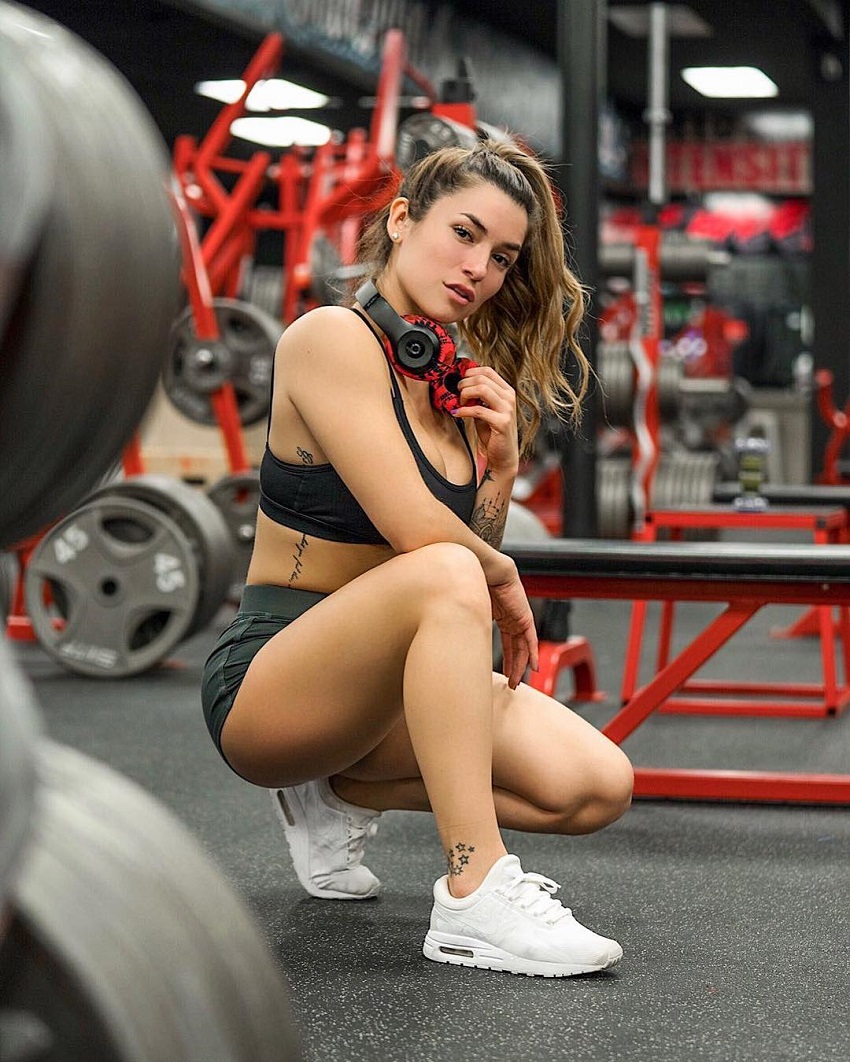 "Remember that talent will get you in the door, but character will keep you in the room."
Training
Upper Body Training
Luciana typically trains 4-5 times per week in the gym, splitting her workouts into lower and upper body training.
She starts her upper body workouts with her favorite warm-up exercise – pull-downs. They work on multiple muscles in her upper body – back, arms, and even her core. Once she's fully warmed up, Luciana will decrease the reps and increase the weight to fully 'blast' her muscles.
Here's Luciana talking about her upper-body training; "I like starting these days warming up with some pulldowns, dropping weight while increasing the reps to really get my upper body ready for some heavier weight. Make sure to engage your core and keep things tight! The last one if one of my current favorite exercises to add to my finishers."
Her workouts are short, but intense. This is how it looks in practice for Luciana;
Lat pull downs 6,8,10 reps 4 sets (drop set)
Bent over rows 12-15 reps 4 sets
Battle ropes, 1-minute max intensity, 30 sec rest
---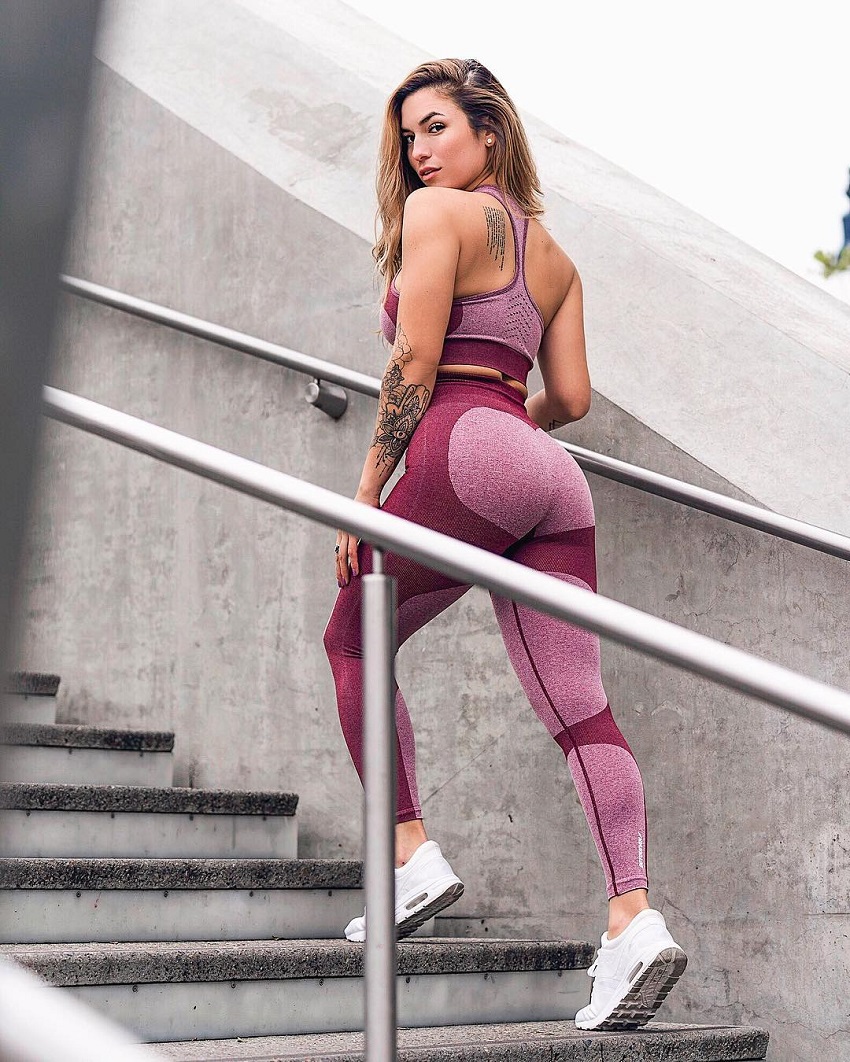 ---
Core Training
While some athletes don't train their core directly, Luciana does the complete opposite. She believes that core training is more important than anything else. In the words of Luciana;
"Think of your core muscles as a central chain connecting your upper and lower body. Whether you are getting out of your car or mopping the floor, the necessary motions originate in your core, or move through it."
The three main benefits Luciana gets from training core are;
Better posture
Increased stability and balance
Healthy back, aka, less back pain
In regards to her favorite core exercises, they are;
Planks
Deadlifts
Leg Raises
Hyperextensions
Oblique Twists
Squats
---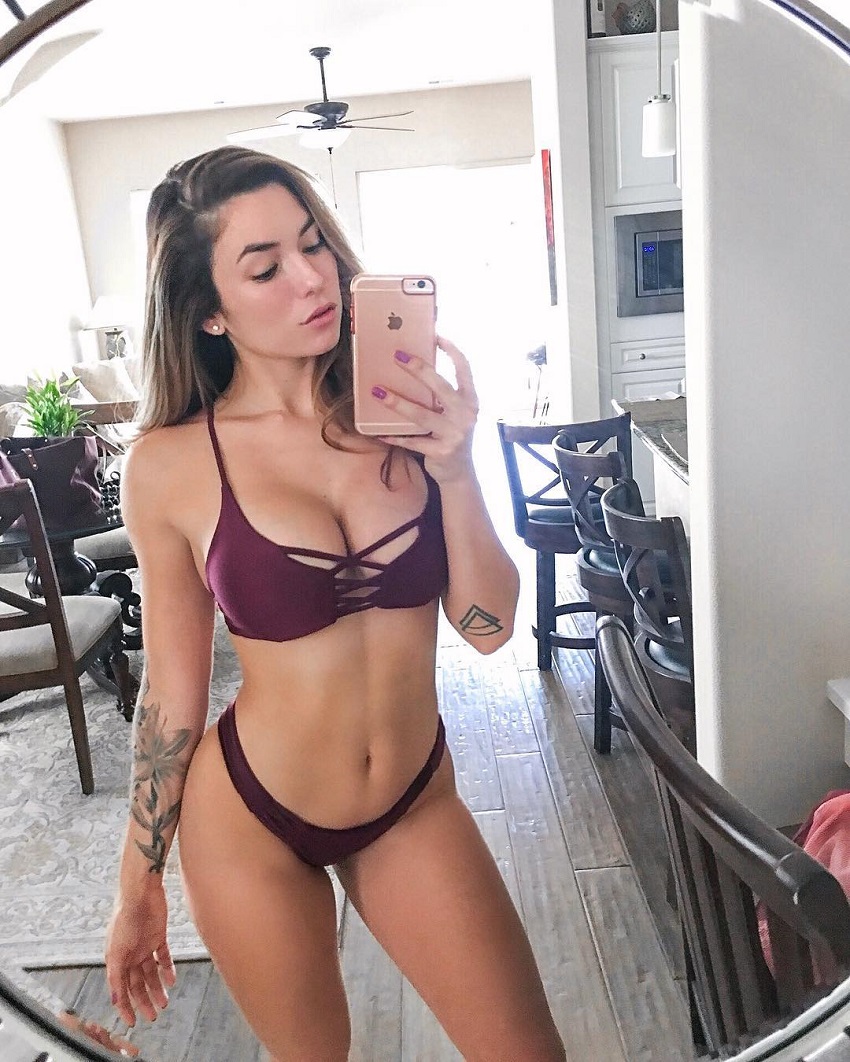 ---
Intense Cardio for Fat Loss
Luciana is a firm believer in High-Intensity Interval Training, aka, HIIT. The benefits she's experienced from this type of training are increased endurance, reduced body fat, and improved energy levels.
Here's Luciana talking about interval training; "High-intensity interval training has many benefits for us and is perfect for those who don't have much time to get to the gym, or want to get a good workout in a shorter period of time.
Hiit also helps build endurance, burns more fat, you chose your own workouts, plus it keeps things fun and many other more!" – Luciana Del Mar
---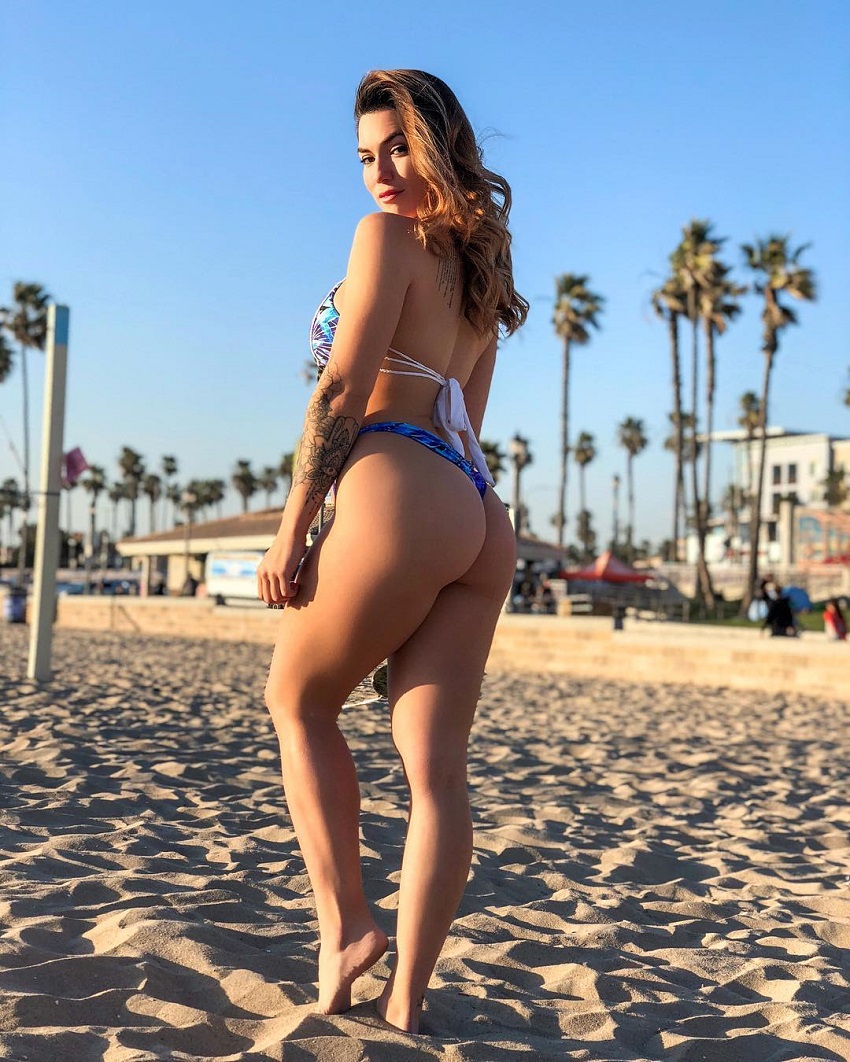 "Don't ever fear failure, focus on bettering yourself and having the presence of progress. Change anything that doesn't feed you with positive energy. Take care of your heart and mind and let that shine through you mentally and physically."
Nutrition
Keeping Things Simple
As with most fitness models, Luciana's diet consists of clean proteins, healthy fats, and complex carb sources with the occasional 'cheat meal' here and there.
Some of Luciana's top fat-burning and muscle building foods include;
Wild-caught Salmon
Lean Beef
Chicken Breasts
Avocados
Broccoli
Spinach
Sweet Potatoes
---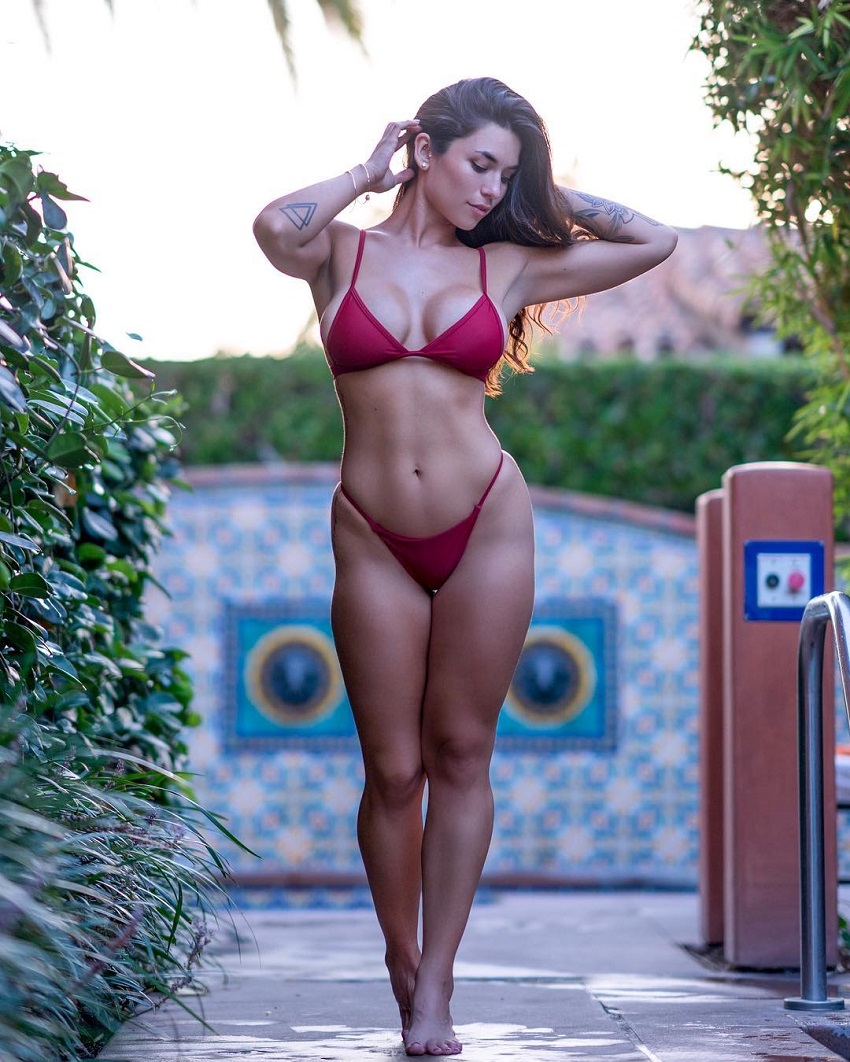 ---
Detoxification
While Luciana likes to keep her diet clean and healthy most of the time, there are occasions where she'll let loose and eat anything that she wants. This is her way of 'recharging the batteries.'
On the other hand, there are days where Luciana won't eat anything. Instead, she'll drink lemon water throughout the day to detoxify her body. This helps to maintain a good overall health, along with promoting fat loss.
---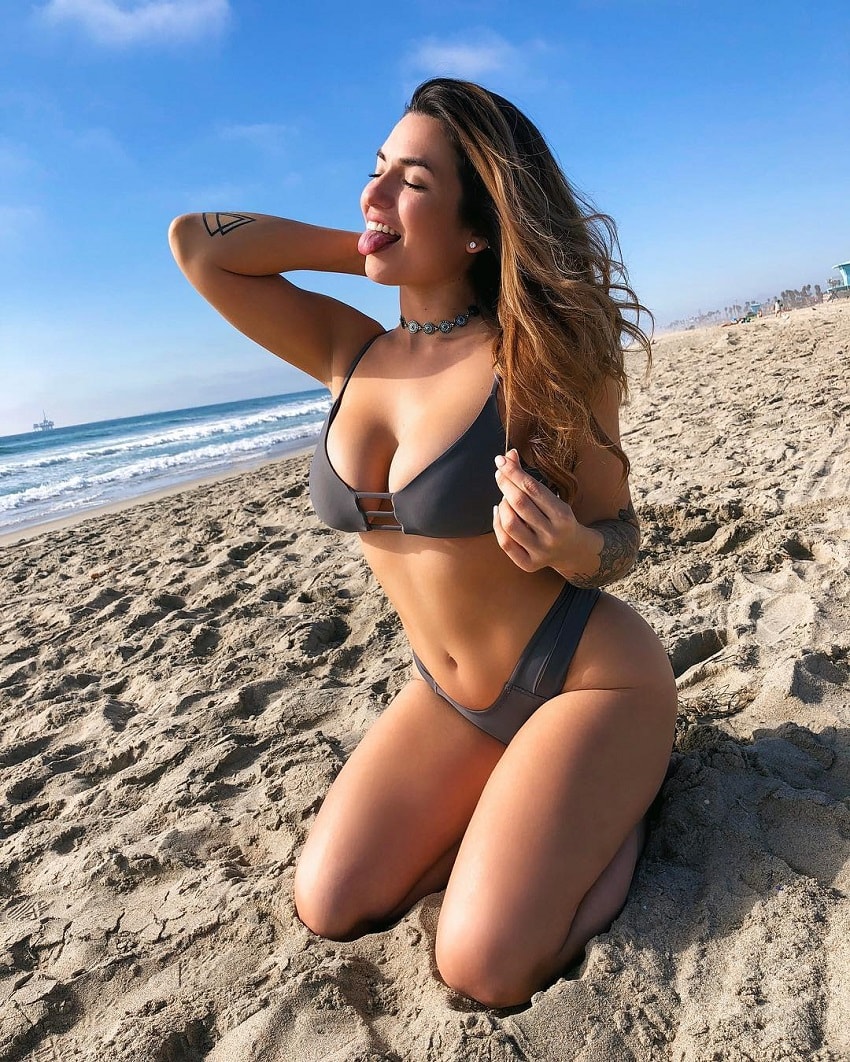 ---
Supplements Luciana Del Mar Takes
Luciana meets her nutrient requirements by eating whole foods. However, when she's on the go and doesn't have access to healthy foods, Luciana will take a few supplements. They are;
---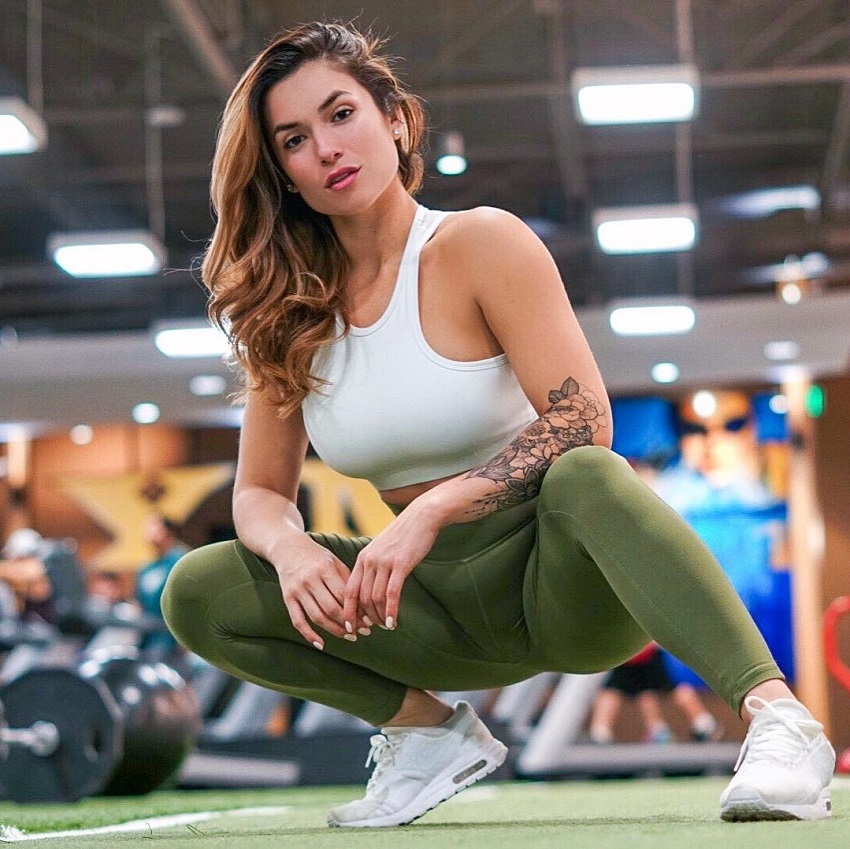 "Consistency shows value in whatever you're after. Focusing on a sustainable diet and a workout routine that brings progress and gains too. Always working on having the right balance to enjoy life and feel good mentally and physically!"
What we can learn from Luciana Del Mar
Luciana Del Mar has taught us to set our goals high, and work hard to reach them. Throughout the years, Luciana was able to build a physique that many people now look up to. It was all thanks to her work ethic and commitment to becoming the best version of herself.
What we can learn from Luciana Del Mar, is there's no secret to living a successful life. Consistency is key. Keep your eyes on 'the prize', and don't give up until you seize it – that's Luciana Del Mar's recipe for success.