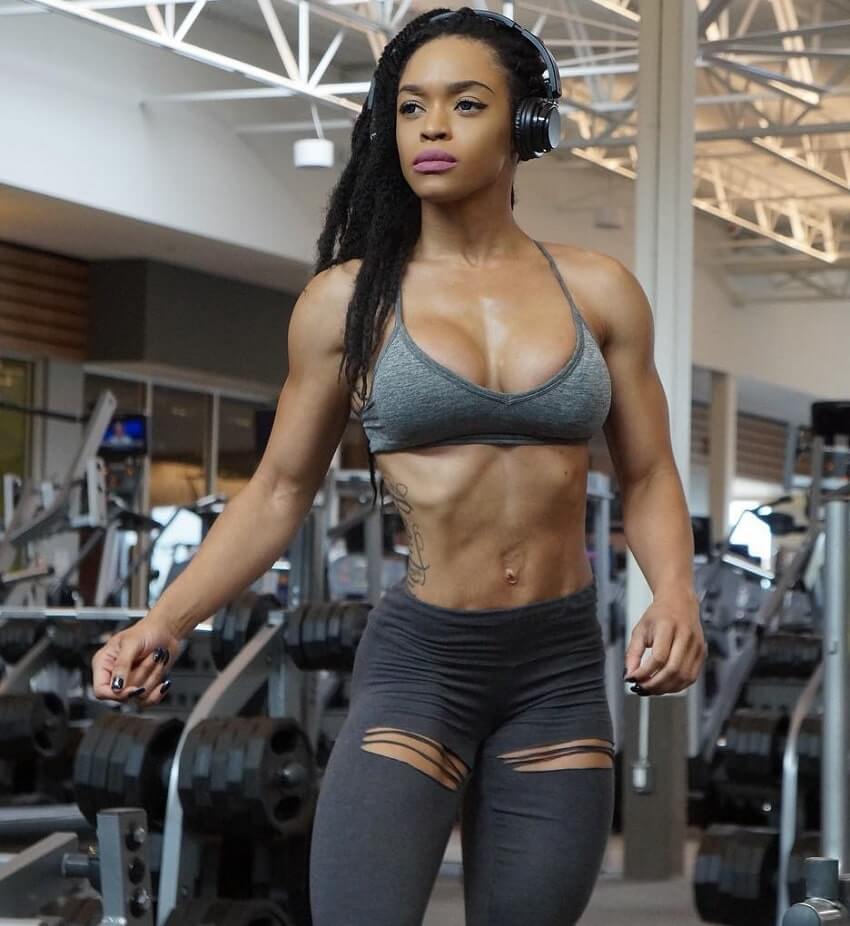 Lola Montez
Fitness Competitor, Model
Lola Montez is a Canadian IFBB Figure athlete and fitness model. Some of the shows Lola has won include the WBFF World Championships and Arnold Amateur.
Initially, though, Lola's only goal was to get back in shape after having two children.
However, the more Lola trained, the more her love for fitness grew – leading her to become a full-time competitor and inspiration for other female athletes who follow her.
"I wish to inspire other everyday fitness enthusiasts and athletes alike, by showing that you can have a strong attainable physique naturally and feel sexy while doing it!"
---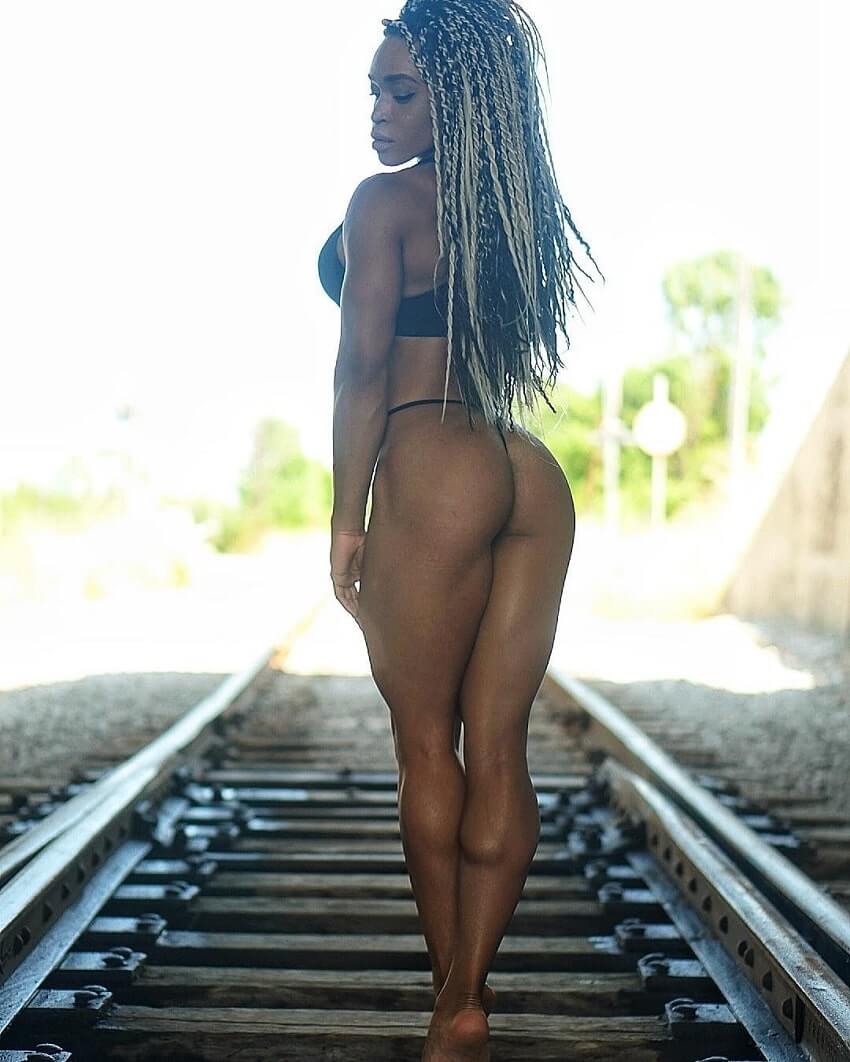 "Fitness has always been such a positive impact on my life after having my two boys, and truly is my ultimate passion."
Athlete Statistics
Full Name: Lola Montez
Nationality
Profession
Alias
Era
Canadian
Fitness Competitor, Model
fit_lolamontez
2010
| | |
| --- | --- |
| Nationality | Canadian |
| Profession | Fitness Competitor, Model |
| Alias | fit_lolamontez |
| Era | 2010 |
---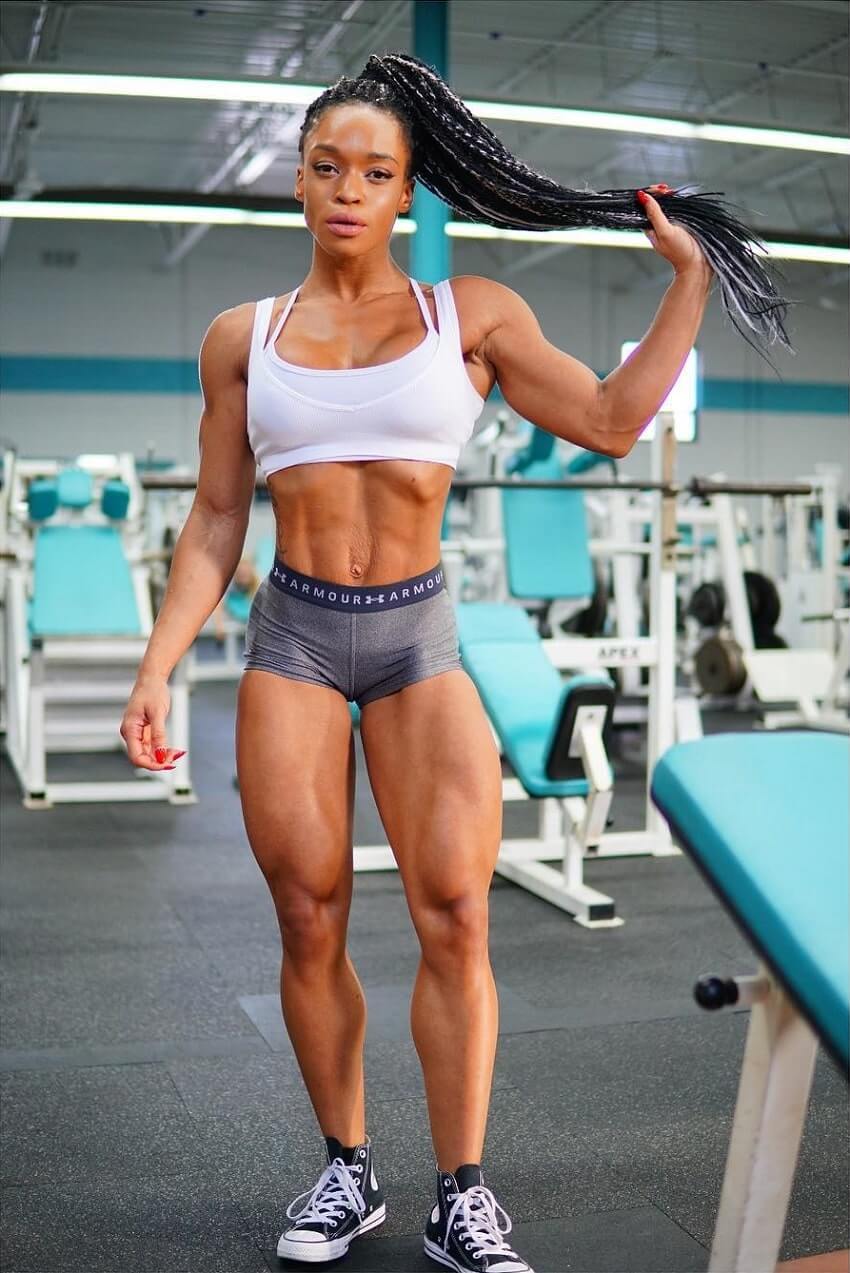 Accomplishments
Awards and Trophies
WBFF World Championships Toronto, 1st place
Arnold Amateur, Figure Class C, 1st place
IFBB Toronto Pro, Figure Class, 12th place
---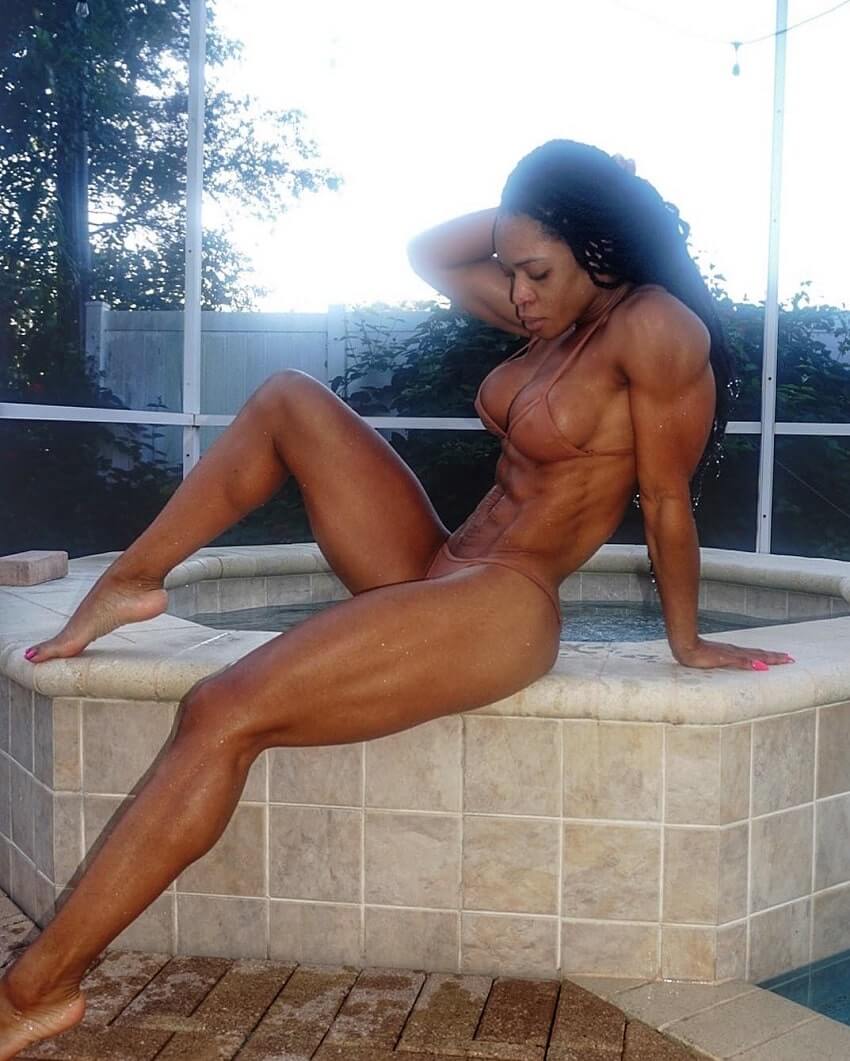 ---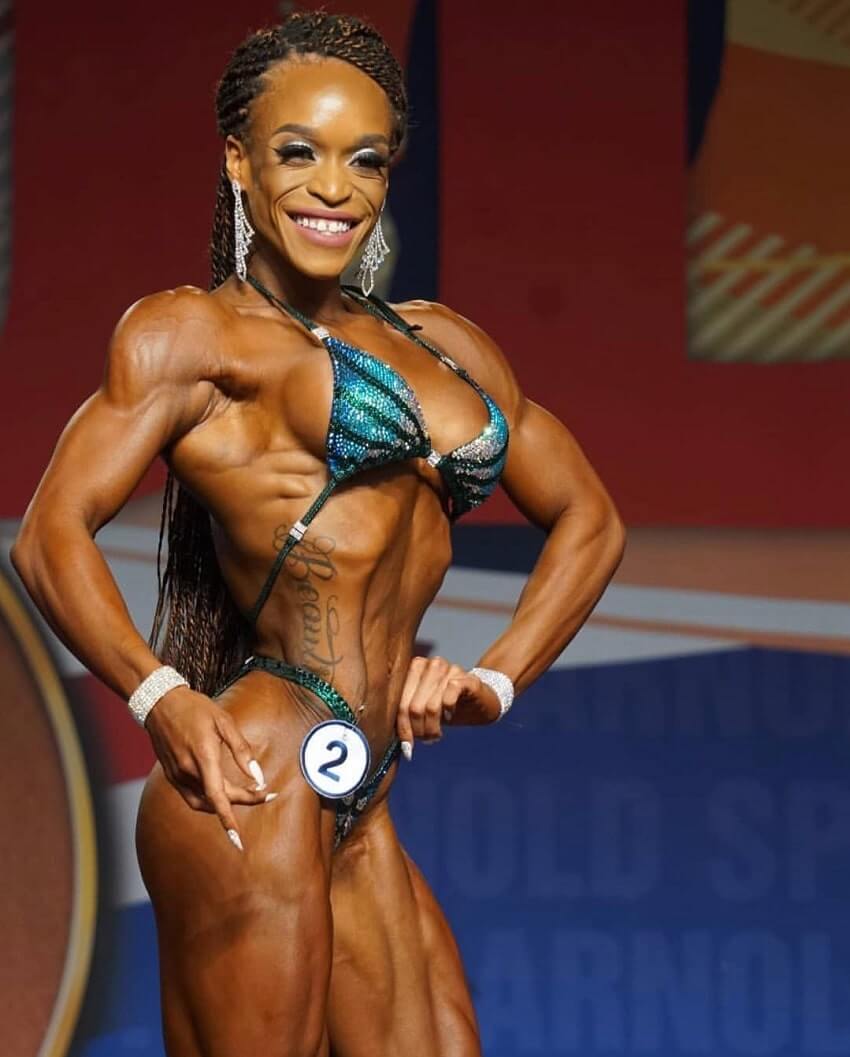 Training
Lola Montez trains 5-6 days per week to stay in shape for contests. She enjoys mixing cardio with weight training, along with stretching after workouts.
However, she doesn't always lift heavy; instead, making every rep count by having perfect form.
Training Legs
Regardless of which body part she trains, Lola likes to add a few sets of leg exercises to every workout. In her words;
"I make sure to get at least one leg exercise in, no matter what body part I'm doing. Whether that's at the beginning or end of that day. I just want to keep those legs working." – Lola Montez
Back Workout
Weighed Pull-Ups, 3-4 sets of 8-12 reps
Cable Rows, 3-4 sets of 8-12 reps
Underhand Grip Lat Pulldowns, 3-4 sets of 8-12 reps
Kneeling Dual Pulley Pulldowns, 3-4 sets of 8-12 reps
Superset:

Machine Lat Pulldowns, 3 sets of 10 reps
Machine Lat Rows, 3 sets of 10 reps

Standing Cable Lat Pushdowns, 3 sets of 10-12 reps
---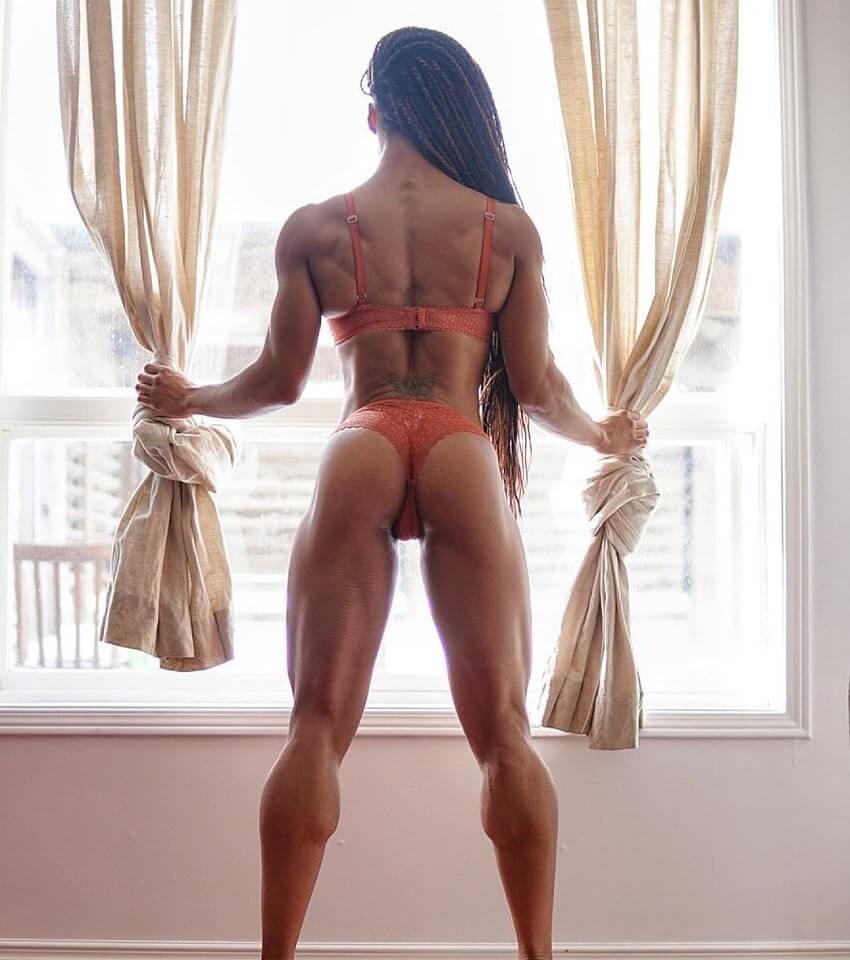 Nutrition
As a professional athlete, Lola is aware of the role that diet plays in her success.
She rarely ever 'cheats' and eats clean foods all-year-round. This allows her to quickly prepare for competitions.
Sometimes, when Lola wants to gain more muscle, she'll increase her calories but will never sacrifice the quality of her food.
With that said, Lola doesn't think everyone should follow a restricted diet. She suggests that people who don't compete should enjoy a relaxed lifestyle, and treat themselves from time to time.
---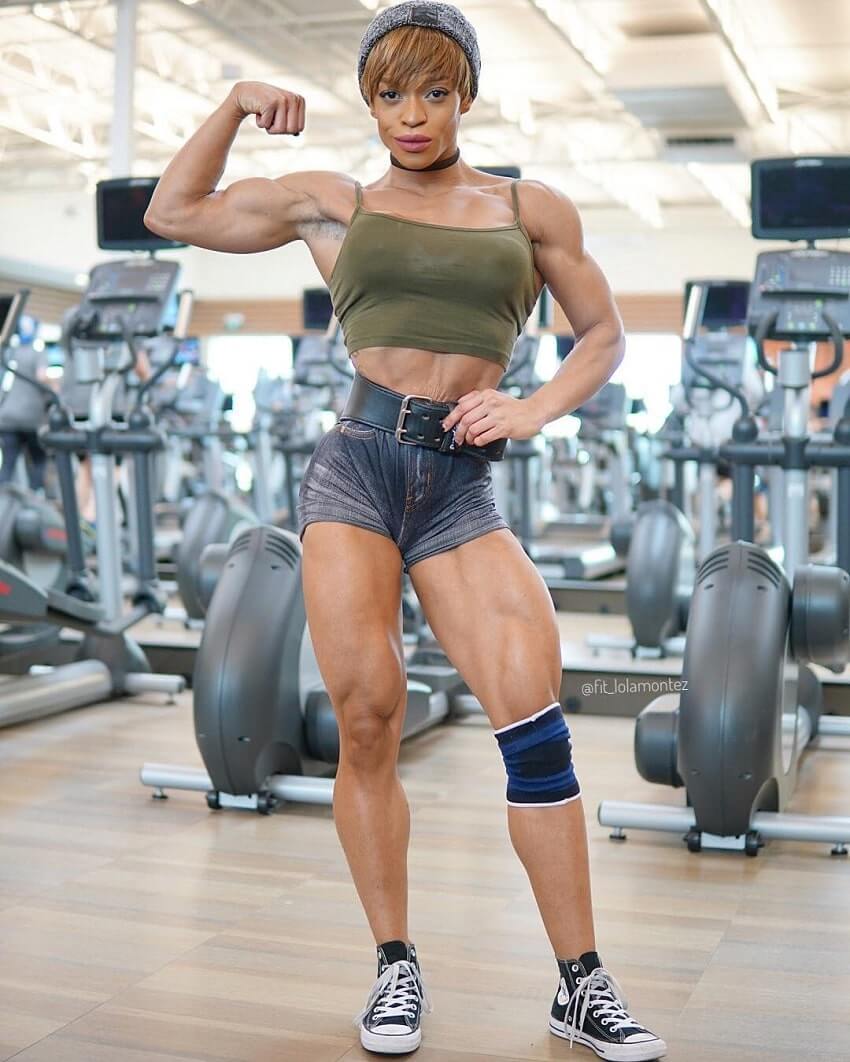 ---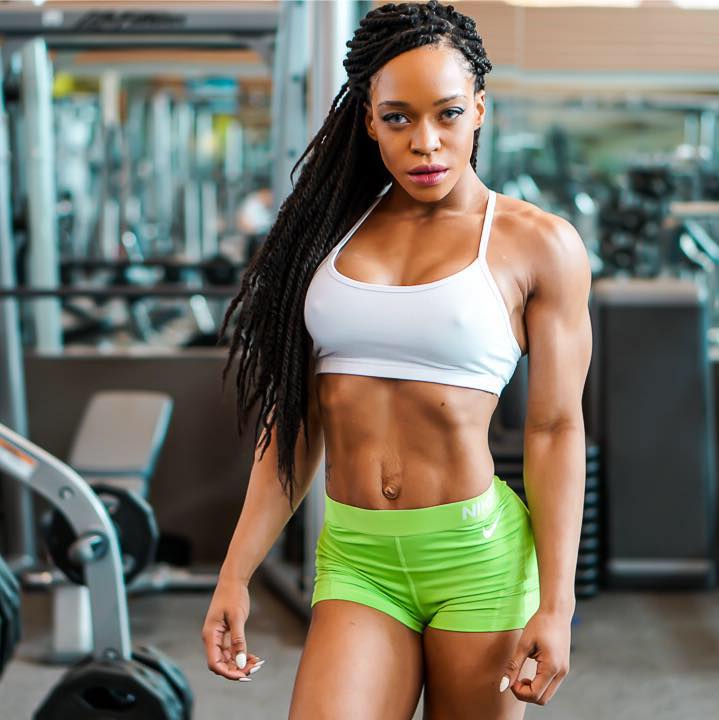 What we can learn from Lola Montez
Through weightlifting, Lola Montez has discovered her passion for fitness and competitions.
The main lesson she's taught us is this: if you're unhappy with your situation, start taking action today so you can have a better life 'tomorrow'.