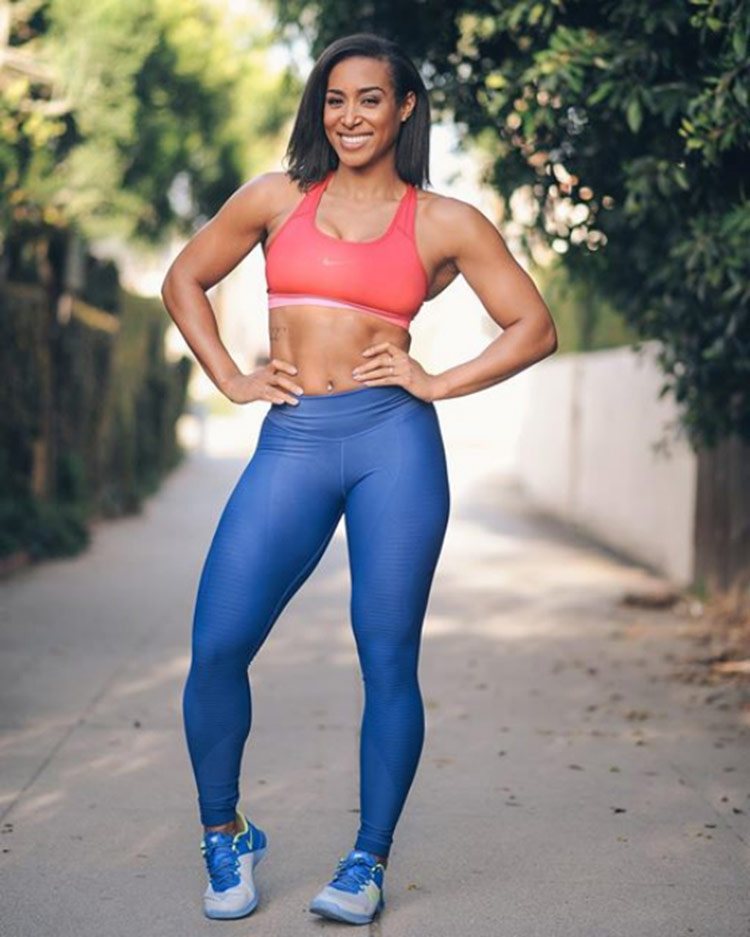 Lita Lewis
Fitness Model, Competitor, Personal trainer
Australian born Lita Lewis is a fitness model, personal trainer, and promoter of being "Thick and Fit." She first started her fitness journey when she was only 5 years old through athletics, football, and track & field.
However, the self proclaimed "tomboy" lost interest with fitness, and her health, after going through a bad break-up. These difficult times affected her overall well-being to a point where she couldn't recognize her own face in the mirror.
This forced Lita to change her life around – with a new found energy, she entered the gym and created a powerful body, and mind.
Since the beginning of her journey into fitness, she's become a leading role model for women everywhere who struggle with finding the balance between fitness, and health. She continues to promote her philosophy throughout the world on social media and personal training. Lita is the epitome of a "Strong and Fit" athlete.
---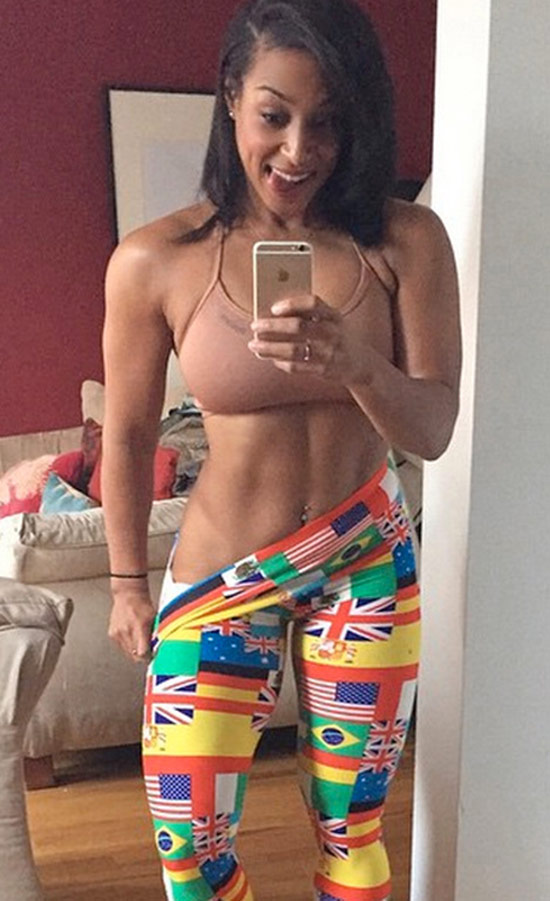 Athlete Statistics
Full Name: Lita Lewis
Weight
Height
Bust
Hips
145 - 155lbs (65.8 - 70.3kg)
5'5" (165cm)
34"
38"
Waist
Nationality
Profession
25"
Australian/American
Fitness Model, Competitor, Personal trainer
Era
2010
| | |
| --- | --- |
| Weight | 145 - 155lbs (65.8 - 70.3kg) |
| Height | 5'5" (165cm) |
| Bust | 34" |
| Hips | 38" |
| Waist | 25" |
| Nationality | Australian/American |
| Profession | Fitness Model, Competitor, Personal trainer |
| Era | 2010 |
---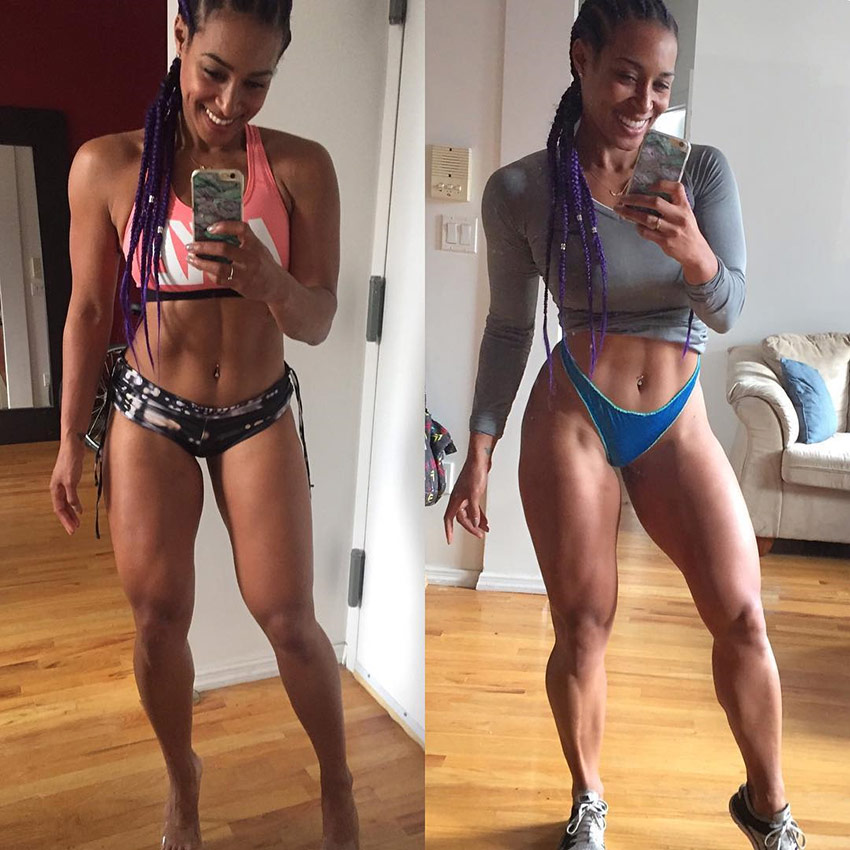 ---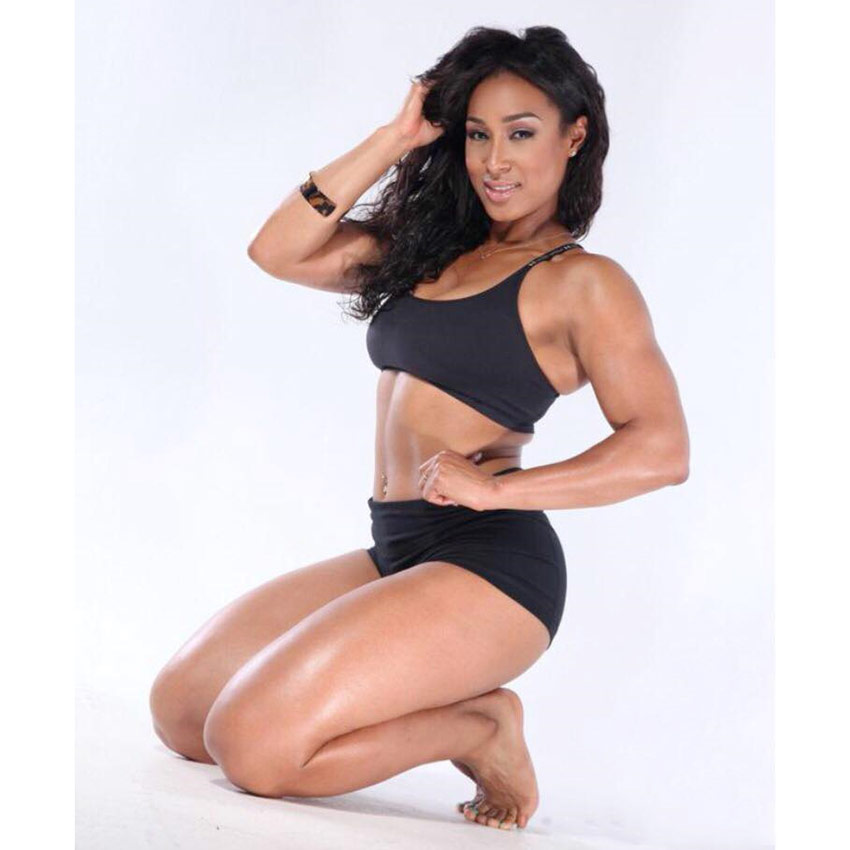 Biography
Early Years
Lita Lewis was born and Raised in Los Angeles. She's the oldest of three siblings, and was raised by her parents to become a role model for her younger sisters.
Lita started to become interested in fitness when she was 5 years old after her mother put her into an athletics club which was mixed with both boys and girls. She also enjoyed playing football and other physical sports which helped her to explore her competitive nature, and as Lita said, "I was a bit of a tomboy."
Fitness Motivation
Even though Lita spent a lot of her life being active and healthy, her health started to deteriorate when she suffered from a bad break-up. After months of not eating, and spiraling into depression, Lita started to realize something was seriously wrong.
"After the relationship ended, it was a very unhealthy time. Now, in hindsight, I can look back and say that I did suffer from a deep depression. Life kind of felt not worth living. I found myself acting more like a robot. I would wake up, I would go to work, I would come home, and I would go to sleep. I would barely eat, and I would barely exist. I dropped a whole lot of weight in a short amount of time. Over three to four months I dropped close to 30 pounds"
After waking up one morning and not recognizing the person staring back in the mirror, she then knew that things had gotten out of hand. As Lita said; "I slumped to the ground and started weeping and crying. I thought to myself…'It's time to move back to Australia.'"
---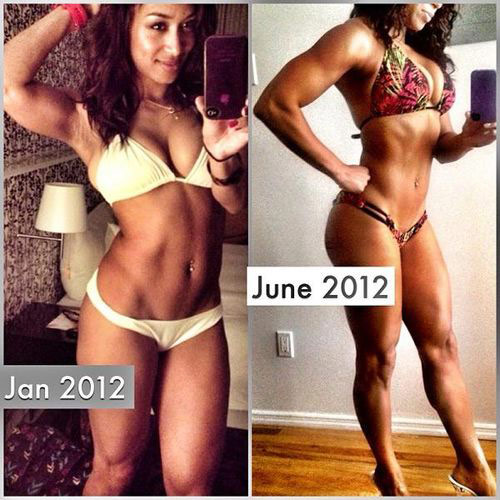 Lita Lewis before and after.
---
Returning To Australia
Upon returning to Australia, she started thinking of ways to get healthy and fit again. Her first thoughts were to start taking part in track and field again like she did when she was younger, but instead, she decided to go to the gym. It was at this point in her very first gym session after her difficulties that she gave it everything she had.
Lita described how she felt after her first session, was like a realization of everything that had been missing form her life previously, such as good food, exercise, and feeling her body again. Lita said:
"I remember giving that workout everything I had. I was in the gym for three to four hours going HAM, looking stupid. But it was after that workout, I remember showering and going, 'Oh my gosh, I'm hungry.' I hadn't been hungry and had an appetite for months so I remember going out and eating like I was feasting for five men and eating really good food."
Competing Transformation
After changing her approach to fitness, and the way she felt about her situation, Lita decided to give competitive figure modeling a shot in May of 2011. However, before this point, Lita was never seriously into bodybuilding, but she says it took her only one year to get "stage ready." She uses her own transformation as a motivation for other people who would also like to start their own journey into fitness, saying;"if I can do it then others can too." 
Thick Fitness
After her rise to fame through the use of social media, and taking part in fitness competitions, Lita had the opportunity to spread her message about creating a balanced approach to health over appearance.
She says she doesn't advocate fitness programs, or diets, that cause people to become skinny and possible created eating disorders in the process. She much prefers to carry muscle and build speed, power, and strength alongside overall health, this is one of the reasons she became so poplar.
During her rise to fame in the fitness industry, she's become a personal trainer and a beacon of hope for people everywhere. She can often be found giving fitness classes in parks to large groups of people where she educates them on the importance of "strength over skinny." This is the message that she continues to spread daily, inspiring others to do the same.
---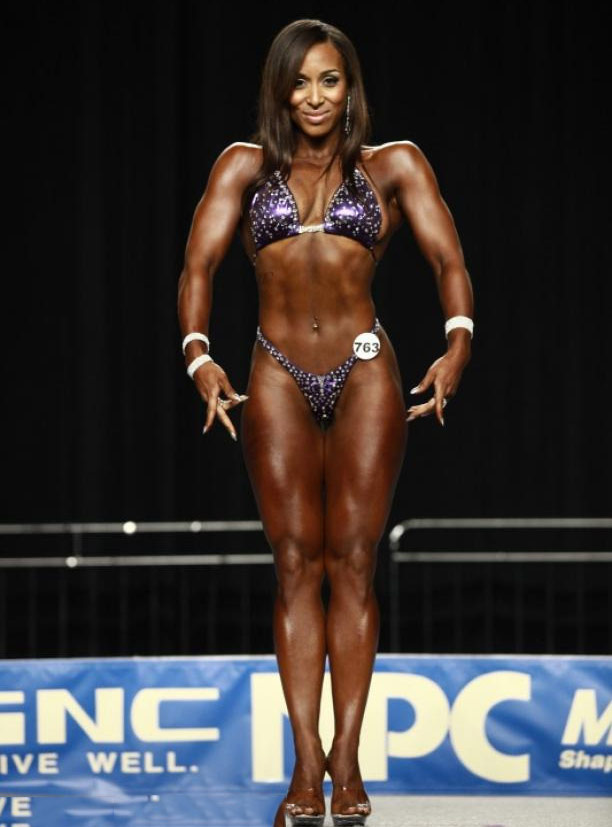 ---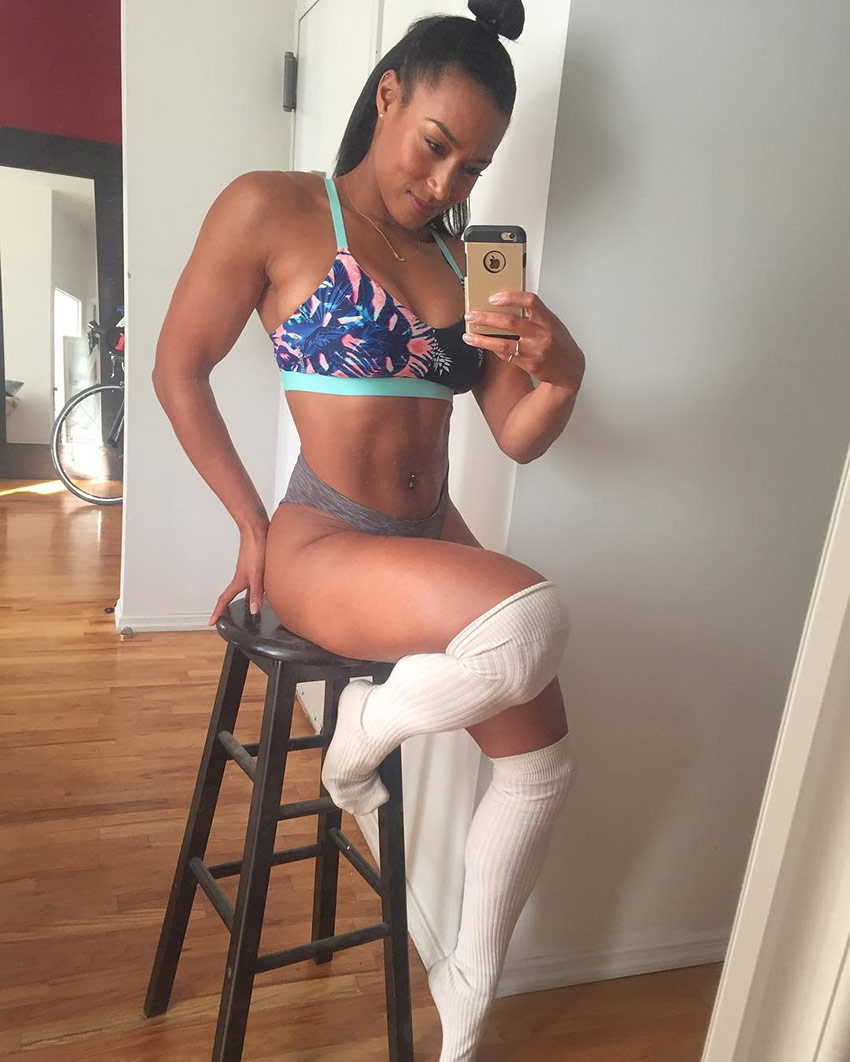 ---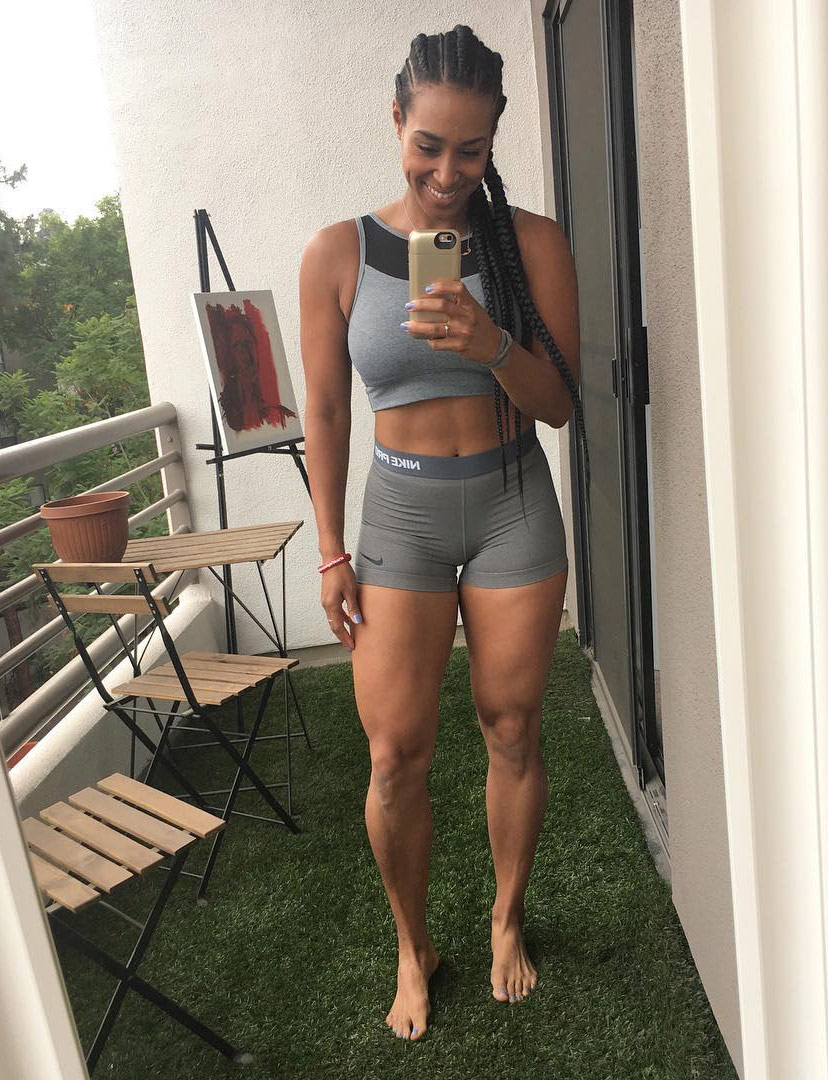 Nutrition
Protein Post Workout
Lita, like most professional fitness models advocates eating lots of healthy protein after intense weight training workouts to ensure the body recovers in quickly. As Lita says:
"I would suggest protein post strength training. Essentially, when you're working out the muscles and you're doing all the strength training, you have to consider the muscles and what it's doing is breaking down the fibers."
She continues:"You're tearing the muscle up when you're doing strength training. So what you want to do, and this is recommended 20 to 30 minutes after your workout, you want to feed those muscles protein so the muscles have something to feed off of. That will help with your strength and it also helps build lean muscle."
Green Juices
Lita is also a fan of using green juices, especially after cardio sessions, as she says the need for large amounts of protein are not necessarily required for her body to recover. Instead, she'll use a smoothie to replenish lost nutrients after cardio.
"If you've just done a whole bunch of cardio and not really torn up the muscle fibers like I explained, personally, I would go out and get a green juice. Spinach, kale, apple, celery. Something that's nice and healthy that might replenish all the electrolytes I just lost. Something with natural sugars. Maybe I'd choose an all berry shake."
She says it's vital to replenish the body regardless, so the body's "metabolism has something to feed off." As Lita says: "I consider the metabolism a fire: The more you throw on the fire, the faster and more efficiently it burns. So because after exercise you really exerted yourself, throw something on that fire so it's burning and stronger and faster."
---
Editor's Tip

Inspired to reach your maximum potential like Lita? Read our comprehensive guide on how fat burner supplements can really up your game!

---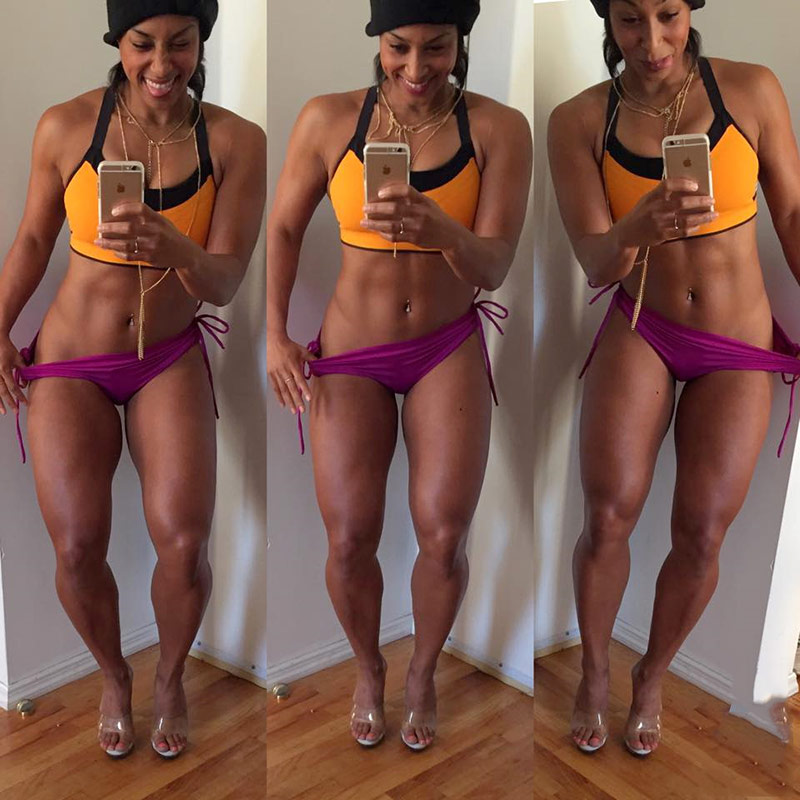 ---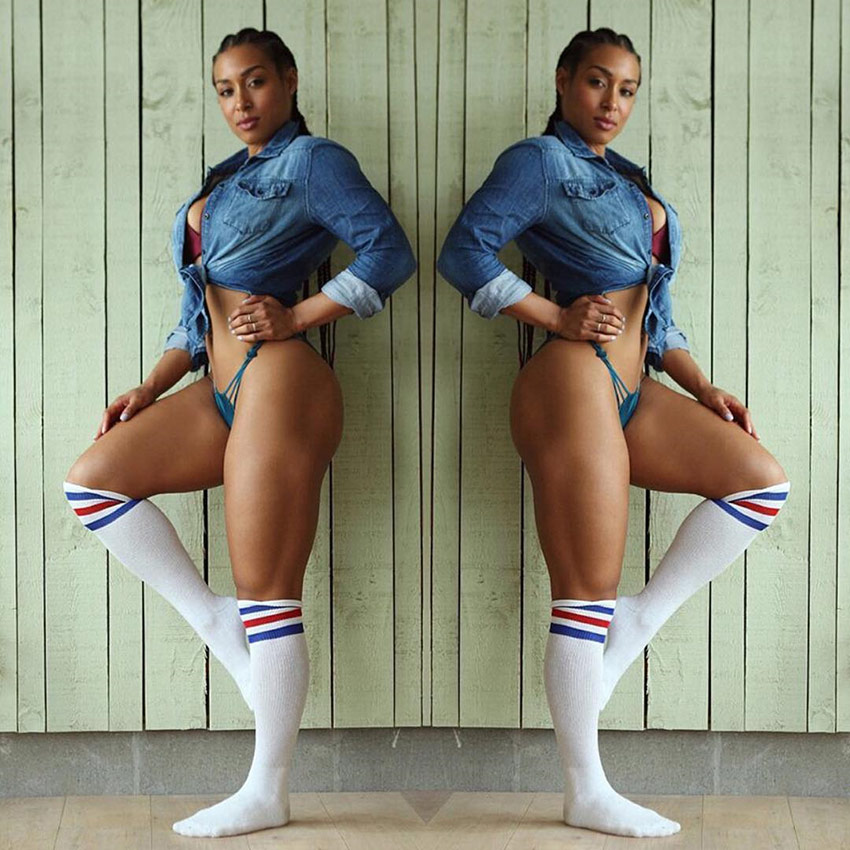 What we can learn from Lita Lewis
One simple thing we can learn form Lita Lewis is to not sacrifice our health over trying to look "skinny". Lita learned the hard way when she lost serious amounts of weight due to depression, which resulted in a 360° transformation.
Since adopting a more healthier approach to fitness, body image, and life. Lita has since become an inspiration for people everywhere who also battle through similar circumstances of their own, and who are looking for motivation to change their lives for the best. If you follow in Lita's footsteps and find inspiration in her story, you too can achieve your own greatness.