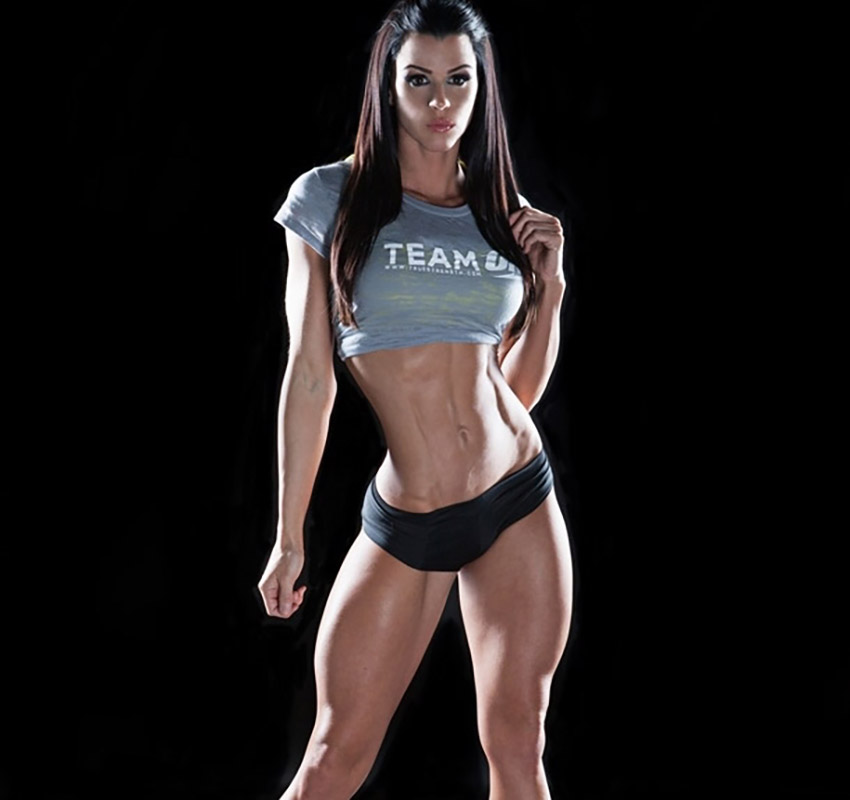 Lindsey Renee
Bodybuilder, Fitness Model
Born and raised in Jacksonville, Florida, Lindsey's always had a passion for fitness. However, it wasn't until her mother's illness which motivated her to pursue her dreams further than just a healthy hobby.
Lindsey has become a spokesperson, popular fitness model and elite athlete in the demanding world of competitive fitness modeling.
Continuing her love for fitness, she remains on the top spot in the NCP division and throughout the fitness worlds.
This is her story:
---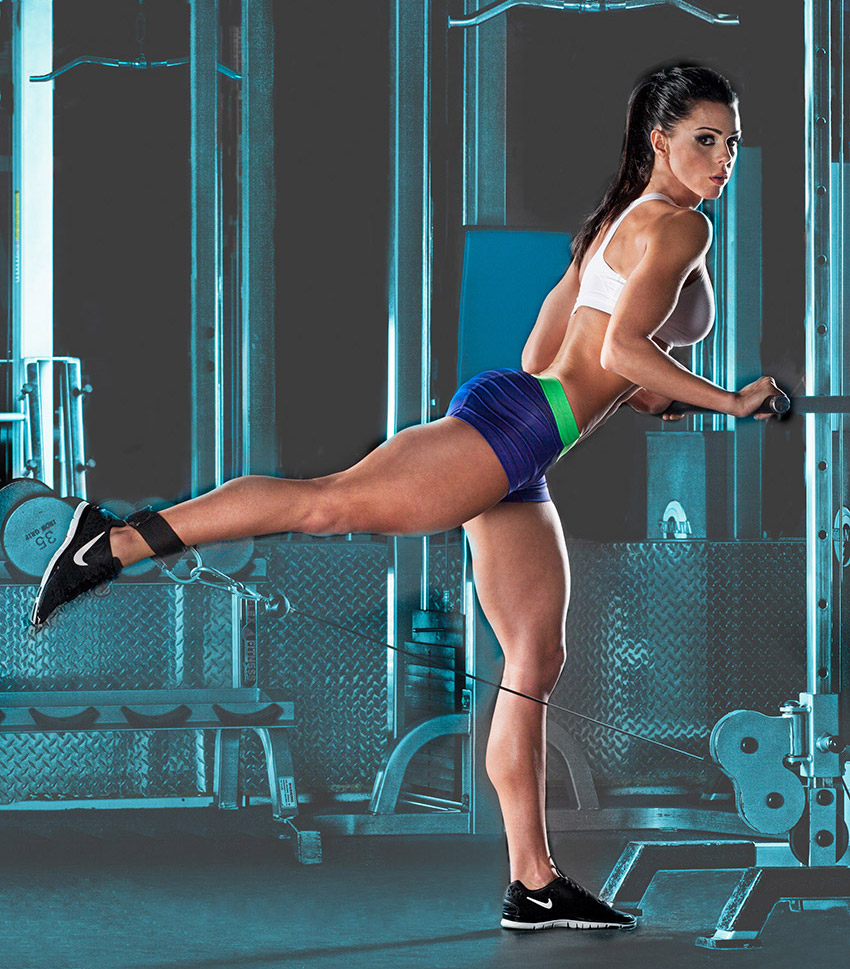 Athlete Statistics
Full Name: Lindsey Renee
Weight
Height
Nationality
Profession
115 - 125lbs (52.2 - 56.7kg)
5'6" (167.5cm)
American
Bodybuilder, Fitness Model
Era
2010
| | |
| --- | --- |
| Weight | 115 - 125lbs (52.2 - 56.7kg) |
| Height | 5'6" (167.5cm) |
| Nationality | American |
| Profession | Bodybuilder, Fitness Model |
| Era | 2010 |
---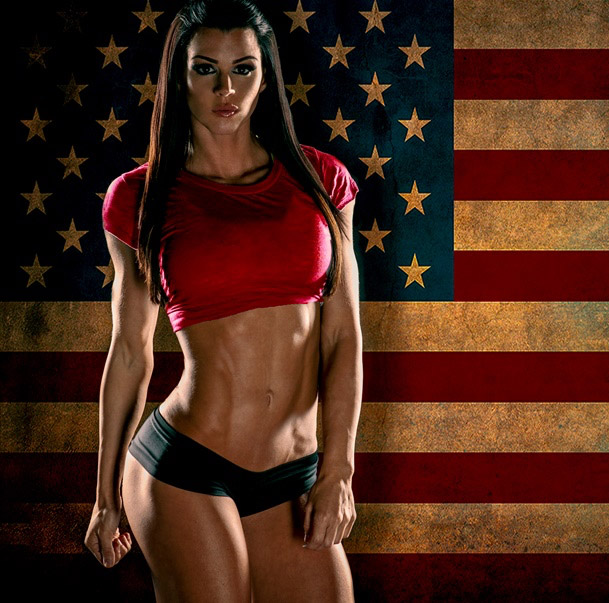 Accomplishments
2nd place NCP Dexter Jackson 2012
---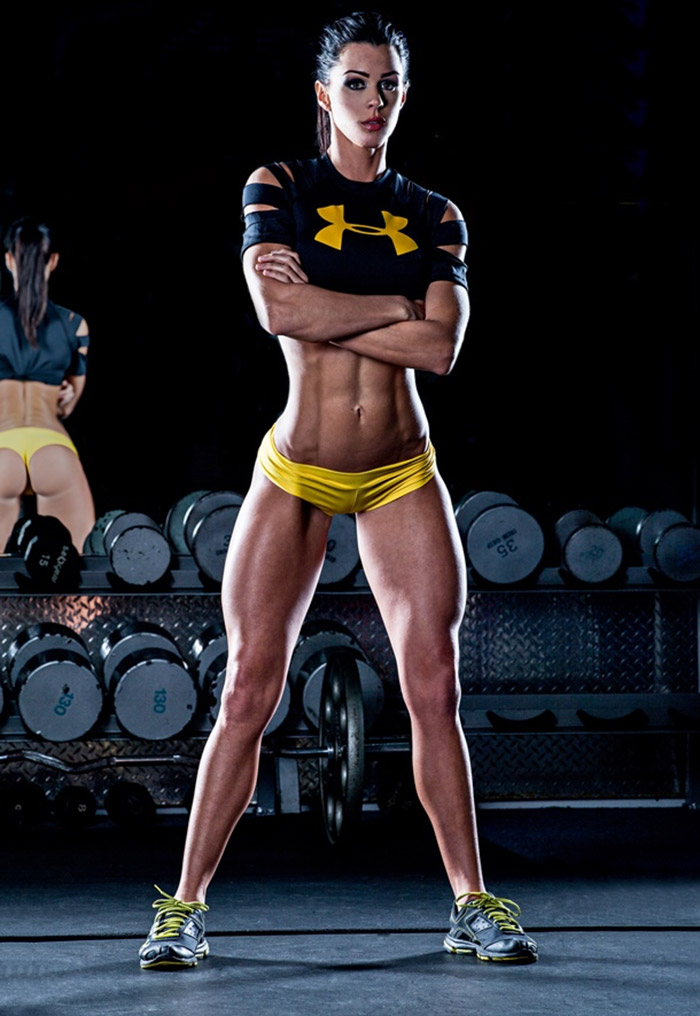 Biography
Early Years
Lindsey Renee grew up in Jacksonville, Florida. As a child, she was always active playing a number of sports such as softball, basketball, volleyball and competitive cheerleading.
Later on in life, moving into her adult years, Lindsey packed up and moved to Miami Florida and pursued her love for fitness by going to the gym and eating clean. Fitness was always a passion for Lindsey.
However, fitness, eating clean and working out was not enough for Lindsey, she "had an itch". She wanted to take her love for fitness to a whole new level.
 Competing In The NCP
Being competitive by nature, she wanted to push herself further than she'd done before. She set her sights on fitness modeling competitions for the NPC. She hired a trainer and went to work.
"That was all it took, I was hooked! I walked onto the stage and knew my sweat and hard work paid off. I placed 2nd at the Dexter Jackson Classic."
"I was stoked!" says Lindsey, "The definition and muscle appeared in all the right places. I placed 2nd at the Dexter Jackson in March 2012" she continues.
Lindsey's Life Now
Lindsey now continues to work harder and come back stronger each year working towards competitions in the IFBB for her Pro card while helping others to live a healthier life as a personal trainer, it's clear to see by the way Lindsey trains, eats, and talks, she has a lifelong passion for fitness.
---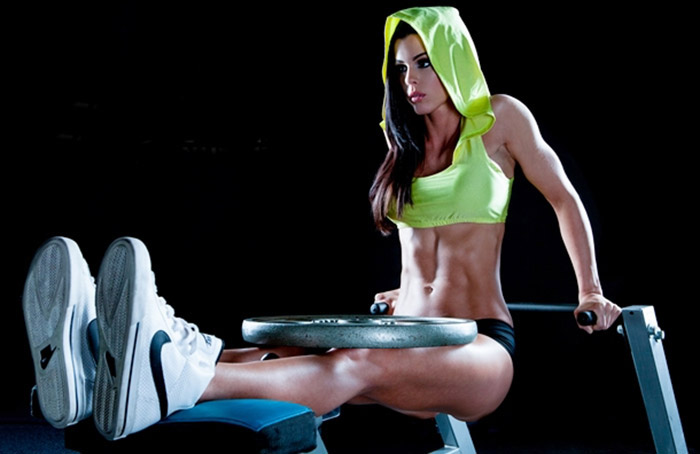 "If you want something bad enough, you have to make time for it, no matter the circumstances."
Training
Balancing A Busy Schedule
Lindsey doesn't work and train like most people, she works as a cocktail waitress by night and trains by day.
Starting work at 10:00pm and finishing at 06:00am she finishes her shift by doing 30 minutes of cardio, then goes to bed around 07:00am.
Waking up at 14:00, Lindsey grabs her gym kit and heads out the door for another session before starting the night shift all over again.
Lindsey's Training Week
Monday: Chest/Biceps/Shoulders/Abs
Chest Press 3×12
Dumbbell Fly's 3×10
Cable Cross Overs 3×10
Barbell Curls 3×12
Dumbbell Hammer Curls 3×10
Alternating Dumbbell Curls 3×12
Side Lateral Raises 3×10
Front Shoulder Raises 3×10
Arnold Press 3×12
Leg Raises (on the bench) 3×15
Stability Ball Crunches 3×15
Oblique Stability Ball Crunches 3×15
Kneeling Cable Crunches 3×20
Tuesday: Legs/cardio
Smith Machine Squats 3×8
Smith Machine Sumo Squats 3×8
2 minutes of Lunges on the Treadmill
Leg Press 3×15
Seated Leg Curl 3×20
Deadlifts 3×15
Dumbbell Lunges 3×20
Leg Extensions 3×15
Hack Squats 3×15
Leg Press (close feet) 3×15
Thursday: Back/Triceps
Overhead Lat Pushdown 3×10
Lat Pull Downs 3×10
Seated Machine Rows 3×12
Seated Cable Rows 3×12
Reverse Grip Bent Over Rows 3×10
French Press 3×12
Skull Crushers 3×10
Reverse Grip Tricep Pushdowns 3×12
Tricep Cable Extensions with Rope 3×12
Friday: Legs/Shoulders/Abs
Leg Press 4×12
Smith Machine Squats 4×10
Leg Curls 4×15
Leg Extensions 4×15
Side Lateral Raises 3×12
Front Shoulder Raises 3×10
Dumbbell Posterior Deltoid Raises 3×15
Dumbbell Shrugs 3×15
Seated Dumbbell Press 3×12
Cable Crunches 4×20
V – Ups 3×15
Bicycle Crunches 4×12 (each side)
Leg Raises on Bench 3×15
Cardio: 30 minutes Stair Masters after each session.
HIIT
When she's not doing cardio for 30 minutes after each working shift at 6am, she also likes to use HIIT which, Lindsey says, is great for cutting.
She will never do the same cardio session two days in a row, Lindsey says it's always good to keep the body guessing.
---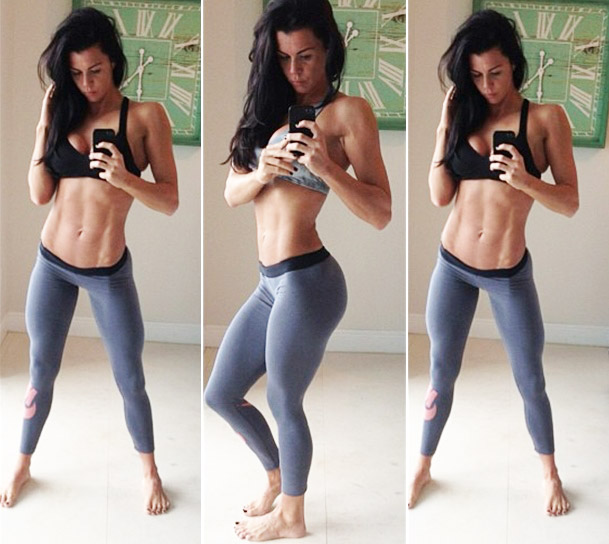 Nutrition
Living a hectic and busy lifestyle, it's important for Lindsey to keep on top of her diet. She'll prep all of her meals in advance to make sure she stays on track.
Lindsey will rotate carbs as two low days, one medium day, and then finishes off with a high day to refeed the body of essential nutrients.
Lindsey's Diet
Meal 1: 4 Egg Whites, 10 pieces of Asparagus & 2 oz. Sweet Potato
Meal 2: 4 oz. Turkey Breast & 10 pieces of Asparagus
Meal 3: 3 oz. Lean Red Meat, 2 tbsp. of Red Rice, 3 oz. of Brussels Sprouts, 1 cup of Spinach with Olive Oil & Balsamic Vinegar
Meal 4: 3 oz. Chicken Breast, 2 oz. Sweet Potato & 2 cups of Green Salad
Meal 5: 4 oz. Orange Roughy, 1/2 cup Broccoli & 5 pieces of asparagus
Meal 6: Plain Microwave Popcorn & Platinum Hydro Whey Protein Powder
---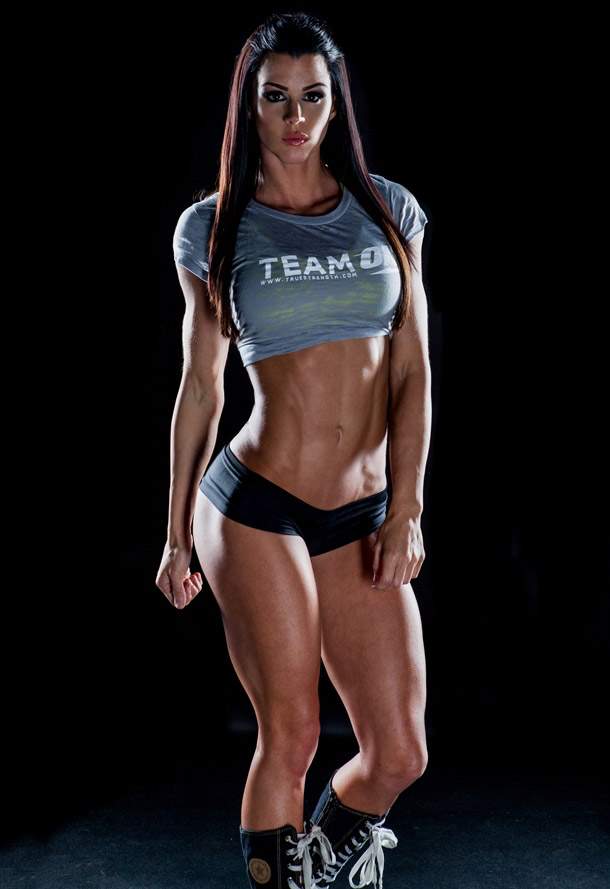 "My mom motivates me daily to get up and take full potential of my physical and mental abilities. I'm allowing her to live through me as I continue on this journey. She is the fuel to my fire."
Idols and Influences
Finding Inspiration
Lindsey's motivation and will to succeed stems from her mother. Her mother was diagnosed with Leukaemia when she was only 10 years old.
Fighting for 18 years and never giving up, even with two bone marrow transplants and two hip replacements and a shoulder replacement along with a lung transplant. This motivated Lindsey to work hard towards her goals and never to waste a second.
Her mother defied everyone by living 10 years beyond what the doctors predicted. Her fight to get up and take one step further than the next day showed her daughter how to keep moving forward and never give up, no matter what the circumstances.
"During her recovery, she taught my younger brother and I the importance of health. My mother touched more lives than I can count. The doctors scheduled her physical therapy sessions around patients who needed motivation to keep going."
---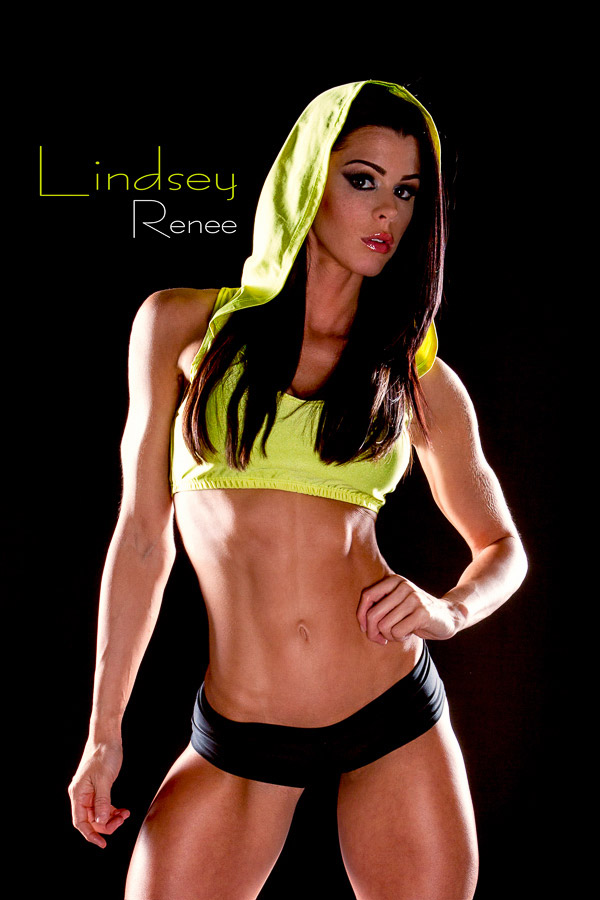 "I am the one with the paintbrush. I'm the creator of my final vision."
What we can learn from Lindsey Renee
What we can learn from Lindsey is that no matter how busy or difficult our work-life timetables are, she still makes time to train, eat and sleep, the right way, every day.
Taking inspiration from her mother's commitment and strength to push forward against the odds has given Lindsey the inner strength to go trough all life's obstacles.
With the same drive and determination to create a healthier life like Lindsey's, you too can achieve greatness.