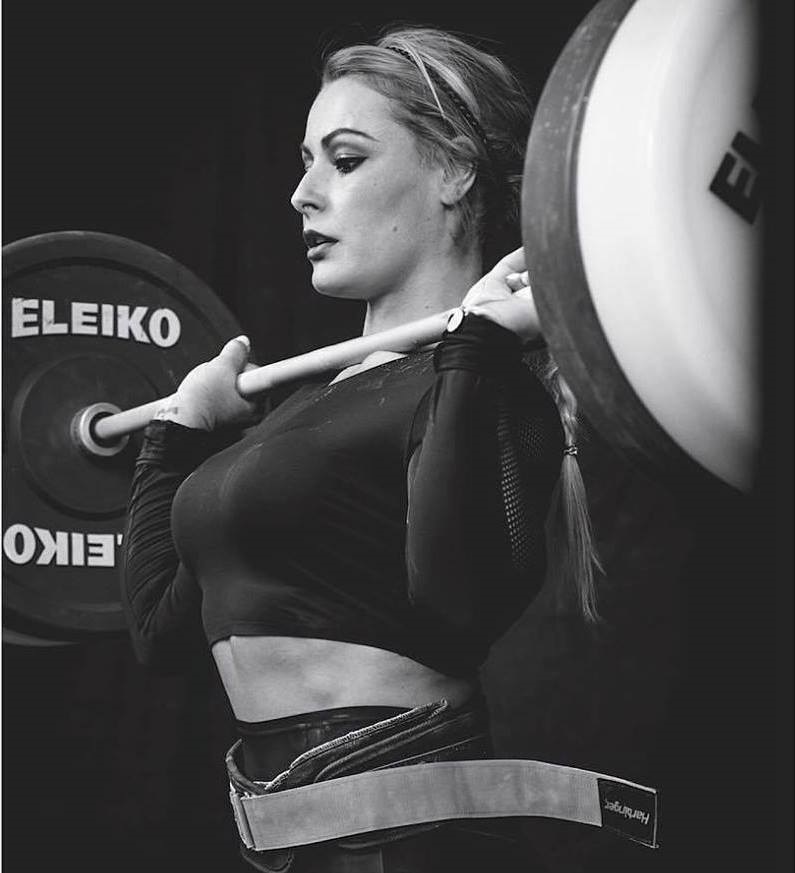 Lidia Valentin Perez
Olympic Weightlifter
Lidia Valentin Perez is an accomplished Olympic weightlifter from Spain. She has numerous gold medals under her belt, including the 2012 London Olympics, 2014 European Championships, and 2018 World Weightlifting Championships.
Growing up, Lidia enjoyed playing sports. When she wasn't in school, she spent time competing in athletics and basketball. One day, when she was 11 years old, Lidia met a weightlifting coach who offered to train her.
Although reluctant at first, Lidia decided to give weightlifting a try – she's never looked back since.
This is her story:
---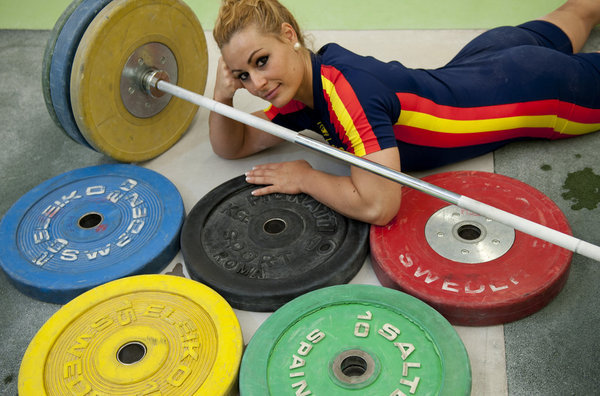 Athlete Statistics
Full Name: Lidia Valentín Pérez
Weight
Height
Age
Date of Birth
155 - 165lbs (70.3 - 74.8kg)
5'7" (170cm)
38
February 10, 1985
Nationality
Profession
Era
Spanish
Olympic Weightlifter
2010
| | |
| --- | --- |
| Weight | 155 - 165lbs (70.3 - 74.8kg) |
| Height | 5'7" (170cm) |
| Age | 38 |
| Date of Birth | February 10, 1985 |
| Nationality | Spanish |
| Profession | Olympic Weightlifter |
| Era | 2010 |
---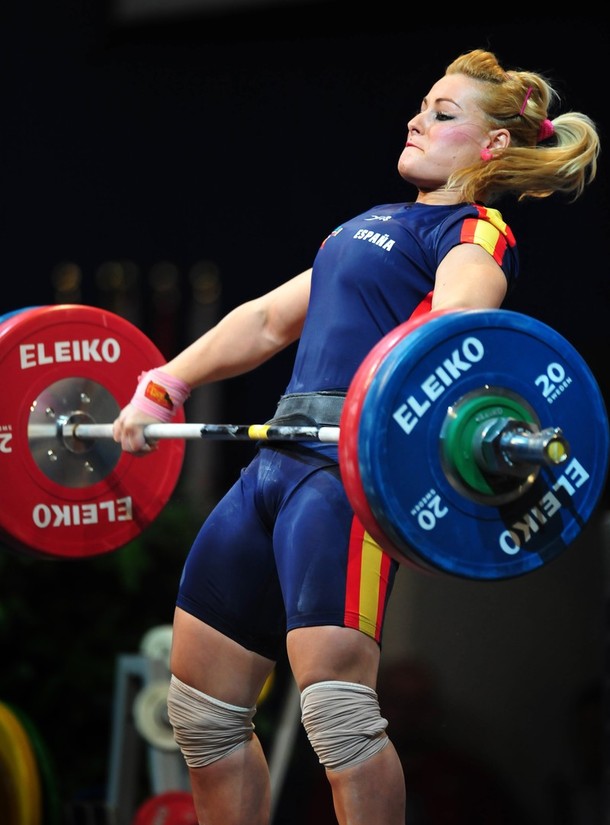 Accomplishments
Personal Bests
Snatch: 124 kg (273lbs) – 2014 in Almaty, Kazakhstan
Clean & Jerk: 147 kg (324lbs) – 2014 in Tel Aviv, Israel
Total: 268 kg (591lbs) – 2014 in Tel Aviv, Israel
Medal History
Representing Spain
Olympic Games

2012 London

–75 kg

2008 Beijing

–75 kg

2016 Rio

–75 kg
World Championships

2017 Anaheim

–75 kg

2018 Ashgabat

–81 kg

2013 Wrocław

–75 kg
European Championships

2014 Tel Aviv

–75 kg

2015 Tbilisi

–75 kg

2017 Split

–75 kg

2018 Bucharest

–75 kg

2008 Lignano

–75 kg

2012 Antalya

–75 kg

2013 Tirana

–75 kg

2007 Strasbourg

–75 kg

2009 Bucharest

–75 kg

2011 Kazan

–75 kg
Mediterranean Games

2013 Mersin

-75kg

2018 Tarragona

-75 kg
---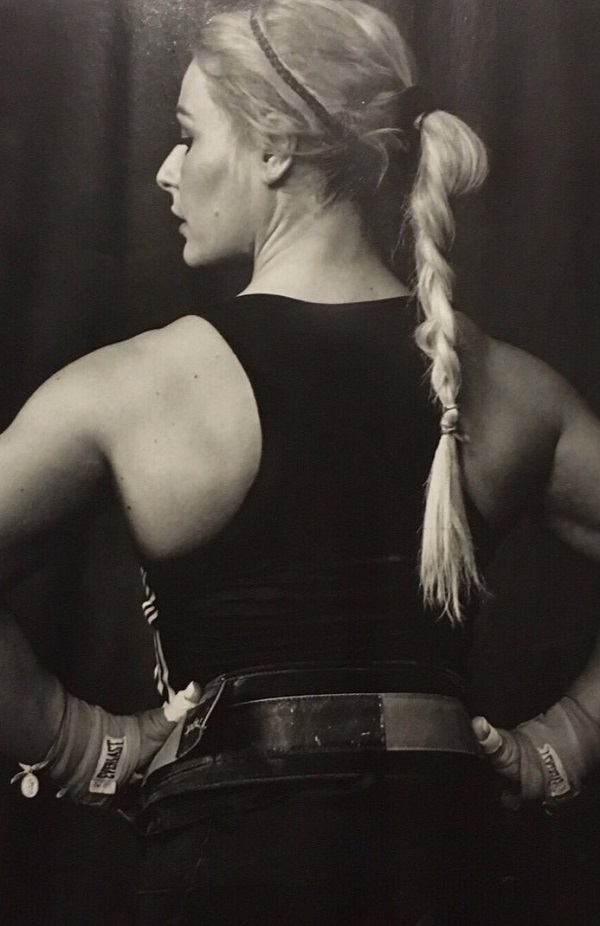 "Lidia Valentin Perez outside of the gym…I consider myself a very outgoing and cheerful person. I like being with my loved ones when I can and when workouts allow me."
Biography
Early Sporting Activities
Born and raised in Ponferrada, Spain, Lidia Valentin Perez was an active kid since her early youth. Before she took on weightlifting, Lidia practiced other sporting activities. Such as athletics and basketball.
Her weightlifting journey all started when Lidia was 11. One day, while she was walking down the gym hall where she used to train every day, Lidia was passing by the weightlifting coach. Having noticed the potential in Lydia, he stopped her and suggested to train her in weightlifting.
At first, Lidia brushed the proposal off. She said to the coach that she wasn't interested in lifting weights. But as the coach persisted, she began to change her mind. In time, Lidia decided to give weightlifting a try.
"The weightlifting coach fixed his eyes on me. He saw a lot of quality and a great talent for weightlifting in me. At first, I did not pay much attention to him, but after his frequent invitations, I said to myself, 'why not?'"
A Curiosity That Turned Into Passion
Initially, Lidia's sole reason for taking up weightlifting was pure curiosity. However, with each passing day, her curiosity slowly turned into a fascination, and even a passion. Lidia gained the thirst for lifting as soon as she saw first signs of progress in the mirror.
---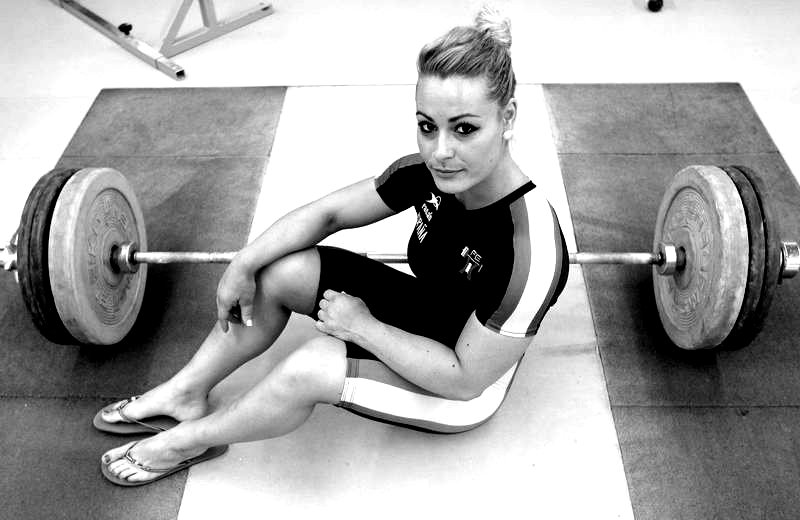 ---
First Contests
As her strength improved, Lidia's passion for weightlifting continued to grow. Eventually, she reached out to her coach and agreed to partake in her first weightlifting contest.
After a few months of preparations, she competed in a regional weightlifting event. The performance Lidia displayed in this contest left her impressed as much as it did her coach.
From this point on, Lidia started to compete in weightlifting events on a regular basis. Slowly but surely, she built up her reputation as a promising weightlifter, and was on her way to qualify for bigger and better contests.
International Shows
After a series of great performances, Lidia qualified for competing in international weightlifting shows. Her first show of that kind was the European U16 Weightlifting Championships in 2001, in Austria. Lidia won 1st place there.
From here on out, her results only kept getting better. Show after show, Lidia wowed the audience with her feats of strength.
Preparations for Bejing Olympics
By 2008, Lidia's career was in full swing. Thanks to her results in previous contests, she qualified for the 2008 Olympics.
Needless to say, Lidia was thrilled with the opportunity. She trained harder than ever during the Olympics preparations – aiming to come to the contest in her best edition.
---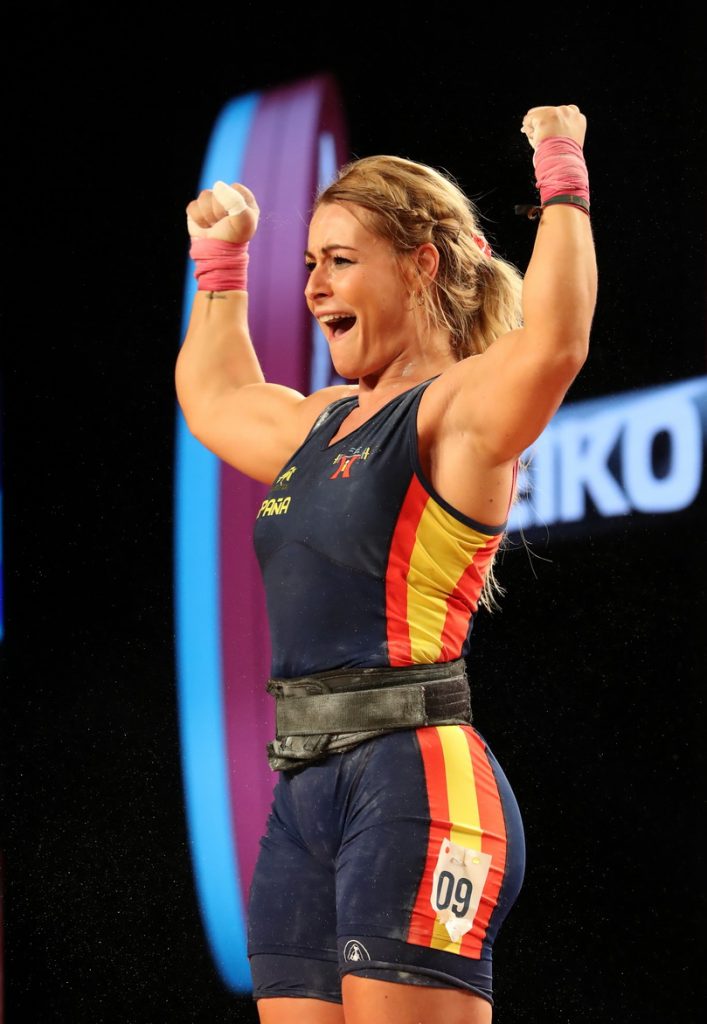 ---
2008 Olympics Controversy
After long and grueling preparations for the 2008 Bejing Olympics, the contest day finally came for Lidia. She finished in the 5th place that day. Four years later, she bettered her result by taking home 4th place at the Olympics in London. However, what came next was something Lidia didn't expect.
In 2016, after an investigation of the 2008 and 2012 Olympics was re-opened, it was found that some athletes who won medals used prohibited substances. Lidia wasn't one of them.
After the samples were retested from the 2008 and 2012 Olympics medalists, the results showed that three medalists of the 2012 Olympics had used illicit substances. As for the 2008 Olympics, two medalists had tested positive for using forbidden substances.
All five of these athletes were disqualified, which meant Lidia Valentin Perez became the 2012 Olympic Champion and 2008 Olympic Silver Medalist.
A String of Victories
Alongside her unexpected victory at the 2012 London Olympics, Lidia has achieved more amazing results in weightlifting over the years. Here are some of them;
2016 Rio Olympics – Bronze Medal (75kg)
2017 Anaheim World Championships – Golden Medal (75kg)
2017 European Championships in Split, Croatia – Golden Medal (75kg)
2018 Ashgabat World Championships – Golden Medal (81kg)
2014 Tel Aviv European Championships – Golden Medal (75kg)
---
Training
A Day of Training
During contest preparations, Lidia Valentin Perez trains two times a day. Her morning workout lasts from 9 AM to 1 PM.
After this, she'll go back home, eat a hearty meal, and take a shower. After a few hours of relaxation, she'll go to the gym to train once again.
Her evening workout lasts from 5 PM-8PM. This means Lidia trains 5-6 hours per day in total. She does this 6 days per week, taking only 1 day off.
After this, Lidia will usually go to the spa to relax and recover from her 'insane' training regimen. At 9 PM, she comes home to eat dinner, relaxes some more, and then goes to bed at 11 PM.
"Nowadays training has nothing to do with what it was like when I started. Now I do high-performance training, where I train six days a week and I spend a lot of hours a day knowing that the more I lift, the better I will be. Unlike when I started when I barely lifted the bar."
---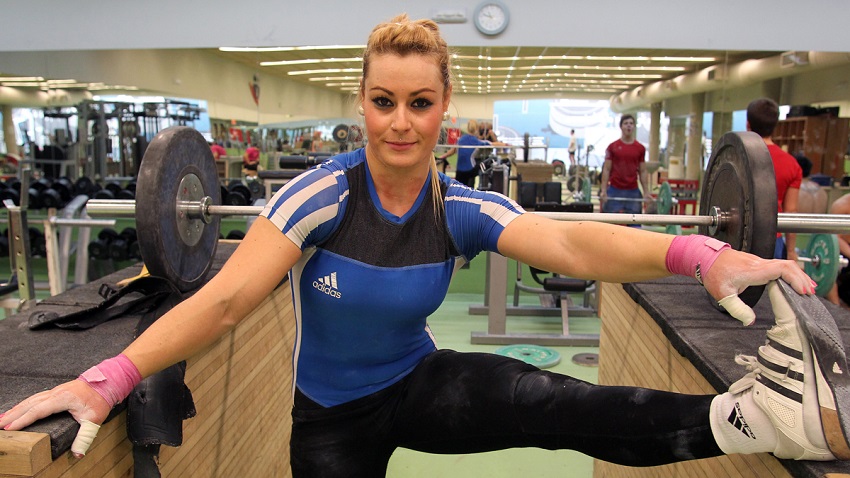 ---
Recovery Protocols
Due to her extremely long and hard workouts, Lidia has to put an equal amount of time into her rest and recovery protocols to ensure her body stays healthy and functional.
Some of Lidia's recovery protocols include going to professional massages, taking a cold bath, and doing deep tissue stretching.
---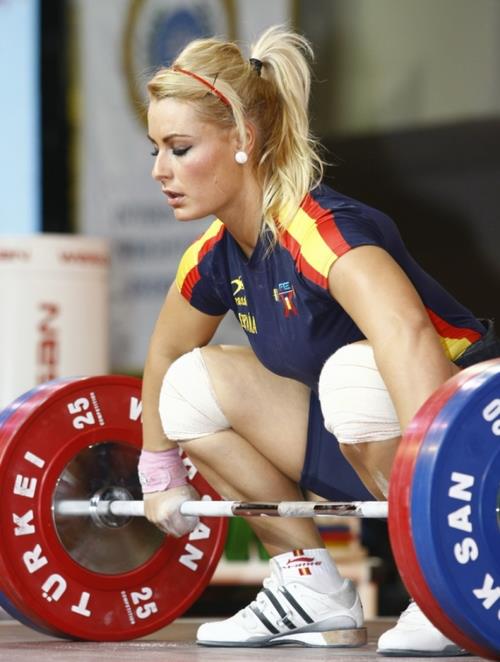 "I train every day of the week except Thursday afternoons, Saturday afternoons, and Sundays. Training sessions last about three hours in the morning and two and a half hours in the afternoon."
Nutrition
Since Lidia's training sessions are extremely intense, she ensures to eat a good amount of food to keep her body strong.
However, this doesn't mean Lidia will eat whatever she wants; her diet consists of wholesome meals that have an optimal ratio of proteins, carbs, and fats.
---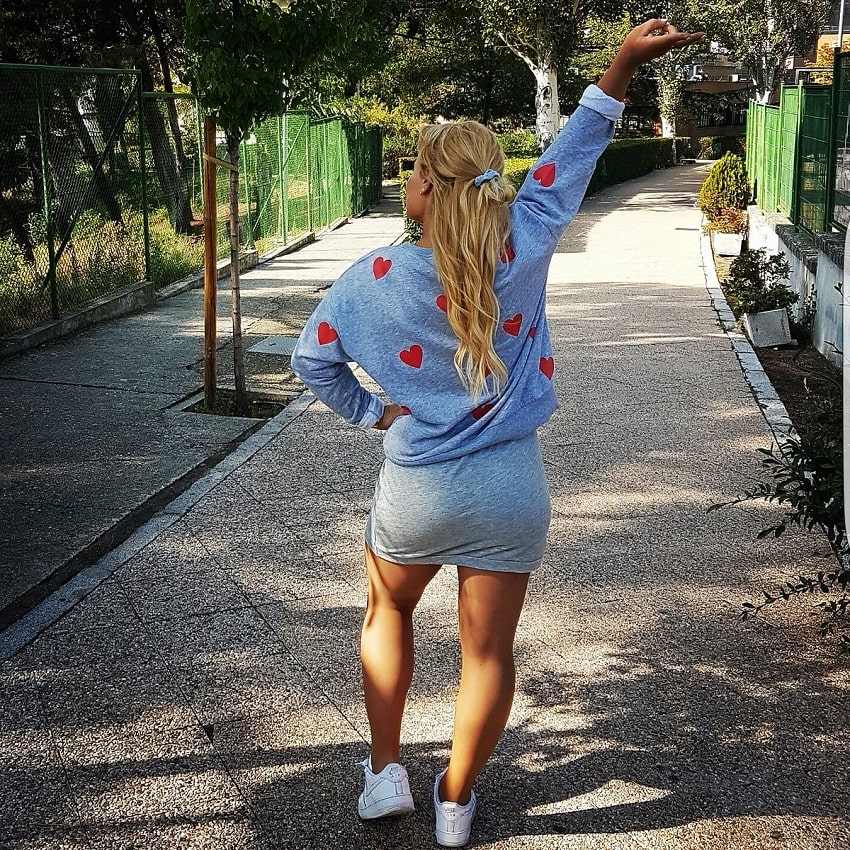 ---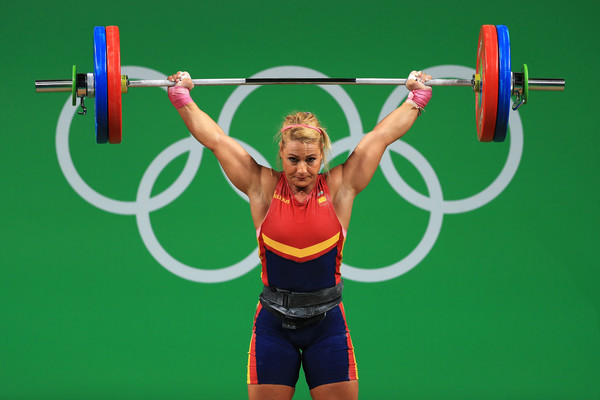 Idols and Influences
When she started lifting weights, Lidia became inspired by the members of the Madrid's weightlifting team. This team had some of the best athletes in the country at the time.
Seeing her idols motivated Lidia to train hard every day. "I wanted to be like them and train with them. That was my goal since I was a kid," says Lidia.
Another major influence for Lidia is her family. In her words; "My family has always supported me in everything, and they did the same when I started weightlifting.
I have to say that they were surprised at first that I really liked this sport, and they thought it was going to be just a phase, but I liked it more and more with each training session." – Lidia Valentin Perez
---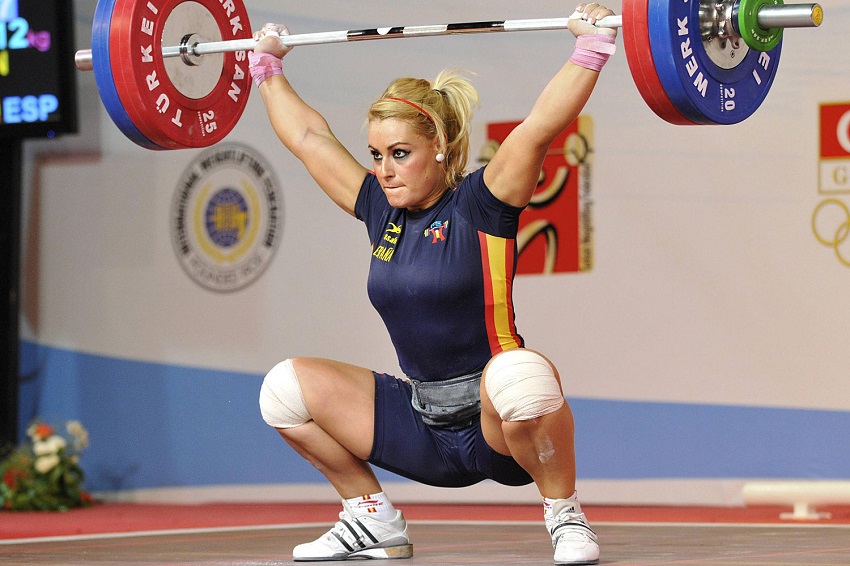 "CrossFit is a new sport that I met recently. What I like about this sport is that it uses the two main movements of weightlifting. I think this is good to make people understand how hard it is—the sport of weightlifting."
What we can learn from Lidia Valentin Perez
Lidia Valentin Perez has always strived to be the best, in and outside of the gym. Her focus lies in achieving new milestones each year. There's a huge amount of passion that drives Lidia forward, but for her, this is not a job, it's her life.
What Lidia's story tells us, is that every successful person starts somewhere. Even the most successful athletes were once amateurs in their craft. Through dedication and consistent effort, they have turned their biggest dreams into a reality – with a similar attitude, you can do it too.