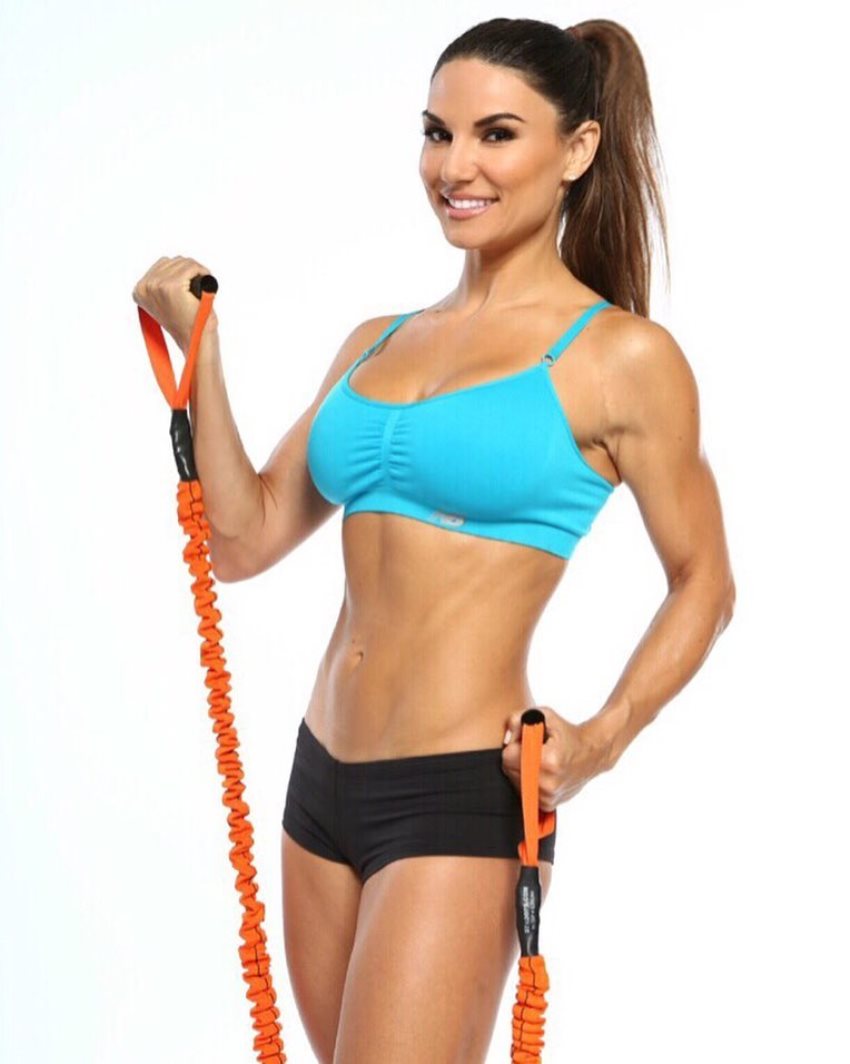 Lauren Abraham
Fitness Model, Professional Athlete, Author, TV Host
Lauren Abraham is an American fitness model, TV Host, nutrition author, and professional Stand-Up Paddle Surfer. She's one of the most influential fitness icons in the industry, with years of experience in hosting fitness shows, and appearing in fitness publications.
However, Lauren's success didn't come easy. Growing up as a promising professional snowboarder. Lauren's dreams were 'shattered' after she broke her ankles, ribs, and nose; spending  two years in a wheelchair.
These injuries forced Lauren to leave her career in snowboarding behind, and instead, focusing on recovering as much as possible. In this long and mentally exhausting process, Lauren became dependent on substances like alcohol and drugs; using them as an escape from her harsh reality.
After years of struggle and bouts of depression, Lauren was able to take control of her life once and for all. She recovered from her injuries, and started a whole new chapter in her life; becoming an online icon, admired for her inspirational story.
---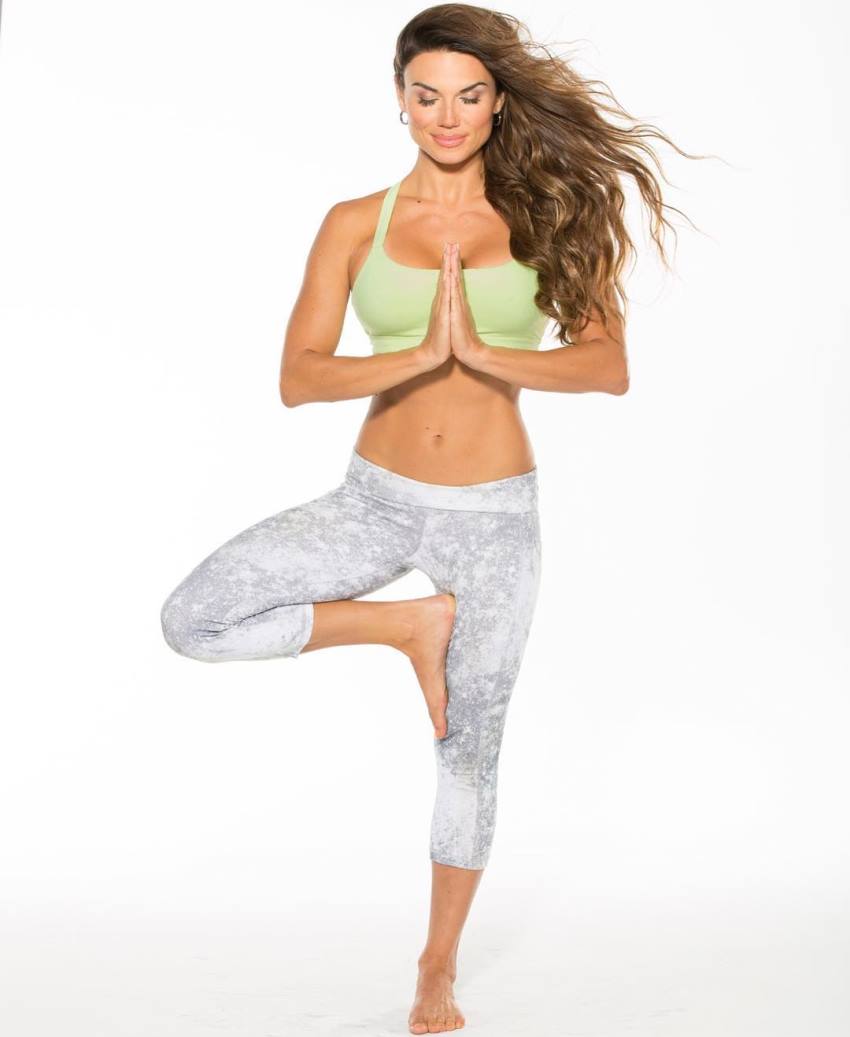 "I'm a sucker for good coffee, good food, good information and good people – and anything that brings me a little more of any of those makes me a happy gal."
Athlete Statistics
Full Name: Lauren Abraham
Weight
Height
Hips
Waist
Under 115lbs (52.2kg)
5'3" (160cm)
23''
34''
Age
Date of Birth
Nationality
43
March 17, 1980
American
Profession
Era
Fitness Model, Professional Athlete, Author, TV Host
2010, 2000
| | |
| --- | --- |
| Weight | Under 115lbs (52.2kg) |
| Height | 5'3" (160cm) |
| Hips | 23'' |
| Waist | 34'' |
| Age | 43 |
| Date of Birth | March 17, 1980 |
| Nationality | American |
| Profession | Fitness Model, Professional Athlete, Author, TV Host |
| Era | 2010, 2000 |
---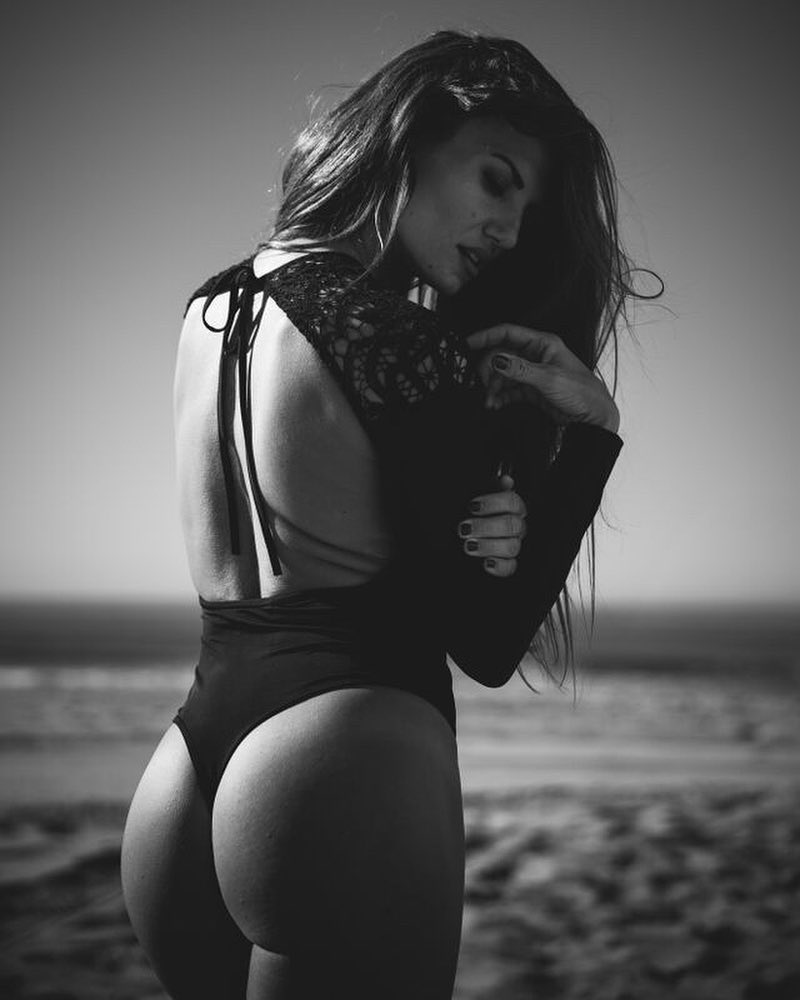 "I was put on skis at the age of 3 and was racing by 6. I turned to the rebellious side and started snowboarding at 13 and was fully sponsored and competing by 15. It was what I wanted to do full-time so I pursued it with my whole heart. "
Accomplishments
TV Host
Ex. Professional Snowboarder
Fitness Model
Social Media Celebrity
Author on Fitness and Nutrition
Professional Stand-Up Paddle Surfer
---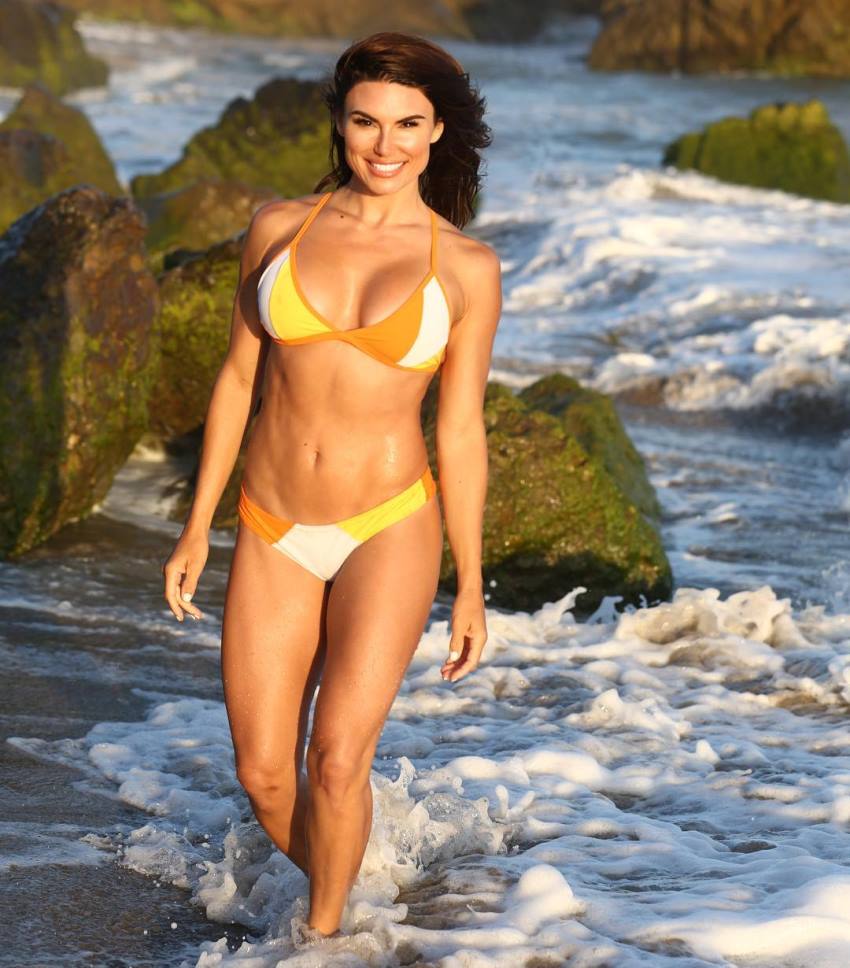 "Beauty is found in all colors, shapes, and sizes. Find your own beautiful strength by becoming the best version of yourself! What are you waiting for? You have one life!"
Biography
Critical Injuries
Lauren Abraham was an outstandingly skilled snowboarder in her youth. She practiced the sport for many years, and with a lot of passion; she became a professional snowboarder at aged 14.
At first, everything went well for Lauren. She was on her way to becoming a snowboarding success. But then, in 2001, a tragedy hit. During one of her snowboarding performances, Lauren seriously injured herself, breaking both of her ankles, several ribs, and her nose.
The injuries were so serious, that Lauren had to go through 10 major surgeries in order to fully recover. On top of that, she was confined to a wheelchair for two years following the injury. As a result of this, Lauren had to completely abandon her career in snowboarding.
"I was forced to withdraw from college. My father completely cut me off and didn't talk to me for two years because of this incident. I went into a major, major psychological hardcore abyss of alcohol, drugs and other problems. I lived in and out of a wheelchair with surgeries for a long time."
---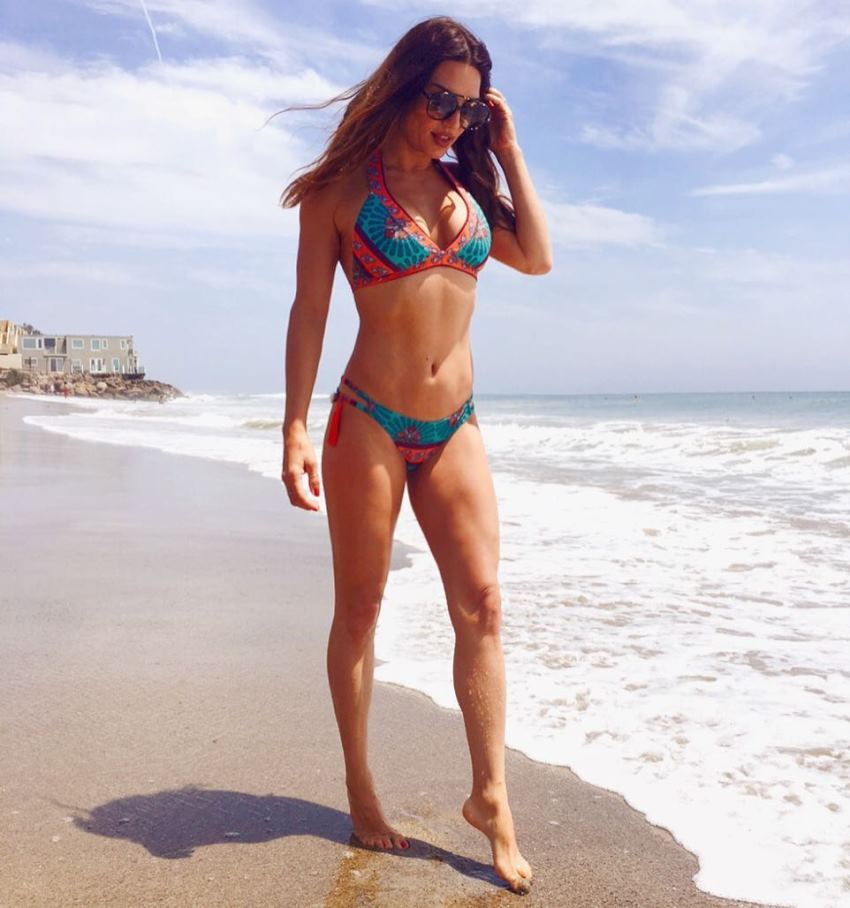 ---
Turning Her Life Back Around
Fighting through recovery to get back on her feet, Lauren didn't let the adversity ruin her life. She was told she would have chronic ankle pain and arthritis for the rest of her life. However, she was still optimistic that about creating a bright and successful future for herself.
Thanks to her strong mindset, Lauren accomplished just what she wanted. After recovering from her injuries, Lauren started working as a talk show host, later, becoming a host of multiple TV shows and programs.
Lauren also began leading the fitness lifestyle as a side hobby, wanting to get her fit body back. Through years of weight training and diet, Lauren improved her looks so much that she became a sought-after fitness model.
Lauren Abraham Today
Today, Lauren is a huge online influence. She's also a TV show host, fitness and nutrition book author, and professional Stand-Up Paddle Surfer.
Having overcome serious adversities in her life through her inner strength. Lauren has become an inspiration for everyone who goes through similar circumstances in their own lives.
---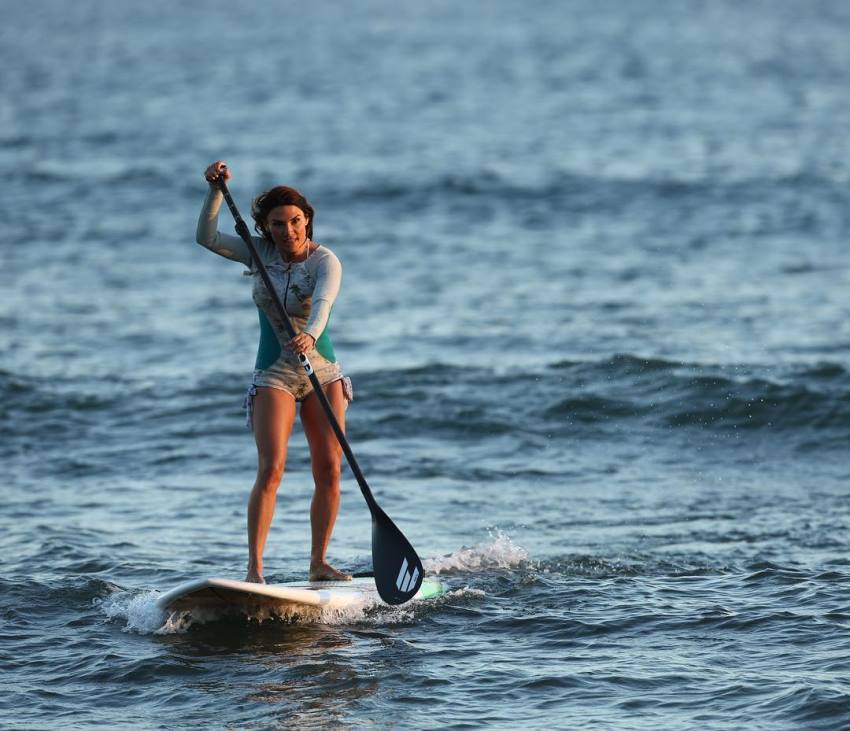 Training
Changing Things Up
Lauren mixes her training routine up. Not just in the gym, but outdoors as well. She includes all sorts of activities in her training regimen, ranging from yoga, weight training, and uphill hiking, to outdoor stairs, trail running, and surfboarding.
There are many types of cardio Lauren does, but unfortunately, running isn't one of them. As Lauren says; "I still, to this day, cannot run. I can't do anything impacting. The only cardio that I'm capable of doing is riding a bike, swimming, and now I've found the Santa Monica stairs." – Lauren Abraham
However, Lauren sees this as something positive, as it makes her get creative with her cardio choice.
---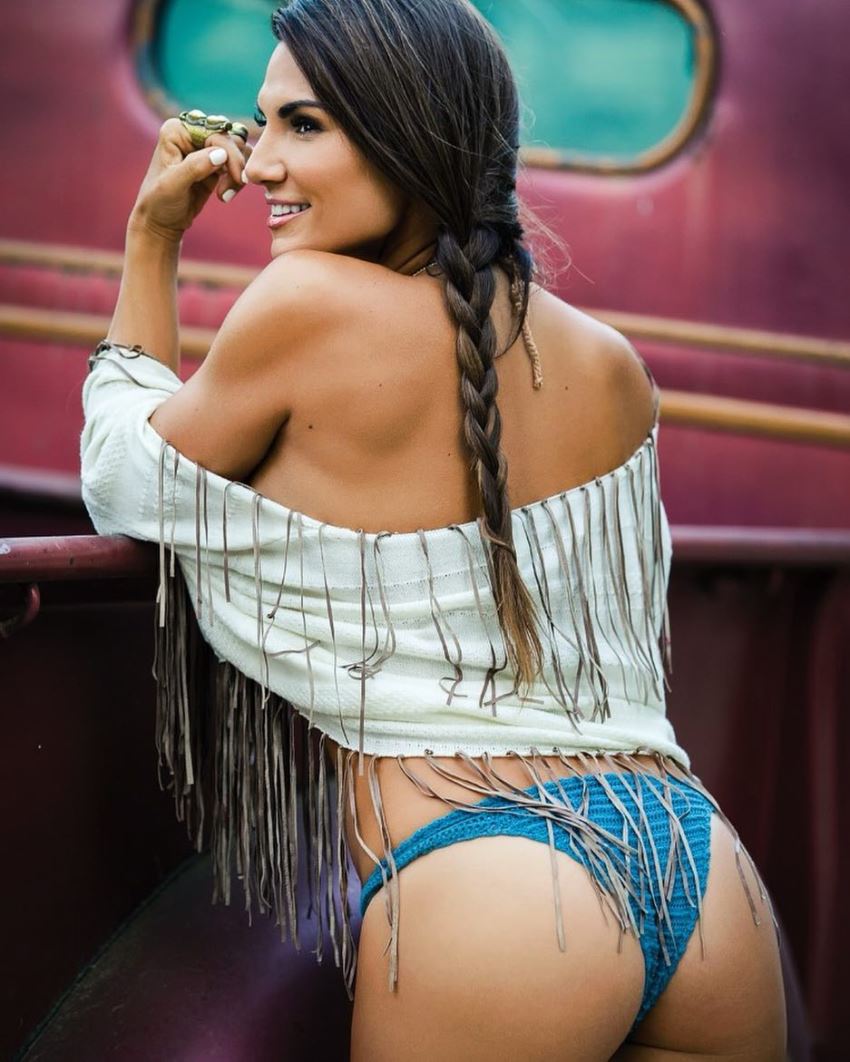 ---
Full Body Workout Routine
Depending on the season, Lauren might do surfing and cycling outdoors. If it's winter, she may do some light snowboarding for fun. Here's her full routine;
Monday: Yoga, Abs, Back
Tuesday: Spin Class/Legs/Shoulders/Abs
Wednesday: Yoga
Thursday: Yoga or Back/Abs
Friday: Yoga or Hike
Saturday:

During Summer

– Surfing, Stand-Up Paddle Boarding, Bicycling, Hiking.

During Winter

– Snowboarding
Sunday:

During Summer

– Surfing, Stand-Up Paddle Boarding, Bicycling, Hiking.

During Winter

– Snowboarding
---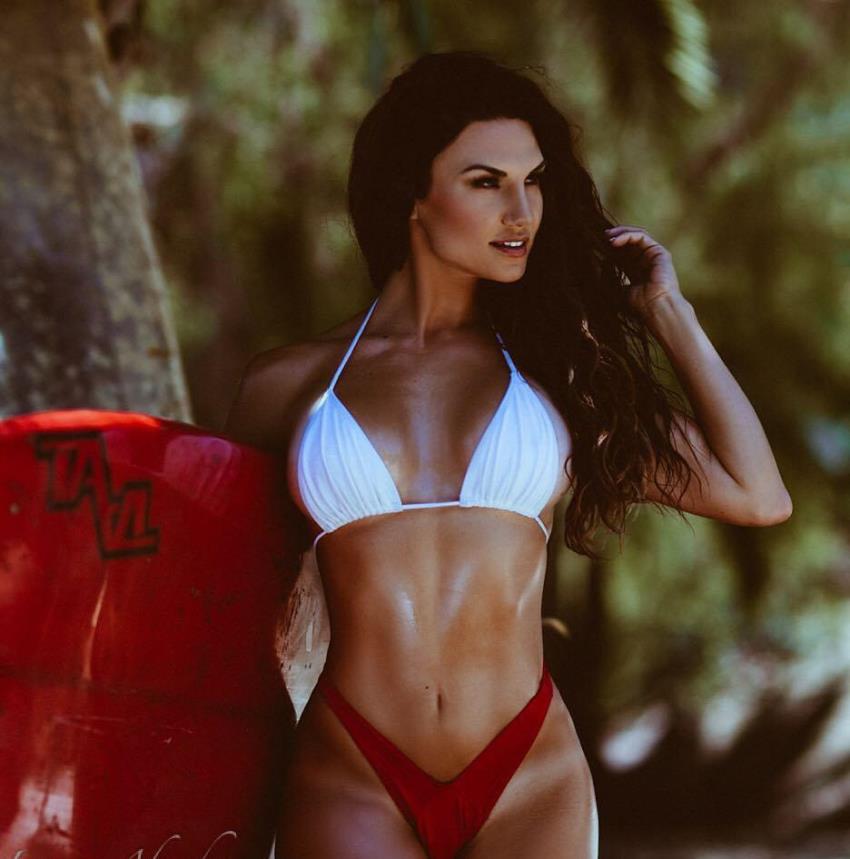 Nutrition
Eating Foods from "Mother Nature"
Lauren mostly eats whole and unprocessed foods, as she says "as close to the 'source' as possible." Her favorite foods include salmon, green vegetables, almonds, and berries.
As for cheat meals, Lauren doesn't believe in that term. She says, there is no need for cheat meals as long as she has a healthy balance in her diet.
"My diet is very clean. No fried foods. Not many carbs. I love seafood and fruit. I'll have sushi with no rice. I eat like an islander. And I stay away from flour. I think it puffs up your body. I have no obsessive or unhealthy cravings for anything – ever! It all comes together in a natural, healthy way." – Lauren Abraham
---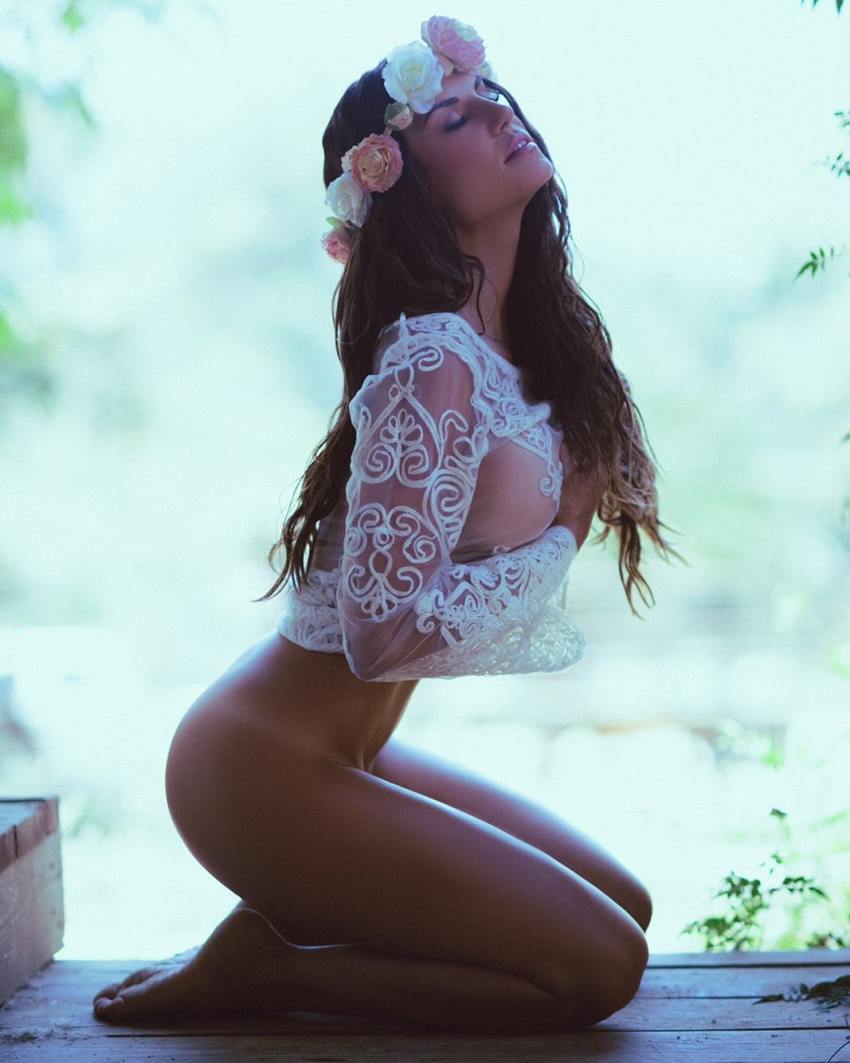 ---
Daily Meal Plan of Lauren Abraham
Lauren's average day of eating totals about 1,400 calories. Out of which 88 grams are fat, 115 grams are carbohydrates, and 97 grams are protein.
Here's her typical meal plan;
1st Meal – Eggs, whole-wheat bread, butter, almond milk
2nd Meal – 1/8 cup of almonds
3rd Meal – Whey Protein Isolate, 1 cup of almond milk, 1/2 cup of mixed berries, trace minerals supplement
4th Meal – 1/8 cup of almonds
5th Meal – Salmon filet with spinach, kale, and pepper salad, 3 Kalamata Olives, 1/4 cup of avocado, 1/4 cup cucumber, 3 cherry tomatoes, 1/8 cup pomegranate seeds, 1/8 cup parmesan cheese, 2 tablespoons of Balsamic vinegar
6th Meal –  1/2 cup of Low-fat Ice Cream from natural ingredients"
---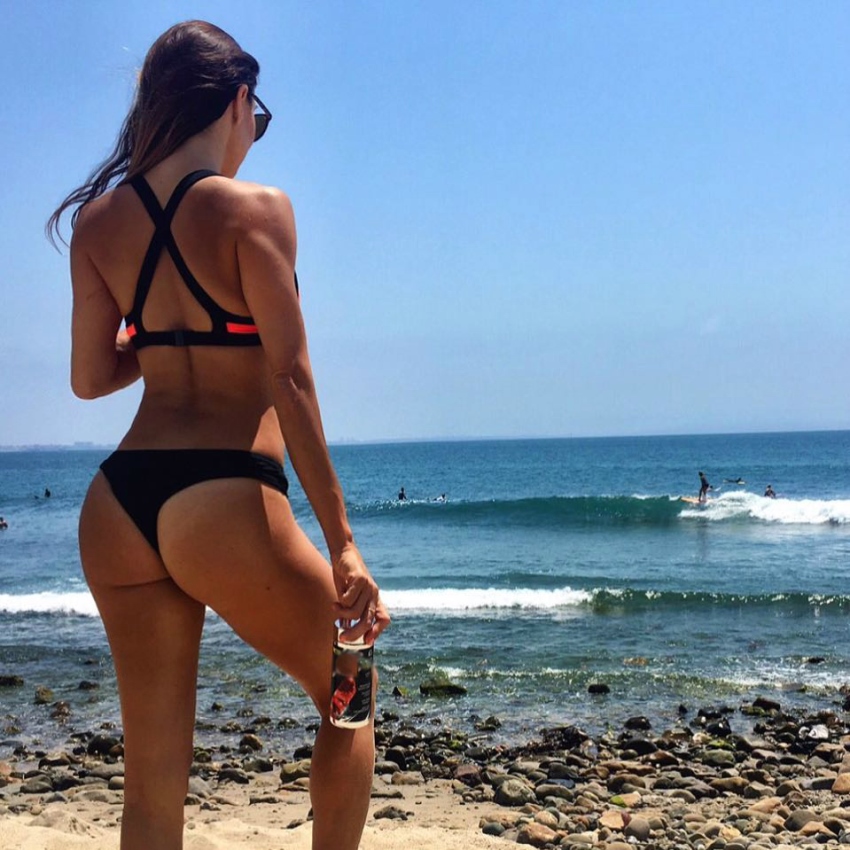 "Having a stack of collected magazines I have graced over the years since starting my fitness print modeling in 2007, means more to me than anything and it reflects hard work and years of blood, sweat, tears, and perseverance.

These are the treasures in my life I get to collect and cherish, to one day inspire my own child & showcase what is truly possible when you follow your dreams, put in the work, and truly value yourself."
Idols and Influences
Back country big mountain skiers and riders like Crystal Mountain, Terje Hakonsen, and Jamie Lynn have been an inspiration for Lauren Abraham on her early journey.
She remembers one particular moment in her snowboarding career, when her name was on the invite list together with one of her idols, Terje Hakonsen.
As Lauren says; "I remember being invited back for my second to the baker bank slalom at 19 years, because I took 4th the year before and having my name on the invite with Terje and the top snowboarders in the world. I was very happy to show that off that's for sure." – Lauren Abraham
---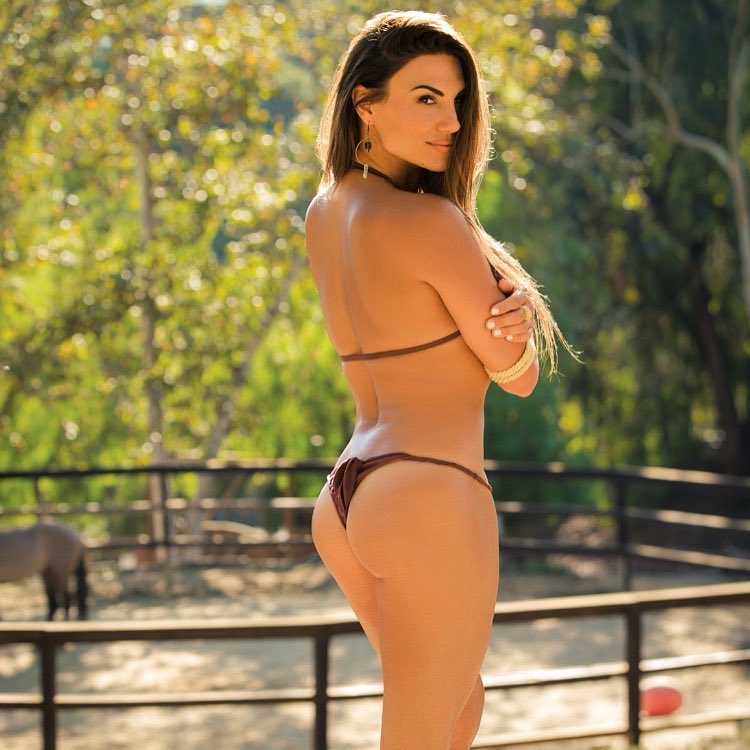 What we can learn from Lauren Abraham
From facing a life-altering injury, suffering domestic abuse, and having problems with substance addiction. It's incredible to see how Lauren Abraham has gotten out of her 'dark hole', and transformed her life for the better.
If Lauren could do it in such difficult circumstances, why couldn't you overcome your own challenges in life? There's nothing stopping you, you just have to believe that you can make it – no matter how difficult it might seem.
Lauren Abraham and her story have shown us that no matter how challenging life gets, you can always come out on top. That is, if you're willing to go through sacrifices and ups and downs on your journey.
Going Through Change
Lauren has dedicated this message for everyone who, just like herself, went through difficult changes in their life;
"Everyone I know in my tribe is struggling through some kind of life-changing transition. We are all letting go, and it's truly the hardest thing for us to do as humans, but the best thing we can possibly do because that is when the miracles of amazing opportunities start to knock. 
The only requirement is to stand with complete faith and willingness to let go and create space for the new, getting into action within the deep discomfort. Let go, breathe, believe, trust, show up, & receive. The more we participate in positive things in life, when our heart is filled with darkness, we will see the truth.
We must listen to what is being said to us in all our human/animal senses; the people, places and things… the clearer we are with what aligns with our heart's passion & purpose, the clearer our destiny in this life. It is only then we start to discover we can live with less fear!" – Lauren Abraham