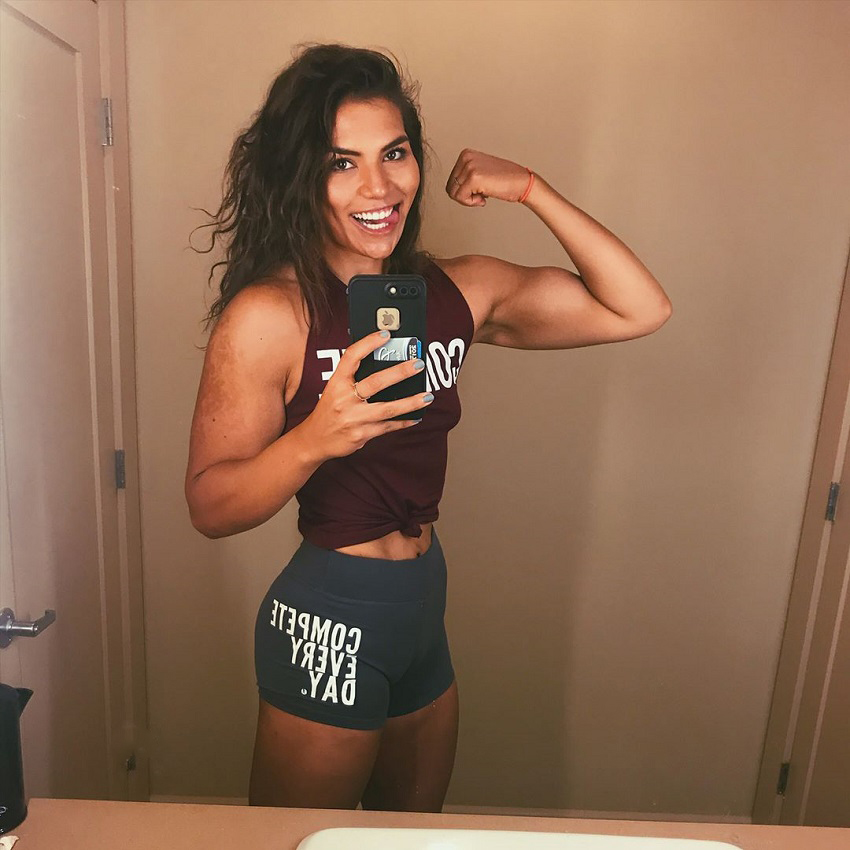 Laura Micetich
Fitness Influencer
From an obese college student to a global fitness influencer, Laura Micetich has gone through an incredible body transformation.
Laura's weight-loss journey all began during college. Weighing over 300 pounds, Laura was on the brink of developing diabetes and other health problems. After realizing this, she immediately took the first steps towards changing her life for the better.
At first, Laura trained at home while watching fitness videos. In just several months, she lost 20+ lbs. The progress kept on coming, as Laura's knowledge and experience in fitness grew – allowing her to achieve even bigger weight-loss goals.
By 2016, Laura lost over 100 lbs. One year later, she was down to 115 lbs, achieving the best shape of her life. She also gained massive recognition on social media in the process, wowing everyone with her transformation pictures and videos.
This is her story:
---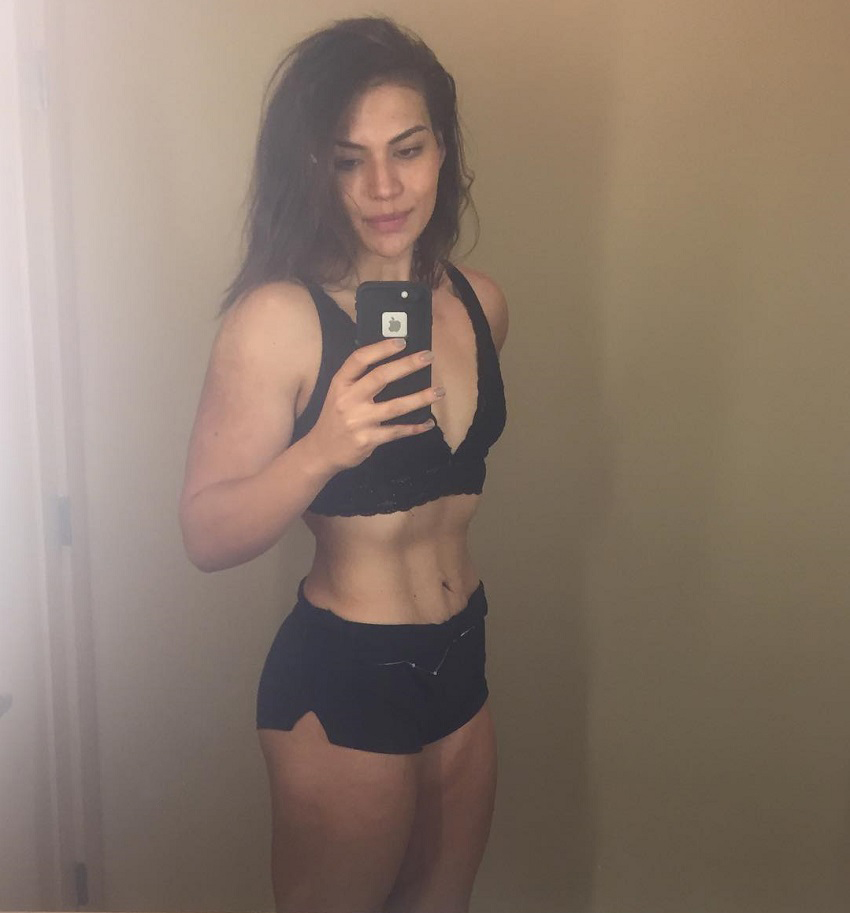 "I started my journey with the simple formula: exercise and make healthy nutritional choices. I began a weight-lifting program, I ate simple, clean foods and drank almost exclusively water for the first year. In that year, I dropped about 100 pounds."
Athlete Statistics
Full Name: Laura Micetich
Weight
Height
Nationality
Profession
115 - 125lbs (52.2 - 56.7kg)
6' (183cm)
Canadian
Fitness Influencer
Alias
Era
theirongiantess
2010
| | |
| --- | --- |
| Weight | 115 - 125lbs (52.2 - 56.7kg) |
| Height | 6' (183cm) |
| Nationality | Canadian |
| Profession | Fitness Influencer |
| Alias | theirongiantess |
| Era | 2010 |
---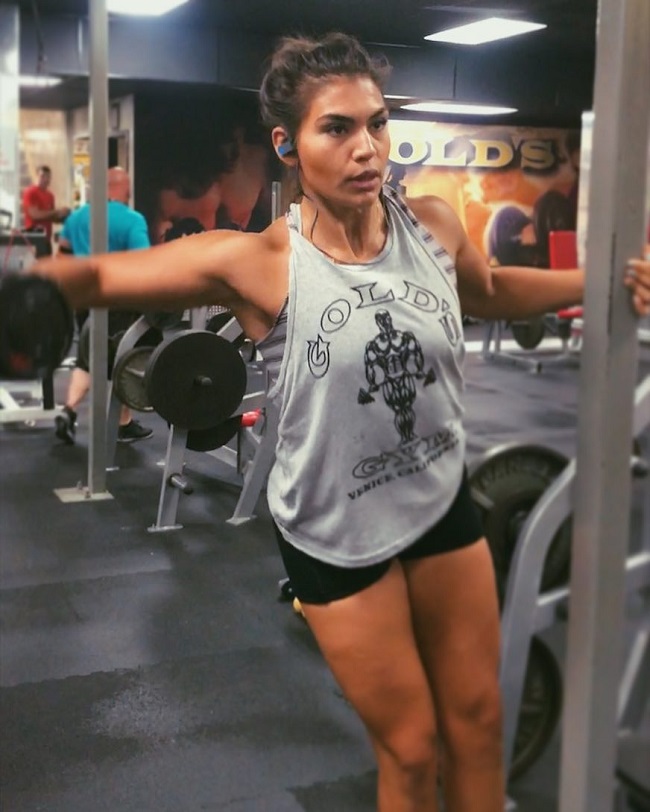 "I played soccer and other sports throughout primary and secondary school. I absolutely love sports, but my weight seriously impacted both my passion and my ability."
Accomplishments
Laura's success story has seen her gain a large number of followers on social media.
Throughout the years of posting her transformation photos and videos, Laura has risen to a status of an online personality and fitness influencer.
---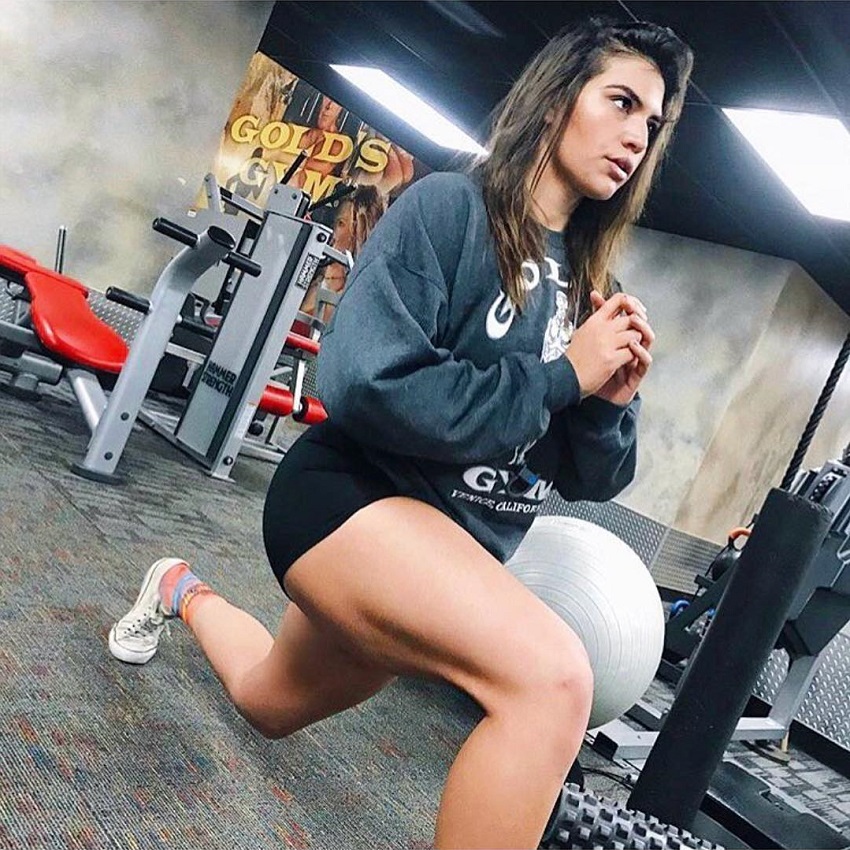 Biography
Laura's Life From Childhood to College
Growing up, Laura Micetich was a healthy child. Her father, a doctor, always prepared nutritious and healthy meals for their family.
On top of eating healthily, Laura also enjoyed playing sports and staying active. In her words;"I've always enjoyed sports and grew up in a very adventurous family."
But all of this changed after Laura entered college. Having left her home, Laura soon found herself overwhelmed with her new surroundings and responsibilities. As a result, her diet choices began to suffer.
"When I got to college and started feeding myself, my healthy lifestyle disappeared. Fast food restaurants quickly replaced dad's leafy greens; my portion sizes also left much to be desired."
---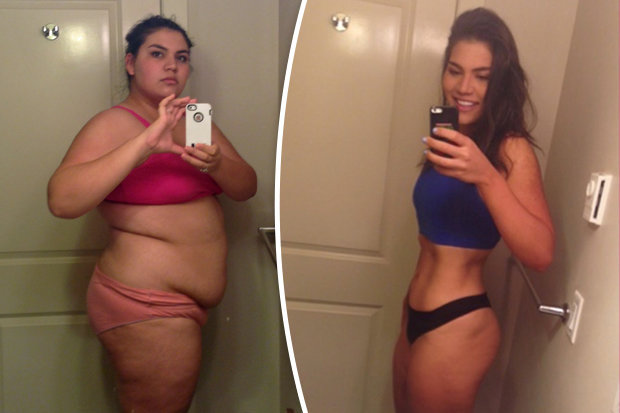 Laura Micetich's weight loss transformation.
---
The 'Tipping Point'
Laura continued to gain weight during college, as her health gradually deteriorated.
By December 2013, she weighed over 300lbs. When she went to the doctor, Laura was faced with a rude awakening. Her doctor told her that she was clinically obese and at risk of developing diabetes.
Needless to say, Laura was shocked by the news. She realized there was no time to waste – she was either going to completely change her lifestyle, or suffer the consequences her doctor warned her about.
"Clinically obese and weighing over 300 pounds, I was teetering on the edge of pre-diabetes. I had hypothyroidism and blood pressure problems. The fat around my midsection made me an almost inevitable candidate for heart disease." – Laura Micetich
The Beginning of Laura's Transformation
Laura initially planned on having a gastric bypass surgery, but her high body-mass-index would make the operation risky.
In an attempt to reduce her weight to a safer range, Laura started doing fitness programs at home. She said; "At first, I could barely get through half a video, but as I became stronger, I could go for longer. I also noticed I had fewer aches and pains."
Several months later, Laura started going to campus gyms near her college. By May 2014, she lost 20 lbs of excess weight.
Having seen such a quick progress, Laura gave up on surgery and decided to continue losing weight through her fitness workouts. She says; "What initially began as an attempt to implement those necessary changes for the surgery quickly grew into an intense love of health,  fitness, and nutrition."
---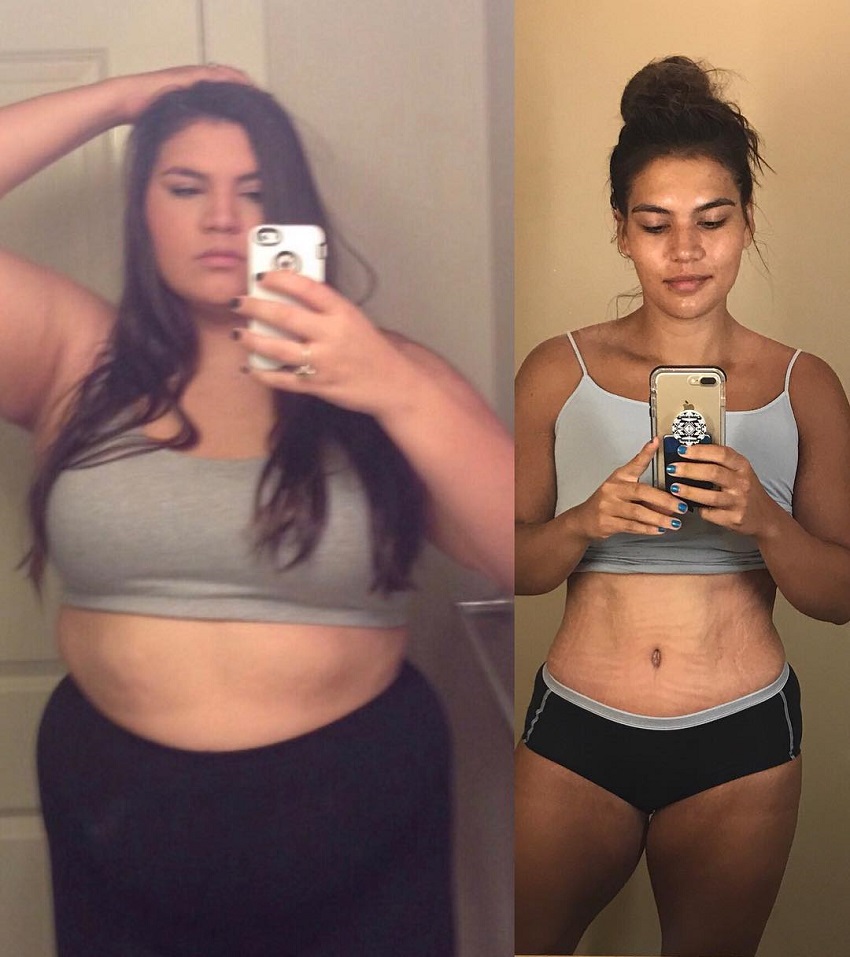 ---
From 300+ lbs to 115+ lbs
After losing the initial 20lbs, Laura became motivated to chase her next fitness goal. In order to speed up her progress, she started researching deeper into nutrition, along with implementing an intense workout routine in the gym.
Ultimately, Laura's hard work and sacrifice paid off. After years of countless gym sessions and strict dieting, Laura achieved the best shape of her life.
By 2016, she was down to 190lbs, and by 2018, she was at her healthiest and leanest – weighing just above 115 lbs.
An Inspiration for Everyone
During her weight-loss transformation, Laura consistently uploaded pictures of her journey on social media.
People who saw Laura were amazed by her hard work. More so, they were wowed by her 'before-after' pictures, which showcased her journey from 300 lbs to 115 lbs.
Ever since the beginning of her transformation, Laura has attained a status of an online influencer. Her incredible story has shown everyone what is possible with the right mindset, motivations, and approach to fitness.
---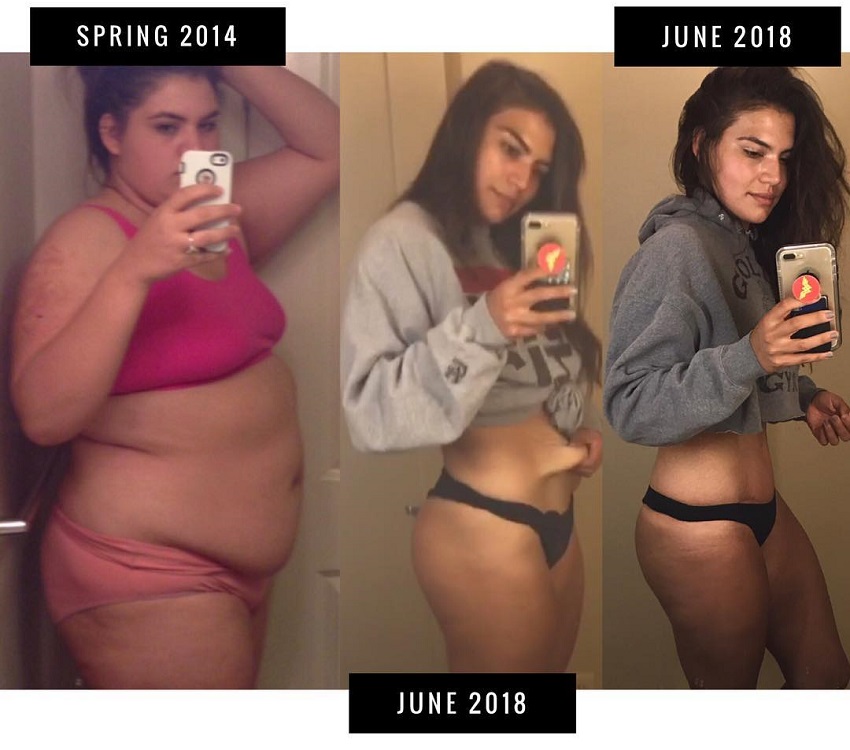 Training
Laura usually works out with weights six days per week. Her training sessions last about an hour and a half. However, this can change, depending on Laura's goals.
She combines weightlifting, bodybuilding, and cardio to achieve best results.
Her favorite form of cardio is the punching bag, which she usually does at the end of her workouts.
"I also love getting some time on the punching bag if I have any gas in the tank after a workout."
---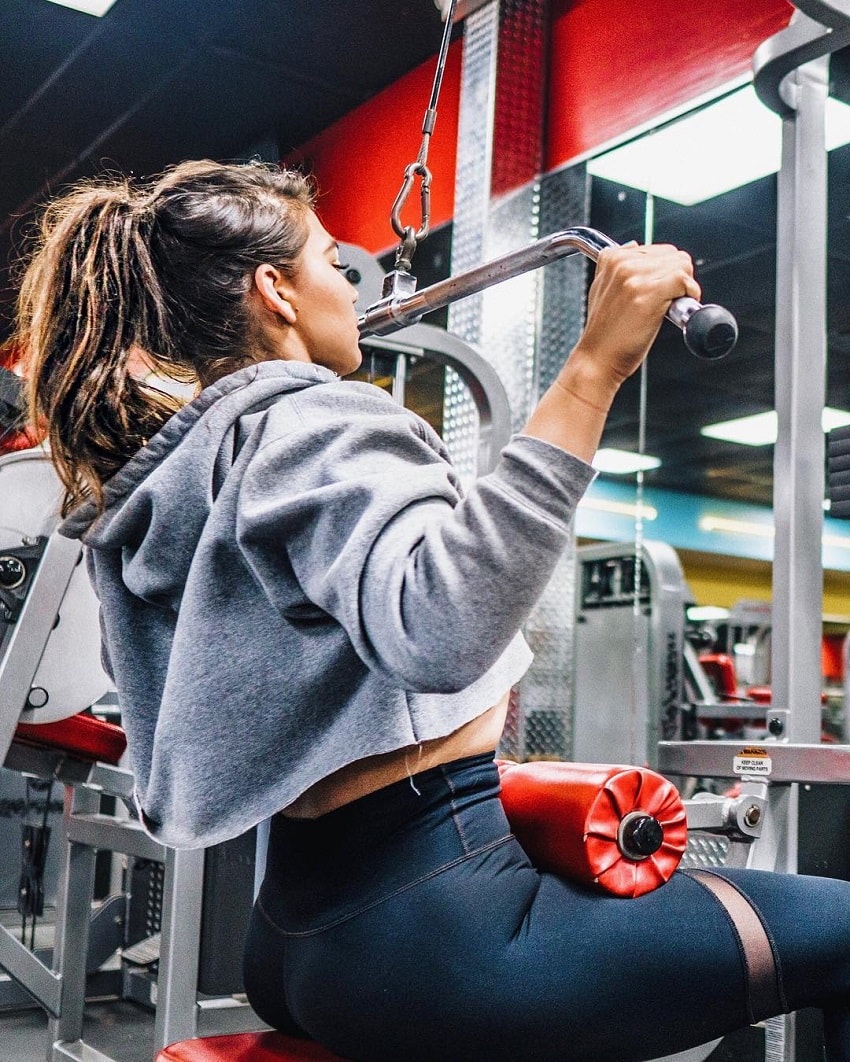 Nutrition
Changing Her Diet From the Bottom-Up
Before Laura started her transformation, she ate huge amounts of fast foods. She said; "I was eating whatever I wanted in whatever quantity I chose."
When she decided to make a change, Laura went 'cold turkey.' She completely cut out all of the unhealthy foods, replacing them with lean fish protein and green vegetables. On top of this, Laura drastically reduced her meal portion sizes.
"I was fortunate to be living in Vancouver at the time and had access to amazing seafood (my favorite), so I turned to a diet of mainly clean proteins like fresh tuna and green vegetables like broccoli and kale."
---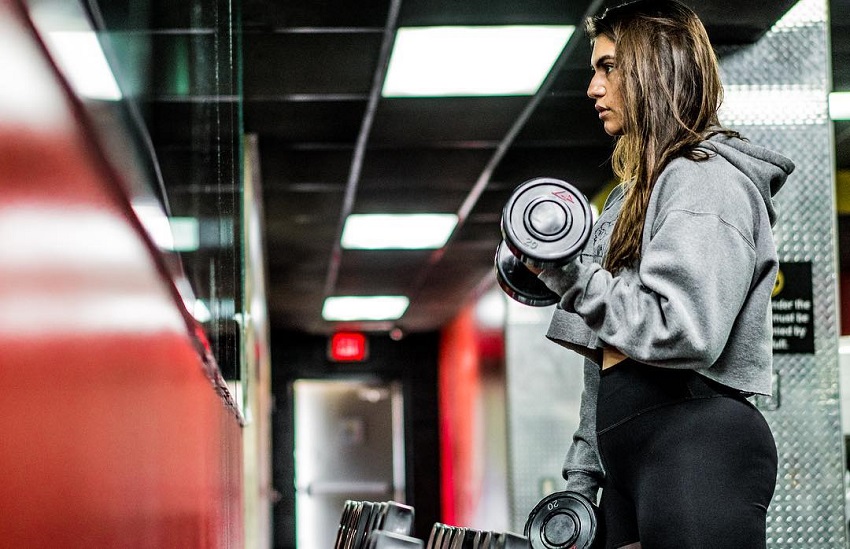 ---
Laura Micetich's Day of Eating
Laura typically starts her day with eggs or a protein shake. Her mid-day meals are typically ground turkey, tuna, or chicken breasts with some vegetables.
For dinner, Laura will eat salmon with some greens on the side. However, since she likes to keep things interesting, Laura might opt for something completely different for dinner – for example, a nut butter and protein smoothie.
Laura's snack go-to's are;
Carrots
Almonds
Walnuts
Sardines
Celery
Apples
---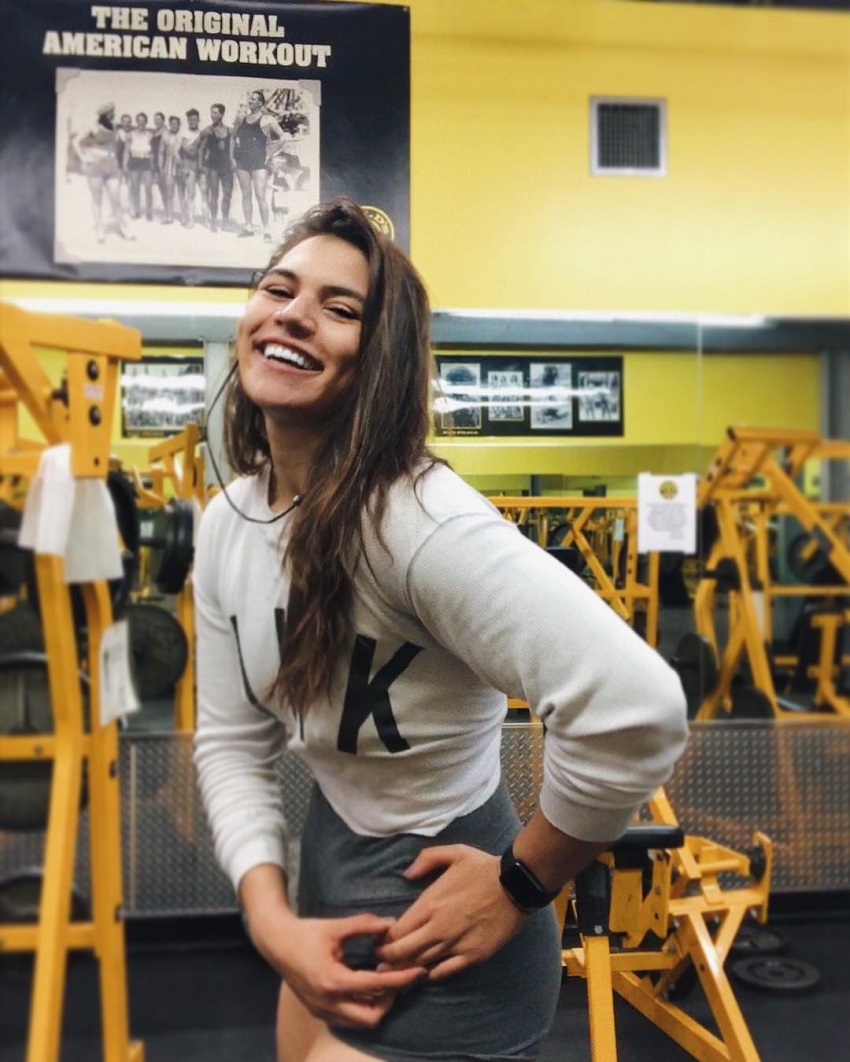 Idols and Influences
The biggest influence for Laura Micetich was her own determination to succeed.
After the doctor warned her about the potential health issues she could face, Laura realized she had to completely change her lifestyle in order to become healthy.
It wasn't an easy process, but Laura made no excuses. Thanks to her strength of will and determination to live a better life, she was able to fulfill all of her goals.
---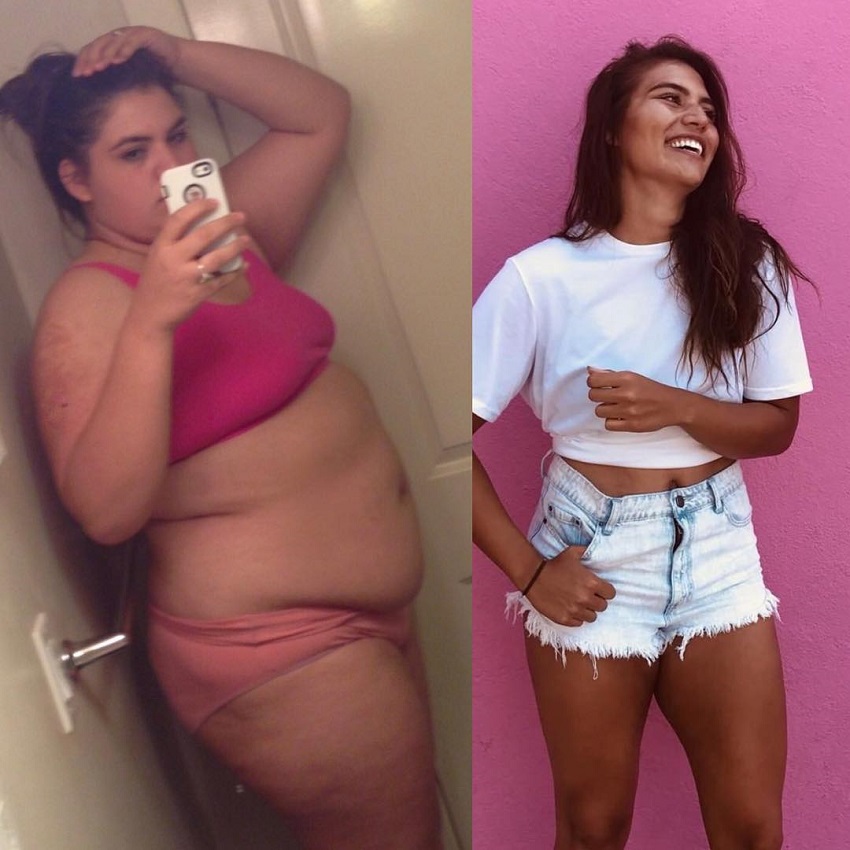 What we can learn from Laura Micetich
Laura Micetich has one of the most inspirational stories in fitness.
With her incredible weight-loss transformation, she's motivated others to tackle their own challenges in life so that they can become a better version of themselves.
What her story tells us, is that no obstacle is impossible to overcome. If your goal is to achieve a healthy body and mind, look no further than Laura Micetich.
Her story is proof that no matter how difficult your situation seems, you can turn it around with the right approach and attitude.