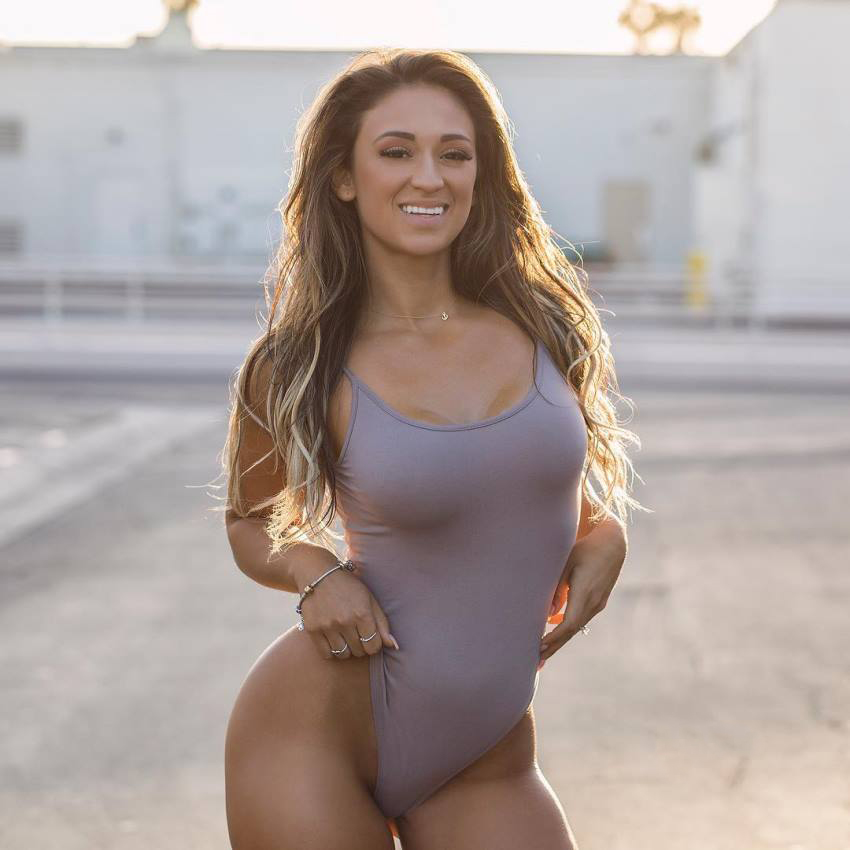 Laura Ivette
Fitness Model, Brand Ambassador, Radio Host
Laura Ivette is a fitness model, brand ambassador, bikini competitor, and radio host from New York, USA. She became interested in fitness at circa 2012, after becoming unhappy with her looks and lifestyle.
"I've been known to work three part time jobs while still attending school full time. It was this lack of time that made me develop unhealthy eating habits at all times of the day and night."
Despite the lack of free time, Laura decided she would find a way to watch her diet, and train in the gym. Through trial and error, and with some help from her friends, and her own dedication to fitness – Laura eventually transformed both her physique, and life.
She has since become a fitness diva, model, and an inspiration for her fans around the world.
This is Laura's story:
---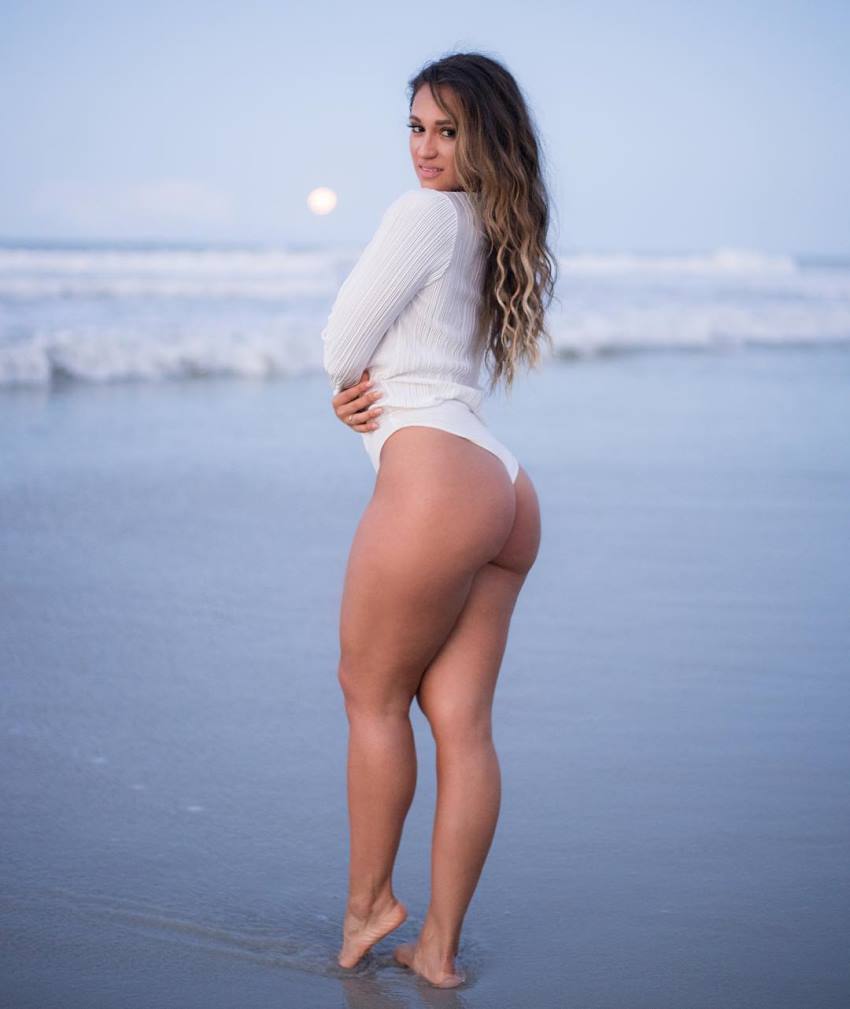 Athlete Statistics
Full Name: Laura Ivette
Age
Date of Birth
Nationality
Profession
33
April 4, 1990
Dominican, American
Fitness Model, Brand Ambassador, Radio Host
Era
2010
| | |
| --- | --- |
| Age | 33 |
| Date of Birth | April 4, 1990 |
| Nationality | Dominican, American |
| Profession | Fitness Model, Brand Ambassador, Radio Host |
| Era | 2010 |
---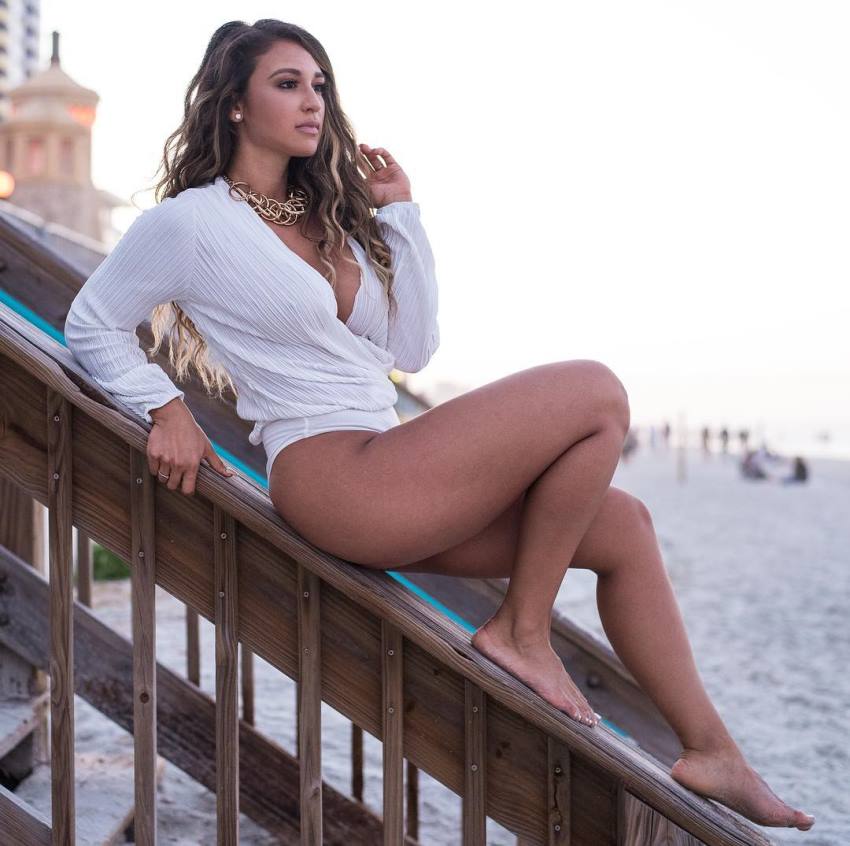 "I don't live in a fancy house. I've never owned a pair of lulu lemons. I wear my sneakers till they have to be thrown out… and yet I'm happy. Stop thinking about what you don't have, work with what you do. Condition your mind to be happy and the body will react positively."
Accomplishments
Fitness Model
Radio Host
WBFF Diva
Social Media Personality
Education
Biomedical Science, Master's Degree
---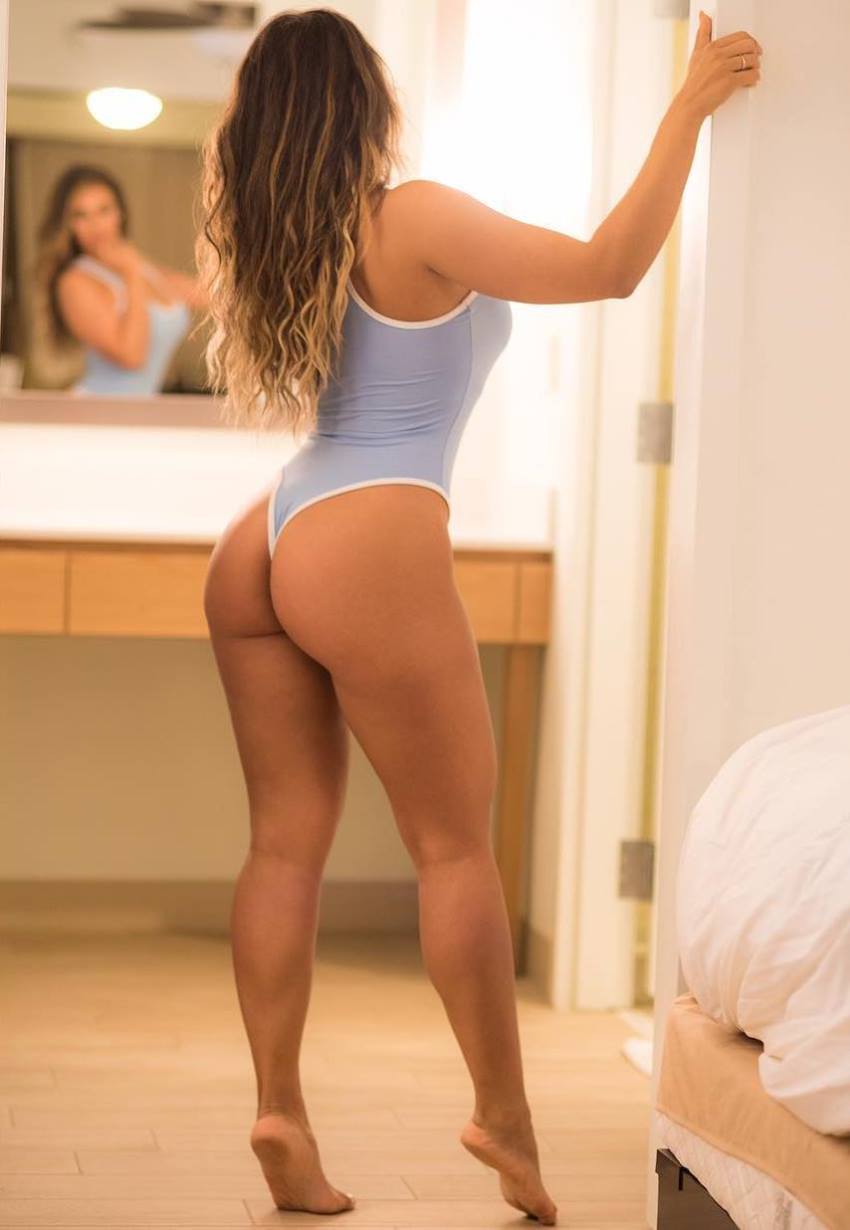 Biography
Balancing Responsibilities
Born in 1990 in the Dominican Republic, Laura Ivette grew up as an ambitious person; excelling in school as a child, later, pursuing a degree in Biomedical Science.
However, by the time she enrolled in college, Laura started having difficulties balancing all of her responsibilities. Alongside attending college full-time, she also worked three part time jobs.
This lack of free time made Laura develop certain unhealthy habits. Including eating low-quality processed foods, and drinking alcohol.
As a result, Laura became unhappy with the way she looked, and felt.
Turnaround
After graduating from college, Laura decided to take control of her life. She went on to sign up to a local gym where she started experimenting with weights and exercises.
"At first, I had no idea what I was doing," Laura says. However, after hiring a professional trainer, and later, a nutritionist – Laura finally started seeing results in her physique.
In fact, within a couple of months after hiring a nutritionist, Laura saw her weight drop down by six pounds.
This weight, however, quickly came back after Laura started grad school, along with her old habits. At this point, Laura realized she had to change her lifestyle from its roots if she was to maintain a healthy body long-term.
---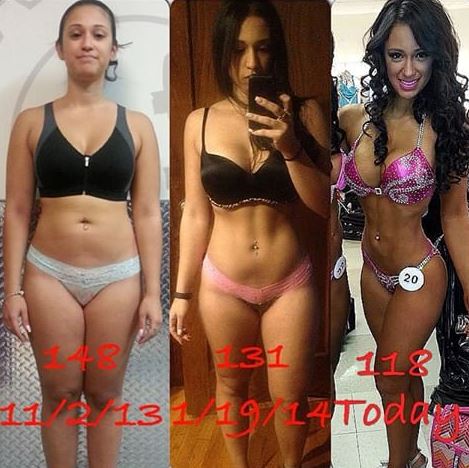 ---
Bikini Competitor
Around this time, Laura stumbled across a picture of her friend who competed in a fitness contest for the first time. Seeing her friend compete amazed Laura, and as a result, she wanted to step on the stage too.
Laura saw fitness competitions as something that would force her to adopt healthy eating and training habits, while keeping them long-term.
She then contacted her friend who competed, and asked her for help. The friend introduced Laura to a fitness team who helped her start her competitive journey.
Struggling in the Beginning
It wasn't easy for Laura at first – she had to completely cut out alcohol, dairy, and other processed foods or drinks from her life.
On top of that, she also spent over 12 hours per week shopping for foods, meal prepping, and also, training in the gym – all while working, and going to school full-time.
"I had to distance myself from my family, friends, and food as I knew it. This was so hard for me to do, but I knew how bad I wanted to reach my goals and I knew that food and those who loved me would still be there for me when I did." – Laura Ivette
---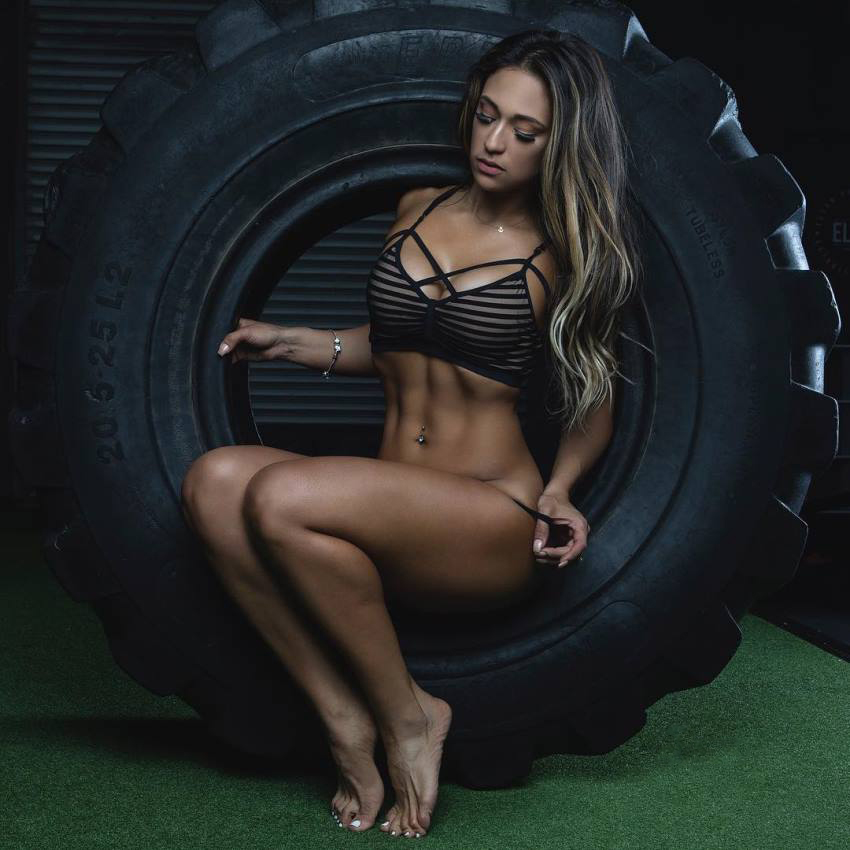 ---
Making Progress
In 2014, all of Laura's hard work and sacrifice paid off, as she finished amongst top 5 competitors at her debut show – the WBFF Fitness Atlantic.
Moreover, Laura achieved a long-lasting transformation which opened up numerous opportunities within the fitness industry for her.
Popularity
After earning her Master's degree in Biomedical Sciences, Laura fully dedicated herself to fitness and making a living out of it.
Over the years, she accomplished all of her goals – becoming a sought-after fitness model, brand ambassador, and personality on social media.
---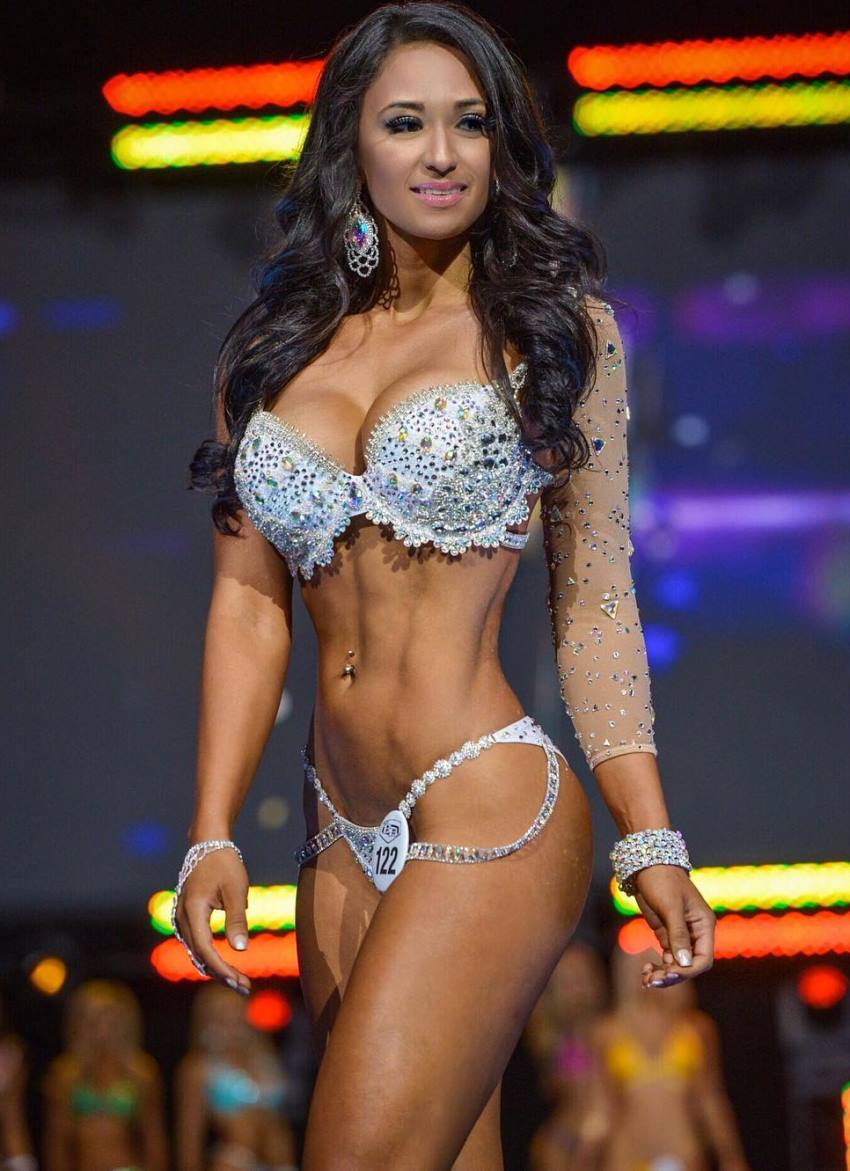 Training
Achieving a Proportional and Lean Look
As a WBFF bikini competitor, Laura's main goal is to have an overall toned and aesthetic look, without too much muscle.
To achieve this, she trains at a fairly high rep range – somewhere between 12-14 reps. She also places a great importance on her form, in order to avoid injuries and maximally target her muscles.
---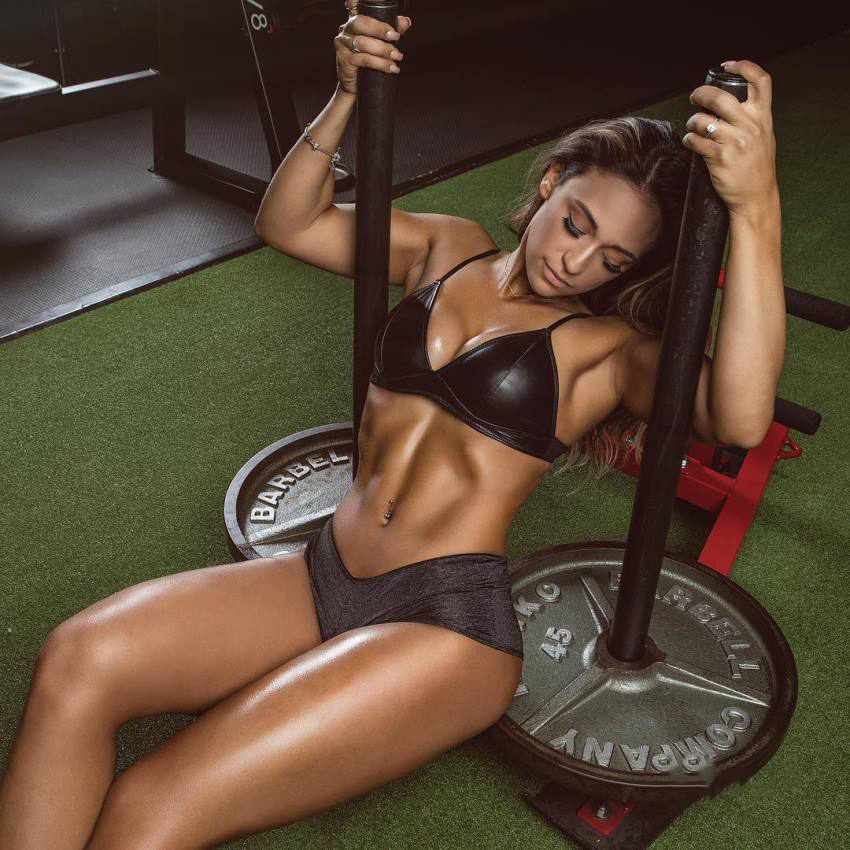 ---
Laura Ivette's Take on Cardio
As for the frequency of Laura's cardio sessions, they change depending on her current goals.
If she's in the offseason, then she'll do two or three short HIIT sessions per week.
However, if Laura wants to lose body fat for a contest or a photo shoot, then she'll do cardio up to six times per week; incorporating both HIIT, and steady-state cardio in her routine.
---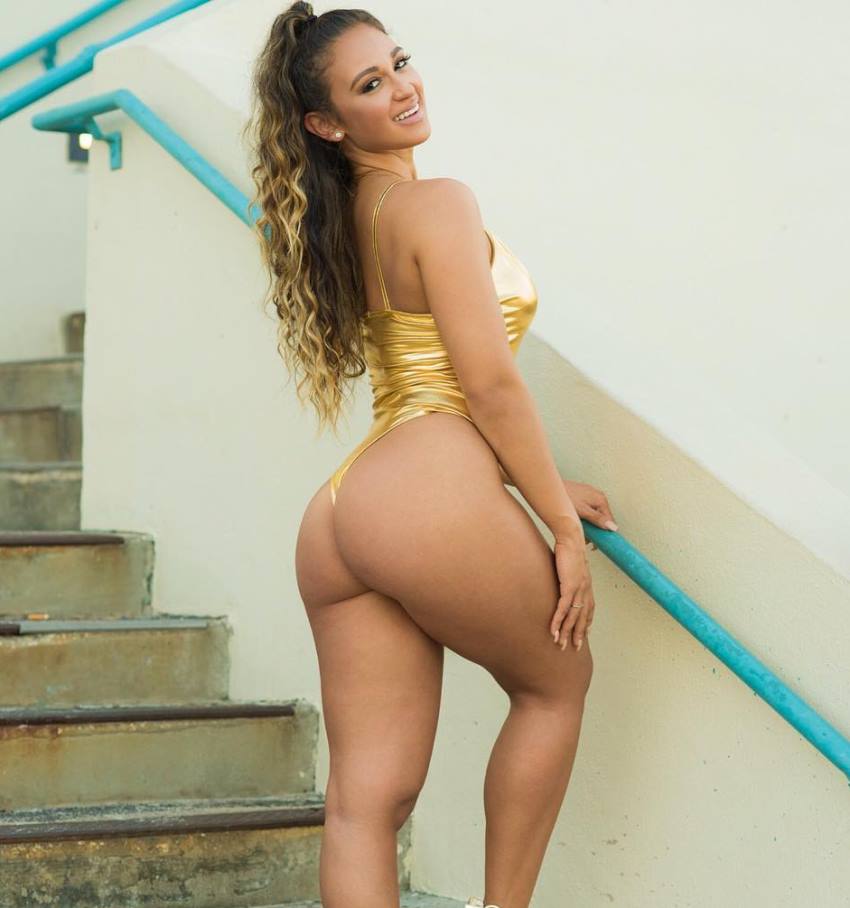 Nutrition
Simple and Effective Dieting
There isn't much to Laura's diet other than planning, discipline, and sacrifice.
When she first started her transformation, Laura found it difficult to eat lean and unprocessed foods every single day, without any room for cheat meals.
However, over time, Laura not only adapted to this kind of diet – she could no longer imagine herself without it.
Some of the foods Laura now regularly eats include asparagus, dark leafy greens, grass-fed beef, eggs, chia seeds, quinoa, whole grain bread, nuts, and healthy oils.
Supplements Laura Ivette Uses
L-Carnitine
Zinc
Green Superfood Blend
Whey Isolate
BCAAs
---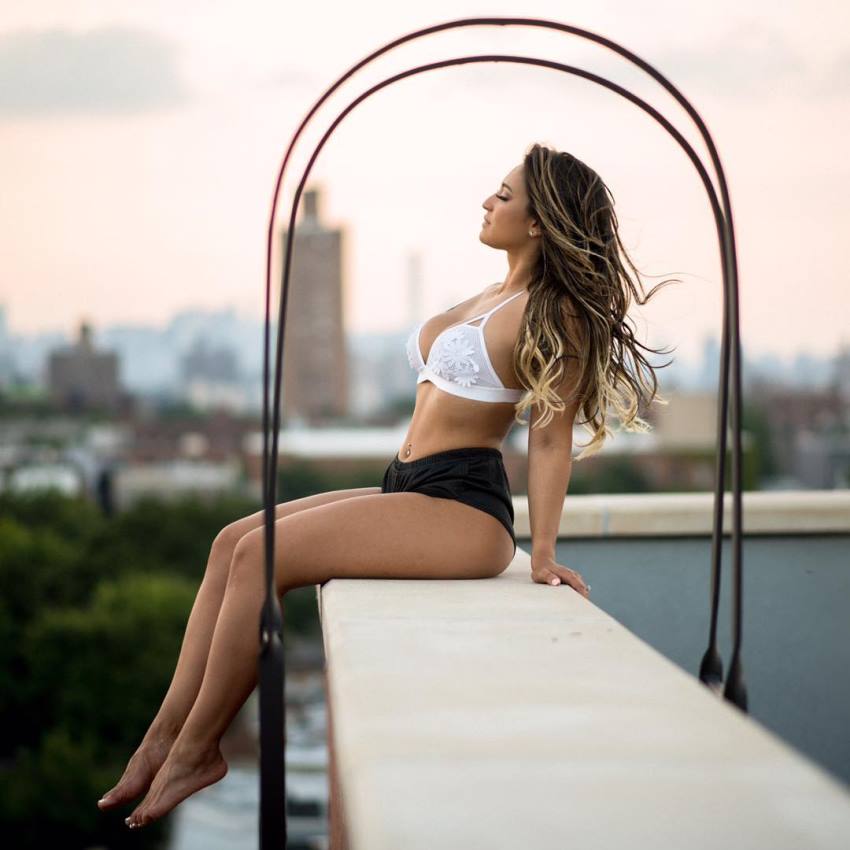 What we can learn from Laura Ivette
Working three part time jobs and studying for a Degree in Biomedical Science can seem overwhelming, just like it was to Laura Ivette at first.
However, even with so many obligations, Laura found time to train in the gym, and prepare her meals in advance; proving to everyone that no matter how hectic life gets, it's always possible to incorporate fitness into your schedule.
Sometimes, you might not be able to train every day. But as long as you make efforts to lift weights and eat healthy whenever you have free time – sculpting a healthier physique, and lifestyle will always be possible.