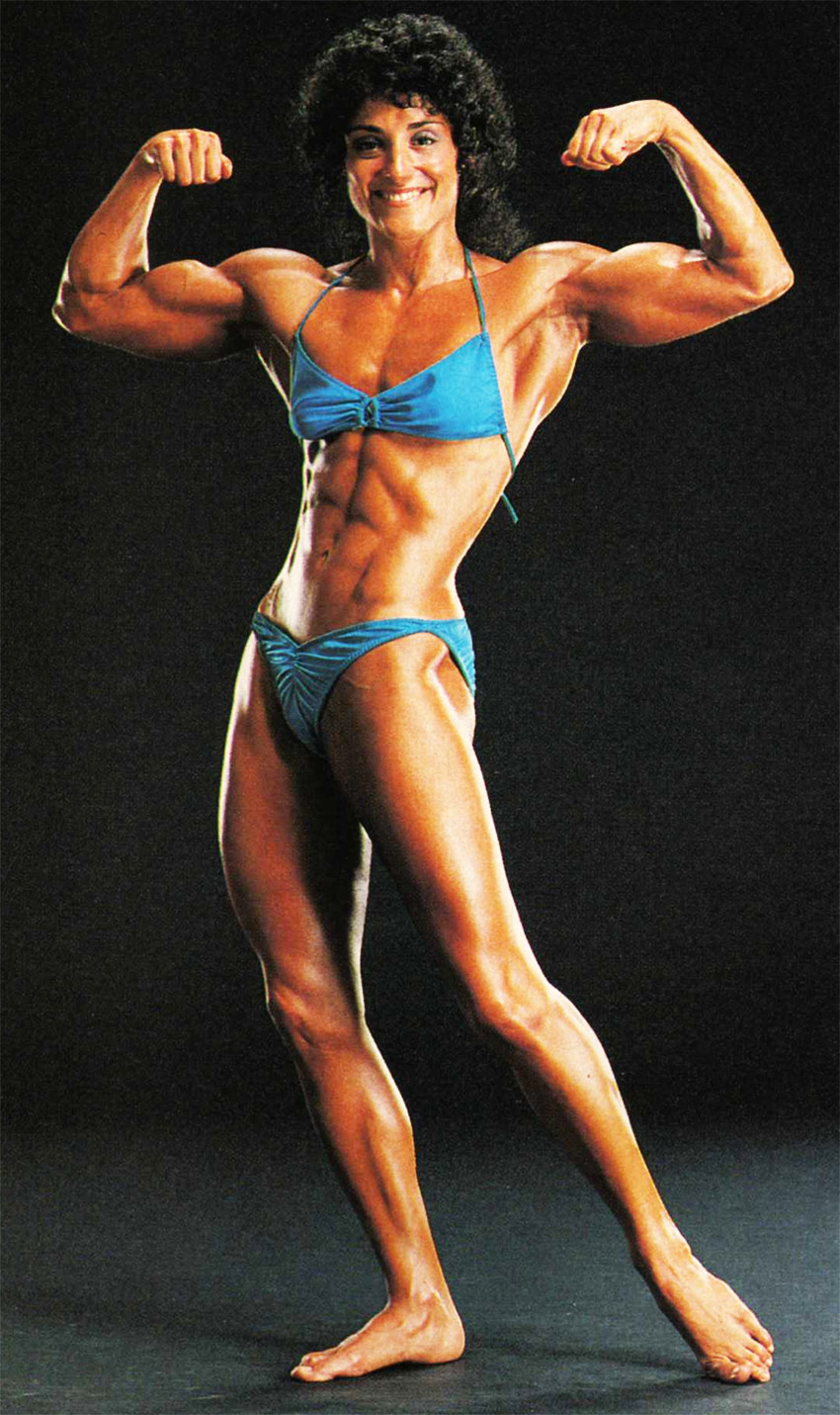 Laura Combes
Professional Bodybuilder
Laura Combes is one of the most celebrated athletes in female bodybuilding, and an IFBB Hall of Famer. She began her fitness journey after suffering knee injuries during a rugby game – with her doctor recommending her to lift weights as part of her rehabilitation.
This led to her gaining lean muscle and sculpting her trademark figure. After encouragement from her friends and family, Laura made the decision to enter her first competition in 1979.
Ultimately, she secured her legacy after dominating the sport in late 1979 and 1980's. However, Laura tragically passed away while fighting with drinking problems after her retirement as a bodybuilder.
This is her story:
---

Athlete Statistics
Full Name: Laura Combes
Weight
Height
Date of Birth
Date of Death
145 - 155lbs (65.8 - 70.3kg)
5'4" (162.5cm)
October 19, 1953
October 4, 1989
Age at Death
Nationality
Profession
35
American
Professional Bodybuilder
Era
1970, 1980
| | |
| --- | --- |
| Weight | 145 - 155lbs (65.8 - 70.3kg) |
| Height | 5'4" (162.5cm) |
| Date of Birth | October 19, 1953 |
| Date of Death | October 4, 1989 |
| Age at Death | 35 |
| Nationality | American |
| Profession | Professional Bodybuilder |
| Era | 1970, 1980 |
---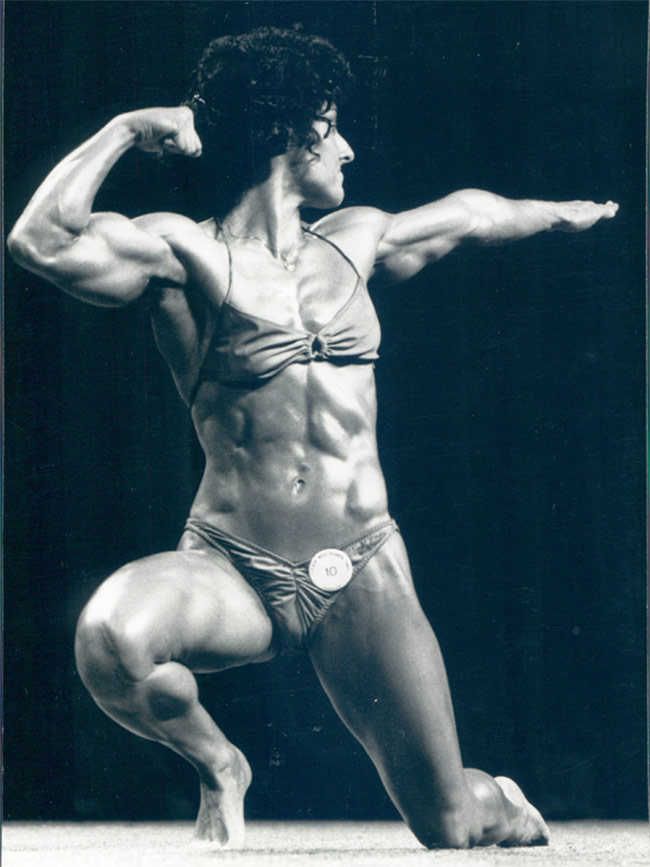 Accomplishments
Competition History
1979 Ms. Brandon Physique – 4th
1979 Ms. Florida – 5th
1979 Ms. Suncoast Body Beautiful – 2nd
1979 IFBB Best In The World – 6th
1979 Ms. Tampa Physique – 1st
1979 Ms. West Florida – 1st
1979 Ms. Northwest Florida – 1st
1980 AAU Ms. Florida – Overall Winner
1980 AAU Ms. America – 1st
1980 NPC USA Championship – 7th
1980 NPC Nationals – 1st (Overall)
1981 Pro World Championship – 6th
1981 IFBB Ms. Olympia – 4th
1982 IFBB Ms. Olympia – 6th
---

Biography
Early Years
Born in 'The Big Apple', New York (USA), Laura didn't have time to settle as a child. At the early age of 13 (in 1966), her family moved to Tampa, Florida (USA).
But one stable thing in her life was sport; she participated in numerous sports such as fencing, sailing, archery, canoeing, horseback riding, water skiing, tennis, and rugby.
Clearly, she was a natural-born athlete with tremendous flair in many sports – but during her teenage years, she had no interest in bodybuilding or lifting weights in the gym.
Bodybuilding
Towards the end of the 1970's, at the age of 23, Laura was forced to leave rugby behind after a career-ending injury in both of her knees. As a result, she was recommend to begin weight-lifting by her doctor for her rehabilitation.
However, her natural athleticism allowed her to thrive as a bodybuilder – she found herself gaining lean muscle and quickly sculpting an aesthetic figure. It wasn't long until her friends noticed the change in her appearance, and encouraged Laura to enter her first fitness show.
---

---
First Competition
In 1979, after a few months of preparation, Laura stepped on stage at the Ms. Brandon Physique show. Although she didn't win, the youngster managed to place 4th in a lineup filled with more experienced athletes.
However, she wasn't pleased with her performance; due to her competitive nature, Laura became determined to improve on her performance and take home a trophy.
Success
Laura's determination to succeed resulted in her entering a further 6 shows that year (in 1979); this was a very impressive debut year as a competitive female bodybuilder, setting the tone for bigger things to come.
After stepping up her game in the gym, she placing highly in all competitions. However, Laura finally tasted victory in the Ms. Tampa Physique competition – walking away with her first trophy of her career.
But she wasn't finished yet.
Becoming a Legend
Over the next 3 years, Laura appeared in 8 more shows, dominating female bodybuilding in late 1979-1980. During this period, she was awarded with a trophy in almost every show she entered – securing her legacy in the fitness industry.
However, after placing 6th in her second Ms. Olympia (the most prestigious show in female bodybuilding), Laura decided to leave her career behind. In 1982, at the age of 29, the fitness icon announced her retirement as a competitive athlete.
---

---
Death
After closing the curtains on an illustrious career, Laura began suffering from drinking problems after the death of both her parents. The legend began on a downward spiral that would eventually take her life.
On the 4th October 1989, Laura was found dead in her apartment in Florida – with the cause of death being acute alcoholic poisoning.
IFBB Hall Of Fame
Although Laura passed away during a troublesome period of her life, she left behind a legacy as a female bodybuilder. During her short. but successful career, Laura helped thrust the sport into the spotlight, inspiring countless female athletes to begin their fitness journeys.
As a result, the IFBB acknowledged her achievements by inducting her into the IFBB Hall of Fame in 2002.
---

What We Can Learn From Laura Combes
Laura's story has taught us to keep an open mind and not be afraid of a new journey; her passion for bodybuilding formed as a result of listening to the encouragement of her friends and making the decision to enter her first competition in 1979.
This led her onto the path of fitness, where Laura became a female bodybuilding icon – leaving behind a legacy, as one of the pioneers of the sport.