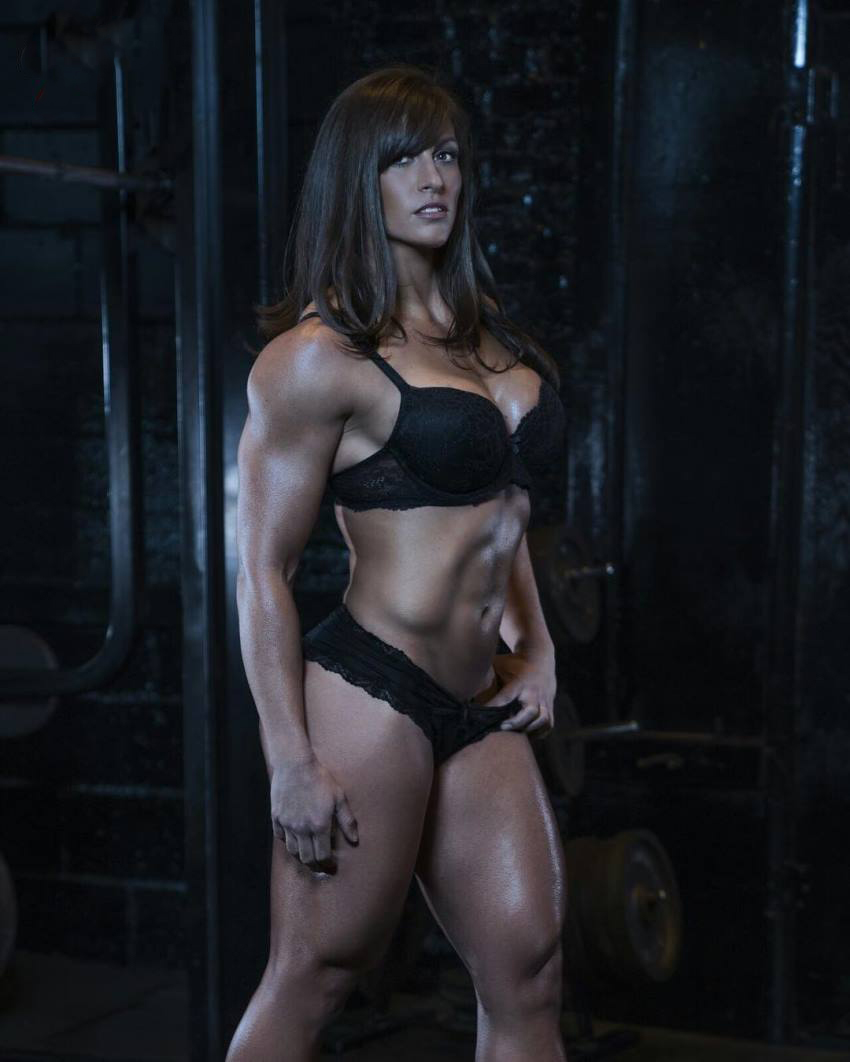 Kristen Graham
CrossFit Athlete, Fitness Model,
Kristen Graham is a CrossFit athlete and fitness model from New Jersey, U.S. She's a respected athlete among her fellow CrossFit competitors and fans, thanks to her achievements in the sport.
Kristen's CrossFit journey all began in 2011, when she gained extra weight after giving a birth to her daughter. Growing up, Kristen always had a fit and firm body, so the extra weight was something that annoyed her a lot.
This is when Kristen turned to CrossFit as a way of getting her fit body back, and she never looked back – after a few years of training, she got into the best shape of her life, and became an accomplished athlete in the sport of CrossFit and competing.
---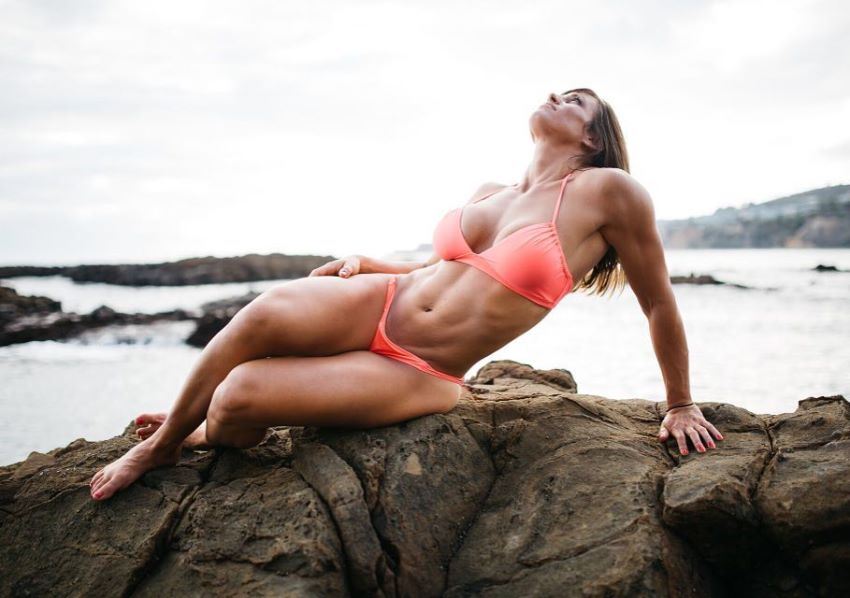 "Be brave, strong, and confident. Never let anyone make you feel like you are less than you are worth. I truly believe positivity spreads positivity."
Athlete Statistics
Full Name: Kristen Graham
Weight
Height
Age
Date of Birth
145 - 155lbs (65.8 - 70.3kg)
5'4" (162.5cm)
38
May 4, 1985
Nationality
Profession
Era
American
CrossFit Athlete, Fitness Model,
2010
| | |
| --- | --- |
| Weight | 145 - 155lbs (65.8 - 70.3kg) |
| Height | 5'4" (162.5cm) |
| Age | 38 |
| Date of Birth | May 4, 1985 |
| Nationality | American |
| Profession | CrossFit Athlete, Fitness Model, |
| Era | 2010 |
---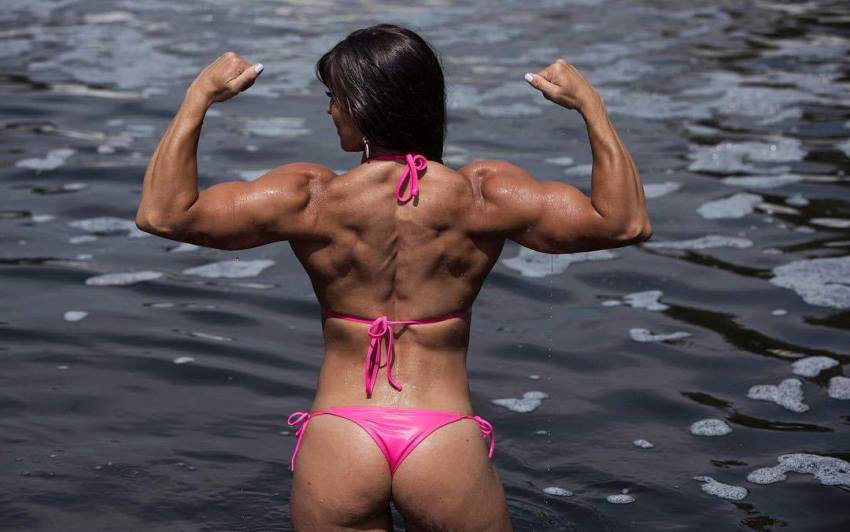 "Be a savage, but have fun doing it!"
Accomplishments
Benchmark Statistics
Back Squat – 280 lbs
Clean and Jerk – 195 lbs
Snatch – 160 lbs
Deadlift – 400 lbs
Pull-ups – 50
Fran – 2:28
Grace – 1:39
Sprint 400m – 1:07
CrossFit Open
| YEAR | OVERALL RANK (WORLDWIDE) | OVERALL RANK (BY REGION) | OVERALL RANK (BY STATE) |
| --- | --- | --- | --- |
| 2016 | 273rd | 29th North East | 4th New Jersey |
| 2015 | 574th | 56th North East | 5th New Jersey |
| 2014 | 601st | 57th North East | — |
| 2013 | 1389th | 113th North East | — |
CrossFit Regionals
| YEAR | OVERALL RANK | DIVISION | REGIONAL NAME |
| --- | --- | --- | --- |
| 2014 | 32nd | Individual Women | North East |
---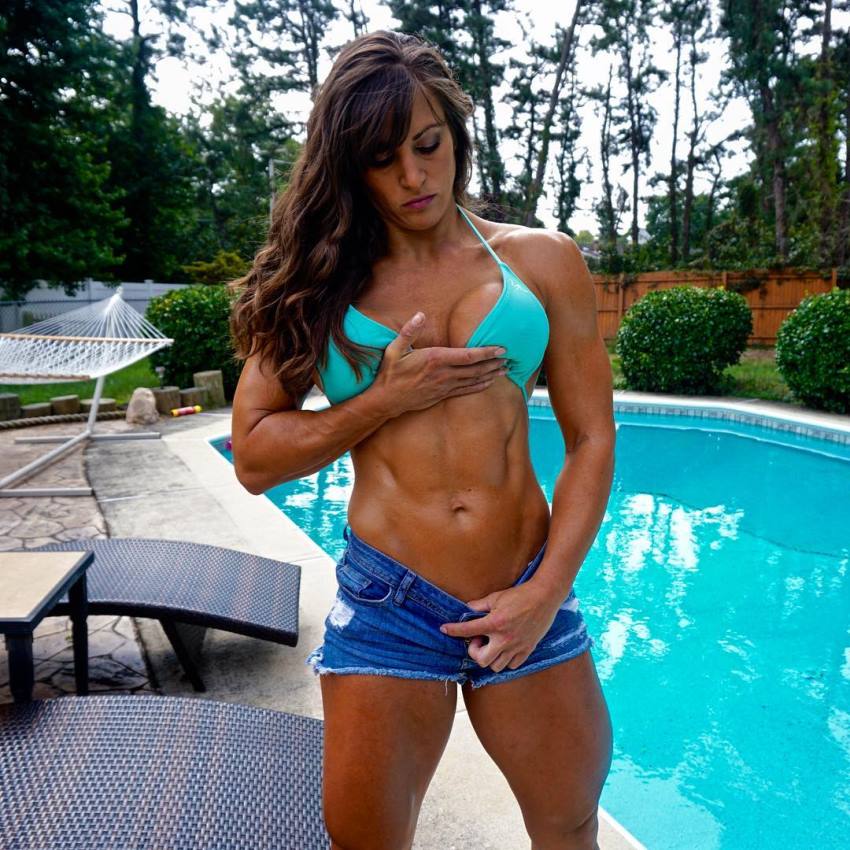 "The grind never stops. When it starts to get easier, it means you're not grinding hard enough. Do work! Make it hurt."
Biography
Kristen's Background and Start to CrossFit
Kristen Graham was a skilled soccer player and track runner in her youth. Playing these sports allowed Kristen to develop a remarkable discipline and work ethic. Something that carried into her CrossFit career and competitions.
Talking about CrossFit, Kristen says it all began in 2011, when she gave birth to her daughter Kylee. After giving a birth, Kristen says she couldn't take her mind off the "baby weight" she gained while pregnant.
As she was always fit and toned prior to pregnancy, this extra bit of fat bothered Kristen a lot. As a result, she decided to get in shape again by venturing into the world of fitness. Specifically, CrossFit.
Kristen then started training in a CrossFit gym, where it took her some time to adapt to the new exercises and training regimens. But once Kristen learned everything about CrossFit, she began to realize there was much more to the sport than just burning calories. She became 'obsessed' with her new-found passion.
---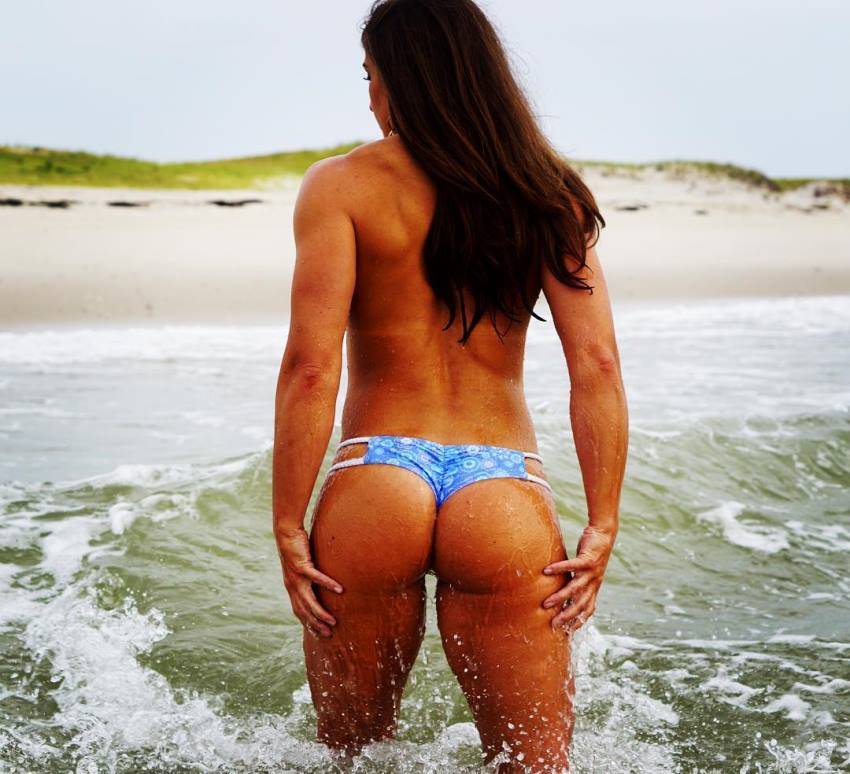 ---
CrossFit Success
Just two years into her CrossFit journey, Kristen already began competing in regional and CF Open contests. Furthermore, she became a co-owner of a CrossFit center in her area, and began coaching upcoming CrossFit athletes.
"I joined for the sole purpose of losing the "baby weight". After I achieved the weight loss I knew it was time to set some new goals! I wanted to be stronger, faster and better." – Kristen Graham
It was a dream come true for Kristen. Not only had she gained her fit body back, but she also furthered her career to become a respected athlete and entrepreneur in the process.
Kristen continues to work hard with her training and competitions, as she aims to accomplish even bigger goals in the future. She makes sure that her discipline remains high to stay on top of her competitiveness – pushing herself day in and day out to achieve progress.
---
"I often hear women tell me they don't want to lift weights because they don't want to get 'bulky.' I say embrace your 'bulky-ness.' Cheers to all my thick chick  friends."
Training
Dynamic Workouts
As a CrossFit athlete, Kristen's training is dynamic and always changes. In other words, sometimes she'll do a lot of functional training, sometimes strength training, or sometimes a mix of the both.
By combining multiple training styles, Kristen improves all her athletic abilities – strength, endurance, speed, and agility. This, in turn, allows her to set some impressive personal records. Some of them are;
Deadlift – 400 lbs
Max Number of Pull-ups – 50
Fran – 2:28
Grace – 1:39
Sprint 400m – 1:07
---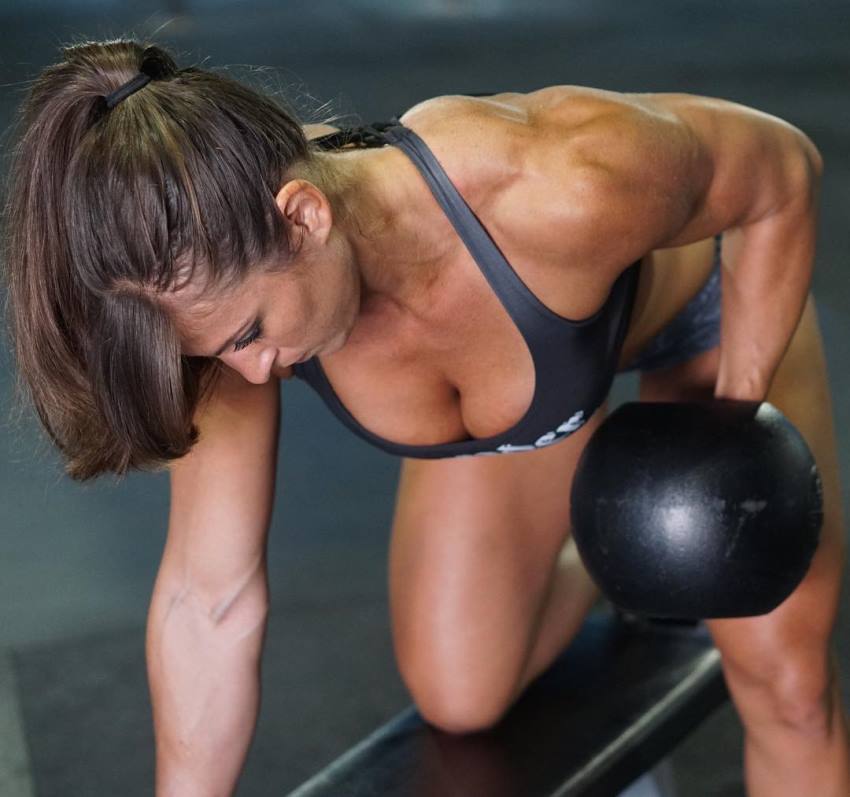 ---
Kristen Graham's Workout Routine
Depending on her goals, here's how a Kristen's CrossFit training session might look;
Kristen beings her workout with cardio, which also serves as a warm-up. She won't do a typical 10-15 minute cardio on a treadmill. Instead, she'll do functional movements, push-ups, jumping jacks, mobility work, jumps, squats, etc.
After she's done with the warm-up, Kristen moves onto the main part of her training session. Depending on what she wants to work on, Kristen will either do strength training, or skill work. If it's a strength training day, she'll work on her raw strength and power output with heavy compound movements like deadlifts. However, if it's not a strength day, Kristen will do specific isolation exercises to balance out her physique, strength, and a certain skill.
The other part of Kristen's workout may include the so-called WOD, aka, the workout of the day. This is where Kristen does a number of reps of a particular exercise as fast as she can, in a limited time period.
After she's done with the training, Kristen will then cool down, or stretch the muscles she trained that day.
---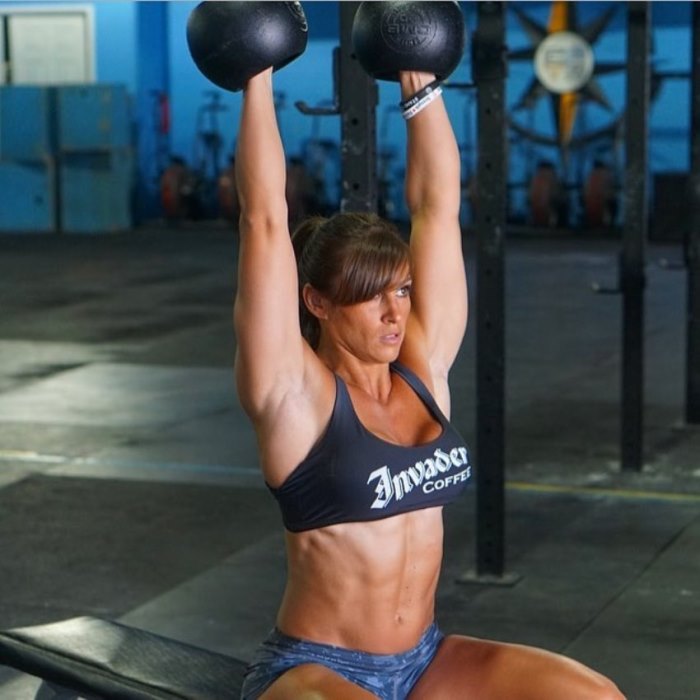 "I like to premake all my drinks and shaker bottles for the morning the night before. That way when I wake up I can just grab what I need and head out the door.

I love the idea of using whey protein with zero carbs because it doesn't spike sugar levels first thing in the morning, and I can still get 20 grams of protein. Also, all my meals are prepackaged and fit perfectly into my bags. I use a bag which is a perfect size to take to work and store everything!"
Nutrition
Keeping it Strict
Kristen's nutrition is clean and strict. She allows no room for mistakes, eating only foods rich in protein, healthy fats, minerals, and vitamins.
This ensures a steady supply of energy for Kristen's body throughout the day, which helps her to push through her demanding CrossFit workouts.
As Kristen says; "When nutrition is dialed in, everything starts to fall into place."
When she isn't competing or doesn't have any serious plans in the near future. Kristen will reward herself for her hard work, and eat her favorite treat a few times per month.
---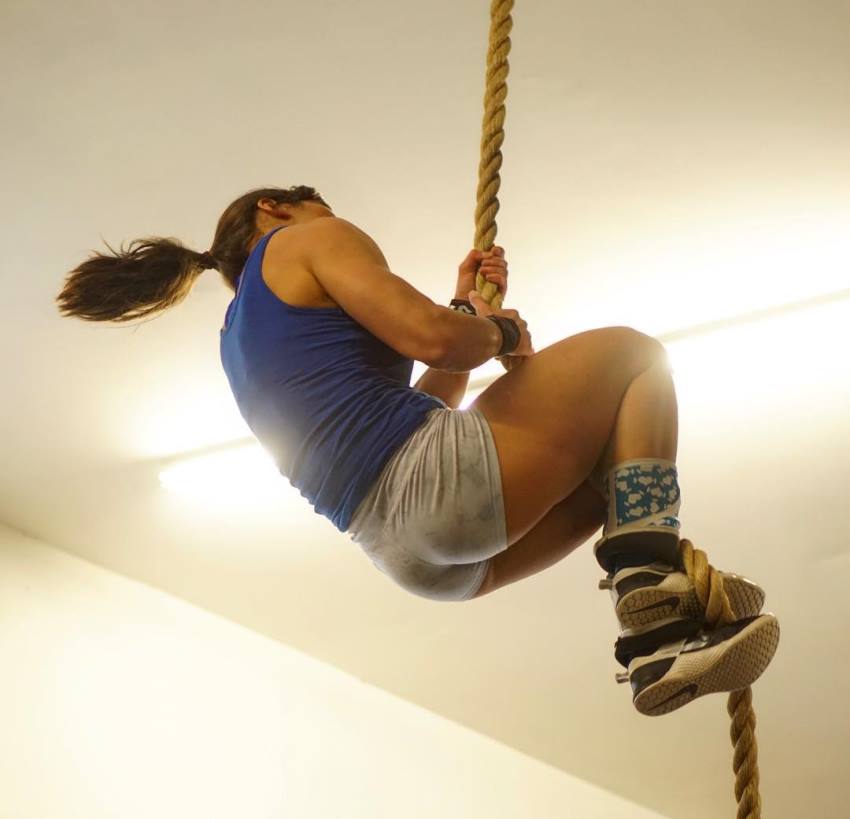 ---
Macros and Foods of Kristen Graham
For breakfast, Kristen tries to have the majority of her daily fats and proteins. Whilst keeping her carbs low.
Throughout the day, she'll eat more carbs, especially after a workout when she needs a fast glycogen spike. Lastly, in the evenings, Kristen will again eat more fat and protein-based meal. Something that'll keep her body fueled throughout the night.
Some of the foods Kristen eats;
Fish
Greek Yogurt
Skinless Chicken Breasts
Brown Rice
Beets
Green Vegetables
Kimchi/Kombucha for probiotics
Almonds
Avocado
---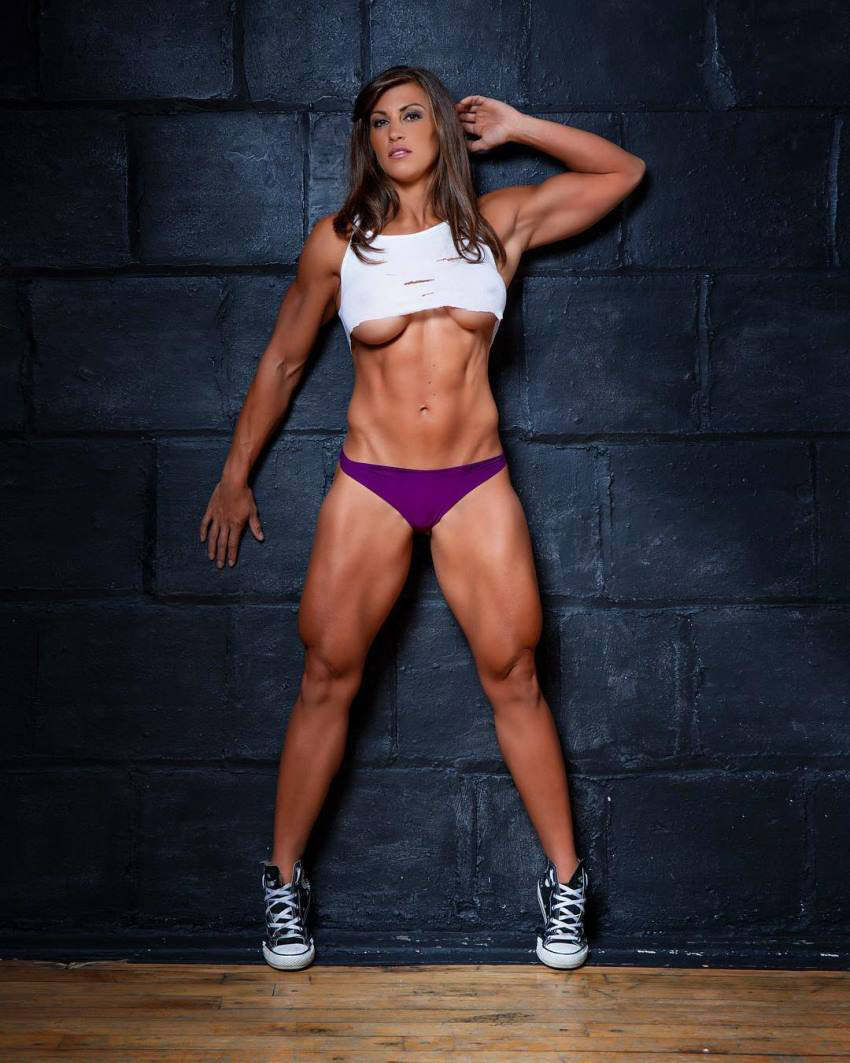 "You put so many hours into sculpting your body, adhering to strict diets, sacrificing…. Don't fear showing off your results. Be proud of what you have achieved. Dont let anyone make you feel ashamed."
Idols and Influences
Competing at CrossFit events year after year and reaching new milestones. Kristen's accomplishments are a result of her own hard work and dedication to the sport of CrossFit, as well as the support of her close ones.
One of those people is Kristen's husband, who coached her during one of her preparations for the CrossFit Open competition; helping her achieve a 29th position in the Nort East Regional CrossFit contest.
Another influence in Kristen's life is her daughter Kylee, who often trains in the gym alongside her mother and father.
Kristen stated the following when talking about her family; "Sharing fitness with my husband and my daughter every day. The ups and downs, the personal records, and the dreaded failures every night, is my silver lining." – Kristen Graham
---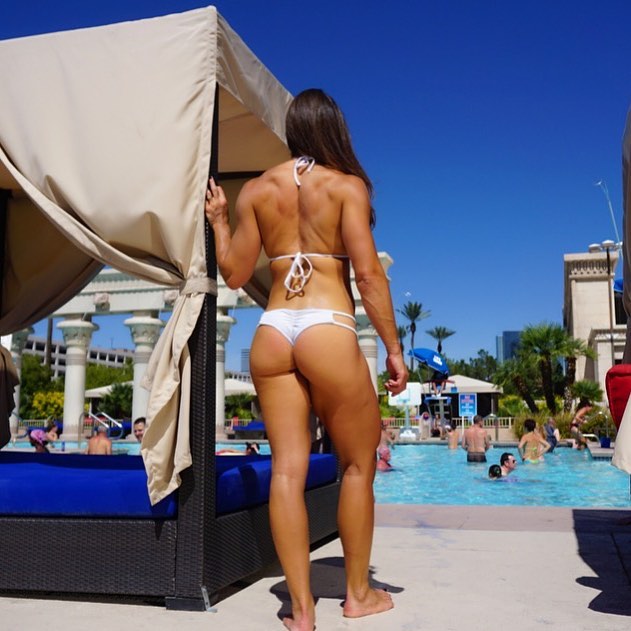 "What I love about my fitness journey is that it has allowed me to feel confident and comfortable in my own skin. None of us are perfect and we all have our own flaws but that's life and this is the shell we were given. Mold it into whatever you want and own it."
What we can learn from Kristen Graham
Kristen Graham became involved in CrossFit just to get rid of the extra fat she'd gained whilst pregnant with her child.
However, after several months of practicing CrossFit, Kristen's motivation to train became much more abstract. The feeling she would get after a long day of working out soon became something she strived towards every single day.
In a way, Kristen discovered her passion for CrossFit by accident – leading her to amazing things. What this tells us is that sometimes it's worth having faith things will fall into place on their own, and that you'll discover a passion of your own one day, if you haven't already.
But once you discover that passion, hold onto it and keep striving towards making it your lifestyle – just as Kristen Graham did.