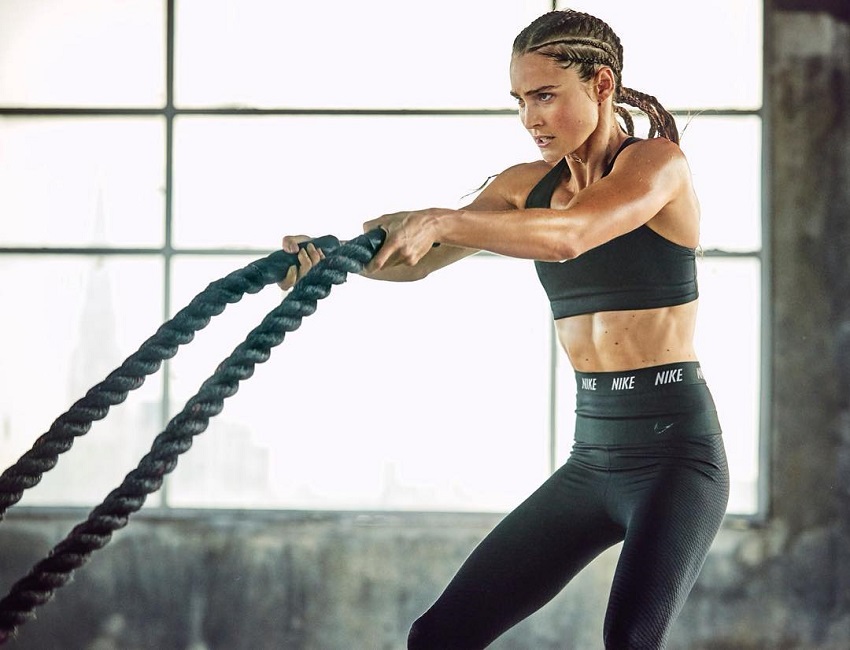 Kirsty Godso
Fitness Trainer, Online Influence
Kirsty Godso is a sponsored fitness athlete and trainer originally from New Zealand. She caught a break in the fitness industry after graduating from college – it was at this point she began to work with a huge sports brand, and fitness company as a coach.
Ever since then, Kirsty has grown into an expert trainer and online personality. She now lives in New York City, helping people achieve their fitness goals through her boot camp classes and online advice.
This is her story:
---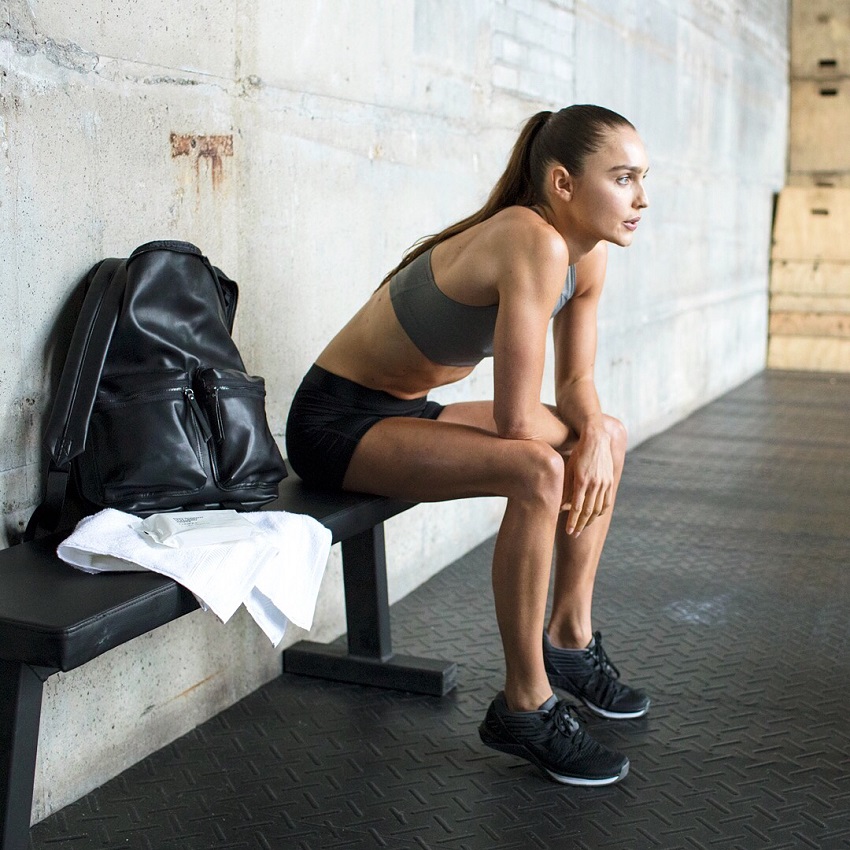 "Run your own race! Don't waste time or energy comparing yourself to other people. We are all beautifully different and should embrace our individual qualities. Focus on yourself and your own goals and you will achieve much more and much faster!"
Athlete Statistics
Full Name: Kirsty Godso
Age
Date of Birth
Nationality
Profession
35
August 13, 1988
New Zealander
Fitness Trainer, Online Influence
Era
2010
| | |
| --- | --- |
| Age | 35 |
| Date of Birth | August 13, 1988 |
| Nationality | New Zealander |
| Profession | Fitness Trainer, Online Influence |
| Era | 2010 |
---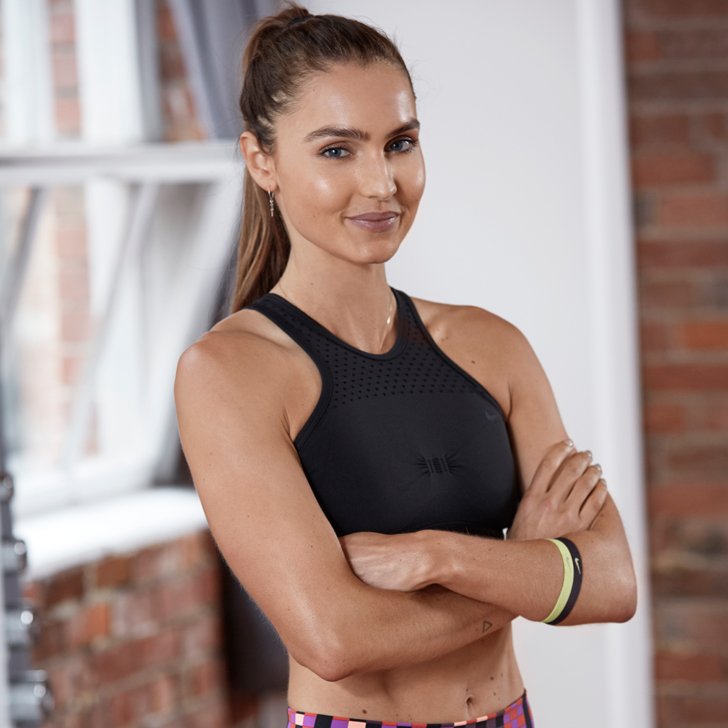 "If I really don't want to workout, I take a day off, or maybe I do yoga or play basketball with my friends. Then, when I go into my next workout, I feel like it's good to be back."
Accomplishments
Fitness Trainer
Brand Ambassador
Online Influence
---
"Whenever I travel, I try out different gyms around the city. It's a really good way to explore different exercises and figure out what you like and don't like. It's a great way to get new inspiration."
Biography
Kirsty Godso' Background
Kirsty Godso had always shown a huge interest in fitness and physical activity. Raised by her parents who were both professional golfers, Kirsty took part in a variety of sports while growing up.
Out of all the sports and disciplines, Kirsty's favorite was weight, and body-weight training. She loved the feeling of intense workouts and seeing her body improve.
Before long, Kirsty's interest in fitness turned into a passion. Enthralled with her progress, she began fantasizing about making a long-term career in fitness.
---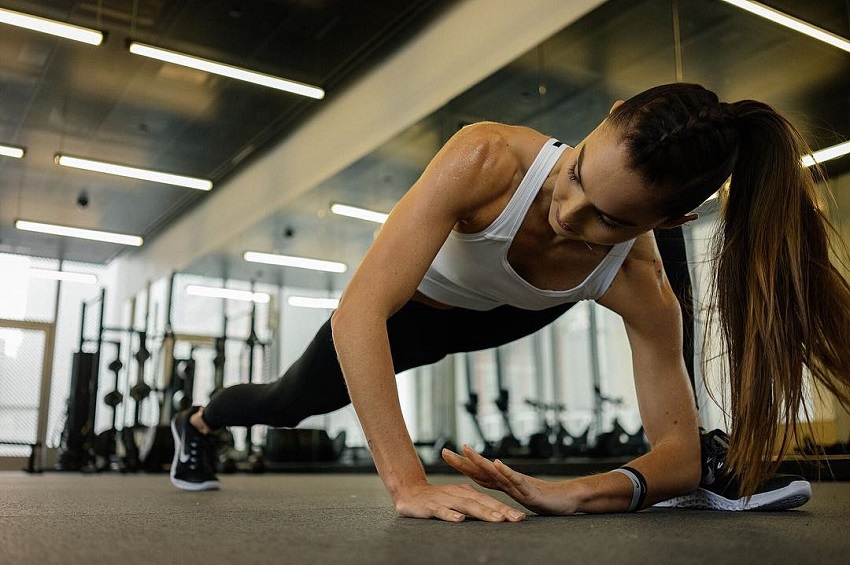 ---
Pursuing Her Passions
Kirsty caught a break after graduating from college, when a huge sports and fitness company offered her work. Without much thinking, Kirsty accepted the offer and began building a name for herself in the industry.
She began working as a training coach, helping people reach their fitness goals. Additionally, Kirsty opened her online profiles where she revealed her workouts and diet regimens.
---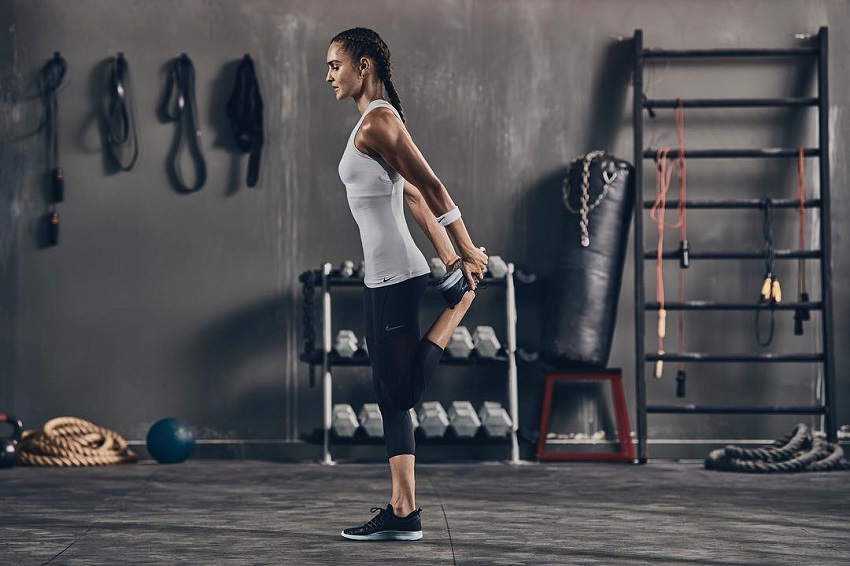 ---
Catching a Break
Before long, people started coming to Kirsty's social pages. They were impressed by her advice, so much so that the word about Kirsty started to spread quickly among the fitness fanatics on the internet.
"Once you see that you can have a positive effect on people, you get hooked — you want to keep doing it. I love when someone I train feels really good about himself or herself. We talk so much about looks, but I want to know: How do you feel?"
Eventually, Kirsty became a major fitness influence. In addition to helping people transform their physiques in person, she's also inspired numerous individuals on the internet with her expert advice.
---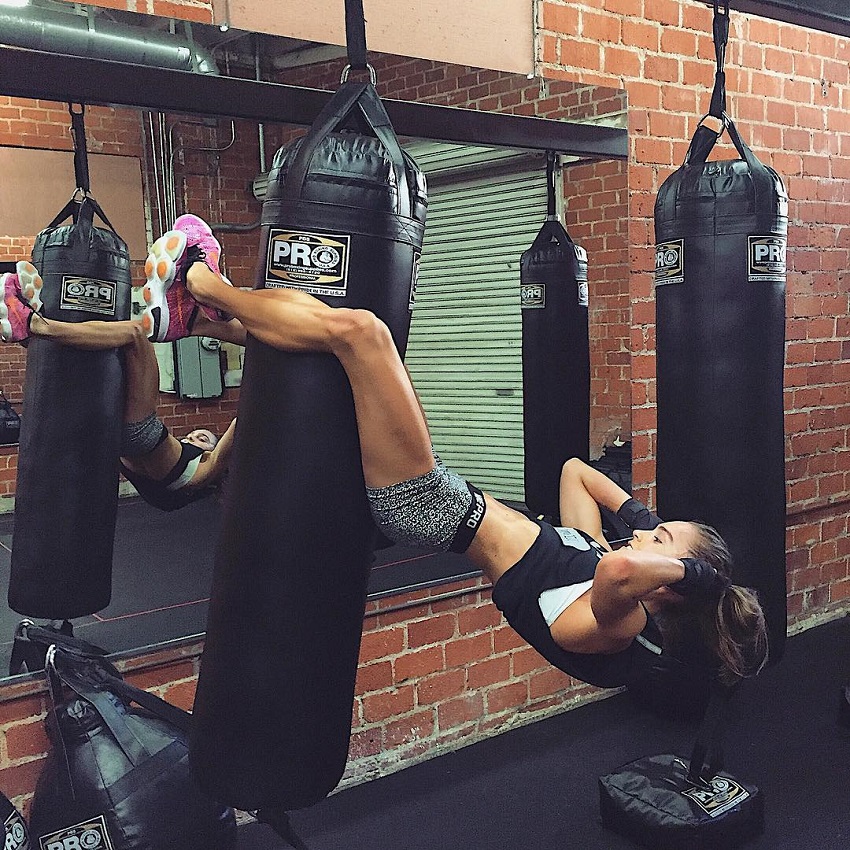 Training
Kirsty's Training Schedule
Kirsty wakes up at around 5:30 AM. Immediately after waking up, she'll have a cold shower followed by a protein shake.
After this, she might do some yoga and light stretching, before heading out to the gym to train fitness classes. If she doesn't have any classes that day, she'll do a HIIT or strength training workout by herself.
She trains five to six days out of the week, sometimes even seven. Kirsty says it comes naturally to her, training is a part of her everyday life.
The types of training Kirsty does vary a lot. As someone who likes to switch things up, she enjoys combining weight training, high-intensity cardio, long walks, and even sports as her forms of exercise, doing what feels best at the moment.
---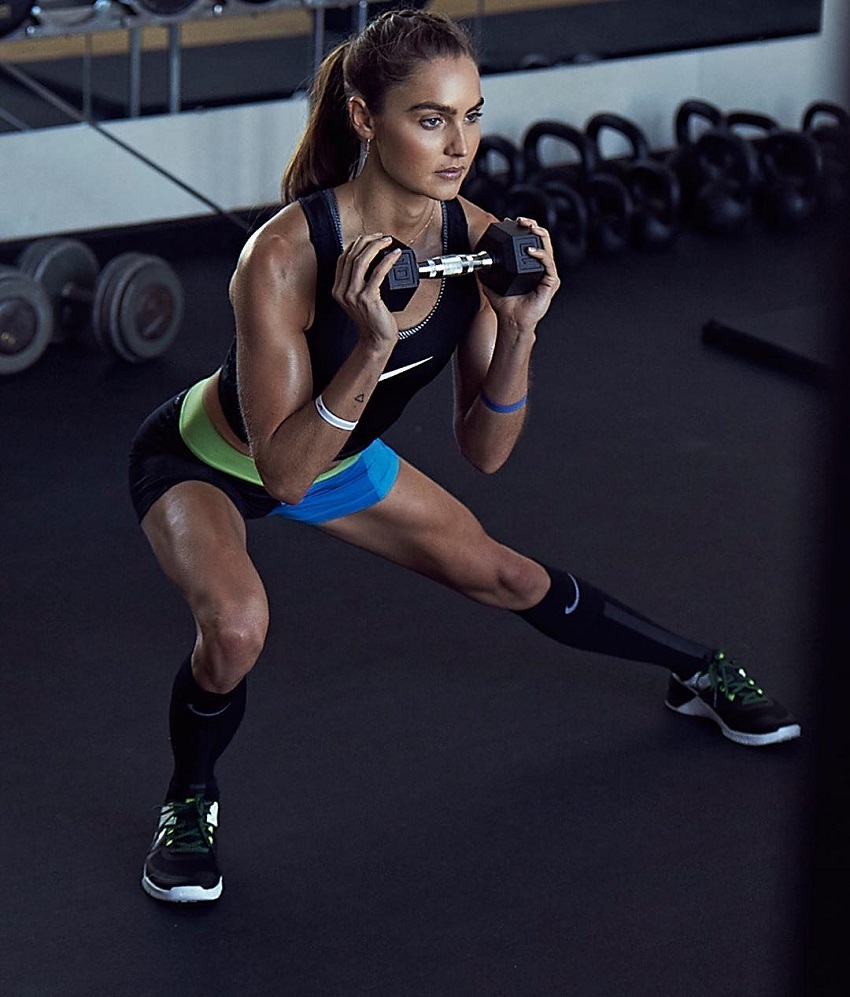 ---
Toning Thighs
According to Kirsty, the key to toned legs and glutes is weight training. She says many women believe that by training with weights, they'll become "bulky," which she believes isn't true.
"I am constantly trying to reassure women that they won't bulk up by training with weights! It is actually the type of training that will give your body the greatest results, especially if you're after lean, toned legs!"
Her favorite exercises for toning inner thighs are;
Box Step-Ups with dumbbells
Pile front squats
---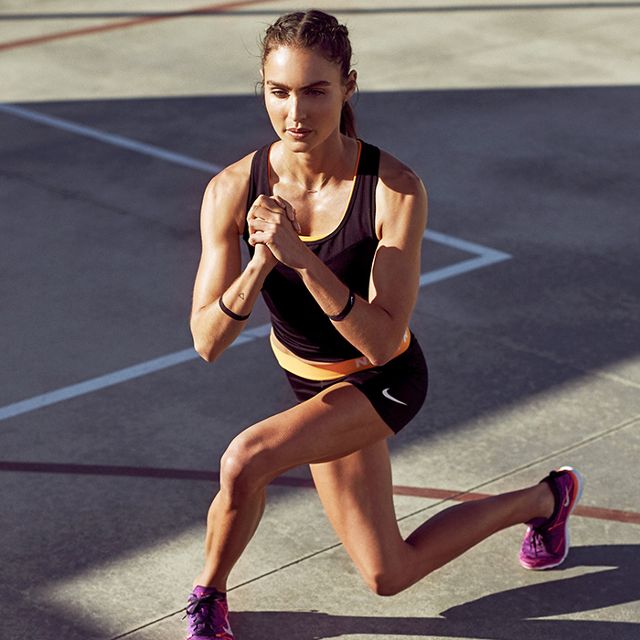 ---
Training Abs
Kirsty isn't a fan of doing endless sit-ups for her abs. Instead, she likes to train them with compound exercises such as squats, pull-ups, and weighted push-ups, as these exercises indirectly target her core.
As Kirsty said; "I think a lot of people still think they need to do endless crunches and hovers to work on their core but actually if you have a well-rounded weights program you are working your core the entire time!"
---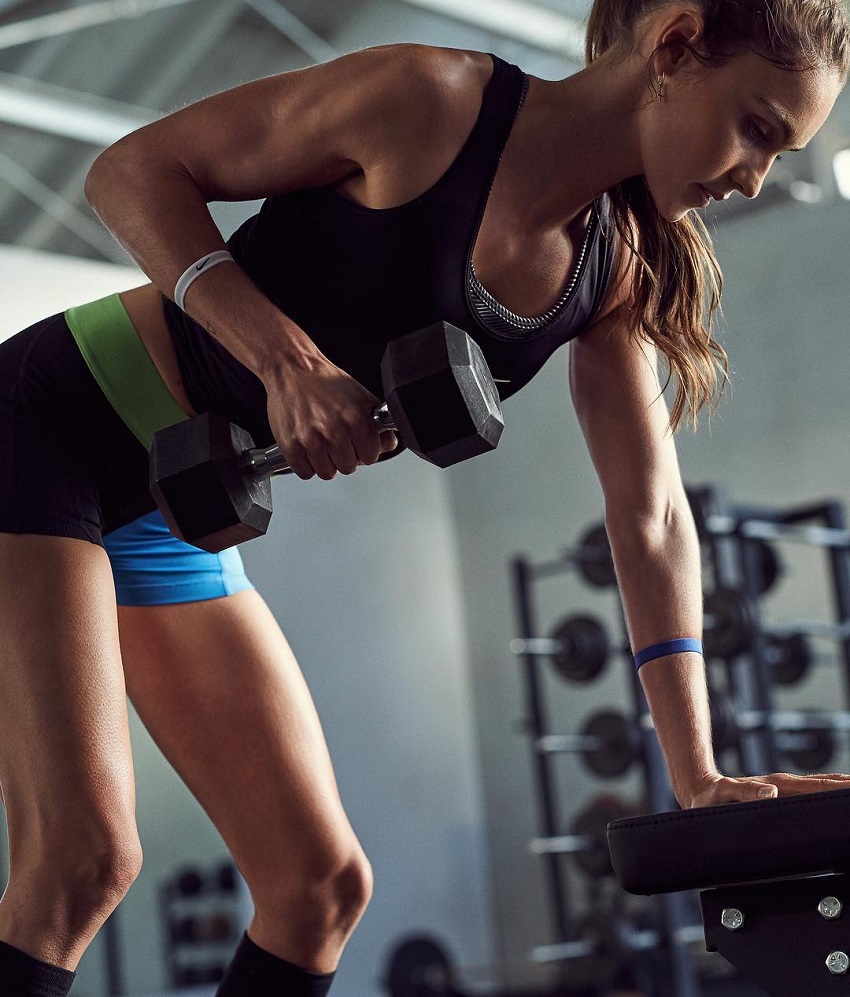 Nutrition
Keto
Kirsty has been following a keto-based diet since she was 22. When she first tried this diet, Kirsty felt extremely lethargic, tired, and even sick.
However, despite these symptoms, Kirsty stuck to her new diet. After two weeks, all of the symptoms disappeared and she felt better than ever.
"Cutting out fruit was really hard for me and I also had a pretty bad obsession with gummy candy. Giving that up was hard. But I stuck with it and a week into my newfound eating plan, I felt a huge shift in my body—I felt amazing. "Wow, I am never going back," I thought. And I haven't."
---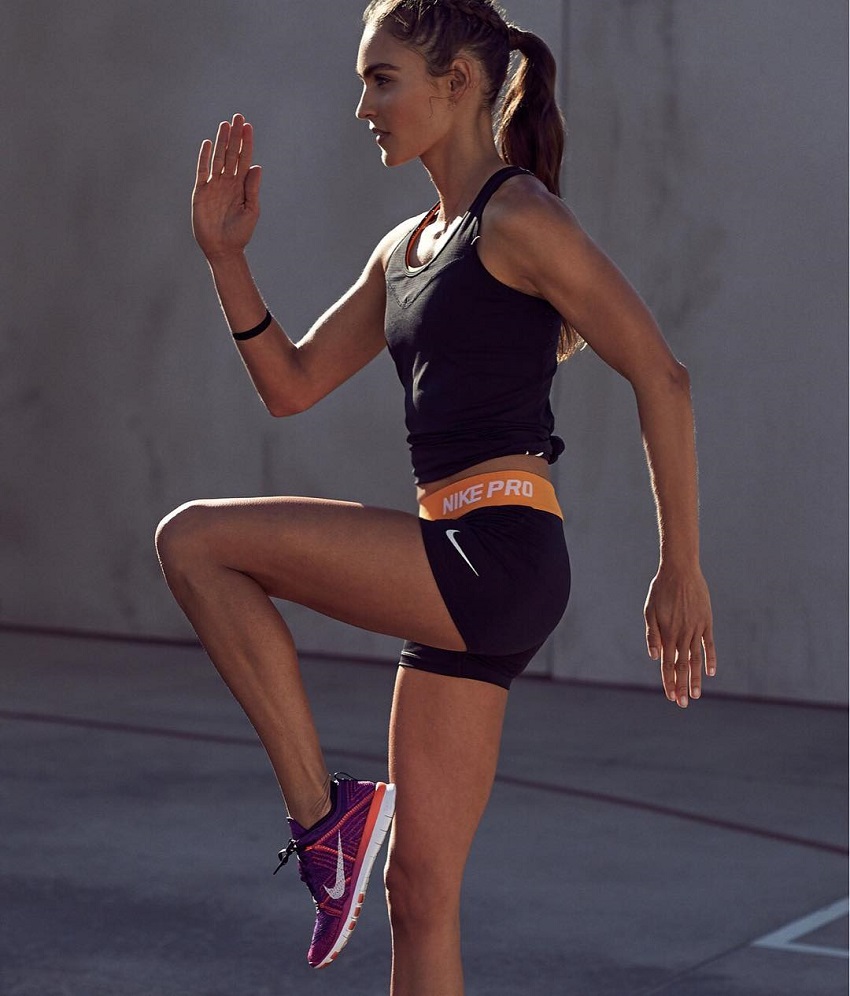 ---
Kirsty Godso's Diet Plan
Kirsty starts her mornings with a healthy protein shake consisting of whey protein, blueberries, bee pollen, and some ice cubes. It's low in calories, rich in protein, and gives Kirsty the energy for her first workout of the day.
Here's how the rest of her daily meal plan looks;
Breakfast
Whey protein isolate
Frozen blueberries
Lucuma powder
Collagen powder
Bee pollen
Ice
Water
Lunch
Avocado
Chicken
Heirloom tomatoes
Beetroot
Chilli
Dinner
Grilled broccoli
Rocket and kale
Avocado
Asparagus
Heirloom tomatoes
Activated pumpkin seeds
Butternut pumpkin if I feel like something a bit more filling
Supplement Plan
Kirsty doesn't take many supplements. She relies on a multivitamin to cover any nutritional gaps she might have in her diet, magnesium to aid in muscle recovery, and whey protein to support her daily protein needs.
---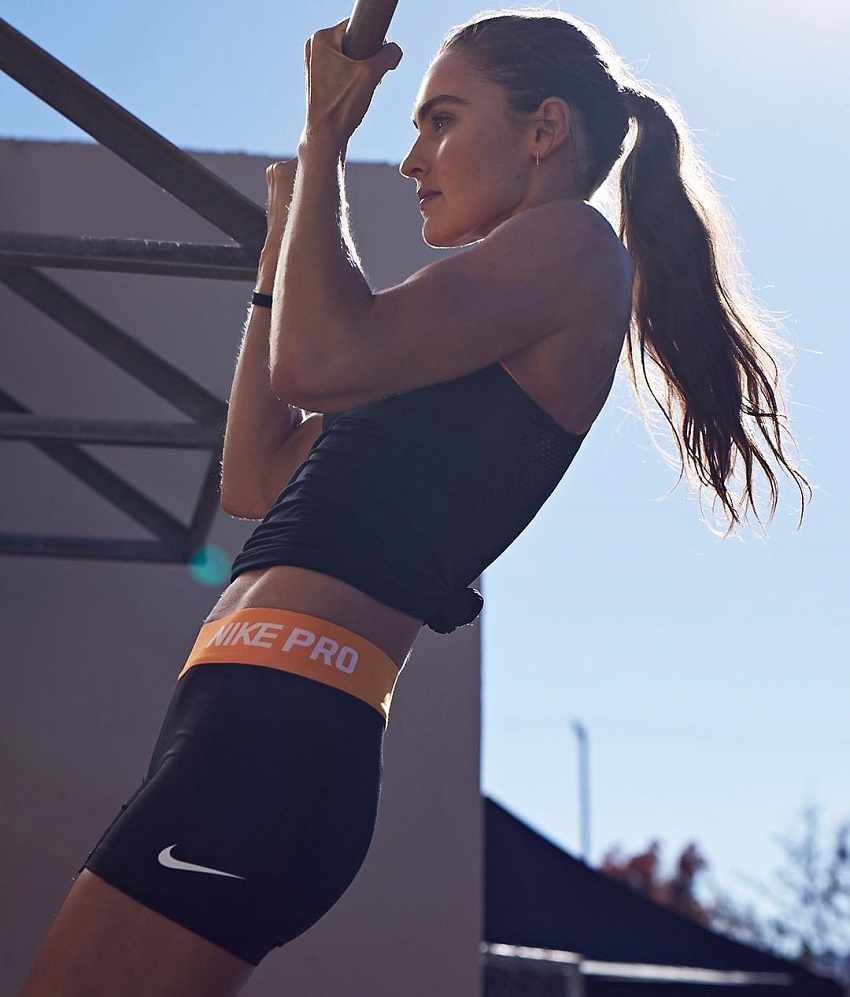 "People laugh at me when I say this, but I was fortunate to be born with celiac disease. When I started eating keto, the fact that I already kept to a grain-free diet meant there was one less thing I had to give up."
Idols and Influences
Kirsty is motivated by seeing her own progress, as well as the progress of other people she trains with. Here's what she said about her motivations and influences; "Fitness is my true passion, it really is my heart and soul so there is rarely a day where I don't feel motivated to be moving.
The biggest motivational drivers for me are working towards my goals, and seeing progress with the people that I train. There is nothing more satisfying than helping someone grow more confident with themselves and achieving things they thought were impossible." – Kirsty Godso
---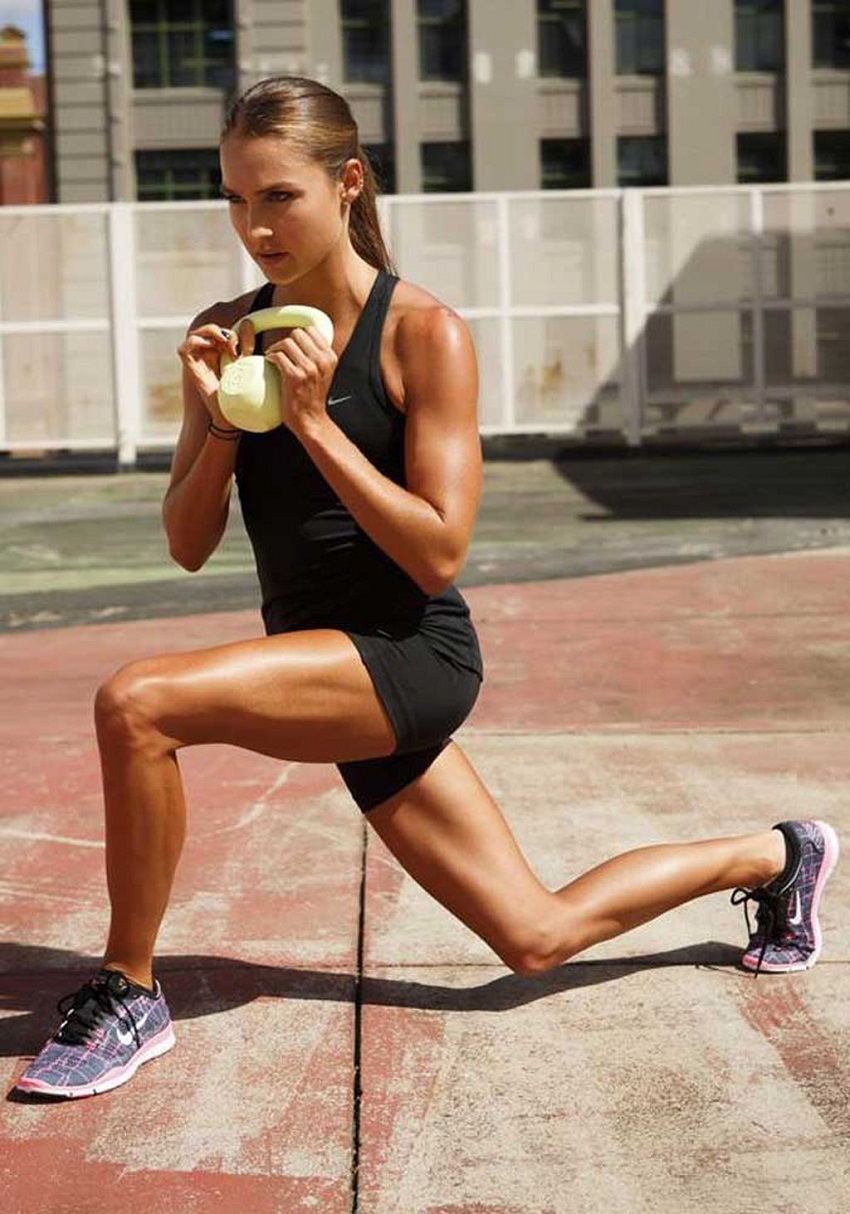 What we can learn from Kirsty Godso
Kirsty Godso has always had a passion for fitness and physical activity. While initially, this was only her hobby, it eventually became a full-time job and a dream career.
What we can learn from Kirsty, is that nothing in life is impossible. If you set your goals high, act on them, and stay determined, then you too can achieve anything you imagine – just like Kirsty Godso did.