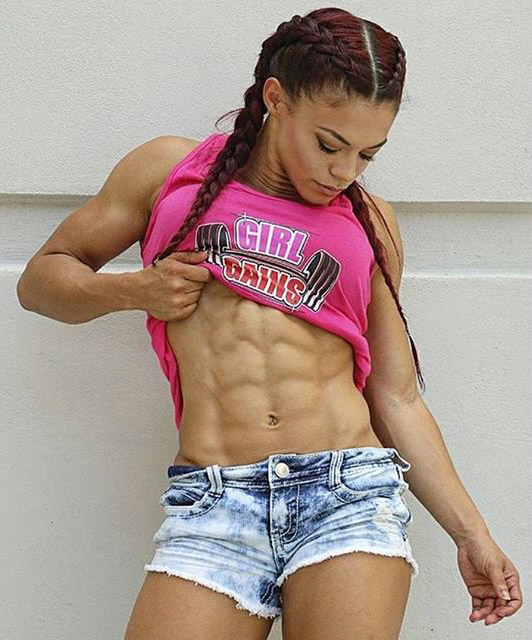 Kessia Mirellys
Bodybuilder, Fitness Model
Kessia Mirellys is known around the world as a Social Media Diva. Her awesome physique has attracted a mass of online followers that support her every step of the way.
Originally from Brazil, she sports a physique of thick leg muscles and toned upper body that thousands of people worldwide try to emulate.
She continues to work hard and represent what can be achieved with dedication to lifting weights and healthy eating. She's an inspiration for millions of women out there who are thinking of doing the same.
---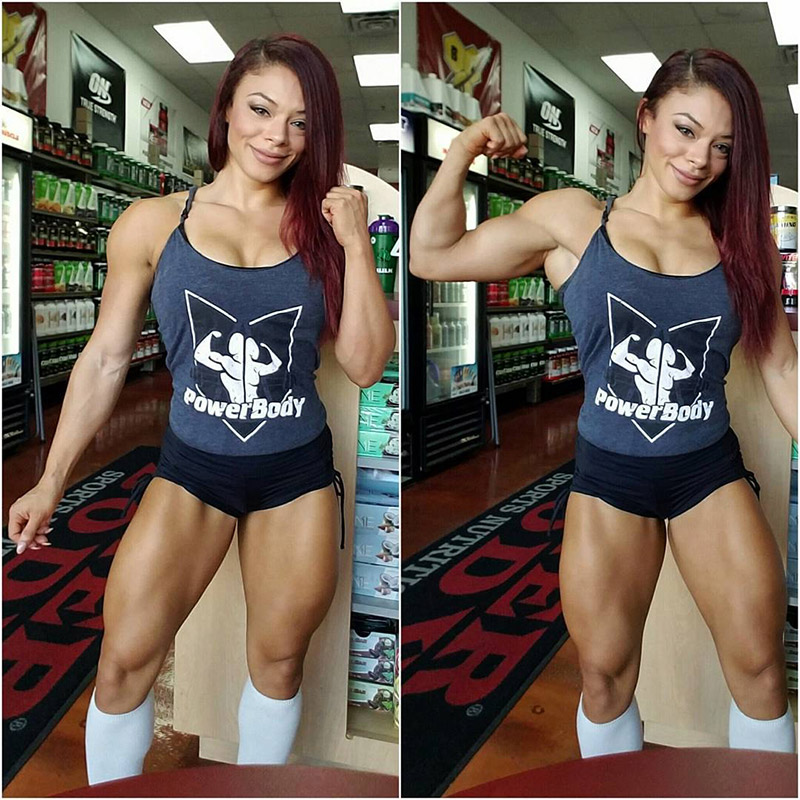 Athlete Statistics
Full Name: Kessia Mirellys
Weight
Height
Nationality
Profession
135 - 145lbs (61.2 - 65.8kg)
5'6" (167.5cm)
Brazilian
Bodybuilder, Fitness Model
Era
2010
| | |
| --- | --- |
| Weight | 135 - 145lbs (61.2 - 65.8kg) |
| Height | 5'6" (167.5cm) |
| Nationality | Brazilian |
| Profession | Bodybuilder, Fitness Model |
| Era | 2010 |
---
---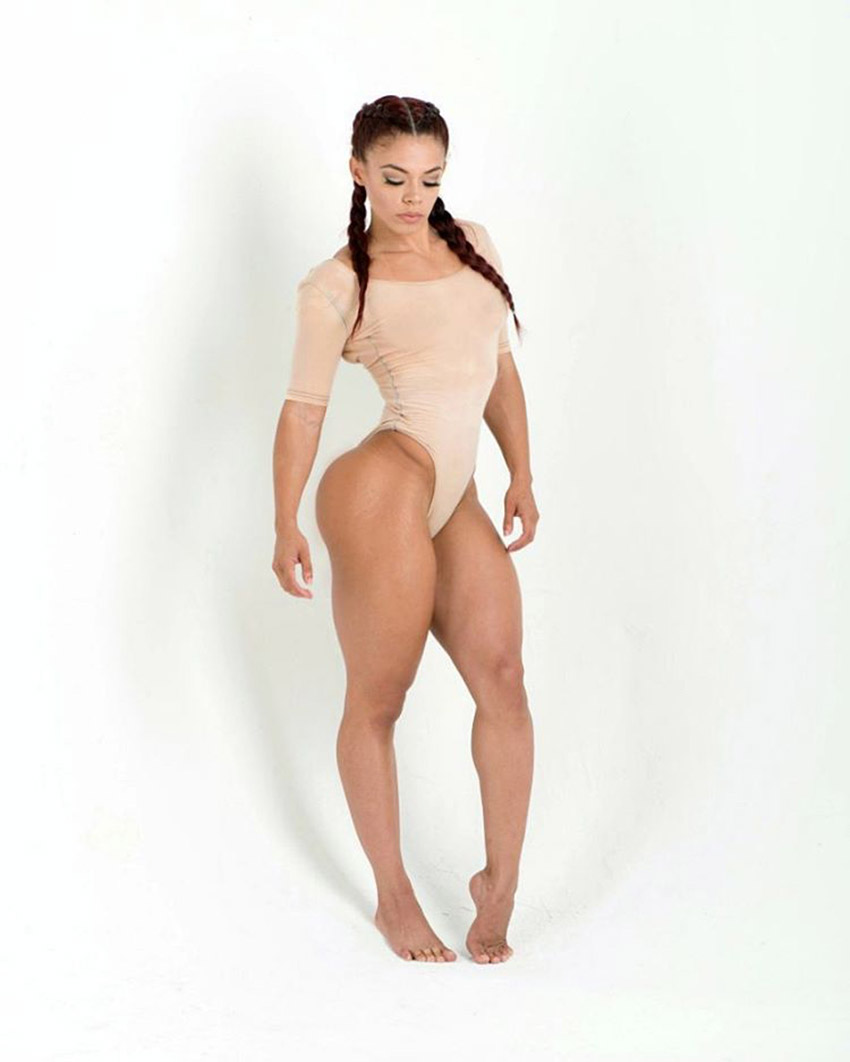 Training
New Training Styles
Throughout her many years training, Kessia has adapted to new training styles. But in the beginning, she'd only focus on the basic movements such as squats, pull-ups, push-ups and the chest press to create her awesome physique.
However, as time went by, and as she surrounded herself with professional trainers, Kessia began to learn new training moves that's helped to create an even more impressive figure for the bodybuilding stage.
Some of these exercises are; weighted farmer carries, overhead straight arm extension for the chest and lateral muscles, and also, hanging leg raises for an impressive mid-section.
Favorite Workouts
Apart from using heavy weights to build additional muscle mass, Kessia says that her favorite type of workouts are those that involve lighter weights and plyometrics such as jumping squats, explosive push-ups, and box jumps.
Kessia says these exercises keep her body 'tight' and in shape, more so than any other type of exercise. She's been doing plyometrics ever since she was a child, and in her own words she says; "I'll probably be doing them for the rest of my life".
Core Exercises
Some of her favorite core exercise, are those which force her entire core to be worked at all times. These include hanging leg raises, and crunches without allowing the muscle to relax – maintaining tension at all times. This way, Kessia creates as much muscle damage, and anabolic response as possible.
Workout Structure
Kessia will always start her workout with heavy compound movement. This way, she uses her stored energy to create as much force as possible throughout demanding exercises, such as squats, deadlifts, and other compound movements.
Kessia then moves onto accessory isolation movements. These exercises may include, single leg hamstring curls, leg extensions, calf raises, and bicep curls etc.
---
Editor's Tip

Inspired to reach your maximum potential like Kessia? Read our comprehensive guide on how fat burner supplements can really up your game!

---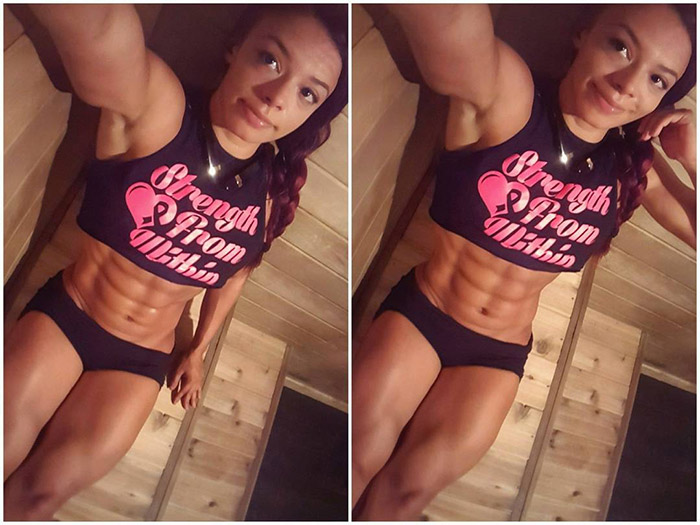 ---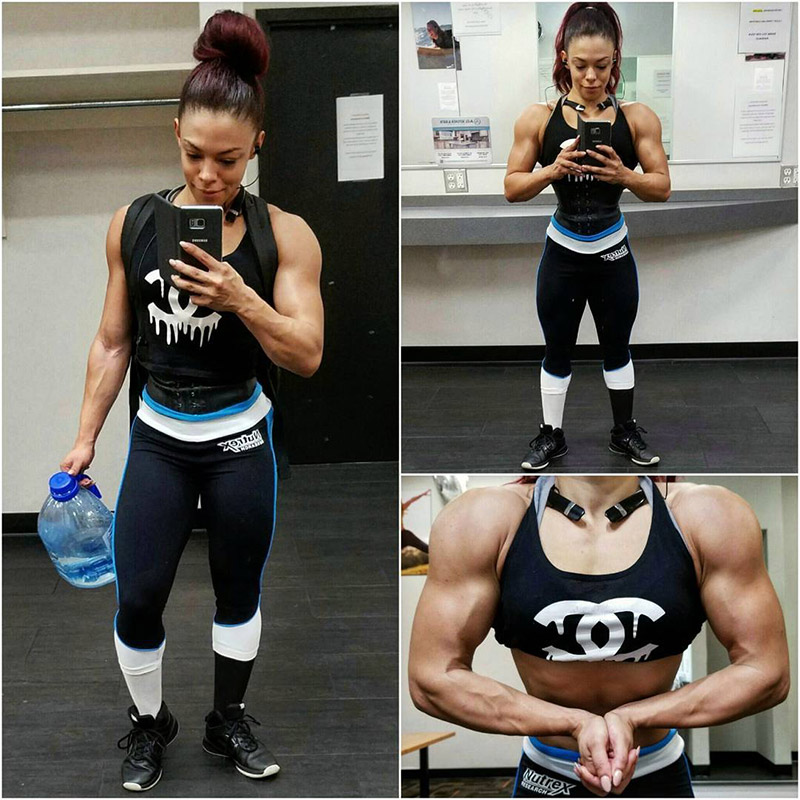 Idols and Influences
Kessia's not motivated by any one bodybuilder, or person in particular within the fitness industry, but instead, she's inspired by her family, more so her father. Kessia's father has been a huge inspiration to her, due to the fact that he supported her since the very beginning of her fitness journey at the age of 5.
Her father would make sure she'd wake up at 04:30 in the morning, to make sure she trained from a young age. Not only that, she was also inspired by her brother, who's a two time cancer survivor.
---