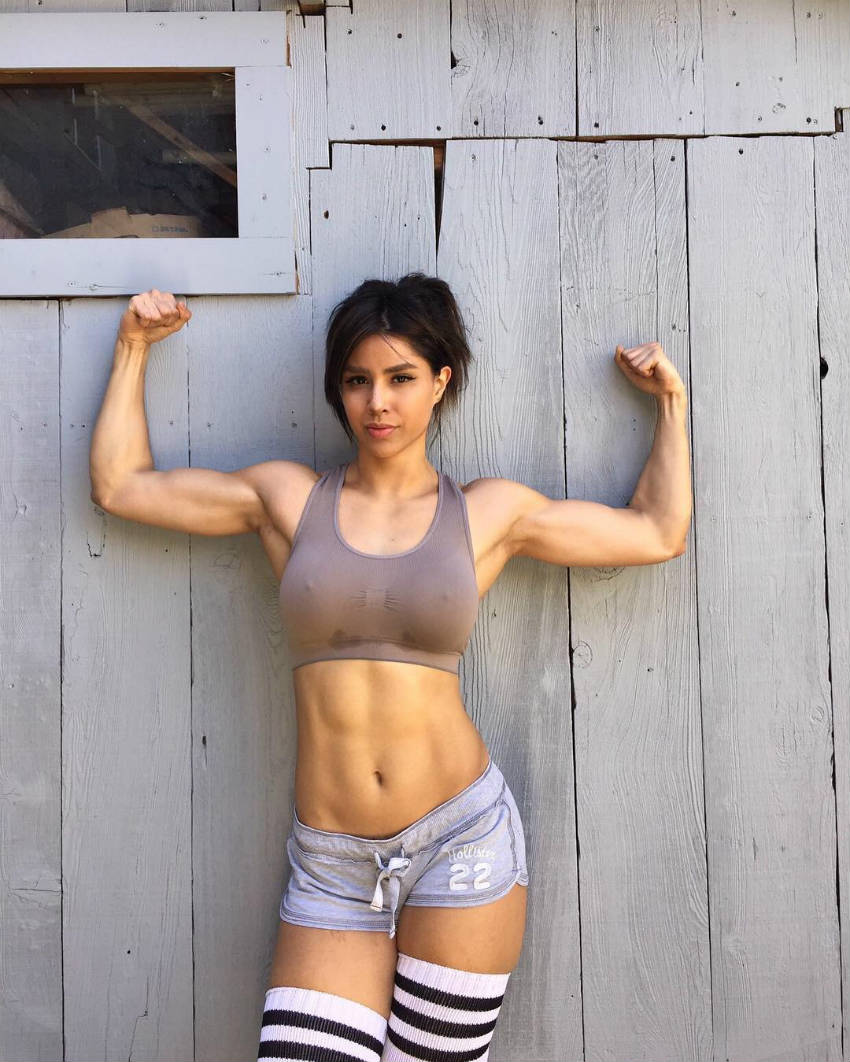 Kayli Ann Phillips
Crossfit athlete, Social Media Celebrity
Kayli Ann Phillips is a CrossFit athlete from Northern California. She's known for her dedication to the sport, along with her inspirational quotes and photos on social media.
Kayli has attracted a significant following throughout the years. She's done this by uploading workout videos and photos displaying her physique to the world. She's also worked as a sponsored athlete, using Instagram and her huge network of contacts to create her success.
However, Kayli says gaining success wasn't easy. She makes it clear to her fans it was 'hard work and dedication' that got her where she is today.
With an every-growing following online, Kayli Ann Phillips is always trying to achieve her fitness goals and make her fans proud. This is her story:
---

Athlete Statistics
Full Name: Kayli Ann Phillips
Weight
Height
Year of Birth
Nationality
135 - 145lbs (61.2 - 65.8kg)
5'7" (170cm)
1989
American
Profession
Era
Crossfit athlete, Social Media Celebrity
2010
| | |
| --- | --- |
| Weight | 135 - 145lbs (61.2 - 65.8kg) |
| Height | 5'7" (170cm) |
| Year of Birth | 1989 |
| Nationality | American |
| Profession | Crossfit athlete, Social Media Celebrity |
| Era | 2010 |
---

Accomplishments
CrossFit Athlete
Social media celebrity
Sponsored Athlete
---

Training
Home Gym
Kayli has sculpted her awesome physique in her own 'home-gym,' which includes a pull-up bar and Smith Machine. She enjoys the freedom this gives her, as she can workout any time of day without the need to travel, or sign up to other gym memberships.
Some of her favorite exercise are pull ups, l-sit ups, clean & jerk, squats, and a whole variety of workouts in the comfort of her back yard.
Typical Routine
Her routine combines CrossFit techniques with classic weight-lifting movements. Kayli's typical gym sessions are below:
Deadlift 225lb
Snatch work at 125,130,135lbs
88 double- unders
8 unbroken deadlifts(225/155)
8 strict handstand push-ups
Pistols
Warm-Up: Jump- Rope (3 mins)
400m Runs
Suicides (until failure)
10 Thrusters
10 Pull-Ups x3
---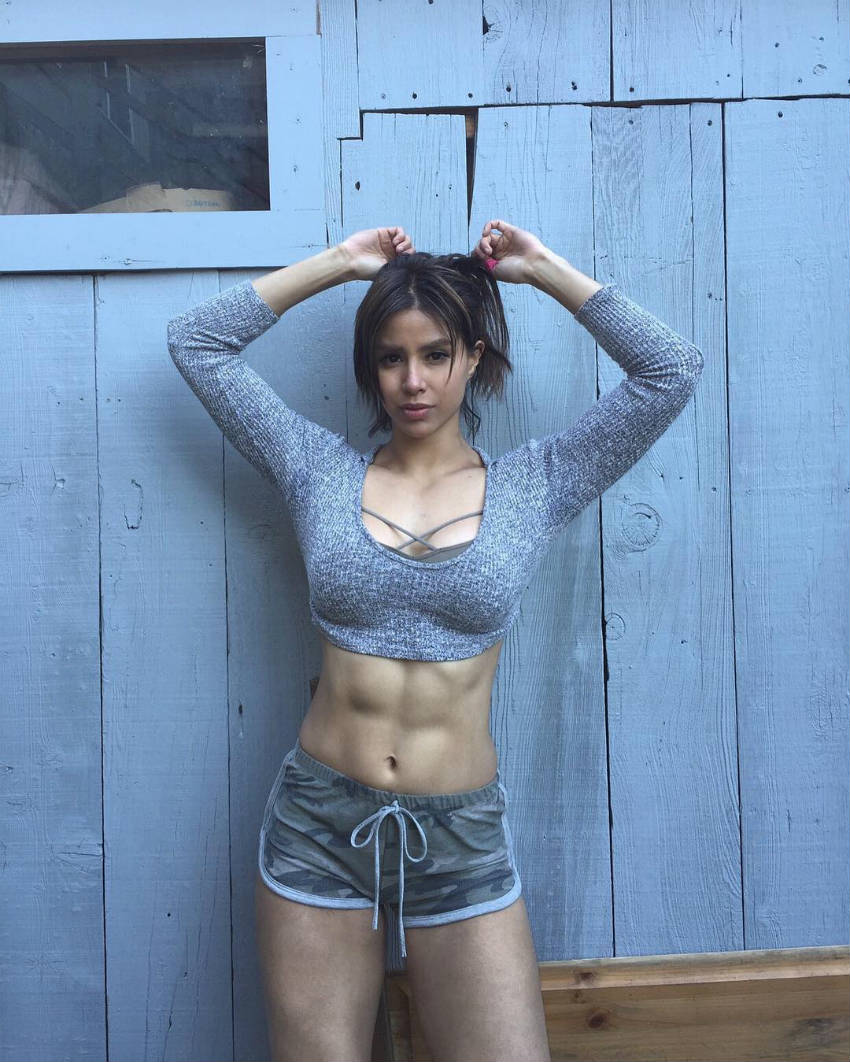 Nutrition
Macros And Carb Back-loading
As Kayli's workouts are intense, with heavy weight sessions, her diet includes muscle- building foods which hit her daily macro-nutrient needs.
For achieving her daily protein needs, Kayli opts for lean meats such as chicken and turkey. After workouts, she also drinks whey protein to improve her recovery.
When it comes to carbohydrates, Kayli focuses on carb back-loading. This involves eating carbs later in the day when the body is more likely to store them as glycogen, as opposed to in the morning when they will be stored as fat. With this choice, she has very little body fat all year round.
---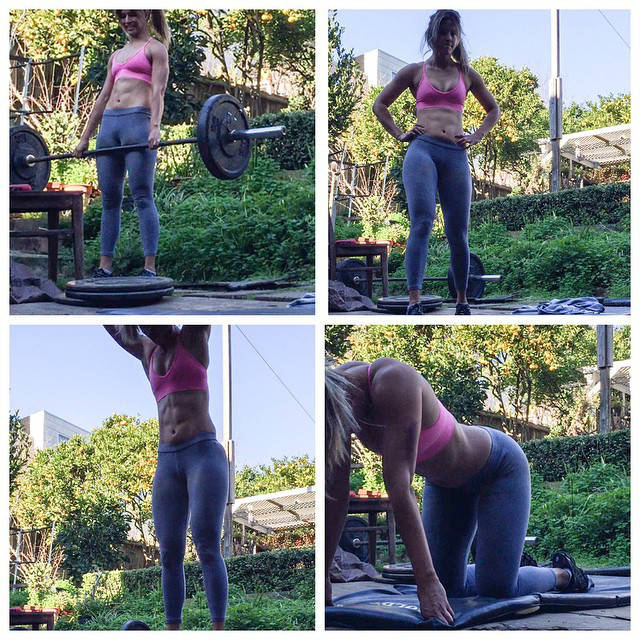 ---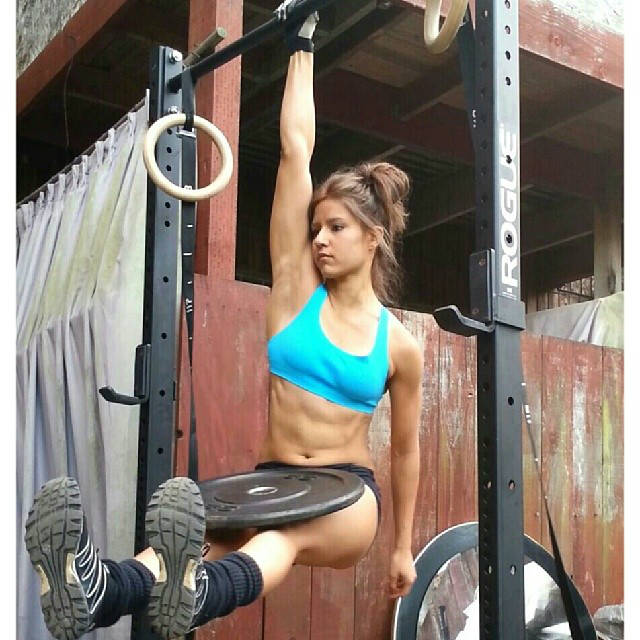 ---