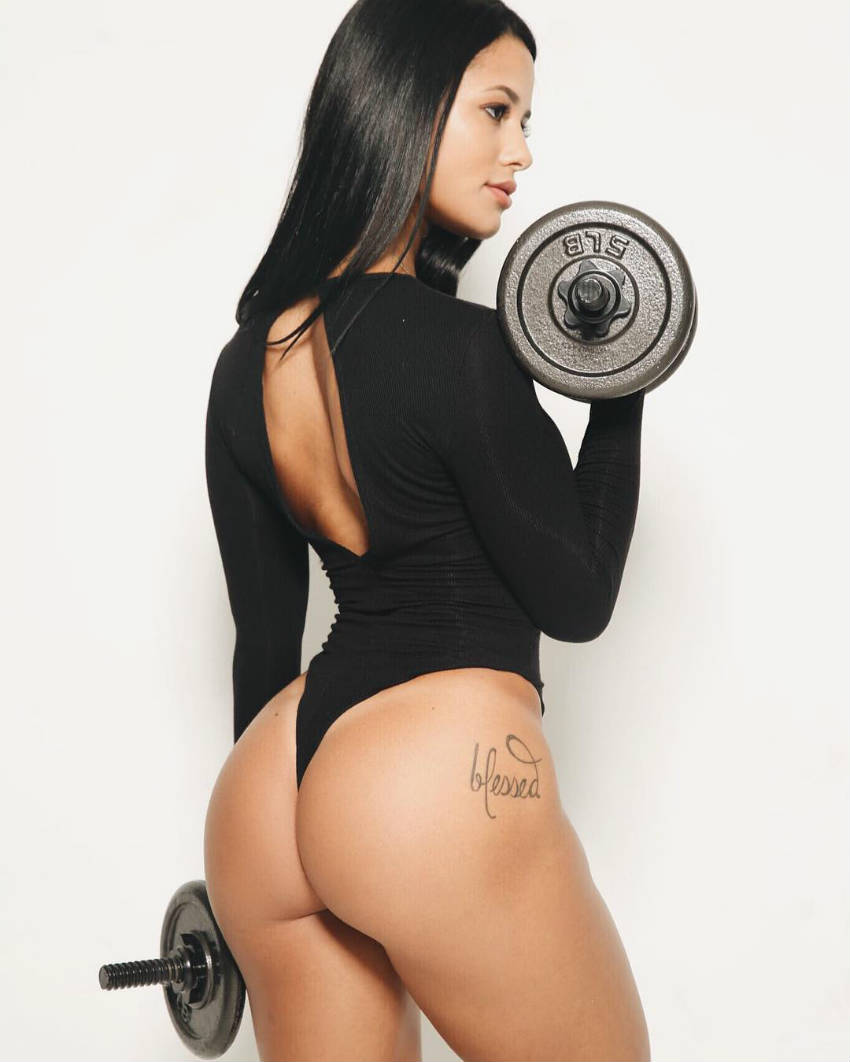 Katya Elise Henry
Personal trainer, fitness model, social media celebrity
Katya Elise Henry is a American fitness model, personal trainer, and social media celebrity. She's dedicated herself to the fitness lifestyle, creating an awesome physique after years of intense training – inspiring fans around the world to follow in her footsteps.
After spending her teenage years as a cheerleader, Katya realized she wasn't building the muscular body she wanted due to the cardiovascular nature of the sport. She also ate poorly, which forced Katya to look for guidance from her mother, who was a personal trainer – aiming to build her dream beach body.
After sticking to a structured workout, and diet plan, Katya began to notice serious changes in her appearance. This is when she started posting images of her improving physique online. She realized how motivational these pictures were for people, which inspired her to become a personal trainer – further improving her skills in the gym.
Fast forward to today, and Katya has surpassed all of her goals; she's created her ideal beach body, become a fitness entrepreneur, and along the way, attracted a large fan base on social media. This is her story:
---

"Wake up. Work out. Look hot. Kick ass".
Athlete Statistics
Full Name: Katya Elise Henry
Weight
Height
Year of Birth
Nationality
115 - 125lbs (52.2 - 56.7kg)
5'2" (157.5cm)
1993
American
Profession
Era
Personal trainer, fitness model, social media celebrity
2010
| | |
| --- | --- |
| Weight | 115 - 125lbs (52.2 - 56.7kg) |
| Height | 5'2" (157.5cm) |
| Year of Birth | 1993 |
| Nationality | American |
| Profession | Personal trainer, fitness model, social media celebrity |
| Era | 2010 |
---

Katyas transformation from 17-22 years old.
Accomplishments
Instagram Celebrity
Sponsored athlete
Personal trainer
---

Biography
Early Years
Katya spent her youth training to be a cheerleader, saying she was always "fit and healthy". However, while she enjoyed this sport, she was never fully happy with the body it gave her – always aspiring to have a toned, and curvy physique.
Her cheerleading workouts took up a lot of time, which were heavily focused on cardio. This prevented her from adding any significant muscle in the gym, as she couldn't maintain a calorie surplus. Because of this, she decided to stop cheerleading altogether.
Katya's Progress
When Katya stopped cheerleading, she knew exactly how she wanted to look, but didn't know where to start. Luckily for Katya, her mother was a personal trainer with years of experience. She took Katya under her wing, teaching her new techniques in the gym. Katya says, "I was blessed with a wonderful mother who is also, luckily, a personal trainer".
The more Katya learnt about proper nutrition, supplementation, and weight-lifting from her mother, the more she "fell in love with it". She enjoyed the planning that went into creating an effective workout plan, along with the results it gave her as she progressed.
---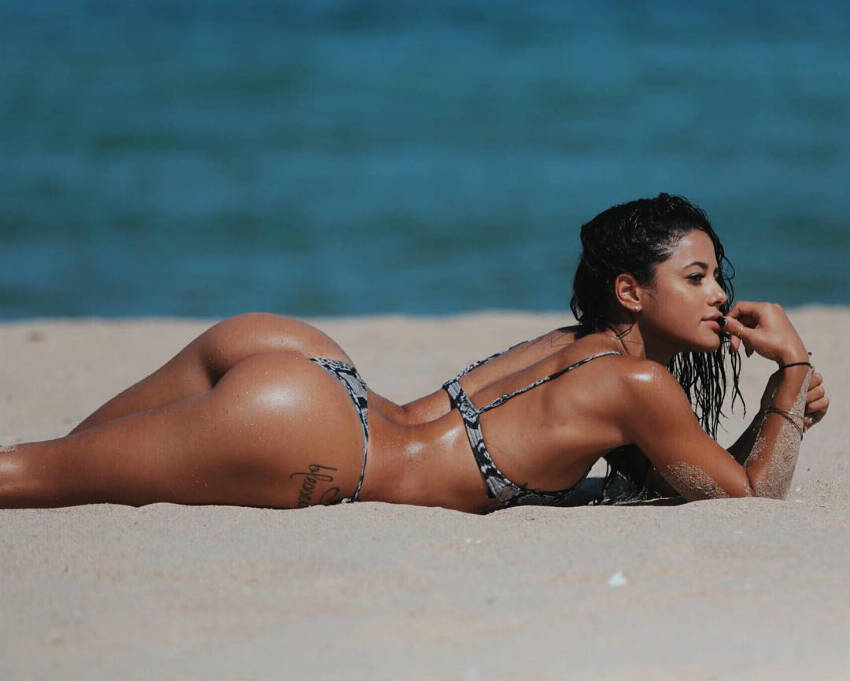 ---
Social Media Fame
Around this time, Katya also began using social media – uploading photos of her early progress on Instagram. Her toned glutes and abs became popular immediately.
Following this rise to fame, she said to her online followers that she hoped to "influence them to be better" through her posts. She loved watching her own progress as she looked back through her photos, understanding the full benefits of training 4-days a week in the gym.
Personal Training
Katya enjoyed seeing this progress so much, that it inspired her to train friends and family – improving their bodies in the gym. After hearing positive feedback, she was inspired to follow this passion, seeing personal training as her new career goal.
Katya said "seeing progress in others is even more satisfying than seeing my own progress!". She enjoyed all aspects of the personal trainer lifestyle; staying fit, making new friends, and teaching techniques.
While Katya enjoyed being in the gym with clients and friends greatly, she didn't have enough time to workout everyday. Because of this, she decided to become an online personal trainer.
"I dreamed of becoming an online trainer and positively influencing thousands of people from all over the world, but it was a big dream for a small girl from Miami!"
---

"Your mind is a powerful thing. When you fill it with positive thoughts, your life will start to change!".
Training
Glute focused
To maintain Katya's physique, she trains 4-days a week. As she has called herself "the glute master," she focuses her routine heavily on this area, but also fits in abdominal workouts and upper body exercises where she can.
Typical routine
Her weekly split is below:
Monday – legs and glutes
Tuesday – rest day
Wednesday – abs and upper body
Thursday – leg and glutes
Friday – rest day
Saturday – legs and glutes
---

"If you're searching for that one person that will change your life, take a look in the mirror!".
Nutrition
Healthy and nutritious
Katya says that during her time cheerleading, she didn't focus on her diet at all, and ate junk food quite often. After learning from her mother on the importance of nutrition, her diet is now "97% clean," incorporating healthy, nutritious food.
Like most fitness enthusiasts, Katya focuses on her macro-nutrient content in each meal, eating a lot of protein and healthy fat, but avoiding carbs as much as possible when she's trying to lose weight.
Switching To Vegan
After many years of eating meat based foods such as chicken, beef stakes, and pork, kataya has since switched to a vegan way of eating.
"I started eating differently, after watching my mom and sister. After getting educated on the subject, I decided to make a change myself. I do not regret my decision at all. I am very happy. I wish everyone would change their lifestyle to vegan."
katya says that she doesn't think complicated "diets" are necessary for her. Instead, she says that eating clean and healthy will always come first.
Supplements
In terms of supplementation, Katya only uses whey protein to help with her muscle building goals. She says that she only uses supplements when she needs to, believing everyone should only use them to support a healthy diet, rather than a meal replacement.
---
Editor's Tip
Inspired to reach your maximum potential like Katya? Read our comprehensive guide on how fat burning supplements can really up your game!
---

Idols and Influences
Katya's motivation comes from the people she trains. She believes that every person who has commented positively and learned something, has in turn, helped her – pushing her to work harder.
She says that her motivation in the gym comes from within, saying "There is always room for improvement and learning new things."
---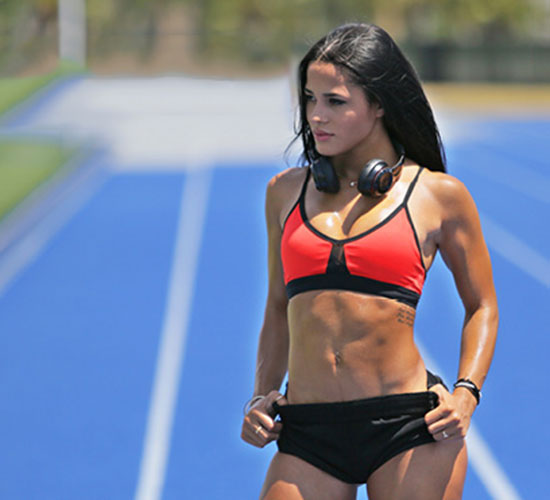 What we can learn from Katya Elise Henry
In Katya's early beginnings as a cheerleader, she was unhappy with her physique, so, she decided to make a change. With the help of her mother, who introduced her to the gym – showing her how to lift weights and build muscle, Katya went onto become a world renowned fitness model and social media star. All thanks to her hard work and willingness to follow her dreams.
If you're ever struggling to achieve your fitness goals, just like Katya in the beginning, by taking inspiration from her story, and following her ethos of 'hard work pays off' – you too could make your goals into a reality.