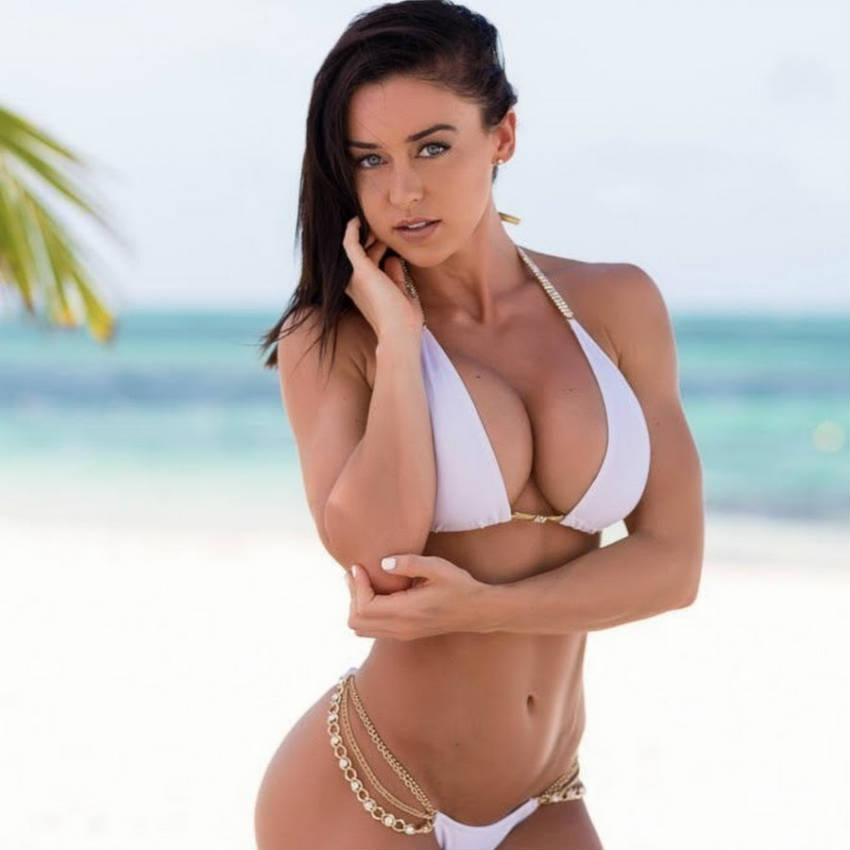 Katy hearn
Katy Hearn is a professional personal trainer and social media celebrity from Maryland, U.S.A. She made a name for herself through helping other women to workout with motivational and instructional posts.
While she has an enviable body today, this wasn't always the case. In fact, in high school, and college, she wasn't happy with her body at all. She gained 15 pounds and decided that she needed to change her life immediately.
Katy signed up to a gym and managed to burn the extra fat she had gained in a matter of months. After this, she decided that she'd try and help other women to follow in her footsteps and create their ideal body.
She set up an online and 1-1 personal training business and began to see clients sign up straight away. With an ever-increasing following online, Katy Hearn is a name to look out for. This is her story:
---

Athlete Statistics
Full Name: Katy Hearn
Height
Nationality
5'1" (155cm)
American
| | |
| --- | --- |
| Height | 5'1" (155cm) |
| Nationality | American |
---

Accomplishments
Social Media Celebrity
Qualified Personal Trainer
---

Biography
Early Years
Katy Hearn was born and raised in Louisville, Kentucky. Growing up, she says she was always the little kid in the class and never saw herself changing her physique at all. She remembers that she weighed "less than 100 pounds," and never played any sports or worked-out in the gym.
Finding Fitness At College
When she graduated from high school, she signed up to study at her local community college. She says the drinking and fast food culture of the college environment affected her life greatly, and she began to gain weight – adding 15 pounds to her frame.
When she was 21, she had a great birthday night out and wore a tight dress which she loved. After she returned home, she looked at the pictures of the night and didn't like what she saw. It was at this point that she decided to change her lifestyle for the better.
---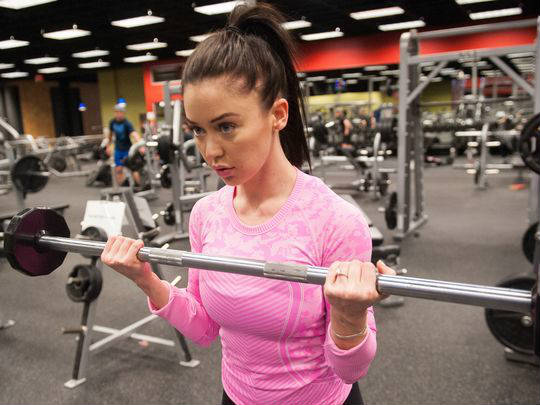 ---
Building Her Physique
She immediately signed up to her local gym and started to research different exercises and nutrition plans for weight loss. She says that after 3 months of consistent hard work in the gym, she was able to lose all the fat she had gained.
When looking back on this period, she says "I remember making my first progress photo comparison, my eyes filled with tears when I realized, I did it. I worked hard, made sacrifices and it all paid off."
It was around this time that people started noticing the changes she was making to her body. She was receiving compliments from all her friends, but she says they didn't really understand the hard work that she had put into creating her body.
"My family didn't care about my exercises, didn't think it was cool or exciting. None of my friends did — they didn't change with me. They kept drinking. They kept partying. They kept eating bad food."
A few people, however, did begin to care about her actual routine as opposed to the results alone. She loved telling anyone who would listen about her favorite exercises, but she didn't think she had a right to lecture anyone without proper certification.
Becoming A Personal Trainer
Because of this, she decided that in order to truly help people reach their goals, she would have to become a certified personal trainer. She took her personal training course in April 2013 and passed at the top of her class.
After this, she began taking on clients immediately. She gathered clients through word of mouth at her local gym, but also through social media channels such as Instagram and twitter. She decided that she'd also create an online personal training business to help clients that could not meet her in person.
"I am so thankful and blessed beyond measure to be able to reach out and help women all over the world. Through fitness I have gained physical and mental strength, confidence in myself, and an understanding of how important it is to fuel your body so it can perform its best." My passion is sharing that knowledge with any and every woman who wants to get healthier, get stronger and become confident in her own skin!
---

Training
Toning Techniques
Katy doesn't want to add too much bulk to her frame. She chooses instead to focus on maintaining her muscle size, while adding tone and shape. To do this, she has created a workout routine which focuses on maintaining a "beach ready" body.
Leg Focused
Katy enjoys hitting her glutes hard, incorporating exercises such as squats and lunges with dumbbells and just her bodyweight. She also completes sled pulls in order to work her whole legs. This also functions as a cardiovascular workout which helps her with her fat burning needs.
Cardio
In terms of cardio, Katy likes to complete jogs, as well as High Intensity Interval Training workouts to burn calories quickly. She completed these jogs on the treadmill, but also runs outside during the summer months.
---

Nutrition
Healthy And Nutritious
Katy is very particular about what she eats, making sure that she always stays within her macro-nutrient target for the day. She details her meal plans and recipes online; here are a few examples:
Chicken breast with rice and beans
Steak with red potatoes and broccoli
Salmon with rice and asparagus
Salmon pesto pasta
Shrimp fajitas
---

What we can learn from Katy Hearn
Katy Hearn has created the body that she always wanted, but also remembers what it was like be overweight. She unfortunately put on weight at college, which made her depressed and determined to return to her former figure.
Because she has this memory, she chooses to help other women get in shape and build their dream physique. If you've created your own ideal body, you may enjoy helping others build theirs. Who knows, you might even make a career out of it – just like Katy.