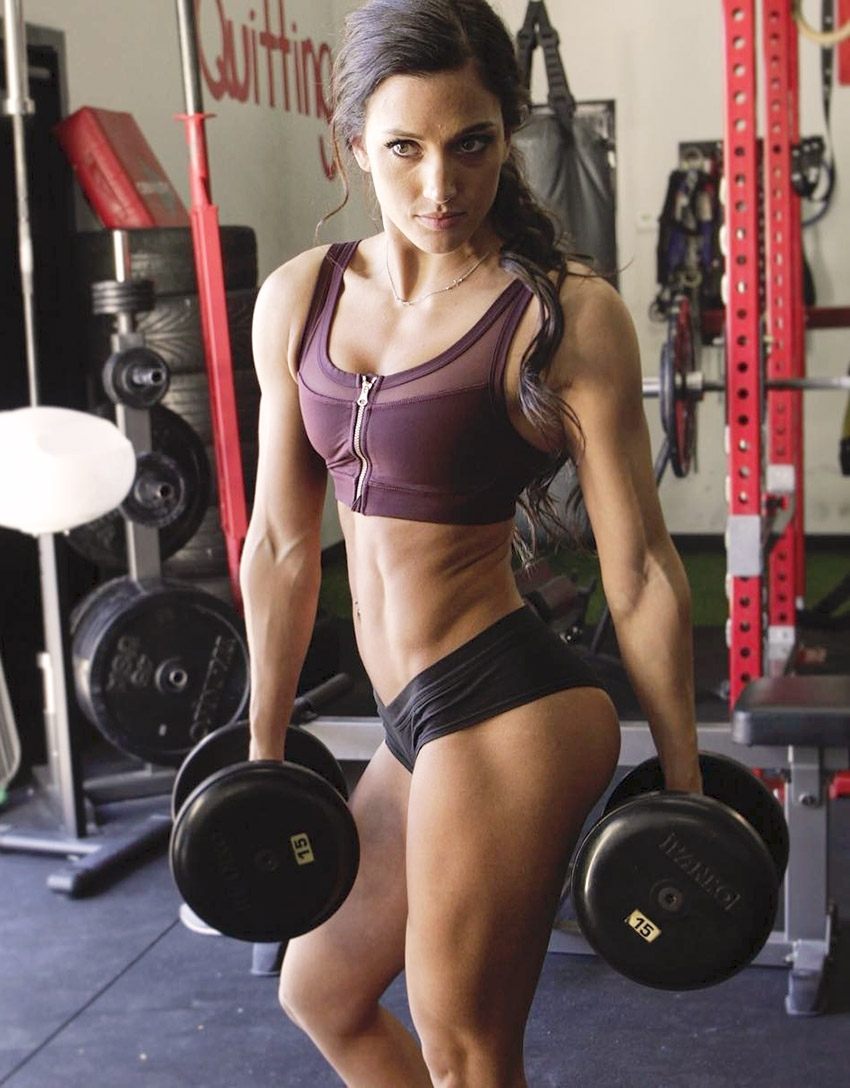 Katie Corio
Professional Bikini Athlete, Fitness Model
From the snowy streets of Albuquerque to the beaches of California, Katie began training in 2012 while studying in San Diego.
By 2016, she'd become an social media sensation and champion Bikini Athlete. She's inspired fans around the world to lead a healthy lifestyle, taking them on her journey online.
This is her story:
---

Athlete Statistics
Full Name: Katie Corio
Weight
Bust
Hips
Waist
125 - 135lbs (56.7 - 61.2kg)
32"
34"
23"
Year of Birth
Nationality
Profession
1993
American
Professional Bikini Athlete, Fitness Model
| | |
| --- | --- |
| Weight | 125 - 135lbs (56.7 - 61.2kg) |
| Bust | 32" |
| Hips | 34" |
| Waist | 23" |
| Year of Birth | 1993 |
| Nationality | American |
| Profession | Professional Bikini Athlete, Fitness Model |
---

Accomplishments
2015 NPC Ferrigno Legacy California,Bikini, 1st
2016 NPC Junior Nationals Chicago, Bikini, 16th
---

Biography
Early Life and College
Born in New Mexico, America, Katie Corio moved to California in 2012. At 18-years-old, she began studying Kinesiology at the San Diego State University in California.
It wasn't long until she became fascinated by the physiques on display in her newly adopted home. Katie became aware of the health consciousness in California and noticed her diet wasn't benefitting her body.
---

---
Start of Fitness Journey
Although she was always active growing up, regularly skiing and playing volleyball, Katie started following an unhealthy lifestyle at college. She quickly gained weight at college.
Towards the end of 2012, Katie became unhappy with her appearance – she knew that she wanted to sculpt an aesthetic figure.
It was at this point that she decided to get into shape and started training intensely in the gym. At the age of 18, Katie had embarked on her fitness journey.
---

---
First Competition
By 2015, at 21-years-old, Katie had sculpted an incredible physique. She'd spent 2 years dieting and working out, proud of her progress.
Katie had fallen in love with the gym. After following Bikini Athletes on social media and admiring their physiques, she set her sights on competing.
That same year, after months of preparation, Katie entered her first show – the 2015 NPC Ferrigno Legacy.
Impressively, she walked away with the trophy after being placed 1st.
---

---
Working Towards a Pro Card
After winning her debut contest, Katie was more determined than ever to make a name for herself. She started to focus on earning her Pro Card.
Her victory in the Ferrigno Legacy had secured her entry into the 2016 NPC Junior Nationals. However, she placed 16th in a fiercely contested Bikini division.
---

---
Social Media Star Personal Training
Katie had realized her ambition of sculpting her dream physique and competing as a Bikini Athlete. It wasn't long until the world noticed her hard work.
By the middle of 2016, at the age of 22, Katie had gained a mass of followers on Instagram. Being admired for her figure, she'd become an online sensation.
At this point, Katie set a new aim of helping others fulfill their potential. After acquiring her qualifications, she began offering her services as a personal trainer on her website.
---

Training
Katie trains 6 days per week to stay in peak condition. Due to her busy life as a personal trainer, she is a fan of keeping her sessions less than an hour.
She enjoys training multiple muscle groups at a time, except for when she works her legs.
Workout Routine
Katie's weekly routine would look something like this:
Monday – Legs
Tuesday – Back and Biceps
Wednesday – Shoulders and Triceps
Thursday – Legs
Friday – Back and Abs
Saturday – Legs
Sunday – Rest
---

Nutrition
Unlike other athletes, Katie only eats 4 meals a day, as opposed to the usual 6-8. She feels that her body still works well this way and enjoys eating bigger meals less frequently.
But Katie's unorthodox approach doesn't stop there. In the build up to shows, she still eats ice cream and brownies, although they are made with protein powder.
She's a huge fan of IIFYM, and tries to eat as freely as she can and stay within her macros.
Diet Plan:
Meal 1 – Protein Pancakes with turkey bacon
Meal 2 – Green vegetable and ground turkey omelet
Meal 3 – Protein ice cream, protein brownies, protein peanut butter and nuts
Meal 4 – Chicken and vegetable stir-fry
Supplement Stack:
Whey Protein
BCAA
Glutamine
Pre-Workout
---

Idols and Influences
Katie was inspired by numerous Bikini Athletes on social media and the citizens of California to begin sculpting her physique.
However, she names her family and friends as her main influences – she appreciates their full support throughout her fitness journey.
---

What we can learn from Katie Corio
Katie has taught us to make a change if we aren't happy. She became unhappy with her body, and actively sought to transform herself, ending up as a champion.
One thing we can take away from Katie's story is that it's possible to multitask and succeed – she juggled being a college student, competing as a Bikini Athlete and helping others as a personal trainer at the age of 22.