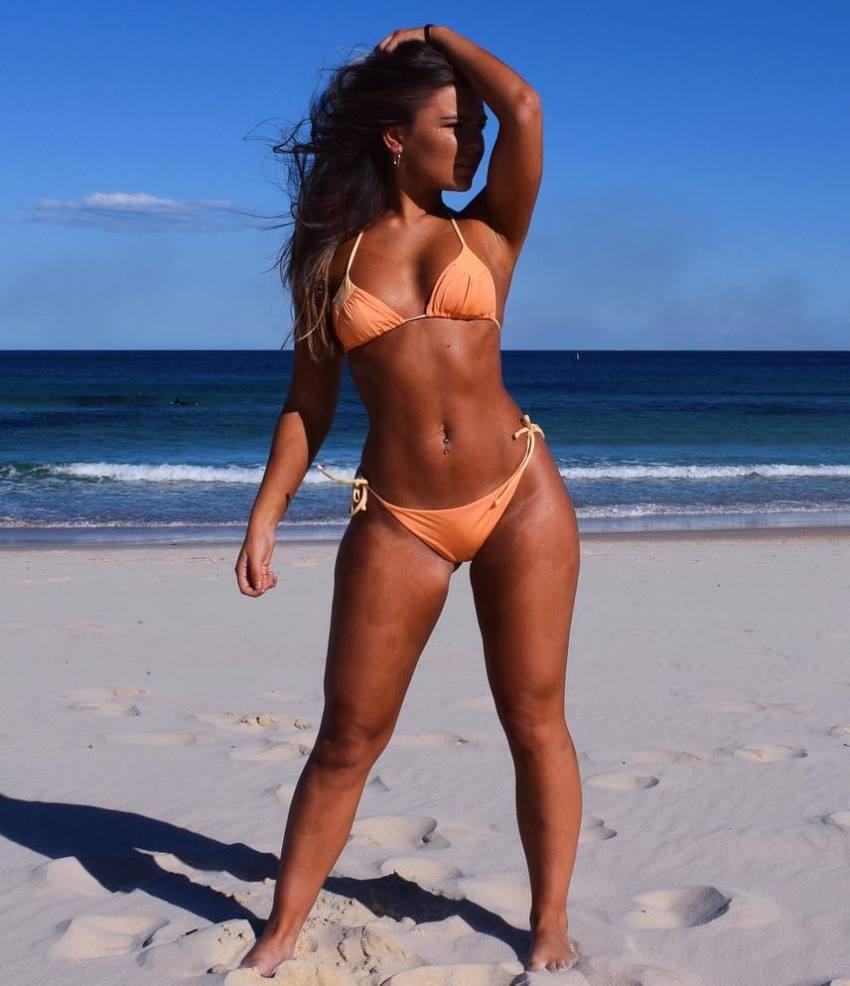 Kate Taylor
Fitness Model, Biochemistry Student
Kate Taylor is a fitness model and biochemistry student from Worcestershire, England. Ever since Kate posted her first picture on social media, she's become famous for her curvy physique, more so her glutes.
While Kate now boasts a physique which many people look up to, she wasn't always a picture of health. Prior to starting her fitness journey, Kate didn't like the way she looked, or felt. In her words;
"Before I started the gym I had a very flat side profile (no booty shelf). I was curvy from the front but not from the side if you get me? So a big goal of mine was to make a curvier side profile!"
Using her new goal as a motivation, Kate set out on her weightlifting journey. After years of trial and error, researching, as well as learning from other 'lifters' in the gym, Kate sculpted an immaculate physique.
From there, Kate progressed even further in her career – becoming a recognized fitness model and social media personality. She now uses her example to inspire people from around the world to set out on their own fitness transformations – just like she did.
---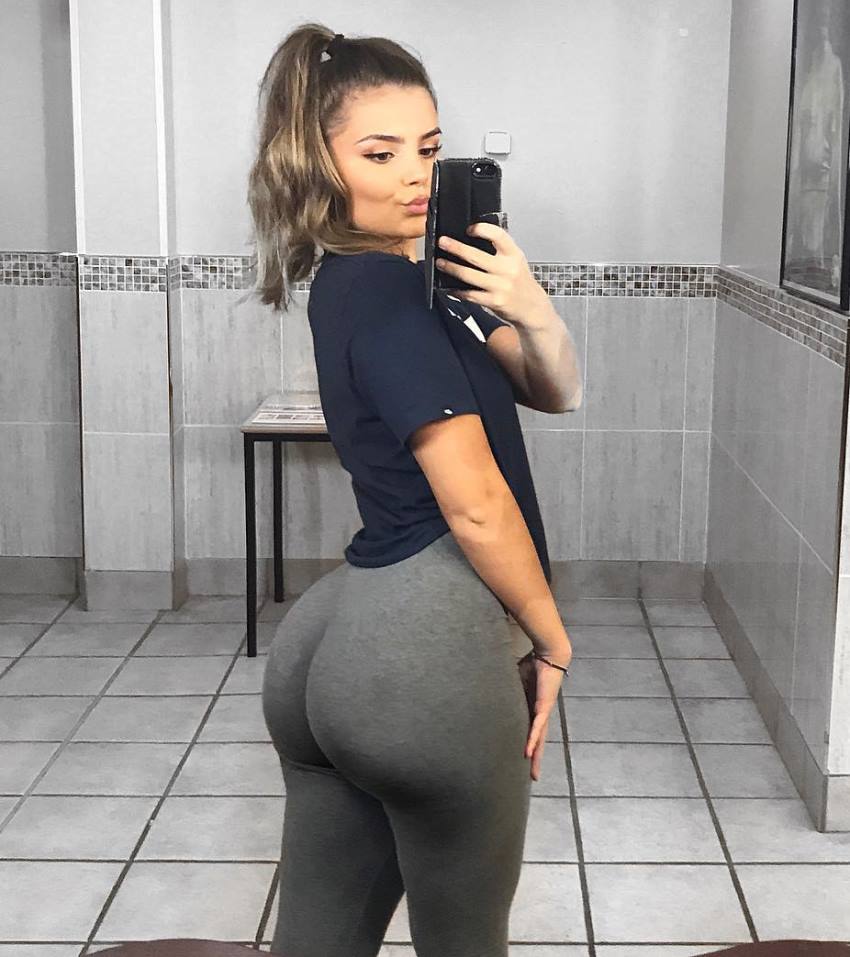 Athlete Statistics
Full Name: Abigail Kate Taylor
Weight
Height
Nationality
Profession
125 - 135lbs (56.7 - 61.2kg)
5'2" (157.5cm)
British
Fitness Model, Biochemistry Student
Era
2010
| | |
| --- | --- |
| Weight | 125 - 135lbs (56.7 - 61.2kg) |
| Height | 5'2" (157.5cm) |
| Nationality | British |
| Profession | Fitness Model, Biochemistry Student |
| Era | 2010 |
---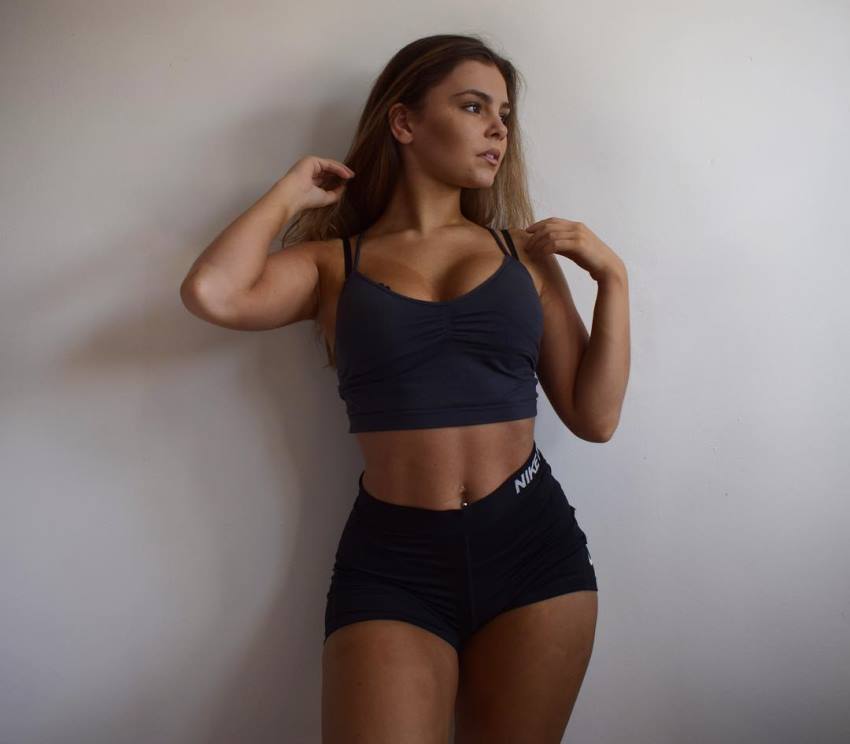 "Here's a few facts about me: 1. My name is Abigail Kate Taylor. I changed my name to Kate 2. I'm 5'2″ and I'd love a growth spurt 3. I've had my belly button pierced three times. 4. I have a chinchilla named Todd 5. I drink everything through a straw. Tea, coffee, anything."
Accomplishments
Fitness Model
Biochemistry student
---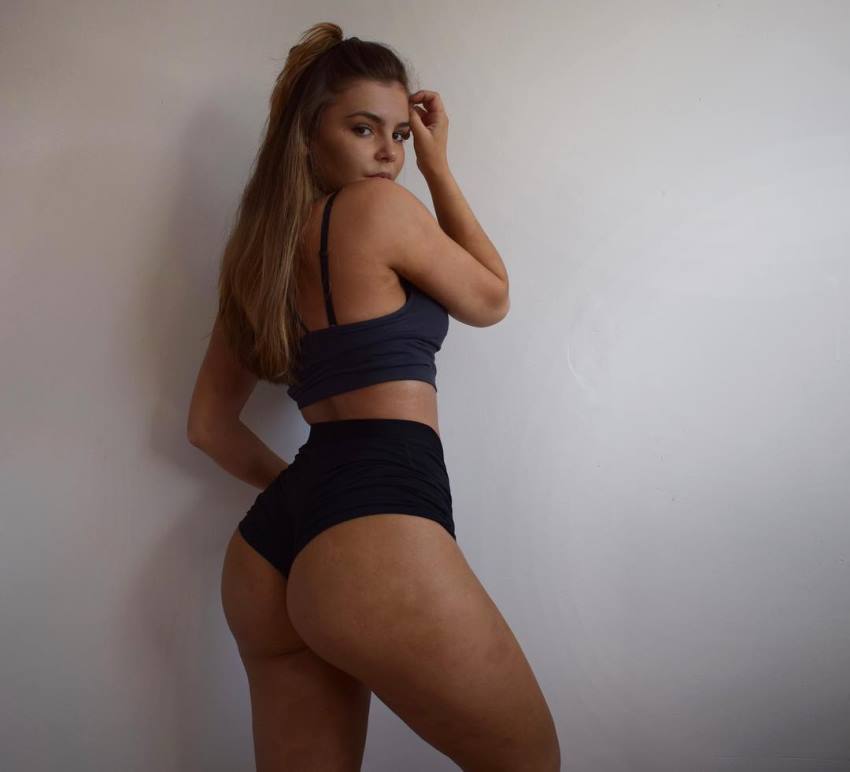 ---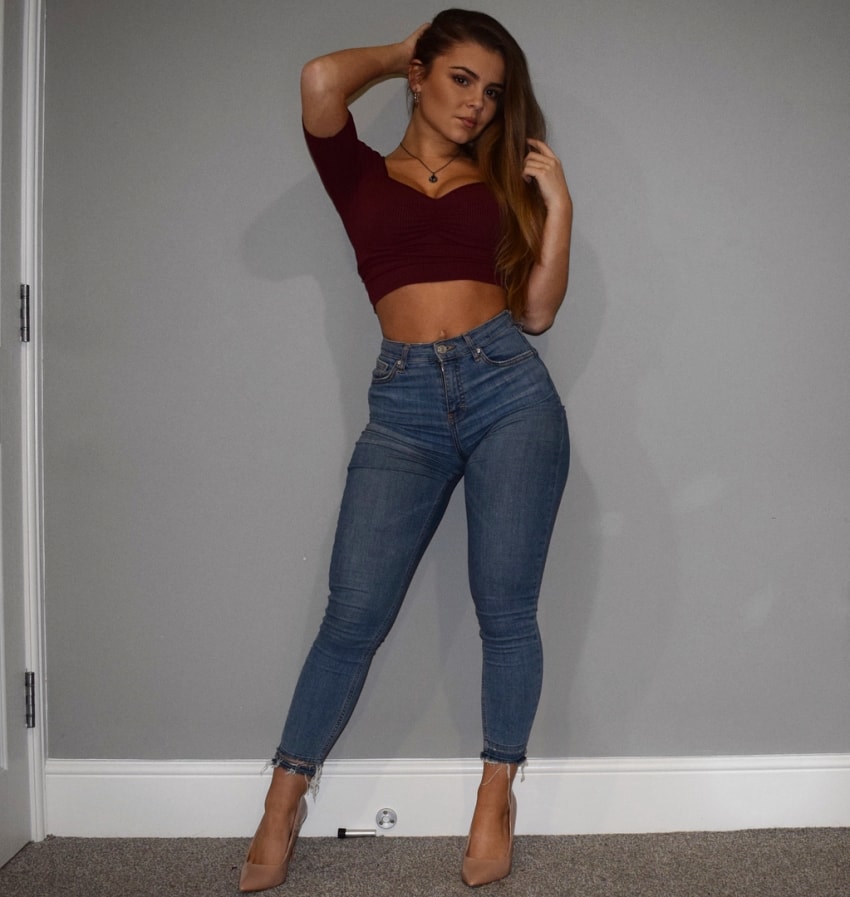 "If I neglect the gym I notice a big difference in my body. I am lucky in a way that whatever weight I put on goes to my legs/bum but it used to give it a saggy appearance. Training my glutes has lifted my bum giving me more of a shelf. I train legs/glutes 3 times a week."
Training
Kate Taylor's Top 4 Glute Exercises
Smith Machine Squat – In this exercise, Kate makes sure to place her feet far in front, keeping her glutes squeezed throughout the entire movement.
Leg Press – Kate prefers doing single-leg leg press. This way she gets to focus on each leg to the best of her abilities. Additionally, Kate goes for light weights and a higher number of reps when doing this exercise – around 27 kg for 30 reps. Sometimes, she'll change this up, increasing the weight to over 50kgs, and doing only 10 reps per leg.
Deadlift Variations – Deadlifts help Kate target different parts of her lower body. Because of this, she likes to do different variations of the exercise, ranging from sumo deadlift, conventional deadlift, to dumbbell deadlift.
Hip Thrust – Hip Thrust is Kate's favorite exercise for building glutes. This is an isolation exercise which Kate likes to do near the end of her workouts, to 'finish' her glutes.
---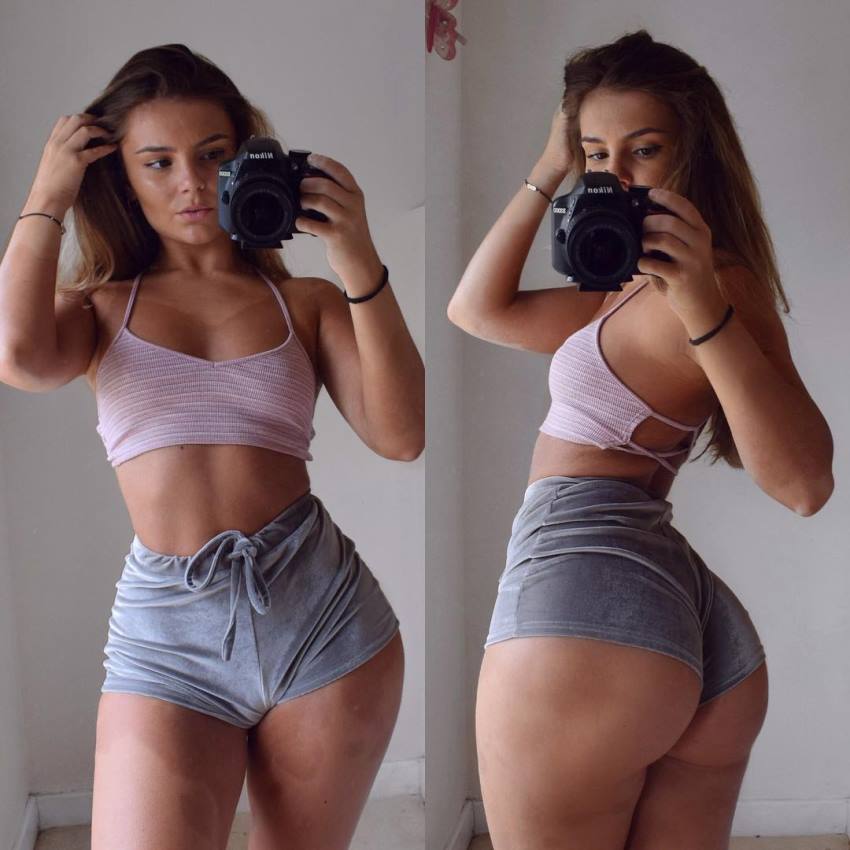 ---
Gradual Progress in Weights
When she wants to gain muscle, Kate will change several things in her training. First, she'll change the number of reps to do between 8-12 repetitions per set. Correspondingly, she'll increase the weight so she can barely lift the targeted number of reps with a perfect form.
Kate will follow this type of training for a desired period of time, aiming to gradually increase the weight each week. By doing this, her strength and muscle mass will gradually increase.
---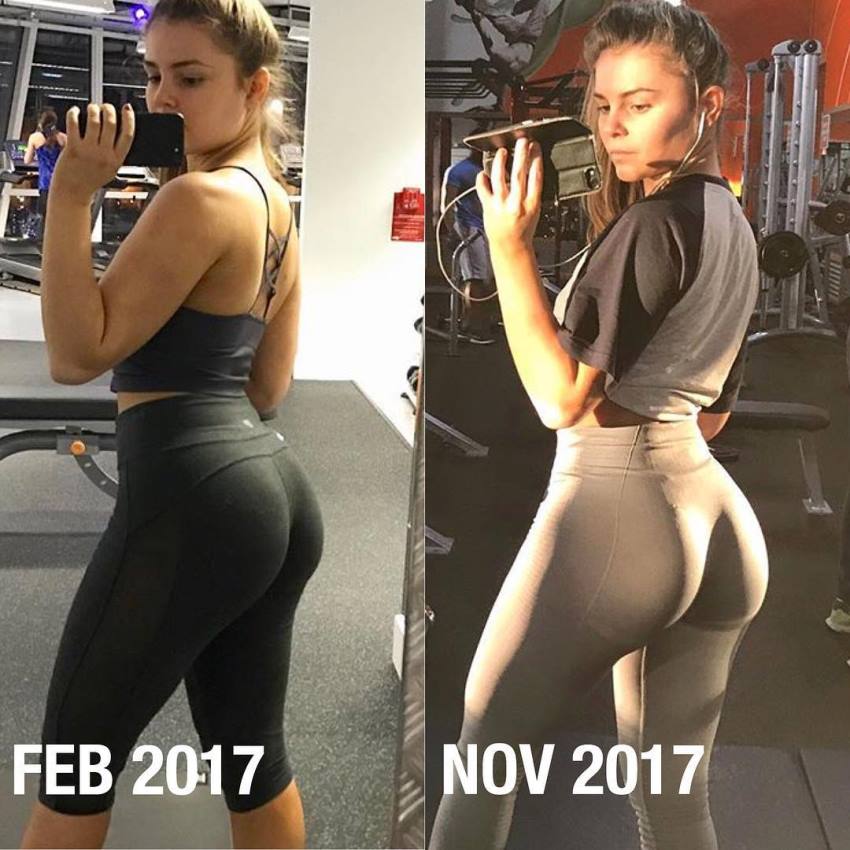 Kate Taylor's 9-month fitness transformation.
"I used to hate cable kickbacks and never felt them in my glutes. But since I bought an ankle strap I've been finding it so much easier to go heavier in this exercise."
Nutrition
The Importance of Calories
Prior to starting her fitness journey in 2015, Kate ate a low-calorie diet. As a result, she looked underweight and slim.
Once Kate increased her calorie intake to eat 2100 kcal per day, her physique greatly improved. She became more toned, muscular, and curvier.
As Kate says, the 'secret' is in eating a lot of whole, nutrient-dense foods. By providing her body with the necessary nutrients, she's able to gain muscle and stay lean at the same time.
---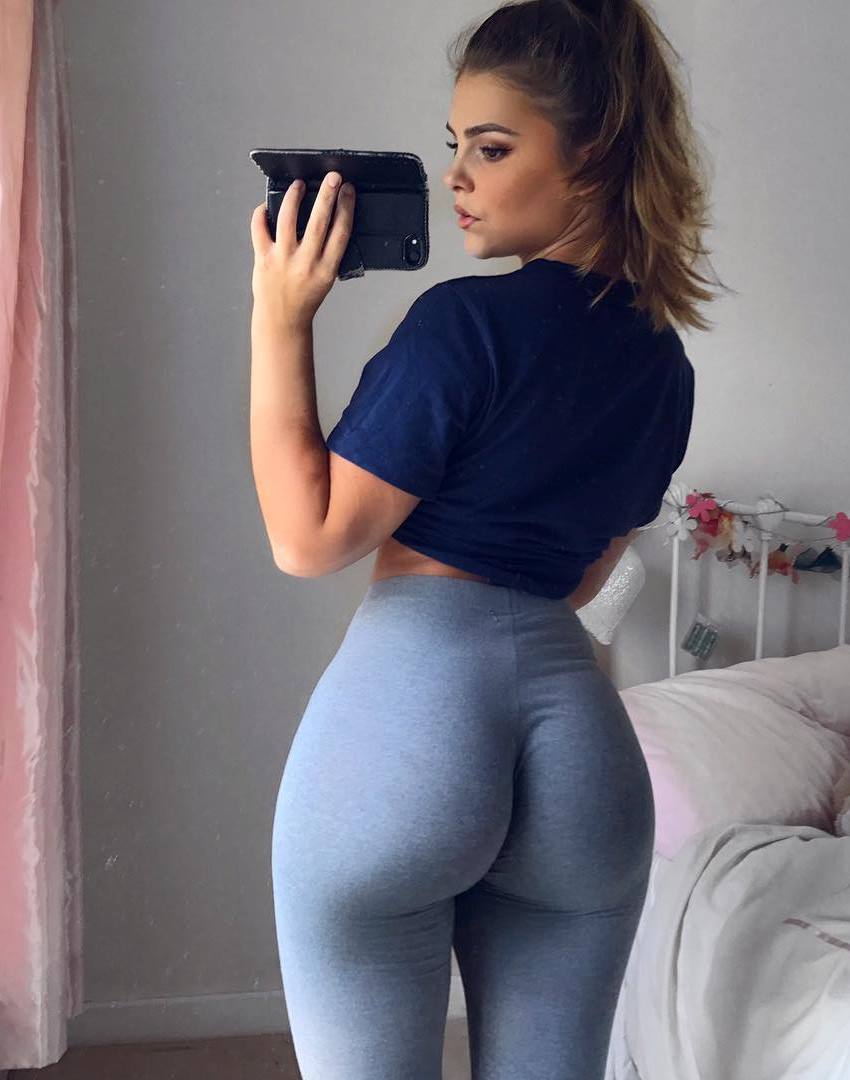 ---
Foods For Fat Loss
Kate's favorite foods for staying lean, while at the same time building muscle are the following;
Spinach
Broccoli
Lean Chicken Breast
Low-Fat Cheese
Lentils
Quinoa
Potatoes
Cheat Meals
While Kate has a healthy diet most of the time, she'll let loose from time to time and eat something she loves. Such as pizza, burger, or a cake.
---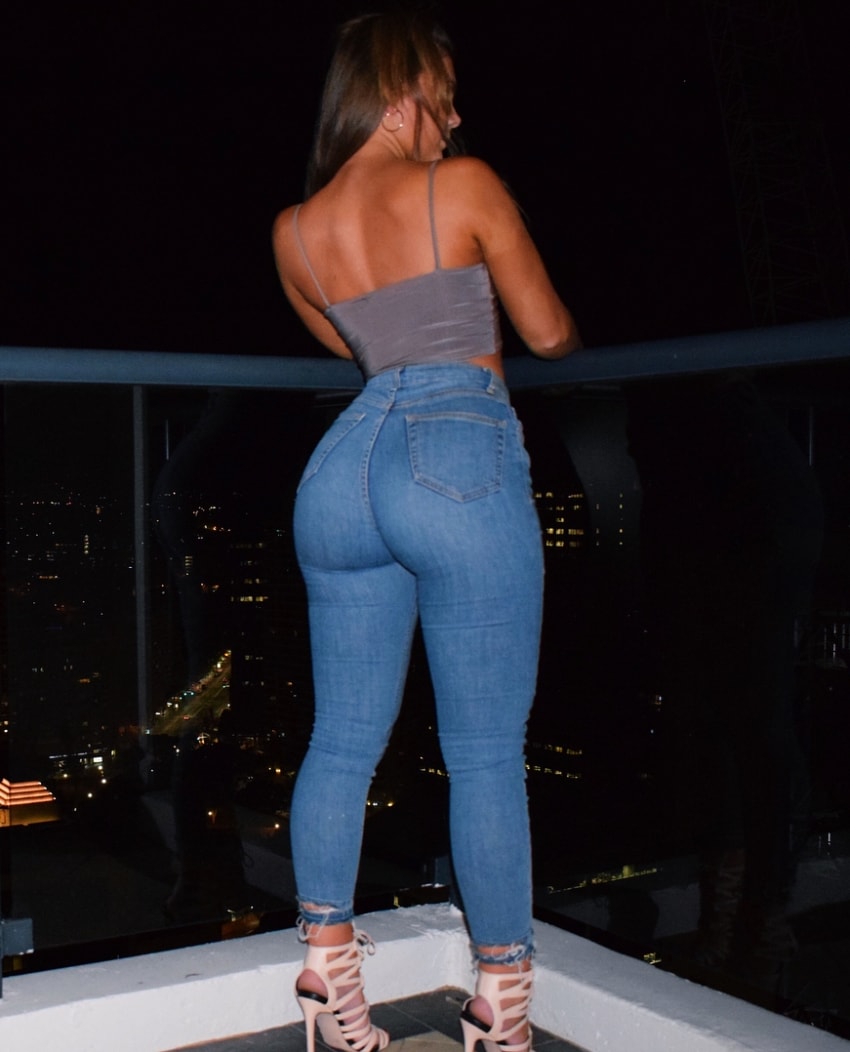 ---
Detoxification
Every once in a while, Kate will have a day where she won't eat any food. Throughout the day, she'll only drink lemon water with ginger to help detox her body.
Kate believes it's equally important to 'clean out' the body, as it is to fuel it with healthy foods.
By flushing her body from toxins, Kate makes her metabolism more efficient at processing nutrients – allowing her to gain muscle and lose fat easier.
Kate Taylor's Supplement Stack
In addition to her clean diet, Kate also takes  supplements. They are; whey protein, BCAAs, vitamins, and fish oil.
When combined with a healthy diet, these supplements help Kate stay healthy, lean, and fit all year long.
---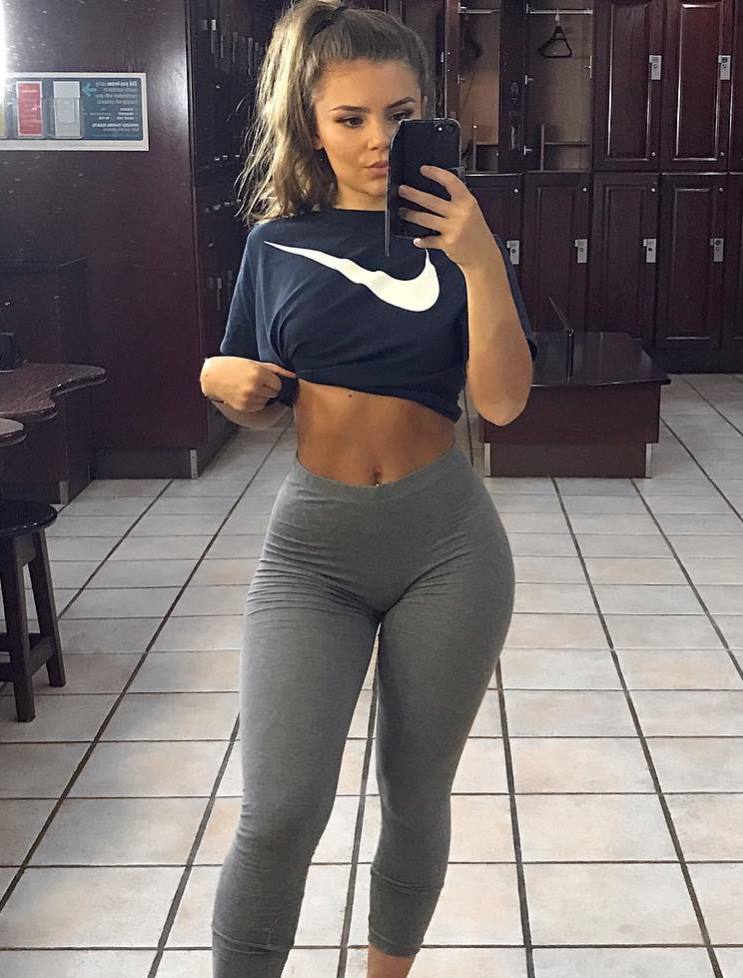 ---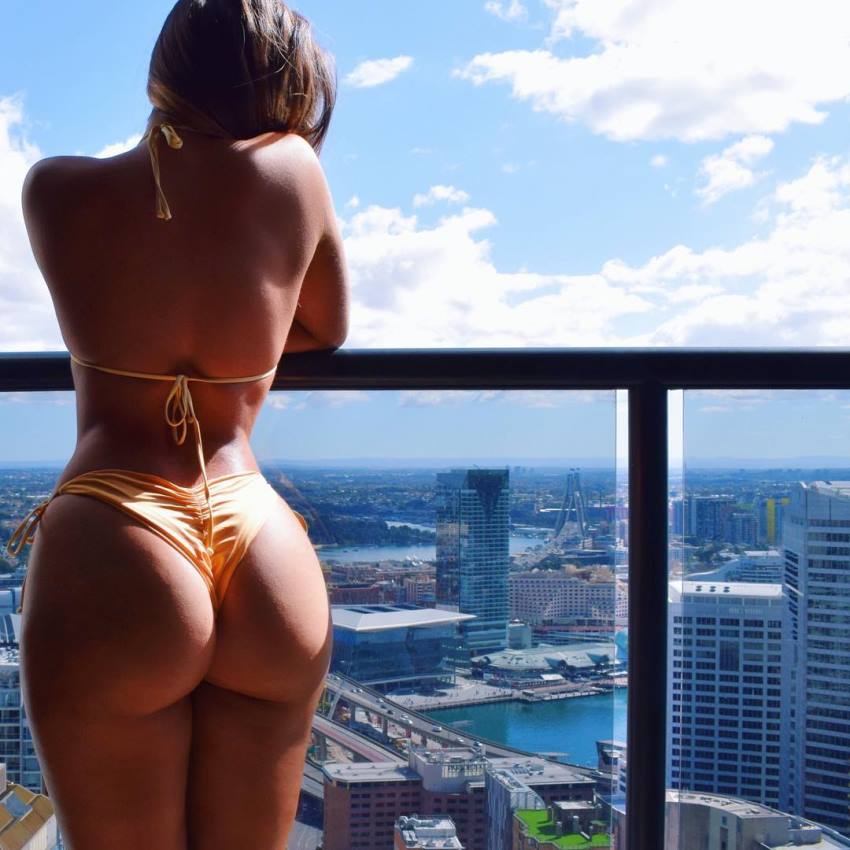 "I don't really keep track of my weight. I have always had wide hips giving the curvy appearance but I do work hard for my body."
What we can learn from Kate Taylor
What we can learn from Kate Taylor is that both nutrition and training are equally important in achieving your fitness goals. No matter how hard you train, or how good your diet is, it's difficult to attain an awesome physique without paying attention to both of these aspects of fitness.
Prior to committing to her fitness journey, Kate used to train hard in the gym. But, her diet wasn't optimal. As a result, she saw average results on her physique. Once she increased her calorie intake, along with incorporating more healthy foods, her progress in the gym 'skyrocketed.'
With her example in mind, here's what we can learn from Kate Taylor; You should be ready to train hard in the gym, in addition to committing to a healthy diet plan, if you want to see best results on your fitness journey.