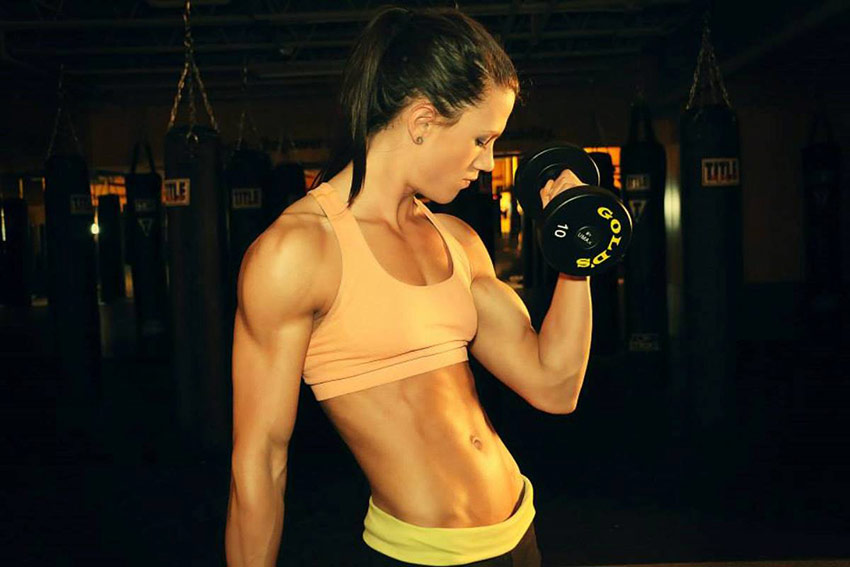 Kassie Kemmis
Bodybuilder, Personal Trainer
Kassie Kemmis is a Pro Fitness competitor from the United States who first started her sporting journey after taking part in multiple disciplines such as dancing, soccer, volleyball, and then eventually onto bodybuilding.
It was through her partners interest in the sport of bodybuilding, and his thirst for competing that influenced Kassie to go down the same path.
After her first competition she became hooked, and it wasn't long until she started winning trophies, and eventually, securing her place as an IFBB Pro competitor in 2016.
---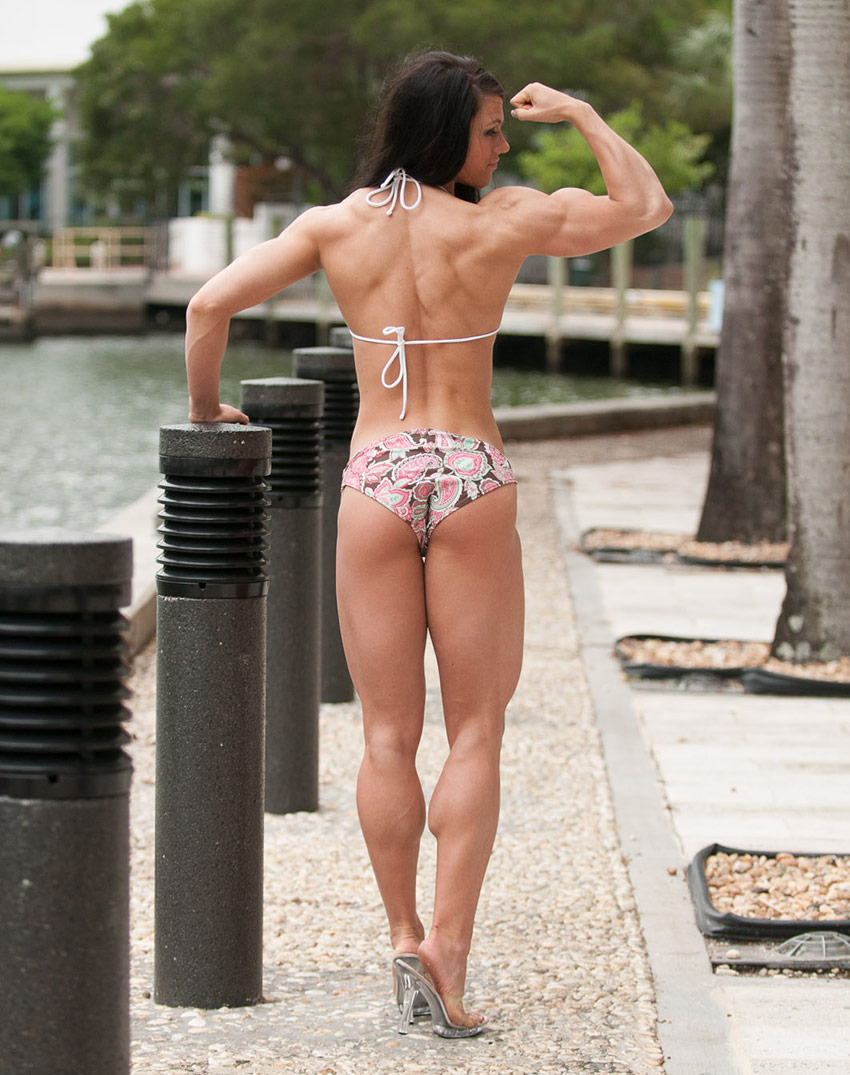 "Bodybuilding is dedication, commitment, and hard work."
Athlete Statistics
Full Name: Kassie Kemmis
Weight
Height
Nationality
Profession
125 - 135lbs (56.7 - 61.2kg)
5'6" (167.5cm)
American
Bodybuilder, Personal Trainer
Era
2010
| | |
| --- | --- |
| Weight | 125 - 135lbs (56.7 - 61.2kg) |
| Height | 5'6" (167.5cm) |
| Nationality | American |
| Profession | Bodybuilder, Personal Trainer |
| Era | 2010 |
---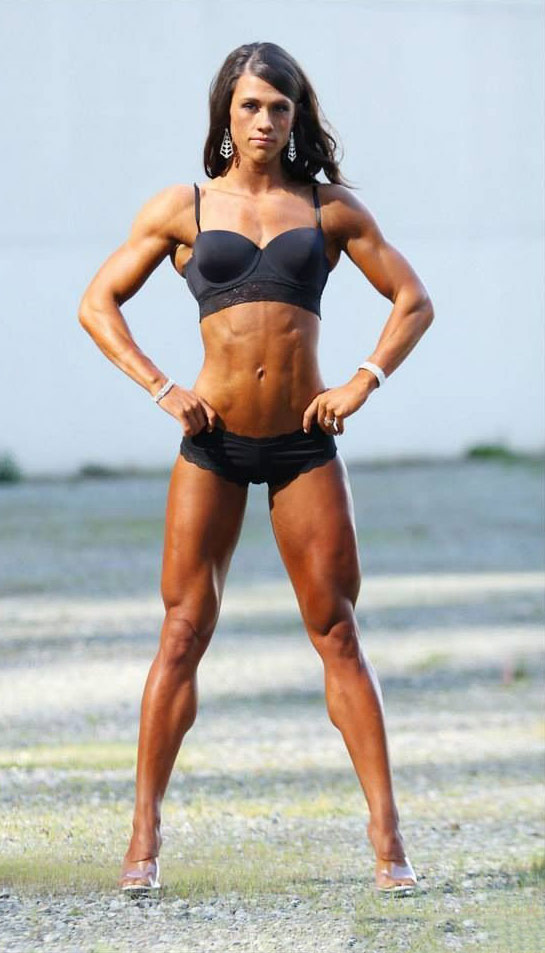 Accomplishments
Contest History
2016 IFBB Vancouver Pro – 16th
2015 IFBB Tahoe Show – 11th
2015 IFBB Los Angeles Championships – 14th
2014 NPC Nationals* – 1st in Figure D – awarded IFBB Pro Card
2014 NPC Emerald Cup – 2nd in Figure E, 3rd in Mixed Pairs, 4th in Physique B
Achievements
B.S. Community Health
ACE Health Coach
NESTA Fitness Nutrition Coach
IFBB Professional Competitor
Competition Prep / Posing Coach
Personal Trainer
---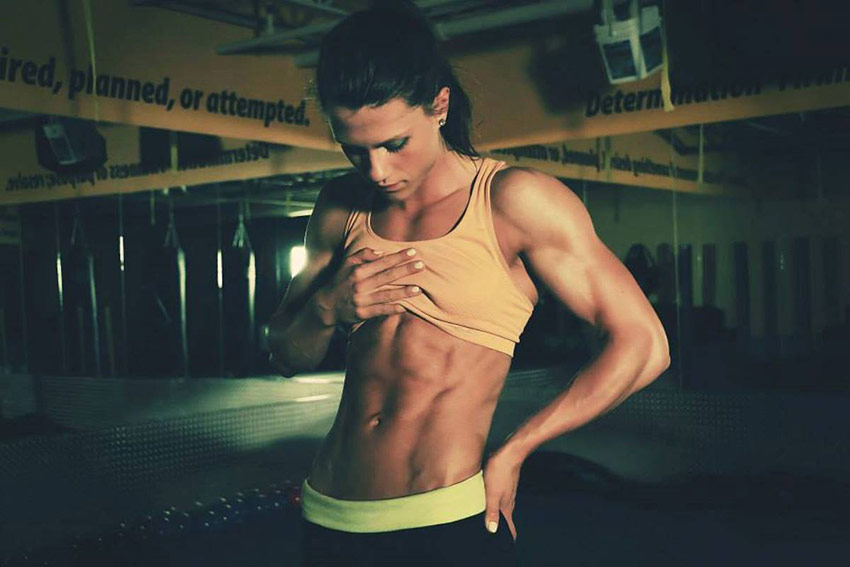 Biography
Early Years
Born in the United States, Kassie was always an active child growing up. She started dancing at first, but then decided to move over to sports that were more challenging, such as soccer, as she felt she had more athletic ability to be explored.
From soccer, she then moved over to basketball, and then volleyball. Kassie said, "I played volleyball all throughout high school. I also coached younger girls." 
Becoming Inspired
Kassie Kemmis started bodybuilding with her boyfriend, Lance, in January 2013. She first became inspired when she traveled with him to the 2013 NPC Emerald cup. As Kassie said, "I went to cheer him on." 
When Kassie traveled to other competitions with Lance, she started to gain more knowledge of the sport, along with building a strong physique in the gym at the same time.
"I gained more knowledge about the sport, built my physique as best I could, and increased my strength tremendously."
Education
As the decision drew closer as to where Kassie would spend the next several year studying her college degree, she continued on her theme of health and fitness by choosing; "Health & Human Performance – Community Health at the University of Montana." 
It was during her second year when Kassie started working at a local gym in Missoula, where she soon became friends with a personal trainer named Lance Fulker. Lance would later become her boyfriend.
Lance had competed for 10 years and suggested to Kassie she should compete after seeing her hard work in the gym, and potential to go further.
Both Lance and Kassie took part in the 2014 NPC Emerald Cup in Bellevue Washington. To her surprise, Kassie placed 2nd in the Open Figure class, and 4th in the Open Physique, along with taking home 3rd place in the Mixed Pairs. She was stunned with the results.
"I was thrilled with my physique & everything I learned in the process for my first competition. Lance & I even competed in Mixed Pairs just for fun and took home a 3rd place trophy for that!"
---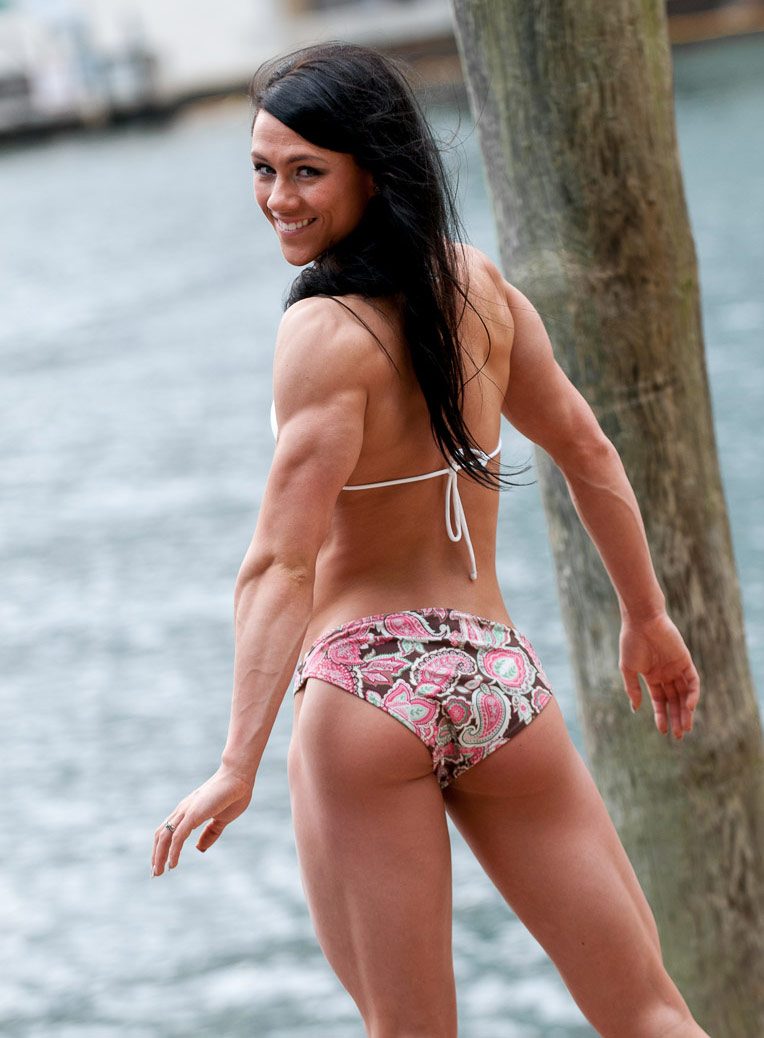 Nationals & Final College Year
As the time drew close to her final year in college, she started preparing for the Nationals. At the same time, she worked tirelessly, not only in college but also as a nutrition retailer, wellness coach, and helping Lance to organize his clients and prepare for other competitions.
Winning Pro
By the end of November in 2014, Lance and Kassie traveled to Miami, Florida where she competed in the Figure class D, where she placed 1st overall, taking home her Pro card. As Kassie said:
"Competing at that level was so rewarding. I improved what I was working so hard on and also was able to meet some great, inspiring individuals. I couldn't be more grateful for the lady I have become and for the people that have helped me get there."
 Kassie's Life Now
After graduating form college, and becoming a professional competitor, Kassie has received her bachelor of science degree in Community Health in May 2015.
She also become a certified Health Coach, and has used her skills to improve both her and Lance's personal training businesses.
It's clear to see that Kassie has been focused, worked hard, and made the most of every situation in becoming a Pro competitor, along with securing her place as a leading role model in the sport of bodybuilding.
---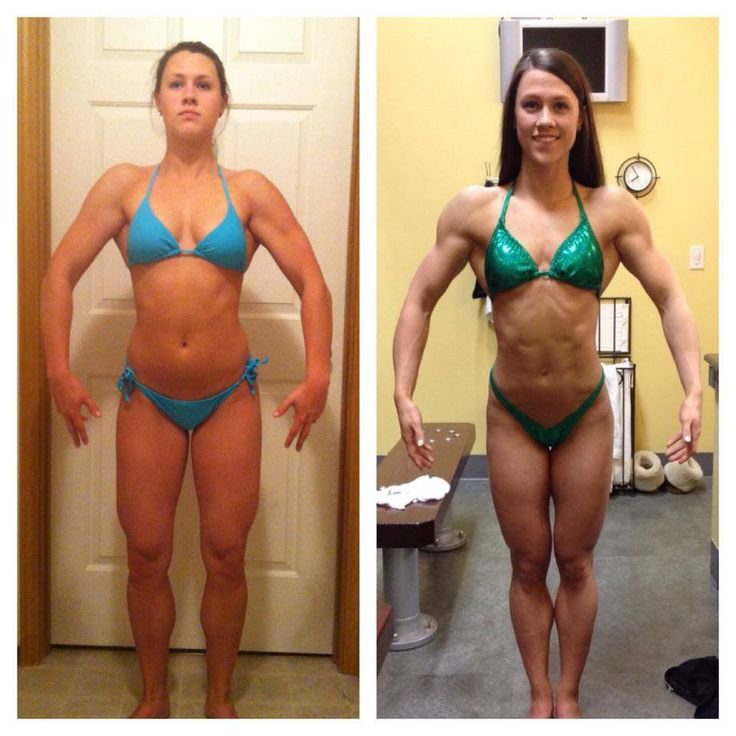 Kassie before and after
---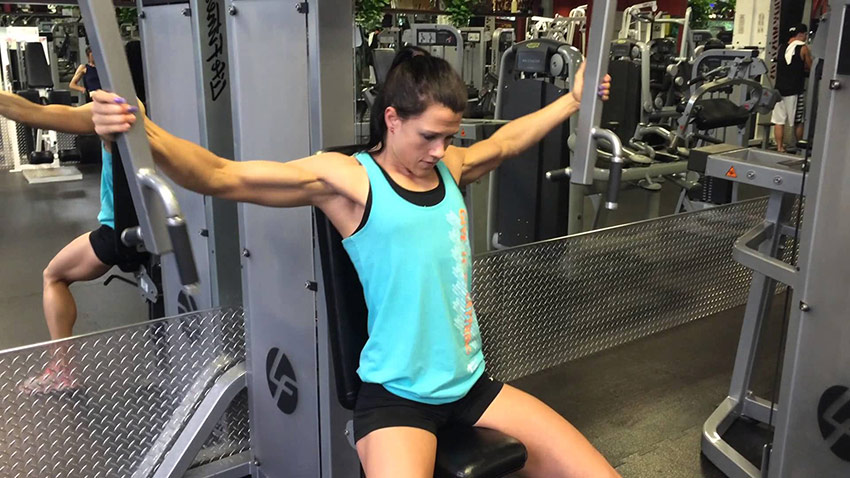 Training
Kassie will normally start her workouts with core movements as this helps her to activate her abs throughout the whole workout. From there, she'll go onto a large compound movement such as chest press or barbell squats. After she's completed the heavier compound exercises, she'll then perform lighter isolation exercises to finish off her workout.
Before each workout, Kassie says she likes to warm-up beforehand as it improves her stretching, and ability to perform more reps. An example of one of Kassie's chest workouts can be seen below.
Chest Workout
Incline chest press
Dumbbell press
Cable flys
Dips
Wide grip machine flys
Close grip incline dumbbell press
Kassie's Squat Tips
At the beginning of her journey into bodybuilding, Kassie noticed she would feel back and knee pains after her workouts. It wasn't until she decided to switch to barefoot training, more specifically, training with webbed/five fingered shoes that all of her pains went away. She also uses a lifting belt when she's performing heavier lifts.
---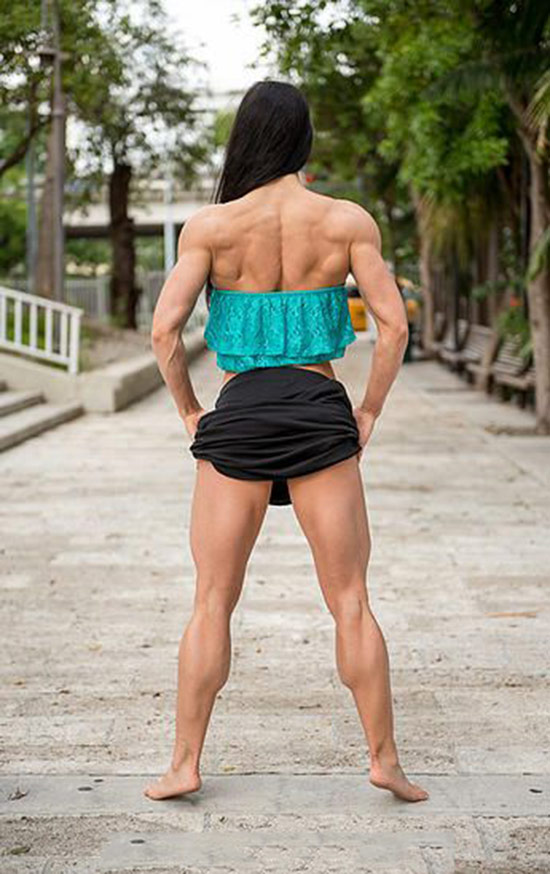 Nutrition
Structured Diet
Like most dedicated athletes, Kassie's diet is structured around her workouts and work schedule. She eats clean most of the year with a balanced proportion of healthy fats, complex carbs, and lean proteins. All of her meals are spaced out into 6 smaller meals throughout the day where she'll eat every 2-3 hours.
After her heavier workouts such as leg days, she likes to have a cheat meal. However, she'll drop the cheat meal around 4 weeks out form a competition to make sure she's in top condition when she steps onto the stage.
---
Idols and Influences
Kassie says she started bodybuilding as she likes that fact not a lot of people do bodybuilding as a full-time occupation. She also likes to change her body and work towards goals. As Kassie says: "I like changing my body in ways I never expected. It's cool to see those changes, and when other people notice those changes they give you positive feedback, so that makes all the hard work worth it."
---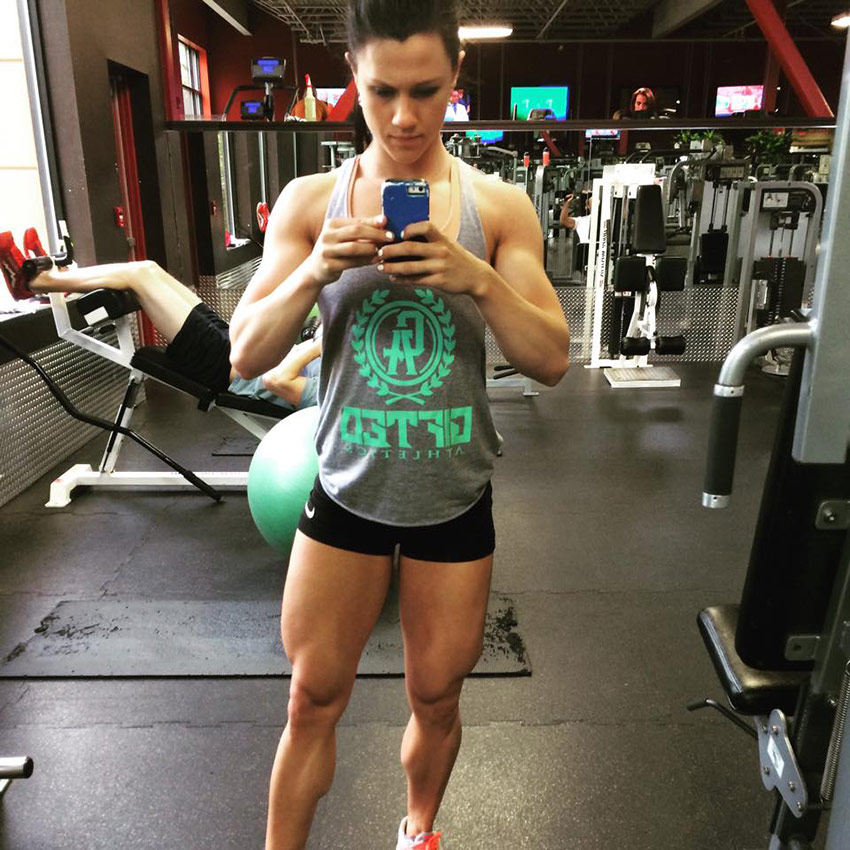 ---