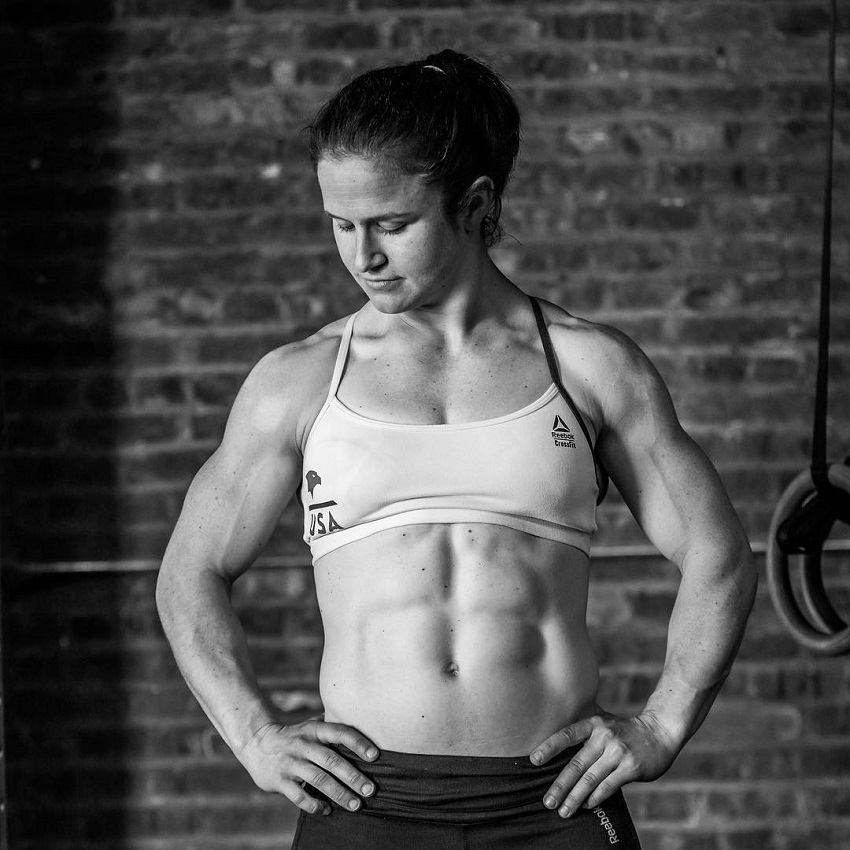 Kari Pearce
CrossFit Athlete
Kari Pearce is a CrossFit athlete and fitness instructor from Michigan, USA. She grew up as a competitive gymnast, practicing the discipline since the age of 3.
After 18 years in gymnastics, Kari decided to try something new – strength and conditioning training. Unfortunately, this period didn't last long, as Kari 'piled up' a number of injuries from her powerlifting competitions.
In a search for new passions, Kari stumbled upon CrossFit. After only six months of training, she became a Regional CrossFit competitor.
Throughout the years, Kari's success grew even further as she became a CrossFit Games athlete and fitness instructor with impressive career stats.
This is her story:
---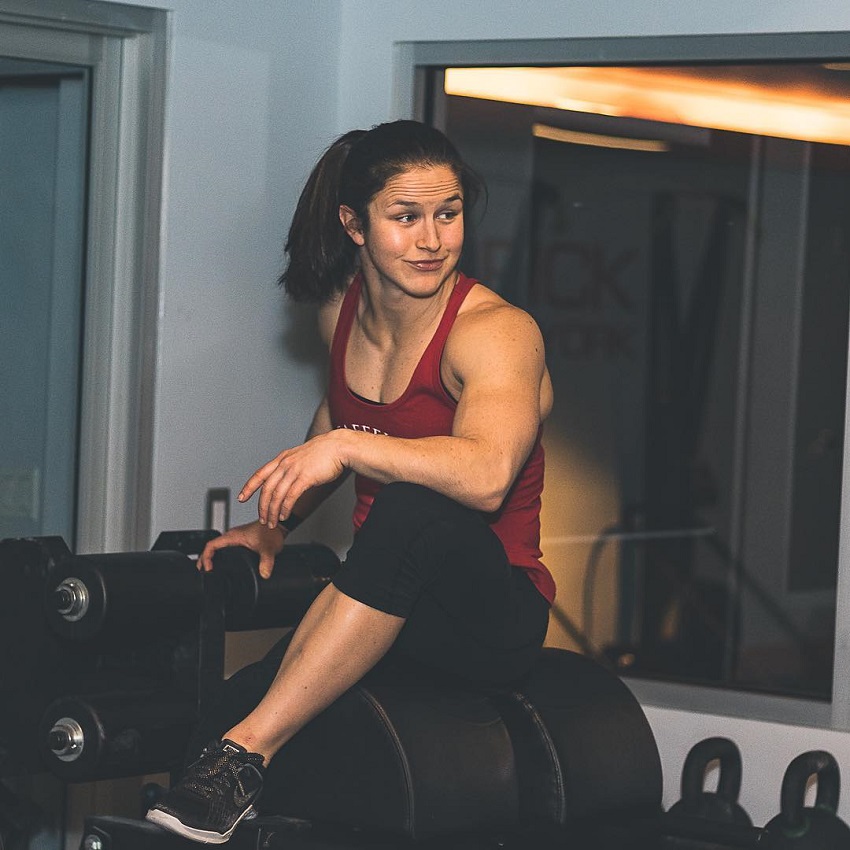 Athlete Statistics
Full Name: Kari Pearce
Weight
Height
Age
Date of Birth
135 - 145lbs (61.2 - 65.8kg)
5'3" (160cm)
34
July 5, 1989
Nationality
Profession
Era
American
CrossFit Athlete
2010
| | |
| --- | --- |
| Weight | 135 - 145lbs (61.2 - 65.8kg) |
| Height | 5'3" (160cm) |
| Age | 34 |
| Date of Birth | July 5, 1989 |
| Nationality | American |
| Profession | CrossFit Athlete |
| Era | 2010 |
---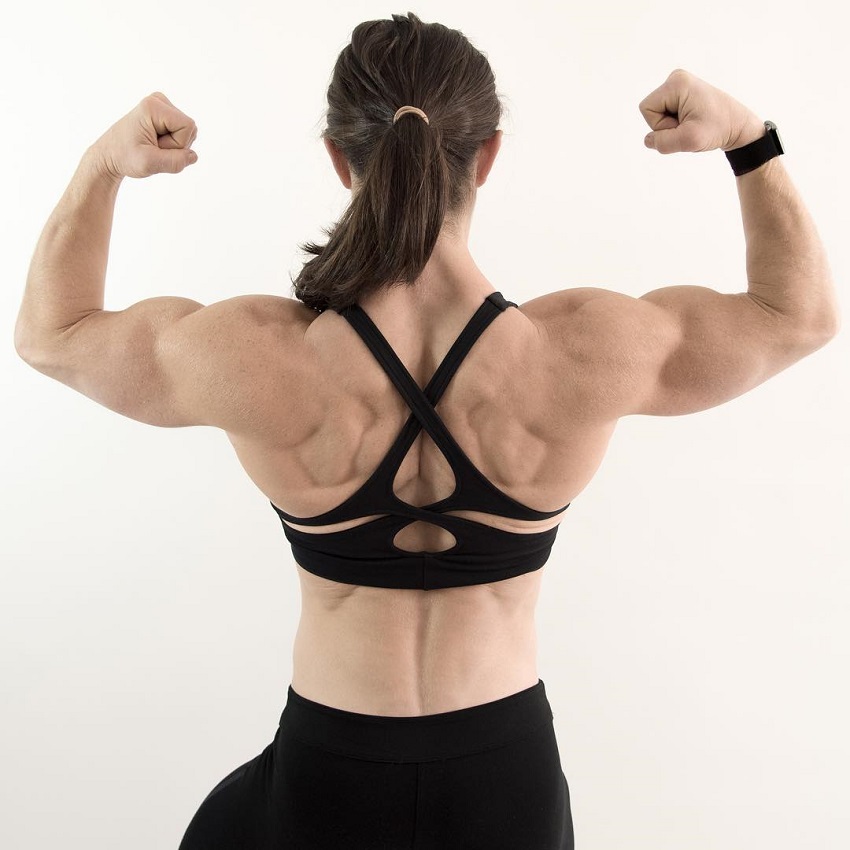 Accomplishments
Personal Benchmark Statistics
Back Barbell Squat – 310 lbs
Clean and Jerk – 214lbs
Snatch – 185lbs
Deadlift – 365lbs
---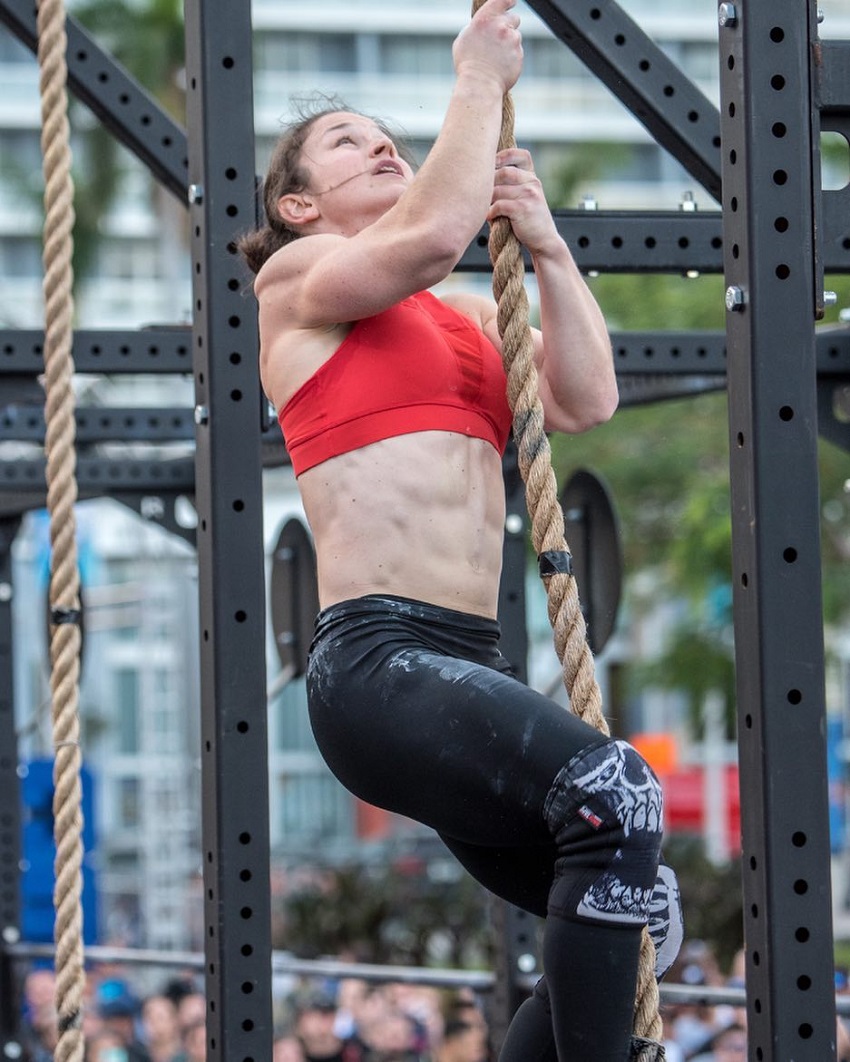 ---
CrossFit Competitions
Open
| YEAR | DIVISION | OVERALL RANK (WORLDWIDE) |  RANK BY REGION | OVERALL RANK (BY STATE) | OVERALL RANK (BY COUNTRY) |
| --- | --- | --- | --- | --- | --- |
| 2018 | Women | 20th | 2nd North East | 1st New York | 10th |
| 2017 | Women | 2nd | 1st North East | 1st New Jersey | 3rd United States |
| 2016 | Individual Women | 17th | 2nd North East | 1st New York | 7th United States |
| 2015 | Individual Women | 108th | 14th North East | 4th New York | 77th United States |
| 2014 | Individual Women | — | — | — | — |
Regionals
| YEAR | OVERALL RANK | DIVISION | REGIONAL NAME |
| --- | --- | --- | --- |
| 2016 | 4th | Individual Women | East Regional |
| 2015 | 3rd | Individual Women | East Regional |
Games
| YEAR | OVERALL RANK | DIVISION |
| --- | --- | --- |
| 2016 | 5th | Individual Women |
| 2015 | 21st | Individual Women |
Team Series
| YEAR | OVERALL RANK | TEAM NAME | MEMBERS |
| --- | --- | --- | --- |
| 2016 | 3rd | FitAID Misfits | Alexis Johnson, Jordan Cook, Travis Williams |
| 2015 | 6th | Progenex Misfits | Travis Williams, Alexis Johnson, Jordan Cook |
---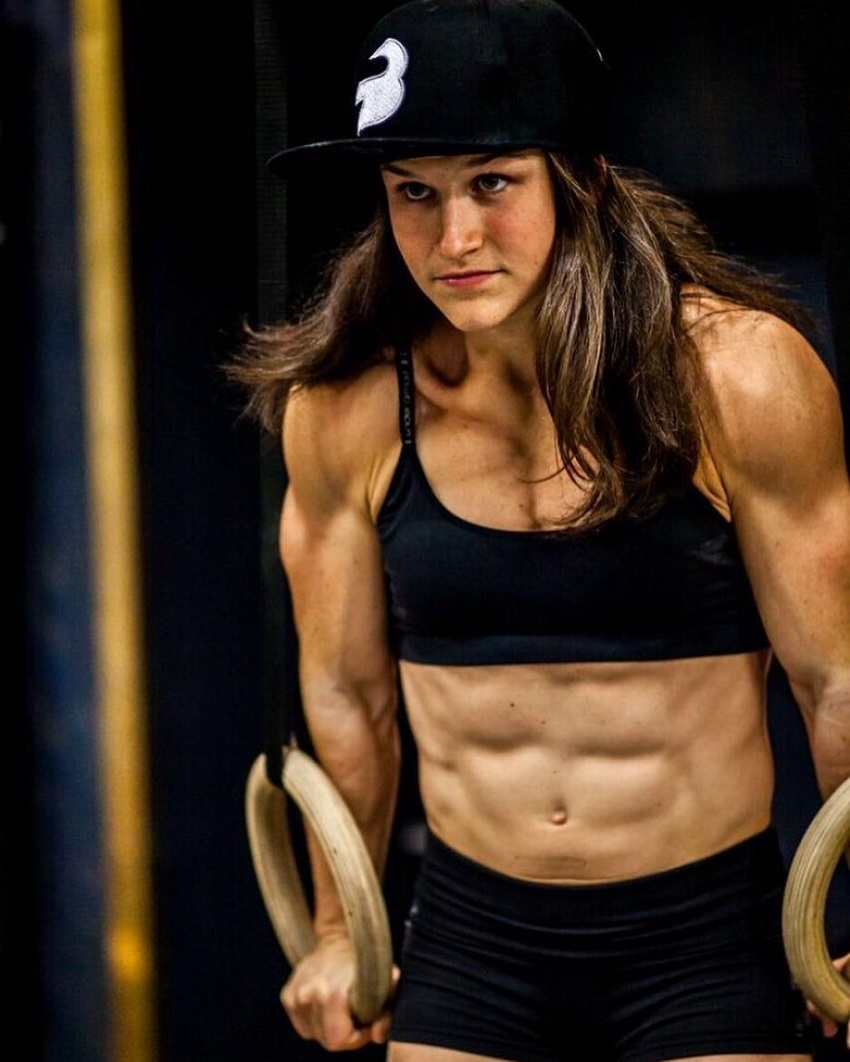 Biography
Kari's Background
Kari Pearce started her CrossFit journey in November 2014. However, she didn't always plan on taking part in the sport.
In Kari's own words; "Many of my friends told me how good I would be at CrossFit. For some reason, I kept putting it off and sought other areas of fitness."
Some of Kari's favorite activities at the time were gymnastics, which she practiced since the age of three. Alongside strength and conditioning training.
"I started gymnastics at the age of 3 with my sister and continued it for 18 more years. Right after college, I did a strength and conditioning internship at the University of Michigan."
---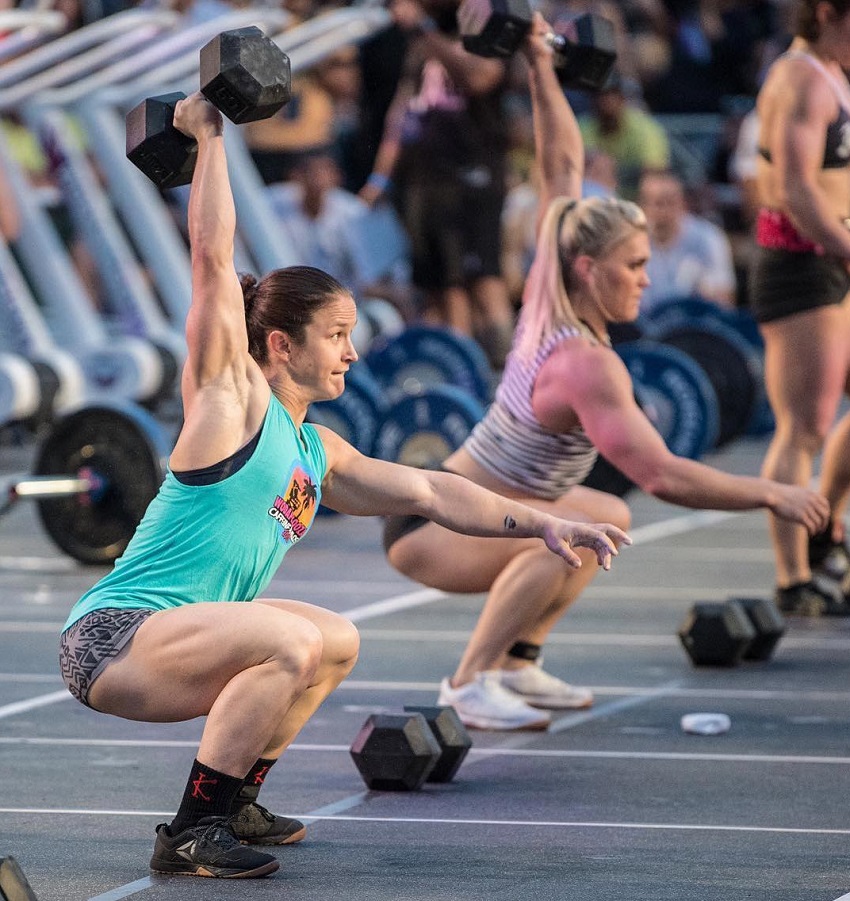 ---
A Brief Period in Bodybuilding and Powerlifting
Fascinated by power and strength, Kari decided to take part in her first weightlifting competition.
However, this period didn't last long, as Kari picked up several injuries right after her first competition. This forced her to reconsider her decision about powerlifting – causing her to switch to bodybuilding instead.
After doing her first physique competition, Kari realized that sport wasn't for her. Unlike powerlifting, Kari felt no passion towards competitive bodybuilding on the stage.
Beginning of CrossFit for Kari
In May 2013, Kari moved to New York City in a search for a new passion. She says; "I began training at New York Health and Racquet club where I met a powerlifting coach and did my first competition.
While I was preparing for my competition, the owner of a CrossFit gym contacted me about coaching CrossFit because he knew of my gymnastics and training background."
After winning her powerlifting competition, Kari finally decided it was time to change direction. She chose to start a career as a CrossFit athlete.
---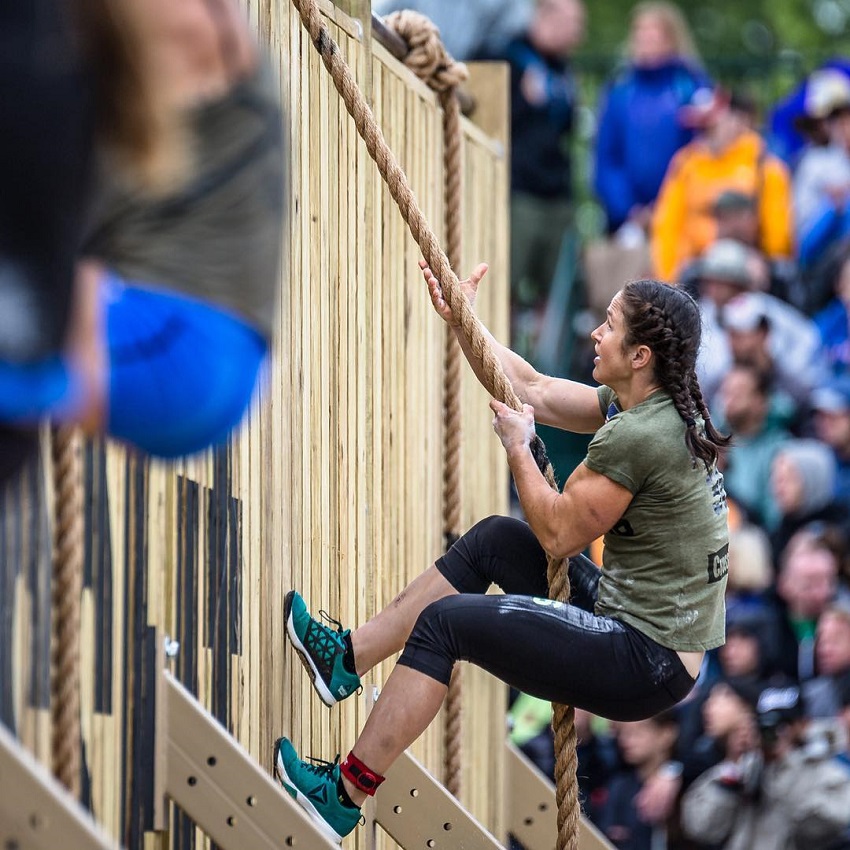 ---
Rise to Success
It didn't take Kari long to taste her first success in CrossFit. Only six months after she started training in CrossFit, she found herself competing at the East Regional event. But this was just the beginning for Kari.
Over the next several months, she qualified for the CrossFit Games and finished in 21st place overall. After this, Kari realized she found the sport of her dreams and she hasn't looked back since.
---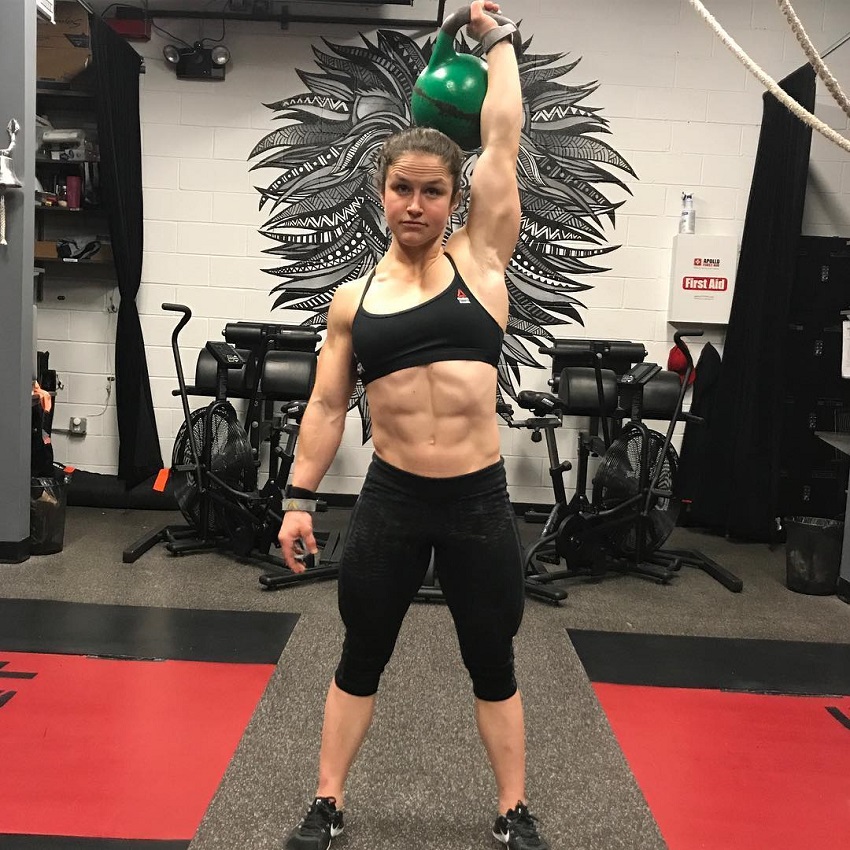 Training
Kari trains up to three times per day, doing various forms of exercise. These include strength work, swimming, high-rep weightlifting, etc. In total, her workouts last up to three hours per day.
"One of my sessions always starts with weightlifting, then strength work, then a metcon. Two or three days, I'll do a rowing session or a swim, and, every once in a while, running."
Kari likes to have short rest in between sets, between 15-30 seconds. After she's done with her heavy strength work, Kari will finish her workout with some mobility work which usually lasts around 15 minutes.
---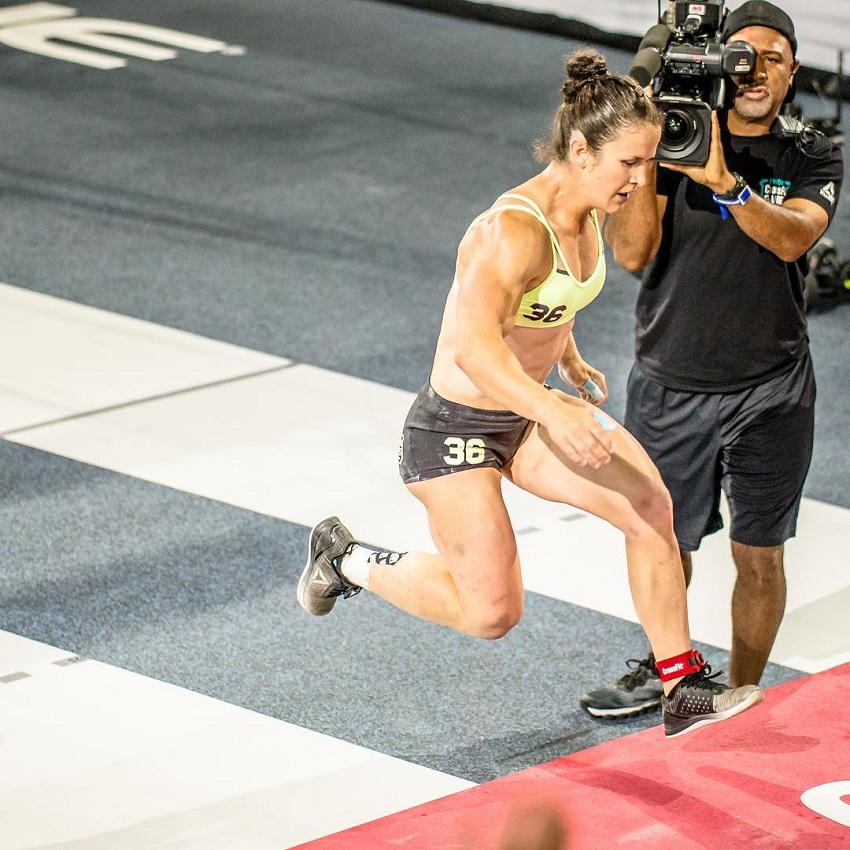 Nutrition
Kari eats five to six small meals per day, along with protein shakes as her 'snacks.' She chooses the right balance of macros in each of her meals – combining lean proteins, complex carbs, and healthy fats for optimal results.
Some of Kari's favorite foods include chicken breasts, eggs, peanut butter, and oatmeal. Talking about the simplicity of oatmeal, Kari said; "It's easy. You can carry it anywhere. You just need hot water to cook it. It's one of the things I carry most with me when I travel."
Even when traveling, Kari sticks to a healthy and structured meal plan. If she doesn't have an access to her prepped meals, she'll go to a restaurant and order a healthy food menu option.
"If I eat out and I eat junk, I can really feel the difference in my energy levels."
---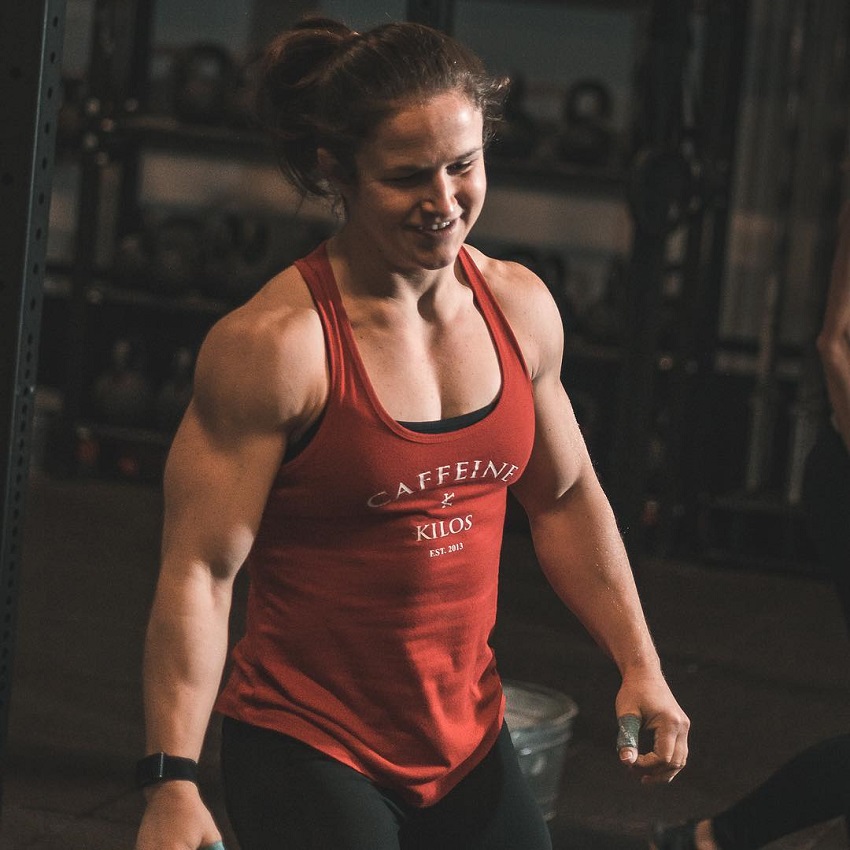 What we can learn from Kari Pearce
What we can learn from Kari Pearce is that, with the right mindset, you can make any goal into reality.
Kari successfully switched to CrossFit after facing numerous injuries on her powerlifting journey. She quickly excelled in the sport, reaching CrossFit regionals only six months after she began training.
The ultimate lesson we can learn from Kari is that setbacks aren't necessarily there to 'set you back.'
With the right approach, these very setbacks could be the opportunities for you to get closer to your goals – just like we've seen with Kari Pearce.