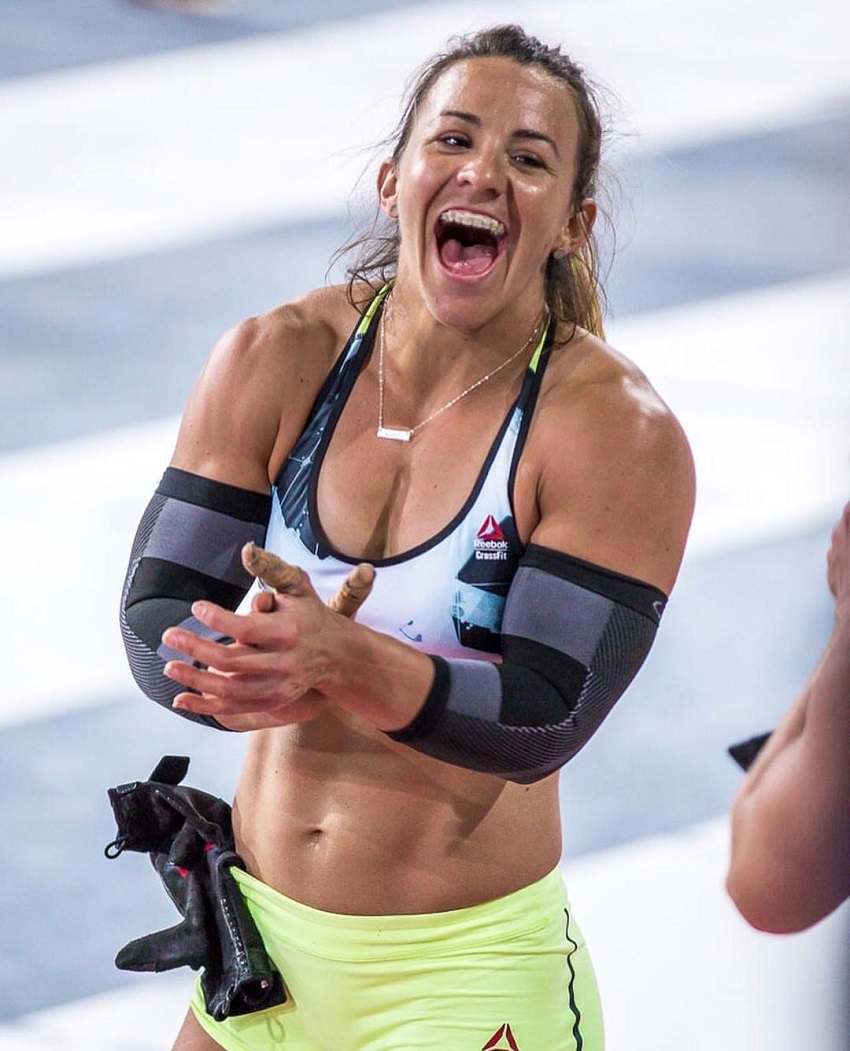 Kara Webb Saunders
CrossFit Competitor, Entrepreneur
Kara Webb Saunders is an Australian CrossFit athlete and fitness entrepreneur. She's been named Australia's Fittest Female in 2012, 2013, 2015, and 2016. Along with featuring in six CrossFit Game events.
Kara began training with weights in 2011. After only one year, she made her first appearance in a CrossFit competition. Kara quickly wowed everyone with her performances, taking her first title at the 2012 Reebok CrossFit Games Australasia Regionals.
The success kept on coming for Kara, as she began to qualify for the prestigious CrossFit Games, year after year. By 2017, she became an icon of the industry and an inspiration for many rising athletes.
---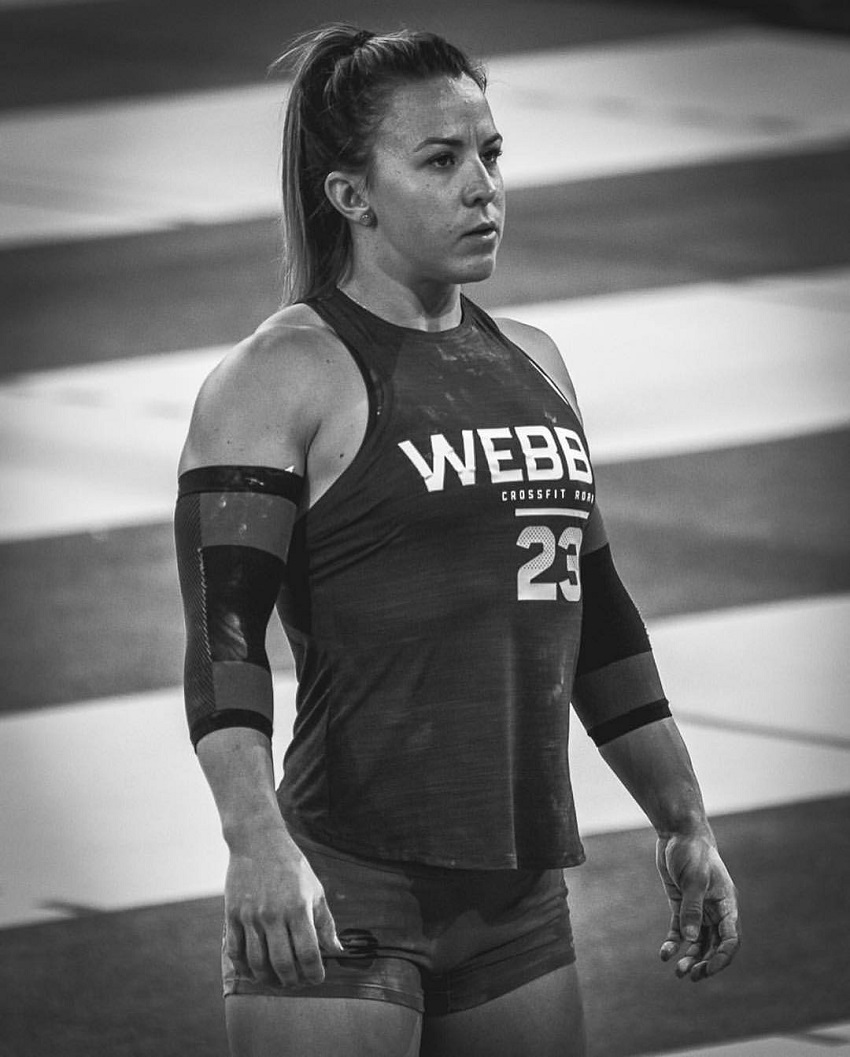 "Is it even work if it's what you love and you're sharing it with the one you love? Yep it's still stressful as hell but we choose to forgive each other for any tense moments, make every effort to be kind to ourselves and prioritize coffee dates every single day."
Athlete Statistics
Full Name: Kara Webb Saunders
Weight
Height
Age
Date of Birth
155 - 165lbs (70.3 - 74.8kg)
5'4" (162.5cm)
34
October 26, 1989
Nationality
Profession
Era
Australian
CrossFit Competitor, Entrepreneur
2010
| | |
| --- | --- |
| Weight | 155 - 165lbs (70.3 - 74.8kg) |
| Height | 5'4" (162.5cm) |
| Age | 34 |
| Date of Birth | October 26, 1989 |
| Nationality | Australian |
| Profession | CrossFit Competitor, Entrepreneur |
| Era | 2010 |
---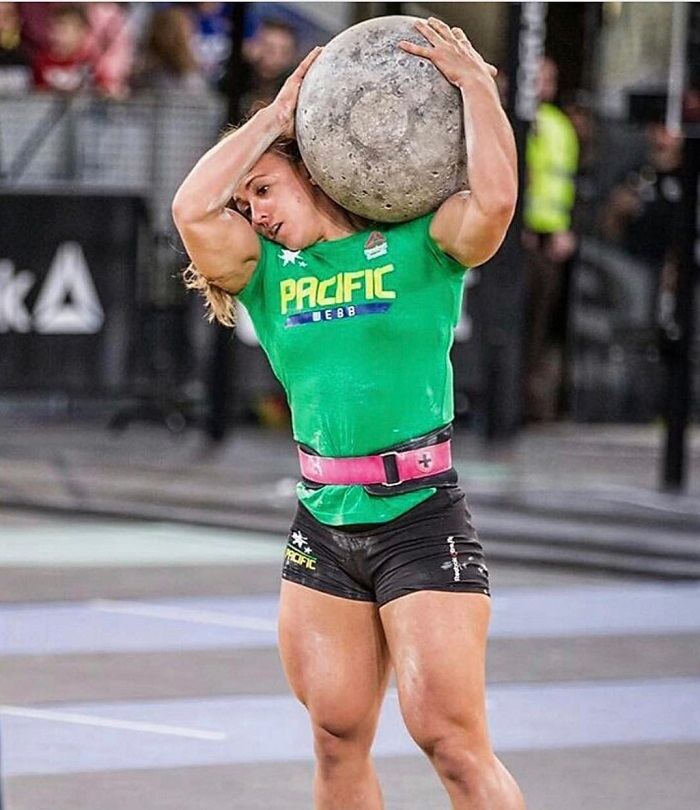 "Despite all of the emotions and often falling short of your expectations it's just exercise!!! It's all good and by simply just trying your best you are a straight up winner."
Accomplishments
Career Achievements and Awards
Australia's Fittest Female 2012, 2013, 2015, 2016, and 2nd fittest in 2014.
Certification 3 fitness
Crossfit Mobility

Bachelor of Health Science (Nutritional Medicine) (Pending)


Crossfit level 1 Trainer




CrossFit Level 2 Trainer
---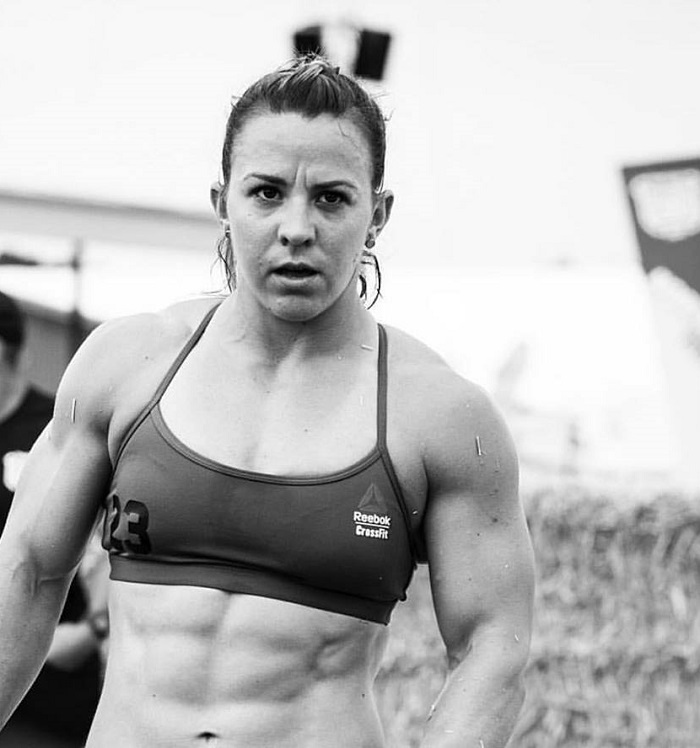 ---
Competitions
2011
Crossfit Northside Bayside Challenge 2nd place
Ipswich 'Battle at the Switch' 6th place
Crossfit Sectionals 46th
Crossfit Regionals 19th
Immortals team challenge
2012/2013
Again Faster Hardn'up Challenge 4th place
CrossFit Games Open 5th place
Reebok CrossFit Games Australasia Regionals 1st place
Reebok CrossFit Games World Title 19th place
Immortals Challenge 2nd place (Again Faster Team)
Again Faster All-Star Elite Team Series
Team world member and winner
2014/2015/2016
Team Pacific member
Reebok CrossFit Games, 5th place
CrossFit Games, 7th place
Reebok CrossFit Games Spirit of the Games Award
---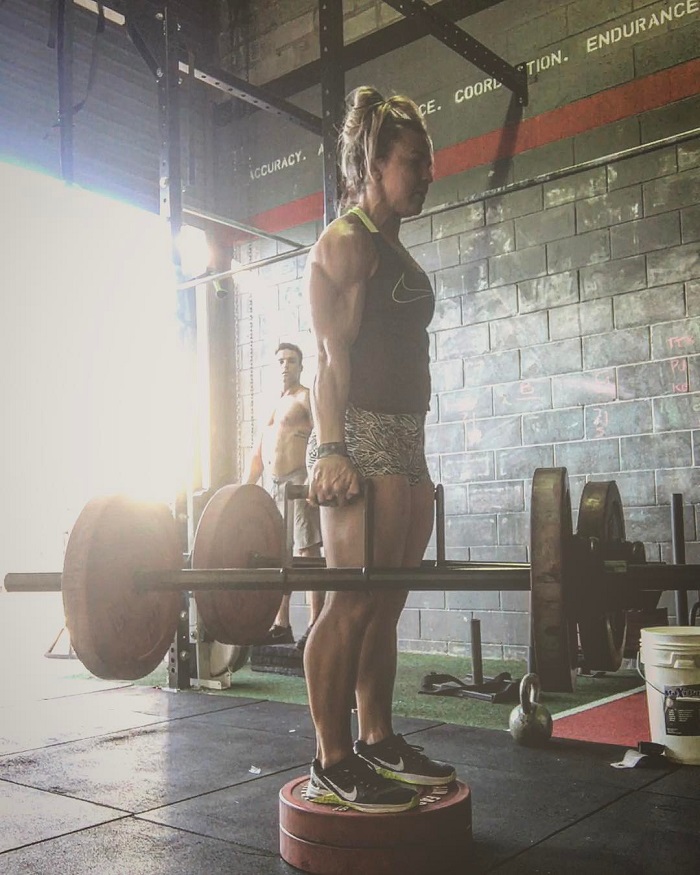 ---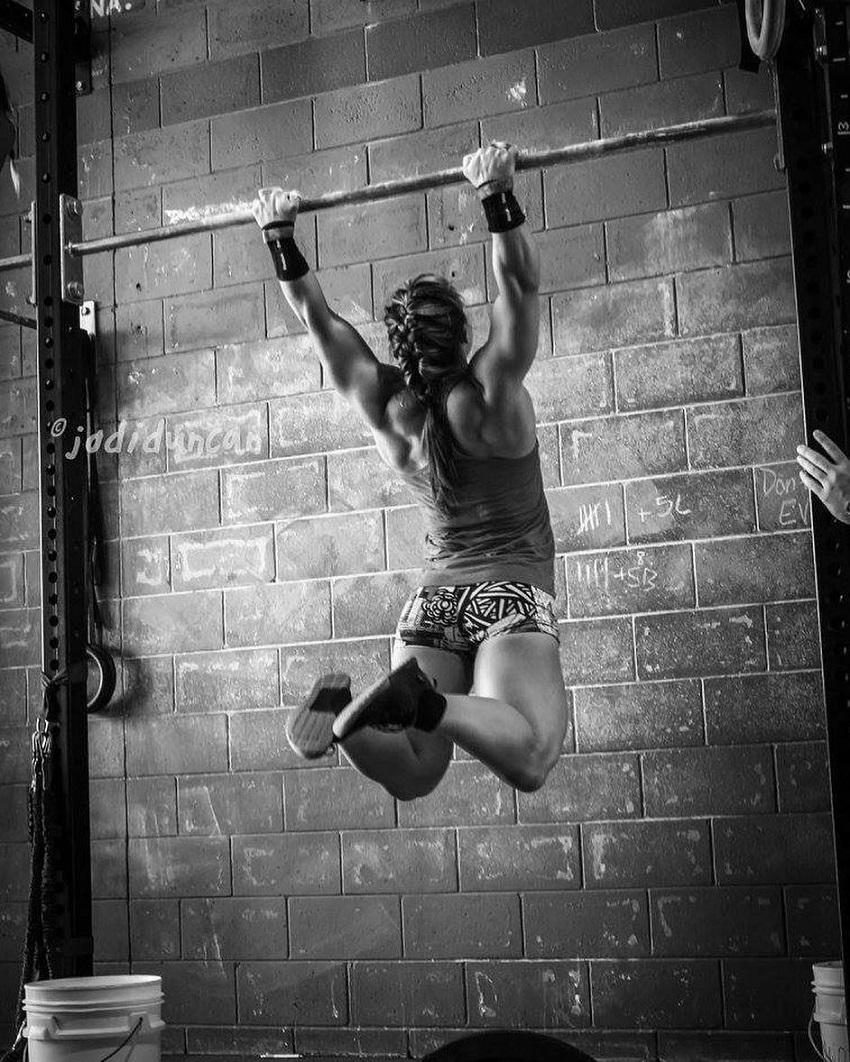 "I removed the toxic parts of my life and embraced the good. I worked so hard I kinda broke a few times, and took some of the biggest chances in the hope of being better and having a better life."
Training
Training Protocols
For most of the year, Kara trains once per day. She typically trains for three days in a row, takes an active recovery day, and then trains for two more days before resting completely on Sundays.
Kara is usually at the gym in the afternoon, where she trains for two or three hours. This includes her warm-ups, stretching, and cool-down time.
During her competition preparations, things look a bit different for Kara. Throughout this phase, she trains twice per day instead of once. She focuses on a different body part each day, paying special attention on her weaker elements.
---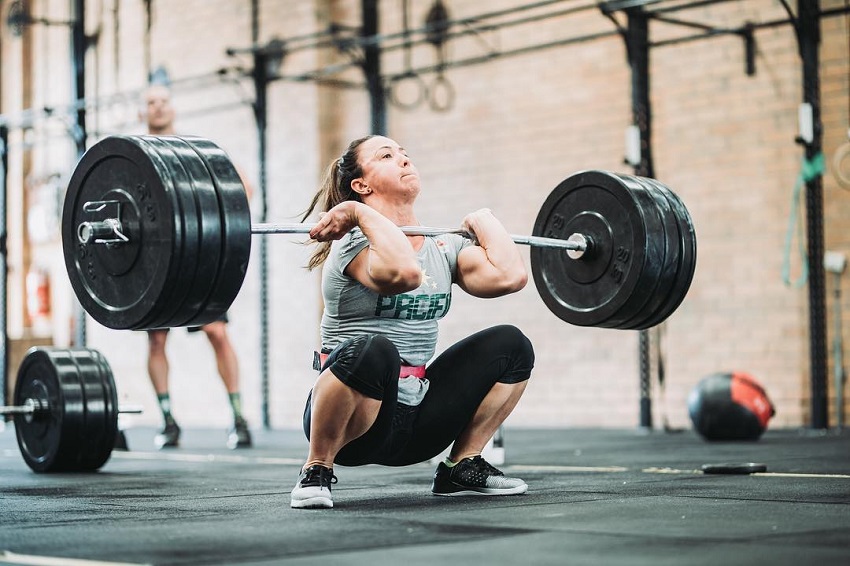 ---
Short and Intense
Kara loves exercises that are short and intense. These include HIIT cardio, high-rep exercises, supersets, and mega-sets without any break in between them.
Here are some examples;
Thruster Workout
Complete in 3 minutes;
15 thrusters 35kg
400m run
Max bar pull-ups
7 rounds in total.
Pyramid Double Helen
For time;
1200-meter run
36 pull-ups
63 kettlebell swings
800-meter run
42 kettlebell swings
24 pull-ups
400-meter run
21 kettlebell swings
12 bar pull-ups
2-minute rest
1-rep-max shoulder to overhead press
Squats and Core Workout
10 front squats at 100kg
20 GHD sit-ups
300m rows
5 rounds in total.
Climb and Run Workout
10 rounds for time;
1 legless rope climb with a 14lbs vest
100-meter run
Ascend/Descend Workout
Complete in pairs;
80 Burpees
60 DB snatch at 25kg
40 Bench at 60kg
20 rope climbs
40 Bench
60 DB Snatch
80 Burpees
---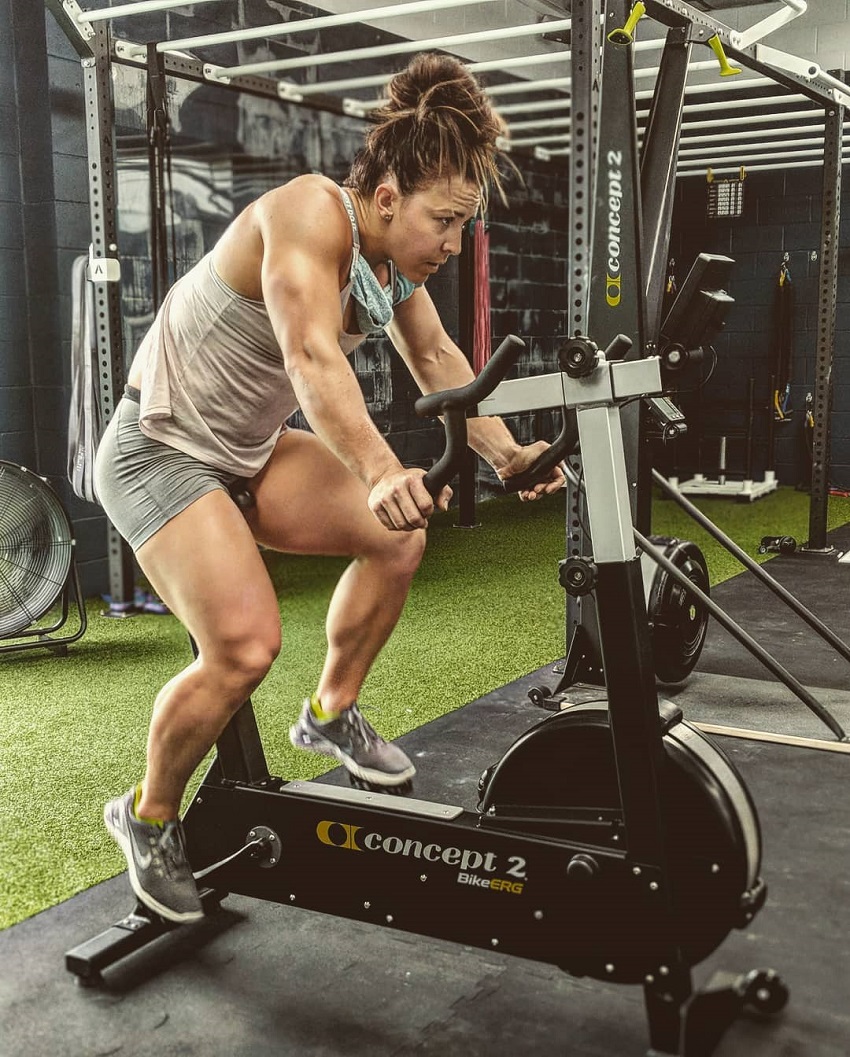 "Over the years I have slowly been chipping away at rounding out my weaknesses without neglecting my strengths.

As a CrossFitter I truly do enjoy it all. I love the variance and the challenge of improving things that I don't take to naturally."
Nutrition
Kara's number one goal in her nutrition is to ensure she has enough energy to get through her workouts. This means she eats a lot of complex carbs such as sweet potatoes, which serve as a steady energy supply.
Kara also eats meat and vegetables with each meal. She likes to keep a varied diet. Sometimes, she'll eat chicken as her protein source, and other times, she'll eat lean pork tenderloin or fish.
"Quality is key! Eat simple foods and don't look to be entertained by food. Nutrition is about providing support for your body and whatever it is you ask of it." – Kara Webb Saunders
---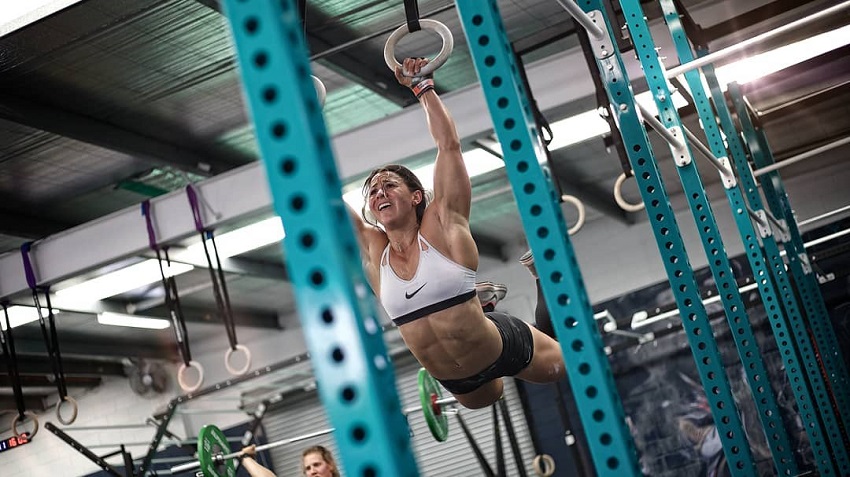 ---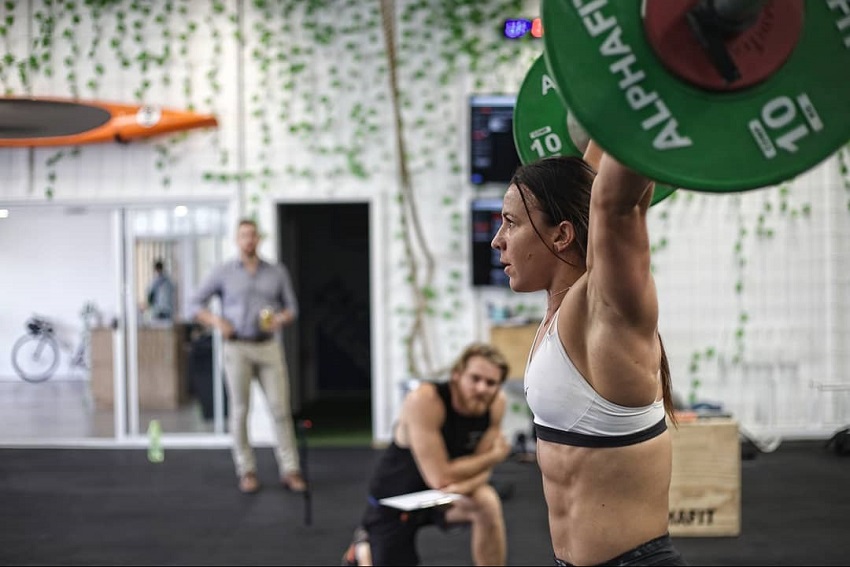 What we can learn from Kara Webb Saunders
Kara Webb Saunders won the title of Australia's fitness woman on multiple occasions. She's also been a six-time CrossFit Games competitor. These accomplishments didn't come by chance, Kara had to stay consistent and work hard to reach the level she's at today.
Something we can learn from her, is that success doesn't come by accident. It's a byproduct of dedication and willingness to get the job done no matter the circumstances.