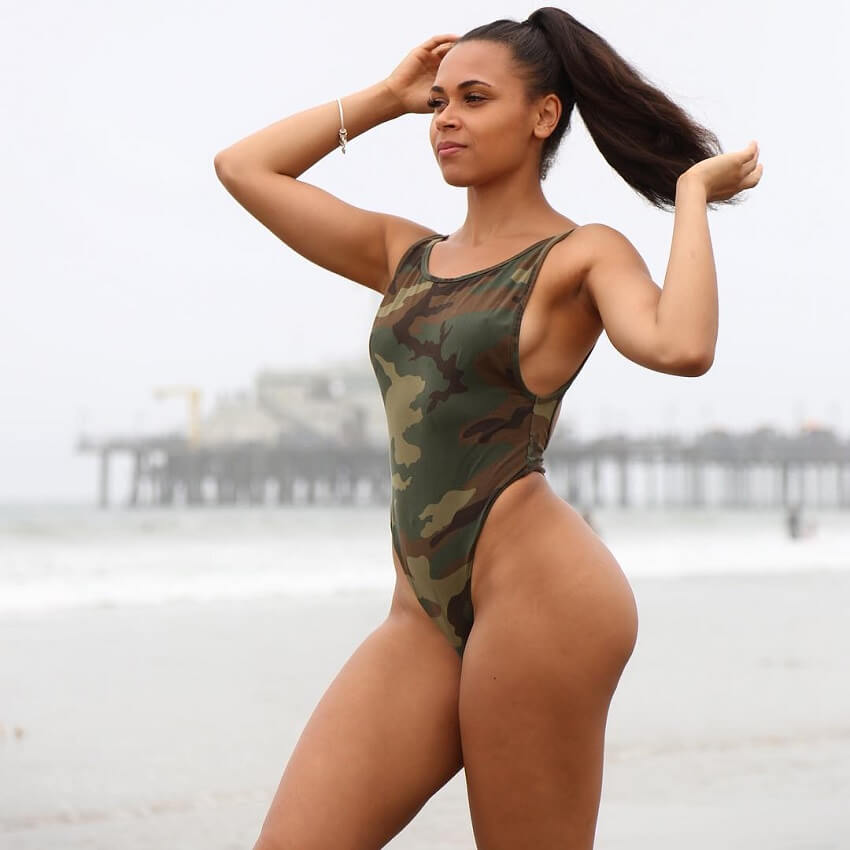 Kali Natesa
Fitness Blogger, Model, Entrepreneur
Kali Natesa is a popular fitness model from Ontario, Canada. She regularly posts training and nutrition video blogs on the internet, sharing her knowledge with everyone online.
But, while Kali may be a nutrition expert today, she wasn't always a picture of fitness.
Prior to her fitness journey, Kali wanted to have a better-looking body, including having curves and low body fat. However, she didn't know how to do it it.
It wasn't until she joined a gym that Kali learned how to transform her physique. In the process, she started sharing what she learned with other people online – leading her to build a career as a fitness influencer.
---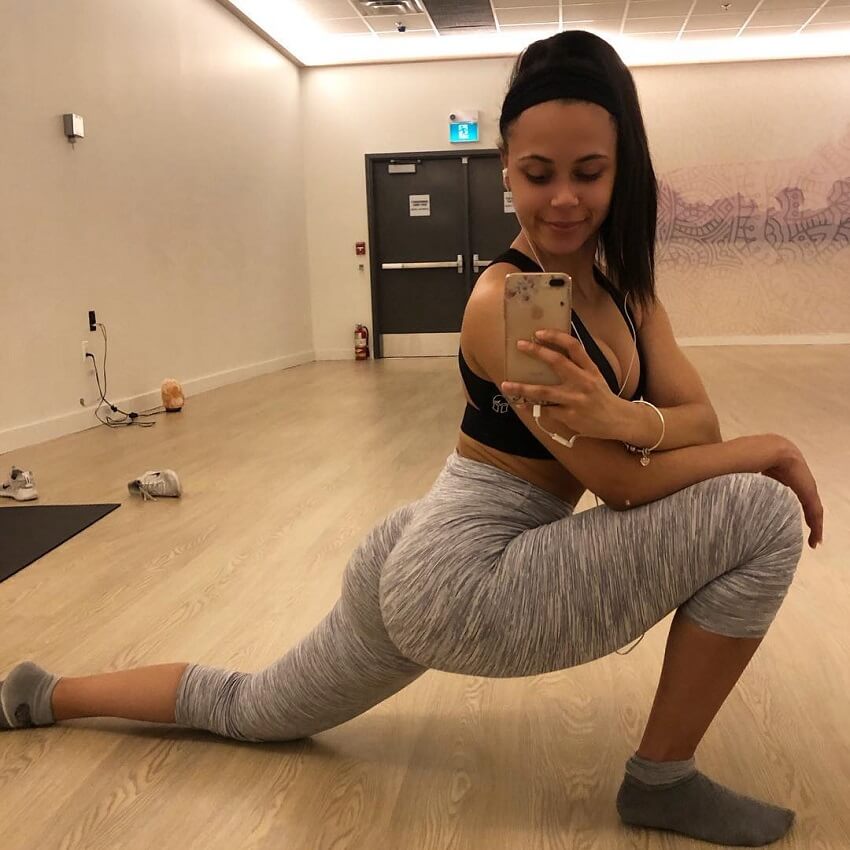 Athlete Statistics
Full Name: Kali Natesa
Nationality
Profession
Era
Canadian
Fitness Blogger, Model, Entrepreneur
2010
| | |
| --- | --- |
| Nationality | Canadian |
| Profession | Fitness Blogger, Model, Entrepreneur |
| Era | 2010 |
---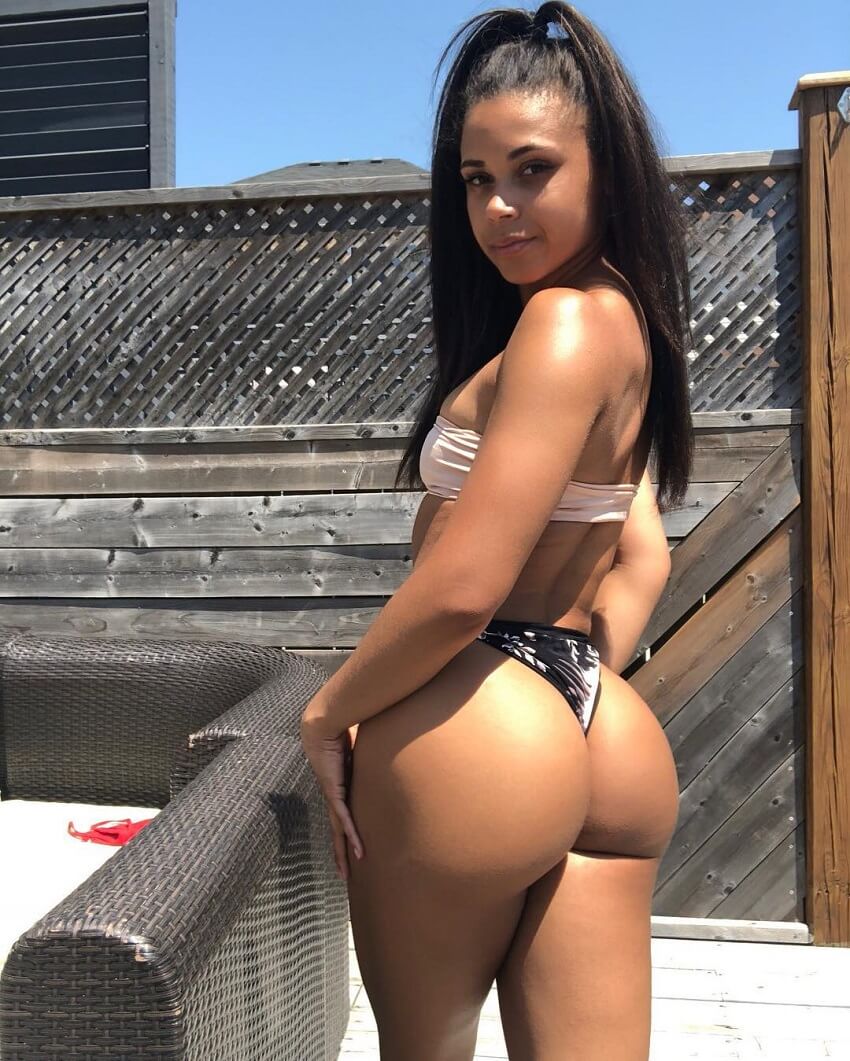 Accomplishments
Digital Fitness Influencer
Model
Entrepreneur
Video Blogger
---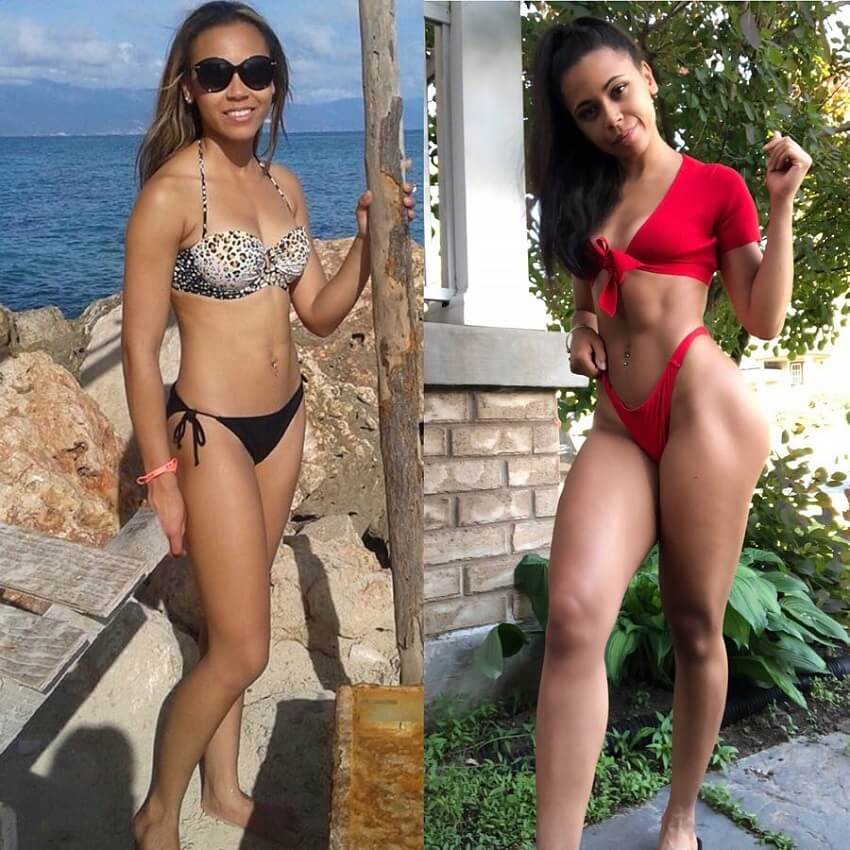 ---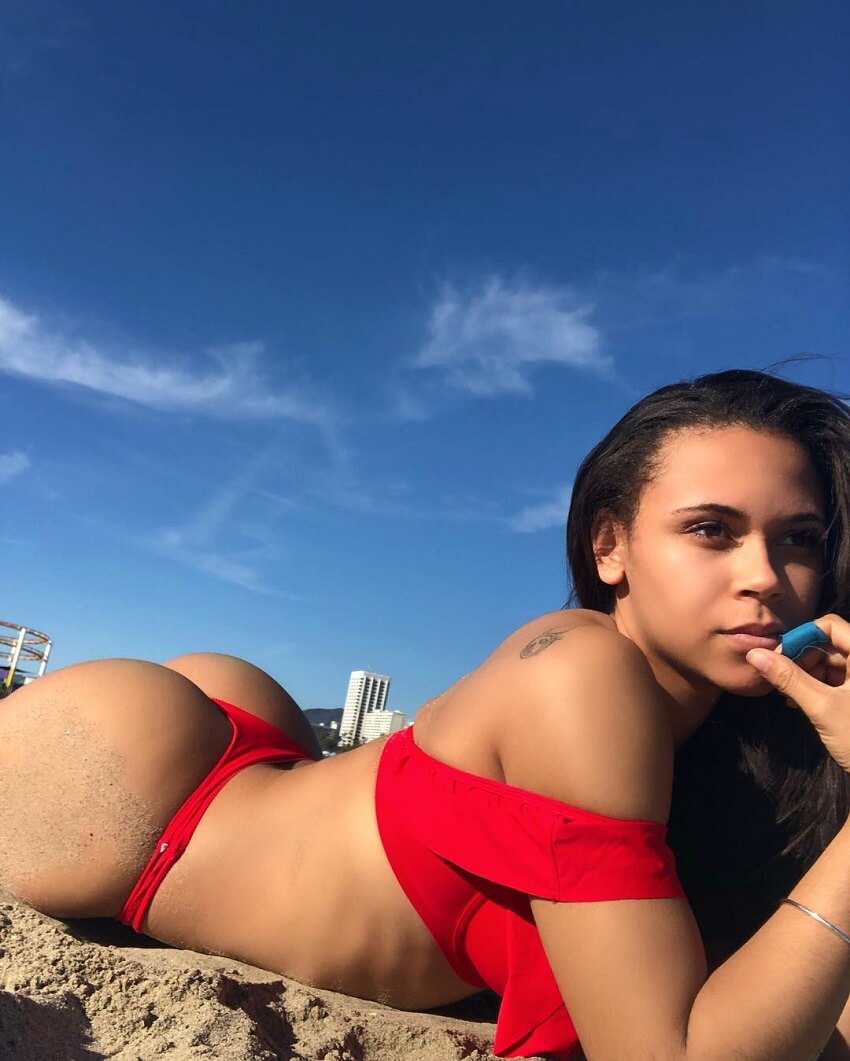 Training
Kali Natesa combines a variety of exercises to stay fit and healthy. These include compound movements such as squats and deadlifts, but also isolation exercises such as glute kickbacks with a resistance band.
How heavy she'll lift depends on the type of exercise she performs.
If she does deadlifts, then Kali will load up on weights to shape and sculpt her muscles.
However, if she does isolation exercises, she'll keep the weight low and reps high to shed excess body fat and keep her muscles firm.
---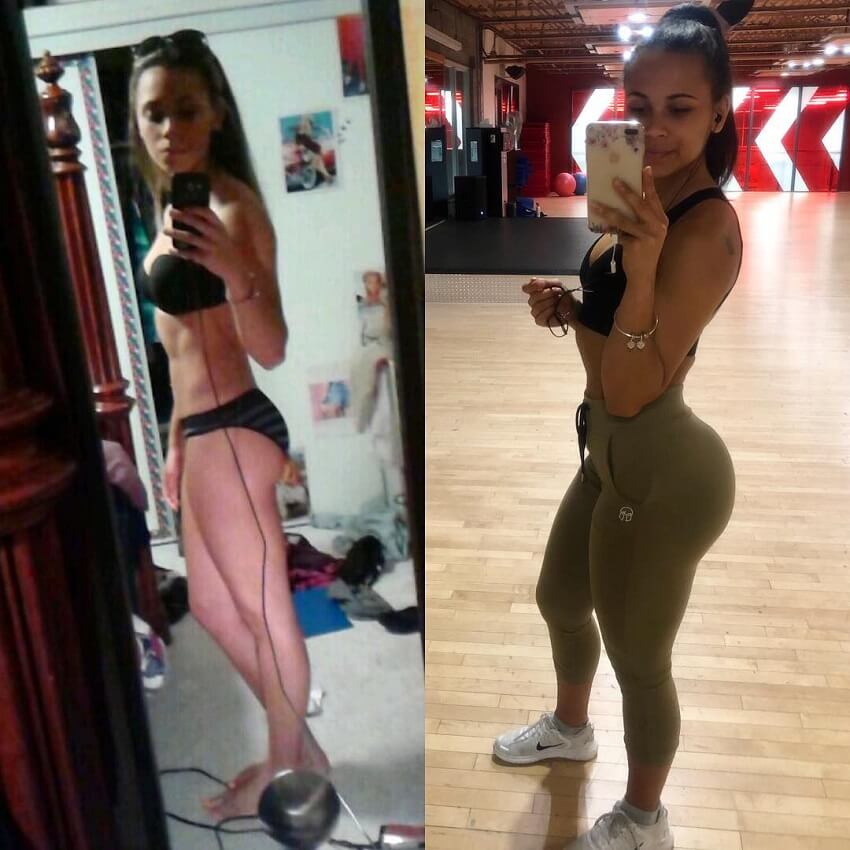 Nutrition
Plants and Meat
Kali follows mostly a plant-based diet with lots of fruits and vegetables with every meal. She'll eat meat and fish here and there to replenish her B vitamins and protein which keeps her muscles firm and strong.
As for supplements, Kali prefers natural food over anything else. Therefore, she'll always make her own smoothies containing whole food ingredients such as beets, oats, blueberries, and almonds.
In terms of dairy, Kali avoids it most of the time. Most of the dairy can cause inflammation in her body, however, she'll sometimes eat grass-fed butter which contains anti-inflammatory omega-3 fatty acids.
---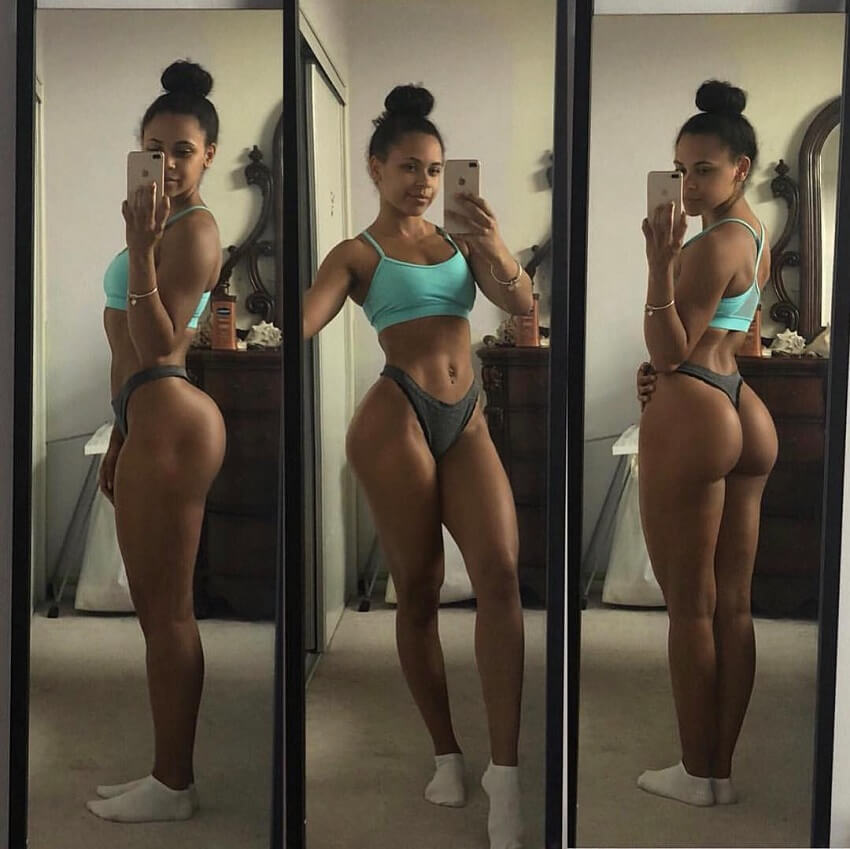 ---
Cheat Meals
Kali doesn't like the term 'cheat meals' because it implies that she's done something wrong. Instead, she calls it a 'reward day'. A day where she gives herself the freedom to eat her favorite foods and enjoy the fruits of her labor. In Kali's own words:
"I love rewarding myself for my hard work. For me, "cheat" days are negative. I call cheat days reward days. Why? Fitness and working on your health are like a personal development job. You take time off work right? Yes, exactly. So the same concept applies while you're working on your body; you can and should have days where you kick back relax and enjoy the body you work so hard on.
Rewarding yourself shouldn't ruin your self-esteem or make you feel as if you're "failing" or "cheating". If you let your mind go there you're going to always end up in a state of self-conflict- "am I good enough to reach my goals if I can't even keep my diet in check"? This can lead to you giving up on your goals and going down a self-destructive path instead of accepting that you're not perfect." – Kali Natesa
---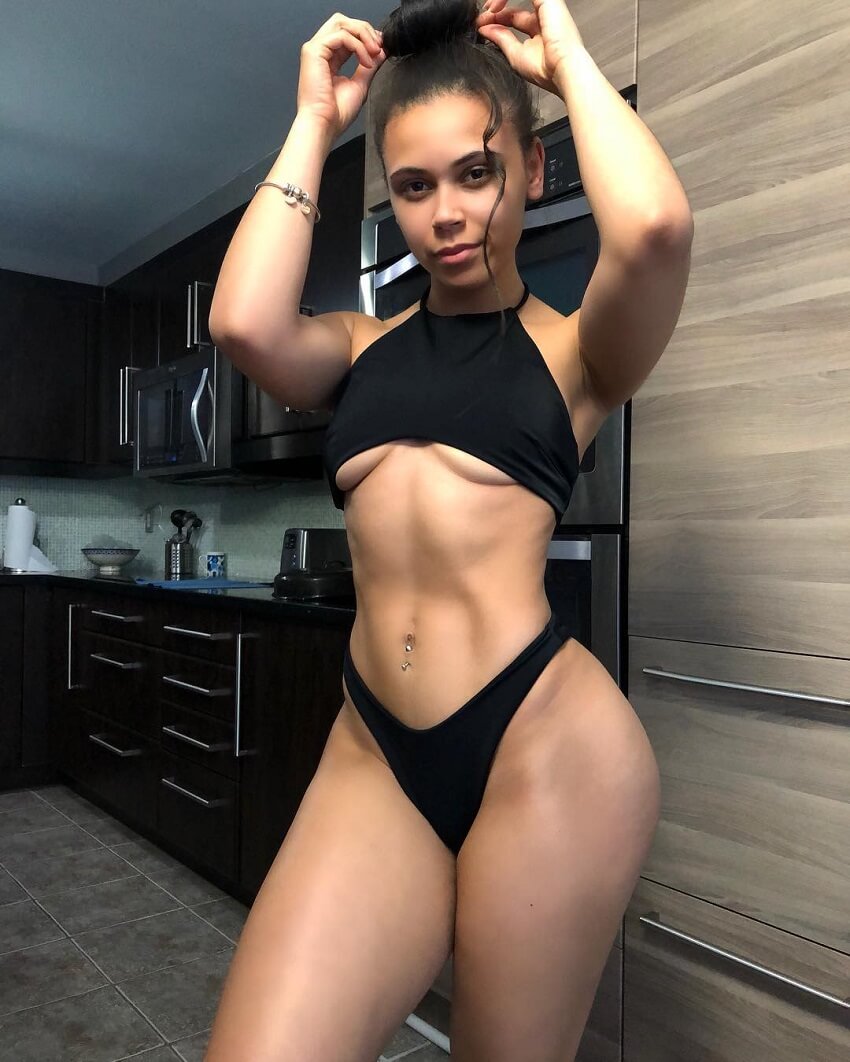 ---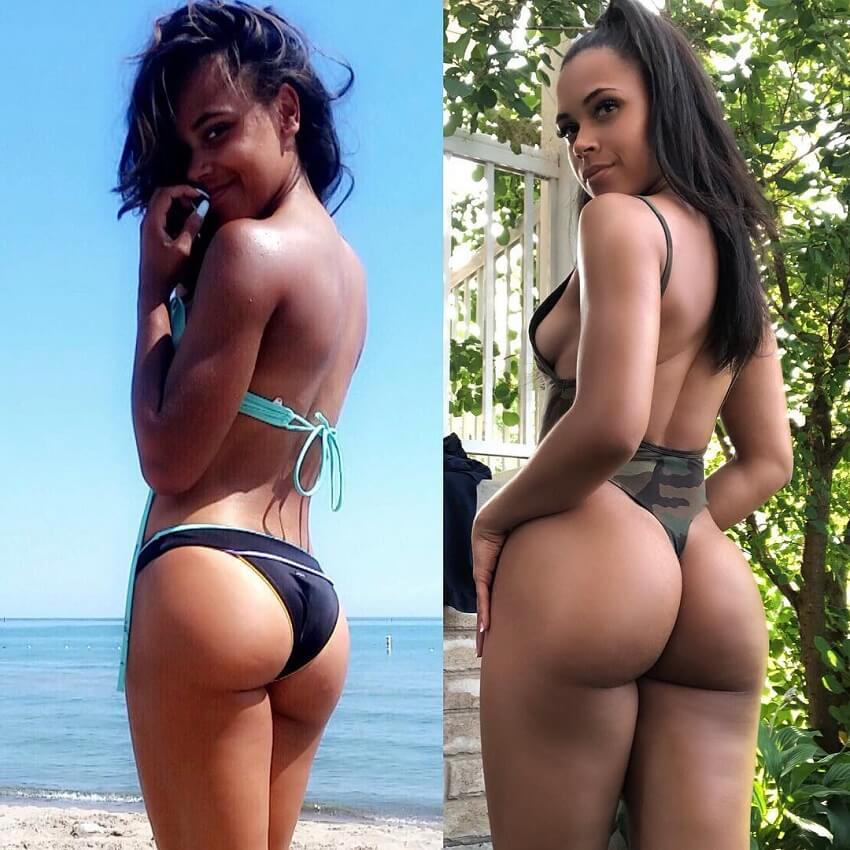 What we can learn from Kali Natesa
Something to learn from Kali Natesa and her story, is that you can transform your body with a smart fitness plan.
If you have envisioned how you want your physique to look like, then all that it's left is to create a plan and execute on it.
If you are in need of inspiration, who better to look up to then Kali Natesa. Her story and awesome pictures might just be the 'push' you need to get started with your own transformation.