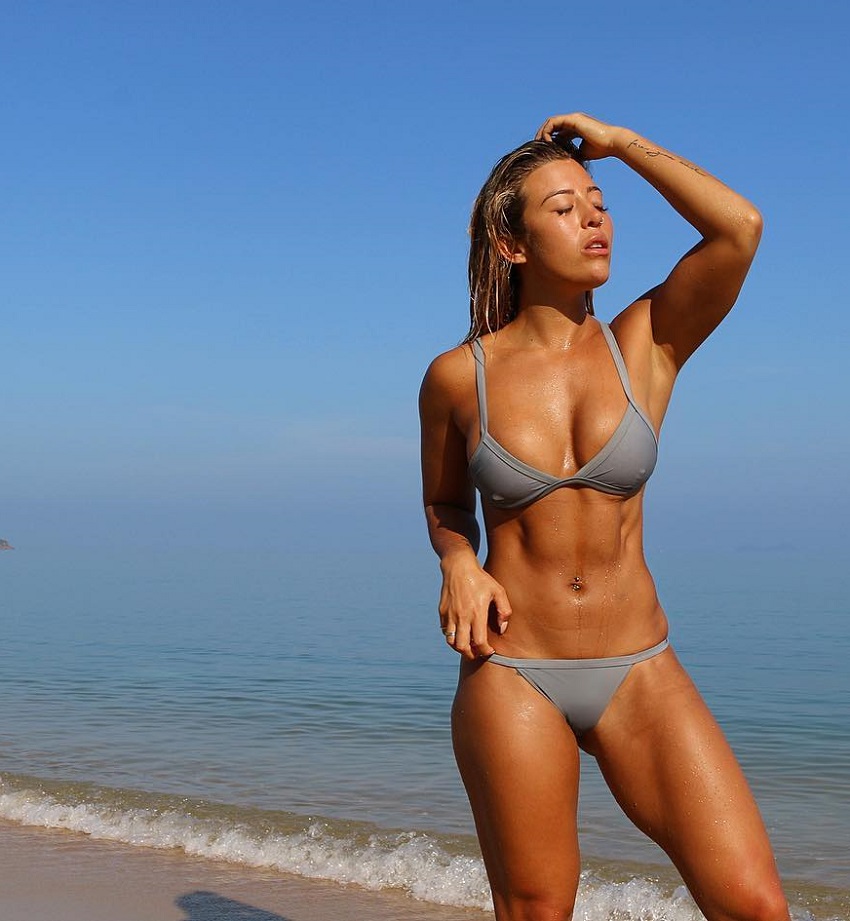 Kali Burns
Kali Burns is an Australian personal trainer and fitness model. She's become popular for her awesome figure, and also, her approach to fitness – featuring balanced training and dieting protocols.
However, Kali didn't always plan on becoming a fitness influencer. Growing up, she was interested in swimming, surfing, and dance. As she grew older, Kali narrowed her choice down to only practice dance.
Throughout the years, Kali's dance skills improved, and so did her physique from the constant physical activity. Enthralled by her progress, Kali soon discovered her passion for fitness and began to train in the gym.
Eventually, Kali became so passionate about fitness and weightlifting that she decided to make it her career. After years of commitment and dedication, she made her goal a reality – becoming a fitness icon in Australia, and beyond.
---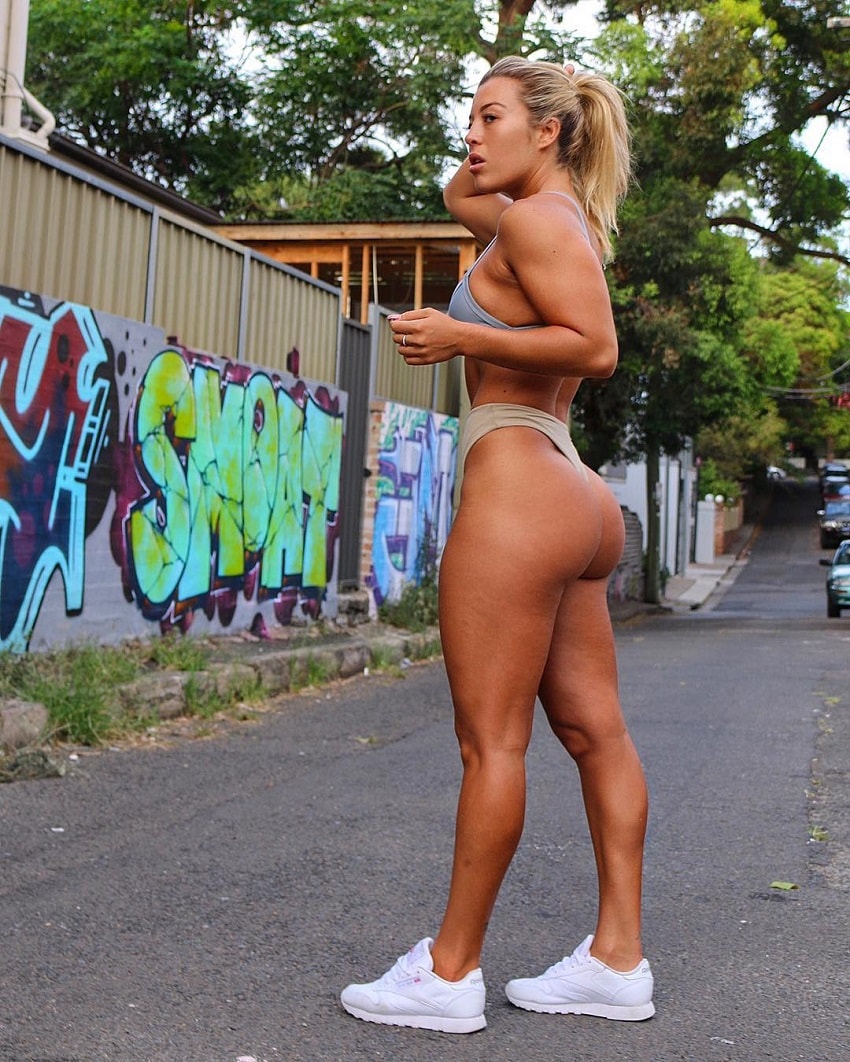 Athlete Statistics
Full Name: Kali Burns
Age
Date of Birth
Nationality
27
October 3, 1996
Australian
| | |
| --- | --- |
| Age | 27 |
| Date of Birth | October 3, 1996 |
| Nationality | Australian |
---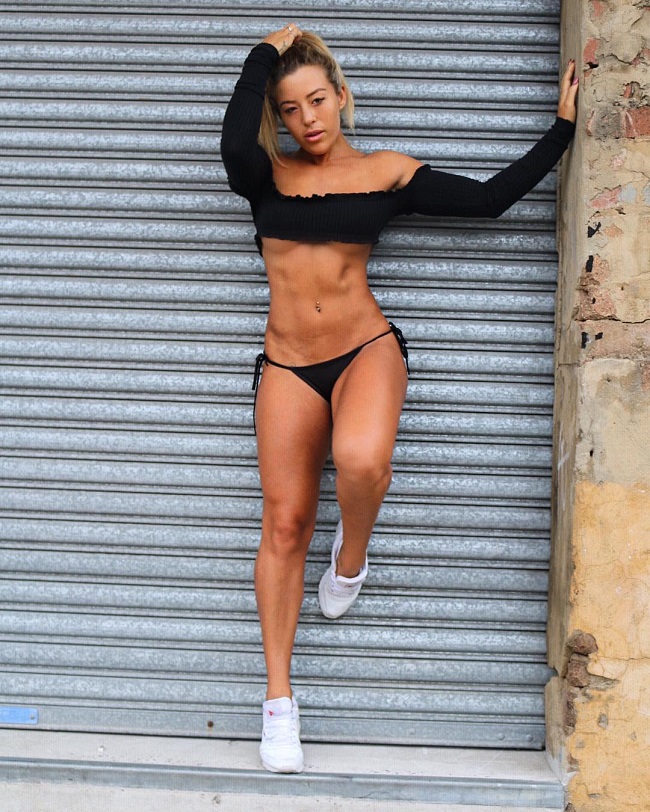 Accomplishments
Dancer
Personal Trainer
Fitness Model
---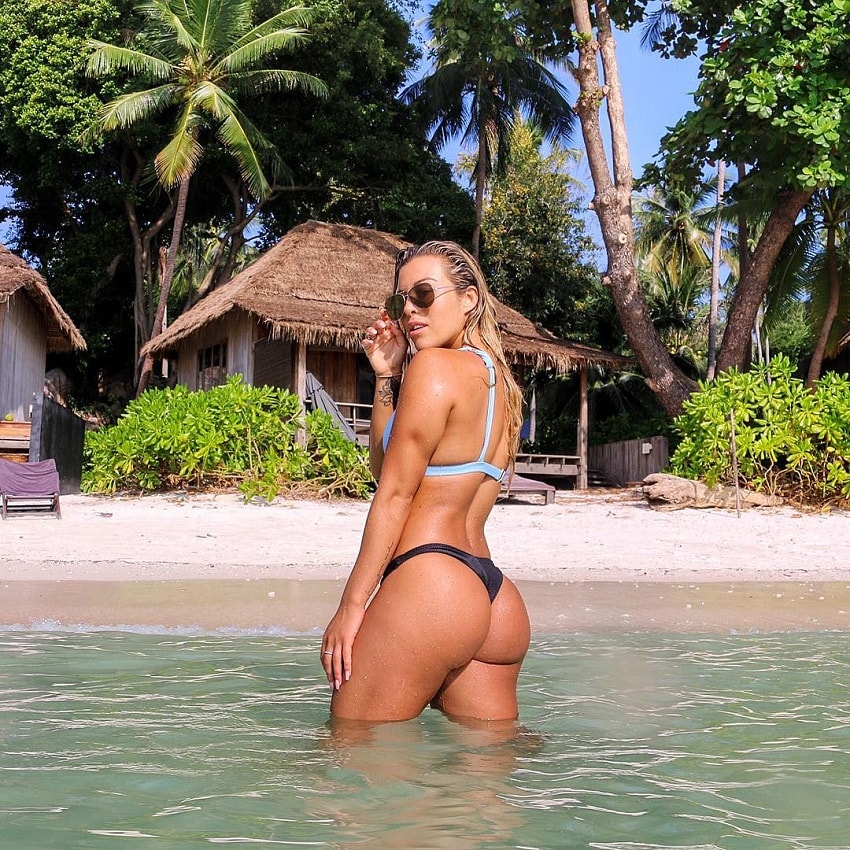 Biography
Dance and Swimming
Growing up near a beach, Kali enjoyed swimming and playing in the sea as a child. Seeing this, her parents encouraged her to take part in group swimming activities.
As she grew older, Kali's love for the sea and swimming grew stronger, which later led her to pursue a surf lifesaving license.
She also started taking dance classes at the age of five, saying; "I was also put into dancing at the age of 5, although I was young I realized that this it was what I wanted to do with my life."
Eventually, Kali had to choose between surfing and dancing as her main hobby. She ultimately chose dance.
Building a Fit Body
Over the years, Kali became an outstanding dancer. But this wasn't the only thing she became known for – she also boasted a fit and lean physique, due to her constant physical activity.
Because of this, Kali became inspired to start training in the gym, in addition to taking her dance classes.
In just a few months of training, Kali's body became even fitter. What started as a side hobby, soon became Kali's main passion in life.
---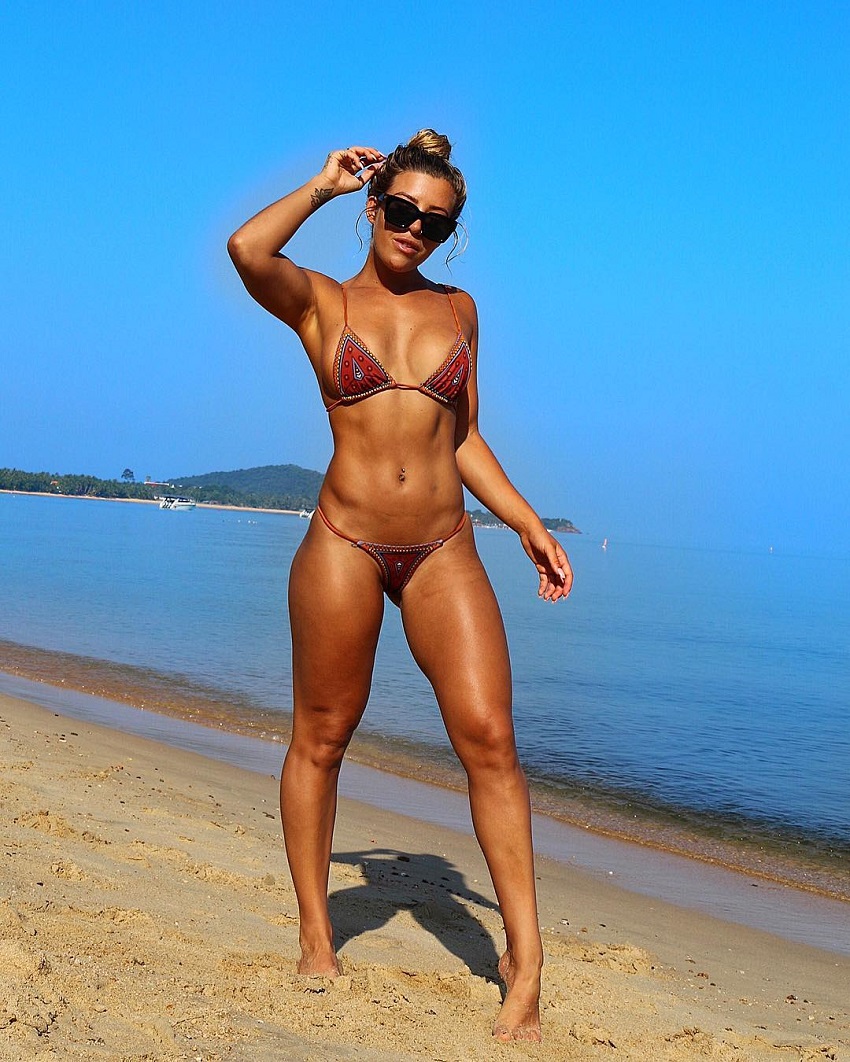 ---
A New Career
As Kali's progress in the gym improved, so did her enthusiasm for fitness.
Eventually, Kali decided to leave dance behind and turn all of her focus on building a career in fitness.
This is where a thought of becoming a personal trainer first 'popped' into Kali's mind.
Becoming a Fitness Persona
What started as humble beginnings with fitness and gym classes, soon turned into a full-time career for Kali.
Through months of dedication and hard work, she built a name for herself in the fitness industry as a training coach.
She also became popular on the internet, after building up her reputation through social media.
With her growing influence, there's much more to see and hear from Kali – she'll be sure to keep inspiring her fans for years to come.
---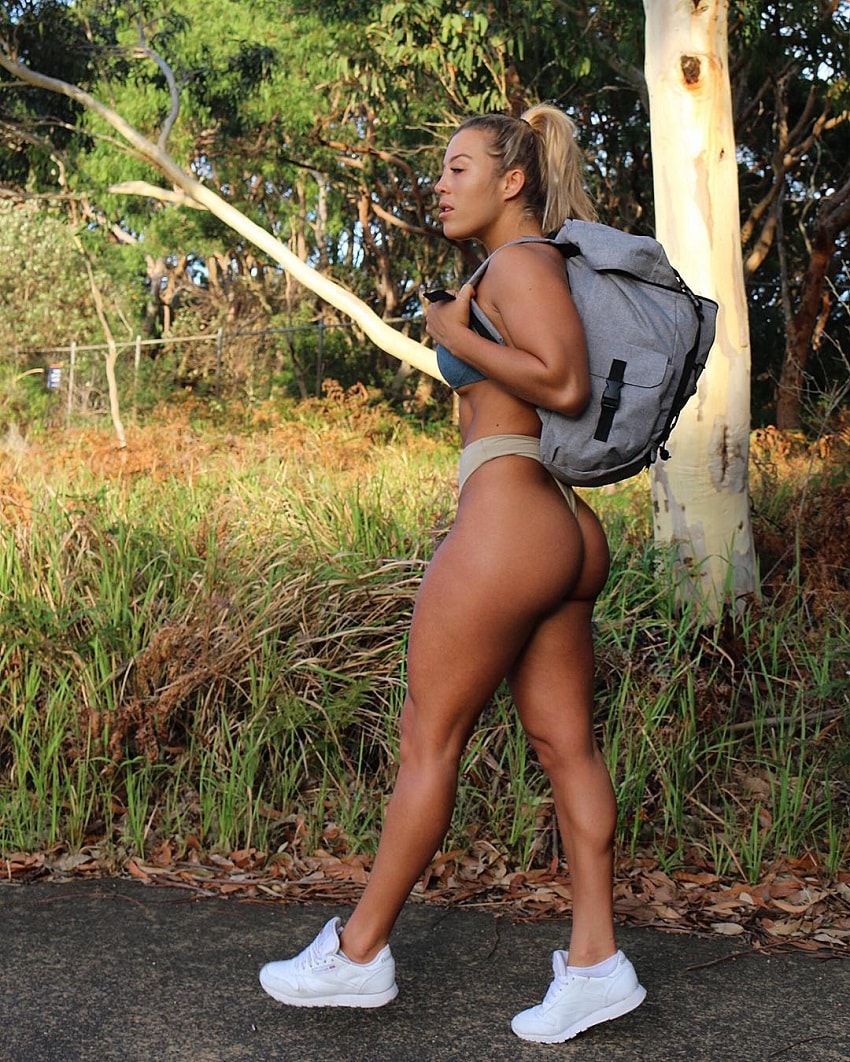 Training
Kali Burns trains six days per week. Sometimes, she'll train twice per day – doing cardio and strength training.
Three to four of Kali's weekly workouts are leg sessions. The first two leg sessions of the week are focused on heavy weights and low repetitions, while the other two are high-rep based.
"I train because it's a passion and a love of mine, and it makes me feel good. Personally, I have nothing against competing but I feel like I wouldn't suit the sport. I don't want to stand up and be judged on how I look, I would rather go off of how I'm feeling personally, as that's how I feel what's most important." – Kali Burns
---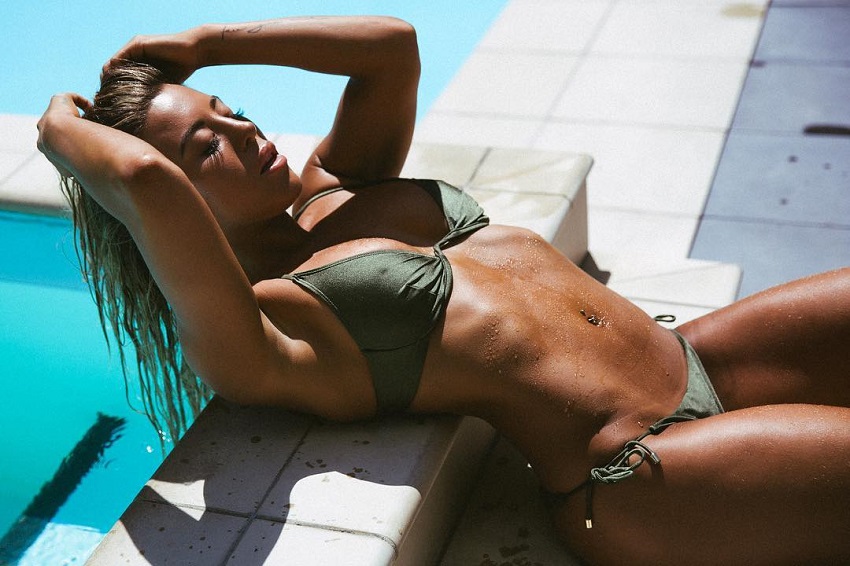 Nutrition
Daily Diet
Kali likes eating a nourishing and balanced diet, consisting of lots of wholesome foods. In Kali's own words; "I eat the way I eat because I know I am nourishing my body with the right foods, which provides me with the energy to last throughout my long days. It is also so yummy!"
Her typical daily diet looks something like this;
Breakfast – Porridge with fresh fruit or a smoothie consisting of fruit, nuts and seeds, and almond milk.
Lunch – Salad sandwich consisting of baby spinach and a variety of vegetables.
Dinner – Seafood or lean chicken meat with vegetables.
Snacks – Almonds, pumpkin seeds, feta cheese salad, etc.
---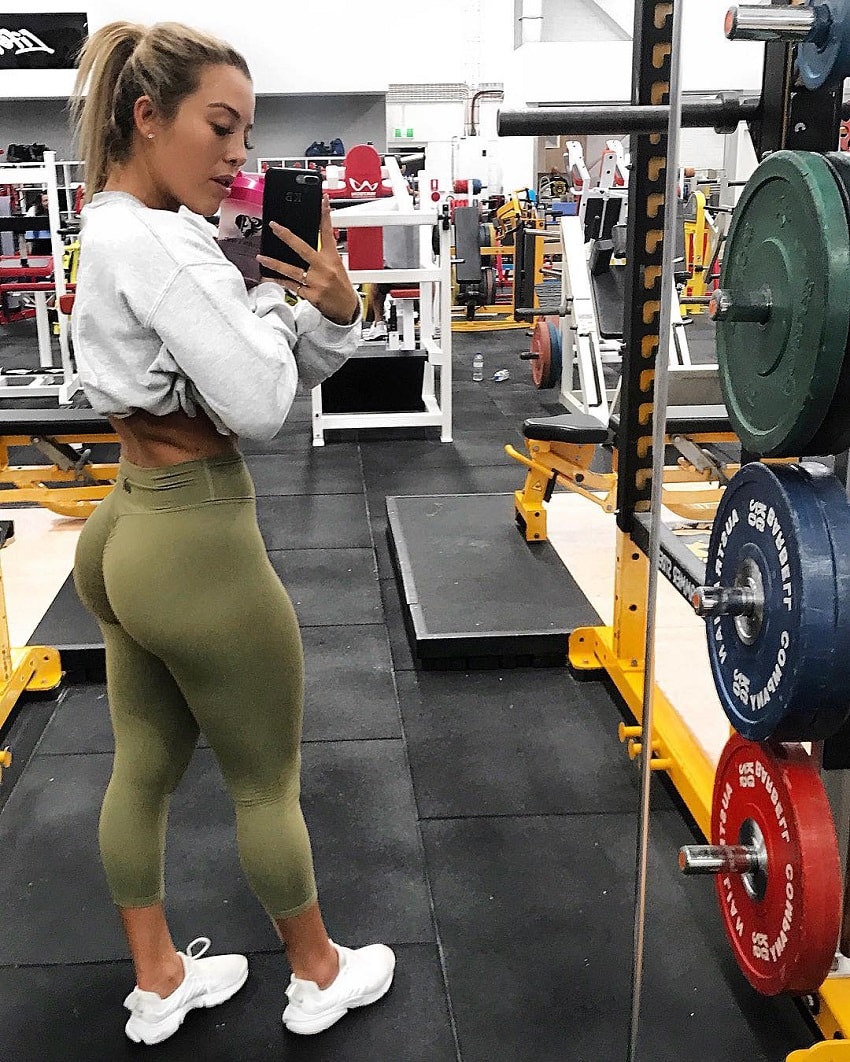 ---
Kali Burns' Top Foods
Here are Kali's staple foods and drinks;
• Coconut water
• Blueberries/ Strawberries/kiwi fruit/ bananas
• Watermelon/honeydew/rockmelon
• Lean Meat
• Spinach, lettuce, bok choy
• Soy milk, almond milk
• Walnuts/Brazil nuts/Almonds
• Pumpkin/Corn/Carrots/Mushrooms/Asparagus
• Whole wheat pasta
• Quinoa
---
Idols and Influences
Kali's Inspirations
Kali finds inspiration in motivating others to become the strongest version of themselves. She also finds inspiration in "the little things" in life, saying; "I find inspiration from the simple, beautiful things in life.
That can be a person who happens to say or do something throughout my day, or even lyrics to a song that has deep meaning. I even find it in beautiful scenery, as it makes me realize what a wonderful world we live in and to make the most of every day." – Kali Burns
---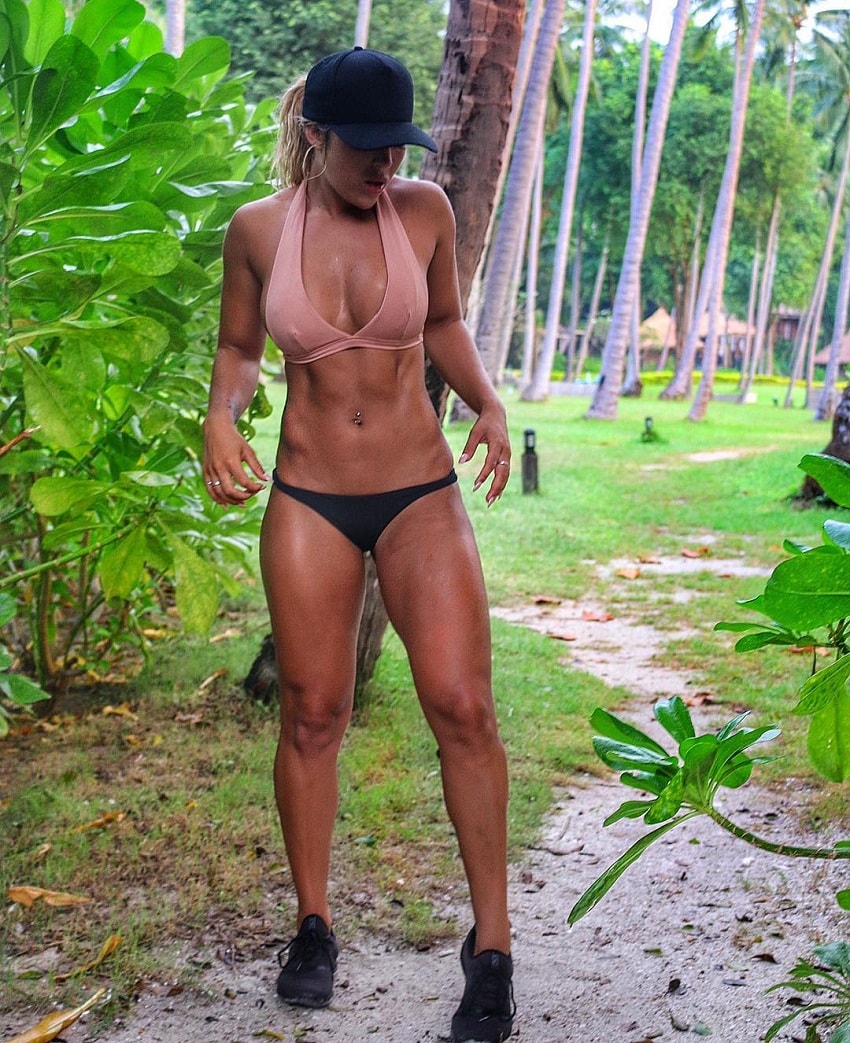 What we can learn from Kali Burns
Kali Burns has shown a strong dedication and commitment to her fitness journey. Through hard work and patience, she's sculpted a strong, ripped, and healthy physique. She keeps on achieving new progress on her fitness path, year after year.
If nothing else, Kali has shown us the importance of sticking to your goals. Don't give up, keep overcoming challenges, and remember why you started. With a similar mindset as Kali, you too can manifest your goals into a reality.