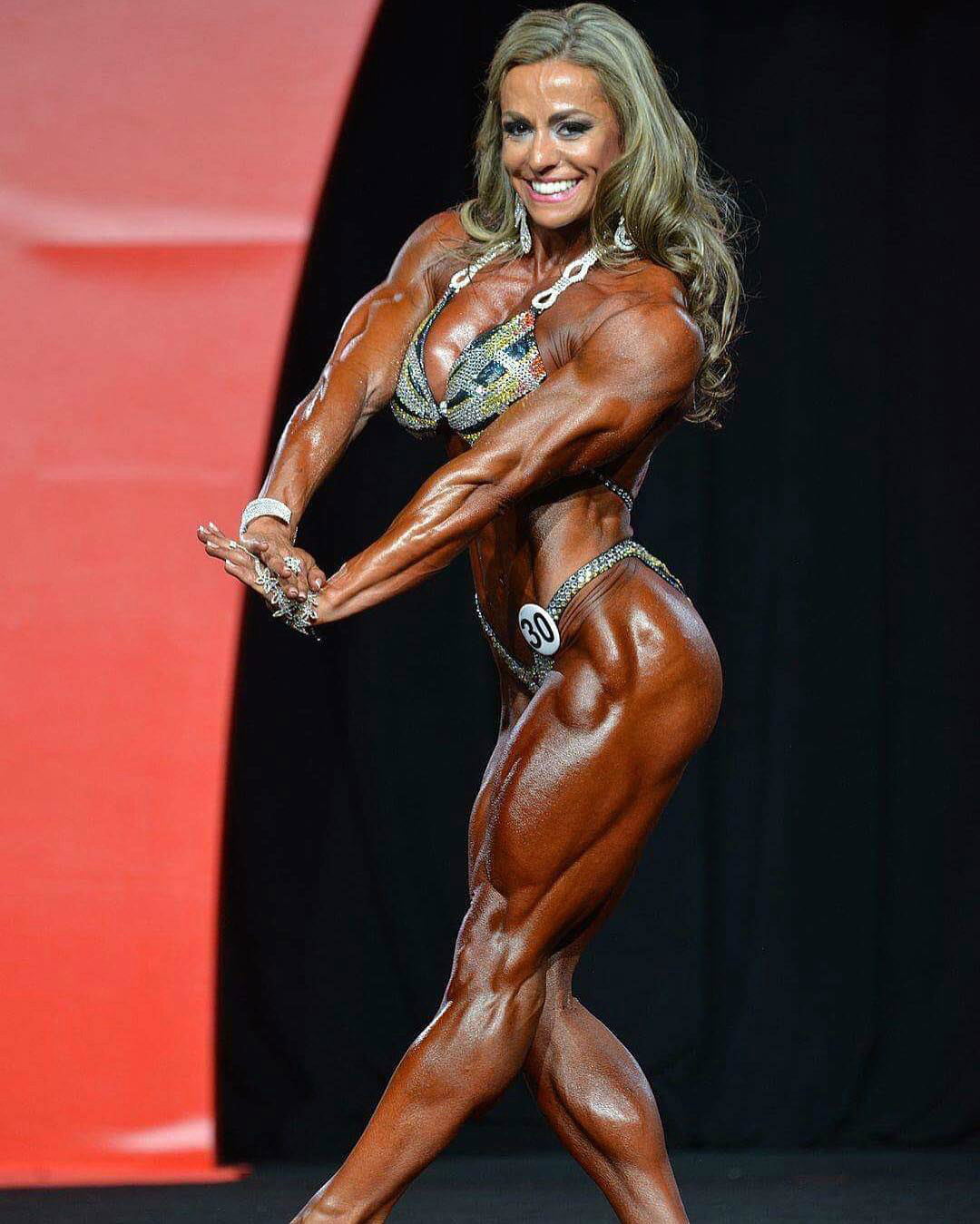 Juliana Malacarne
IFBB Physique Competitor
Originally from Brazil, Juliana Malacarne first started experimenting with weights when she was 20, in the hope to get a toned and strong body.
It didn't take her long to realize that fitness was her passion. After countless of hours training and dieting, Juliana started to compete, quickly rising to the top by winning shows such as Ms. Olympia and Arnold Classic.
Thanks to her achievements, Malacarne gained an army of followers who she motivates to change their own bodies and lifestyles, and this is her story:
---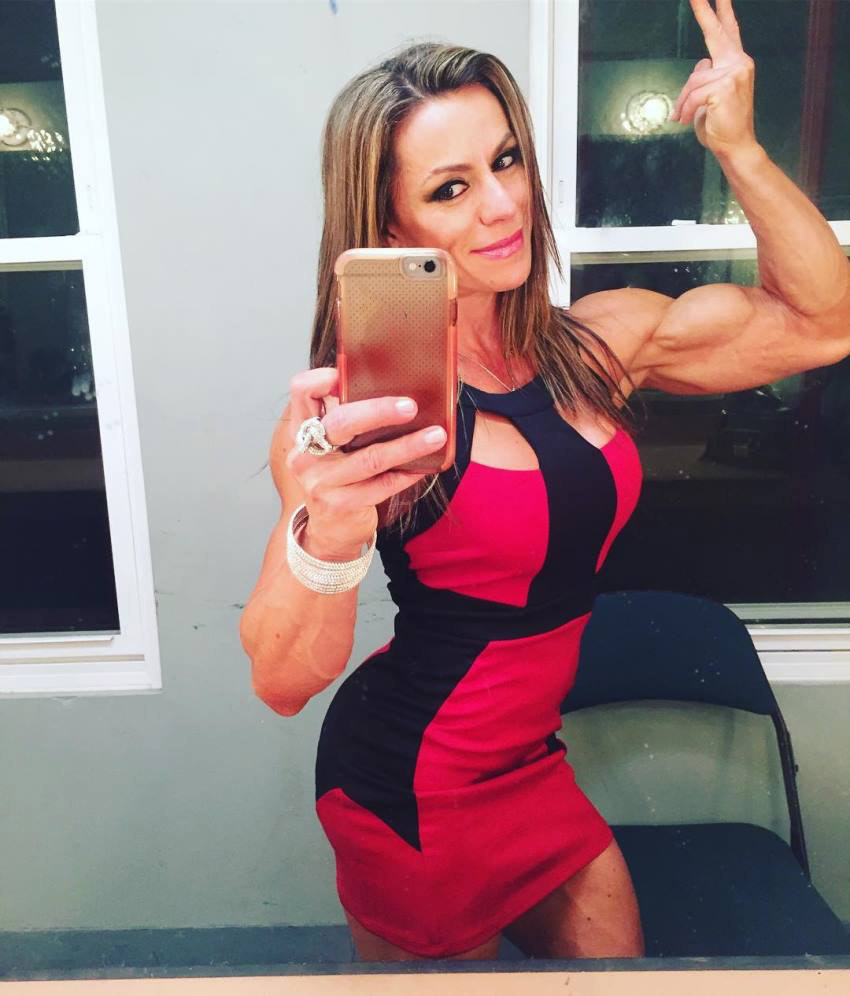 "Sometimes you just need to take a moment to contemplate your inner peace! "
Athlete Statistics
Full Name: Juliana Malacarne
Weight
Height
Hips
Waist
115 - 125lbs (52.2 - 56.7kg)
5'2" (157.5cm)
38''
28''
Year of Birth
Nationality
Profession
1974
Brazilian
IFBB Physique Competitor
Era
2000, 2010
| | |
| --- | --- |
| Weight | 115 - 125lbs (52.2 - 56.7kg) |
| Height | 5'2" (157.5cm) |
| Hips | 38'' |
| Waist | 28'' |
| Year of Birth | 1974 |
| Nationality | Brazilian |
| Profession | IFBB Physique Competitor |
| Era | 2000, 2010 |
---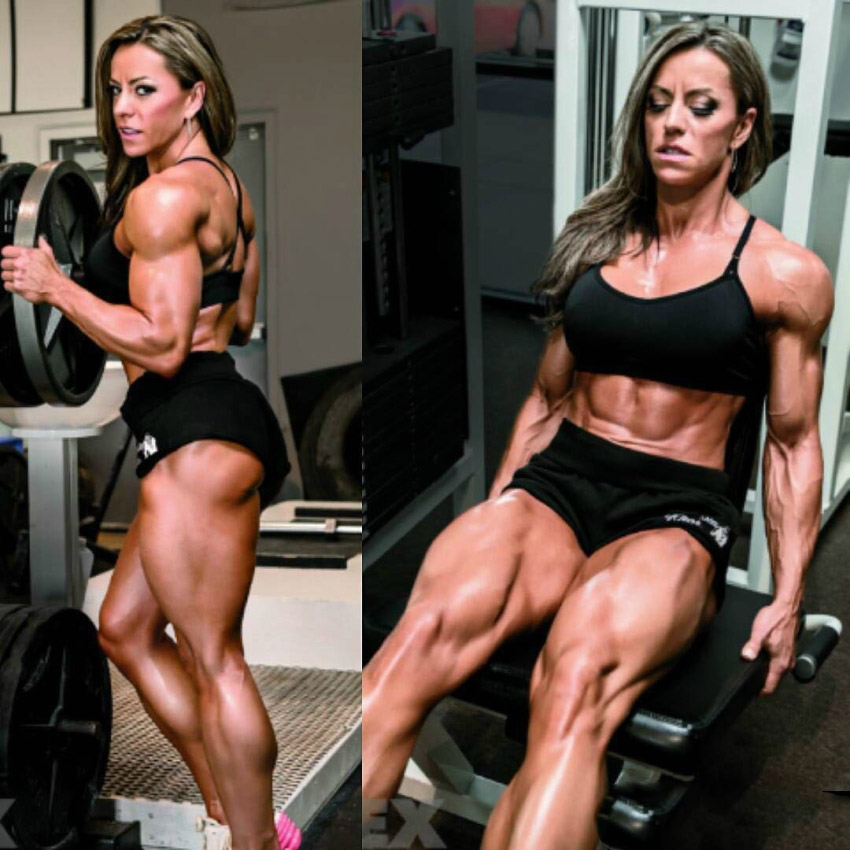 "Never fear , standing out, being bold, being you and being phenomenal!"
Accomplishments
Competitions
2015 IFBB Olympia Weekend, 1st
2015 IFBB Arnold Sports Festival, 1st
2014 IFBB Olympia Weekend, 1st
2014 IFBB New York Pro, 1st
2014 IFBB Europa Dallas, 1st
2013 IFBB Olympia Weekend, 7th
2013 IFBB New York Pro, 1st
2012 IFBB New York Pro, 1st
2010 IFBB New York Pro Figure, 16th
2009 IFBB New York Pro Figure, 10th
2009 IFBB Arnold Classic, 13th
2008 IFBB Atlantic City Pro, 13th
2008 IFBB Atlantic City Pro, 4th
2008 IFBB New York Pro Figure, 13th
2008 IFBB Arnold Classic Bodybuilding, Fitness And Figure Contest, 12th
2007 IFBB Colorado Pro/Am Classic Bodybuilding And Figure, NP
2007 IFBB California Pro Figure Championships, 13th
2007 IFBB Pittsburgh Pro Figure Championships, NP
2006 IFBB Europa Super Show, NP
---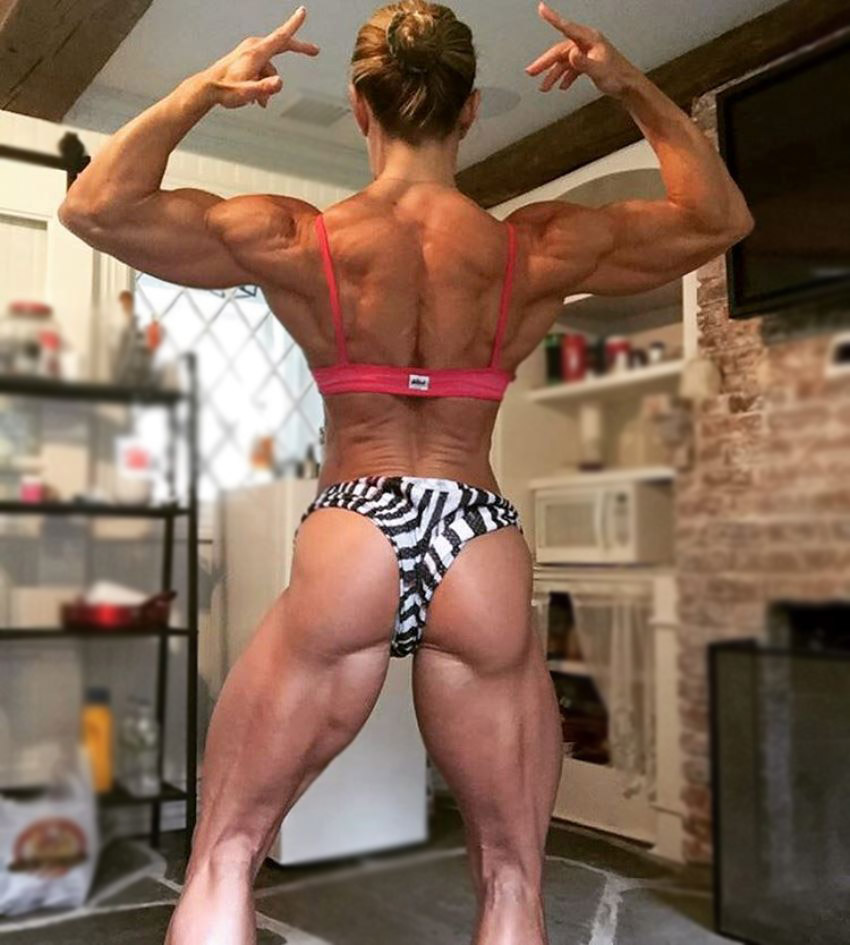 "Know your worth , the day you settle for less, it's the day you are getting less."
Biography
Early Life
Growing up in Americana, Sao Paulo, Juliana Malacarne showed interest in bodybuilding since her early school days.
She would always watch action movies, which featured stars such as Arnold Schwarzenegger, and was amazed by their muscular physiques.
However, it wasn't until Juliana saw a Monica Brant movie that she realized women could also look muscular, strong, and healthy, just like men.
At fist, she didn't consider it as something she would do for a living, as she was still very young at the time, and her knowledge of bodybuilding was limited.
Gym Discovery
Several years later, when she was 20, Juliana started becoming unsatisfied with the way her body looked and decided to change that by joining a gym.
She said it started by wanting to improve her physical appearance and impress others, but soon after starting, she found herself training almost every day of the week.
Juliana continued training with more intensity and discipline each day, which was noticed by one of her friends who persuaded her to think about competing.
A New Career
With several months of weightlifting experience under her belt, Malacarne started doing a fitness program so she could get in shape and start competing.
She later participated in several local and regional competitions, but didn't progress far due to college obligations, and had to take 2 years off from bodybuilding.
After 2 years, Juliana graduated with the degree in physical education and came back with more determination than ever.
---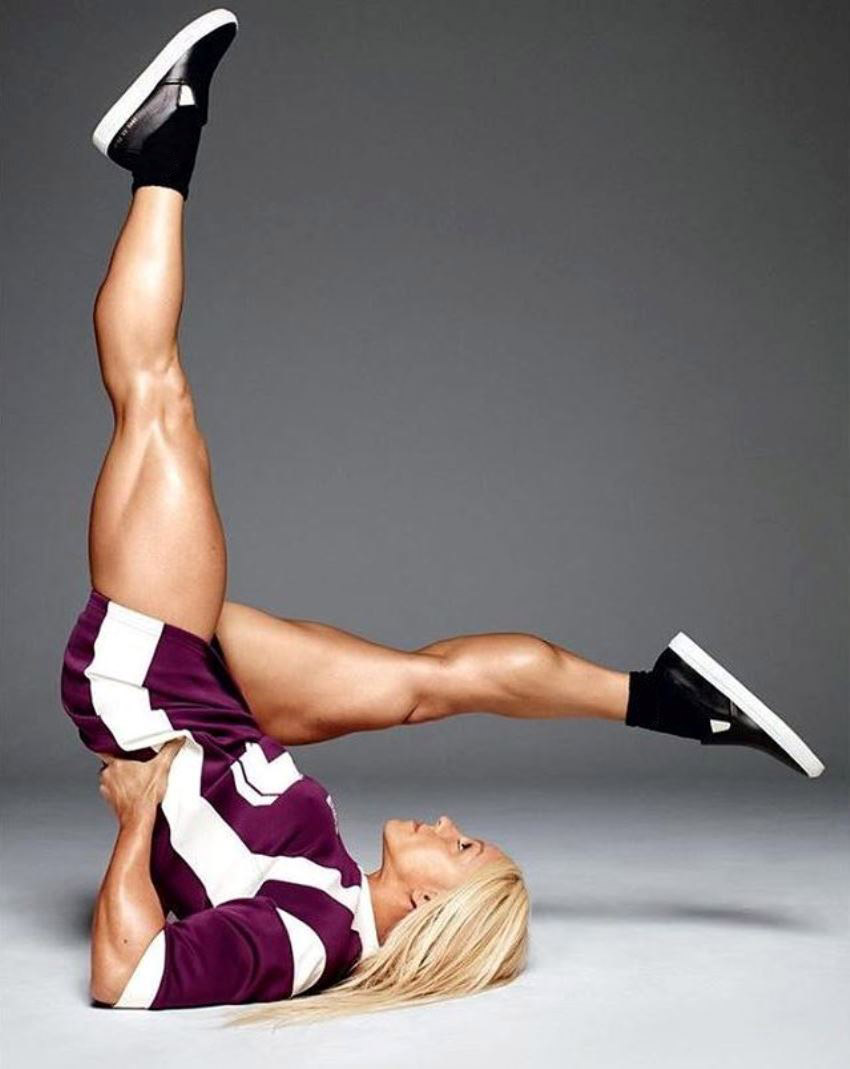 ---
Pro Card
After graduating, Juliana focused on becoming a professional competitor.
She started off by winning 3 bikini shows in a matter of 3 weeks and continued her series of impressive results with a trophy at the 2005 IFBB Amateur BodyFitness Championships, held in her hometown, Sao Paulo.
Juliana earned her Pro card with that win, and accomplished her dreams of becoming a professional bodybuilder.
Later Competitions
After getting a pro card, everything became easier for the aspiring physique competitor.
Her first professional debut came in 2006, at the IFBB Europa Super Show. During the 2006-2011 period, however, she was underperforming in many of the competitions, and it wasn't until 2012 that she showed her true potential.
She won the IFBB New York Pro that year, and continued with her rigorous training regimen, preparing for the ultimate dream – Ms. Olympia.
After almost one year of hard work and dedication, she stepped on the stage again, winning the same show from the previous year, and also placing 7th in Ms. Olympia, Women's Physique division, determined to win it the following year.
Ms. Olympia Champion
During 2014, Juliana managed to accomplish incredible results, winning all the shows she participated in that year.
She took home 1st place at the IFBB Europa Dallas and continued with winning the 2014 IFBB New York Pro. However, the best was yet to come as she started her preparations for the upcoming Ms. Olympia.
She finished 2014 with an amazing package that she brought to the Ms. Olympia – She won 1st place in Women's Physique division, overtaking the defending champion Dana Linn Bailey.
Malacarne was astonished by her own results but said she was still "hungry" for more. She continued dominating the sport by winning an additional Ms. Olympia title, along with the 1st place at the IFBB Arnold Sports Festival, cementing her place among the legends of bodybuilding.
---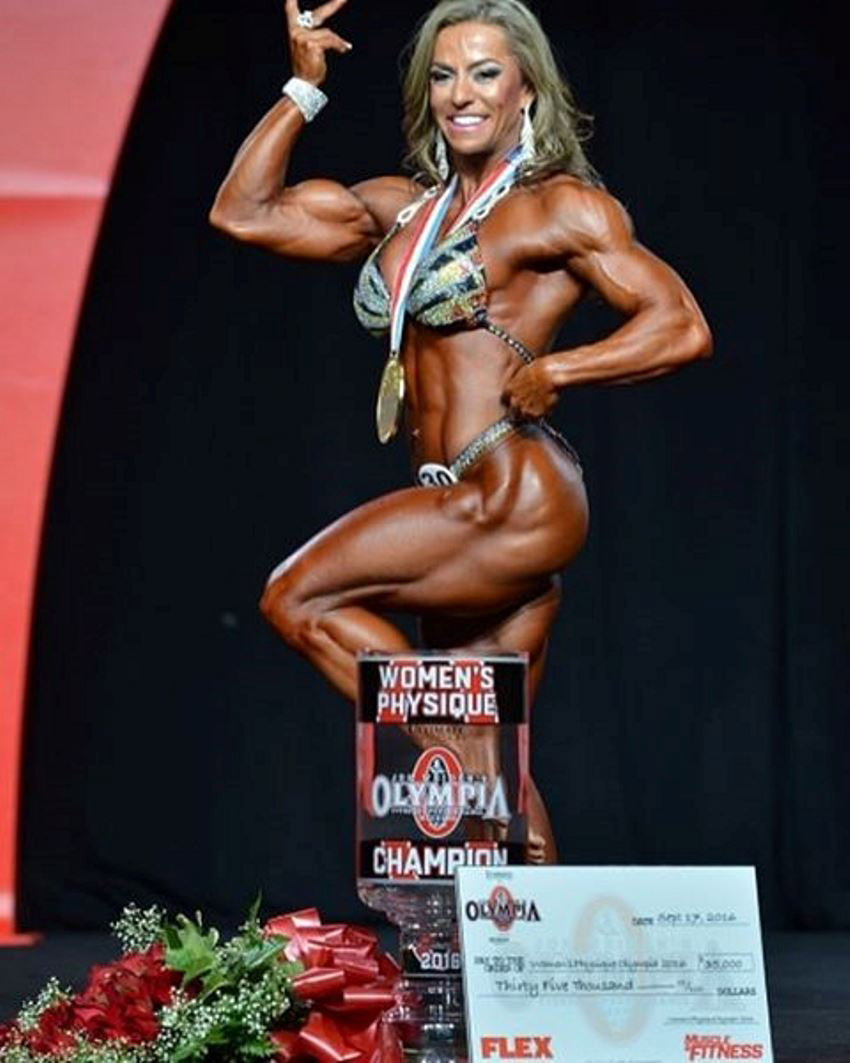 "Everyday is a good day when you are at peace with yourself!"
Training
Leg Training Philosophy
When it comes to training legs, Juliana claims that no exercise can match squats. She said; "The squat is the very best exercise for building your legs and butt. I wouldn't feel like I had a complete leg workout if I didn't squat." – Juliana Malacarne
She advises doing 8-12 repetitions in order to build muscle optimally while using a weight that is not too heavy, but also not too light either.
Workout Routine
Monday – Back
Tuesday- Shoulders
Wednesday – Quads
Thursday – Chest
Friday – Arms
Saturday – Hamstrings
Sunday – Rest
---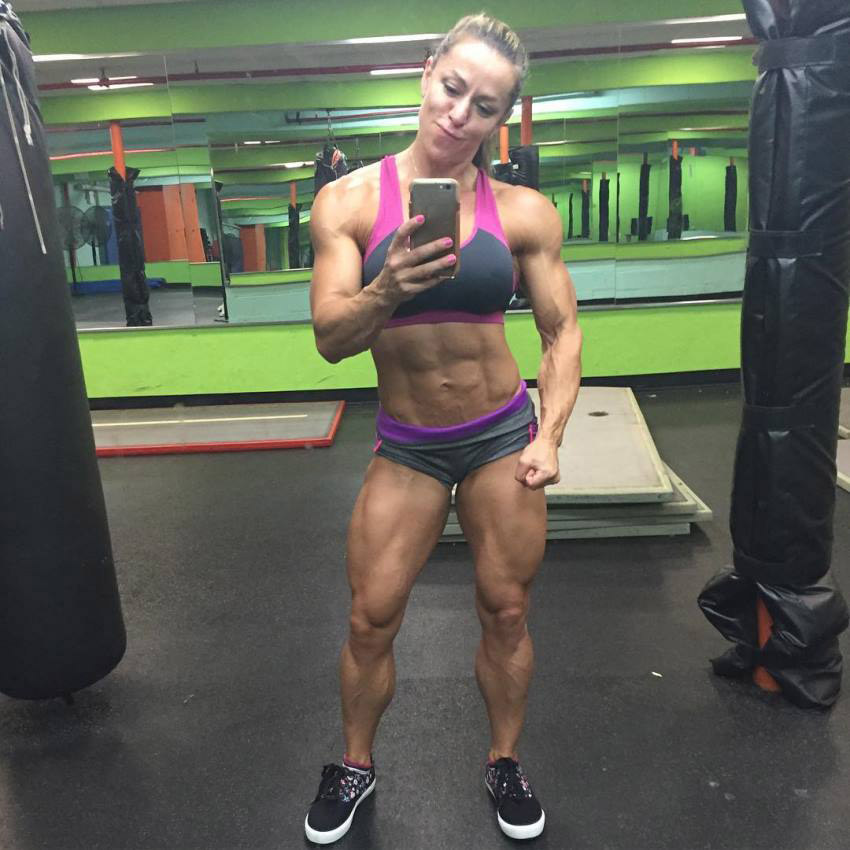 "Live life, be happy, feel free, play with it!"
Nutrition
Juliana's dieting philosophy is quite simple – she prefers eating high-calorie diet during the off-season while maintaining aerobic activities to keep a low body fat percentage.
She also occasionally allows herself a cheat meal, but mostly eats clean food, especially during preparation for competition.
Her daily diet regimen looks something like this;
2 slices whole wheat bread
50g of cottage cheese
5 strawberries
20g protein mix
100g of sweet potatoes
30g protein mix
100g brown rice
160g of chicken breast
Vegetables
0.5 cup of papaya
20g of maltodextrin
15g of whey protein
1g of BCAAs
5g of glutamine
30g of whey protein
15g of dextrose
20g of maltodextrin
2g of BCAAs
10g of glutamine
100g of sweet potatoes
160g of chicken breast
Vegetables
1 banana
50g of sweet potatoes
40g protein mix
50 brown rice
160g of chicken breast
Vegetables
Supplementation
Vitamin C
Vitamin E
Omega 3 fatty acids
Whey protein
BCAAs
Glutamine
Protein mix
Maltodextrin
Dextrose
---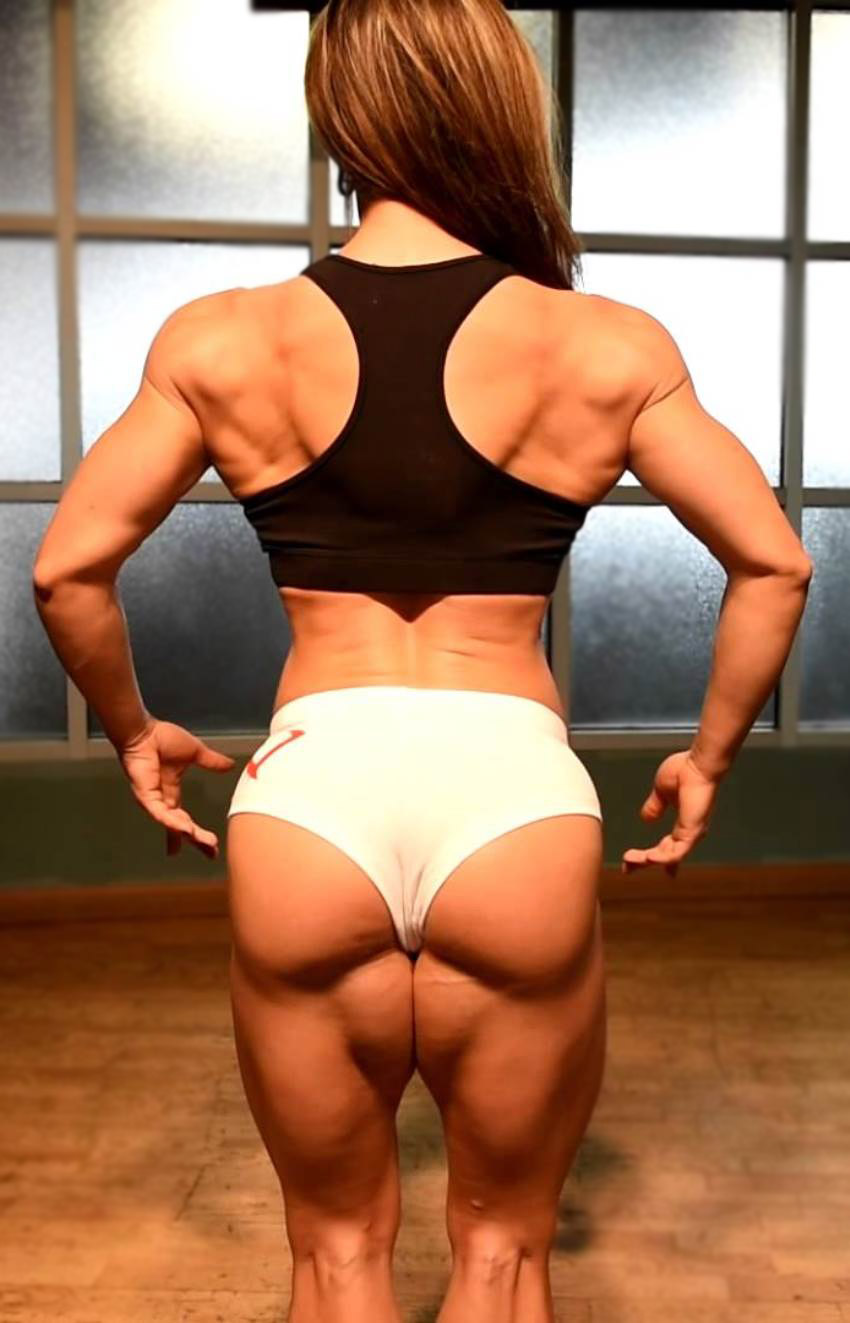 "Always remember to be happy cause you never know who is falling in love with your smile!"
Idols and Influences
Ever since she was a child, Juliana's main idols were Arnold Schwarzenegger and Monica Brant.
She said how at first it was Arnold who amazed her with his muscles, then later, she discovered Monica and realized women can look similar, which later gave her motivation to start competing.
---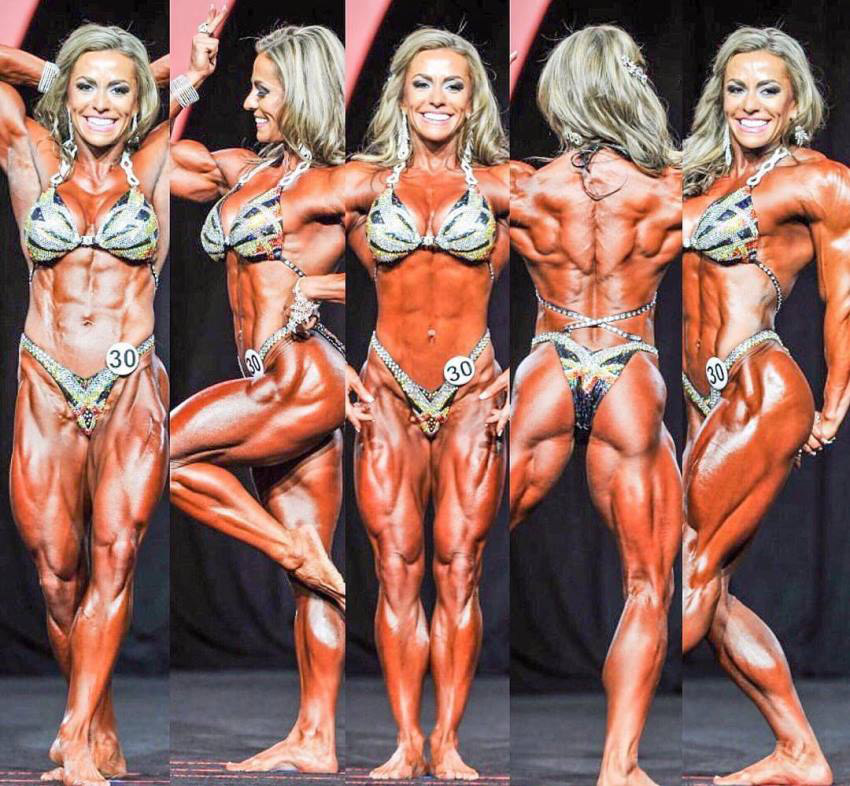 "Challenge adversity, overcome your limits = make yourself epic !!"
What we can learn from Juliana Malacarne
Just like many other successful bodybuilders, Juliana is a proof that everything is possible if you set your mind to it and never give up.
Keep doing what you love and eventually turn that passion into your lifestyle – that's one of the ways you could achieve your own greatness.