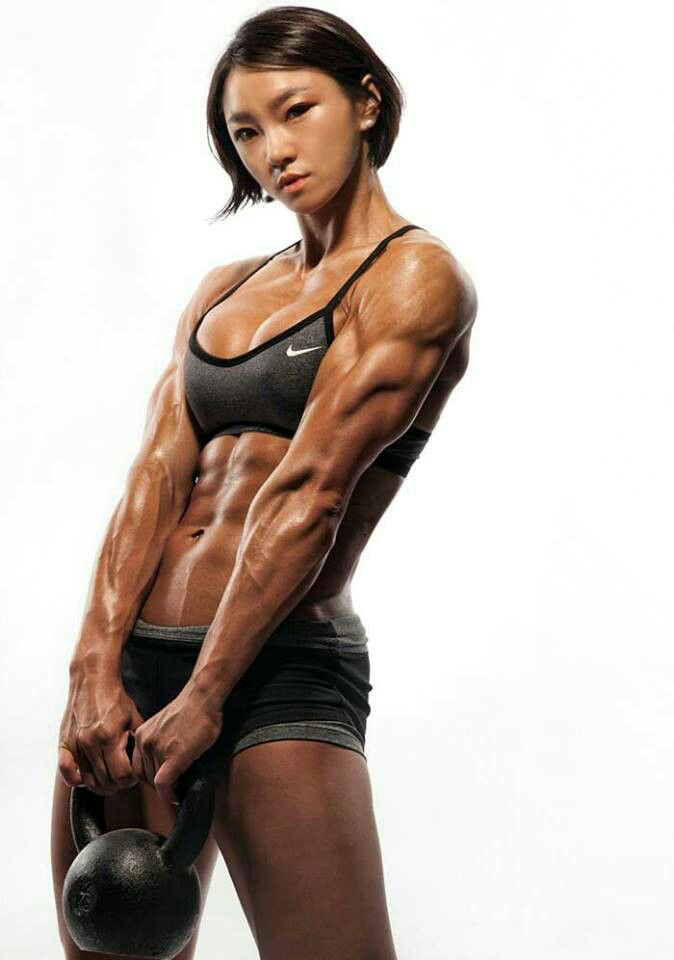 Ju Mi Kim
WBFF Pro Bodybuilder, Fitness Model
Ju Mi Kim is a WBFF Pro Athlete from South Korea, who's risen through the ranks in the professional bodybuilding scene, due to her fierce dedication to the sport.
She's worked hard year-after-year, improving not only her physique, but also her online reputation – gaining an army of followers.
With every coming year, Ju Mi Kim continues to develop her physique, bringing to the stage an improved version of herself.
After winning a Pro card, Ju Mi Kim knows her fitness journey has only just begun.
---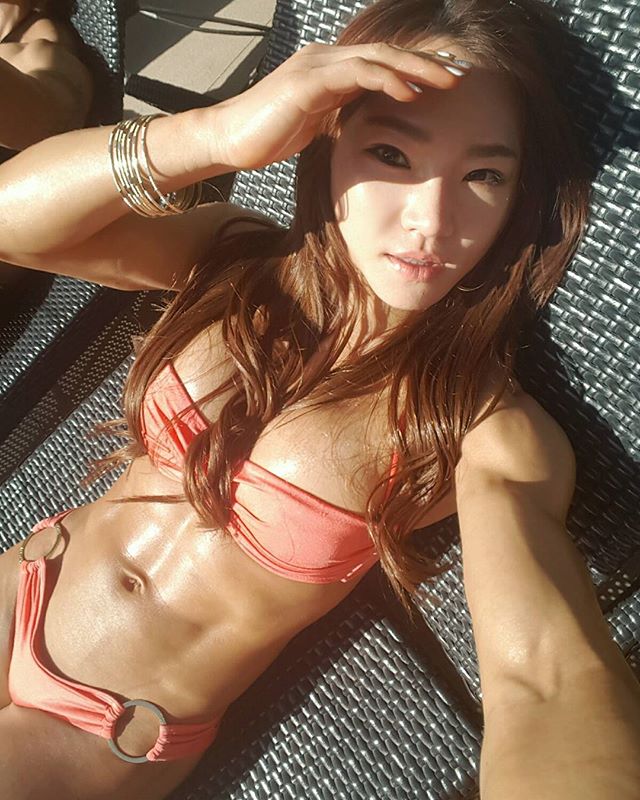 Athlete Statistics
Full Name: Ju Mi Kim
Nationality
Profession
Alias
Era
Korean
WBFF Pro Bodybuilder, Fitness Model
Ju Mi Kim
2010
| | |
| --- | --- |
| Nationality | Korean |
| Profession | WBFF Pro Bodybuilder, Fitness Model |
| Alias | Ju Mi Kim |
| Era | 2010 |
---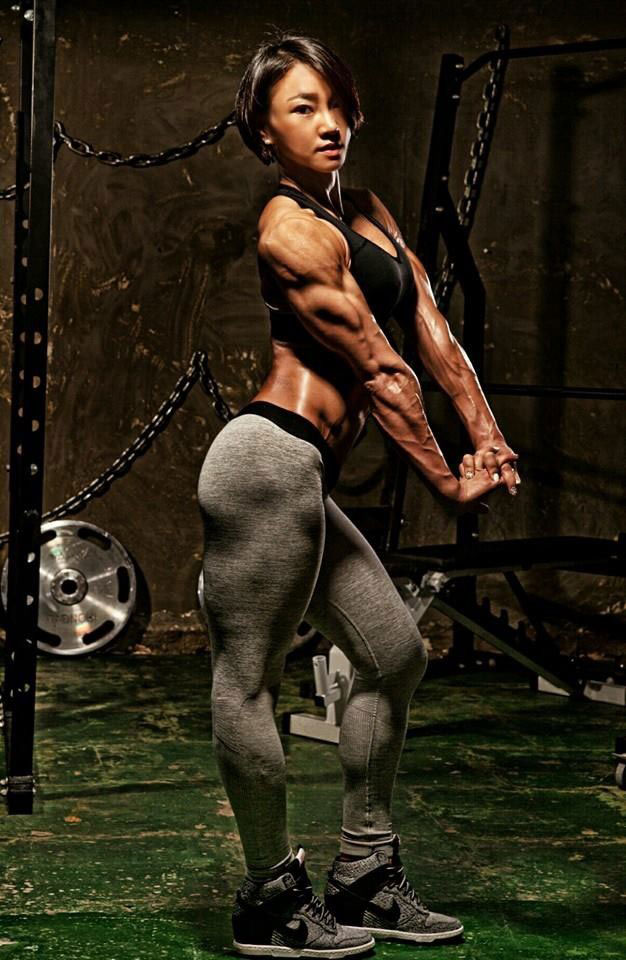 ---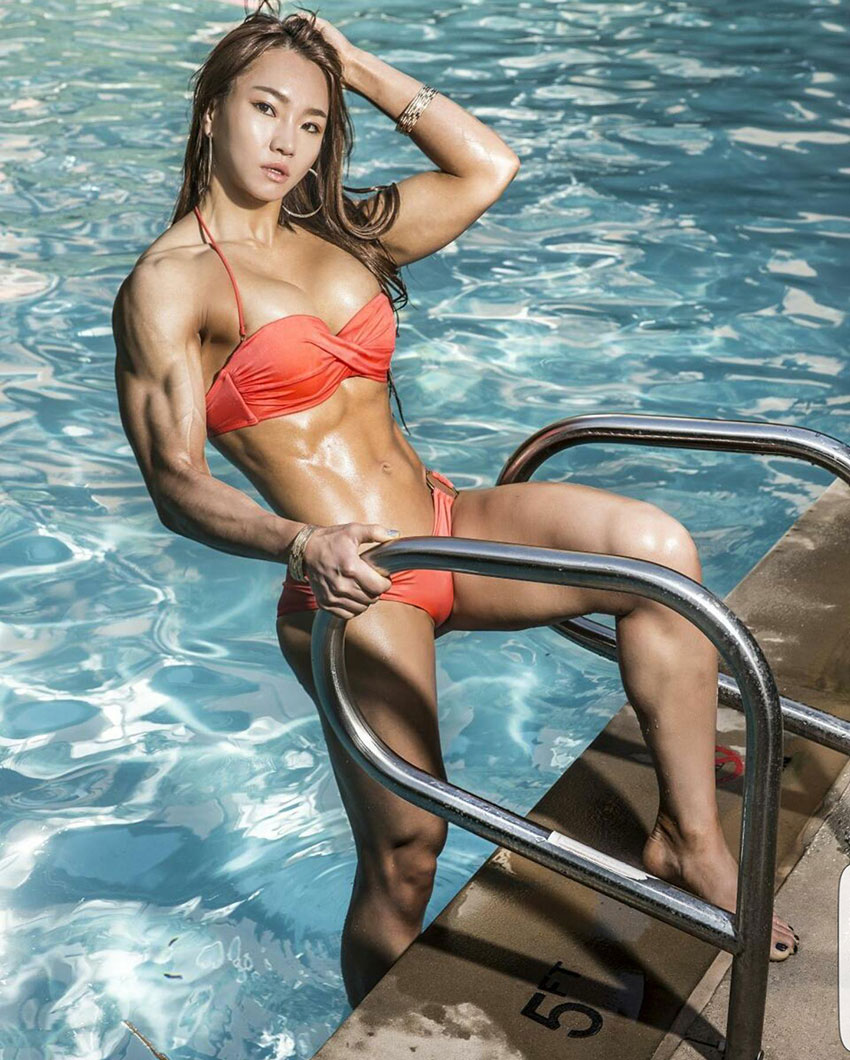 Accomplishments
Competitions
WBFF L.A Pro Fitness Competitor
---
---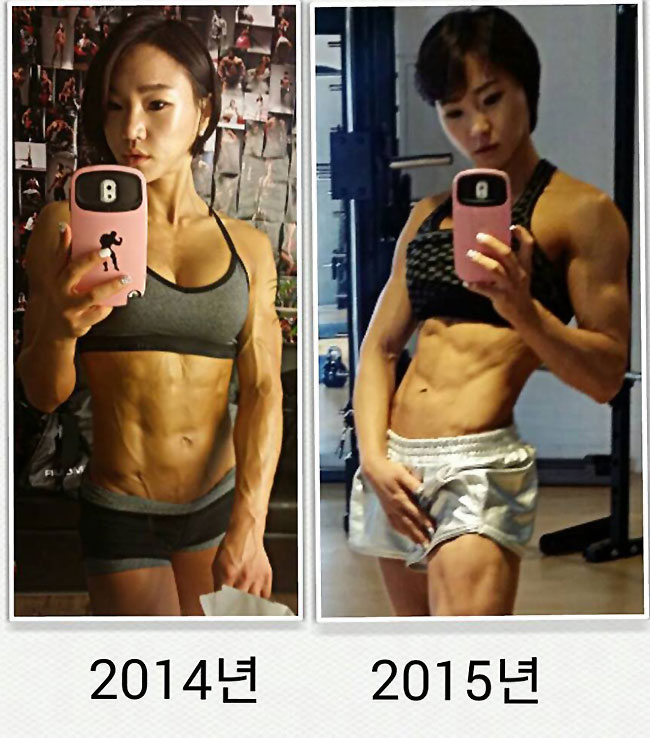 Chu mi Kim after one year of intense training.
---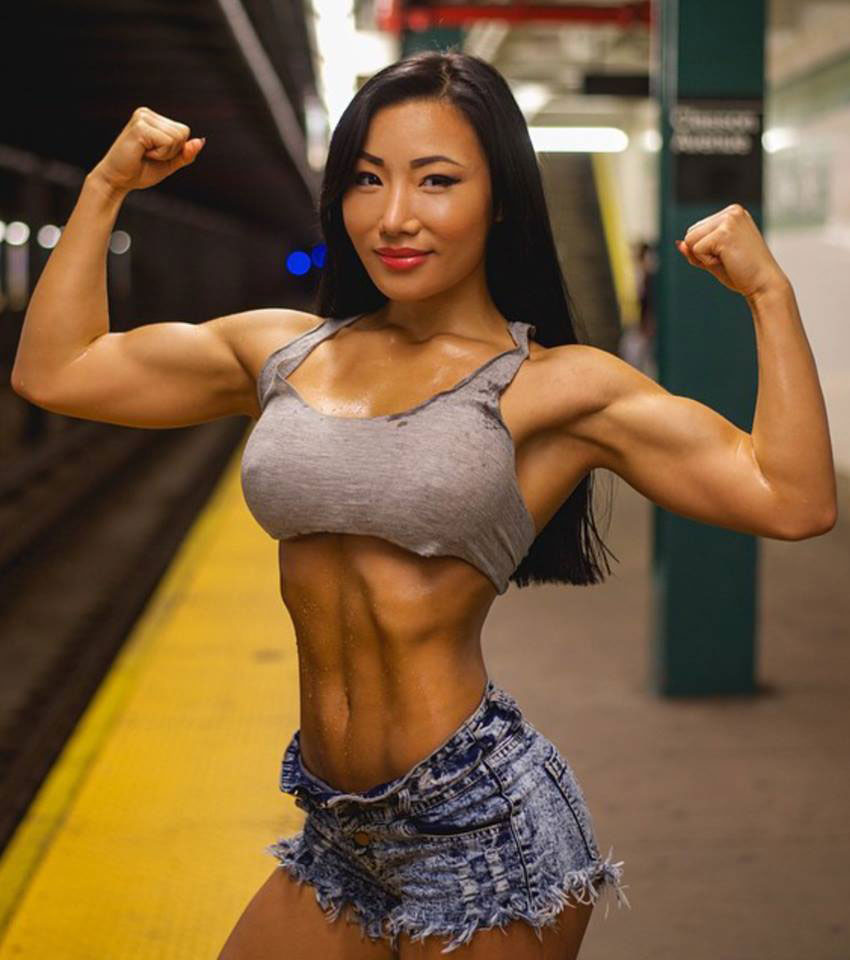 Training
Ju Mi Kim uses many variations of training methods. But, the one she uses the most is a classic bodybuilders split. Where she'll work a different body-part each day of the week.
This way, she's constantly growing week after week, while improving her muscle density and definition.
Here's just some of the exercises Ju Mi Kim uses to develop her awesome physique.
Ju Mi Kim's Workout
Chest 

Chest press
Bench press
Incline bench press
Back 

Seated row
Single arm row
Lateral pull down
Shoulders 

Arnold press
Barbell overhead press
Side lateral raises
Bent-over dumbbell lateral raise
Legs 

Squat
Leg extension
Rear leg curl
Leg press
Lunges
Sumo squat
Abs 

Incline weighted sit ups
Leg raises
Crunches
Side crunches
Plant
Arms 

Bicep curl
Tricep extension
Hammer curls
---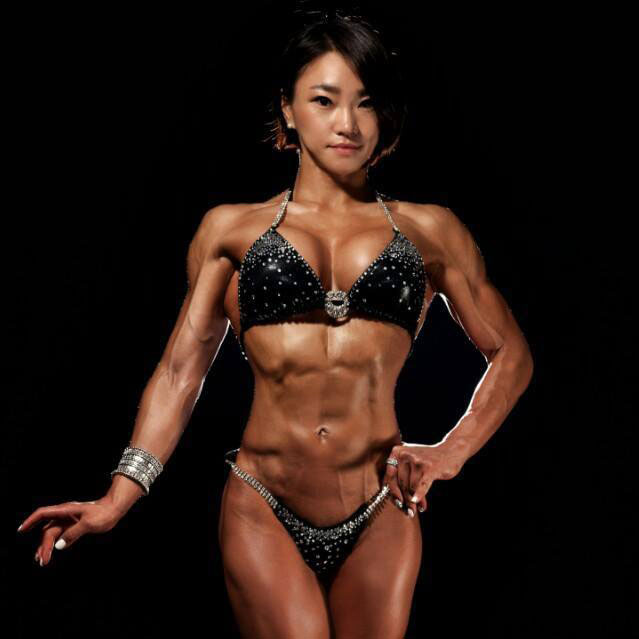 Nutrition
As ju Mi Kim is from South Korea, she mostly eats a lot of freshly cooked food – such as rice, vegetables, and fish or chicken. Which are staple food choices from her home country.
To help keep her energized throughout the day, Ju Mi Kim eats smaller meals. This way, she not only feels constantly satisfied,  but she also receives the benefits of muscle growth, and repair form her heavy, or intense workouts.
---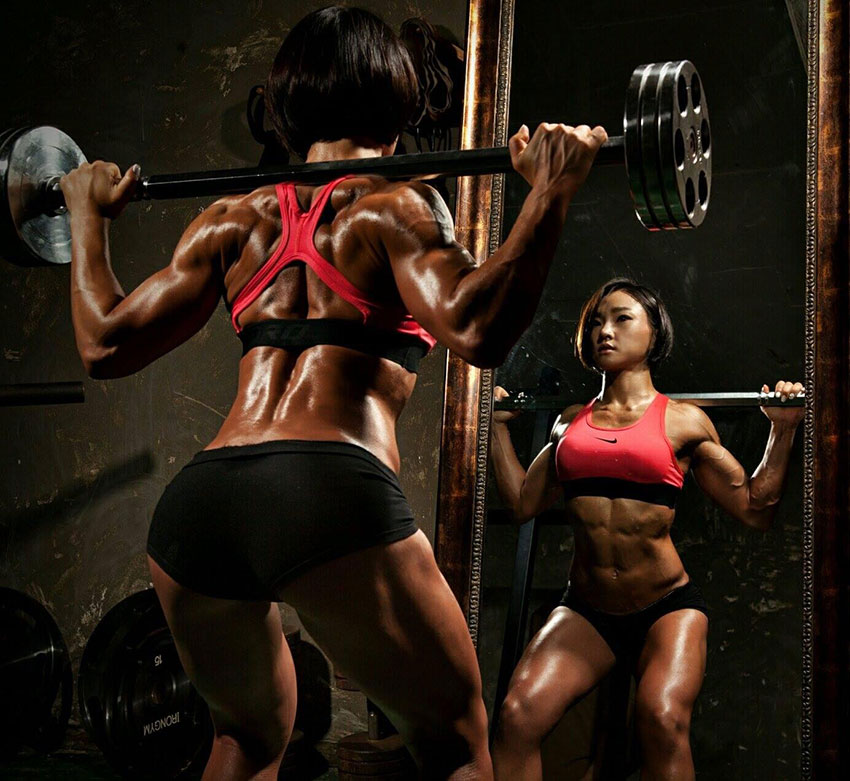 ---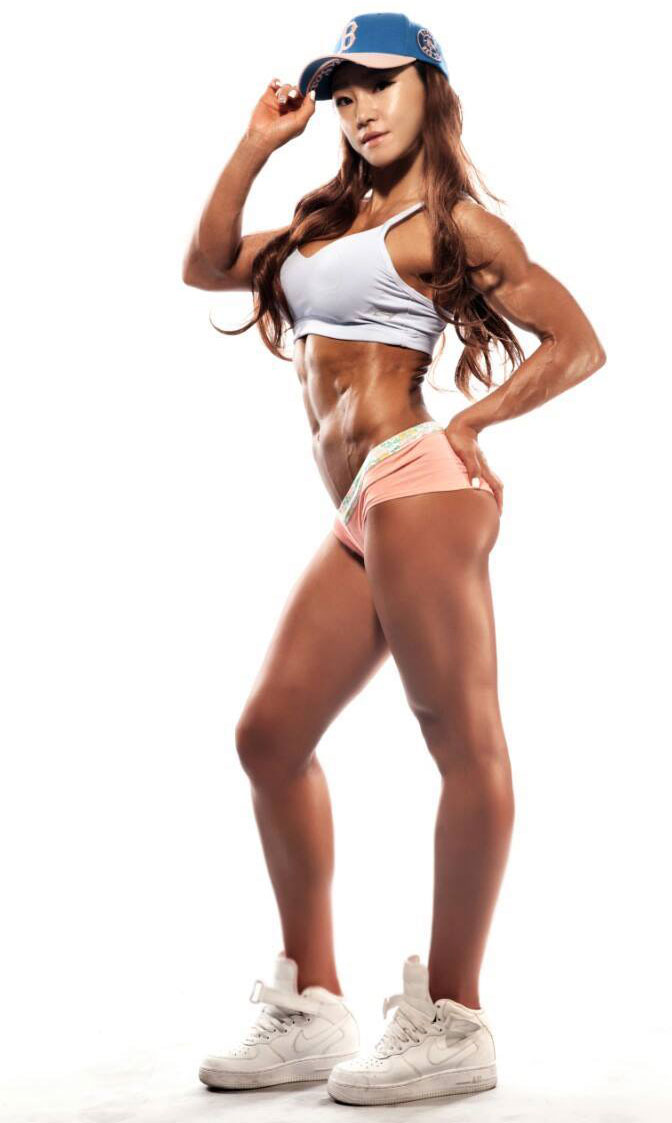 What we can learn from Ju Mi Kim
What we can learn form Ju Mi Kim is by having a dedicated, and passionate approach to your fitness goals could make the difference between succeeding, or failing.
With years of hard work under her belt, Ju Mi Kim has worked hard to get where she is today – all with the mindset of winning, and improving her well defined physique.
Taking the same approach as Ju Mi Kim, and you too could achieve your fitness goals.