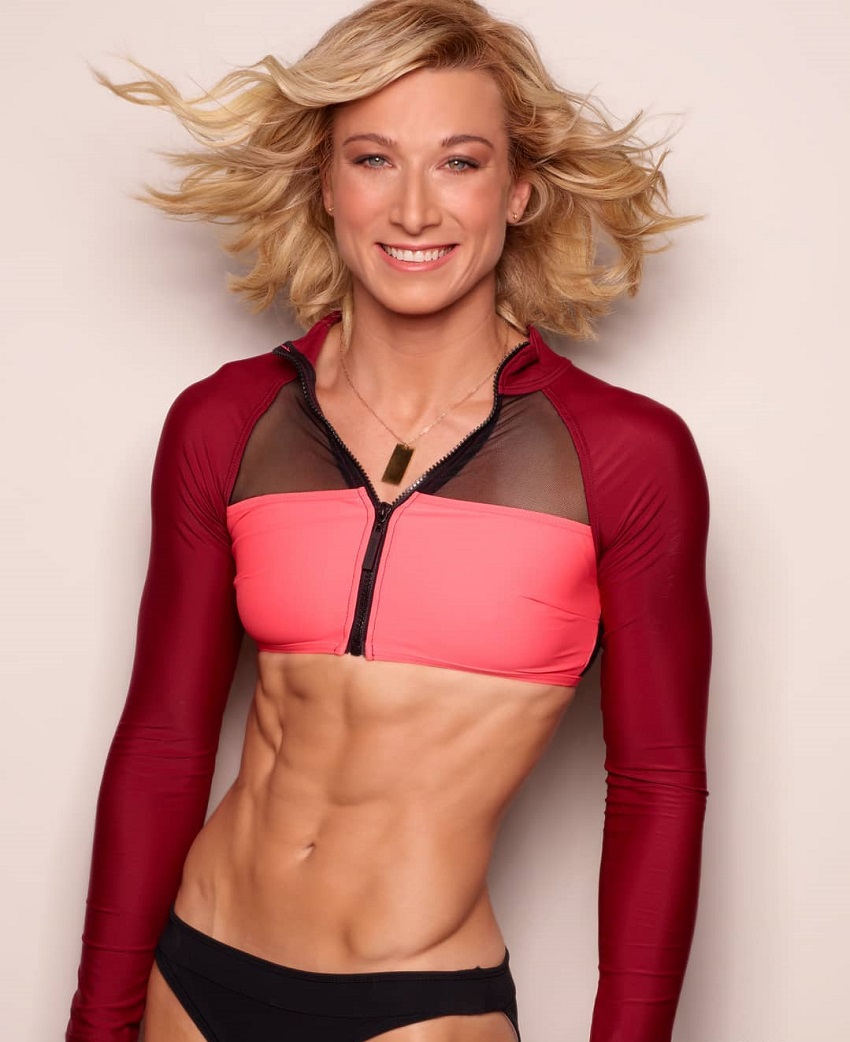 Jessie Graff
Professional Stunt Woman, Gymnast, Pole Vaulter, Martial Artist
Jessie Graff is an American gymnast, stuntwoman, martial artist, and pole vaulter. She's quickly become recognized for her awesome stunts, skills, and tricks – breaking not just the stereotypes about strength but also numerous records in her career.
Jessie turned into a worldwide sensation after becoming the first ever woman who completed the stage 1 in the finals of American Ninja Warrior. She even repeated the same feat in Japan, during season 34 of Sasuke.
With her strong physique, awesome stunts, and unique superhero outfits, Jessie remains an idol and 'Wonder Woman' for many of her fans around the world.
This is her story:
---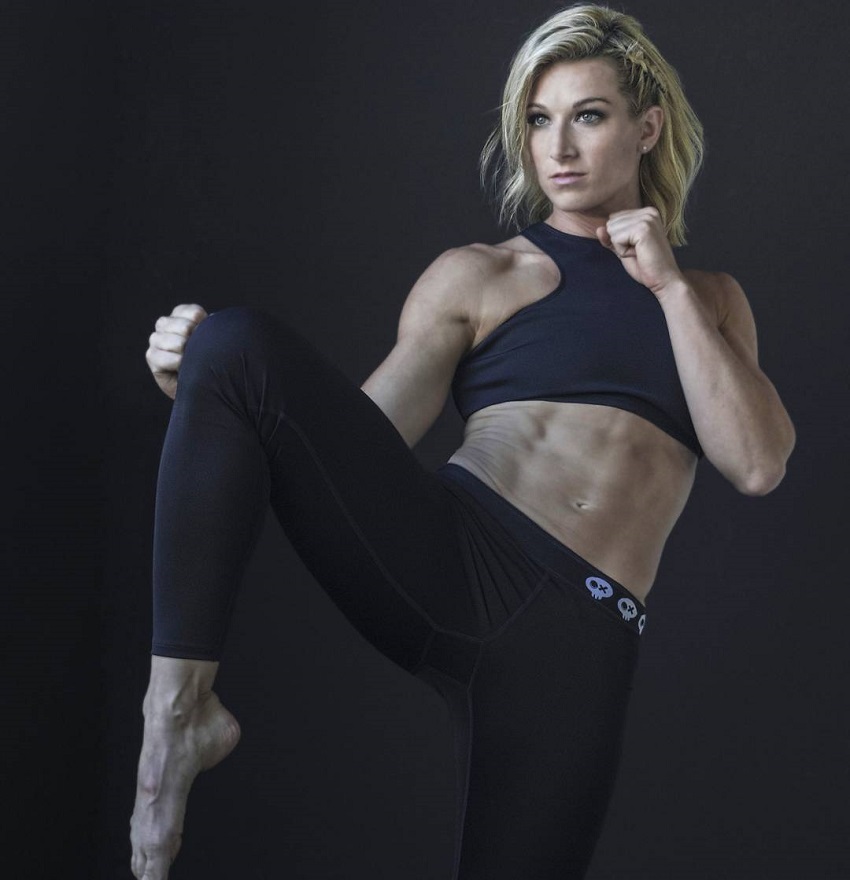 Athlete Statistics
Full Name: Jessie Graff
Weight
Height
Nationality
Profession
125 - 135lbs (56.7 - 61.2kg)
5'8" (172.5cm)
American
Professional Stunt Woman, Gymnast, Pole Vaulter, Martial Artist
Alias
Era
Tumbleweed
2010, 2000
| | |
| --- | --- |
| Weight | 125 - 135lbs (56.7 - 61.2kg) |
| Height | 5'8" (172.5cm) |
| Nationality | American |
| Profession | Professional Stunt Woman, Gymnast, Pole Vaulter, Martial Artist |
| Alias | Tumbleweed |
| Era | 2010, 2000 |
---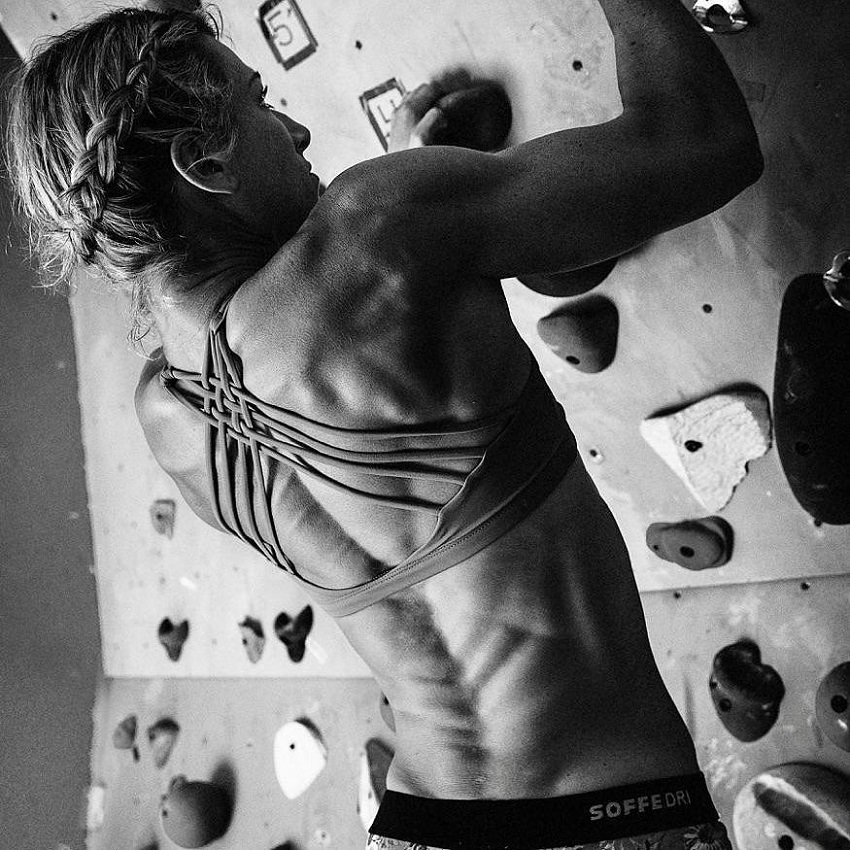 Accomplishments
Awards and Achievements
Spring 2002 All-Met pole vaulter
2005 Academic All-Big 12 First Team
Fall 2003 Big 12 Commissioner's Honor Roll
Spring 2004 Big 12 Commissioner's Honor Roll
Fall 2004 Big 12 Commissioner's Honor Roll
Spring 2005 Big 12 Commissioner's Honor Roll
2004 NCAA Division I Track Coaches Association All-Academic Team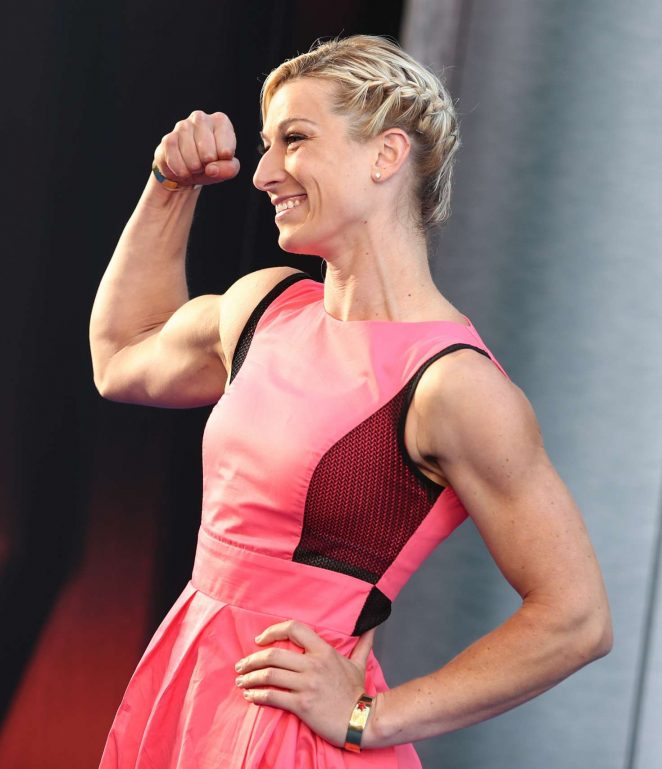 Contest History
2003
NCAA Championships indoor pole vault: 16th place — 12 feet 5.5 inches (3.797 m) [with Georgia Tech]
2004
Big 12 Championships outdoor pole vault: 2nd place — 13 feet 1.5 inches (4.001 m) [with UNL]
NCAA Championships outdoor pole vault: 24th place — 12 feet 3.5 inches (3.747 m) [with UNL]
Big 12 Championships indoor pole vault: 4th place — 13 feet 1.5 inches (4.001 m) [with UNL]
NCAA Championships indoor pole vault: 11th place — 12 feet 11.5 inches (3.950 m) [with UNL]
2008
2013
American Ninja Warrior season 5 — the first woman to advance to a City Final
2015
American Ninja Warrior season 7 — the first woman to sit atop the leaderboard at a city final; first woman to advance to the National Finals 
2016
Team Ninja Warrior season 1 — team captain of "G-Force"; only female captain 
American Ninja Warrior season 8 — One of only two competitors to make it past "The Wedge" obstacle at the City Finals, leading to finishing second at the course and top woman. She became the first woman ever to finish the Stage 1 course at the Las Vegas national finals on ANW.
2017
American Ninja Warrior, "The USA vs. The World" — First woman to compete in, and to successfully finish, Stage 2 in Las Vegas. However, this was part of the "USA vs. The World" competition instead of a regular season and had no time requirement. She was also the first woman representing the United States in that competition.
Sasuke 34, No 87 — first and so far the only woman worldwide to finish Stage 2 in Sasuke/Ninja Warrior.
---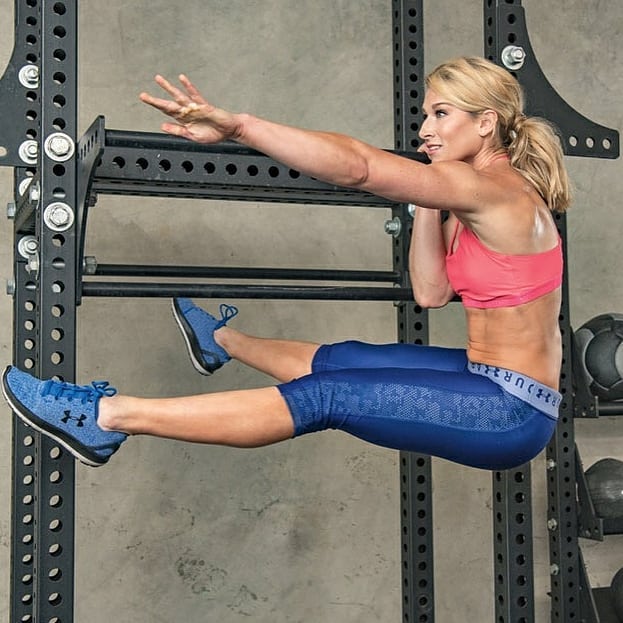 Biography
First Steps Towards Greatness
Jessie Graff was born on January 12, 1984, in New York City.
Her passion for gymnastics emerged at an early age of 4. One day, while attending the Big Apple Circus, she wanted to try performing as a ring gymnast there.
While she didn't succeed in her attempt to join the circus that day, Jessie already knew she wanted to fly high and reach greatness in gymnastics. "It all started when I fell in love with the circus at 4 years old. I decided I wanted to climb everything." – Jessie Graff
Eventually, Jessie's parents allowed her to join circus gymnastics classes. After she started training there, Jessie's passion for physical activity only grew stronger.
This led her to try various disciplines, such as fitness, acrobatics, and other types of gymnastics – developing a wide range of skills.
---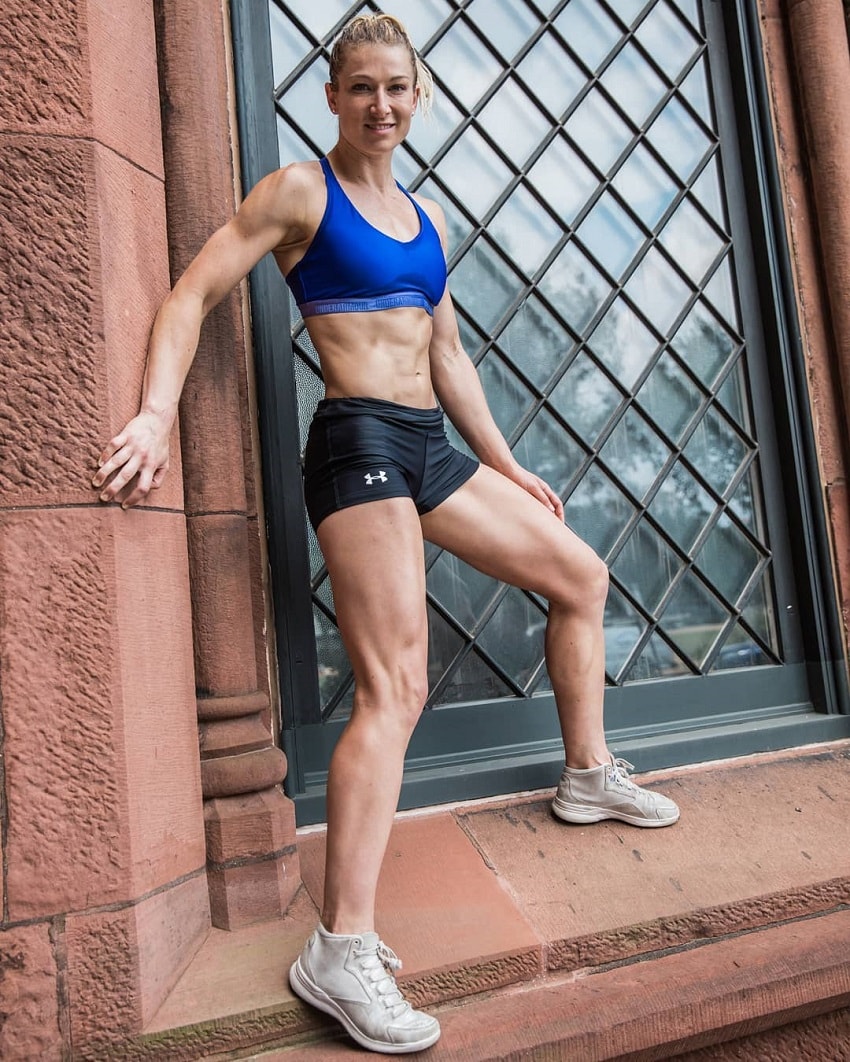 ---
High School and College Days
During high school, Jessie began yearning for new sports and disciplines to try, so she eventually transitioned to being a pole vaulter.
She graduated from high school in 2012 as honor roll student, member of the National Honor Society, and as a leader of her track team.
After finishing high school, Jessie joined Georgia Tech University where she studied aerospace engineering. She also attended the University of Nebraska where she later majored in theatre.
Among all of this, Jessie also earned black belts in Kung Fu and Taekwondo after years of intense practice during high school and college.
Becoming a Stunt Woman
Jessie's career as a stunt woman began in 2007. This was the year when she first started appearing in TV shows and movies. Such as Another Period, Bad teacher, Sons of Anarchy, and X-Men: First Class.
During her time as a stunt woman, Jessie did a variety of tricks, skills, and acrobatic movements. She'd trampolined in period sitcoms, and had done tumbling in comedy TV series such as Make it or Break it.
This was a period where Jessie made a name for herself on the TV, and became a well-known stunt woman. Her career was in full swing at this point.
---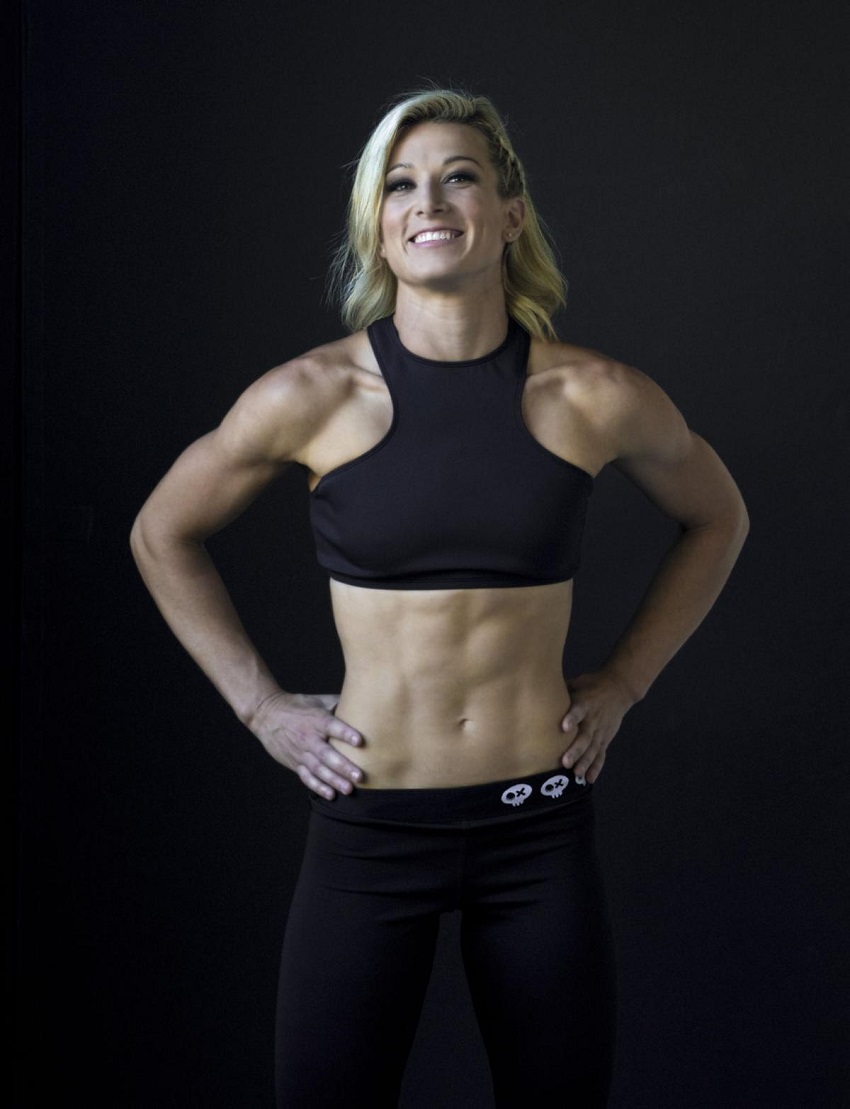 ---
A Career in Obstacle Contests
While she was doing stunt work, Jessie also became an obstacle course competitor. Her first obstacle course show was Wipeout, where she appeared in the first season.
During her appearance in the show, Jessie competed in the obstacle course event, finishing second in qualifying rounds.
These appearances gave Jessie a lot of exposure in the mainstream media – propelling her to fame.
American Ninja Warrior
Among all of the shows that helped Jessie become a renowned TV personality, American Ninja Warrior is the most famous one.
In 2013, during the 5th season of the ANW series, Jessie Graff became the first ever woman to qualify for the City Finals event.
Unfortunately, Jessie couldn't compete the following year due to an injury. She tore her ACL and meniscus, leading to a long break from stunts.
However, Jessie didn't let this stop her from setting new records in the future. She came back strong in 2015, becoming the first woman in American Ninja Warrior that reached the city finals, along with Natalie Duran.
---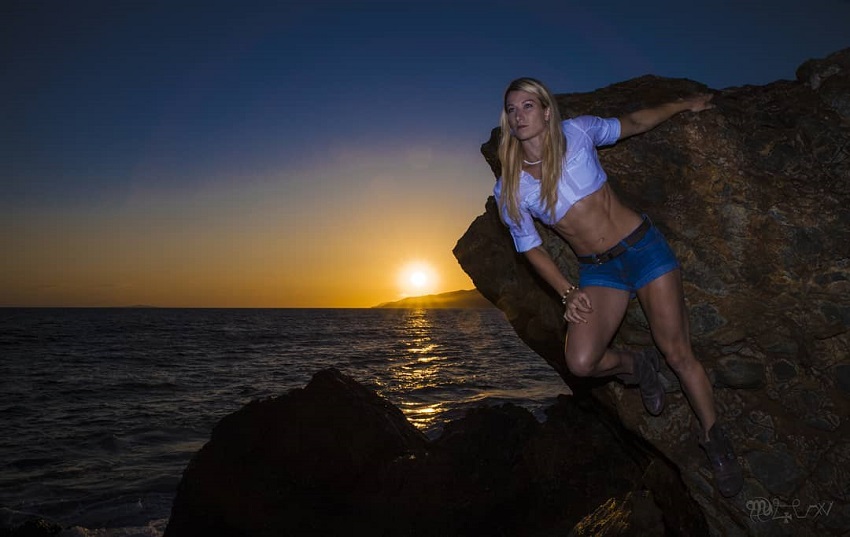 ---
Jessie Graff Today
Jessie now resides in Los Angeles, California. She continues to wow the audience on TV screens and social media with her awesome stunts.
She also hopes to inspire as many people as possible with her example, showing them that "there are no limits to your potential."
---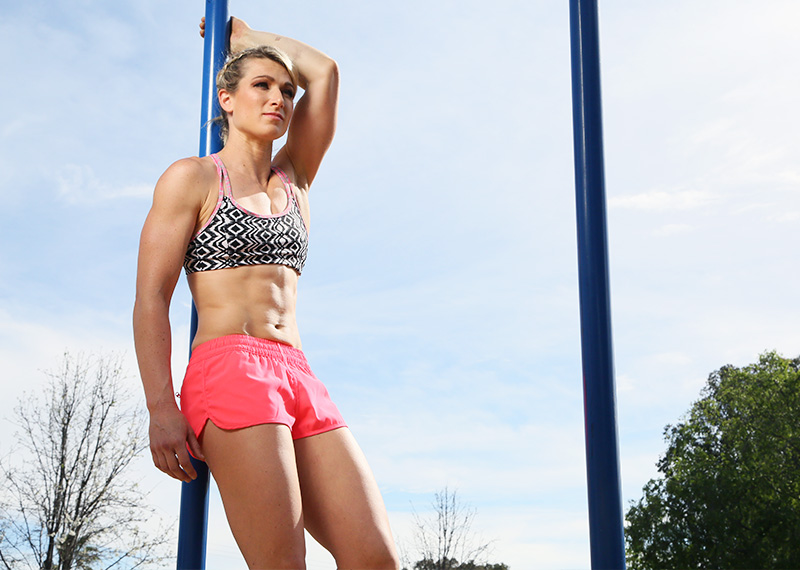 Training
As a former gymnast and pole vaulter, Jessie Graff places high importance on her strength and flexibility.
She does all sorts of exercises, but her favorite one is pull-up. This is her number one movement for improving grip strength.
Upper Body Strength Workout
Here's an intense workout Jessie follows to increase her upper-body strength;
Part 1: Max-effort pull-ups
In this part of the workout, Jessie does as many reps as possible in one set. Between each set, she'll take 2-3 minutes of rest, doing 9 sets in total.
shoulder-width pull-ups
wide-grip pull-ups
narrow-grip pull-ups
Part 2: Grip strength
For this part of the workout, Jessie likes to use rock climbing fingerboard. She does hanging intervals to really focus on her grip strength. The intervals are 10 seconds on, 3 seconds off.
Jessie starts the exercise with both hands gripping the 'rock.' As the workout progresses, she works her way down to holding the rocks with as few fingertips as possible.
Part 3: Bicep burnout
This is the 'finisher' part of the workout, where Jessie does 3-4 sets of varied dumbbell curls. Her rep range is 8-12.
She performs each exercise sitting on a high-incline bench, with the exception of the preacher curls. Her rest between sets is 2 minutes.
reverse curl, palms face out
hammer curl, palms facing your sides
curl, palms face in
preacher curl, back of arms supported on a bench
---
---
Raising the Bar
When she first began working on her upper body strength, Jessie would do 9 sets of pull-ups per workout. These included narrow-grip, shoulder-width, and wide-grip pull-ups.
As Jessie grew in strength, regular pull-ups were no longer a challenge for her, so she stepped things up a notch; she started rock climbing.
To anyone who wants a bigger challenge in their workouts, Jessie advises switching things up and trying something new. Jessie says, if a regular workout is too easy, why not try something completely different outside of the gym – just like she does.
---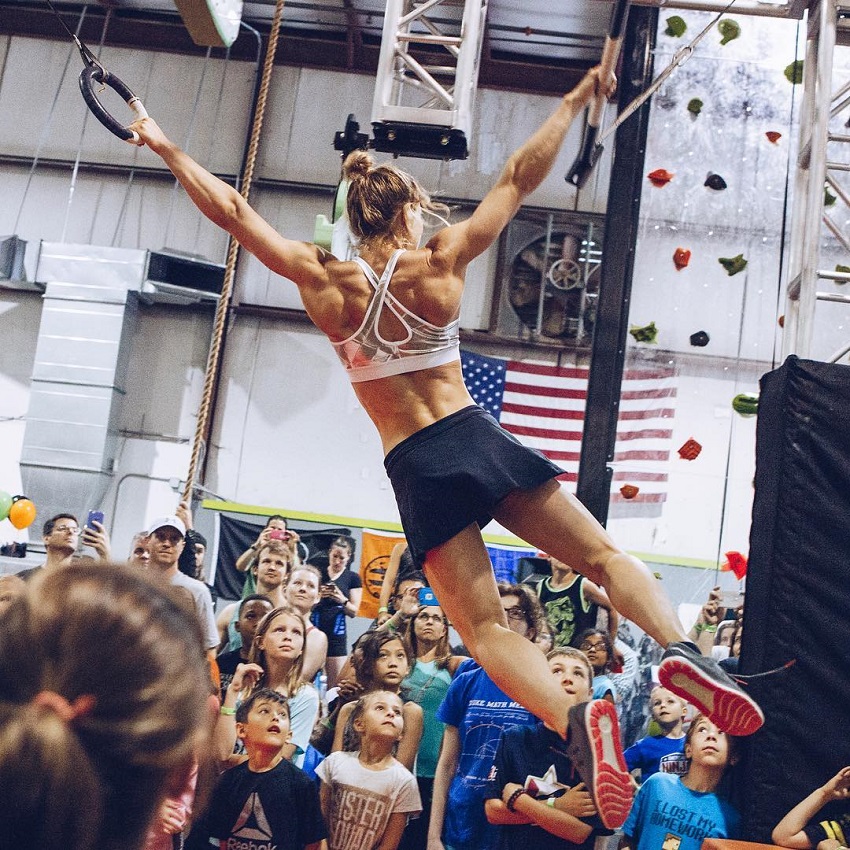 Nutrition
Jessie's Day of Eating
Jessie Graff has a meal every three to five hours. "I need to keep my energy levels high. That's why I ensure to fuel my body frequently." 
For every meal she eats, Jessie aims to consume a healthy balance of carbs and proteins. She also has as many vegetables as possible with each meal. This, she says, makes her meal fueling, filling, and above all – healthy.
For breakfast, Jessie will typically have a sandwich or wrap packed with eggs and vegetables. Especially dark leafy greens such as kale.
For lunch, Jessie will have lots of kale once again, along with fish, beans, and mixed vegetables. She'll also throw in some brown rice or sweet potatoes for extra energy.
Lastly, her dinner consists of cooked vegetables, raw dark greens, and plenty of protein in the form of poultry meat or fish. If she feels like it, Jessie will also add some fruit to sweeten her taste buds.
---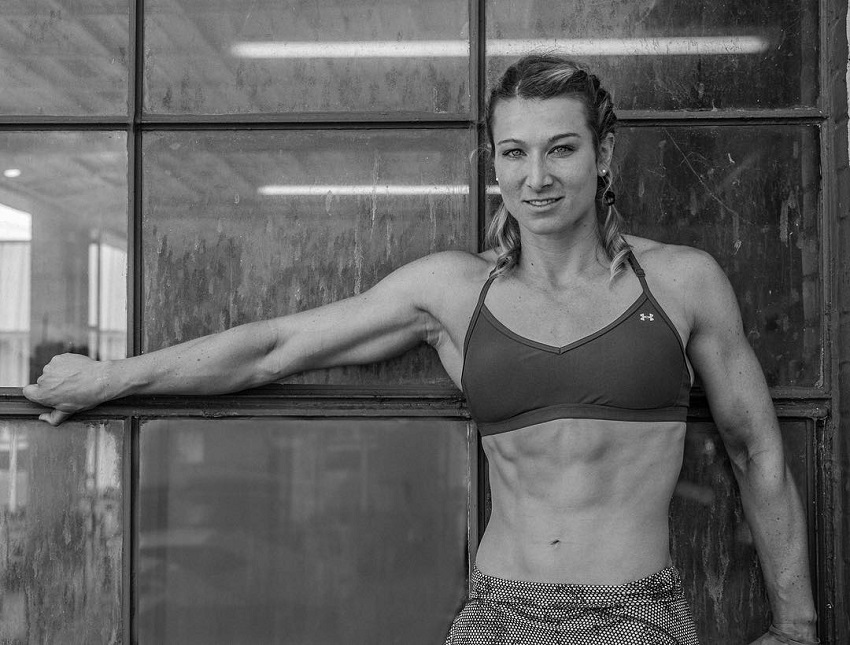 Idols and Influences
When Jessie Graff was little, she was captivated by gymnasts and other performers that she saw in the circus. This motivated her to start her own career as a gymnast during high school.
As she grew older, Jessie started to find motivation in her own successes and achievements. Day by day, she'd work hard to achieve a new goal.
After many years of commitment, she's become an idol and influence in her own right. Both online, and on TV.
Jessie continues to set record after record with her thrilling stunts, inspiring people who watch her to take action on their own goals and ambitions.
---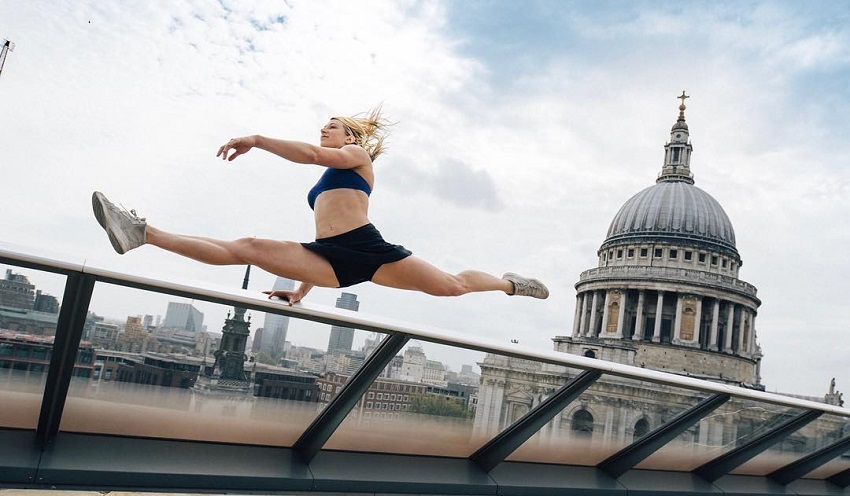 What we can learn from Jessie Graff
Jessie Graff made her first steps towards greatness when she was only four years old. After seeing circus gymnasts perform, she knew she wanted to become like them one day. Through dedication and hard work, she turned her childhood dreams into a reality – and much more.
Jessie is now not only a world-renowned stuntwoman, martial artist, and pole vaulter. She's also TV sensation and 'hero' for many young individuals who watch her perform on the big screens, captivated with her awesome tricks and skills.
One thing to learn from Jessie Graff, is that reaching greatness takes a whole new level of commitment. If you're looking to build a fit and functional body like Jessie, then you should be ready to put in the hours in the gym, as well as the kitchen. Knowing how to train, what to eat, and when to rest is crucial for achieving a great physique of your own.