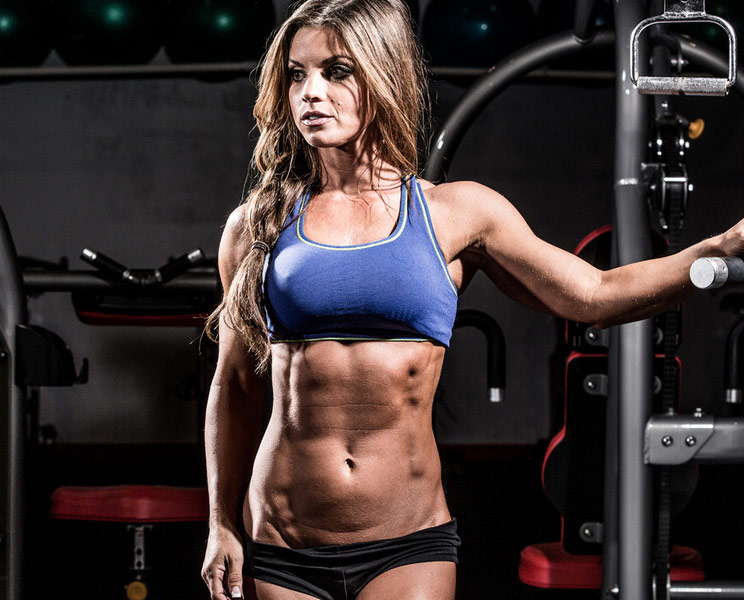 Jen Jewell
Bodybuilder, Fitness Trainer, Personal Trainer
Jen Jewell is a WBFF Pro fitness competitor, and personal trainer from the United States of America who first started her fitness journey through gymnastics. However, numerous injuries quickly halted her progression.
Upon looking for other ways to keep fit, Jen decided to step into the weights room. Over time, she built a great physique and became so confident, the gym manager offered her a full-time job as a result. Unknowingly, this step was the start of something huge for the youngster.
After enjoying a healthy body, and the fitness lifestyle for a number of years, all of her dreams came to a halt when her friend died in a car accident. This left Jen devastated. Through many ups and downs, bouts of depression, and unhealthy lifestyle choices, Jen made her way back to full health. In the process, she became a world-leading fitness model.
This is her story:
---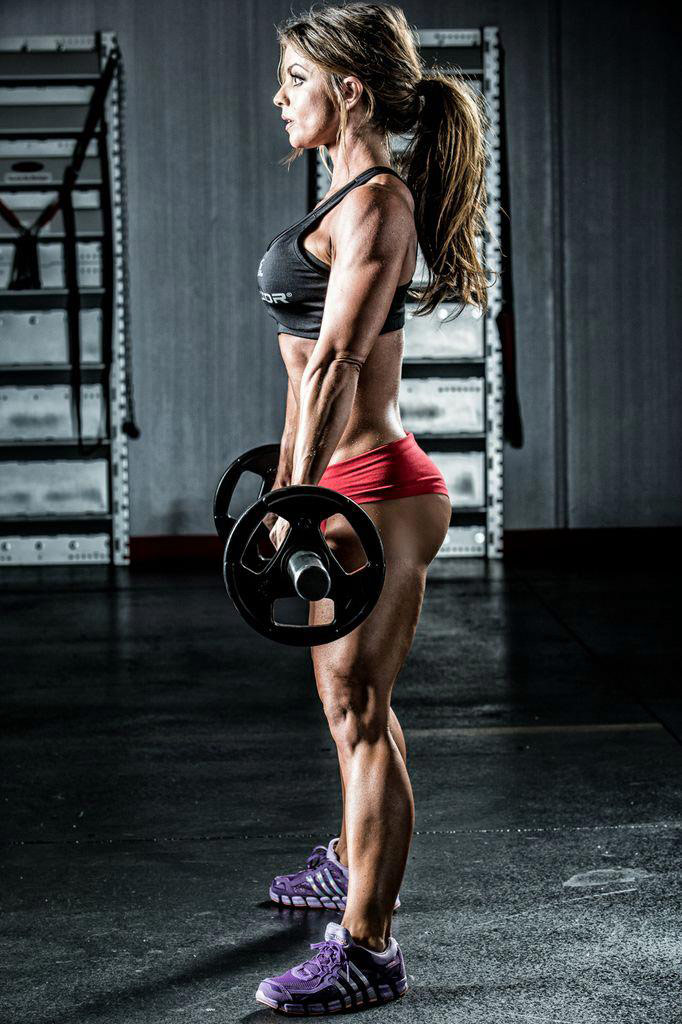 Athlete Statistics
Full Name: Jen Jewell
Weight
Height
Nationality
Profession
Under 115lbs (52.2kg)
5'2" (157.5cm)
American
Bodybuilder, Fitness Trainer, Personal Trainer
Era
2000, 2010
| | |
| --- | --- |
| Weight | Under 115lbs (52.2kg) |
| Height | 5'2" (157.5cm) |
| Nationality | American |
| Profession | Bodybuilder, Fitness Trainer, Personal Trainer |
| Era | 2000, 2010 |
---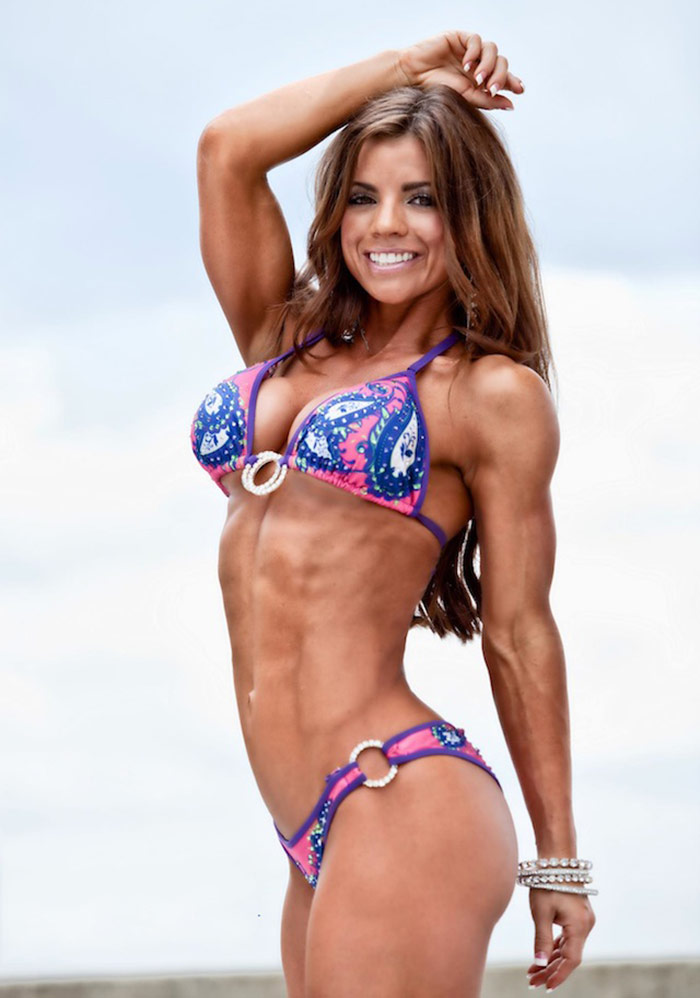 Accomplishments
Competitions
Pro Card earned in Diva Fitness – WBFF U.S. Eastern Championships, 2011.
6th place – WBFF World Championships, 2011, Pro Fitness division.
4th place – WBFF World Championships, 2012, Pro Fitness division.
2nd place – WBFF World Championships, 2013, Pro Fitness division.
---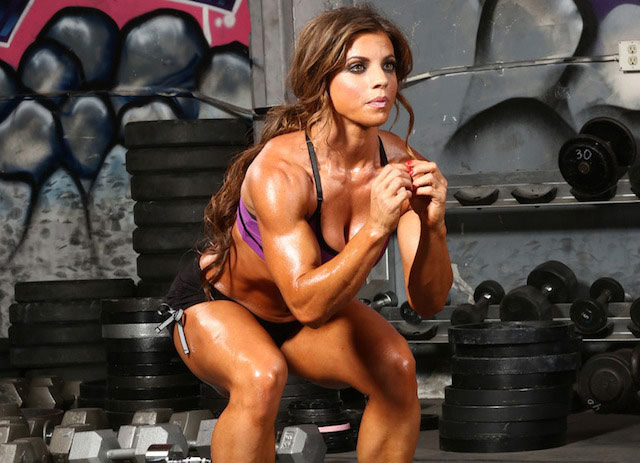 "It goes to show that hard work, determination, and consistency can make a far-fetched dream into a reality."
Biography
Gymnastics
Jen Jewell first became involved in fitness when she was a child through gymnastic classes, which she continued with all the way up until high school. However, numerous injuries "sidelined" her ability to continue. As Jen said. "It was time to hang the competition leotard up, but I needed an energy outlet and some form of exercise."
With a ton of energy to burn off, but with no where to use it, Jen decided it would be a good idea to join a local health club, but something was missing, she didn't have the confidence to enter the weights room. "I had no clue where to begin in the weight room", said Jen.
Women's Health Club
Clueless, and not knowing what to do in the gym through lack of confidence, and inexperience, Jen found an all woman's health club. This turned out to be a place where she could feel confident to explore the gym, and her own possibilities.
After reading a copy of a popular health magazine in the gym, she was "stunned" by the physiques she saw. Jen said, "I was hooked from the first issue. Seeing lean, fit, and healthy bodies motivated me to a new level. I was determined to achieve that look and step onstage."
Becoming An Aerobics instructor
Fully immersing herself into the new fitness lifestyle, and reading every magazine she could get her hands on in the hope of learning as much as possible. Jen's physique quickly started to change. These mainstream fitness magazines helped to pave a way for Jen' early success in 1999.
Thanks to her new workout, and diet regimes, she successfully transformed her body so much so the owner of the health club asked Jen if she would like a job as an aerobics instructor.
As Jen said, "It was my first job ever and it happened to be as an aerobics instructor in high school. I preached this healthy and fit lifestyle throughout high school and into college." Jen was loving her new lifestyle. She had six pack abs, and was slowly starting to research about fitness competitions, and how to enter. "I wanted to follow in Monica Brant's footsteps," she exclaimed.
Hit By Devastation
Soon after Jen relocated to Southern California for college, her best friend, of 12 years, was tragically killed in a car accident. Jen was on her own in Los Angeles with no family or friends for support and comfort. The event devastated Jen, which saw her fall into a state of depression.
To numb the pain, and to cover up her state of despair, she made new friends outside of the gym who would eat out every night, and drink on the weekends.
Jen relied on her new friends for comfort and support, as she said; "I always accepted the invitation. This was the start of my struggles to balance a healthy lifestyle with school, full-time work, and my newfound social agenda."
Becoming Overweight
Even though Jen never stopped working out during this time, she did however, continued to indulge at the same time. It wasn't until she had an "Oh my goodness!" moment that Jen decided she had to turn her life around.
---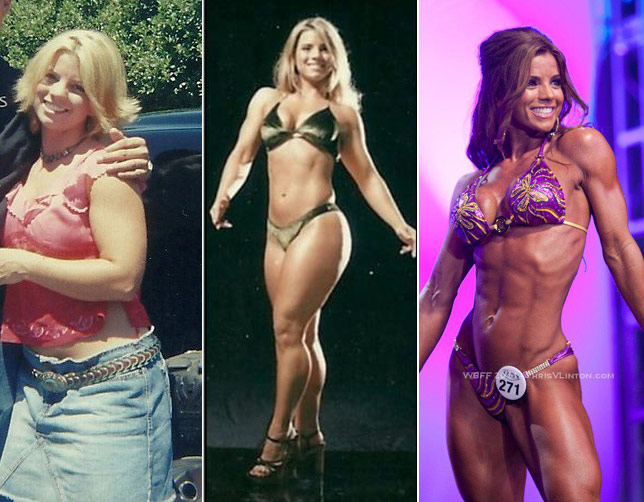 Jen before and after
---
Setting An Example For Others
While Jen knew she was overweight and needed to do something about her health. She justified buying larger pant sizes by saying things such as, "Well, I've always had big quads and a booty from gymnastics. It must just be all this muscle." Jen was only deluding herself. In her own words, "I was not a walking brick house; I was a beefcake."
The turning point happened when she tipped her weighing scales 50 pounds over her normal bodyweight with over 30 percent bodyfat. "I was furious for allowing my health and fitness to spiral out of control" said Jen. "especially because I was a personal trainer who was supposed to set an example for clients", she continued.
After this turning point, Jen started to limit her meals, cut out alcohol, and begun structuring her diet, and step by step, the weight came off. Jen was finally setting the example she wanted to her clients, and to herself.
Winning Her Pro Card
Fast forward a couple of years, and through many diets and training regimes, Jen finally fulfilled her dream of becoming a fitness competitor. In June 2011, she stepped on stage and won her Pro cad with the WBFF. Jen said, "My mind is still boggled. It's amazing what determination and consistency achieve."
---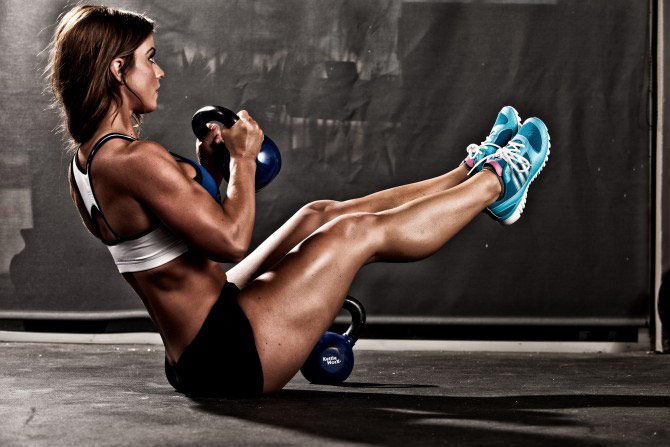 Training
Cardio
Jen likes to perform cardio 4-5 days per week, which alternates between HIIT and steady state cardio. Some of her favorite choices of cardio are running on the beach, stairs or bleachers, spinning classes, or the elliptical.
Strength Training
When it comes to weight training, Jen likes to keep her heart rate as elevated as possible. When she want's to cut down her bodyweight, she'll, "include cardio bursts between sets, supersets, and trisets to limit my rest periods and push myself in the gym."
Jen's Workout
Monday:
Legs, shoulders, Abs
Tuesday:
Back
Wednesday:
Chest, Abs
Thursday:
Biceps, triceps
Friday:
Legs, shoulders, abs
---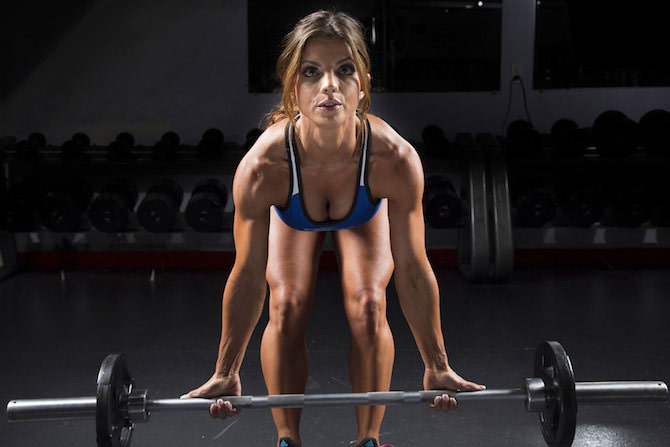 Nutrition
High Protein
Jen will always eat lots of protein in every meal to help support her intense workouts and recovery. She'll typically split her meals into 5-6 portions each day.
Some of her staples are, "chicken breast, turkey breast, egg whites with some kind of starch and veggies." 
For breakfast, Jen likes to eat oatmeal with egg whites on a daily basis.
---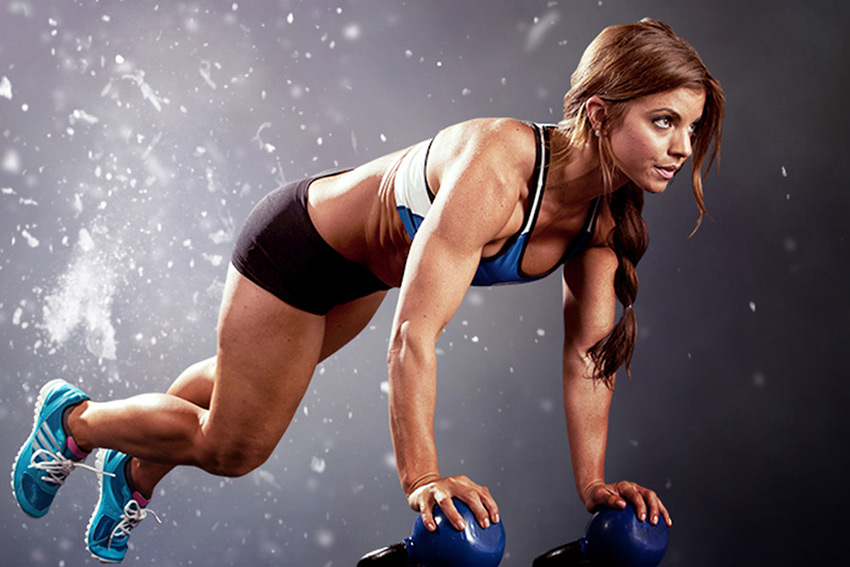 "I had a goal to compete for years. It was a great goal, but it lacked a set plan to get there, which is why I procrastinated for so long. Set short and long-term goals."
Idols and Influences
Jen mentioned Monica Brant as one of her main idols and influences when she first started out. Monica's classic figure inspired Jen to work hard and achieve her goals in the gym.
---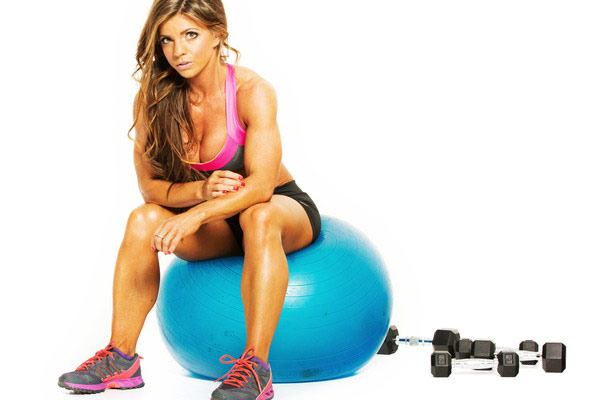 What we can learn from Jen Jewell
What we can learn form Jen's story is that many people face difficult situations in their lives, and occasionally, fall off the track. However, with the right mindset, they bounce-back stronger than before.
When she gained excess weight and slowly slipped into an unhealthy lifestyle after she lost her best fried, Jen quickly realized she needed to turn her life around 360 degrees. It was Jen's original love for fitness, and inner strength that helped her rekindle the passion she once had for her health and well-being.
When Jen was asked what advise she would give anyone looking to get into shape, or start their own fitness journey, she said: "Get started, set your goal, and have a plan."