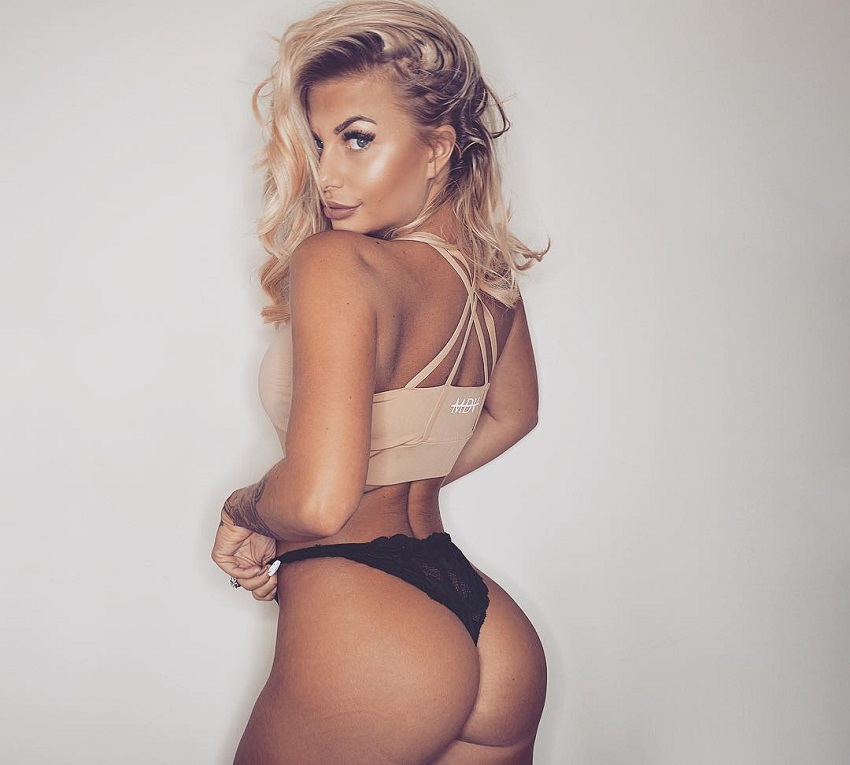 Jelly Devote
Fitness Model, Social Media Star
Jelly Devote is a Swedish fitness model with an inspiring story. During her early 20s, Jelly became overweight due to her unhealthy lifestyle. She often drank alcohol, ate junk food, and didn't exercise. At one point, Jelly weighed 70 kilograms at 161cm in height.
Eventually, Jelly realized she'd taken things too far with her lifestyle and decided to lose weight. However, during this process, she went from one extreme to another – doing cardio every day and starving herself, reaching an unhealthy 49 kilograms.
In order to finally take control of her life, Jelly decided to take a more balanced approach to her training and diet. Instead of doing cardio every day, she began to lift weights a couple times per week. Likewise, she changed her diet to eat nutrient-dense foods that allowed her to build lean muscle.
It was a long and grueling process, but Jelly eventually saw her transformation through. Looking healthier and fitter than ever, she went on to build a business out of her passion for fitness. Along with becoming an influence for people online.
---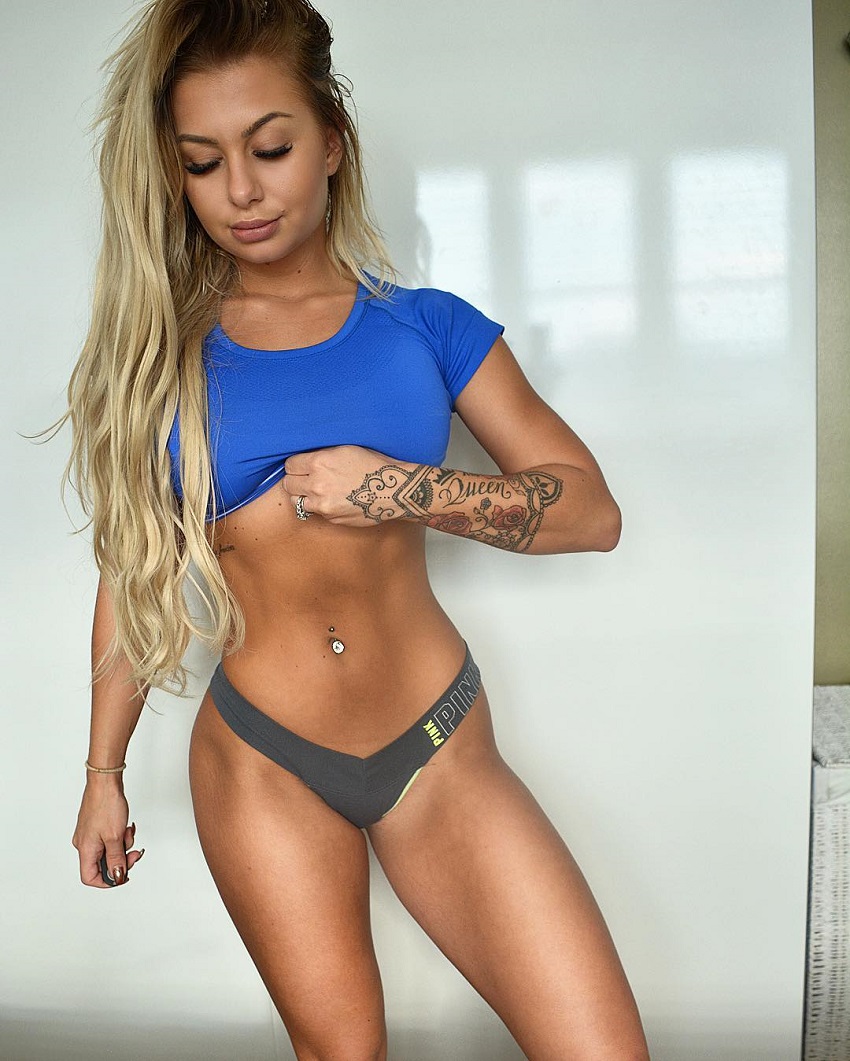 "I always set new goals to keep me motivated. I love good challenges! When you have made fitness a habit, it's very hard to break from it. I love the feeling after a good sweat, and if I'm unmotivated, I always drag my butt to the gym anyway! "
Athlete Statistics
Full Name: Jelly Devote
Weight
Height
Age
Date of Birth
155 - 165lbs (70.3 - 74.8kg)
5'2" (157.5cm)
33
October 9, 1990
Nationality
Profession
Era
Swedish
Fitness Model, Social Media Star
2010
| | |
| --- | --- |
| Weight | 155 - 165lbs (70.3 - 74.8kg) |
| Height | 5'2" (157.5cm) |
| Age | 33 |
| Date of Birth | October 9, 1990 |
| Nationality | Swedish |
| Profession | Fitness Model, Social Media Star |
| Era | 2010 |
---
"If my motivation fails me, I think of where I could be in a month if I just keep going! That always helps me, that and some motivation pictures."
Accomplishments
Fitness Model
Blogger
Social Media Influencer
---
"I workout, but I do also have a drink. I go on long hikes through the jungle and climb mountains, but I do also chill by the beach and meet new people. I'm doing me now, growing as a person from seeing a very different way off life."
Biography
Weight Gain Problems
When Jelly Devote was a child, she always considered herself as "normal." As she said; "not big, not small – just normal." 
However, once she hit her 20s, things changed in Jelly's life. She started caring less and less about her diet and physical activity, which led her to gain a lot of excess weight.
She eventually ended up weighing 70 kilograms at 161 cm in height, making her look overweight. "I drank a lot of alcohol and never went to the gym or exercised in general," says Jelly.
---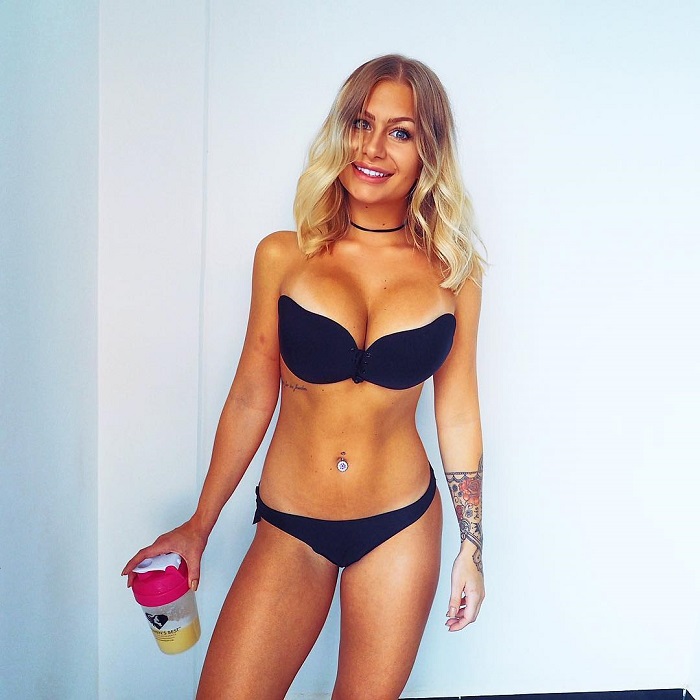 ---
Making a Change
One day, while she had a picnic with her friends, Jelly saw herself on some bikini photos that her friend had taken of her while they were together.
Jelly was shocked by what she saw in the photo, saying; "I couldn't believe how big I had become and how badly I had let myself go."
After this moment, Jelly realized she needed to do something to improve her situation. She firmly decided that from this point on, she'd do anything just to lose weight and become healthier.
She found a workout program and quickly began following it. In just four months, Jelly was able to lose about 15 kilograms of weight. From this point on, she was 'hooked' on fitness.
---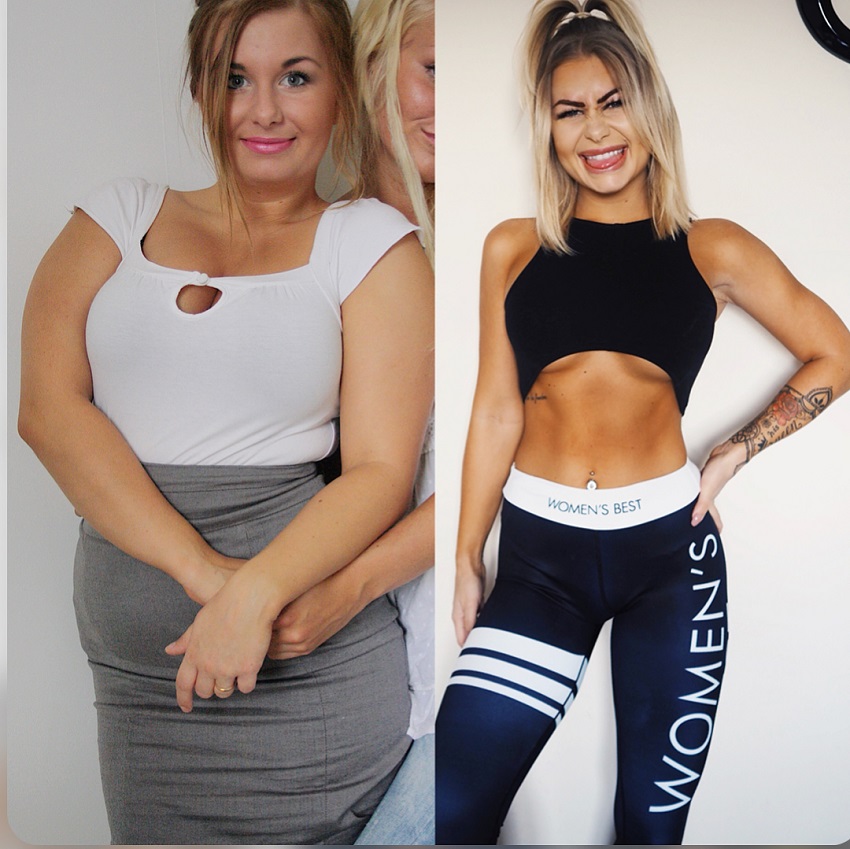 Jelly Devote's fitness transformation.
---
Taking Things to Another Extreme
While Jelly's weight loss transformation was going well at first, things eventually started going 'downhill' for her.
Infatuated with chasing her next weight loss goal, Jelly eventually became underweight – taking things from one extreme to another.
"Like with everything else, sometimes you find yourself wanting more and more and so I ended up way too skinny for my own good. I was about 45 kilos, my bones sticking out. I've always been the all or nothing kind of girl, struggling to find a good balance. "
---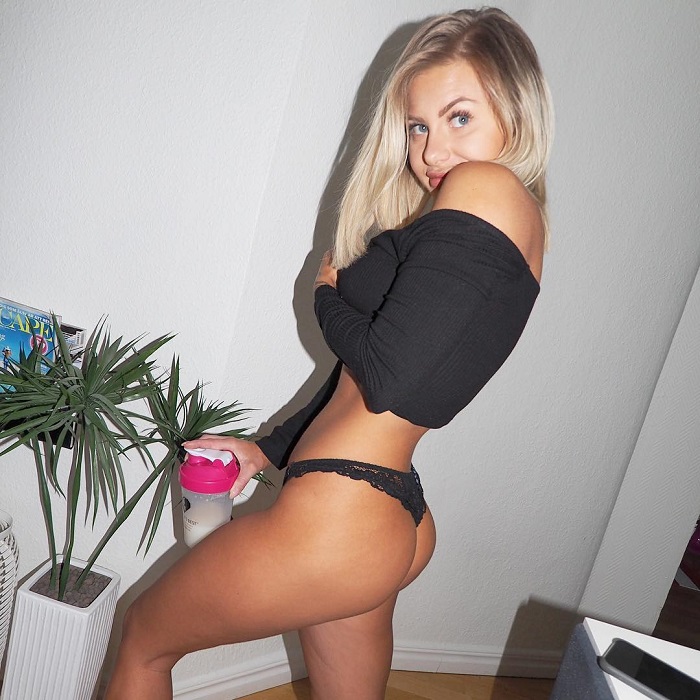 ---
Finding a Balance
Just like in her early 20s, Jelly took things too far with her weight. Only this time, she wasn't overweight, but the opposite. She knew that in order to stay healthy and fit, she'd need to find a balance in her training and diet.
It took Jelly months of ups and downs and continual struggle before she started making correct diet and exercise choices. She focused less and less on how many calories she consumed, and more about the quality of foods that she ate – making sure to nourish her body with the nutrients it needed.
In terms of her training, Jelly cut back on her cardio. Instead, she replaced it with weight training which allowed her to build muscle and improve her metabolism.
---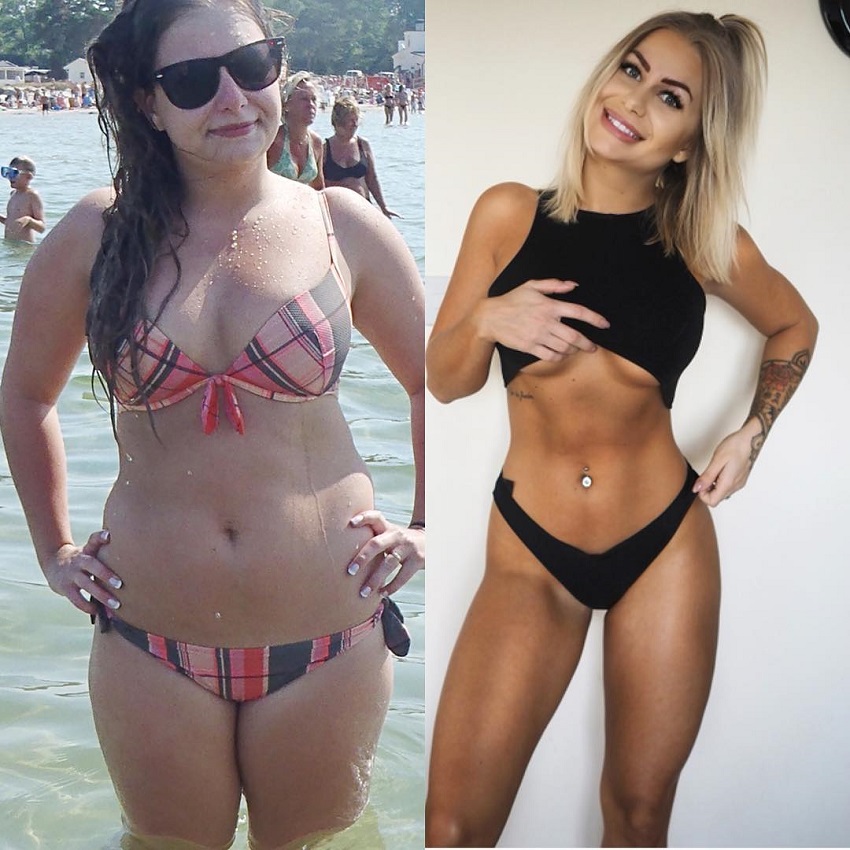 Another picture of Jelly Devote's awesome body transformation.
---
An Inspiration for People
Today, Jelly lives a balanced life where she no longer starves herself or obsesses about cardio. On the same token, she makes sure to lift weights regularly and fuel her body with nutrient-dense foods to maintain a healthy physique.
As Jelly said; "I eat the right food, make sure to exercise at least 3-6 times a week, and don't starve myself. I've honestly never felt better. To live a healthy lifestyle, it's important to eat both enough calories with essential nutrients, but also to exercise!"
In recent times, Jelly has become an inspiration for a growing number of people. Her online posts, including educational blogs and pictures, have attracted fans from all parts of the globe.
With her amazing story and increasing influence online, Jelly Devote is a name to look out for.
---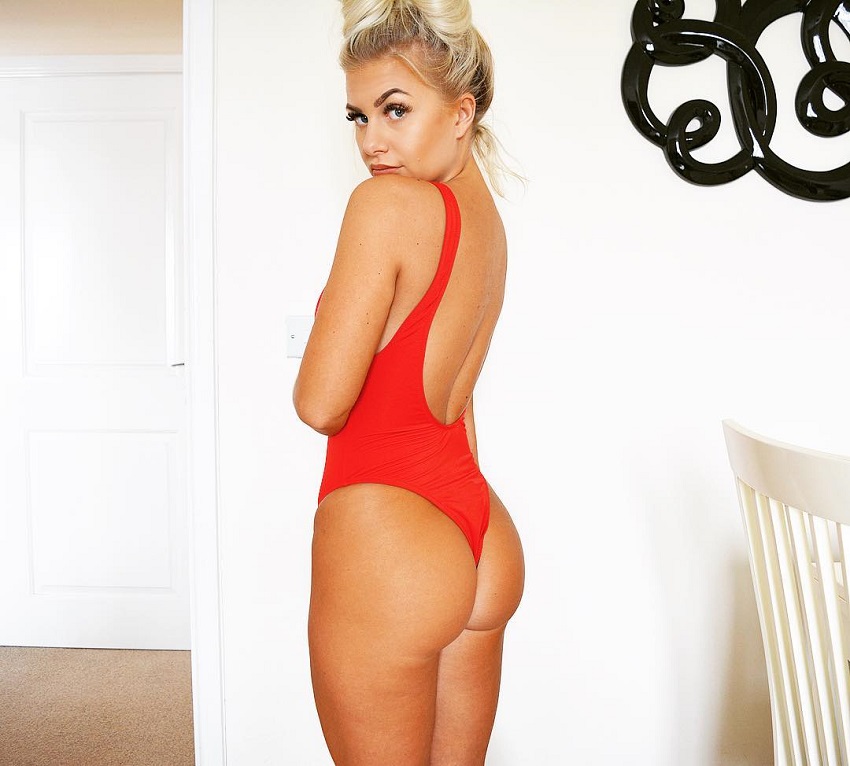 Age is just a number and I'm so happy I've grown up, mentally. I don't pick myself apart anymore, I lift myself and others up! Don't be mean to yourself at any point. Love yourself now, not just when you have "reached your goal".
Training
Jelly's Training Style
Jelly works out twice per day, six times per week. She typically does some cardio in the morning before her breakfast. In the afternoon or evening, she'll have her weight training session.
Although Jelly still does cardio, her sessions are much shorter than before. When she was underweight, Jelly would spend hours doing cardio every day. Nowadays, she still does cardio to maintain a lean figure, but it's not as nearly as extreme as it was before.
Workout Routine
Monday: Legs & Butt
Tuesday: Tricep & Abs
Wednesday: Back & Biceps
Thursday: Legs & Butt
Friday: Active Recovery
Saturday: Rest day
Sunday: Whatever I feel like
---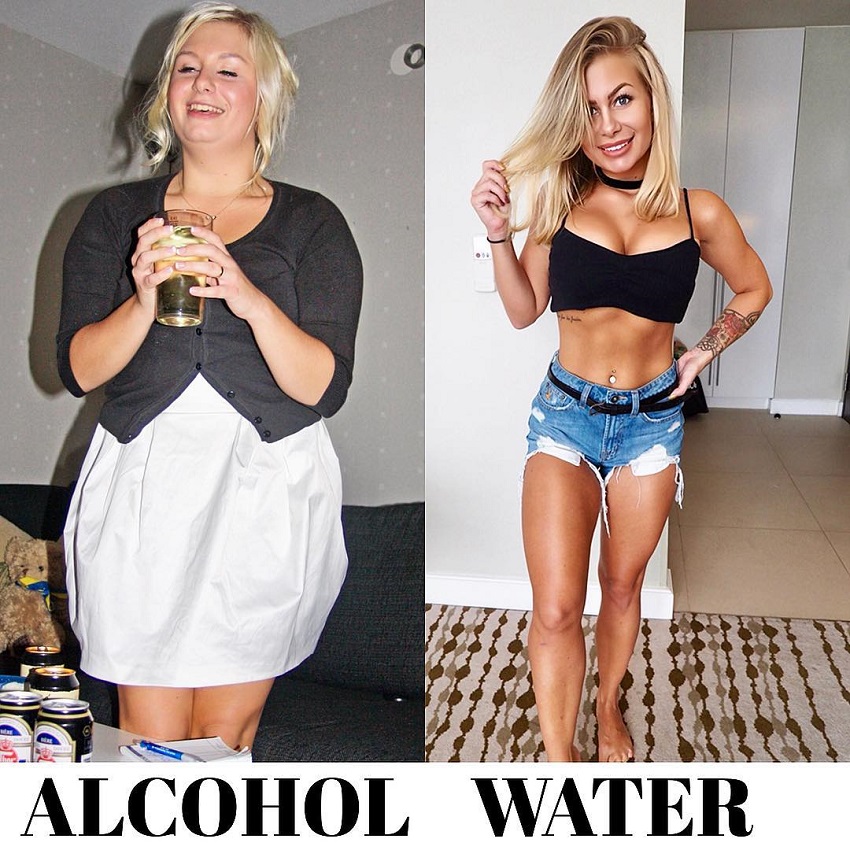 "Weight doesn't matter, you matter. How you feel about yourself. Don't focus on a number that can fluctuate 5kg in two days."
Nutrition
A Mindful Approach to Dieting
Jelly doesn't restrict her calories too much like she used to, but she's still mindful of her food choice – always looking to consume healthy and whole foods.
She eats a lot of potatoes, lean chicken meat, cashew nuts, and brown rice. With each of her main meals, Jelly also adds a couple of servings of vegetables as a source of her vitamins and minerals.
---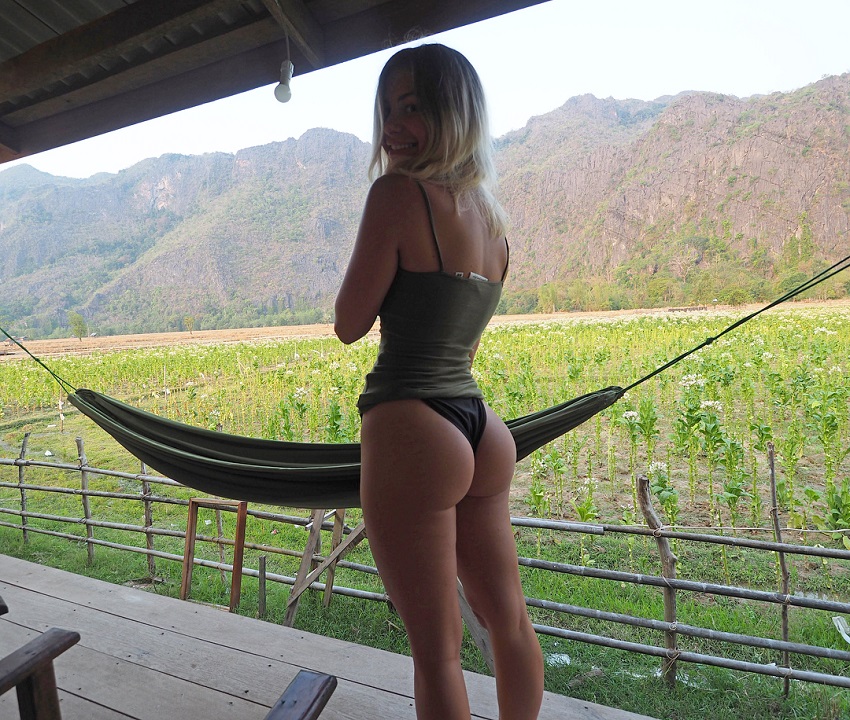 ---
Jelly Devote's Daily Diet and Supplementation
Here's a typical diet program that Jelly follows when she wants to maintain her lean and toned figure;
Before Workout

Fat Burners
1 Sofgel CLA
5g BCAA

Meal 1 – Breakfast

40g Oats & 2 Eggs
1 Sofgel CLA
1 Scoop (25g) Of Whey Protein
Snack 1

10g Cashew Nuts
1 Sofgel CLA
5g BCAA

Meal 2 – Lunch

100g Chicken
50g Potatoes
1 Sofgel CLA
Snack 2

10g Cashew Nuts
1 Sofgel CLA
5g BCAA

Before Workout
Intra Workout

5g EAA
20g Maltodextrin
1 Sweet Potato

After Workout
Meal 3 – Dinner

100g Basmati Rice
100g Chicken
1 Softgel CLA

Snack 3 – Before bed
---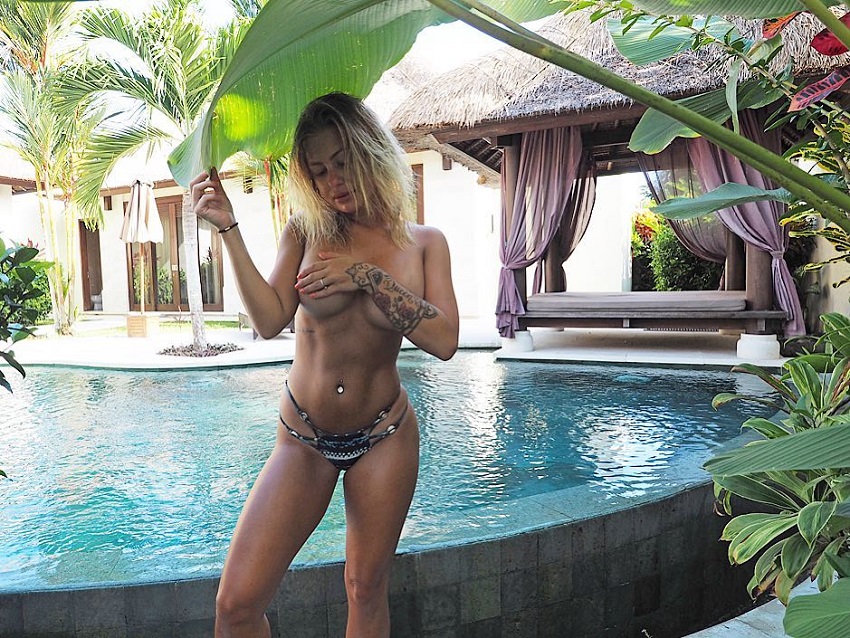 "There are so many changes in how I look, how I feel, and how I live my life. I've never felt better, I have balance. I eat a doughnut followed by a salad. I don't drink alcohol often, I down my water and most importantly I've gone from hating myself to loving myself.
What we can learn from Jelly Devote
Jelly Devote has shown us that if you should always find balance in anything that you do. Jelly began her fitness journey as an overweight person, before going to another extreme by becoming extremely slim.
She faced numerous difficulties, but throughout the process, she learned the importance of a balanced lifestyle. After years of turmoil, she was able to find happiness by building a healthy physique and career out of her passion for fitness.
The main lesson we can take from Jelly is to never take fitness to the extreme. She ate very few calories and overtrained on cardio in order to lose as much weight as possible. This led her to reach an extremely unhealthy 49 kilograms with no progress in her goals.