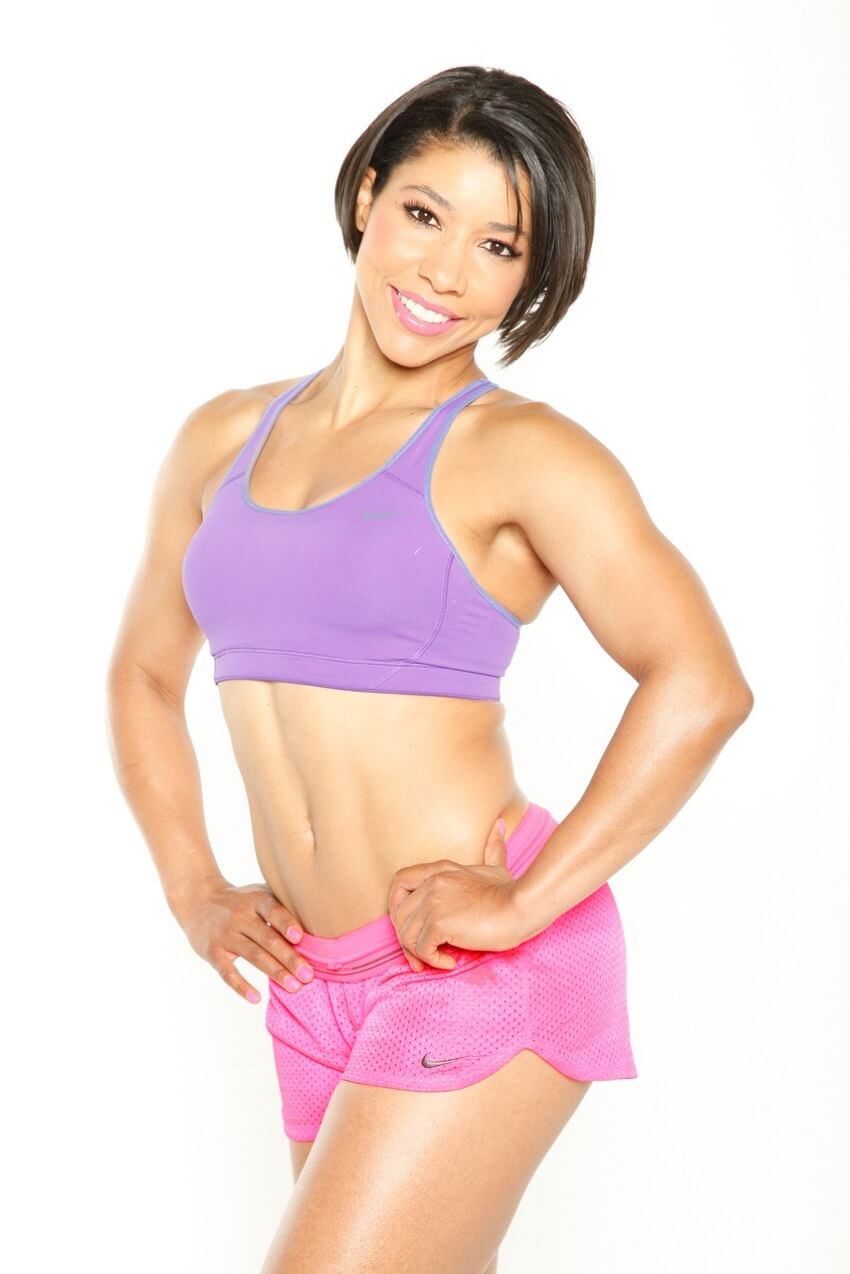 Jeanette Jenkins
Celebrity Fitness Trainer, Health Coach
Jeanette Jenkins is a Hollywood-based celebrity trainer, fitness coach, and entrepreneur.
Jeanette is originally from Ottawa, Canada, but in 1997, she moved to Los Angeles with a dream of becoming a fitness coach.
With years of hard work, Jeanette slowly built up her reputation within the industry, going on to become one of the world's top fitness coaches. This is her story:
---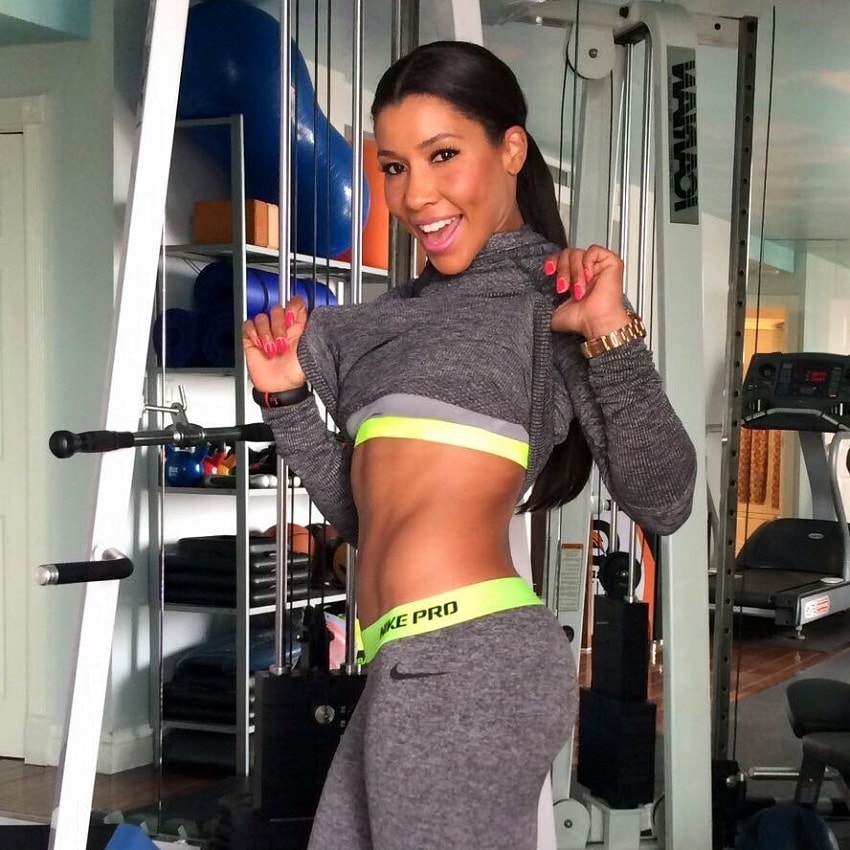 "Health is wealth and we all must take care of ourselves first before we run out into the world to take care of everyone else. Make a plan to eat healthy because every single living cell in your body is made up [from] the food you eat."
Athlete Statistics
Full Name: Jeanette Jenkins
Height
Age
Date of Birth
Nationality
5'5" (165cm)
48
September 18, 1974
Canadian
Profession
Alias
Era
Celebrity Fitness Trainer, Health Coach
msjeanettejenkins, The Hollywood Trainer
2010
| | |
| --- | --- |
| Height | 5'5" (165cm) |
| Age | 48 |
| Date of Birth | September 18, 1974 |
| Nationality | Canadian |
| Profession | Celebrity Fitness Trainer, Health Coach |
| Alias | msjeanettejenkins, The Hollywood Trainer |
| Era | 2010 |
---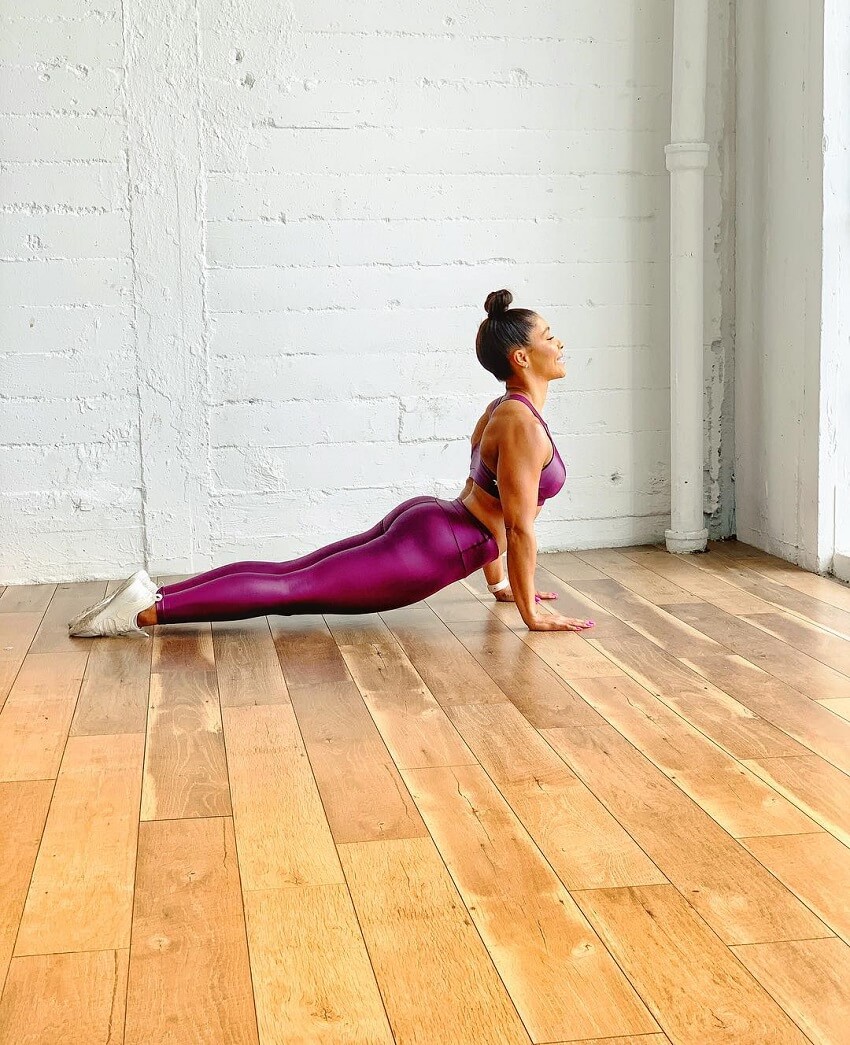 Accomplishments
Celebrity Trainer
Fitness Star
Health Coach
TV Host
Entrepreneur
---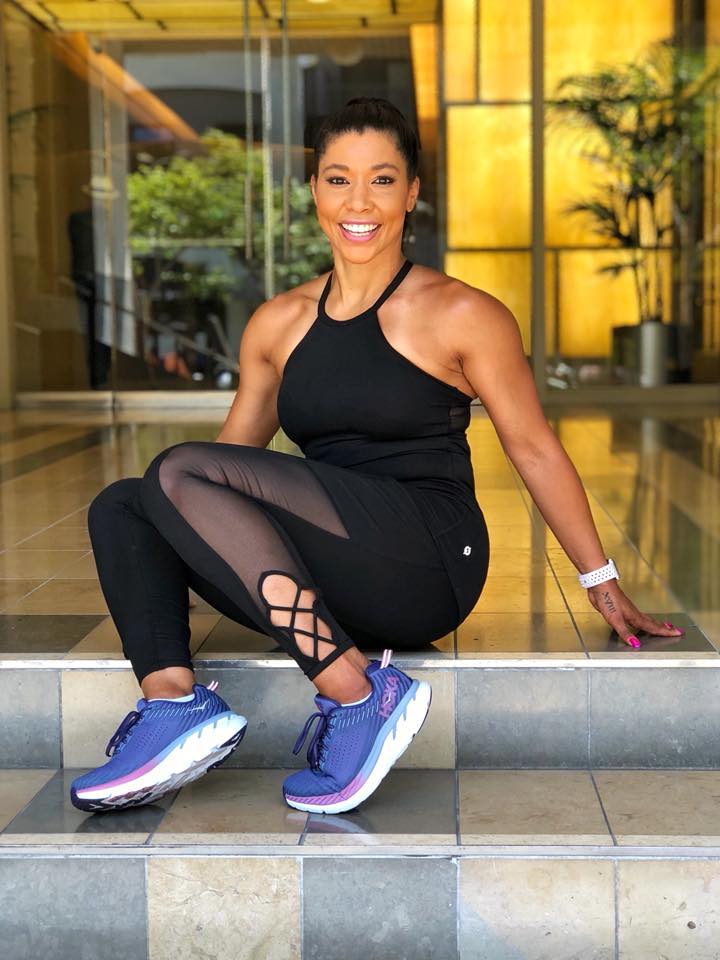 Biography
Following in Her Brother's Footsteps
Jeanette started playing sports at the age of 4. She was influenced by, and looked up to, her older brother who was an athlete himself.
"He was always the best on the team and whatever he did, I wanted to do because it was so exciting; from juggling soccer balls to catching footballs, hitting baseballs and shooting on hockey nets, I wanted to do it all!"
However, Jeanette still wasn't familiar with fitness and weight training at this point.
---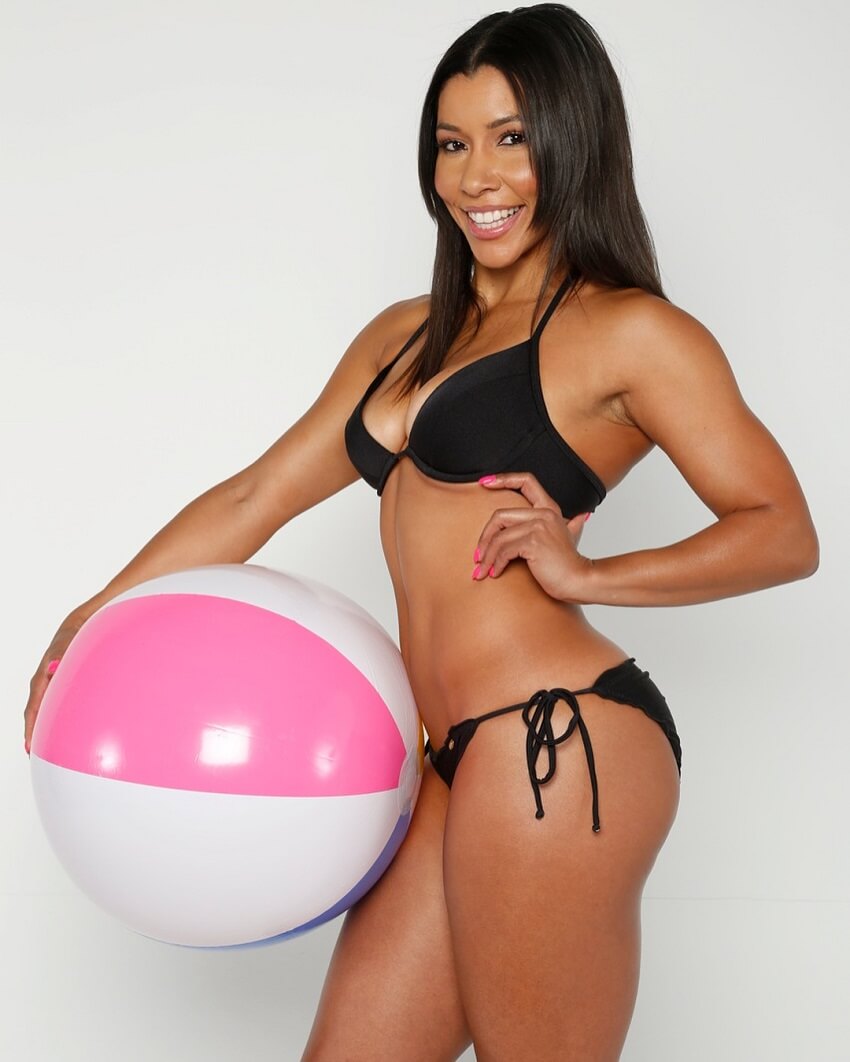 ---
Fitness and Swimming Instructor
It wasn't until the age of 16 that Jeanette started working out in the gym. This is where she first discovered her interest in fitness. Alongside gym training, Janette also began working as a swimming and aqua fitness instructor.
This lasted until college, after which Jeanette found a new job as a sideline trainer for a soccer team. In her spare time, she worked out in the gym, as her passion for fitness grew stronger and stronger.
---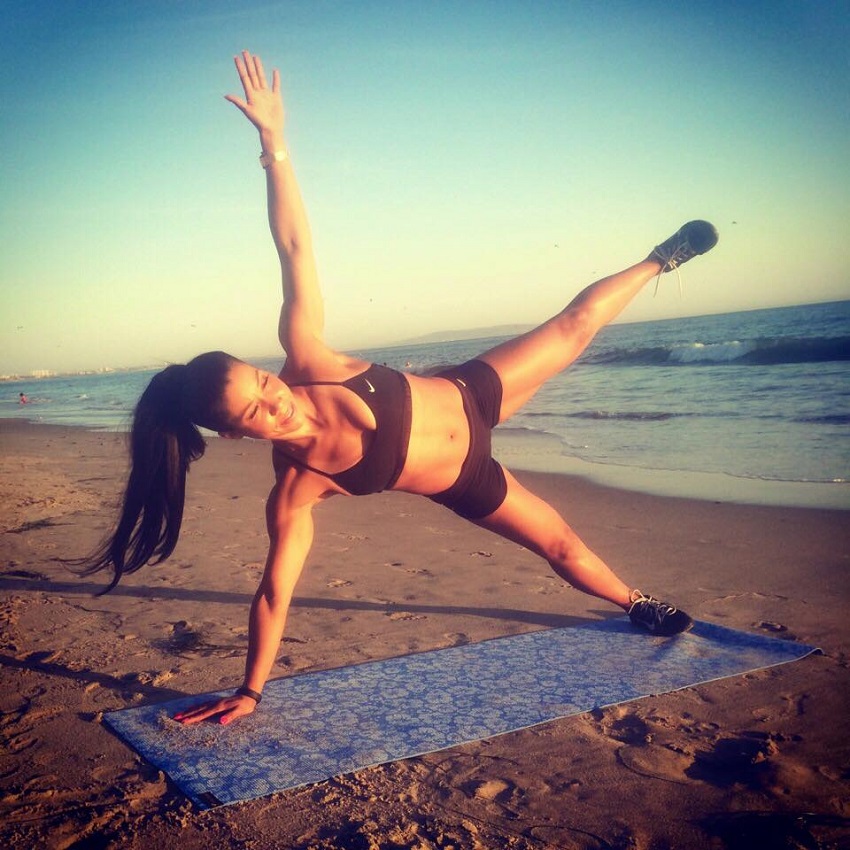 ---
Becoming A Hollywood Trainer
After her stint as a sideline soccer trainer and swimming instructor, Jeanette decided to transition to fitness full-time. To this end, she moved to Hollywood with a dream of becoming a fitness trainer.
The year was 1997 – Jeanette had just moved to Hollywood. She soon met several LA fitness trainers who introduced her to other influencers in the industry, enabling Jeanette to quickly grow her clientele.
Between 1993 and 1997, Jeanette worked hard to meet her goals. However, she says this period wasn't easy and it took her a lot of 'blood, sweat, and tears' to get to where she wanted to be.
---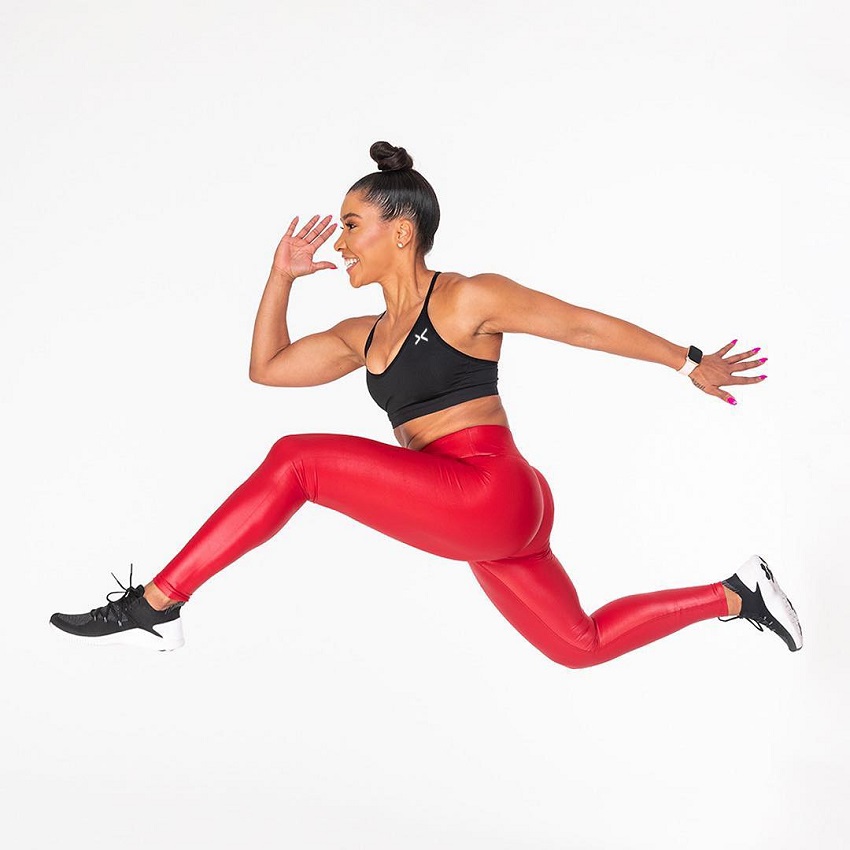 ---
Fame
After six years of working as a fitness trainer in Los Angeles, Jeanette created her first group fitness class. The project was an instant success. New clients started coming, including some of Hollywood's top celebrities.
Throughout the years, Jeanette grew an immense internet following and is now recognized as one of the household names in the fitness industry. Despite all of her success so far, Jeanette still goes strong and has no intention of slowing down anytime soon.
"I never advertised for a client in my career; I am extremely passionate about the work that I do and grateful that all of my clients have been referred to me."
---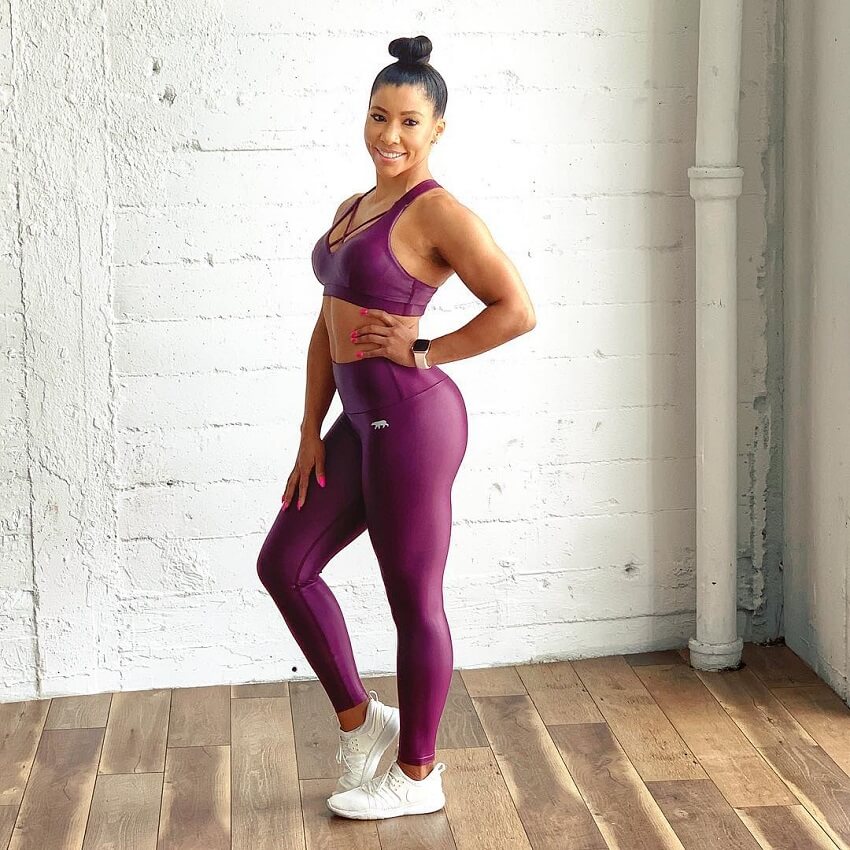 Training
High-Intensity
Jeanette Jenkins is known for wasting no time in her workouts. She trains multiple muscle groups at once, which not only saves her time but also keeps the intensity up.
Jeanette's favorite types of workouts for this goal are HIIT sessions. These include doing short bursts of intense activity followed by a short window of rest. She repeats this process multiple times throughout the workout, so that by the end of the session, her muscles are exhausted and ready for recovery.
Below is an example of Jeanette's ab workout, using HIIT principles from the above.
---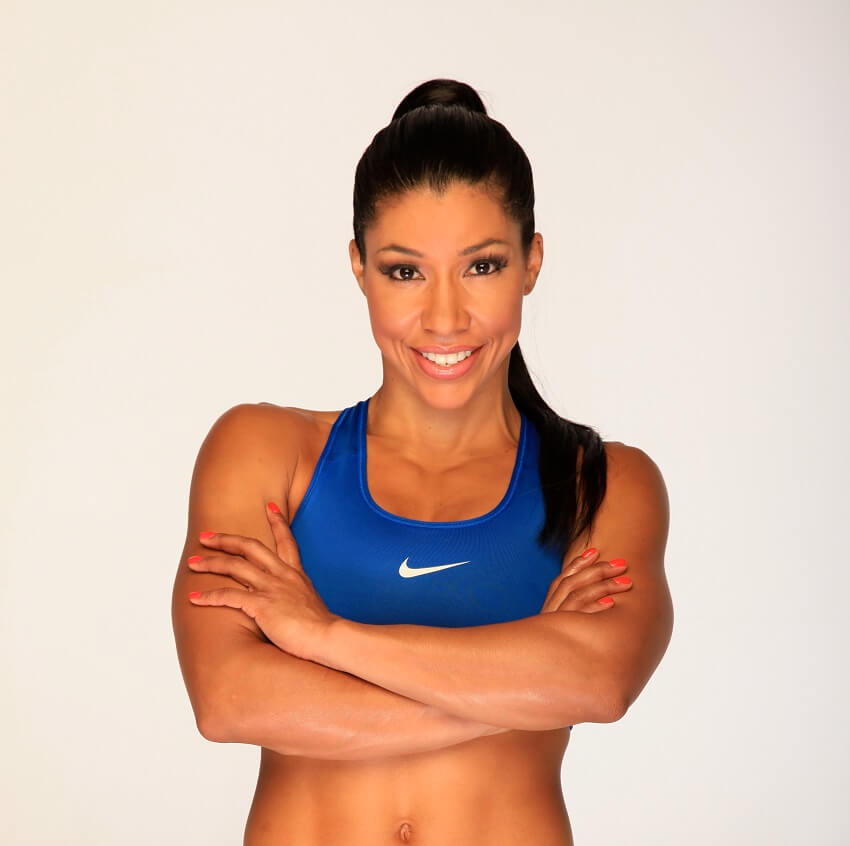 ---
HIT Abs Workout by Jeanette Jenkins
#1 Tuck Jump to Plank (30-45 seconds, 2-3 sets)
This movement, which is similar to a burpee, focuses on all muscles in Jeanette's legs, core, triceps, back, and biceps.
When performing this move, Jeanette ensures to engage her abs as she brings her knees up to her chest. After she gets into the plank position, she presses down with her palms while keeping he shoulder blades constantly engaged.
#2 Triple Knee to Side Lunge (30-45 seconds, 2-3 sets)
This movement gets Jeanette's heart rate up along with working on her lower body. This serves her as both cardio and strength training.
As she moves into the side lunge portion of the movement, Jeanette makes sure to land with a soft knee to protect herself from injury.
#3 Squat Jump Heel Taps (30-45 seconds, 2-3 sets)
Squat jump heel taps work on Jeanette's quats, glutes, and inner thighs all at the same time. Just like with triple knee to side lunge, she ensures to land with soft knees after each jump. This way, Jeanette avoids putting unnecessary stress on her knees.
#4 Ab-V Hold Leg Scissors (30-45 seconds, 2-3 sets)
This exercise targets Jeanette's deep core muscles that support her spine. Because of this, ab-v hold leg scissors are one of her favorite exercises for improving her posture.
Additionally, because she has bent arms in the exercise, she also works on her triceps and shoulders. This makes ab-v hold leg scissors an awesome multi-functional exercise.
#5 Walk Out Plank to Push-Up (30-45 seconds, 2-3 sets)
According to Jeanette, this exercise works on her glutes and hamstrings along with her core and shoulders. She ensures to push through her palms as much as she can when she walks herself out and back. This helps Jeanette to take pressure off her wrists.
#6 Squat to Plank  (30-45 seconds, 2-3 sets)
Jeanette loves to end her workouts with hard and intense exercises, and squat to plank is no exception. It's a strength training move which works on Jeanette's legs, glutes, as well as her core and upper body.
---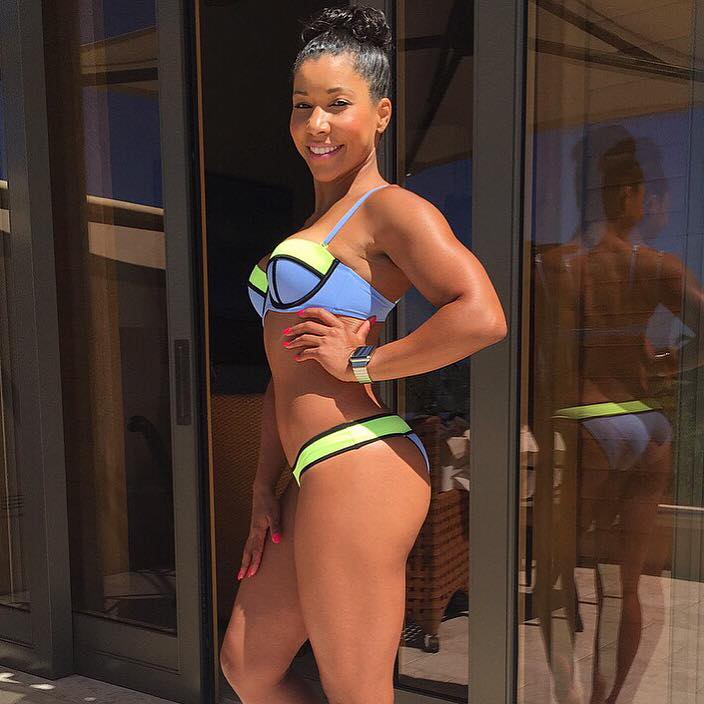 ---
A Simple Circuit Routine
Below is a simple and intense circuit routine created by Jeanette. She says it can be done anywhere, anytime, with no equipment needed. Best of all, Jeanette has found that this simple workout can have a profound effect on fat loss.
Squats (20 reps)
Stationary lunge (16 reps)
High knees (30 seconds)
Skaters (30 seconds)
Side leg taps or jumping jacks (30 seconds)
Push-ups (25 reps)
Ab tucks (15 reps)
---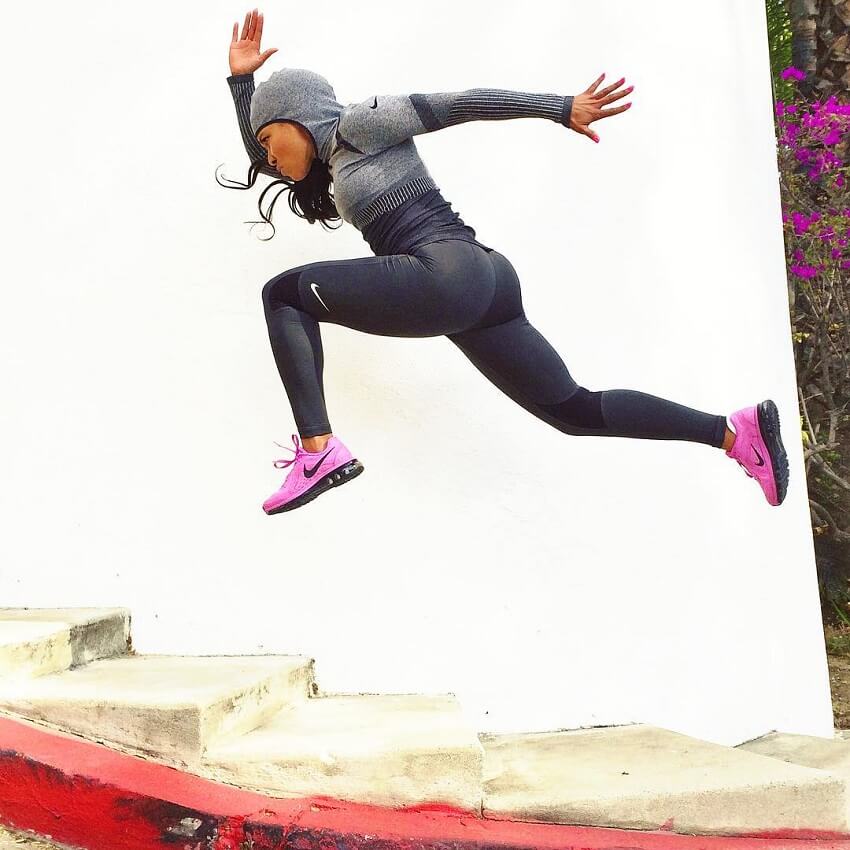 Nutrition
Jeanette Jenkins has always believed that every cell in her body is made from the food she eats. For this reason, she only eats the highest quality, organic, and unprocessed foods. Refined sugars and french fries aren't allowed in her meal plan.
In the own words of Jeanette: "If you consistently eat junk food then you will have junk cells and a junk body. This does not mean that you will be fat or overweight but it means you will have poor quality cells and you will be at higher risk of illness and disease.
Eat good quality organic, real whole foods from the earth and lean cuts of meat & organic dairy with no antibiotics or hormones to give your cells the best quality nutrients to build a strong healthy body." – Jeanette Jenkins
Meal Plan
Here's a sample meal plan of Jeanette Jenkins;
Breakfast: Scrambled Egg Whites, Sautéed Collard Greens, Turkey Bacon, Brown Rice, Green tea/w Lemon
Snack: Half-cup of organic low-fat cottage cheese with a half-cup of fresh berries
Lunch: Grilled Chicken Breast/ Garlic Spinach/ Half cup baked yam
Snack: Orange
Snack: Celery and Carrot Sticks with Hummus
Dinner: Albacore Tuna Chopped Salad
Dessert: Honey Dew Melon
Water: Half your body weight in ounces 87ounces = -2.5 liters of Water
Supplements Jeanette Jenkins Takes
Multivitamin – Jeanette says it's important to choose whole-food multivitamin over the synthetic one, because of the better absorption and health benefits.
Probiotics – Jeanette takes this supplement to support the growth of healthy gut bacteria.
Enzymes – Digestive enzymes help Jeanette digest and absorb the nutrients she receives from food.
Omega-3 Fatty Acids – These help support Jeanette's brain function along with serving as building blocks for various hormones that improve oxygen transport to muscles.
---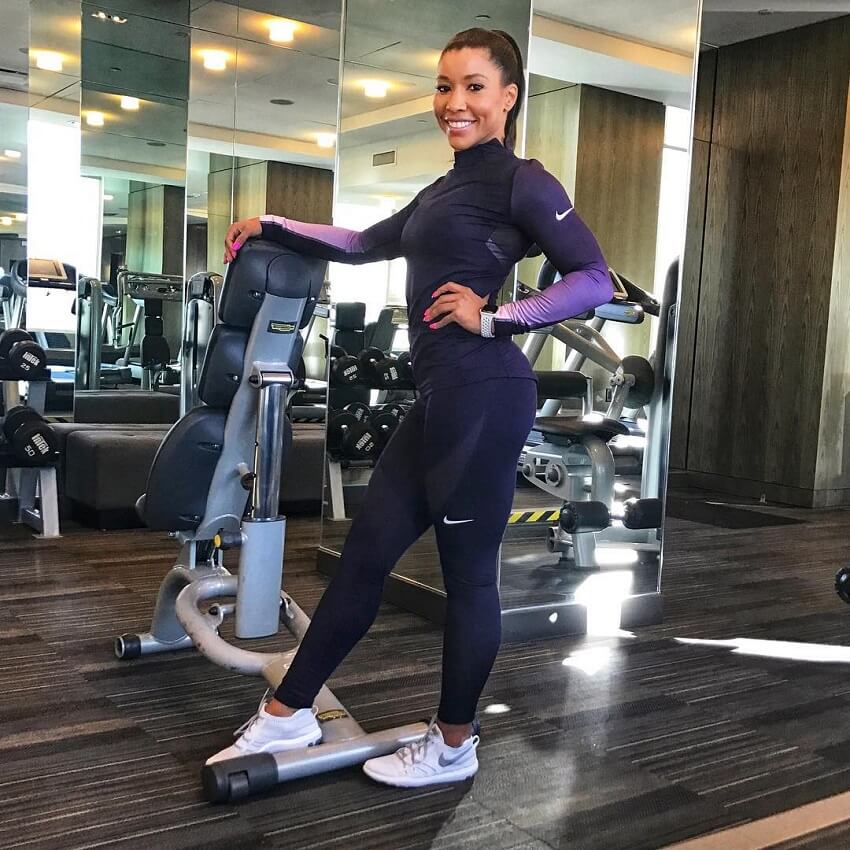 Idols and Influences
Jeanette gets her inspiration from helping people get in shape and lead a healthier life:
"The biggest reward is always knowing that you have helped people improve the quality of their life through improving and strengthening their mind, body and spirit, and those people you have helped have a ripple effect and help others."
---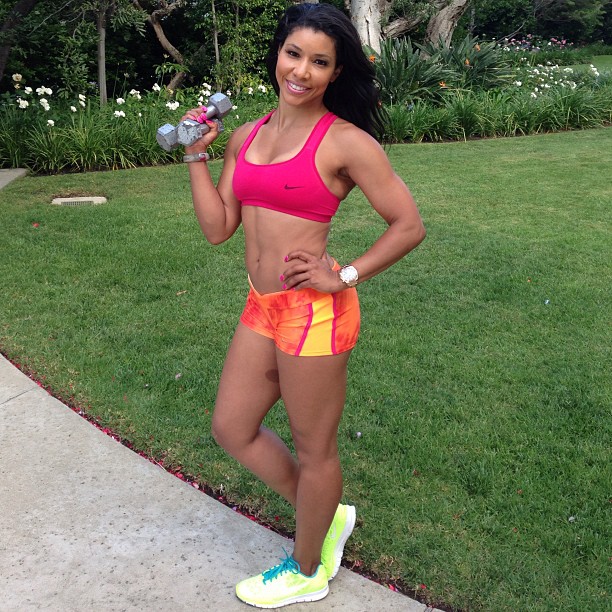 What we can learn from Jeanette Jenkins
Jeanette has shown us that fitness can bring a lot of happiness and joy into both your life, as well as the lives of other people who share your vision.
Jeanette started out as an aspiring personal trainer from Canada, but later, moved to Hollywood to take her career to a new level. There, she worked hard to help as many people as she could with her fitness advice – building a successful career in the process.
If anything, Jeanette Jenkins showed us that you should improve yourself every day, because that's the key to success in life. Jeanette's fame didn't happen overnight, it took her 4 years to go from an unrecognized trainer in LA to the very top of the fitness industry.
Although she's now at the top of her game, Jeanette always looks to improve and never settles for mediocrity. This is what's led her to greatness. With the same mindset, you can reach greatness too.