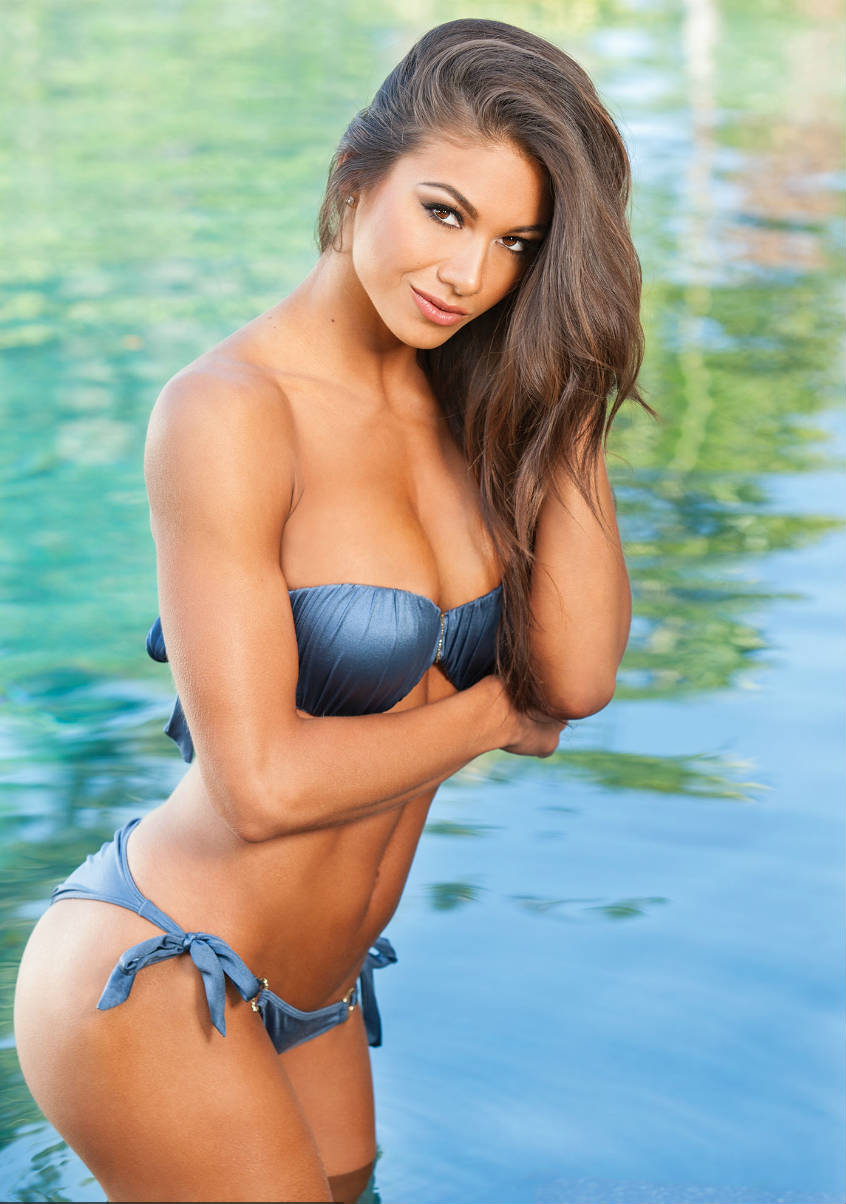 Janet Layug
IFBB Professional Bikini Competitor, Fitness Model, Sponsored Athlete
Janet Layug is an IFBB professional Bikini competitor, fitness model, and sponsored athlete from Florida, U.S.A. She rose to prominence in the fitness world, after she claimed a 1st place spot at the 2013 NPC National Championships.
This win gave her a Pro Card, and since then, she has won 4 more professional competitions. On the back of these victories, she managed to attract international attention, finding work with several high-profile industry brands.
Fast forward to today, and Janet manages to juggle her photo shoots, interviews, competition training and meal preparation with her family life. She is always looking towards her next competition season, and truly loves the sport she's a part of.
---

Athlete Statistics
Full Name: Janet Layug
Weight
Height
Nationality
Profession
125 - 135lbs (56.7 - 61.2kg)
5'8" (172.5cm)
American
IFBB Professional Bikini Competitor, Fitness Model, Sponsored Athlete
Era
2010
| | |
| --- | --- |
| Weight | 125 - 135lbs (56.7 - 61.2kg) |
| Height | 5'8" (172.5cm) |
| Nationality | American |
| Profession | IFBB Professional Bikini Competitor, Fitness Model, Sponsored Athlete |
| Era | 2010 |
---

Accomplishments
Competitions
2013 NPC National Championships, 1st
2013 NPC Fort Lauderdale Cup, 1st

2014 IFBB Battle on the Beach Pro, 1st

2014 IFBB Arnold Classic, 8th

2014 IFBB Olympia Weekend, 2nd

2014 IFBB Pittsburgh Pro, 4th

2015 IFBB Arnold Classic Australia, 1st

2015 IFBB Arnold Sports Festival, 3rd

2015 IFBB EVL's Prague Pro, 1st

2015 IFBB Korean Grand Prix, 1st

 2015 IFBB Olympia Weekend, 2nd

2015 IFBB New Zealand Pro, 1st
---

Training
Glutes Focused
Janet says that her "favorite exercises to do at the gym are glute exercises." She loves to complete lunges, leg presses, as well as squats. When she wants to use alternate leg exercise in the gym, she incorporates cable kick-backs along with barbell hip-thrusts.
Cardio
For her cardio workouts, Janet likes to choose from a variety of options including High Intensity Interval Training, outdoor sports such as hiking, and playing tennis. She loves cardio as it can often be a time for her to relax and plan her next weeks workout.
---

Nutrition
Healthy Eating
Janet eats a very healthy diet and tries to consume 5-6 meals a day. She keeps a track of her macronutrients, and makes sure she hits her targets for each day.
Her protein is always sources from lean meats such as turkey, chicken, and fish. Her carbs are from healthy sources such as brown rice. When it comes to vegetables, she says that she "loves the green options" such as broccoli and spinach.
Prepares Meals In Advance
In terms of meal preparation, Janet tries to cook her meals a day in advance of eating them. She stores her meals in small boxes in her fridge and then takes them with her wherever she goes.
Through doing this, Janet says she can take away the stress of having to come home from working out, tired, and preparing a meal from scratch.
She also knows exactly what nutritional content each meal contains this way.
---

What we can learn from Janet Layug
Janet has displayed how it is possible to balance the family life with the fitness life. She is an IFBB pro who has achieved a number of victories and gathered international attention. But, she still makes time for her children and husband.
This may be inspiration for other mothers out there. If you are finding it hard to make it to the gym, it may be useful to make more time where you can to workout, as this will benefit all areas of your life – just like Janet Layug.