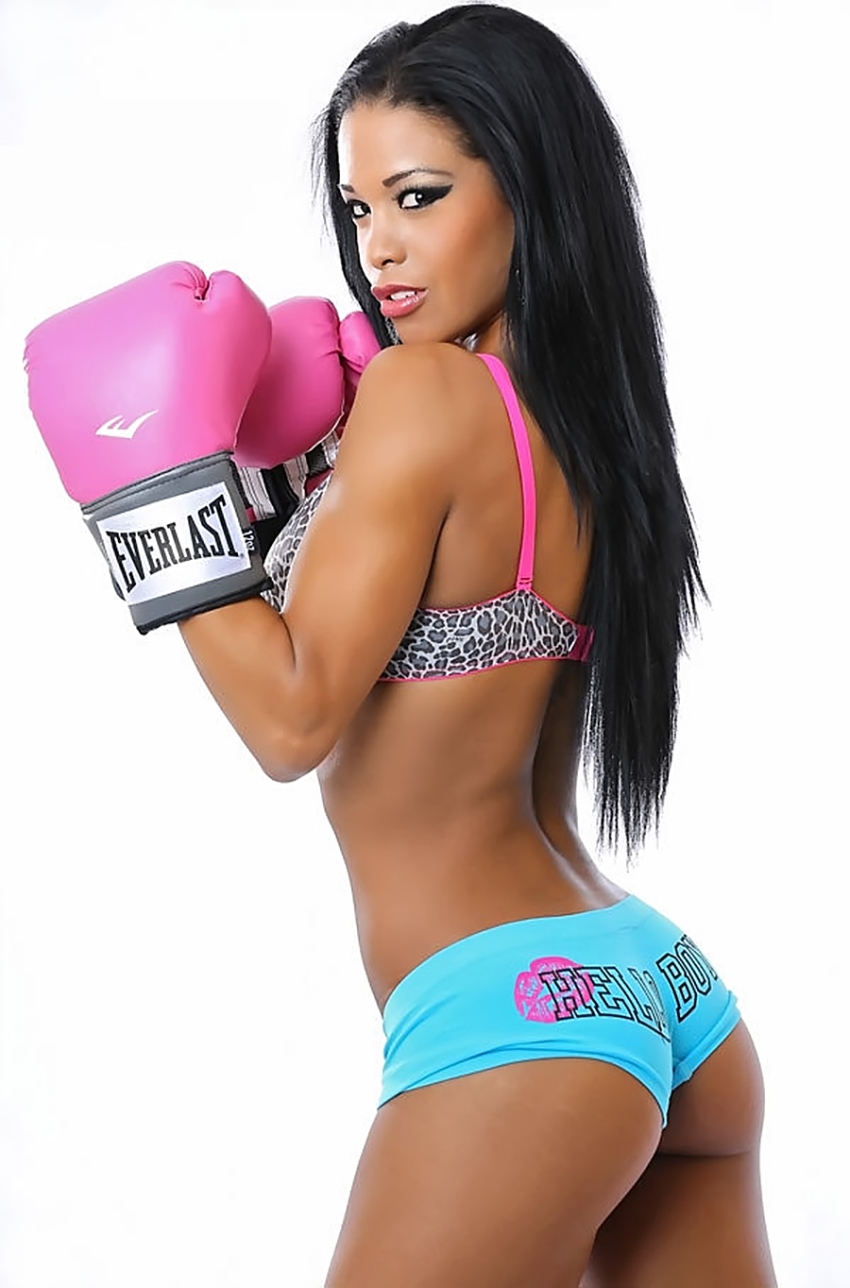 India Paulino
Bikini Competitor, Fitness Model, Police Officer
India Isabel Paulino is an IFBB Bikini Pro contestant, and lifestyle coach from Fort Lauderdale Florida.
A former police officer, India has seen her career in fitness "skyrocket" once she started competing in bikini shows; winning her debut competition in 2010, and her Pro Card only one year later.
Having won 11 professional shows by 2015, she's become recognized as one of the most promising female bikini athletes of the 2010s.
This is her story:
---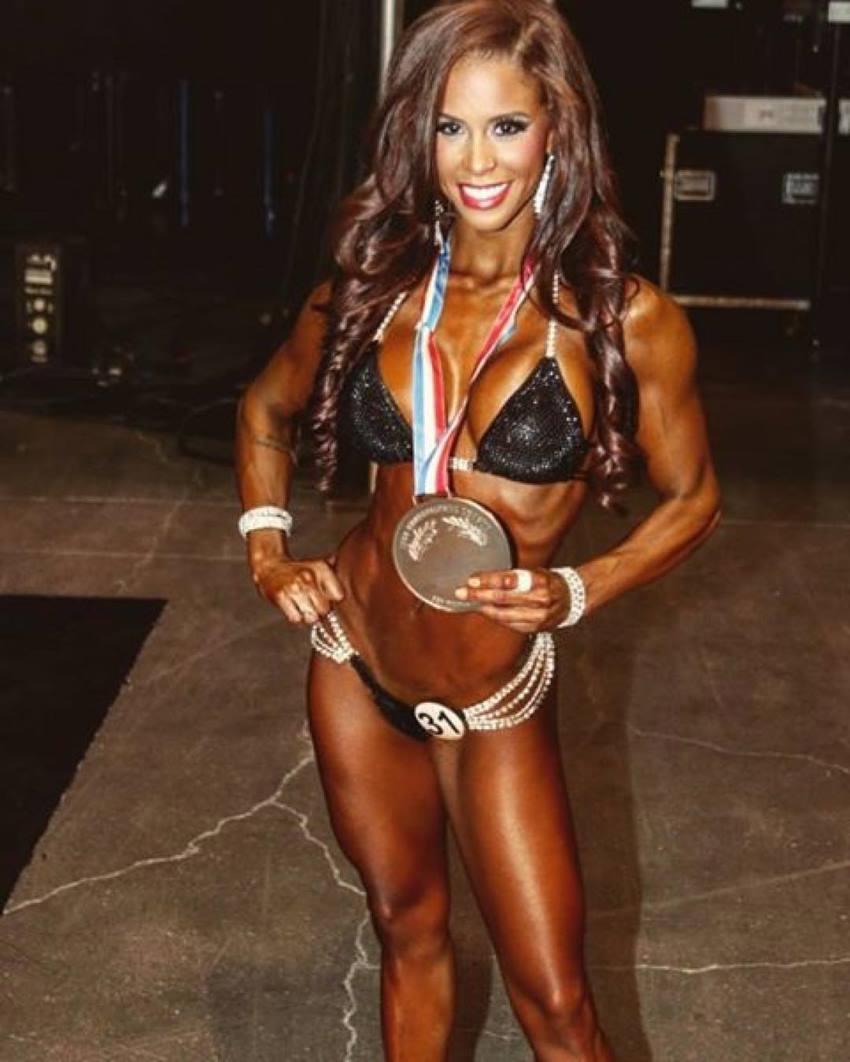 Athlete Statistics
Full Name: India Isabel Paulino
Weight
Height
Age
Date of Birth
Under 115lbs (52.2kg)
5'2" (157.5cm)
36
July 17, 1987
Nationality
Profession
Era
American, Dominican
Bikini Competitor, Fitness Model, Police Officer
2010
| | |
| --- | --- |
| Weight | Under 115lbs (52.2kg) |
| Height | 5'2" (157.5cm) |
| Age | 36 |
| Date of Birth | July 17, 1987 |
| Nationality | American, Dominican |
| Profession | Bikini Competitor, Fitness Model, Police Officer |
| Era | 2010 |
---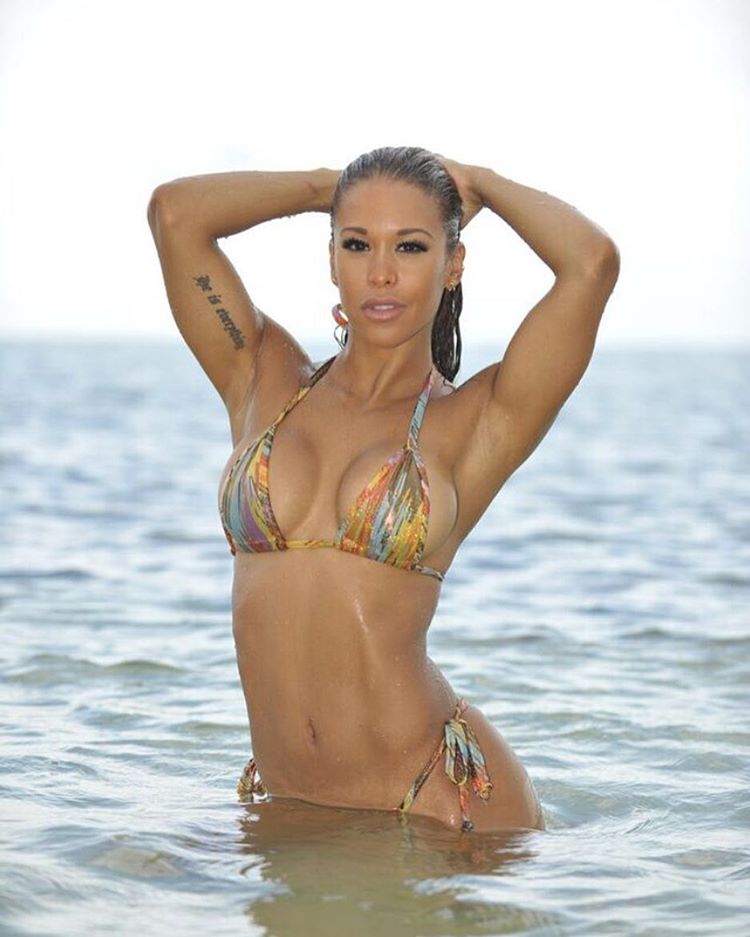 Accomplishments
2015 IFBB Europa Phoenix, 1st
2015 IFBB Olympia Weekend, 4th
2015 IFBB New York Pro, 1st
2015 IFBB Pittsburgh Pro, 1st
2015 IFBB Miami Muscle Beach Pro, 1st
2015 IFBB Arnold Classic Australia, 3rd
2015 IFBB Arnold Sports Festival, 4th
2014 IFBB Korea Pro, 3rd
2014 IFBB Olympia Weekend, 6th
2014 IFBB PBW Tampa Pro, 1st
2014 IFBB New Zealand Pro, 3rd
2014 IFBB Australia Pro Grand Prix XIV, 3rd
2014 IFBB Arnold Classic, 6th
2013 IFBB Olympia Weekend, 5th
2013 IFBB Australian Pro Grand Prix XIII,1st
2013 IFBB Arnold Classic, 1st
2012 IFBB Masters Olympia & Pro World, 1st
2012 IFBB Sheru Classic, 2nd
2012 IFBB Olympia Weekend, 3rd
2012 IFBB New York Pro, 1st
2012 IFBB Pittsburgh Pro, 1st
2012 IFBB Arnold Classic, 2nd
2011 IFBB Pro World Masters Championships, 1st
2011 IFBB Fort Lauderdale Pro, 1st
2011 IFBB Olympia, 6th
2011 IFBB Jacksonville Pro, 2nd
2011 IFBB Pro Bodybuilding Weekly Championships, 5th
2011 NPC Junior National Championships, 1st
2011 NPC Bev Francis Atlantic States Bodybuilding, Figure, & Fitness Championships, 2nd
2011 NPC Bev Francis Atlantic States Bodybuilding, Figure, & Fitness Championships, 1st
2011 NPC Pittsburgh Championships, 3rd
2011 IFBB Arnold Amateur, 2nd
2010 NPC Fort Lauderdale Fitness, Figure & Bikini, 1st
---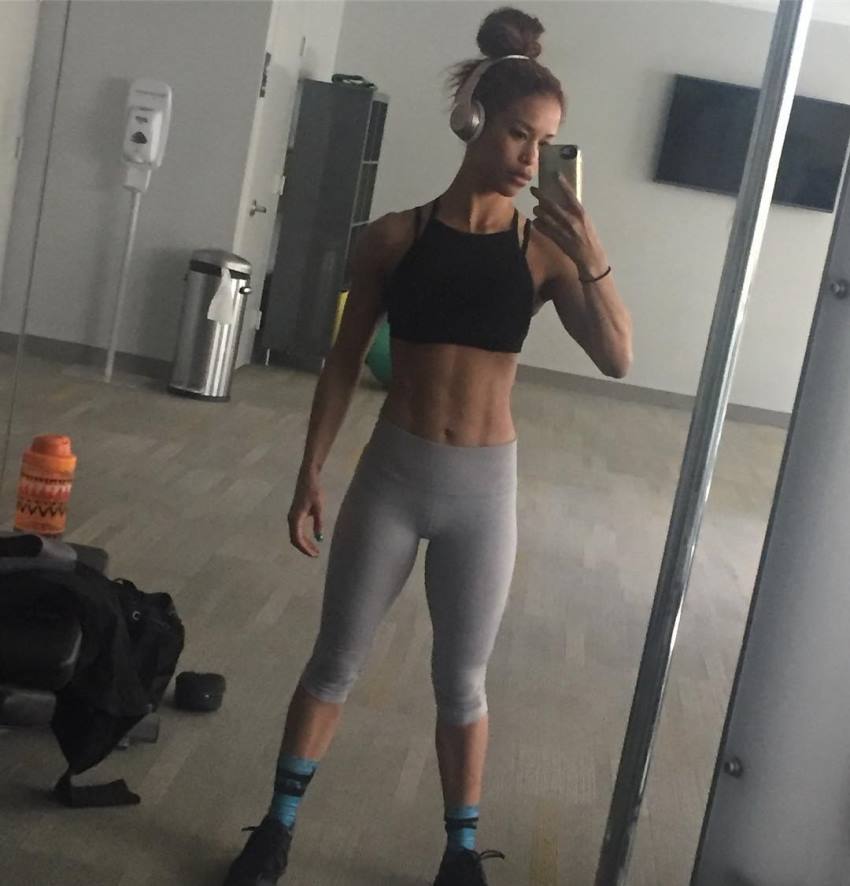 Biography
Police Officer, and a Bikini Competitor
India Paulino was a competitive individual since her early years. By the time she entered high school, she had already tried every sport and discipline her schools had to offer – from martial arts and volleyball, to dancing and fitness.
This passion for sports saw her transition to competitive bikini shows, after finishing high school. She also began working as a police officer at the same time, so she didn't have much time to prepare for her competitions.
Nevertheless, her talent on the stage, and her amazing physique brought her the first place in her debut bikini show, the 2010 NPC Fort Lauderdale Fitness. After she tasted victory in her debut contest, India realized how much potential she had in the sport. As a result, she left her job as a police officer behind, and dedicated her entire life to fitness.
India said this decision was risky, but it proved to be the right one – for the next five years, she went on a "rampage", winning shows such as 2011 NPC Bev Francis Atlantic States Bodybuilding, Figure, & Fitness Championships, 2011 NPC Junior National Championships, and the 2013 IFBB Arnold Classic; earning her Pro Card just one year after her debut.
Aiming High
With her success in fitness, India continues to work hard on her dreams; still hungry for more victories on the stage. She now enjoys the life of a successful bikini competitor, and a fitness model with a big following online.
Talking about her accomplishments, India says she's most proud of achieving her goal of becoming an IFBB Pro competitor, making it among top 6 at the 2011 Olympia, and becoming a sponsored athlete.
"The fact that we get the opportunity to compete in the most prestigious shows in the world such as the Olympia and the Arnold classic is so awesome. The people in the organization are so amazing and do a wonderful job from putting on shows, to taking care of the athletes."
---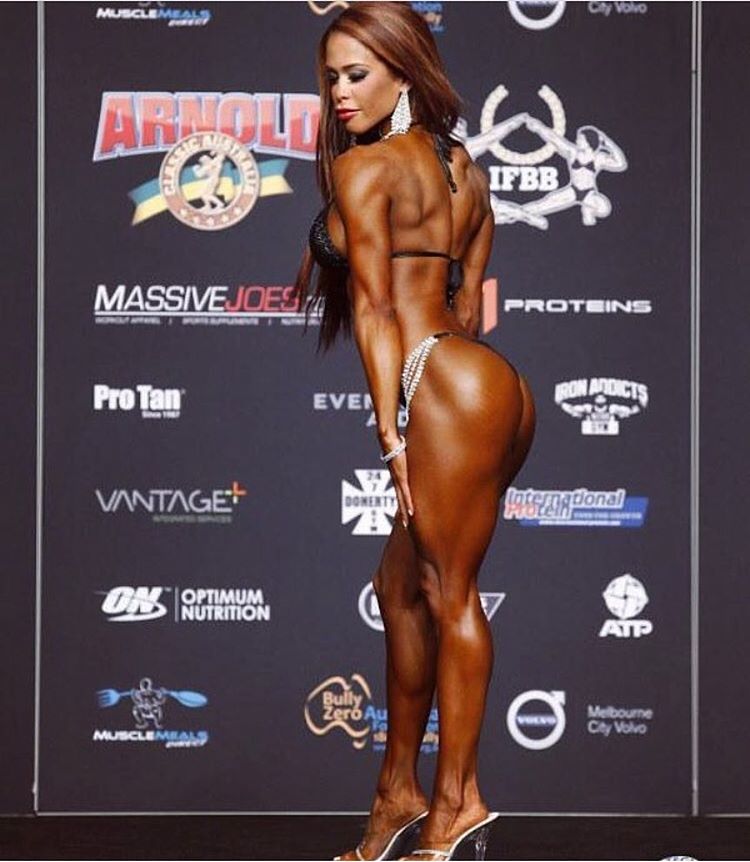 Training
India trains five times a week, working on a different body part every day. As for cardio, she does it every day, sometimes two times per day.
She doesn't have a set training routine, as her coach gives her a new workout plan every month.
Types of Cardio
Although HIIT is usually her number one choice for cardio, India says she likes to "switch it up" with normal running on a treadmill, or the Stairmaster.
She likes the Stairmaster because it tones different parts of her lower body; depending on how she positions herself.
Building Great Legs
India says she's lucky to have a great lower body genetics, which means she doesn't have to train her legs extremely hard to get them to respond.
This is India talking about squats and her leg development;
"I personally don't squat a lot. I know these days everybody is all about Squat! Squat! Squat! I personally don't do squats very often because if I did my Quads would be outta control and that doesn't fit into the Bikini look I'm trying to achieve."
Instead of doing compound exercises like squats, India likes to do a lot of isolations such as glute kickbacks, lunges, and exercises which include stability ball.
---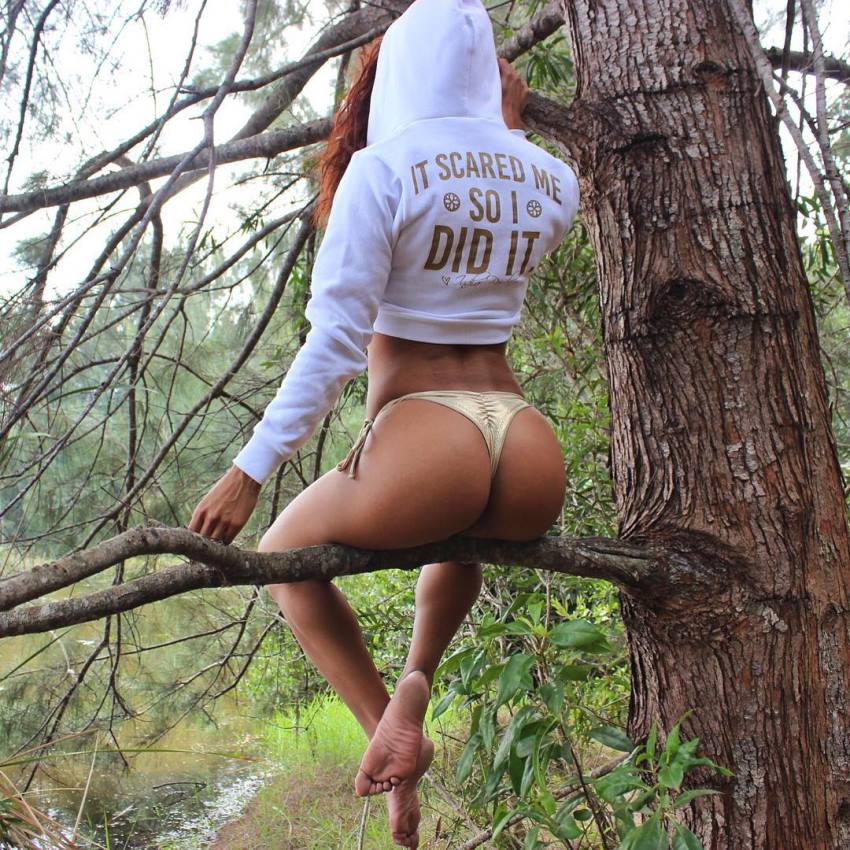 "I don't count calories. In preparation for a competition I sit down with my coach and we discuss my diet and she comes up with a nutrition plan. If you get caught up in counting calories it can really become an issue. A lot of women have also a big issue with the scale and their bodyweight. Unless I'm close to a show I don't weigh myself."
Nutrition
Same as with her training, India has a different meal plan every month. Still, there are some foods which she consumes on a regular basis, and they are;
Steak
Oatmeal
Asparagus
Broccoli
Egg Whites
Salmon
Brown Rice
Orange Roughy
In terms of macros, she eats similarly throughout the whole year, the only exception is when she's in the contest-prep mode – that's when she drops her carbohydrate and fat intake, and increases her proteins.
She doesn't count macros by the grams; instead, she uses a mirror as her main guide for progress.
Supplements
India rarely drinks protein shakes; she prefers getting her protein from whole food sources. The only supplements she takes are a multivitamin, glutamine, and fat burner.
---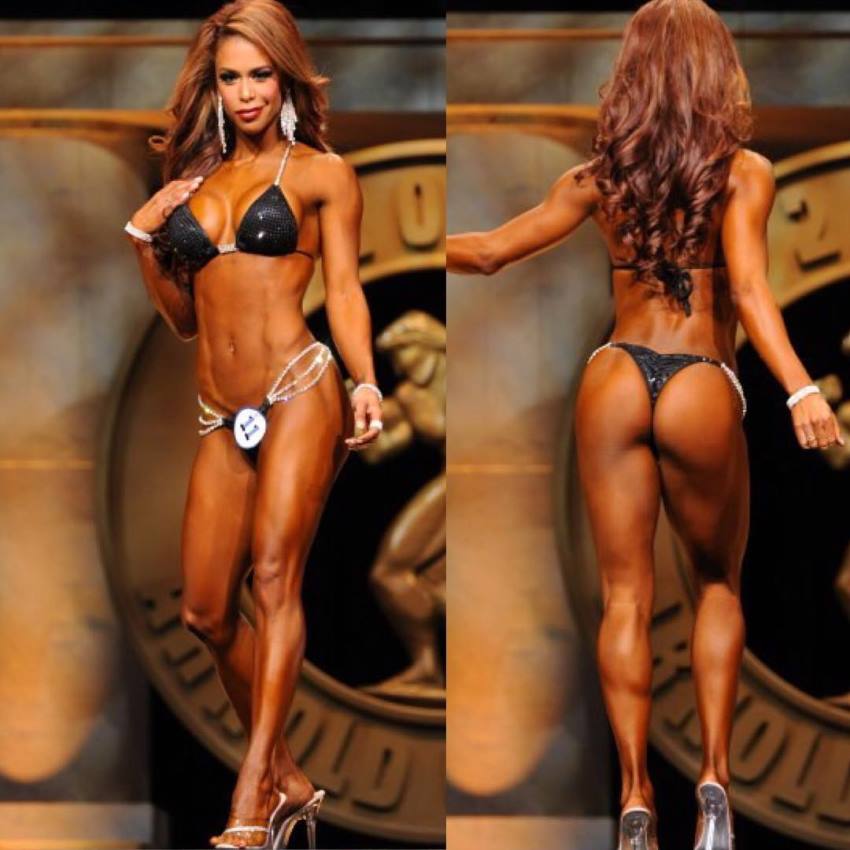 Idols and Influences
Nathalia Melo is one of India's favorite people in the fitness industry. India says she got inspired by Nathalia when she saw the picture of her awesome physique from the 2010 Olympia.
---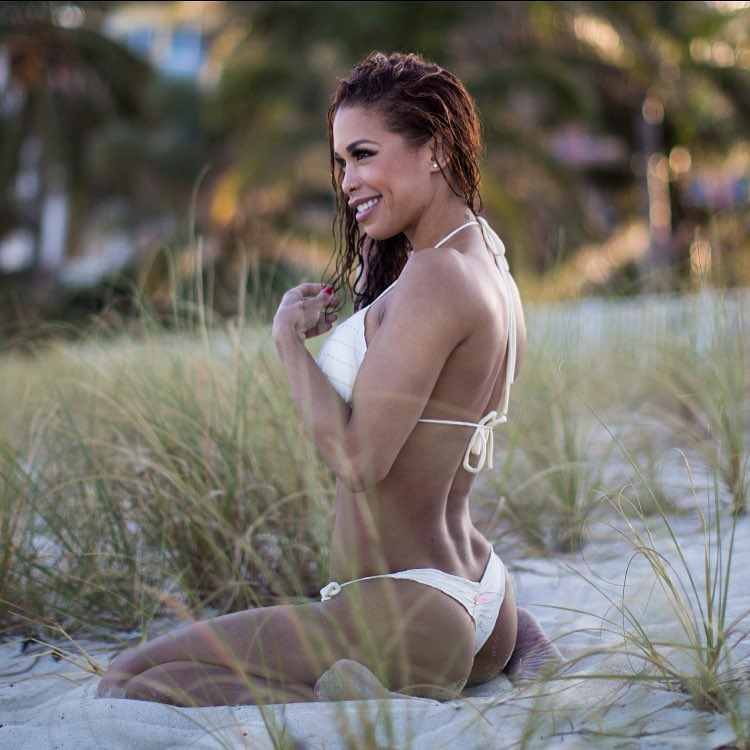 What we can learn from India Isabel Paulino
Several years after she finished high school, India was faced with a choice – she could've continued working as a police officer and "play it safe", or she could've taken a risk and chase her dream career in fitness.
Having chosen the latter, she was unsure where this decision would take her. But, after only one year, she already won her first two shows, and earned a Pro Card. At the end, her risky decision took her to places she never dreamed of.
If anything, India taught us that being courageous is sometimes the only way to accomplish greatness in life. As someone once said, "difficult and risky roads often lead to beautiful destinations."