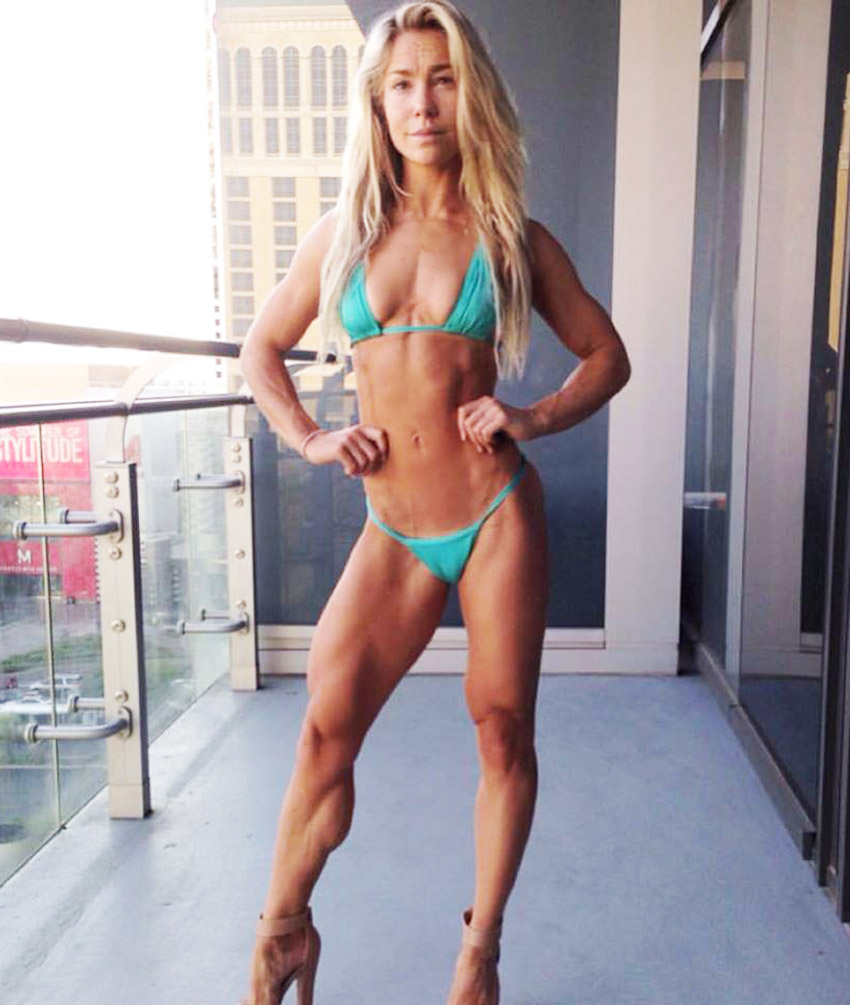 Hattie Boydle
Bodybuilder, Model
Hattie Boydle has gone from being hospitalized with a serious illness to become one of the best female fitness models on the planet.
When she was young, she was unfortunate enough to lose one of her close friends which affected her deeply. She began training and dieting to better her life after realizing the importance of health.
However, things didn't go to plan in the beginning, Boydle became ill with anorexia and suffered with bulimia through obsessions with food and exercises and her body. With many ups and down and being admitted into care, she eventually came through and learned more about herself and her condition.
Boydle battled through and went from strength to strength. She's now one of the top fitness models in the world, and she continues to show everyone what can be done with the right approach and mindset.
This is her story:
---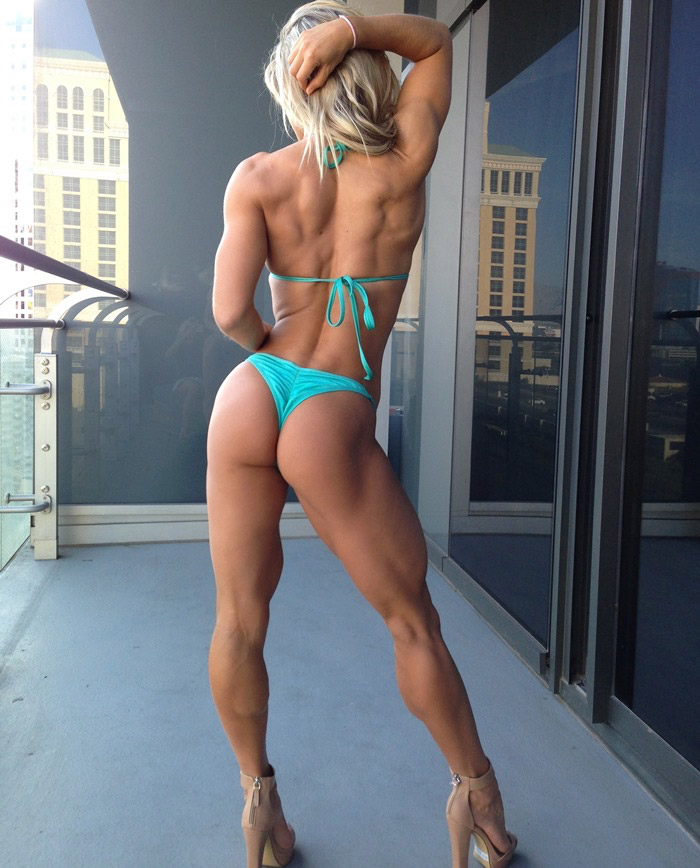 Athlete Statistics
Full Name: Hattie Boydle
Weight
Height
Nationality
Profession
135 - 145lbs (61.2 - 65.8kg)
5'5" (165cm)
Australian
Bodybuilder, Model
Era
2010
| | |
| --- | --- |
| Weight | 135 - 145lbs (61.2 - 65.8kg) |
| Height | 5'5" (165cm) |
| Nationality | Australian |
| Profession | Bodybuilder, Model |
| Era | 2010 |
---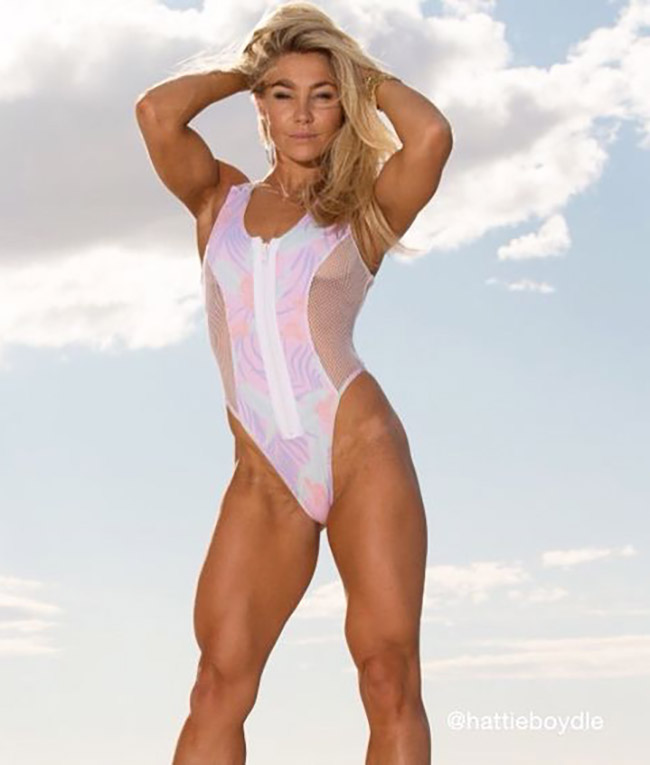 Accomplishments
Competitions
2016 WBFF Fitness Modle Champion of the World
2013 Miss Bikini Universe Champion Las Vegas
2013 MuscleMania Model Overall Champion
2013 1st place ANB Sydney Fitness Model
2013 2nd Place FILEX INBA fitness model
2011 INBA Austrailia Sports Model Champion
2011 2nd Place INBA Universe Sports Model
---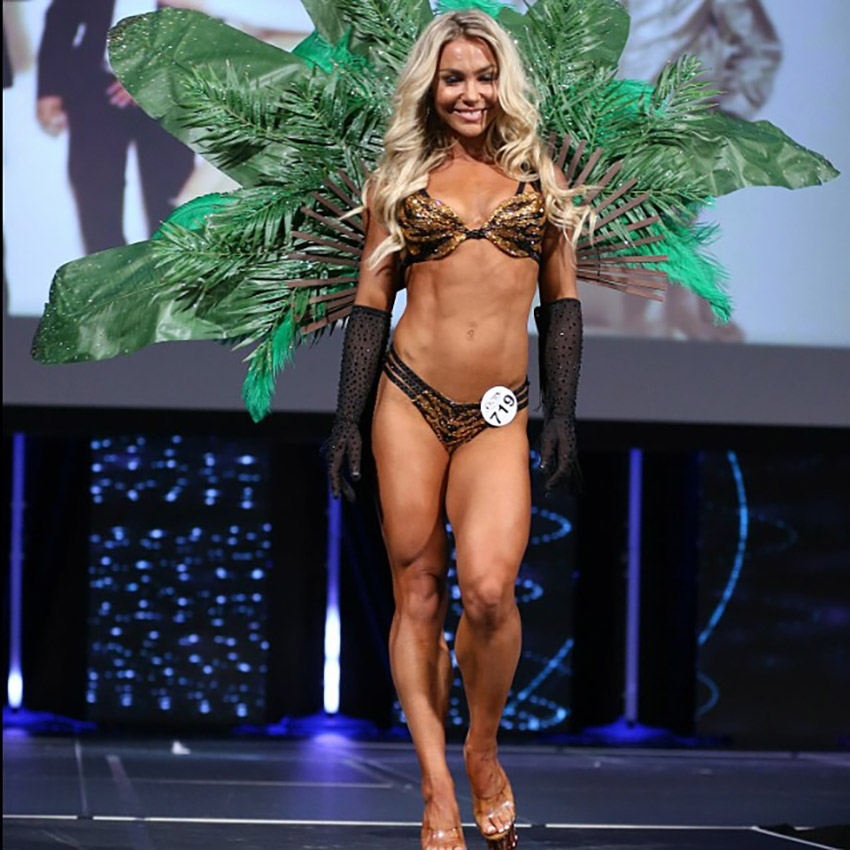 Biography
Battling With Bulimia
Hattie Boydle first became inspired to become fit and healthy after she lost her friend in a tragic accident. This motivated Boydle to create the best version of herself possible and start working out.
"I decided I wanted to be the best version of myself possible, and that meant pushing myself in every way imaginable. But that pressure backfired."
Wanting to tone up her already relatively lean body and make weight loss her primary goal, she set out to change her entire body. In the beginning, it all started with the idea that losing extra weight was the key to her health and happiness.
But things soon started to turn in the opposite direction. Boyle went from a healthy young girl to living a life with an unhealthy obsession about exercises and food. She soon started to develop negative thoughts about herself and a dangerous eating disorder developed.
"I got addicted to exercise, and would feel guilty if I didn't do any."
It got to a point where if she didn't or couldn't train for any reason, she wouldn't allow herself to eat. This also transferred into her homework and studies. If she didn't study or complete her homework she wouldn't eat a thing.
---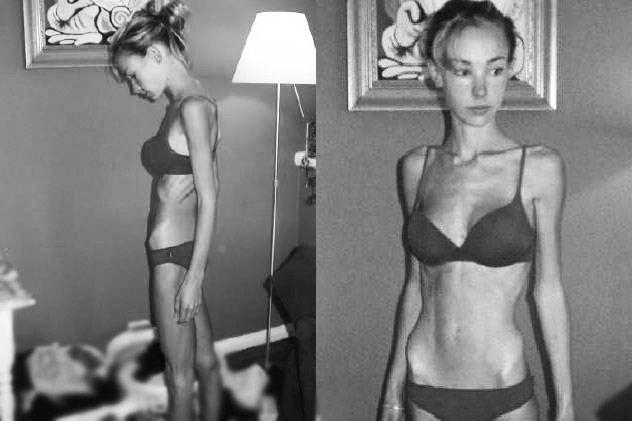 A young Hattie Boydle.
"I soon put a rule on myself — if I didn't train, I didn't eat."
---
Overcoming An Illness
Boydle's health didn't return overnight. There was a long period where her obsessions became worse. Her mother became increasingly worried about her constantly exercising. Boydle would run for hours until she was blue all over.
She would sneak in exercises when nobody was watching and even tense her muscles in bed upon waking, as she thought "if I'm moving. I'm exercising."
"I would clean the house, I would cook but not eat the food; anything I could do to move. I would wake up and do muscle squeezes in bed, because in my mind that was movement and exercise."
Her friends were also concerned and tried to help. There was a time she'd walk long distance of up to half a marathon just not to be sat in a car without movement. Her obsessions became life threatening.
"I looked like the devil. I went into the hospital as an inpatient. The first day, I had to eat a meal, but I wasn't used to eating so much and I fainted."
It finally came to the point where she couldn't walk around her own home that things got serious. She was admitted to the hospital for close observation and treatment.
---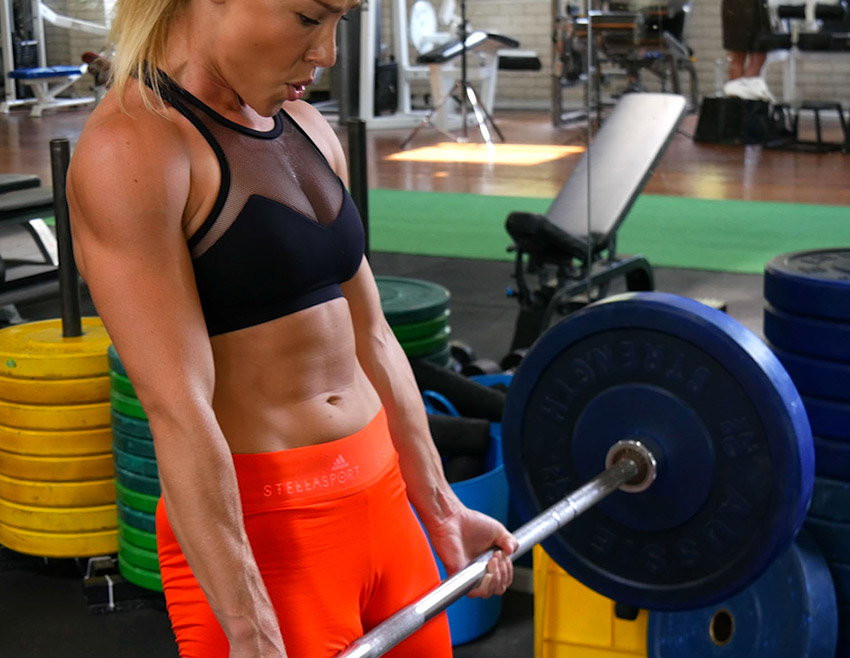 ---
Strength Training And healthy Eating
After a long battle with her illness, and a few more ups and downs in between, Boydle eventually found strength training and a healthy approach to eating. Reassuring herself with positive thoughts every day, she started to feel and look like a different person.
Using weight training as a backbone for health and fitness and learning about macro-nutrients and the many benefits of a varied diet full of calories, Boydle was on the road to recovery.
---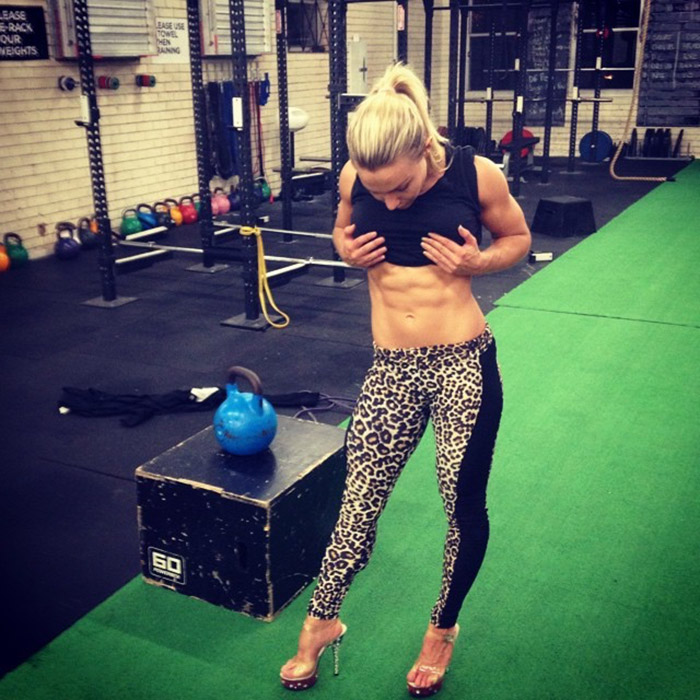 ---
Competing
Coming on leaps and bounds, Boydle is now a top model and fitness competitor. She's won numerous fitness and bodybuilding competitions such as the 2016 WBFF Fitness Models where she took home 1st place.
Throughout 2011-12 and 2013 she's also competed in shows such as ANB Sydney Fitness Model Competition taking 1st place, and the 2013 Miss Bikini Universe Champion held in Las Vegas. Looking at her competition history, it's clear to see that Boydle overcame her illness and took her life back.
Wrestling
Along with being a successful Fitness Competitor, Boydle is now working closely with the WWE (World Wrestling Entertainment) team in a bid to widen her skills and an entertainer and Professional Fitness Star.
Personal Trainer
Hattie Boydle can be found working as a personal trainer and as an online coach for numerous clients hoping to achieve their dreams physiques. Her mission is;
"To inspire women all over the world to push their boundaries when it comes to lifting heavy, creating curves, getting up on stage or being the best version of themselves."
---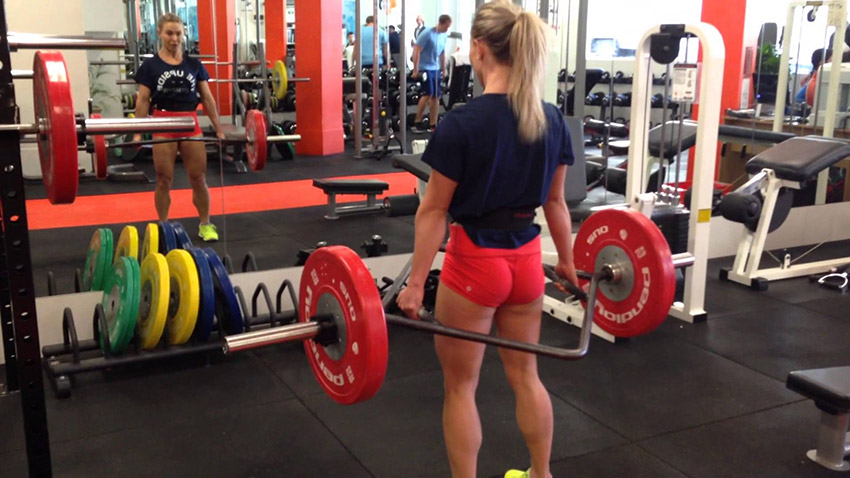 Training
Boydle has built up her training through years of working closely with professionals who've understood her needs and requirements for competitions. Her workouts consist of heavy lifting mixed with lighter weights and higher reps. An example of her workout can be seen below.
There are three main exercises that Boydle will always recommend to fit into any training plan for overall fitness and strength. These are;
Squats: "There is nothing like having a good squat day! I get under the bar and everything just glides! Plus there are so many variations it's hard to get bored."
Back Extensions: "With my toes turned out, is one of my favorite exercises. For years I would get a sore lower back, and it wasn't until I put this bad boy into my routine that I started to get rid of my back pain."
Hip Thrusts: "On a decline bench with a barbell is another great 'burner' for my glutes. This year, when I was 9 weeks out from the WBFF World titles, I fractured my foot and could no longer squat, sprint, lunge or put pressure on my foot. This exercise helped me train through it, and I was able to keep my posterior chain and strength levels in check."
Cardio
As Boydle put it, her preferred form of cardio for getting leaner is "HIIT for sure." She also says, "I like a challenge, and I enjoy the short bursts of intensity."
Weekly Workout
Monday: Legs/Back
High Bar Squats 5 x 5 (Superset)
Lying Leg Curls 5 x 8
Good Mornings 8 x 8 (Superset)
Back Extensions 5 x 20
Lateral Raises 5 x 12 (Superset)
Single Arm Rows 5 x 12
Tuesday: Legs/Chest/Cardio
Front Squats 5 x 5 (Superset)
Lying Leg Curls 5 x 5
Flat Bench Press 5 x 8
Face Pulls 5 x 12
Incline Dumbbell Press 5 x 12 (Superset)
Pendlay Rows 5 x 12
P.M./HIIT
Wednesday: Legs/Back/Shoulders
Low Bar Squats 5 x 5 (Superset)
Lying Leg Curls 5 x 5
Good Mornings 8 x 8 (Superset)
Back Extensions 5 x 20
Lateral Raises 5 x 12
Single Arm Rows 5 x 12
Thursday: Legs/Chest/Cardio
Front Squat 5 x 5 (Superset)
Lying Leg Curls 5 x 5
Flat Bench Press 5 x 8 (Superset)
Face Pulls 5 x 12
Incline Dumbbell Press 5 x 12 (Superset)
Pendlay Rows 5x 12
P.M./HIIT
Friday: Legs/Back/Shoulders
High Bar Squats 5×5 (Superset)
Lying Hamstring Curls5 x 8
Good Mornings 8 x 8 (Superset)
Back Extensions 5 x 20
Lateral Raises 5 x 12 (Superset)
Single Arm Rows 5 x 12
Saturday: Legs/Chest/Cardio
Front Squats (Superset)
Lying Leg Curls 5 x 5
Flat Bench Press 5 x 8 (Superset)
Face Pulls 5 x 12
Incline Dumbbell Press 5 x 12 (Superset)
Pendlay Rows 5 x 12
Sled Sprints
Sunday: Rest
---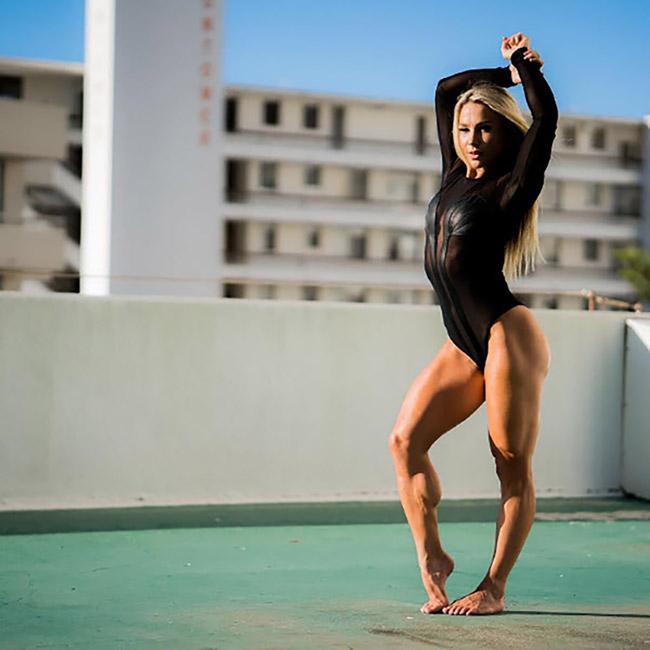 Nutrition
As most fitness pros, Boydle's diet is no different, it consists of lean proteins, clean sources of carbs and healthy fats with the occasional treat added in here and there.
Diet
Meal 1: 2 Poached Eggs, 2 Slices Soy and Linseed, 1 tablespoon Butter and 1 Skim Cappuccino
Meal 2: 1 Scoop Whey, 1 tablespoon Almond Spread, 7 ounces Skim Milk, ½ Banana and Cinnamon
Meal 3: 7 ounces Teriyaki Fish, 1 cup Rice, and 3 ½ ounces Mixed Greens
Meal 4: 7 ounces Chicken Breast, 1 Apple, Piccolo Latte – Full Cream and Salad
Meal 5: 1 Scoop Whey, 1 Apple, and Water
Meal 6: 6 ounces Rib Eye Steak, 5 ounces Sweet Potato Fries and Salad
Meal 7: 1-ounce Chocolate
Supplements
---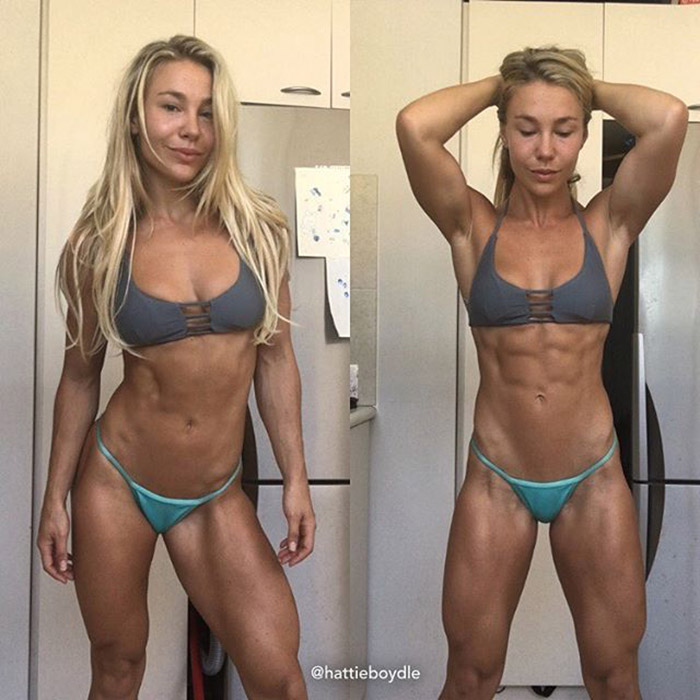 Idols and Influences
Boydle's inspiration comes from herself and seeing the changes that are constantly taking place.
"I love making improvements on my own physique. I am a firm believer in 'progress not perfection."
---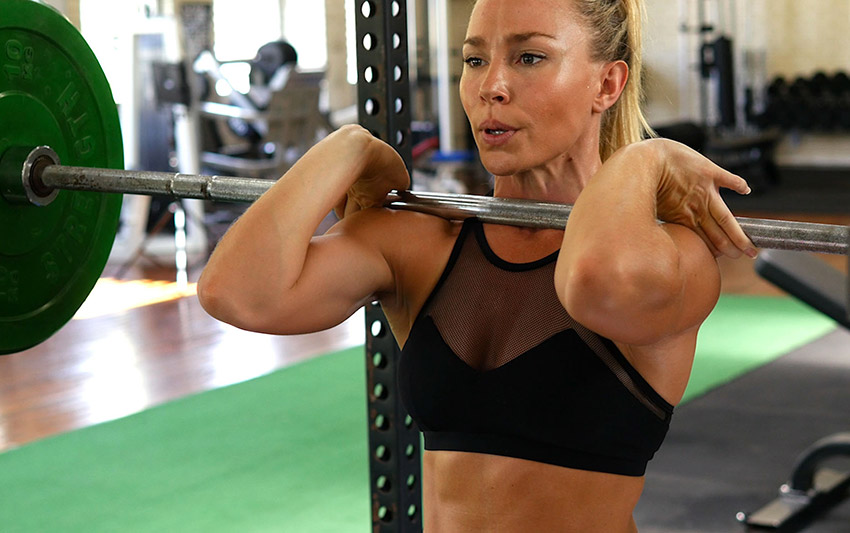 What we can learn from Hattie Boydle
What we can learn from Hattie is that even with a serious illness, she's managed to take small and gradual steps to become one of the best and most renowned fitness models on the planet.
Changing her life 360˚ from falling ill with bulimia and anorexia, she's proven to herself and the world that with the right mindset and the correct approach health, goals can be made into a reality.
Taking inspiration from Hattie by not letting anything stand in the way of making a better life for herself, with these characteristics, you too can achieve greatness and overcome many of life's roadblocks.