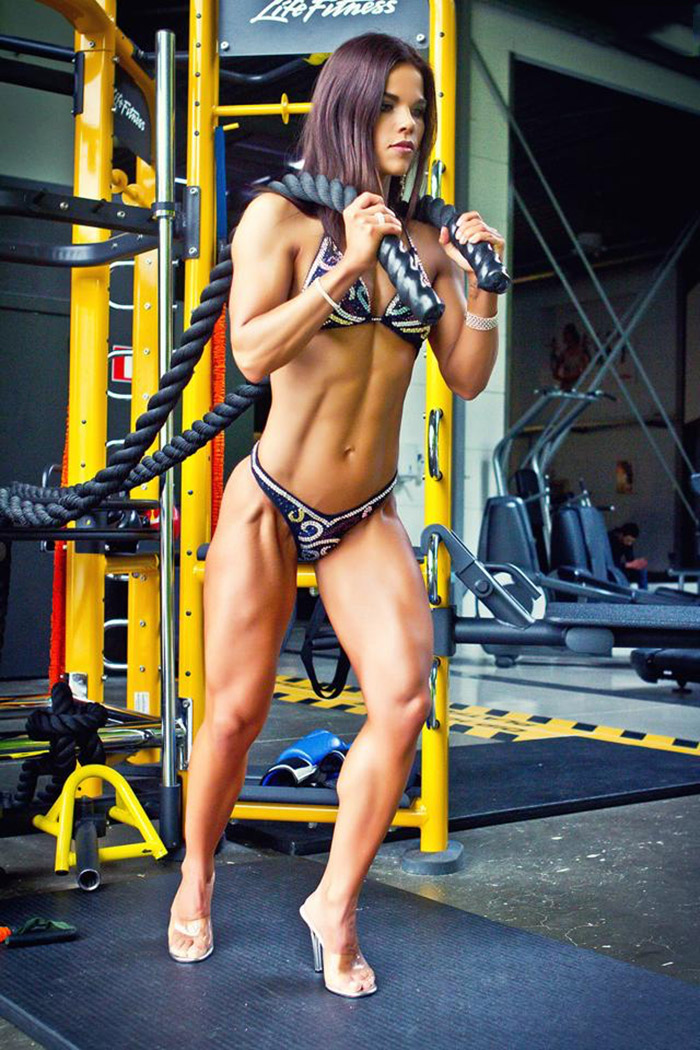 Harmony Hendrickx
Bodybuilder, Fitness Model, Photographer
Harmony Hendrickx is a Dutch IFBB competitor, Professional Photographer, and Creative Artist. However, Harmony wasn't always into health and fitness growing up, she only started running to lose a few extra pounds in the beginning.
It wasn't until a friend introduced her to bodybuilding that she became hooked. After months of training, Harmony entered her first competition and won the Miss Body Best Overall Female Athlete.
Needless to say, this spurred her on to continue training and take her passion for bodybuilding to the next level. Harmony now trains full time in search of more IFBB and WBFF winning titles.
---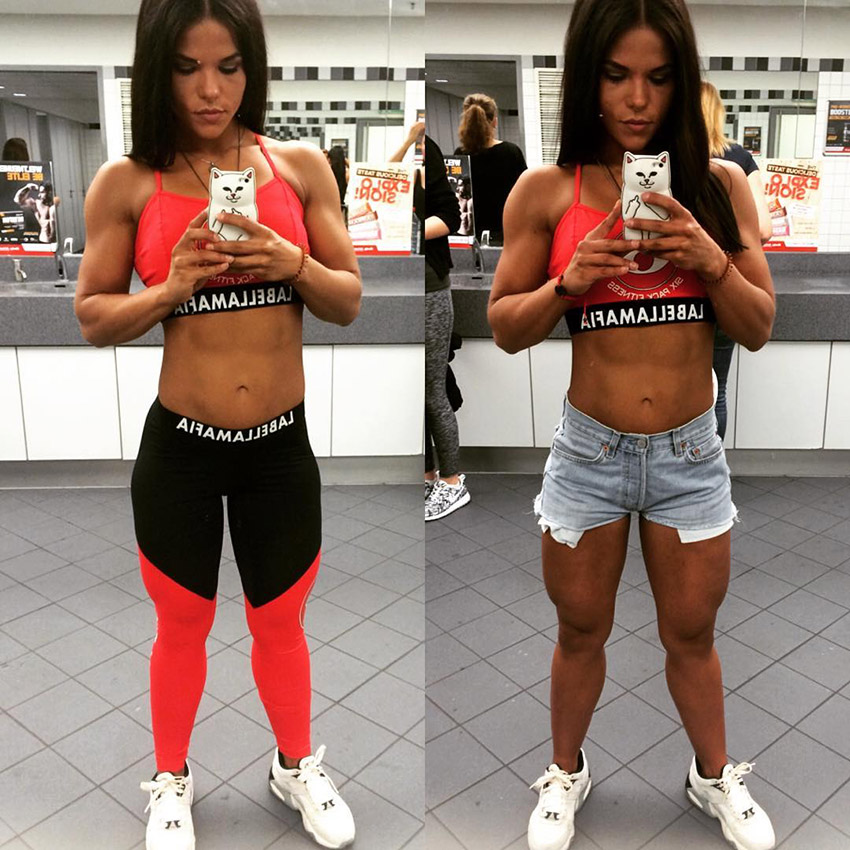 Athlete Statistics
Full Name: Harmony Hendrickx
Weight
Height
Nationality
Profession
125 - 135lbs (56.7 - 61.2kg)
5'5" (165cm)
Dutch
Bodybuilder, Fitness Model, Photographer
Era
2010
| | |
| --- | --- |
| Weight | 125 - 135lbs (56.7 - 61.2kg) |
| Height | 5'5" (165cm) |
| Nationality | Dutch |
| Profession | Bodybuilder, Fitness Model, Photographer |
| Era | 2010 |
---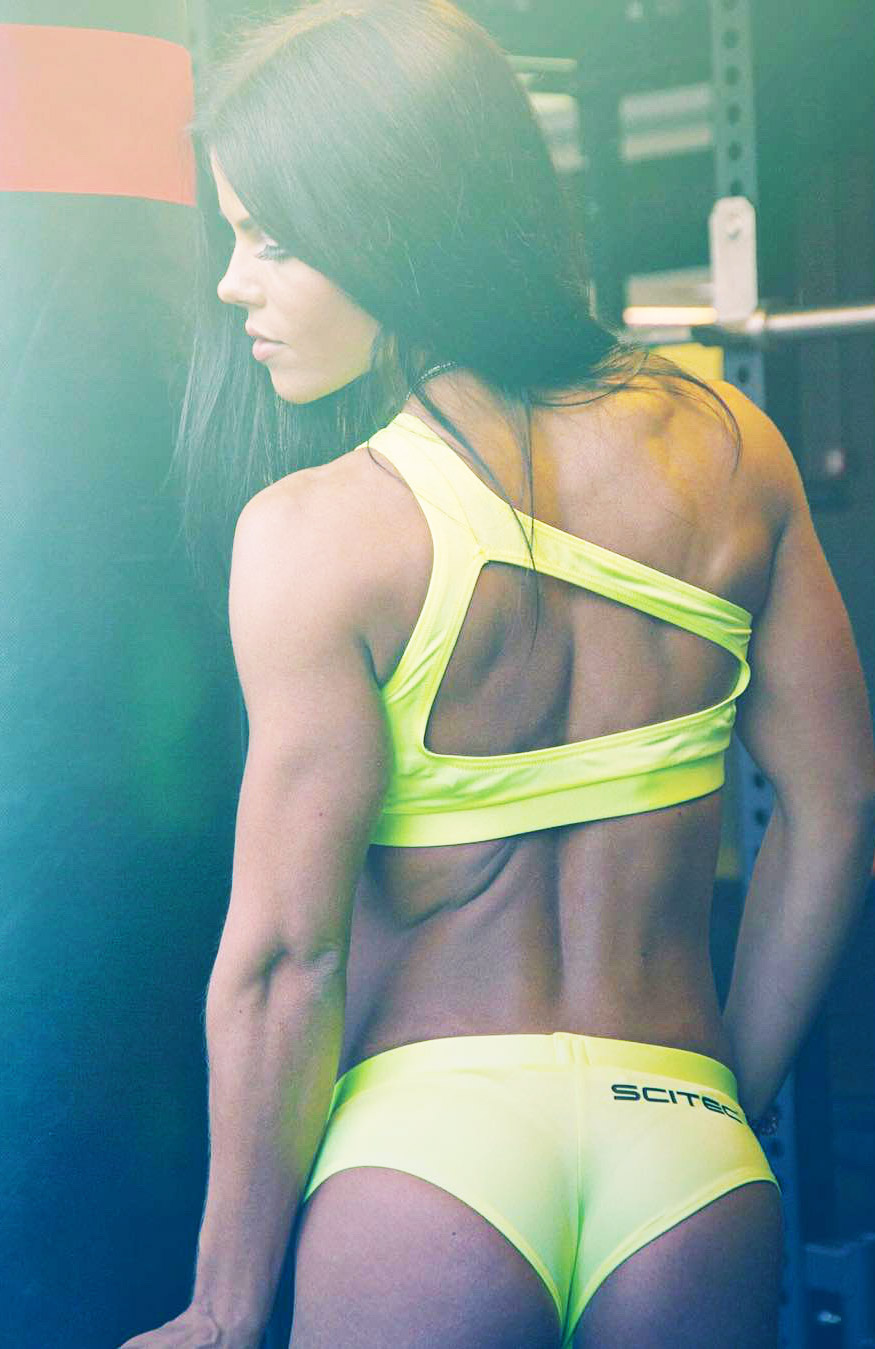 Accomplishments
IFBB Competitor – Miss Overall Winner
---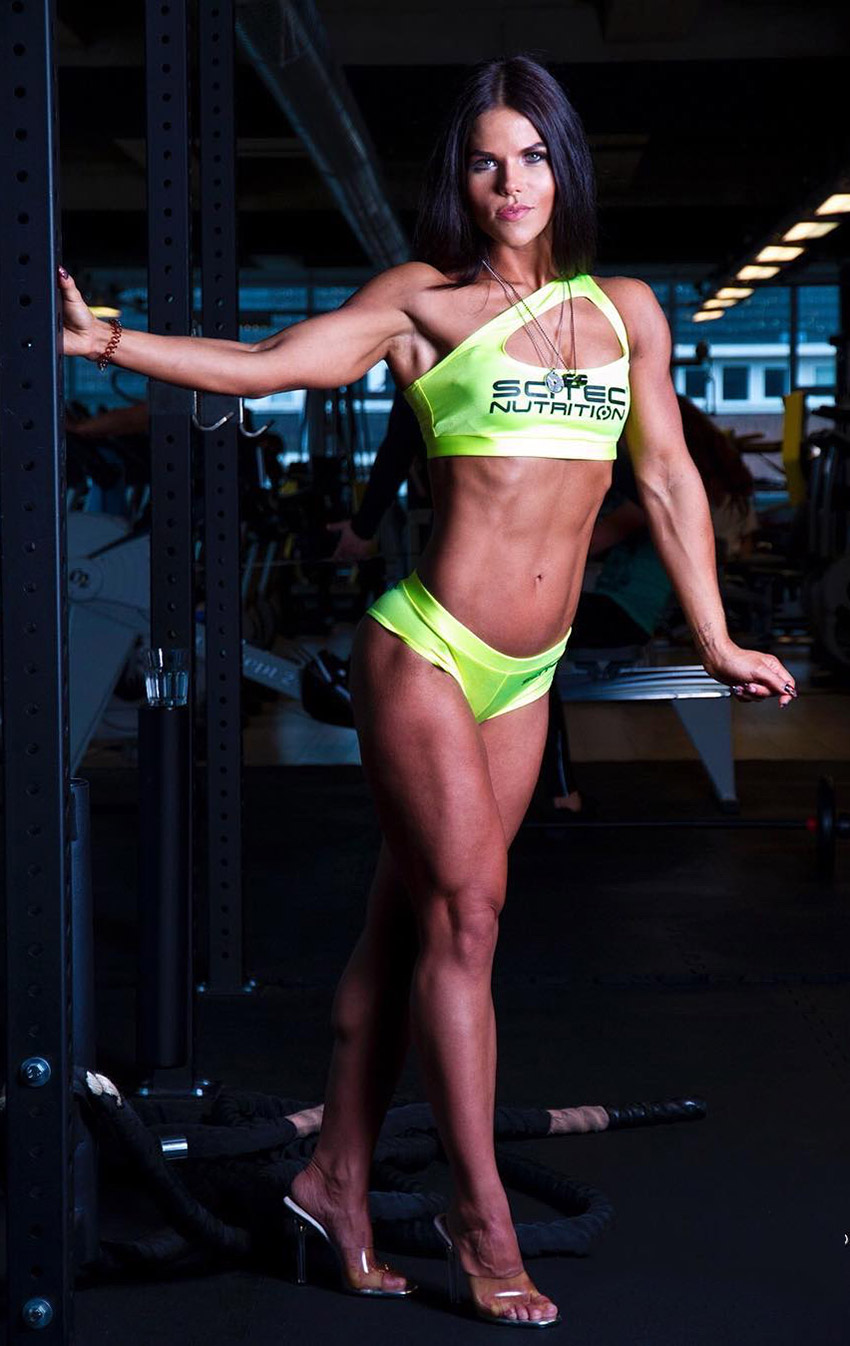 Biography
Bodybuilding – The Beginning
Harmony lives in Antwerp, Belgium. She's been a student in Culture and Management in her home country and trains hard as an IFBB Figure Competitor. She's also a brand ambassador and keen photographer.
However, Harmony was never into sports and training in her youth, she only started to lose a few extra pounds. She first started running, and then soon progresses into a healthy eating routine and made exercise a regular part of her life.
It wasn't until her friend introduced her to bodybuilding that she became hooked.
"Before, I never liked sport actually. I started running to lose some weight. I found myself through regular exercise while watching my diet, and I felt a lot better in my own skin. After I had finished the Insanity program, I was looking for something new. My friend brought me when in contact with bodybuilding, and once I had started in the gym, I was hooked. This was my thing!"
Competition History
In March 2015, she took part in her first ever bodybuilding competition. She won first in her class and took home 1st place for "Miss Body – Overall Best Female Athlete".
Photography
Apart from competing in Figure and Bodybuilding competitions, Harmony is also a professional photographer and a keen artist. When she has the free time, she'll make a living taking pictures and promoting her business. However, most of her time is taken up training, modeling and preparing for upcoming events.
"I am a professional photographer, a hobby which I fortunately, earn money with. Where I can, I try to make more free time, but most of the time is spent on fitness and everything that comes with it. Meal prep, posser lessen, and cardio, and making my own bikinis for the stage. Also, visual arts and fashion are great passions of mine. I visit so like a museum. I also play violin since I was 6, but I have a few months ago put to one side since the break up of my band."
Hopes And Ambitions
Continuing to taking part in the Fitness Class of the IFBB, and grown more on an international level while stacking up the competitions is Harmony's hopes and wishes. She is constantly preparing to grow more muscle each coming year to one day become an IFFB Pro athlete.
---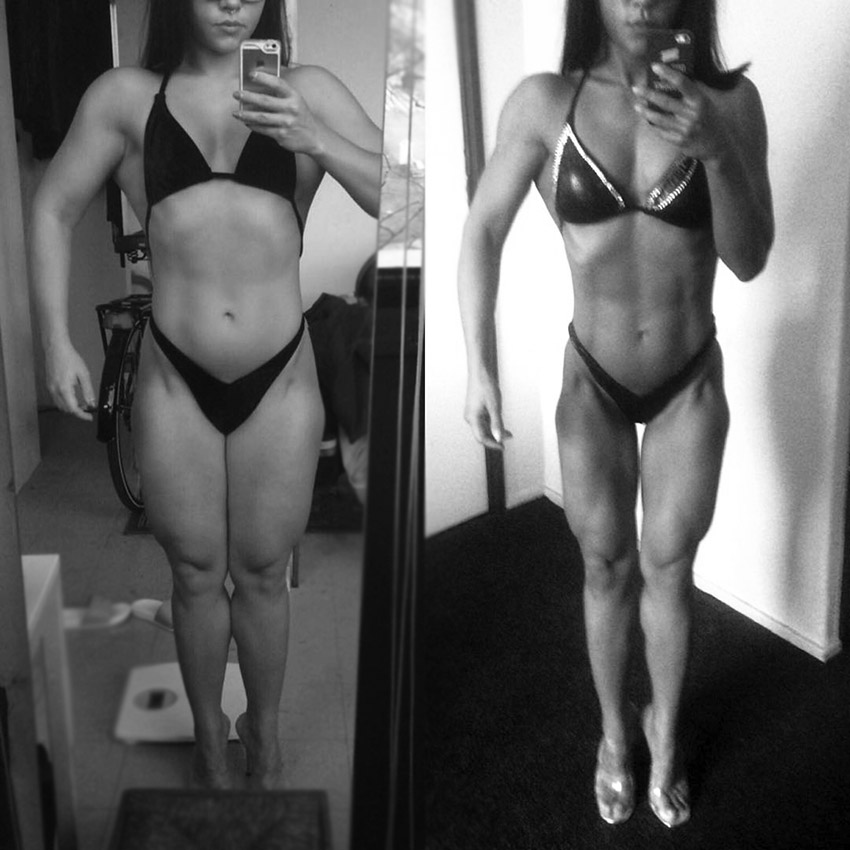 Harmony before and after
---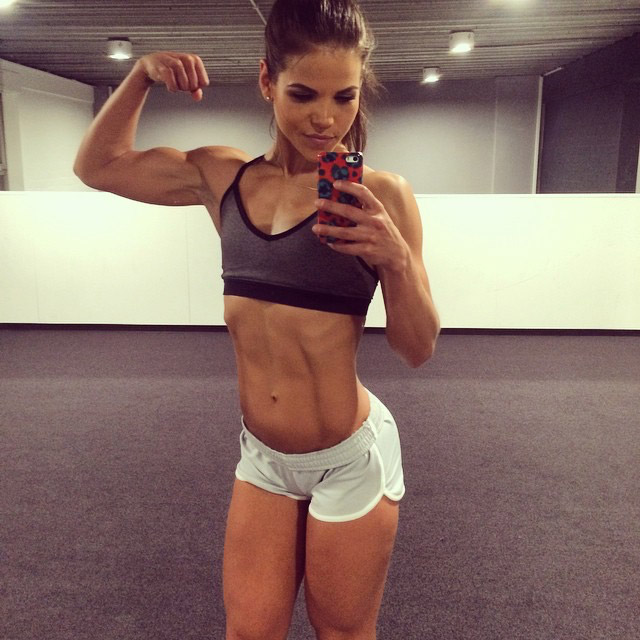 ---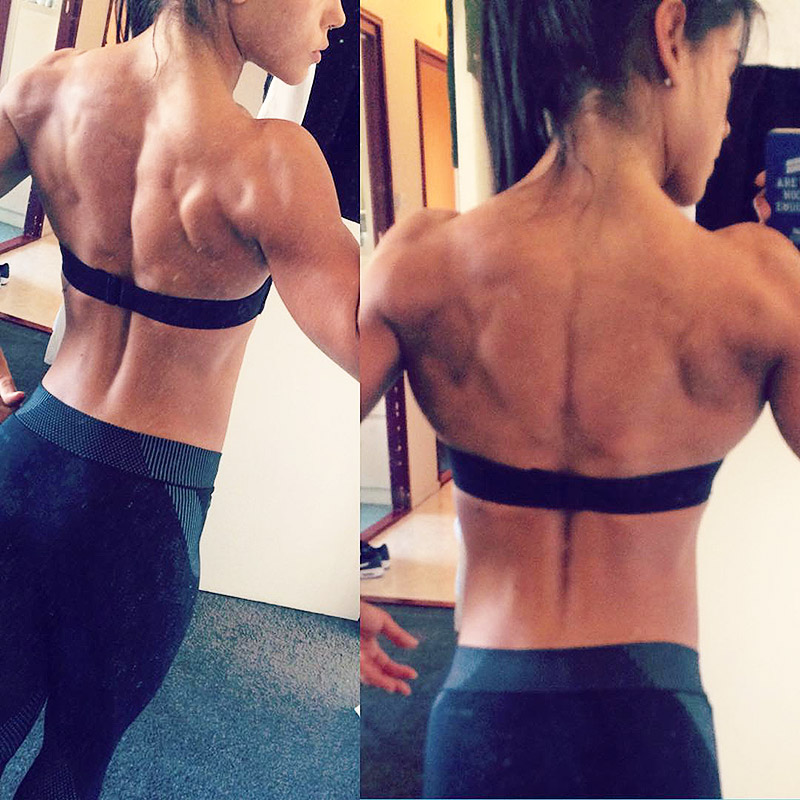 "I eat a lot of standard 'bodybuilding foods "like the chicken with broccoli, eggs, oatmeal and so on.""
Nutrition
Harmony eats 6 times a day every 2.5 to 3 hours apart. She will eat a healthy balance of complex carbohydrates, proteins, and fats. If she's going into preparation for a show or photo shoot, she'll eat fewer carbohydrates. However, when she's on a bulking phase, she'll up the calories, especially her carbs.
---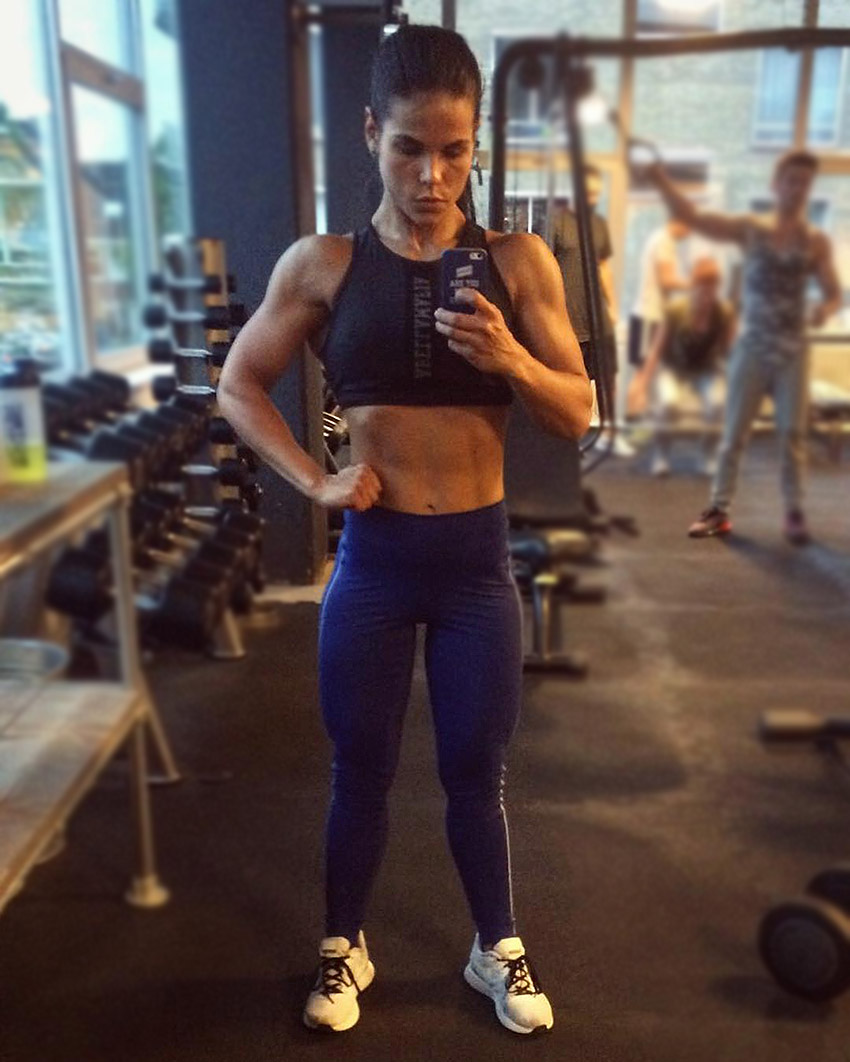 Idols and Influences
Harmony names Oksana Grishina as her main idol and influence. She says, "her whole appearance is so stylish". She also names Candice Keene and Andreia Brazier along with Michelle Bishop, who Harmony says, "is a real winner".
---