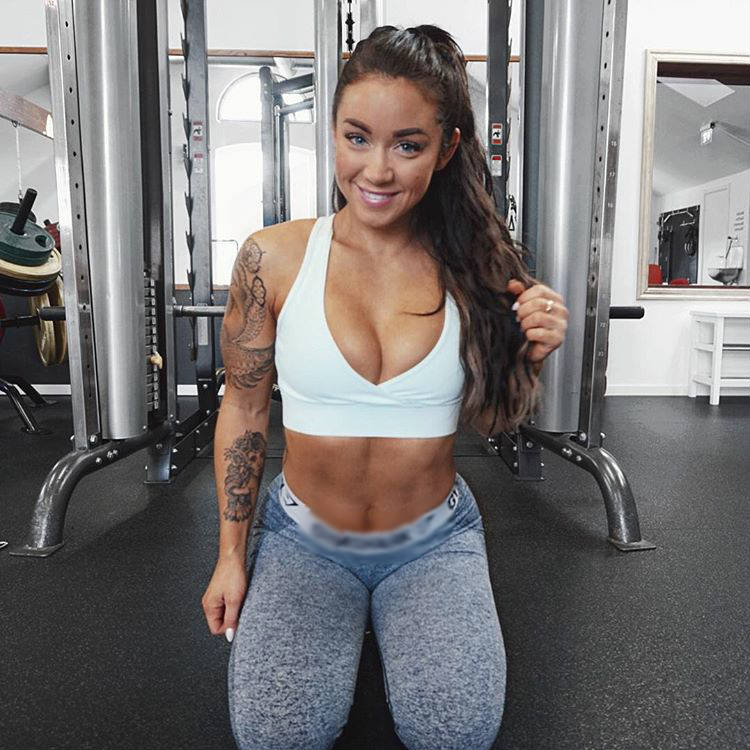 Hanna Öberg
Hanna Öberg is a fitness model, sponsored athlete and social media celebrity from Sweden. She's made a name for herself on Instagram as a "healthy lifestyle" advocate for women who aren't happy with their physique.
While Hanna's motivational posts have allowed her to build an international fan base, she wasn't always in the shape she's in today. In fact, Hanna says she spent most of her life unfit and eating a poor diet, desperately needing to make a change.
Luckily, she "fell in love" with fitness in 2008 and hasn't looked back since. She says she learned so much about her body and became "addicted to the results" that her hard workouts produced. Her message to her fans is that "you CAN live a healthy and fun lifestyle, while following a strict nutrition and training plan". 
This is Hanna's story:
---
"I always strive to be a better version of myself. To be a little better than I was yesterday."
Athlete Statistics
Full Name: Hanna Öberg
Weight
Height
Year of Birth
Nationality
125 - 135lbs (56.7 - 61.2kg)
5'2" (157.5cm)
1989
Swedish
| | |
| --- | --- |
| Weight | 125 - 135lbs (56.7 - 61.2kg) |
| Height | 5'2" (157.5cm) |
| Year of Birth | 1989 |
| Nationality | Swedish |
---

Accomplishments
Sponsored Athlete
Social Media Celebrity
---

Training
Hanna trains 5 times a week and focuses her split on weight lifting, cardio and functional training. As she is a fitness model, she concentrates on exercises that will help her develop and maintain a toned physique, all year round.
Leg Focus
Hanna's legs are, in her opinion, one of her best features. She loves her leg days, completing squats, leg presses and lunges to maintain her well-built quadriceps and glutes. She also introduces uncommon techniques such as the straight one legged deadlift.
Upper Body exercises
As well as heavy leg workouts, Hanna introduces dumbbells into her routine and lifts heavy for the shoulder press, bicep curl and chest flye. She loves working her chest, opting for the flat bench when hitting this area.
Abdominal Workouts
When it comes to her ab workouts, Hanna focuses on intense workouts to burn calories and develop her desired "ripped" aesthetic. She incorporates crunches, sit-ups, leg-raises and planks, believing that body weight exercises are her favorite option.
Cardiovascular Training
In terms of cardio, Hanna believes high intensity interval training is useful for burning calories and improving her fitness levels. She completes multiple sessions per week, seeing HIIT as very useful for cutting before photo-shoots. She also incorporates hill runs on the treadmill, as well as rowing and cycling to push herself to her limits.
---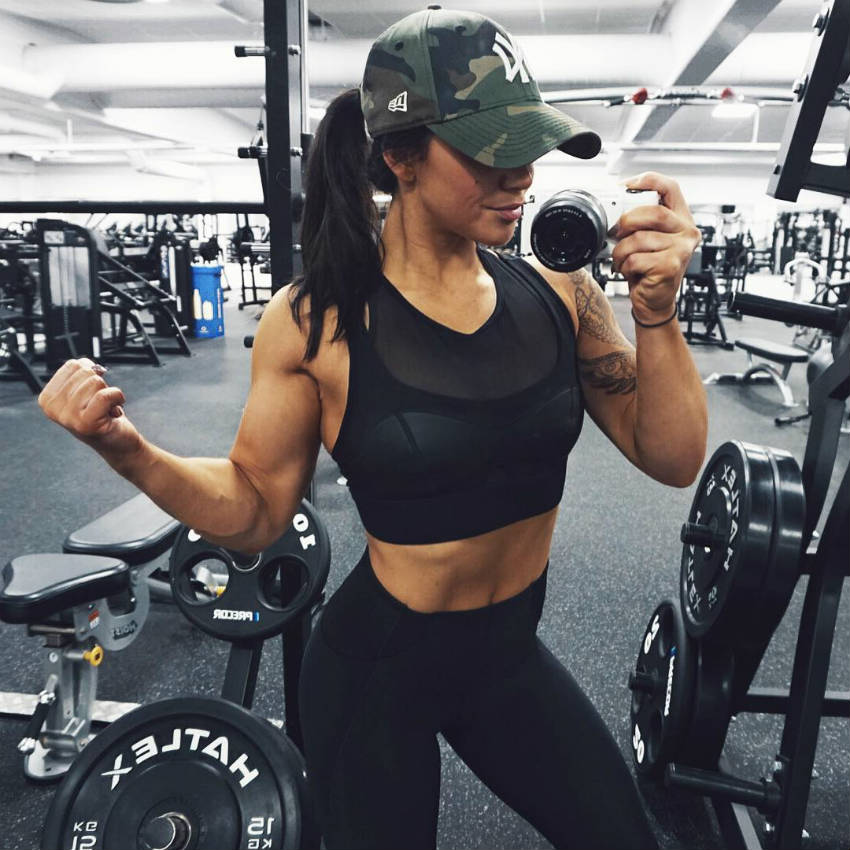 "You can be strong, healthy, happy and loving your body and still eat good food and treat yourself in life."
Nutrition
Healthy Eating
Hanna loves to eat a healthy, nutritious diet that allows her to build muscle and burn fat. Because of this, she has to count her calories and make sure her meals hit her macro-nutrient needs for each day.
She eats a variety of foods, saying that if her meal doesn't include lean meat, quality carbohydrates or healthy fat then she can't eat it. Her options for hitting these macro needs are below:
Carbohydrates
Parsnips
Potatoes / sweet potatoes
Carrots
Zucchini
 Broccoli
Crispbread
Protein
Salmon
Chicken
Cod
Cottage cheese
Whey Protein
Fat
Avocado
Nuts
Coconut
Seafood
Oils such as olive oil, canola oil, liquid margarine, linseed oil, walnut oil, soybean oil, corn oil and sunflower oil
Seeds and nuts such as walnuts, flax seeds, sunflower seeds, almonds, hazelnuts, cashews and peanuts
Egg
Tofu
Algiers
Kale
Spinach
---
Editor's Tip

Inspired to reach your maximum potential like Hanna? Read our in-depth guide on how fat burner supplements can really up your game!

---

---
Favorite foods
One of Hannas favorite carbohydrate options is sweet potato. She likes to either bake them on the oven, or just boil them and combine them with meat or fish.
She also provides her fans with a regular meal plan which many have followed. Some examples of these meals are below:
Breakfast
Whole wheat bread
Porridge
Cottage Cheese
Yogurt
Evening meal
Sweet potatoes
Fried lemon pepper chicken
Asparagus
Mushrooms
Dessert
Strawberries topped with casein protein
Rest Days
Hanna's philosophy for rest day eating is "Exclude nothing". On a rest day she usually reduces her carbohydrate intake slightly, but she never cuts out carbs completely as she needs the energy in her intense workouts.
For these rest day carb packed foods, she usually chooses potatoes or brown rice. Alongside these foods, she increases her fat intake so that she has a slow-release form of energy for the next days gym session. One of her favorite options for this is a chicken or beef burger with sweet potato fries.
---

Hanna's transformation 2010-2017
---

What we can learn from Hanna Öberg
Hannas story shows us the power of personal drive and motivation in bettering yourself. Alicia was unfit and ate poorly in 2010, but by 2017 she had changed her life around – building an excellent physique through her hard work.
If you want to improve your physique, try and show the determination and drive that Hanna has shown in her journey. The right mental attitude, can be the deciding factor between those who fail and those who succeed.