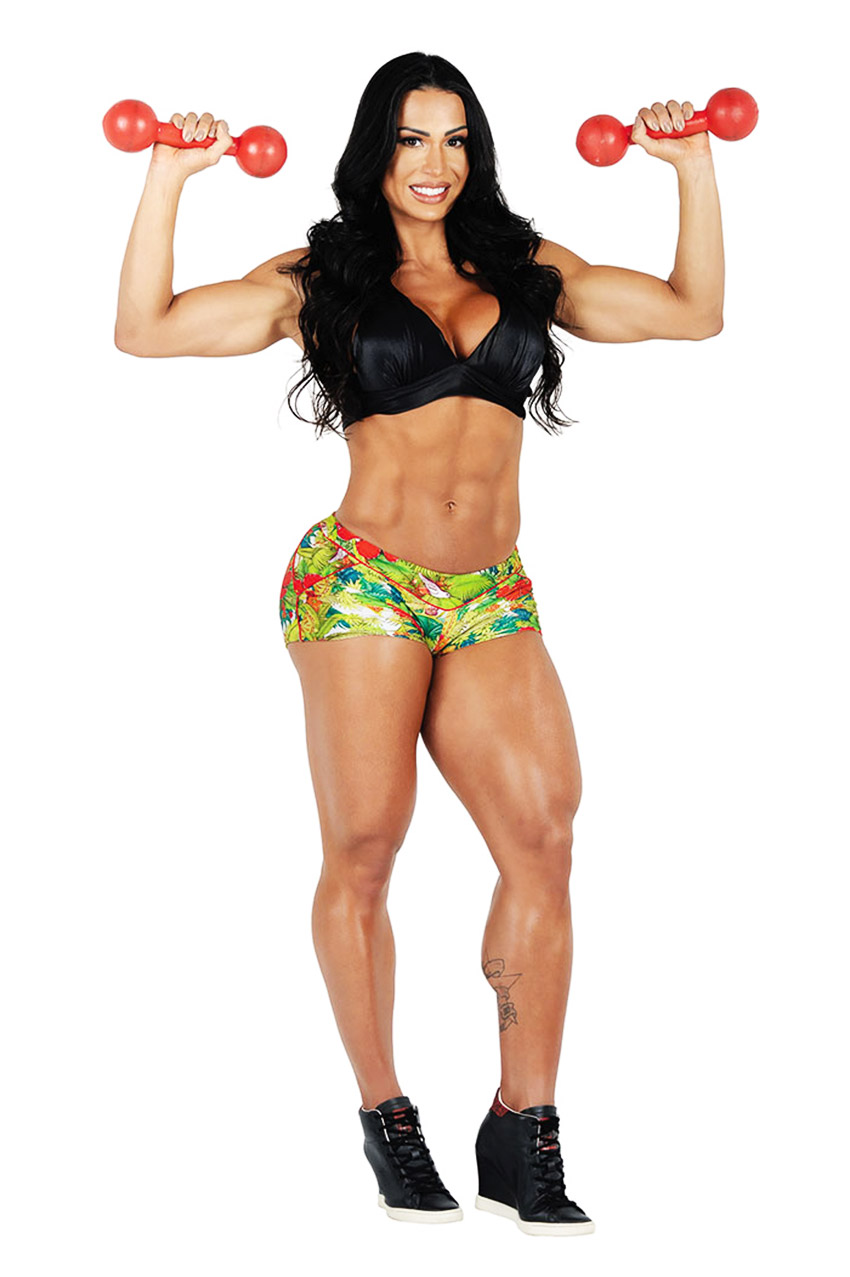 Gracyanne Barbosa
Samba Dancer, Fitness Model
From unknown Samba Dancer to international fitness sensation, Gracyanne Barbosa is admired around the world for her incredible physique.
Although not a female competitor, she's become the inspiration to many champion bodybuilders.
However, Gracyanne experienced some rough times in her youth – she was forced to leave College due to financial difficulties.
This is her story:
---

Athlete Statistics
Full Name: Gracyanne Jacobina Barbosa Vieira
Weight
Height
Bust
Hips
135 - 145lbs (61.2 - 65.8kg)
5'9" (175cm)
38"
40"
Waist
Year of Birth
Nationality
27"
1983
Brazilian
Profession
Samba Dancer, Fitness Model
| | |
| --- | --- |
| Weight | 135 - 145lbs (61.2 - 65.8kg) |
| Height | 5'9" (175cm) |
| Bust | 38" |
| Hips | 40" |
| Waist | 27" |
| Year of Birth | 1983 |
| Nationality | Brazilian |
| Profession | Samba Dancer, Fitness Model |
---

Biography
Early Years
Born in Mato Grosso do Sul, Brazil, Gracyanne grew up as a very athletic teenager. As a child, she had a strong passion for gymnastics, becoming skilled in the sport.
However, at this point, Gracyanne aspired to become a lawyer.
Law School
At the age of 16, in 1999, Gracyanne made a huge decision to pursue her ambition. She left her home to study at a Law School in Rio De Janeiro.
But she struggled with the high tuition fees and needed a way to fund herself. It was at this point that she was recruited to become a dancer in a Brazilian band.
---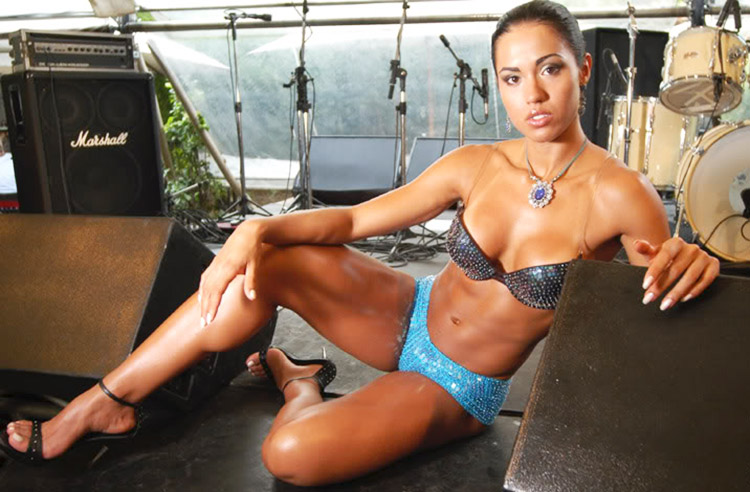 Gracyanne in her younger years.
---
Samba Dancer
Gracyanne enjoyed her time as part of the group – she toured around Brazil for the next 9 years as their Samba Dancer. During this period, she began gaining recognition for her great physique.
With her new-found publicity from her beauty, Gracyanne realized that she had the potential to become a model. In 2007, she was approached by Playboy to feature on the cover of their magazine.
It was at this point that she began training rigorously to sculpt the perfect physique. At age of 25 in 2008, she decided to leave the band and chase her dream.
---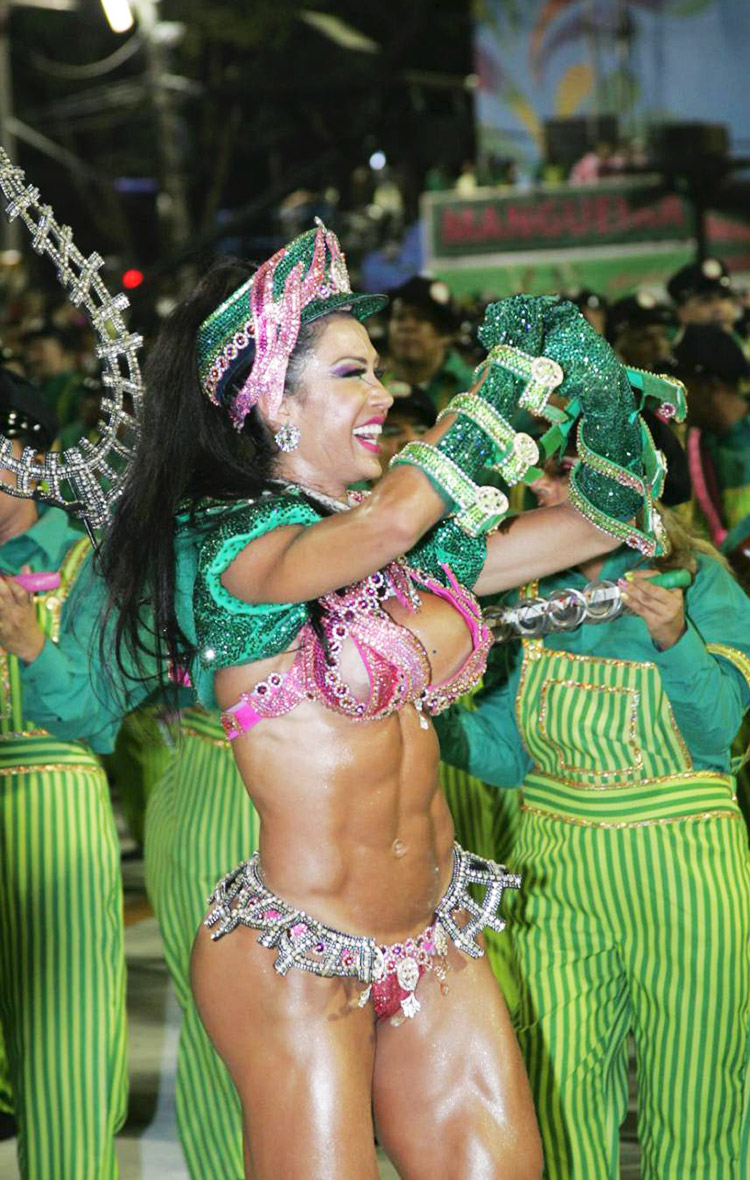 Gracyanne working as a Drum Queen.
---
Drum Queen and Modelling
By the end of 2008, Gracyanne had developed an amazing body. She became a Drum Queen for numerous carnivals, leading the way with her athletic figure.
For the next 6 years, she gained more recognition for her physique from her new profession – she became a celebrity in Brazil.
In 2011, Gracyanne featured as the cover girl of another Brazilian magazine, furthering her growing reputation.
Social Media Star
By the age of 29, in 2012, Gracyanne had fallen in love with fitness. She began to post pictures of her workouts on social media and her ability to squat 450lbs had attracted millions of followers on Instagram.
Almost instantly, she'd become an online sensation.
---

Training
Gracyanne trains 5 days per week – she lifts weights for 3 and uses aerobic exercises for 2.
She usually performs up to 15 reps in sets of 5 to keep her heart rate high.
Workout Routine
Gracyanne's workouts would look similar to this:
Monday – Legs
Tuesday – Glutes
Wednesday – Chest, Back, Shoulders and Arms
Thursday – Legs
Friday – Glutes
Saturday – Rest
Sunday – Rest
---

Nutrition
Gracyanne follows a strict diet to maintain her incredible physique.  Her diet is made up of lean proteins, complex carbs and healthy fats to keep her body fuelled.
Gracyanne always keeps focused and doesn't believe in cheat meals – she steers clear of taking on a glucose load. She tries to consume 6 meals a day to keep her metabolism high.
Diet Plan:
Meal 1 – Oats with fruit, flaxseed and chia seed
Meal 2 – Omelette, Salad, 1tsp Olive Oil, Broccoli
Meal 3 – Chicken with sweet potatoes and Broccoli
Meal 4 – Omelette with salad, 1tsp Olive Oil, Broccoli
Meal 5 – Chicken with sweet potatoes and Broccoli
Meal 6 – Protein shake with water
Supplements Stack:
BCAA
Whey Protein
Glutamine
Fat Burners
Multivitamins
---

Idols and Influences
Gracyanne has inspired numerous fitness athletes and fans around the world to attain their dream physiques.
However, she names the Austrian Oak, Arnold Schwarzenegger, as her idol in the fitness industry.
---

What we can learn from Gracyanne Barbosa
Gracyanne has taught us to never give up, regardless of any difficulties we encounter. She was forced to leave Law School, but began chasing another dream and succeeded.
One thing we can take away from Gracyanne is that we shouldn't stop trying to develop – she found fame in her home country as a Drum Queen and model, but she set her sights on becoming a global sensation.