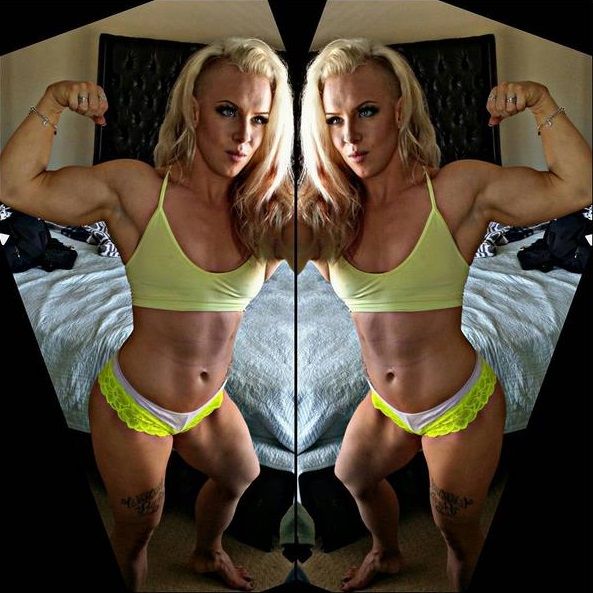 Gracie Vanasse
Professional Powerlifter, Strength Coach, Gym Owner
Gracie Vanasse, also known as Gracie Davies is a professional powerlifter, strength coach, fitness writer and gym owner.
Gracie's life hasn't always been one of sweetness and light.
At a young age, she got mixed up in some testing times, battling drug addiction, insecurity and run ins with the police. By age 13, Gracie had found herself in multiple foster homes and entered a long-term treatment center for recovery.
With nothing but a murky future in sight, Gracie knew she had to make a change.
At age 22, Gracie made a decision that would change her life journey. She stepped foot into a gym, not knowing what a dumbbell was, and started lifting weights. Fast forward a few years and she turned her passion into a career – excelling in several weightlifting competitions.
This is her story: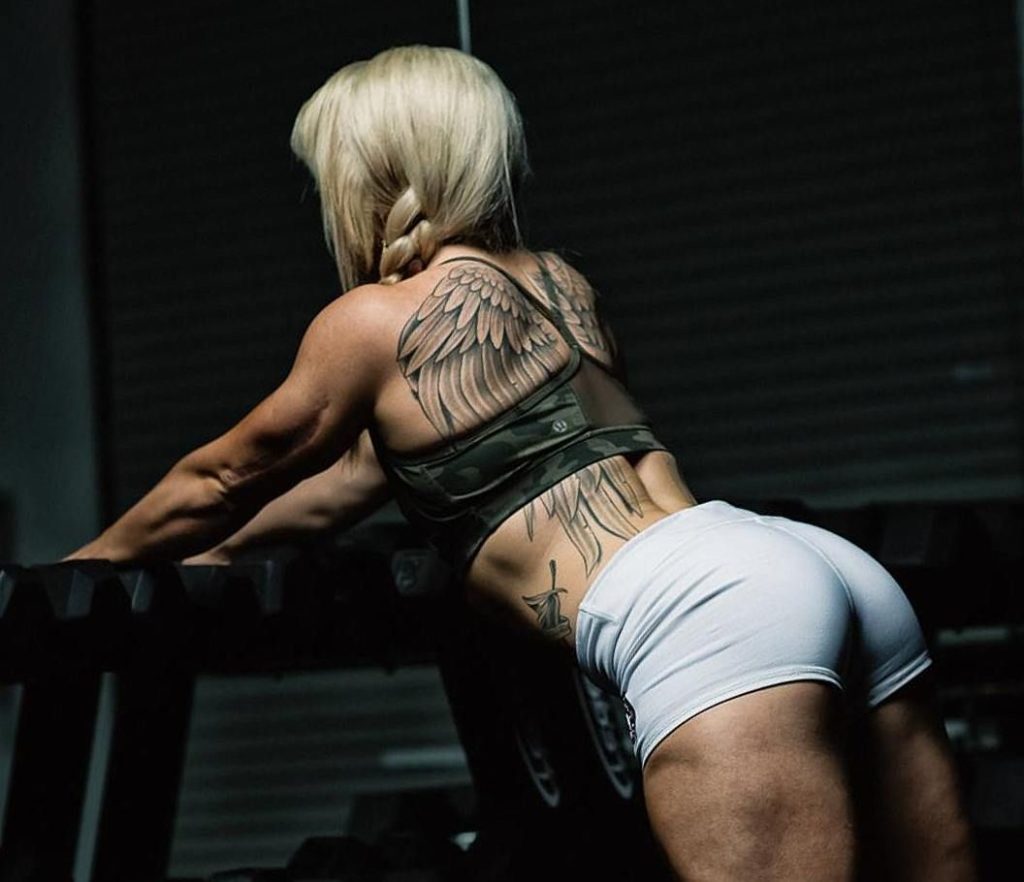 "Stick to the plan and never miss. I learned this very early on as a beginner and it has shaped the athlete I am today."
Athlete Statistics
Full Name: Gracie Vanasse/Davies
Age
Date of Birth
Nationality
Profession
35
August 14, 1988
Canadian
Professional Powerlifter, Strength Coach, Gym Owner
Era
2010, 2000
| | |
| --- | --- |
| Age | 35 |
| Date of Birth | August 14, 1988 |
| Nationality | Canadian |
| Profession | Professional Powerlifter, Strength Coach, Gym Owner |
| Era | 2010, 2000 |
Accomplishments
2021 The Lift Angry – 1st place, Squat, Bench and Deadlift records (67.5kg weight class)
2016 Nebraska State Raw Championships – 1st place, Squat, Bench and Deadlift records (67.5kg weight class)
2016 American Cup Los Angeles Fit Expo – 1st place, Squat, Bench and Deadlift records (65.5kg weight class)
2015 Summer Slam – 1st place, Squat, Bench and Deadlift records (67.5kg weight class)
2012 Women's Pro/Amt – 2nd place Squat, Bench and Deadlift records (64.4kg weight class)
Co-Founder of California Elite Training Center
Fitness Writer
Strength Coach
Grace Vanasse Biography
Born in Canada on August 14, 1988, Grace Vanasse didn't have an easy start to life. Even though she was born an identical triplet, Gracie felt alone, like the 'black sheep' of the family. This brought on voracious feelings of isolation, despair and gloom at an early age.
Aged 12 was when she found herself at her lowest. She was getting into trouble with the law, getting drunk and had been in and out of foster homes.
She entered a long-term treatment facility for recovery in Montreal and started journaling. This wasn't the only one she would go to and soon, one treatment center turned into many. She did turn her life around during this time and graduated high school.
However, the dark times didn't end and she ended up with a dangerous cocaine addiction aged 17.  She says  it was a 'heavy world' and lived and worked in grow houses.
Gracie knew this world wasn't for her. She was determined to recover. She attended narcotic anonymous meetings and it was here where she 'finally felt like a person'. By October 2006, she was fully clean.
Aged 22, she changed her entire life by entering the gym.
"In the summer of 2009 I was unhappy with my body and was on a mission to change that. I was intimidated and afraid of going to a co-ed gym; I didn't even know what a dumbbell was."
In a few short weeks, she lost 20 pounds and found herself plateauing. She decided to hire a trainer, started lifting heavier and attended her first bodybuilding show.
She had her first powerlifting meet in 2010 shortly after she started taking the training side seriously. This is where she went 9/9 and qualified for Provincials.
For the first time in her life, Gracie felt 'good' at something.
"This sport can be for everyone. The only requirement for membership is a desire to get better. Once you step on that platform, everything changes. Your purpose in the gym becomes so much more."
Looking back at everything she's been able to beat, she praises powerlifting for saving her life. She's made it her mission to inspire others and regularly publishes articles on a variety of health and nutritional content.
Today, she is a professional powerlifter who has been recognized as one of the strongest and most adaptable women lifters in the world.
In addition to her powerlifting and nutritional advice, she has also opened a health and fitness center in San Diego – the California Elite Training Center. It is both a gym and power lifting training center.
"I found powerlifting when I was four years clean. I feel like it is a huge part of my recovery and has played a great deal in me staying clean. It's my outlet. I love being able to go into the gym and turn everything else off. It's better than I remember the dope ever being."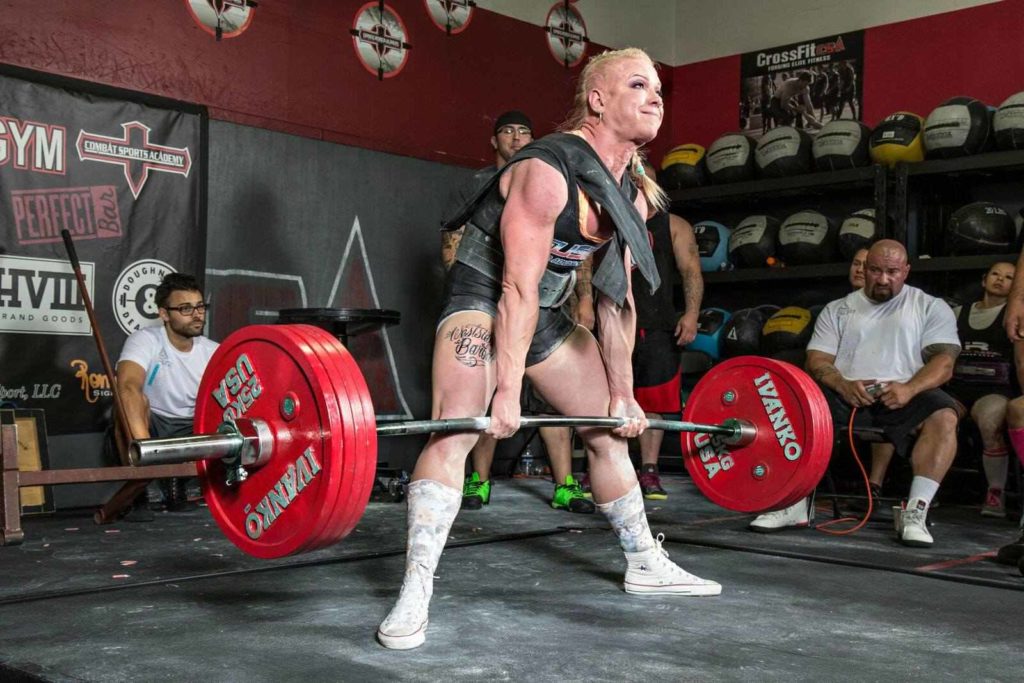 Training
As a powerlifter, Gracie chooses compound movements over any other type of exercise. This means that deadlifts, squats, and bench press make up the bulk of her workouts.
While she recognizes the role of isolation exercises, it's the heavy compound exercises that have helped Gracie sculpt her strong, powerful and curvy physique.
She also practices with form by performing one rep max exercises. She regularly posts her workouts and rep PRs on her social profiles, with main ones being:
Barbell Bench Press
Deadlift with Squat Bar
Pull Ups
Barbell Squats
Sumo Deadlifts
Gracie also understands the importance of cardio – even if she hates it.
Editors Tip: Looking for the best strength training exercises? Check out our simple guide here.
Nutrition
As a powerlifter, Gracie needs to eat a healthy diet. Her nutritional intake consists of lean proteins, complex carbs and healthy fats. She also ensures she's got enough vegetables in each of her meals to provide her body with healthy nutrients, vitamins and minerals.
As for supplements, Gracie finds a pump pre-workout useful for hitting PBs. She also likes to use intra pre-workouts to improve her workout capacity and recovery.
Editors Tip: Discover more about pre-workouts here.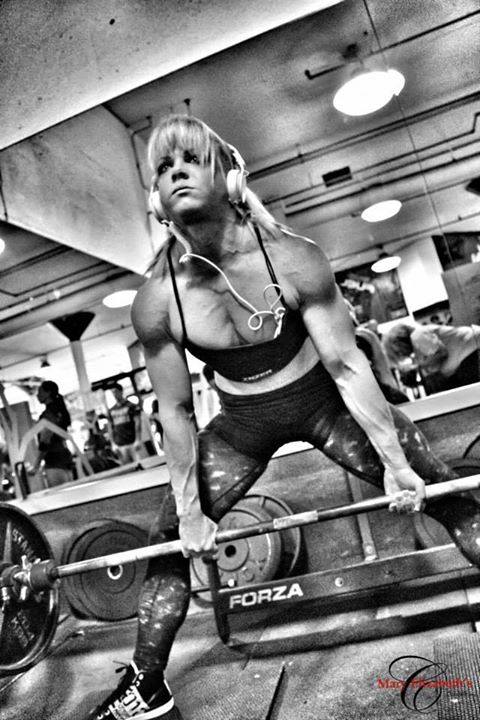 "There will always be someone stronger than me, therefore I can only compete with my own numbers. When I get caught up in what others are doing I lose myself and lifting becomes work and stops being my passion."
What we can learn from Gracie Vanasse
Gracie Vanasse is the epitome of hard work and resilience. She has achieved her lot, despite her hardships and is an inspiration to women and young girls all over the world. By putting your all into something, even when you're at your lowest, you can achieve and overcome anything!