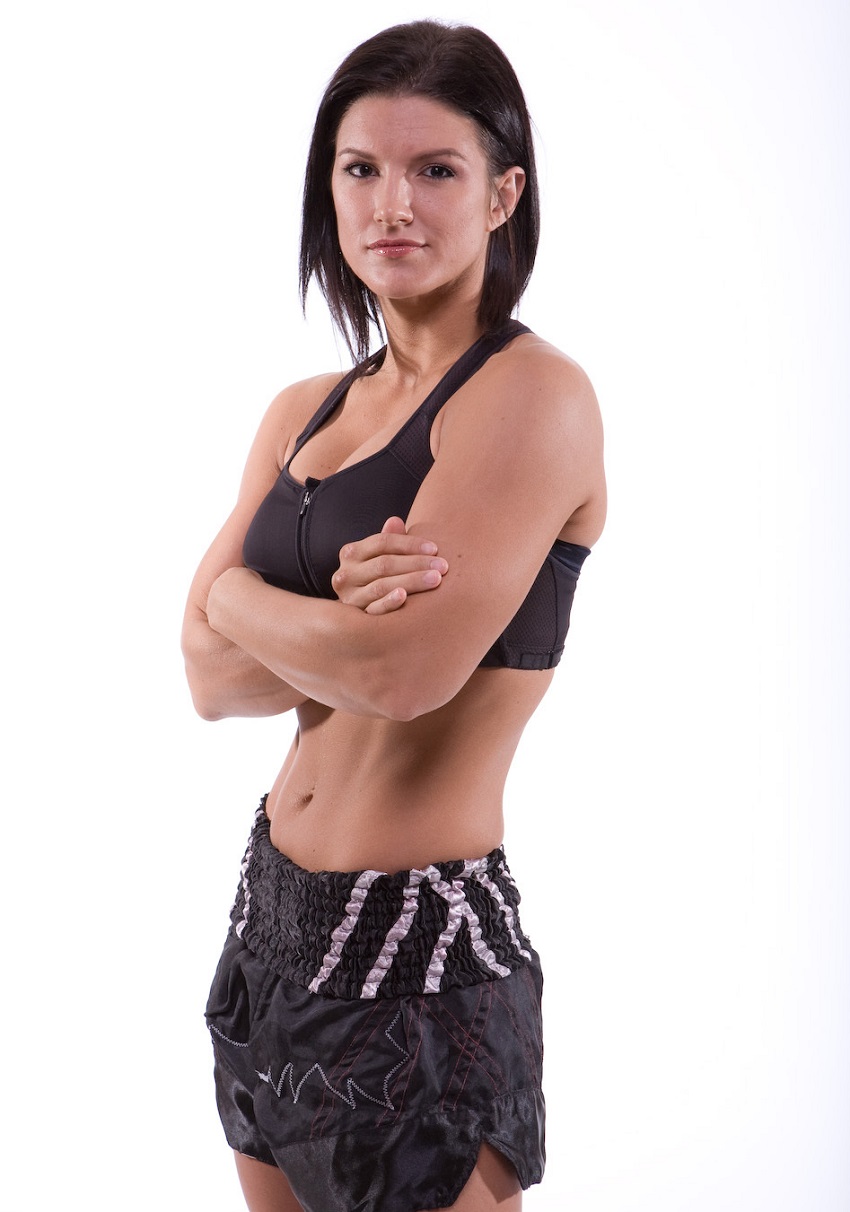 Gina Carano
Actress, Fitness Model, MMA Fighter
Gina Carano is a former professional MMA fighter, fitness model, and TV personality from the USA. She's been on the TV screens since 2006, making her first appearance in cult film Ring Girls. Throughout the years, she's appeared in movie hits such as Fast & Furious 6, Deadpool, and Haywire.
Growing up, Gina's main passions were competitive sports. During high school, she excelled as a basketball player, leading her team to an overall state title. This thirst for competitiveness only grew stronger over the years, leading Gina to pursue a career in the ring.
Starting as a promising Muay Thai fighter, Gina eventually made her switch to MMA after achieving an impressive 12-1-1 record in Muay Thai. Between 2006 and 2009, Gina took part in eight MMA matches, winning seven of them.
With her success in the ring, and outside of it, Gina has established herself as one of the iconic MMA fighters and actresses in America.
This is her story:
---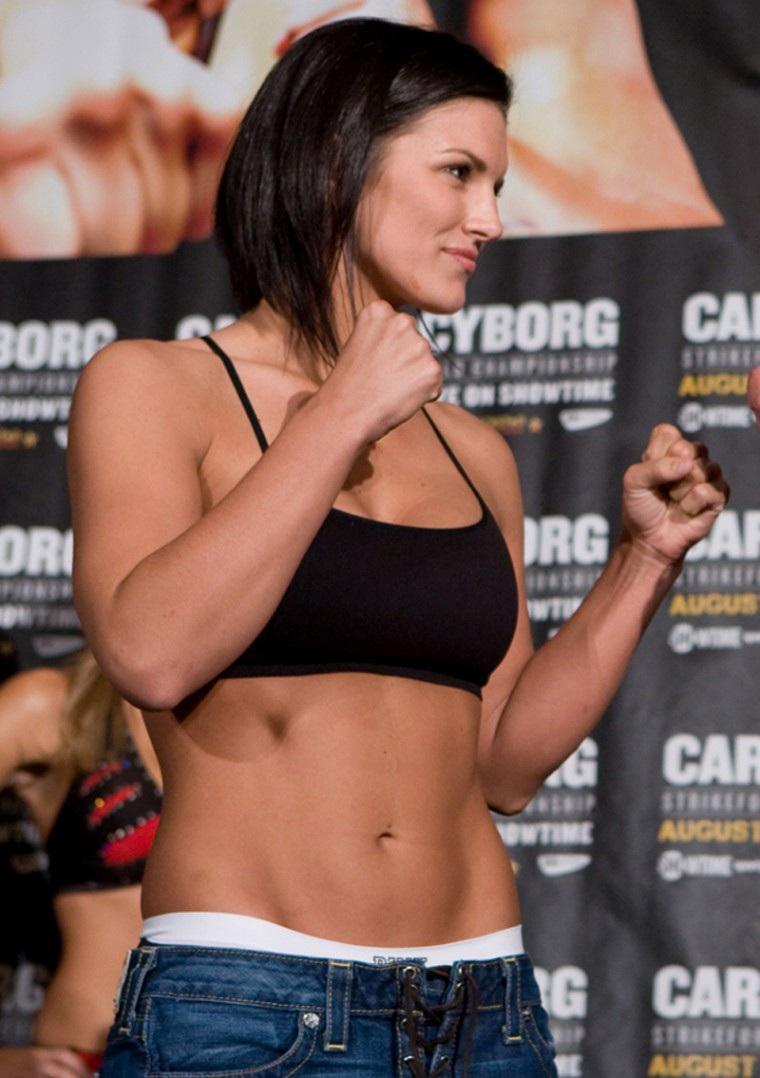 "It's a very big deal to me to remain the same person, because I know all of this is going to be gone one day, and I'm just going to have myself."
Athlete Statistics
Full Name: Gina Joy Carano
Weight
Height
Age
Date of Birth
135 - 145lbs (61.2 - 65.8kg)
5'8" (172.5cm)
41
April 16, 1982
Nationality
Profession
Era
American
Actress, Fitness Model, MMA Fighter
2010, 2000
| | |
| --- | --- |
| Weight | 135 - 145lbs (61.2 - 65.8kg) |
| Height | 5'8" (172.5cm) |
| Age | 41 |
| Date of Birth | April 16, 1982 |
| Nationality | American |
| Profession | Actress, Fitness Model, MMA Fighter |
| Era | 2010, 2000 |
---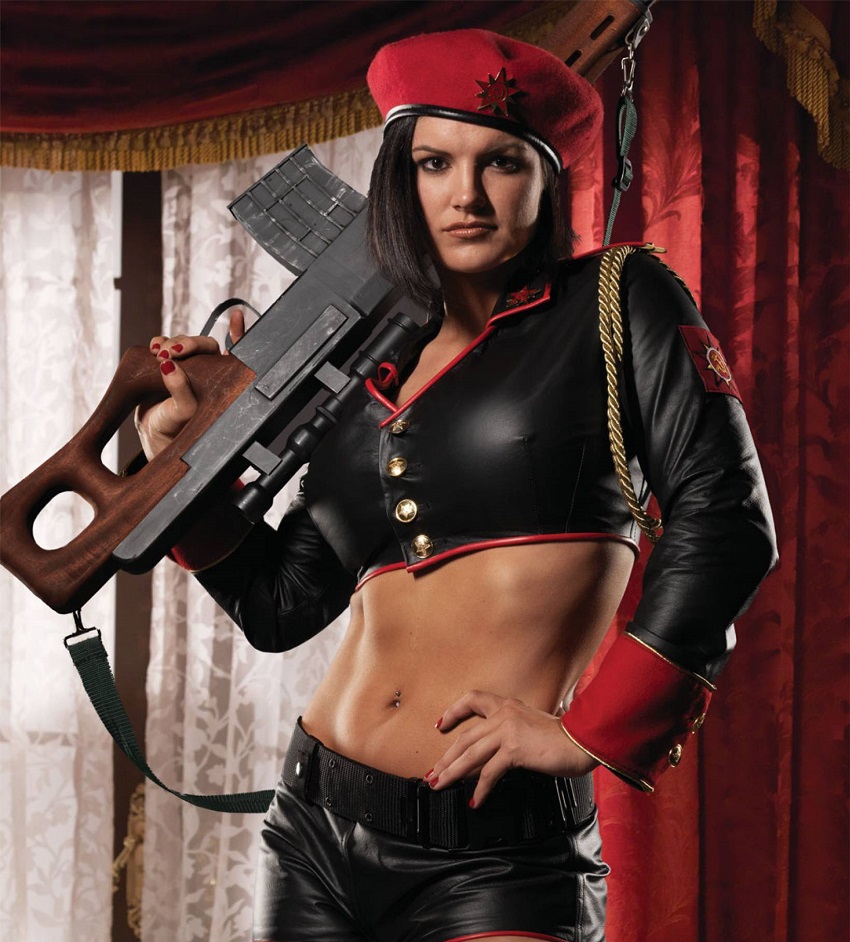 "On 'American Gladiators,' I got to pummel a lot of people off a pyramid with a giant Q-tip. It was so much fun to wrestle people with no risk of getting knocked out or choked out."
Accomplishments
MMA History
2006
June 10, World Extreme Fighting, Victory against Leiticia Pestova
September 15, World Pro Fighting Championships 1, Victory against Rosi Sexton
December 8, Strikeforce: Triple Threat, Victory against Elaina Maxwell
2007
February 10, EliteXC: Destiny, Victory against Julie Kedzie
September 15, Elite XC: Uprising, Victory against Tonya Evinger
2008
May 31, EliteXC: Primetime, Victory against Kaitlin Young
October 4, EliteXC: Heat, Victory against Kelly Kobold
2009
August 15, Strikeforce: Carano vs. Cyborg, Loss against Cris Cyborg
Professional career record: 7-1
Filmography
| Year | Title | Role | Notes |
| --- | --- | --- | --- |
| 2007 | Fight Girls | Mentor | TV series; regular role |
| 2008 | Command & Conquer: Red Alert 3 | Natasha Volkova | Videogame |
| 2009 | Blood and Bone | Veretta Vendetta | Direct-to-video film |
| 2011 | Haywire | Mallory Kane | Film |
| 2013 | Fast & Furious 6 | Riley Hicks | Film |
| 2013 | Fast & Furious: Showdown | Riley Hicks | Video game; voice role |
| 2014 | In the Blood | Ava | Direct-to-video film |
| 2014 | Almost Human | XRN "Danica" | TV series; episode: "Unbound" |
| 2015 | Heist | Officer Kris Bajos | Direct-to-video film |
| 2015 | Extraction | Victoria | Direct-to-video film |
| 2016 | Deadpool | Angel Dust | Film |
| 2016 | Kickboxer: Vengeance | Marcia | Direct-to-video film |
| TBA | Madness in the Method | Carrie | Film; filming |
| 2018 | Scorched Earth | Atticus Gage | Film; direct-to-video |
Career Accolades and Awards
2012 AOCA / Awakening Outstanding Contribution Award
2012 ActionFest Film Festival, Chick Norris Award for Best Female Action Star
---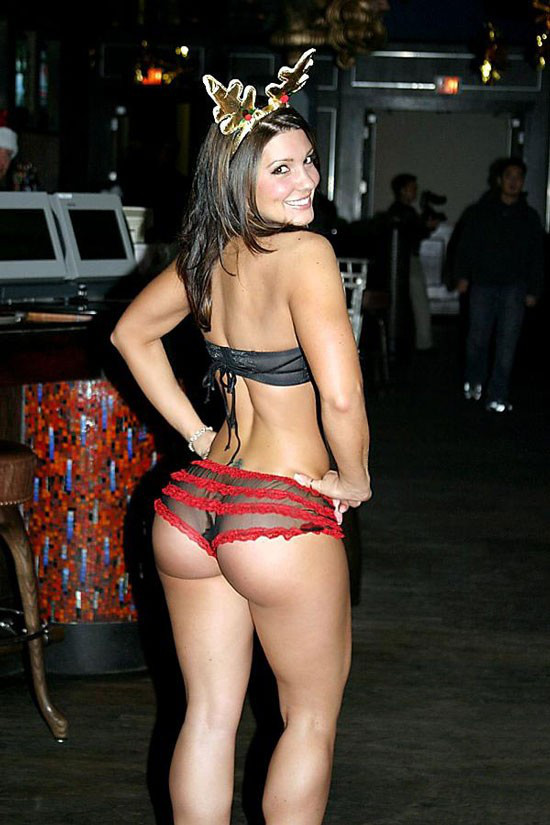 "There are certain things that I always dreamed of, like fighting in the UFC. There's just certain things that I feel like haven't been accomplished there. There's such great women coming up in the sport; seems like a wonderful time to be in women's MMA."
Biography
Gina's Background
Gina Carano was born and raised in Dallas, a cultural center of Texas. She has a mother Dana Joy (née Cason) and father Glenn Carano who was a professional American footballer in his youth. Alongside her parents, Gina also has one older and one younger sister.
Growing up, Gina was raised by her mother after her parents had divorced. She attended a high school in Las Vegas, where she was the captain of her girls' basketball team.
She was highly skilled in basketball, leading her team to a state title during high school. Alongside basketball, Gina also played softball and volleyball.
Pursuing Academics
As her high school years came to an end, Gina turned her focus on academics.
She went on to enroll at the University of Nevada Reno, before transferring to the University of Nevada Las Vegas where she graduated in psychology.
---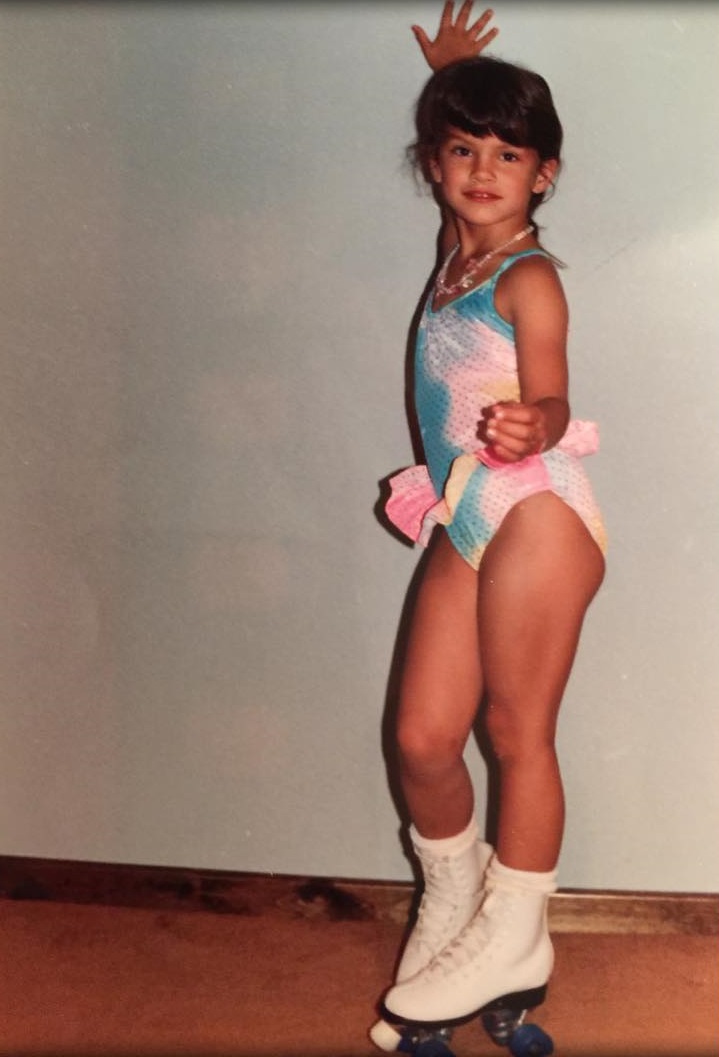 Gina Carano when she was a child.
---
Muay Thai Career
Following her graduation, Gina began to take a keen interest in combat sports.
Influenced by her then-boyfriend who was a professional Muay Thai fighter, Gina decided to start a career in this sport herself.
Although it was short-lived, Gina's career in Muay Thai was extremely successful. During this period, she achieved a 12-1-1 record in the sport.
Moving on to MMA
Gina's awesome performances in Muay Thai gave her a lot of exposure in the media. As a result, she received an offer to take part in a sanctioned female MMA match in Nevada. Her opponent would be Leticia Pestova.
Thrilled by the opportunity, Gina accepted the offer and started preparing for her first-ever MMA bout. After a few months of preparations, the two opponents stepped into the ring, with Gina coming out victorious.
After beating Leticia Pestova, Gina earned the invitation to a new MMA match. This time, it was the World Pro Fighting Contest against Rosi Sexton. Ultimately, Gina beat Rosi via a knockout during the second round.
"My first fight. I fought a girl that was a little bit heavier, a little bit more experienced and I was petrified because I didn't know what I was getting myself into. And I did really well against her and nobody believed it was my first fight."
---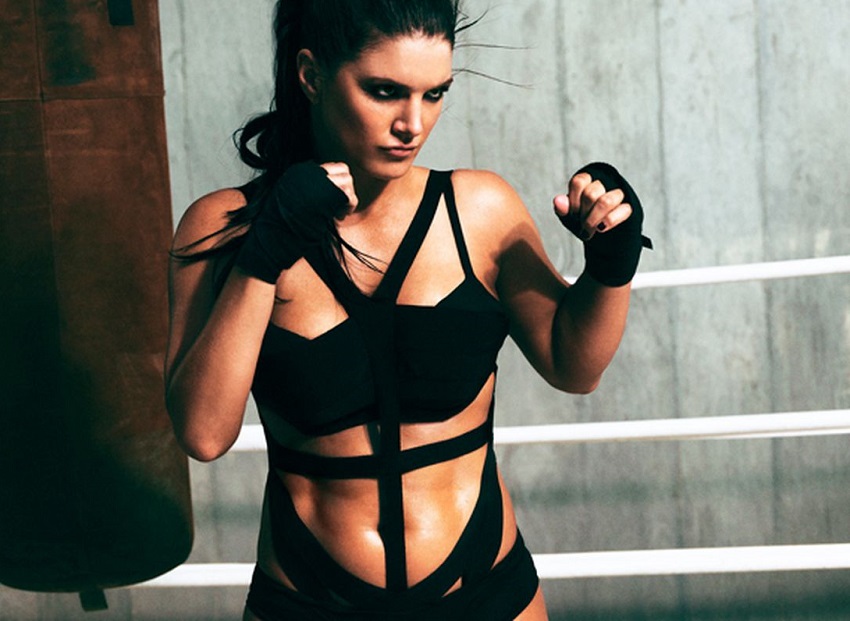 ---
Straight Wins
On December 8th, 2006, Gina fought her next opponent, Elaina Maxwell. The two opponents already had a history between them – both Gina and Elaina already fought in a Muay Thai match, where Gina won.
There were some critics who claimed that Gina wouldn't be able to repeat her success in an MMA match. However, she proved them all wrong. She once again defeated Elaina, after a unanimous decision by the judges.
Several months later, Gina fought her next opponent, Julie Kedzie. Gina was victorious once again, taking home her fourth consecutive win.
Health Problems Resulting in a Postponed Fight
Following her victory, Gina was supposed to fight her next opponent on June 2nd the same year.
However, the event was canceled due to Gina's health problems at the time.
Ultimately, the fight took place three months later, where Gina defeated Tony Evinger for her fifth straight win.
---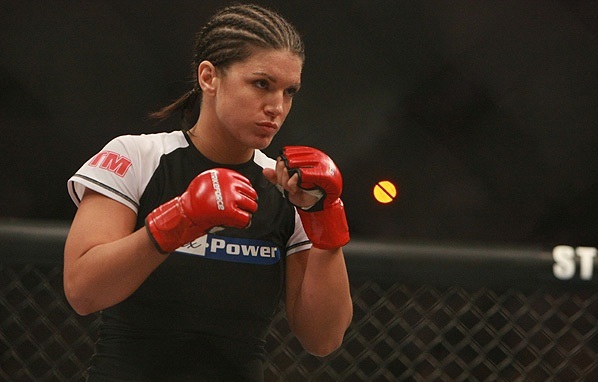 Gina Carano during an MMA match.
---
Later Fights and Retirement from MMA
Throughout 2008 and 2009, Gina took part in three MMA fights.
On May 31, 2008, she defeated Kaitlin Young, a former "HOOKnSHOOT" Champion. Several months later, she won against Kelly Kobold in the EliteXC: Heat match.
Gina's last MMA fight came on August 15, 2009. She fought against Cris Cyborg and lost via TKO during the first round, resulting in her first ever loss in MMA.
Ever since then, Gina hasn't fought in MMA, although her contract with UFC is still valid to this day. Ultimately, her 7-1 career record has seen her become one of the most iconic female MMA fighters in the world.
---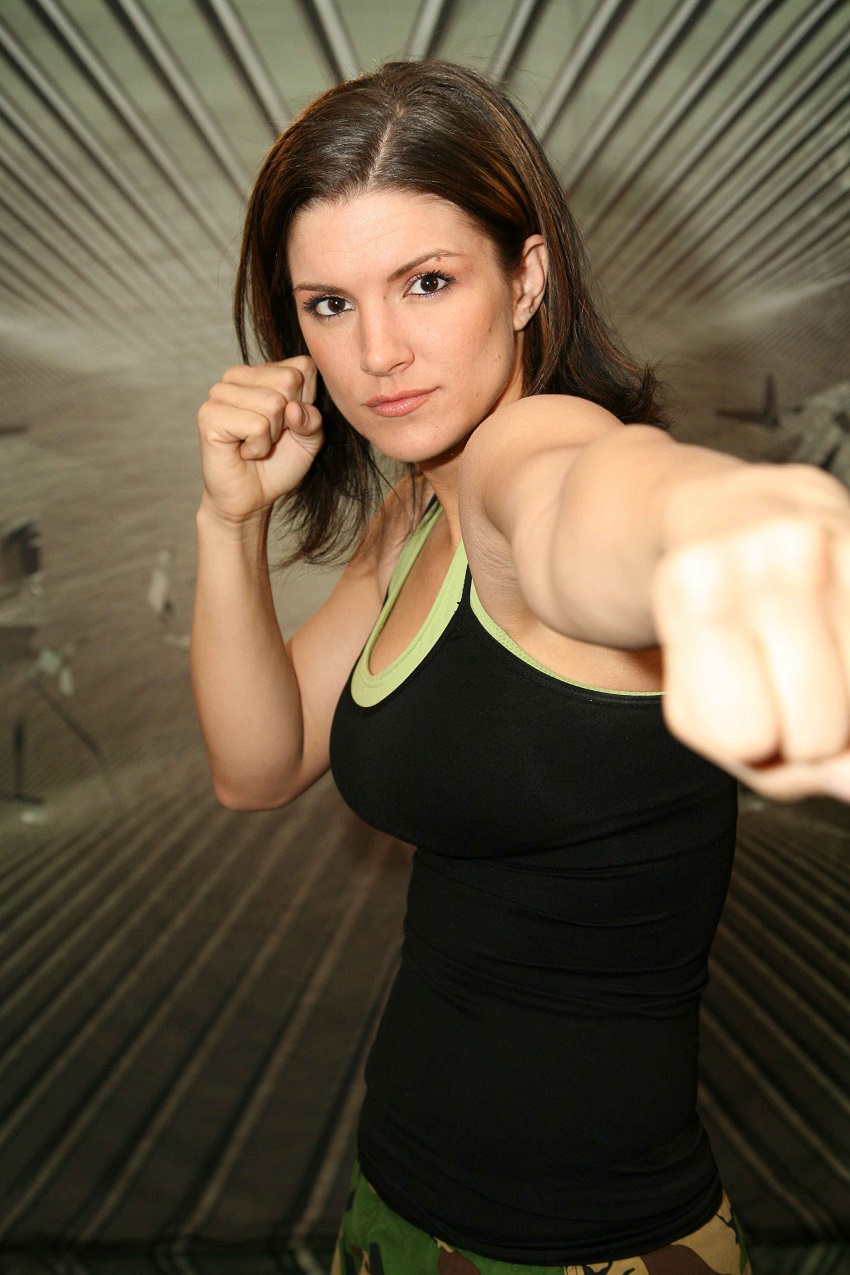 ---
Acting Career
Gina's acting career began while she was still involved in MMA. Her first movie appearance came in 2006, in a cult film Ring Girls. From there, she started appearing in reality TV series, shows, movies, and even video games.
Some of her more famous movies and TV show appearances included Fight Girls, American Gladiators, Haywire, Deadpool, and Fast & Furious 6.
She's also known for portraying Natasha, a buyable hero unit in the video game Command & Conquer: Red Alert 3.
Awards and Accolades
In 2008, Gina was voted by Big Biz Magazine as "Hottest Woman in America." During this period, her name was one of the most popular search terms on the internet.
She was also a cover model for a number of fitness magazines, featuring alongside the likes of Serena Williams and other professional athletes.
In April 2012, Gina earned the Best Female Action Star Award. A year later, she was nominated for the best actress in an action thriller movie Haywire – wowing everyone with her awesome performance in the movie.
---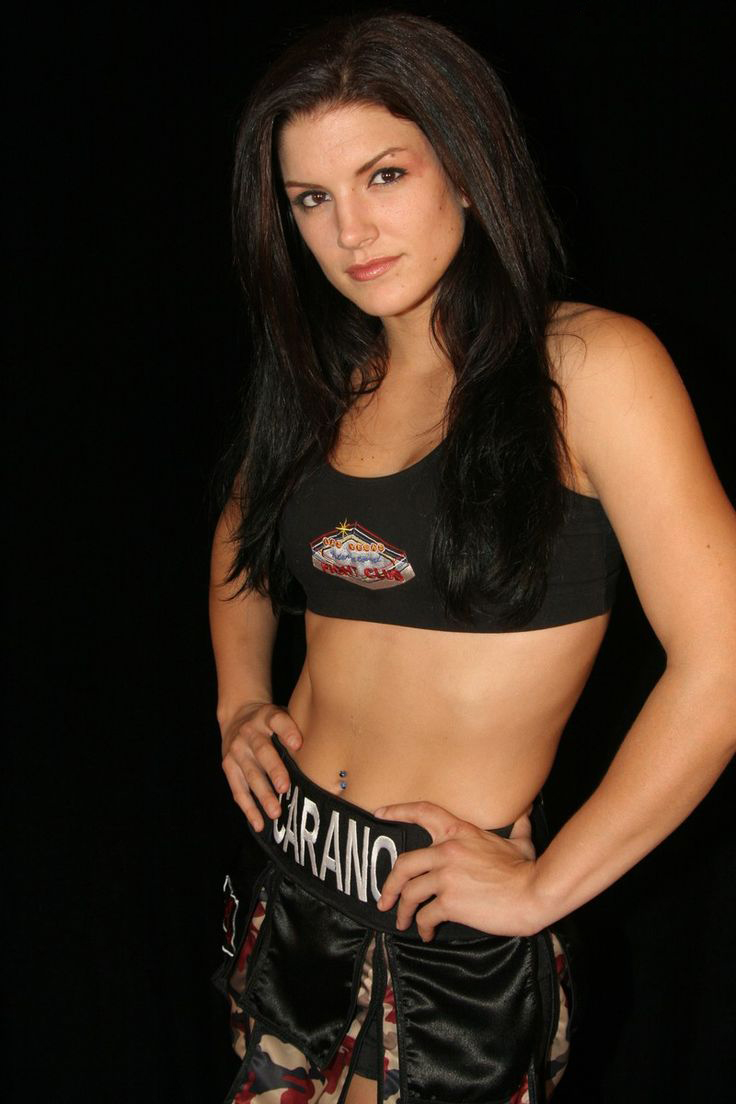 "I find that whoever you are as a person is how you're gonna fight, and every basic instinct kind of comes out at that moment."
Training
Staying in Shape for Movies
Gina's training routine is extremely intense. In order to stay fit for her movie roles, she trains up to two times per day, every day of the week.
She combines different training techniques, including Muay-Thai, Jiu-Jitsu, treadmill running, and weight training to stay strong and lean year-round.
---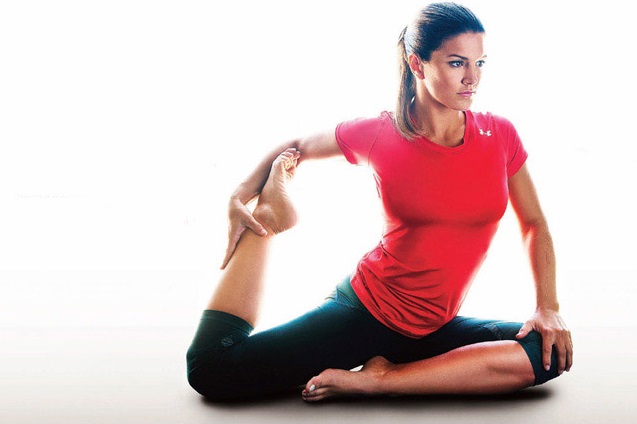 ---
Insane Haywire Workouts
Here's Gina talking about her training for her role in Haywire; "The training for the movie was actually incredibly intense. I'd do stunt training from 7am-11am, then gun training and Secret Service training.
Since fighting brings your body forward so much, I also had to work a lot with a trainer on my back muscles and my butt to straighten me out." – Gina Carano
---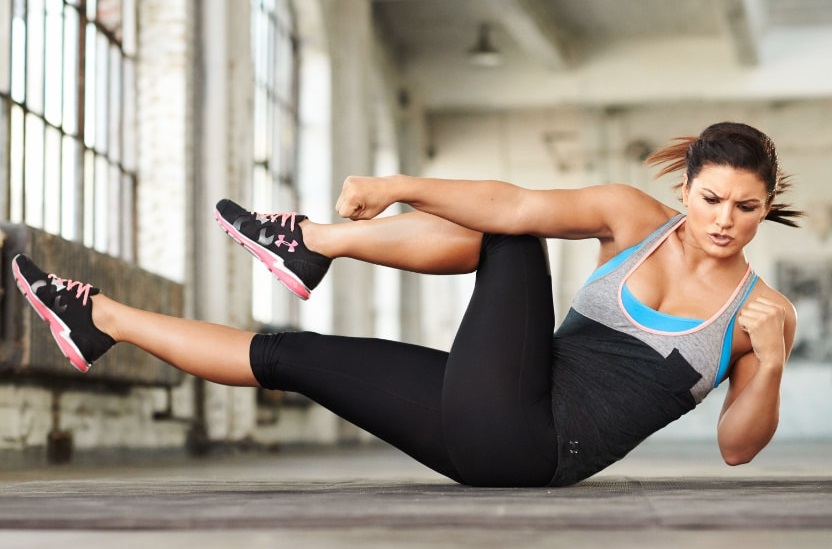 ---
Training for MMA Matches
When she was still a professional MMA fighter, Gina followed an extremely intense workout routine. She trained for over two hours every day, practicing jumping rope, shadow boxing, and other forms of exercise to stay strong, agile, and fast.
As Gina said; "If I'm training for a fight I wake up in the morning and do cardio to warm up, like running on the treadmill or jumping rope, then shadow box for about 15 minutes, then do about two hours of sparring and technique. I repeat the same thing again at night."
---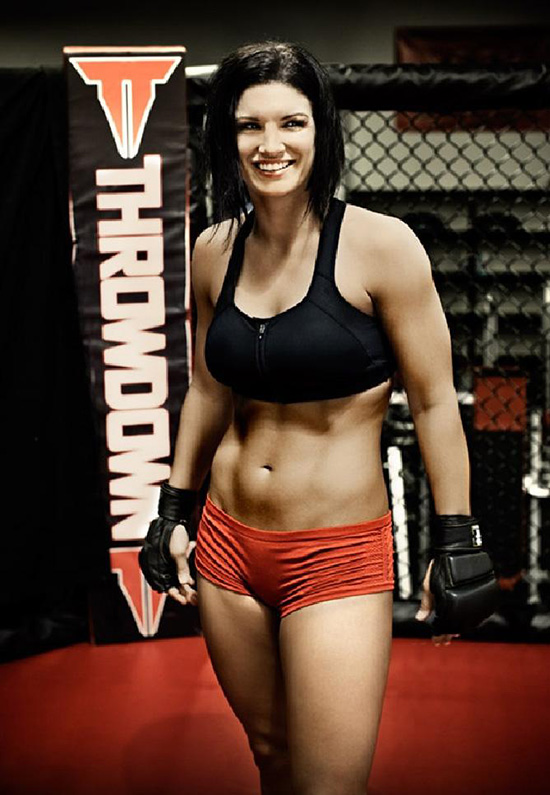 "A lot of people enjoyed the film 'Haywire' and a lot of people have mixed feelings on it but regardless, a lot of people have said really wonderful things about it being my first experience, that the fighting they absolutely enjoyed. So I think I've gotten a lot more fans, actually."
Nutrition
Staying Lean for Movies
Gina has tried numerous diets over the course of her career. The diet that has worked best for her is the one where she eats mostly healthy foods, with an occasional 'cheat meal' here and there.
In a nutshell, Gina's diet is all about balance. In her own words;"sometimes you have to cheat and eat some pasta you know? When you start putting too many rules on something you get a bit anal about it and it's counterproductive."
---
Idols and Influences
When she first became involved in Muay Thai, Gina was inspired by her then-boyfriend who was a professional Muay Thai fighter.
He was one of the people who influenced Gina to start a career in combat sports. Which eventually led her to achieve an impressive score of 12-1-1 in Muay Thai, and 7-1 in MMA.
---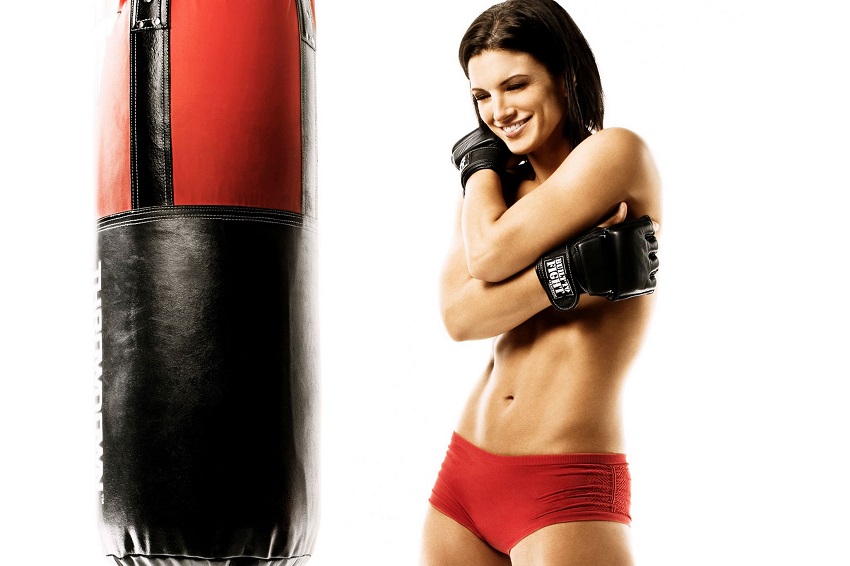 ---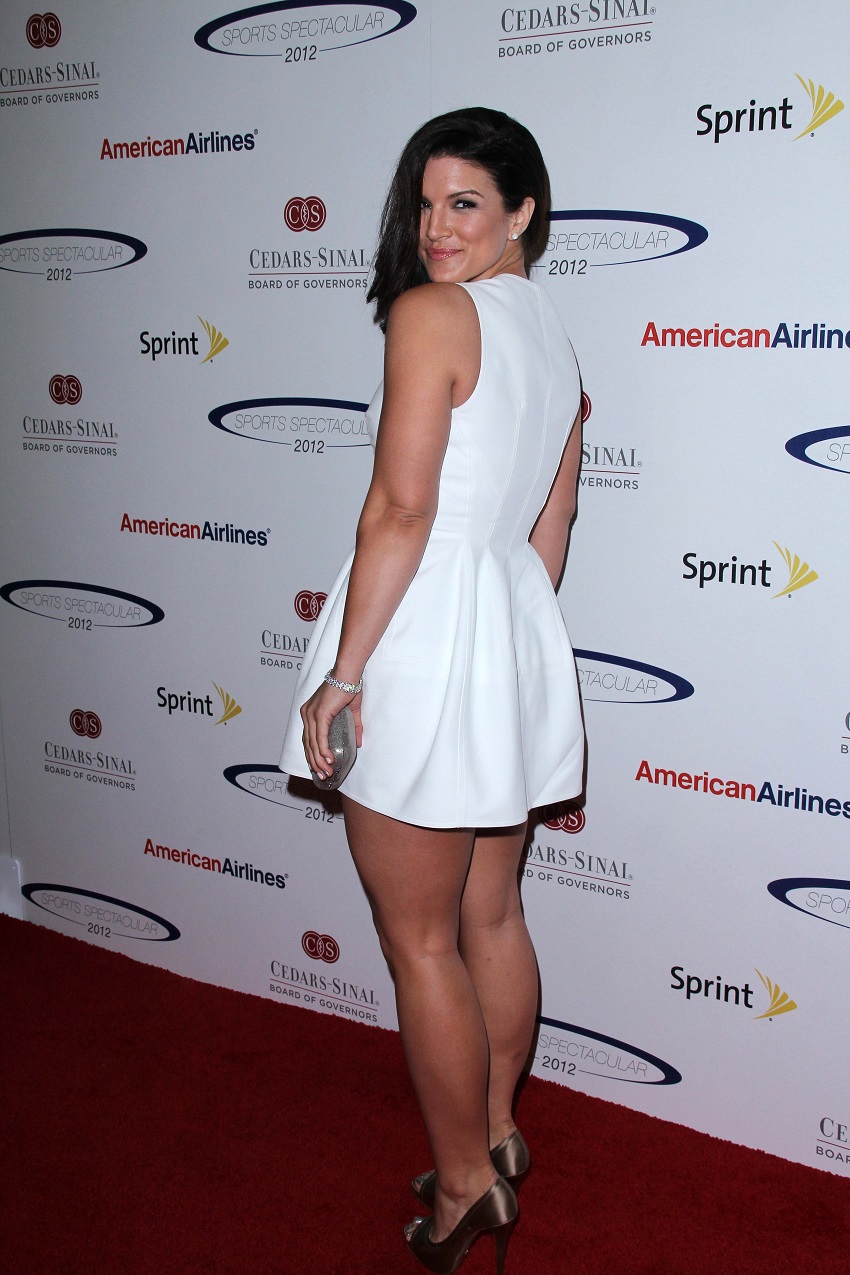 "Fighting is very physical and extreme and you're very vulnerable. It's a very mental type of thing."
What we can learn from Gina Carano
Gina Carano has always been interested in sports. From basketball, volleyball, softball, and the main passion in her life, MMA. She's driven by her constant thirst for improvement, year upon year.
Although she's now more focused on her acting career, Gina has left a permanent mark as one of the great female MMA fighters in America.
With the same ambition and drive to succeed, you too can manifest your dreams into reality, whatever they might be.