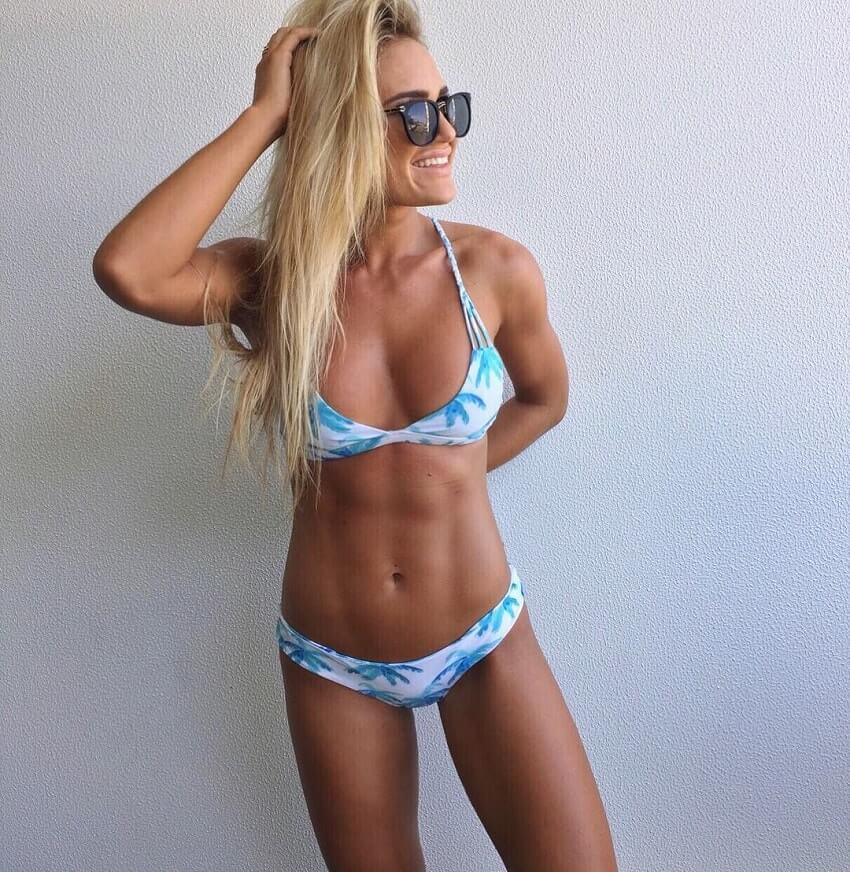 Georgie Stevenson
Fitness Model, Health Coach, Lawyer
A lawyer turned fitness model – Georgie Stevenson has achieved an awesome transformation ever since she first stepped foot in the gym.
Georgie's story all started during college. She picked up a lot of unhealthy habits, such as eating fast foods and drinking alcohol, as a way of coping with the stress of being a law student. But this soon caught up with her.
After waking up one day to realize she'd gained over 10lbs, Georgie decided to change her habits from the ground up. Ever since making this decision, she's gone on to transform not just her body. Georgie also changed her career to become a full-time fitness model.
This is her story:
---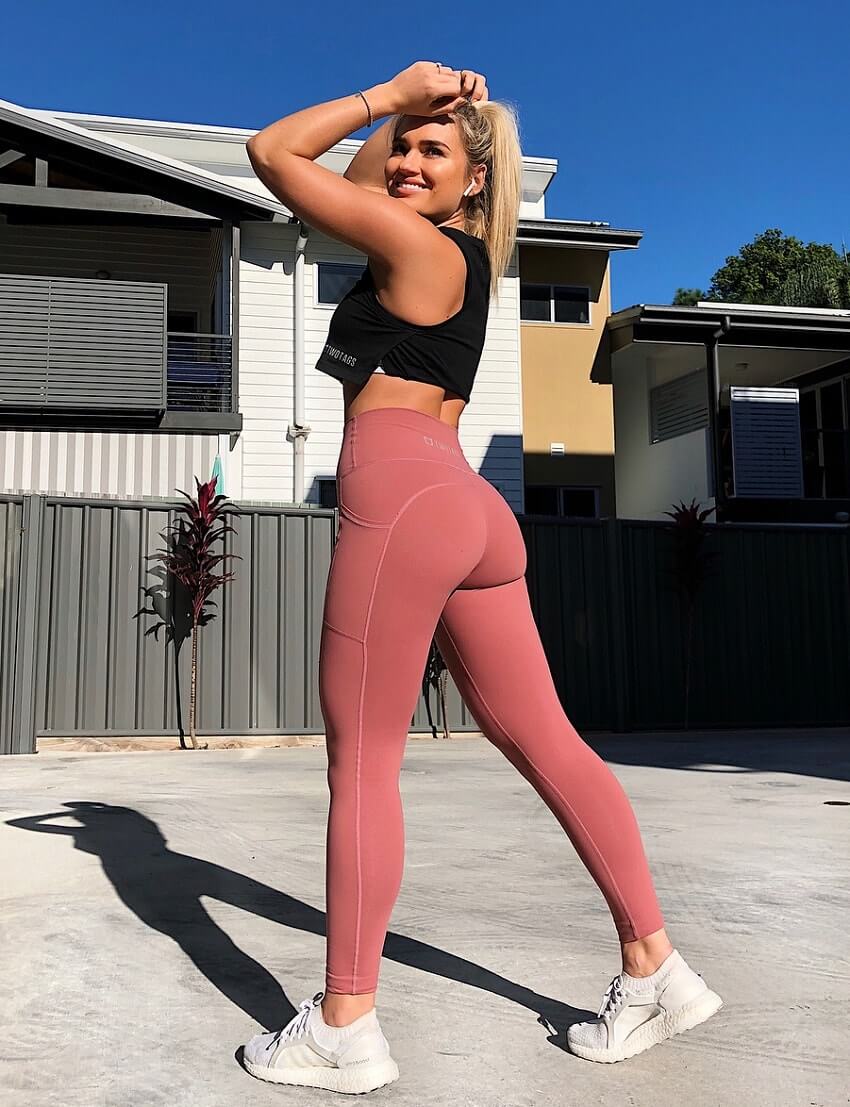 "I am an introvert. Even though I am on social media and would call myself a confident person, I get my energy from being alone & love my own company."
Athlete Statistics
Full Name: Georgie Stevenson
Age
Date of Birth
Nationality
Profession
29
March 8, 1994
Australian
Fitness Model, Health Coach, Lawyer
Era
2010
| | |
| --- | --- |
| Age | 29 |
| Date of Birth | March 8, 1994 |
| Nationality | Australian |
| Profession | Fitness Model, Health Coach, Lawyer |
| Era | 2010 |
---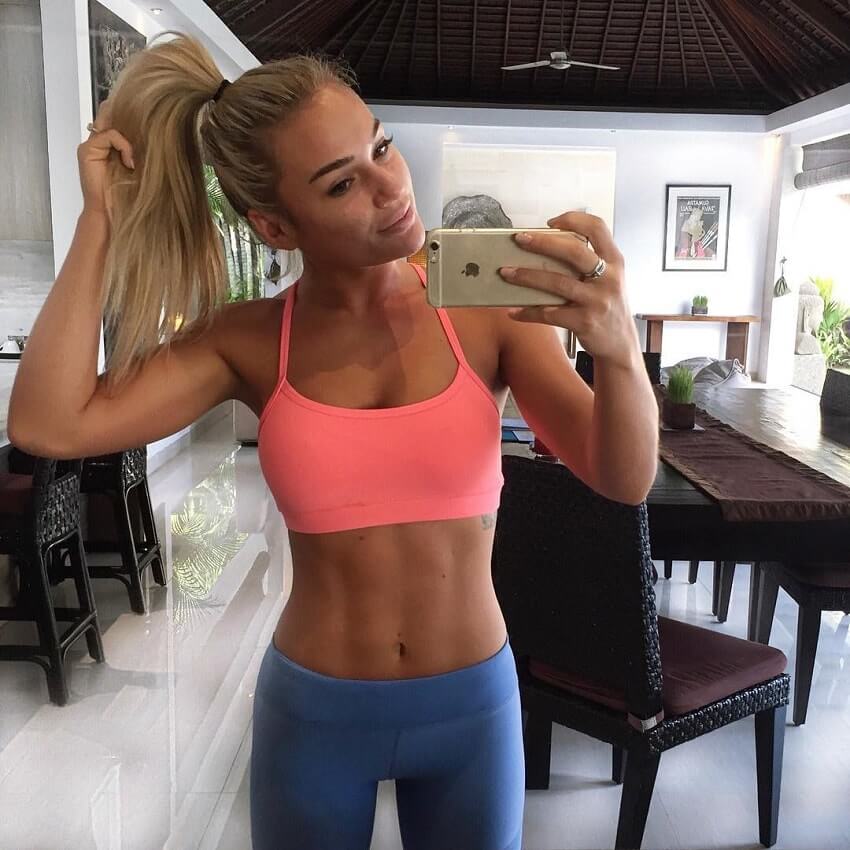 Accomplishments
Fitness Model
Health Coach
Ex. Lawyer
---
Biography
College and Unhealthy Lifestyle
Georgie Stevenson is a healthy and fit person today, but her life during college was all but.
Studying for a law degree took up a lot of free time from Georgie. To deal with the stress and the lack of free time, Georgie ate "quick meals, unhealthy snacks, binge drinking, daily oversleeping, and minimal exercise."
After one year, Georgie's body caught up with her unhealthy habits. She gained 10 pounds and began to feel unhappy with her life.
"I found myself low on energy and increasingly self-conscious with the way my body looked."
---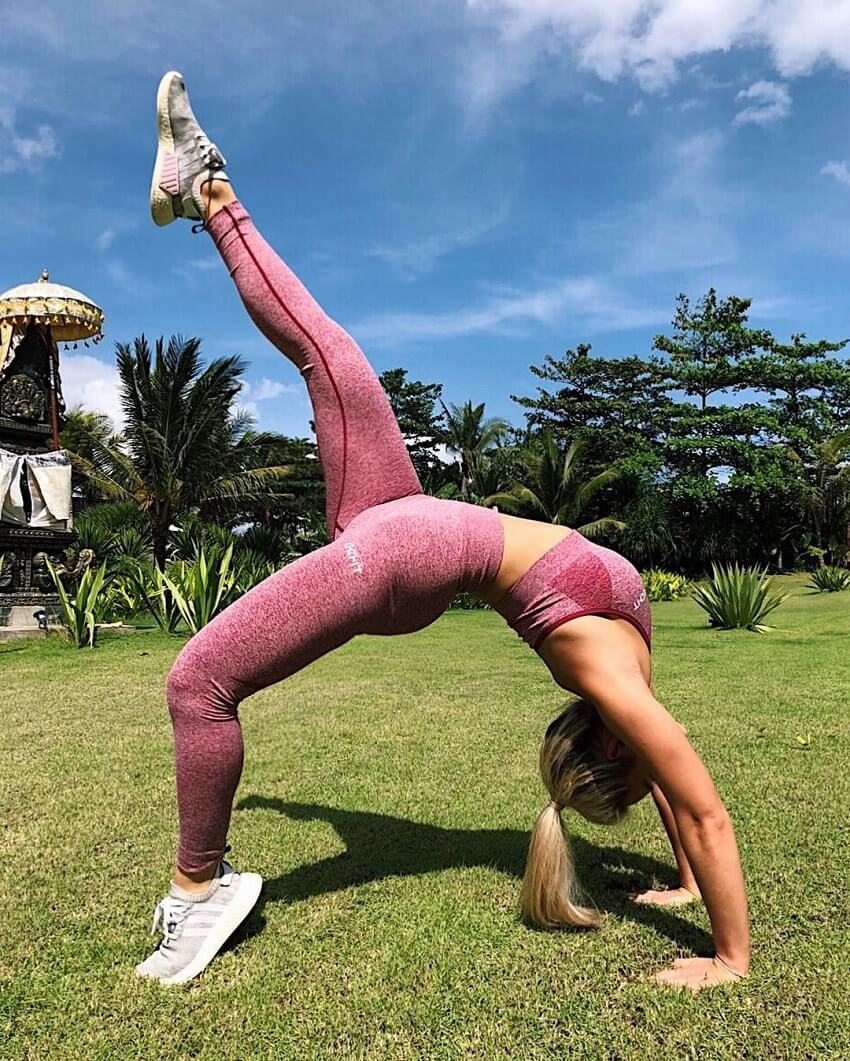 ---
Making a Change
Georgie's unhealthy lifestyle continued for some time. Until one day, when she said enough was enough. It was at this point her fitness journey started.
She joined a gym and started training to regain back her health and fitness. However, this wasn't a smooth or straightforward process.
From One Extreme to Another
3 years into her fitness journey, Georgie realized she'd swung from one extreme to another. She was training too much, ate very little, and didn't let her body rest properly.
"I thought I was being 'healthy' but found that I was overtraining and undereating to look a certain way which created a whole host of symptoms (including adult acne, hormone imbalances & digestion issues)." – Georgie Stevenson
---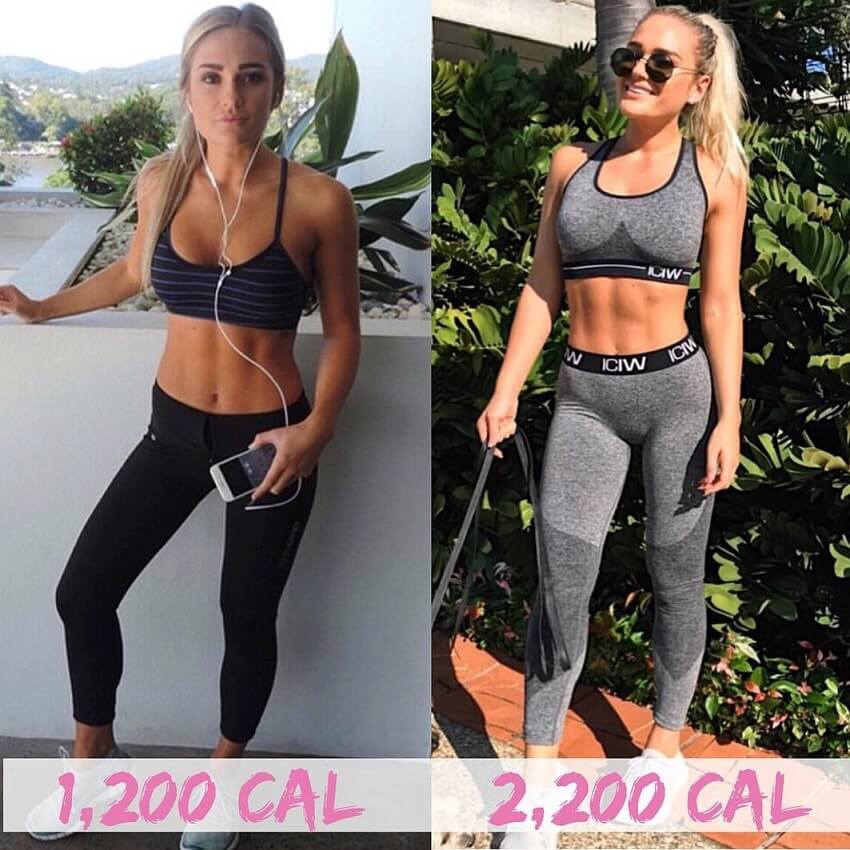 ---
Ups and Downs
It took Georgie many months to finally find a balanced and healthy fitness routine. As she said, it was a road of "countless ups and downs." 
But thanks to her perseverance, Georgie eventually pushed past the hurdles and became healthier than ever.
"Whilst on this journey, I also stumbled my way across the incredible art of eating intuitively. Now, not only am I the healthiest I have ever been, but I am also the happiest, strongest and fittest I have ever felt in my life."
Georgie's Mission Today
Along the process of her personal transformation, Georgie also opened up a new career path for herself.
While she initially studied to become a lawyer, Georgie made a U-turn to become a full-time fitness model. In fact, she's now an online icon, with fans that are inspired by her example.
What started just as a hobby to get healthier, turned into a booming career for Georgie. She's now a source of motivation for other women who're using fitness to overcome their own challenges.
"Though my journey is not over, I can proudly say that I love moving my body, fuelling my body and living in a healthy mindset. This is only the beginning and I can't wait to continue to inspire, motivate and educate you!"
---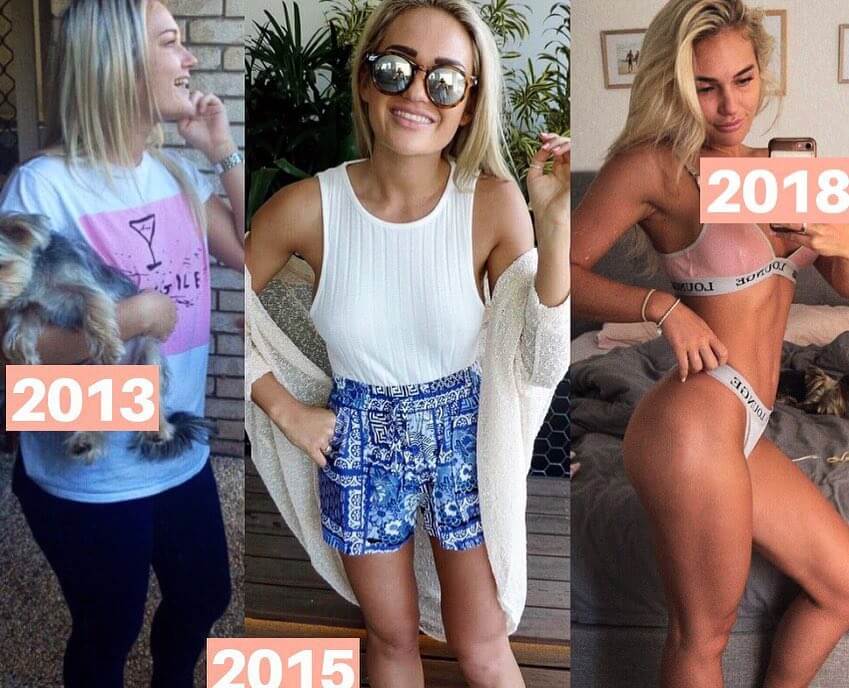 Georgie Stevenson before and today.
Training
No matter how busy her schedule gets, Georgie tries to get a workout in every day. She says even if the workout lasts for 20 minutes, it's better than nothing.
In regards to her training, Georgie likes to start with a light weight for her first set. Her second set is a little heavier. Finally, on the third and fourth set of the exercise, Georgie goes all in, lifting as heavy as she can.
And while she always pushes herself to do more, Georgie knows where her limits are. As she says; "I always push myself during workouts but never go to the point where I have no energy for the rest of the day. I workout because it makes me feel good and happy, not because I want to completely kill myself".
In fact, Georgie believes that the intensity of training isn't the most important factor for progress – but consistency is.
---
---
Glute and Shoulder Workouts
Here's one of Georgie's favorite workouts for developing glutes and shoulders;
Sumo Deadlifts, 4 sets of 12 reps
Superset:

Hip Thrusts, 4 sets of 15 reps
Standing Shoulder Press, 4 sets of 15 reps

Superset:

Romanian Deadlifts, 4 sets of 12 reps
Seated Shoulder Press, 4 sets of 12 reps

Superset:

Squat Pulses, 4 sets of 15 reps
Forward and Side Raises, 4 sets of 10 reps each arm
HIIT as Cardio
When looking to speed up her fat loss, Georgie does some form of a HIIT before her gym workouts, 3-4 times per week. Sprints are her favorite form of fat-burning cardio.
Georgie starts her HIT sessions by warming-up. After this, she does 20 seconds of full-intensity sprints, followed by 100 seconds of walking to catch her breath. She repeats this process for a total of 10 times.
Every now and again, Georgie will change this approach by doing something completely different. For example, instead of doing HIIT, she'll do the traditional light-intensity cardio. She believes that this creates a 'shock' for her body, which forces it to burn even more calories in order to adapt.
That said, Georgie stresses that constantly doing cardio is only good for short-term fat loss goals. According to her, doing too much aerobics can actually do more harm than good; causing hormone imbalances and muscle loss.
---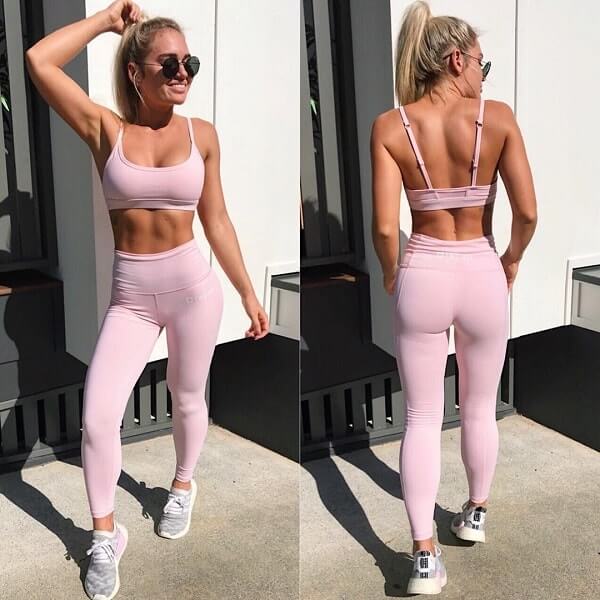 "I am obsessed with powdered milk. This started when I visited my parents on their boat in New Caledonia, they only had powdered milk, it is honestly my 'treat' that I'm obsessed with."
Nutrition
Preparing Her Meals
To save time, Georgie Stevenson often prepares her meals in advance. Here are a couple of rules Georgie follows when making these meals;
She makes sure to add a couple of servings of colorful vegetables to every meal. This is her main source of fiber.
Picking the right source of protein to nourish her muscles. Georgie's favorite protein source is lean meat.
Ensuring enough carbs in every meal for energy. This includes whole wheat bread, sweet potatoes, and brown rice.
Adding some form of healthy fat, be it avocados, nuts, or olive oil.
---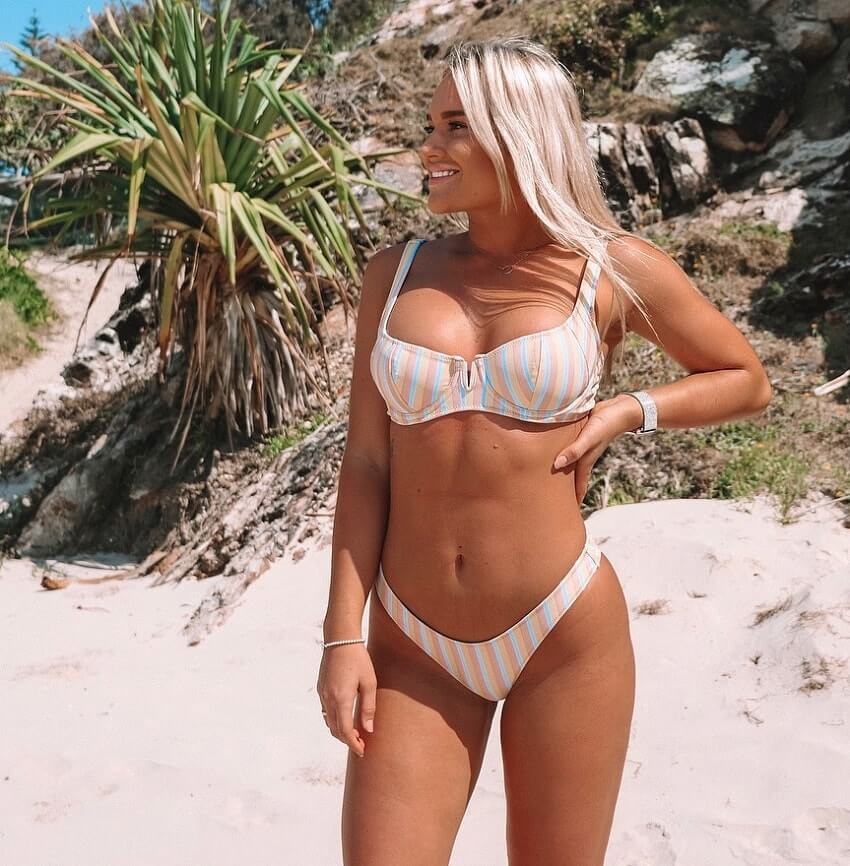 ---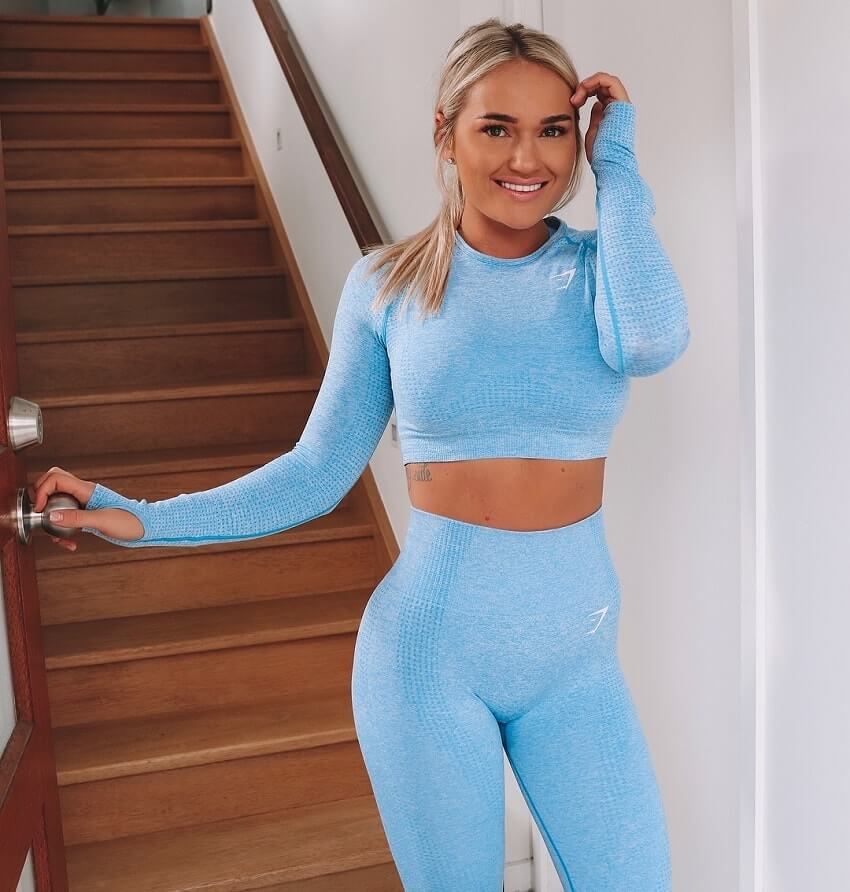 "The career path of being a lawyer was my safety blanket that I picked because I knew it would provide rather than because I enjoyed it. Later I realized that I can go after my passions & provide for myself. Now? My work is my passion & I legit love what I do!!"
What we can learn from
Georgie Stevenson
Georgie's story showed us how fitness can be used as a platform for achieving success in many areas of life, not just for building a great physique.
Before she started working out, Georgie was a law student who led an unhealthy lifestyle. She binge drank on weekends and ate fast foods. But thanks to fitness, all of this soon became thing of the past.
What Georgie Stevenson has taught us, is that your own workouts can give you the inspiration to achieve your goals – both in and outside of the gym.