Gemma Atkinson
Glamour Model, Actress
Gemma Atkinson is an actress and former glamour model originally from Bury, England. She's famous for her roles in Hollyoaks, Casualty, and Emmerdale.
Gemma's acting beginnings date back to when she was a teenager. As soon as she finished high school, Gemma started working as a model, and as an actress. Her first role of Lisa Hunter, in a teen soap opera Hollyoaks, gave her a lot of exposure on the TV screen.
However, this was just the beginning of Gemma's rise in the film industry. She continued appearing in reality TV series, shows, horror movies, stage plays, and much more; becoming a well-known actress.
Alongside modeling and acting, Gemma is also a fitness enthusiast. She trains in the gym every day to keep a fit figure, and also goes to boxing and Muay Thai classes twice per week.
This is her story:
---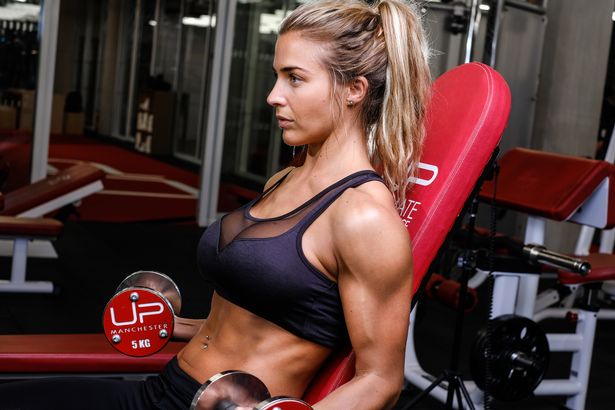 Athlete Statistics
Full Name: Gemma Louise Atkinson
Weight
Height
Bust
Hips
145 - 155lbs (65.8 - 70.3kg)
5'9" (175cm)
34''
36''
Waist
Age
Date of Birth
24''
38
November 16, 1984
Nationality
Profession
Era
British
Glamour Model, Actress
2000, 2010
| | |
| --- | --- |
| Weight | 145 - 155lbs (65.8 - 70.3kg) |
| Height | 5'9" (175cm) |
| Bust | 34'' |
| Hips | 36'' |
| Waist | 24'' |
| Age | 38 |
| Date of Birth | November 16, 1984 |
| Nationality | British |
| Profession | Glamour Model, Actress |
| Era | 2000, 2010 |
---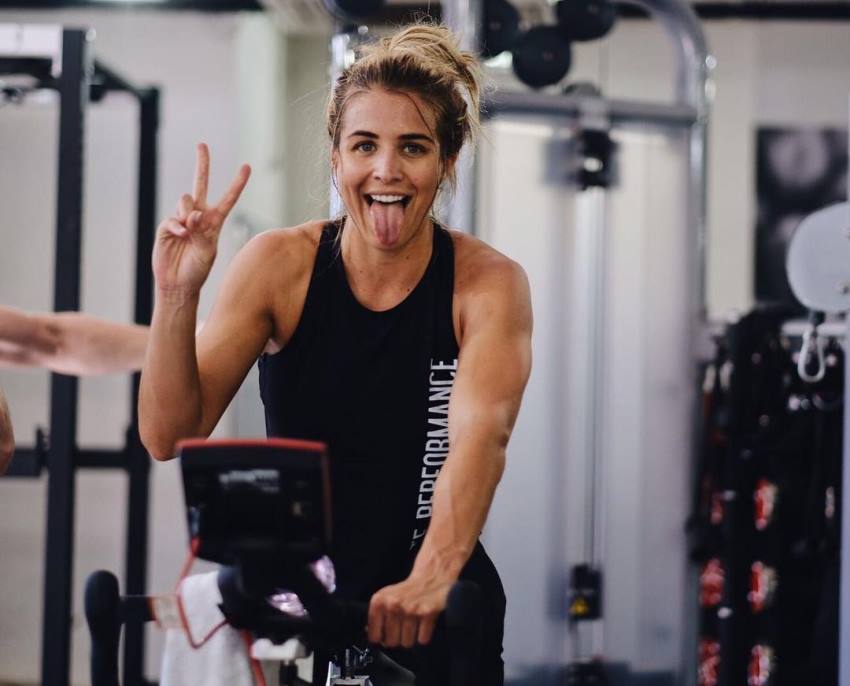 "You know you're nervous when you'd rather be putting on some gloves to get hit in the face instead of putting on a dress trying to dance!"
Accomplishments
Film
Boogie Woogie (2009)
Baseline (2010)
13Hrs (2010)
The Sweet Shop (2011)
How to Stop Being a Loser (2011)
Airborne (2012)
Night of the Living (2013)
Devil's Pass (2013)
Fever (2013)
The Confusion of Tongues (2014)
Television
Hollyoaks (2001-2006)
Soapstar Superstar (2007)
I'm a Celebrity…Get Me Out of Here! (2007)
The Bill Ria Crossley (2009)
Waterloo Road Mandy (2011)
Casualty (2011-12, 2014)
The Hamster Wheel (2012)
The Real Hustle Herself (2012)
Law & Order: UK (2013)
Emmerdale (2015-)
Strictly Come Dancing (2017)
Video Games
Command & Conquer: Red Alert 3 (2008)
Command & Conquer: Red Alert 3 – Uprising (2009)
---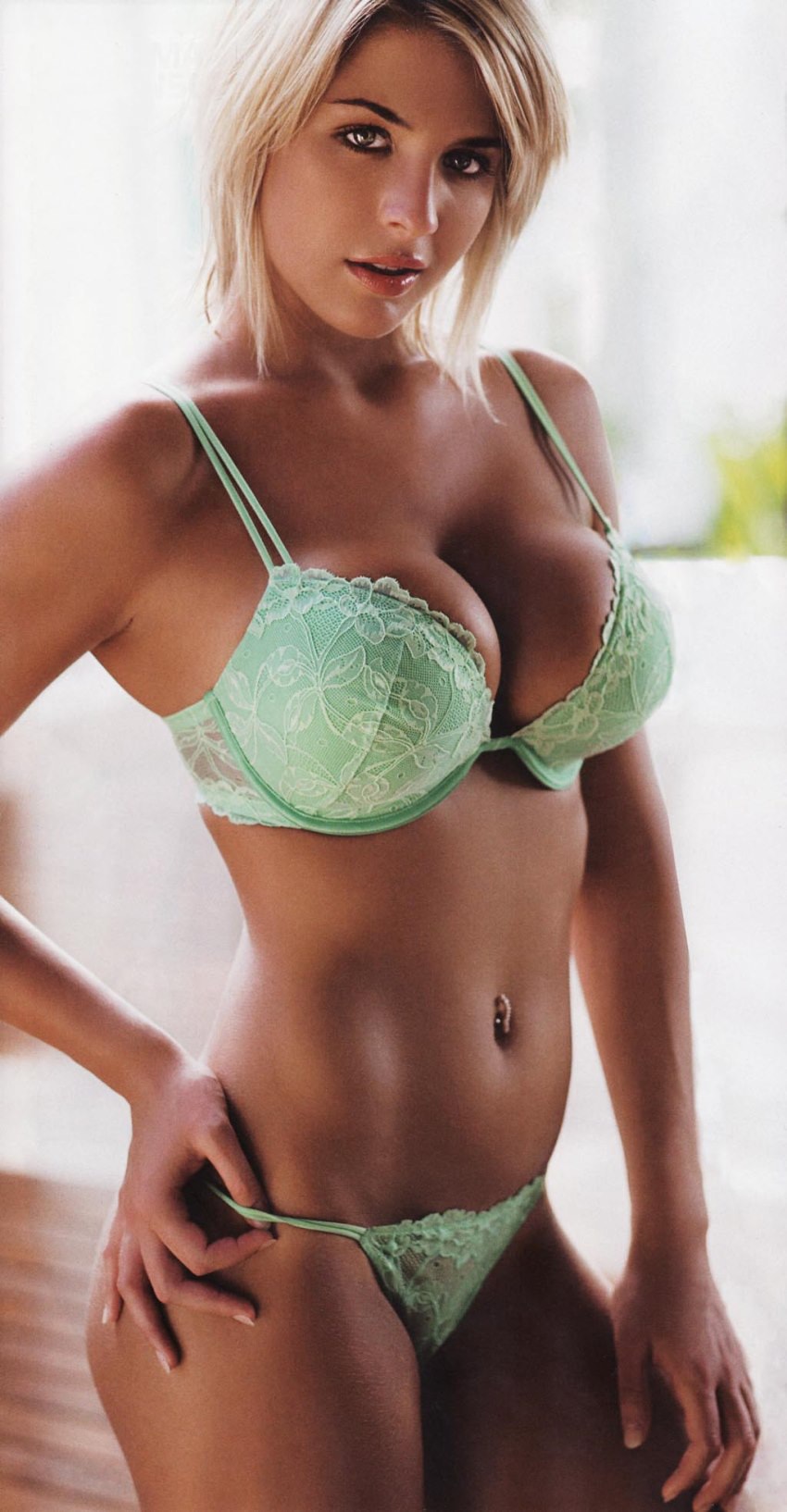 "It's so mortifying dancing close and keeping eye contact with the professionals. It's like kissing one of your mates on Emmerdale."
Biography
Gemma's Early Life
Gemma Atkinson was born and raised in Bury, England. She graduated from high school in Castlebrook, where she earned the General Certificate of Secondary Education.
Soon after her graduation, Gemma became involved in acting, modeling, and photography. Acting, in particular was something Gemma pursued as her primary profession.
Gaining Recognition on the TV Screen
Thanks to her performances on the TV screen and her talent, Gemma quickly gained recognition as an actress. Her first major role came in 2001, when she appeared in a teen soap opera Hollyoaks; plying Lisa Hunter.
Shortly after, Gemma appeared in a series Hollyoaks: Let Loose, where she played together with Marcus Patric (Ben Davies). The two also appeared together in Celebrity Weakest Link (2006).
From there, Gemma continued appearing in TV series like  Hollyoaks: In The City, Comedy Showcase, Plus One, and The Bill.
---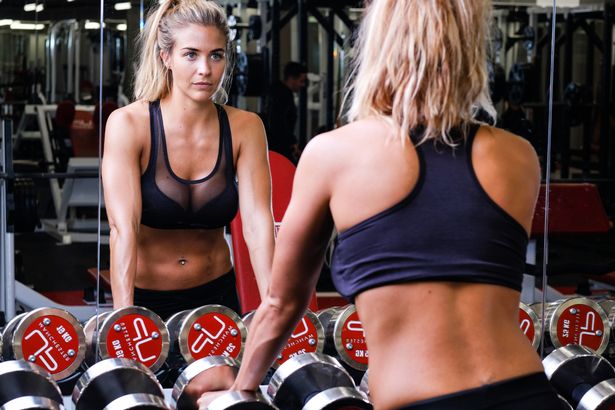 ---
TV Shows and Film Appearances
One of Gemma's first film appearances was in Boogie Woogie, in the summer of 2009. Two years later, Gemma began filming for the medical drama Casualty, where she played a role of paramedic. She appeared in the medical drama for 10 episodes, before leaving the show in 2014.
In 2015, Gemma made her first appearance in the British soap opera Emmerdale. Where she played a role of Carly Hope.
Other Film Appearances
Gemma's first horror film role came in 2010, in 13Hrs.
Other film roles included; Baseline, Airborne, How to Stop Being a Loser, Devil's Pass, Fever, and Night of the Living Dead.
Stage Roles
In December 2008, Gemma appeared at the Manchester Opera House in Peter Pan; playing the title role.
Between 28th of July and 17th of October 2009. Gemma played a character called Elaine, in Calendar Girls. Gemma impressed everyone with her role on the stage, and as a result, She continued her tour with Calendar Girls; playing roles of Miss September and Celia.
Several months later, Gemma played the lead role in This is How it Goes, held at the King's Head Theatre in London.
---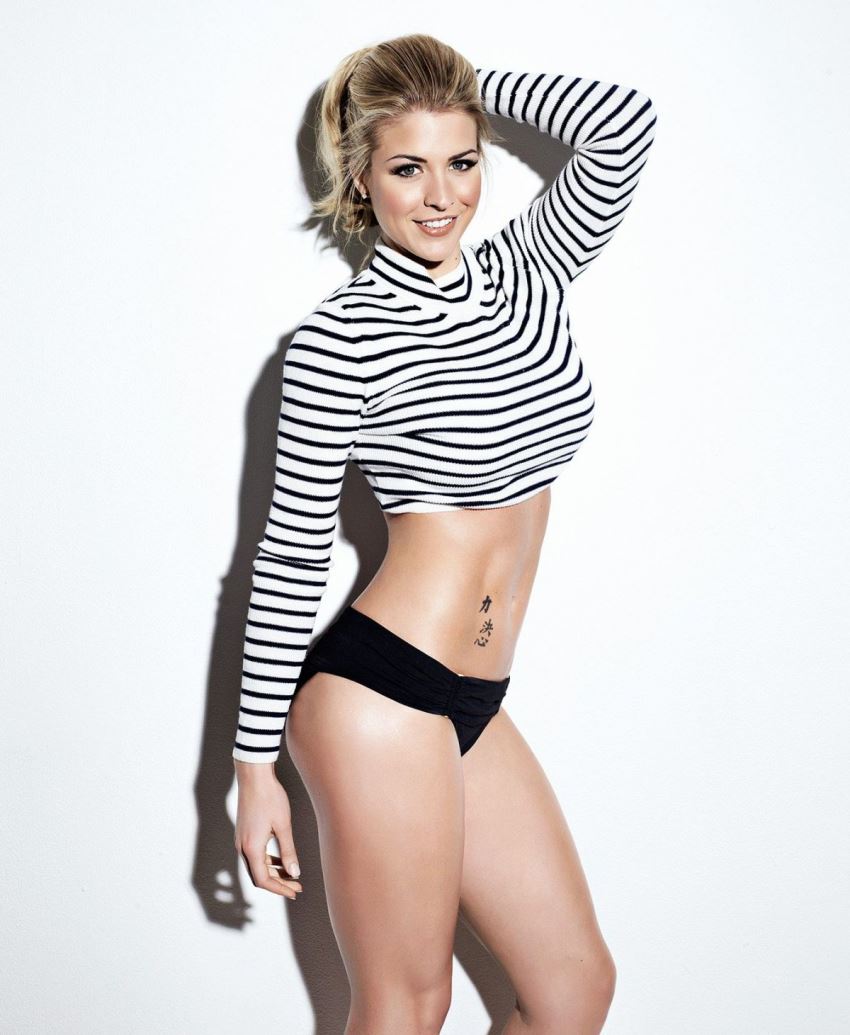 ---
Reality TV Series
Alongside her stage and film roles. Gemma also appeared in TV shows and series. Some of them included Soapstar Superstar, Celebrity MasterChef, and The Chase.
In 2008, Gemma took part in one of her first reality TV series – Celebrity Mastermind. That same year, Gemma appeared on All Star Family Fortunes together with her family. They competed against Antony Cotton's family, losing to them and giving 1,000 pounds to charity.
In November 2008, Gemma appeared in Adrenaline Junkie reality TV show which was filmed in South Africa. She did numerous stunts and challenges there, including skydiving, bungee jumping, swimming with great white sharks, and glider flying.
In 2015, Gemma appeared in the celebrity edition of the UK game show, The Chase. Together with her team, Gemma was able to beat the chaser, Shaun Wallace; taking home 25,000 pounds and giving it to charity.
Fitness and Glamour Modeling
Gemma started her career of a glamour model in 2006. However, she didn't always have the figure required for this type of modeling. And as a result, she decided to start training in the gym and attain the best possible physique.
After months of dieting and training, Gemma achieved her goal. She became a successful glamour model with an awesome physique. However, Gemma says she wasn't satisfied the size of her bust, which reduced in size during her fitness transformation. Because of this, Gemma decided to undergo an enlargement surgery.
Ever since she began her career of a glamour model. Gemma has appeared in numerous photo shoots and magazines. Which, in turn, has allowed her to become successful in multiple professions, alongside acting.
In 2006, Gemma was 32nd on the list of 100 Sexiest Women by FHM. One year later, after Gemma's appearance on FHM's cover, she moved up to 23rd place. And then, 18th place in 2008.
---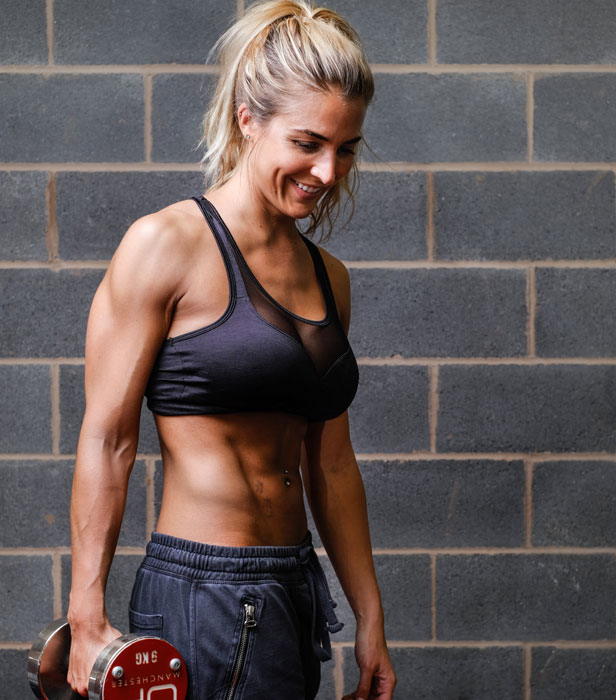 ---
Other Work of Gemma Atkinson
Gemma was a female face for a wide range of event promotions and famous lingerie brands.
She was also featured in music videos, CD and DVD covers, and video games.
Charity
In Fall 2007, Gemma ran 5-kilometers as a part of charity event for raising breast cancer awareness. The following year, she walked for 228 kilometers on the Great Wall of China – once again, raising awareness for breast cancer.
On 17th of May 2009, Gemma participated in the Great Manchester Run to help raise funds for the New Children's Hospital. She ran again in the same race in 2009, this time helping to fund Christie Hospital in Manchester.
---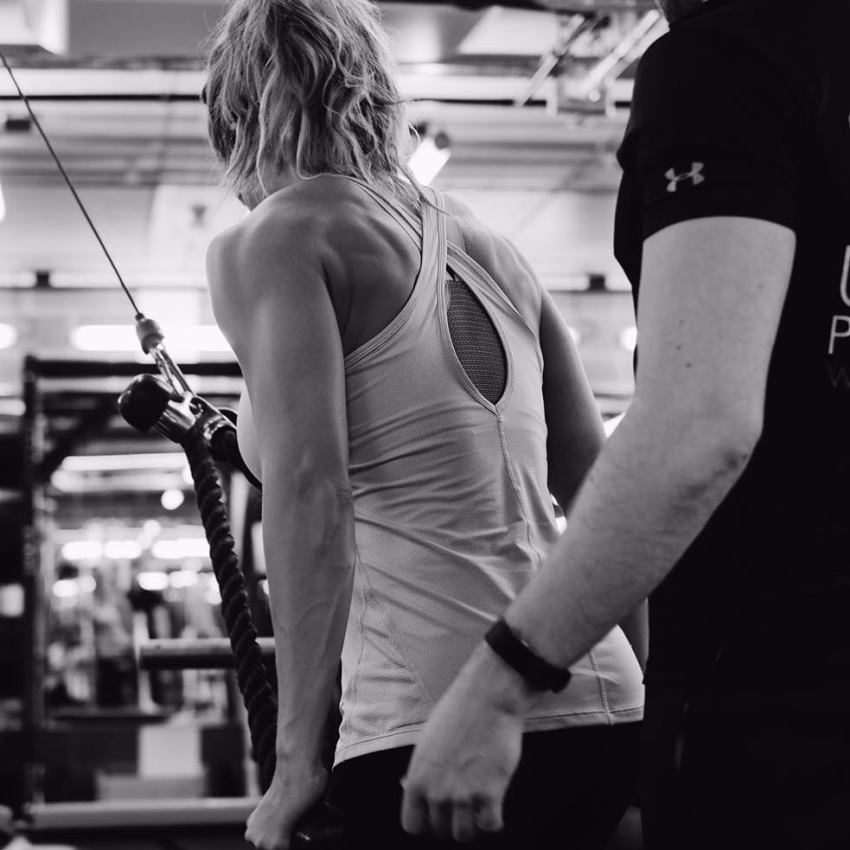 "The 4 stages of a wall squat: 1. Focus, you got this 2. It's burning a little but you got this. 3. Praying to anyone for help 4. This bastard is actually killing me!

Wall squats are a killer when done correctly. They are great for anyone when getting into the gym is difficult. There's always something you can do. "
Training
Day of Training for Gemma Atkinson
Gemma usually starts her day at 4:30 A.M. Shortly after waking up, she'll do some yoga, followed by a 30-minute cardio session.
Later in the morning, or afternoon if she's working. Gemma will work out with weights in the gym.
Combining Cardio With Strength Training
Gemma has two days in the week which are dedicated to core work. On those days, she typically won't do any cardio or other exercises.
However, for the rest of the week. Gemma will combine both cardio and weight training; doing cardio early in the morning, and weight training right after it.
"I love having my heart pumping fast & sweating knowing that with my HIIT cardio workouts my hearts getting stronger. It is so important to keep that muscle healthy and strong too, even though we can't see it."
---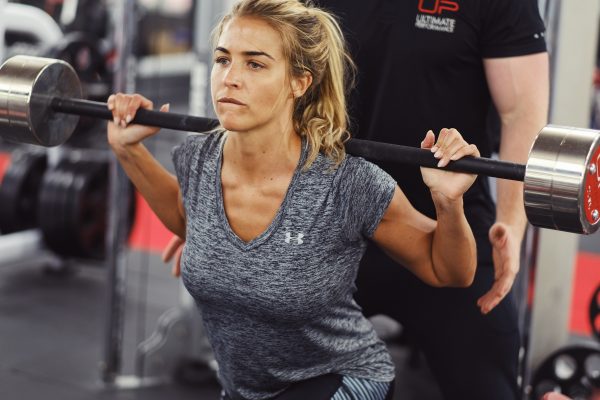 ---
Losing Weight Fast
In order to get in shape for a dancing competition. Gemma started a weight training and dieting program which saw her lose an incredible 5lbs in her first out of 12 weeks of training.
Gemma says, the key to achieving such fast results is giving her 100% effort, and staying dedicated to the goal.
---
Nutrition
Strict vs Flexible Dieting
As an ex. glamour model, Gemma had to have a perfect diet in order to stay in top shape. She constantly had new photo shoots coming up, so there was no room for cheat meals or breaks. Gemma says, there were times where this process became exhausting.
Typical foods Gemma ate during this period included;
Skinless boiled chicken breast with little seasoning
Brown Rice
Salmon
Vegetables
Low-glycemic fruits
Today, Gemma's diet is slightly more flexible. She diets and trains depending on her roles on the TV; eating mostly lean foods, but also allowing herself a big cheat meal every now and then.
---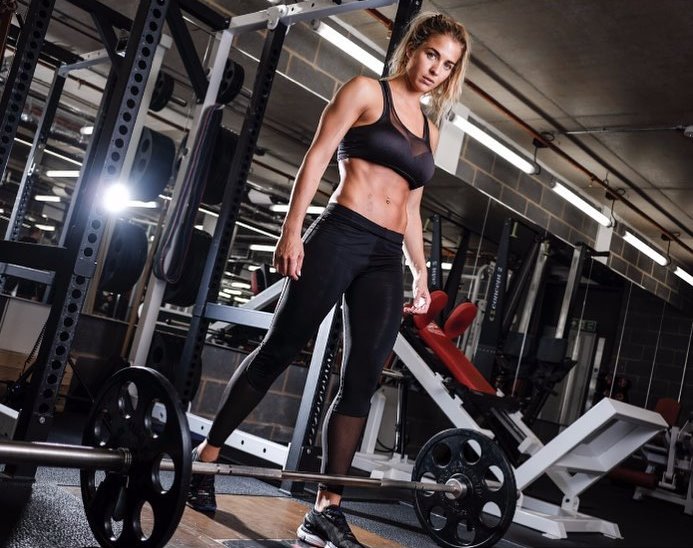 What we can learn from Gemma Atkinson
Gemma Atkinson has taught us that no matter what your goal in life is, if you want to reach 'greater heights', you'll have to work for it.
No matter if you're looking to become an actor, model, bodybuilder, or something else. One attribute will help you reach that goal is – hard work. It's been shown in countless examples, and there's no way around it.
Keep putting in 'the reps' in whatever you do in life, and your goals may one day become a reality.